TOP TEN MOST INFLUENTIAL MUSICIANS IN GHANA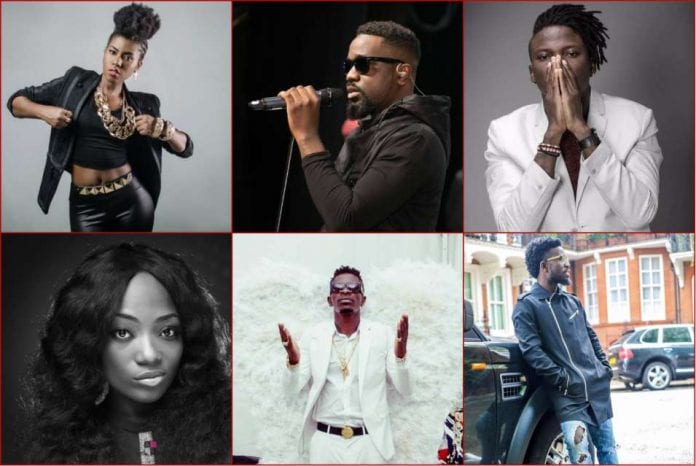 Ghana's music industry is the other medium through which the country has been marketed to  Africa and the world aside sports. Musician from Ghana have performed and collaborated with other musicians from other parts of the world. Recently Shatta wale through his collaboration with Beyonce's  'Already'- Lion King Track, attracted a lot of international attention to the nation Ghana and the personality of Shatta wale. Also Patapa's One Conner two years ago was mentioned on CNN. Other musicians in One way or the other have contributed immensely to marketing the country to the international front. here are the top ten most influential musicians in Ghana.
TOP TEN MOST INFLUENTIAL MUSICIANS IN GHANA
Sarkodie
Sarkodie's achievements can  underestimated, He is the first ever Ghanaian to receive BET award. He has also performed in major international countries including Germany, united Kingdom, Italy, USA, Dubai, Nigeria, South Africa and other countries. He was ranked 8th on Forbes and Channel O's 2013 and 2015 list of the Top 10 Richest/Bankable African Artistes. Sarkodie has performed with artists such as T-Pain, Miguel, Movado, Trey Songz, and Ludacris. He has a large fan base in Africa, and is considered one of the most celebrated musical icons from Ghana among the top ten most influential musicians in Ghana.
2. Shatta Wale
Shatta Wale is not only a household name in Ghana but also many African nations as well. He has performed on major international platforms, His songs has been played on major media platforms. Shatta wale has also been featured with top class musicians arround the world with Beyonce being the latest.
On March 18, 2018, Wale was presented an honoree award for his outstanding contribution to reggae in Ghana and globally at the 37th Annual Chicago Music Awards (CMA), in conjunction with the 36th International Reggae & World Music Awards (IRAWMA).
Wale received an honoree award on May 11, 2018, alongside Sizzla, Queen Ifrica, Chronixx, Daddy Fresh, Winning Jah, Jah Cure, Sean Paul, Ben Priest and other personalities at the Obaland Royal Awards in Nigeria. The awards were held by an entertainment firm owned by King Ewuare II of Benin City, Edo State. The Obaland plaque was reportedly valued by specialized anthropologists and museum critics in Benin City, and declared to be worth US$34 million.
STONEBWOY
Stonebwoy is another big blessing the nation of Ghana and the African continent as well. He became the second Ghanaian to receive the Black Entertainment Television Awards in 2015.  He also took the award of most promising act at the 2016 international Reggae and world music Awards.
Stonebwoy kicked off his world tour in the Euro-zone in August 2014. He performed in Germany, Italy, Spain and Austria. His 2016 Canada-America tour saw him perform in New York City, Ohio, Philadelphia and Ontario. In the same year, he rocked Perth, Melbourne, Brisbane and Sidney all in Australia. His second Euro tour saw him travel to the Nordic to thrill fans in Denmark, Finland and Sweden in last quarter of 2017. Stonebwoy performed at Reggae Sumfest, Afronation festival in Portugal, Rotterdam reggae festival, Uppsala Reggae Festival.
R2BEES
One of the prolific group in Ghanaian music today is R2BEES. They were BET nominees in 2013. Musical group R2Bees, made up of Omar Sterling and Mugeez, are the latest Ghanaian artistes to debut on the Billboard Chart.
The group released their "Site 15" album earlier in March, featuring artistes like Wizkid, Burna Boy, King Promise, among others. The "Site 15" album, which has 15 tracks, debuted number 10 on the charts. They are indeed among the top ten most influential musicians in Ghana.
FUSE ODG
K-based Ghanaian artiste Fuse ODG has also debuted on the Billboard Charts before. The afro-pop artiste chart in 2016 after he was featured on "Light it Up" by Major Lazer. The said song peaked at number 73, having lasted 20 weeks on the chart.In 2016, he collaborated with British Asian artist Zack Knight and Indian rapper Badshah. They came together and composed an African/Indian soundtrack, Bombae.
M.ANIFEST
He released his first solo album, Manifestations, in 2007 funded by royalties he received from lending his voice to a Pepsi jingle that played nationally on U.S radio. Manifestations earned him Songwriter of the year Honors in the City Pages as well as top five albums of the year recognition in the Star Tribune. In 2010 M.anifest linked up with Africa Express and played gigs in France and Spain with them in the same year. He caught the attention of Africa Express co-founder Damon Albarn who thereafter invited M.anifest to be a collaborator on Rocket Juice & the Moon in 2011. In September 2012 M.anifest joined the Africa Express train touring the UK. He wrote for The Huffington Post about these experiences
OKYAEME KWAME
Okyeame Kwame is an inspiration to young artists and business-people from all walks of life. The outspoken Ghanaian is revered in the country's music industry and has signed multiple endorsement deals since he went solo about five years ago. Okyeame Kwame net worth has been a subject of speculation over recent years as the rapper continues to soar to prominence while still influencing modern Ghanaian music.
While his music might be well known across Ghanaian borders, Okyeame Kwame is also recognized by international communities for his role fighting Hepatitis B in Ghana. The rapper received the key to the city by Cincinnati Mayor John Cranley and even got the 17th of November earmarked as the Okyeame Kwame Day in the United States City.
EL
E.L. is a famous people who is best known as a Rapper. E.L. was born on June 28, 1986 in Accra, Ghana. He produced the Sarkodie songs "Dangerous" and "You Go Kill Me." E.L. is a member of famous Rapper list. Rapper and producer who became a star in the world of Azonto music with hit singles like "Obuu Mo" and "Kaalu." He has produced tracks for such artists as D-Black, Asem and Reggie Rockstone.
EDEM
Edem appeared on Voice of America where he talked about his "Nyedzilo" video, which features Mavin Records' very own Reekado Banks, and his videos such as "The One", featuring Sway that talks about Africa's liberation and his award-winning song Koene that were previously featured on Music Time Africa by Heather Maxwell and Vincent Makori
Edem appeared on shows such as Stars of the Future Season 3 Finales, Ghana Music Awards (2009) and all major university concerts. He has been a part of the University of Ghana's Commonwealth Hall week, Akuafo Hall week, Evandy Hostel(Legon) week celebration, Pentagon Hostel week celebration, Miss WA Poly, Miss Ho Poly, KNUST's Unity Hall week celebration and University Of Cape Coast's Kwame Nkrumah Hall Week 2013.
SAMINI
Reggae/dancehall artiste Samini made it to the Billboard Top 10 Reggae albums and songs list after releasing his latest album last December.
The album, titled "Untamed", is strictly reggae and contains 22 tracks, including hit songs Obaa, My Own and Obimbra.
Just 10 days after its release, the album broke into the Billboard Top 10 Reggae albums and songs list debuted at number eight. Samini has released seven studio albums, with all being highly successful on the commercial market. Samini's success and recognition began when his first single, Linda, was released and subsequently appearing on other successful singles by other artistes. On the 13th of December 2018, Samini was en-skinned as a Chief in his home town. The title given to him by the WaNaa (Paramount Chief of Wa) is `Pebilii Naa', which means `King of the Rocks' in Wa
Bitcoin mining- Strength of Bitcoin Network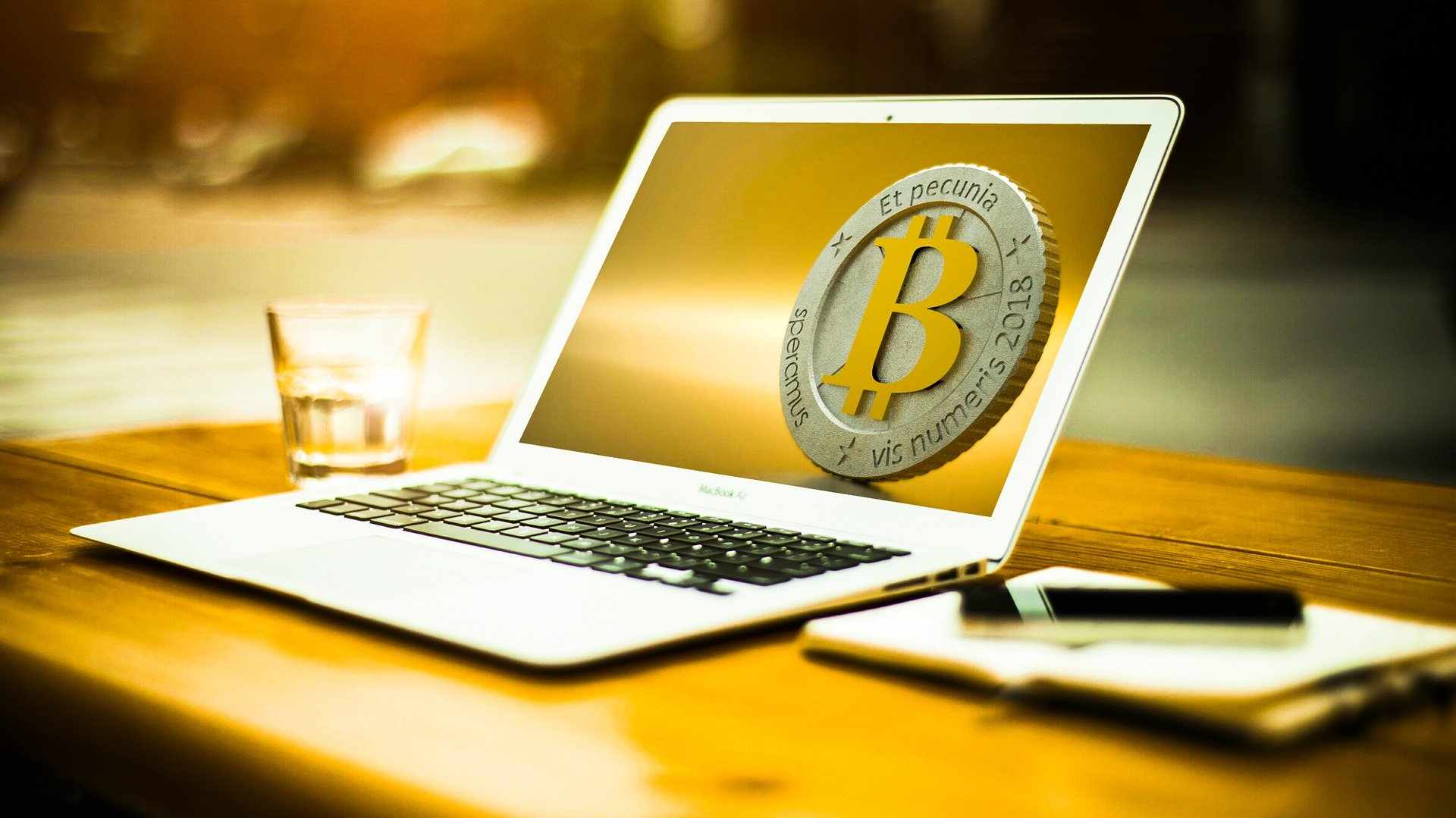 Beyond the shadow of a doubt, bitcoin mining has acquired an exceeding extent of criticism in recent times due to its environmental toll. However, the fact is that bitcoin mining is underlined as a strength of the bitcoin network.
Bitcoin miners contribute to making bitcoin a much robust payment ecosystem, and wanting of bitcoin mining in the bitcoin network, the network will be exposed to potential risks and threats at the very same time.
All the more, it can take down the entire bitcoin network or might lead to unauthorized duplication of bitcoin units. Bitcoin trading is an exceedingly profitable action, and if you want to earn big in bitcoin trading, check out bitql website for more details. Bitcoin miners put the best foot forward to embrace the security of the bitcoin network by contributing robust computing hardware and rigs. Bitcoin mines are armed with ample roles in the bitcoin network.
As miners have to sustain the supply of bitcoin alongside embracing the security of the network. Below is everything you should know about bitcoin miner and its role, so what are you waiting for? Let's have a glance.
Miner Adds Bitcoin Units To The Circulation!
Bitcoin mining solves two burning problems of the bitcoin complex; the foremost one is sustaining the supply of bitcoin, and the second one is embracing the security of the bitcoin complex. You might be acquainted with conventional banking systems, and federal banks sustain the supply of fiat currencies like the euro and dollars. Moreover, these banks or financial authorities are subjected to the power of creating and destroying fiat currencies.
The dynamics of bitcoin are exceedingly diversified from fiat currencies as bitcoin is decentralized and no government authority's issues regulate and monitor bitcoin in terms of any possible aspect. The bitcoin miners merely continue the supply of bitcoin; these miners solve complicated math puzzles to avail bitcoin as the block reward.
Every miner receives a timespan to solve the complicated math puzzle. The miner who solves the complicated math puzzle by contributing computing capital at the first instance avails the block reward.
After getting the block reward, Bitcoin miners need to sell off the bitcoins, availed commencing a trustable exchange. The current block reward of mining is merely 6.25 bitcoin units as the block reward of mining at the very first instance. By selling off bitcoin units to trustable exchange, these miners make new flanged bitcoin units available in the marketplace, and this is how these miners sustain the supply of bitcoin.
Miners increase the security of the Bitcoin Network.
As established ahead, bitcoin miners are subjected to two primary jobs; one of the primary jobs is to enhance the security of the bitcoin network. Bitcoin miners do mining for the block reward; however, these individuals merely avail the block reward when they verify bitcoin transactions.
Bitcoin is entirely virtual and decentralized, which means the probability of double-spending is enormous. In order to eradicate the complication of double-spending, the concept of bitcoin mining was introduced.
Proof of workforces these miners to solve a complicated math puzzle in order to verify the transaction. All the more, an individual is allowed to participate in bitcoin mining activities, and there are no such restrictions.
To solve a complicated math puzzle at the very first instance, miners need a robust computing rig which is the potential to generate the highest hash rate possible. Once the transactions are verified by these validators or miners, the transaction information is processed on the blockchain, and no transaction can be processed on the blockchain devoid of getting verified by the miners.
Why Are Miners Essential For Bitcoin Infrastructure?
To sum up, bitcoin miners assimilate and integrate their efforts to embrace the security of bitcoin infrastructure in order to preserve it from the potential risks and theft elements. As a reward for their effort contributed to the bitcoin mining progression, these miners receive the block reward or reward in the form of bitcoin units.
All the more, these miners make blockchain immutable and unalterable, which means no hacking element can change the database present in the blockchain. In order to alter the blockchain, these miners have to alter almost 51% of copies of the blockchain thoroughly as every block of the blockchain is subjected with reference to the previous block. 
This is everything you should know about the role of a bitcoin miner. 
Content on this website is protected by DMCA.  Dont waste your time copying because you would eventually remove it.