TOP TEN MOST INFLUENTIAL MUSICIANS IN GHANA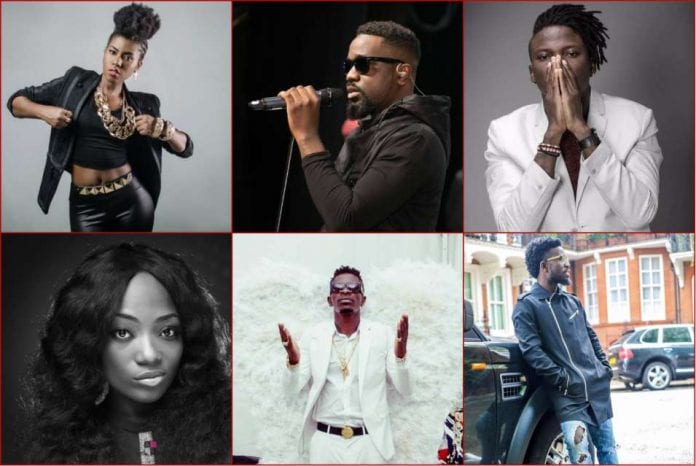 Ghana's music industry is the other medium through which the country has been marketed to  Africa and the world aside sports. Musician from Ghana have performed and collaborated with other musicians from other parts of the world. Recently Shatta wale through his collaboration with Beyonce's  'Already'- Lion King Track, attracted a lot of international attention to the nation Ghana and the personality of Shatta wale. Also Patapa's One Conner two years ago was mentioned on CNN. Other musicians in One way or the other have contributed immensely to marketing the country to the international front. here are the top ten most influential musicians in Ghana.
TOP TEN MOST INFLUENTIAL MUSICIANS IN GHANA
Sarkodie
Sarkodie's achievements can  underestimated, He is the first ever Ghanaian to receive BET award. He has also performed in major international countries including Germany, united Kingdom, Italy, USA, Dubai, Nigeria, South Africa and other countries. He was ranked 8th on Forbes and Channel O's 2013 and 2015 list of the Top 10 Richest/Bankable African Artistes. Sarkodie has performed with artists such as T-Pain, Miguel, Movado, Trey Songz, and Ludacris. He has a large fan base in Africa, and is considered one of the most celebrated musical icons from Ghana among the top ten most influential musicians in Ghana.
2. Shatta Wale
Shatta Wale is not only a household name in Ghana but also many African nations as well. He has performed on major international platforms, His songs has been played on major media platforms. Shatta wale has also been featured with top class musicians arround the world with Beyonce being the latest.
On March 18, 2018, Wale was presented an honoree award for his outstanding contribution to reggae in Ghana and globally at the 37th Annual Chicago Music Awards (CMA), in conjunction with the 36th International Reggae & World Music Awards (IRAWMA).
Wale received an honoree award on May 11, 2018, alongside Sizzla, Queen Ifrica, Chronixx, Daddy Fresh, Winning Jah, Jah Cure, Sean Paul, Ben Priest and other personalities at the Obaland Royal Awards in Nigeria. The awards were held by an entertainment firm owned by King Ewuare II of Benin City, Edo State. The Obaland plaque was reportedly valued by specialized anthropologists and museum critics in Benin City, and declared to be worth US$34 million.
STONEBWOY
Stonebwoy is another big blessing the nation of Ghana and the African continent as well. He became the second Ghanaian to receive the Black Entertainment Television Awards in 2015.  He also took the award of most promising act at the 2016 international Reggae and world music Awards.
Stonebwoy kicked off his world tour in the Euro-zone in August 2014. He performed in Germany, Italy, Spain and Austria. His 2016 Canada-America tour saw him perform in New York City, Ohio, Philadelphia and Ontario. In the same year, he rocked Perth, Melbourne, Brisbane and Sidney all in Australia. His second Euro tour saw him travel to the Nordic to thrill fans in Denmark, Finland and Sweden in last quarter of 2017. Stonebwoy performed at Reggae Sumfest, Afronation festival in Portugal, Rotterdam reggae festival, Uppsala Reggae Festival.
R2BEES
One of the prolific group in Ghanaian music today is R2BEES. They were BET nominees in 2013. Musical group R2Bees, made up of Omar Sterling and Mugeez, are the latest Ghanaian artistes to debut on the Billboard Chart.
The group released their "Site 15" album earlier in March, featuring artistes like Wizkid, Burna Boy, King Promise, among others. The "Site 15" album, which has 15 tracks, debuted number 10 on the charts. They are indeed among the top ten most influential musicians in Ghana.
FUSE ODG
K-based Ghanaian artiste Fuse ODG has also debuted on the Billboard Charts before. The afro-pop artiste chart in 2016 after he was featured on "Light it Up" by Major Lazer. The said song peaked at number 73, having lasted 20 weeks on the chart.In 2016, he collaborated with British Asian artist Zack Knight and Indian rapper Badshah. They came together and composed an African/Indian soundtrack, Bombae.
M.ANIFEST
He released his first solo album, Manifestations, in 2007 funded by royalties he received from lending his voice to a Pepsi jingle that played nationally on U.S radio. Manifestations earned him Songwriter of the year Honors in the City Pages as well as top five albums of the year recognition in the Star Tribune. In 2010 M.anifest linked up with Africa Express and played gigs in France and Spain with them in the same year. He caught the attention of Africa Express co-founder Damon Albarn who thereafter invited M.anifest to be a collaborator on Rocket Juice & the Moon in 2011. In September 2012 M.anifest joined the Africa Express train touring the UK. He wrote for The Huffington Post about these experiences
OKYAEME KWAME
Okyeame Kwame is an inspiration to young artists and business-people from all walks of life. The outspoken Ghanaian is revered in the country's music industry and has signed multiple endorsement deals since he went solo about five years ago. Okyeame Kwame net worth has been a subject of speculation over recent years as the rapper continues to soar to prominence while still influencing modern Ghanaian music.
While his music might be well known across Ghanaian borders, Okyeame Kwame is also recognized by international communities for his role fighting Hepatitis B in Ghana. The rapper received the key to the city by Cincinnati Mayor John Cranley and even got the 17th of November earmarked as the Okyeame Kwame Day in the United States City.
EL
E.L. is a famous people who is best known as a Rapper. E.L. was born on June 28, 1986 in Accra, Ghana. He produced the Sarkodie songs "Dangerous" and "You Go Kill Me." E.L. is a member of famous Rapper list. Rapper and producer who became a star in the world of Azonto music with hit singles like "Obuu Mo" and "Kaalu." He has produced tracks for such artists as D-Black, Asem and Reggie Rockstone.
EDEM
Edem appeared on Voice of America where he talked about his "Nyedzilo" video, which features Mavin Records' very own Reekado Banks, and his videos such as "The One", featuring Sway that talks about Africa's liberation and his award-winning song Koene that were previously featured on Music Time Africa by Heather Maxwell and Vincent Makori
Edem appeared on shows such as Stars of the Future Season 3 Finales, Ghana Music Awards (2009) and all major university concerts. He has been a part of the University of Ghana's Commonwealth Hall week, Akuafo Hall week, Evandy Hostel(Legon) week celebration, Pentagon Hostel week celebration, Miss WA Poly, Miss Ho Poly, KNUST's Unity Hall week celebration and University Of Cape Coast's Kwame Nkrumah Hall Week 2013.
SAMINI
Reggae/dancehall artiste Samini made it to the Billboard Top 10 Reggae albums and songs list after releasing his latest album last December.
The album, titled "Untamed", is strictly reggae and contains 22 tracks, including hit songs Obaa, My Own and Obimbra.
Just 10 days after its release, the album broke into the Billboard Top 10 Reggae albums and songs list debuted at number eight. Samini has released seven studio albums, with all being highly successful on the commercial market. Samini's success and recognition began when his first single, Linda, was released and subsequently appearing on other successful singles by other artistes. On the 13th of December 2018, Samini was en-skinned as a Chief in his home town. The title given to him by the WaNaa (Paramount Chief of Wa) is `Pebilii Naa', which means `King of the Rocks' in Wa
5 Key Tips to Maintaining a Healthy Relationship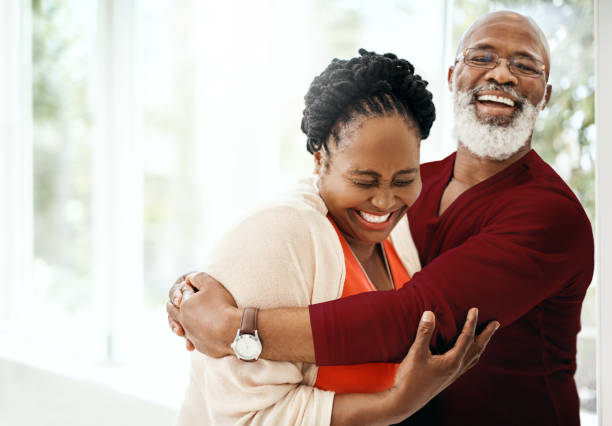 Building a healthy romantic relationship takes a lot of effort and time. There are unavoidable ups and downs every relationship goes through. These can sometimes make people think it is impossible to have a healthy relationship.  This happens because they often overlook what it takes to maintain a good relationship.
Looking for ways to build a long lasting bond with your partner? The following tips will help you maintain a healthy relationship.
SPEND ENOUGH QUALITY TIME TOGETHER
One most important way to build a relationship is by staying connected to your partner. The more you spend time together, the more you know yourselves better. People can only stay together when they understand and know themselves better. Make it a habit to spend time with your partner on a daily basis. Take time to travel together, Communicating regularly would help you to know the likes, dislikes, desires and needs of your partner.
Read Also How can Betterhelp help you focus on your mental welbeing
DISCOVER YOUR PASSION LEVEL
Spending time doing something you like gives a sense of inspiration and motivation. As a couple, you should discover a shared passion that interest both parties. It could be in the form of games, a skill, or a hobby. This helps you to relish the times you spend together. You can practice taking a walk, going to the movies, reading a particular book, learning a new skill with your partner.
NURTURE A WELL MEANING EMOTIONAL CONNECTION WITH EACH OTHER.
Maintaining a healthy relationship transcends feeling loved. A lot of couples build their relationships around a peaceful coexistence, beyond which the is no any emotional attachment. A healthy relationship is one in which the partners don't just feel loved, they are being loved. To learn how to nurture an emotional connection with your partner, click here
STAY OPEN AND HONEST
No one can ever tell what you are going through if you don't tell them. To build a strong relationship, you shouldn't wait for your partner to ask what you need before you tell them. Instead of making them guess what you are going through, be open to tell them. It could be a medical condition, a behavior about your partner you dislike; you should be open to let them know. Also. Be honest to admit your mistakes and faults
LEARN TO RESOLVE CONFLICTS AMICABLY.
A healthy relationship is not one without troubles; it is one that recognizes challenges as a setback to set them up for greatness. See challenges as a way to make your love life stronger. Acknowledge conflicts when they come and seek to resolve them peacefully. Each partner should be free to express their views without fear of intimidation or humiliation.
Every relationship requires consistent attention, commitment and understanding to stand the test of time. Give attention to the above tips and watch your love life flourish.
Which Horse Racing Jockey Has the Biggest Fortune?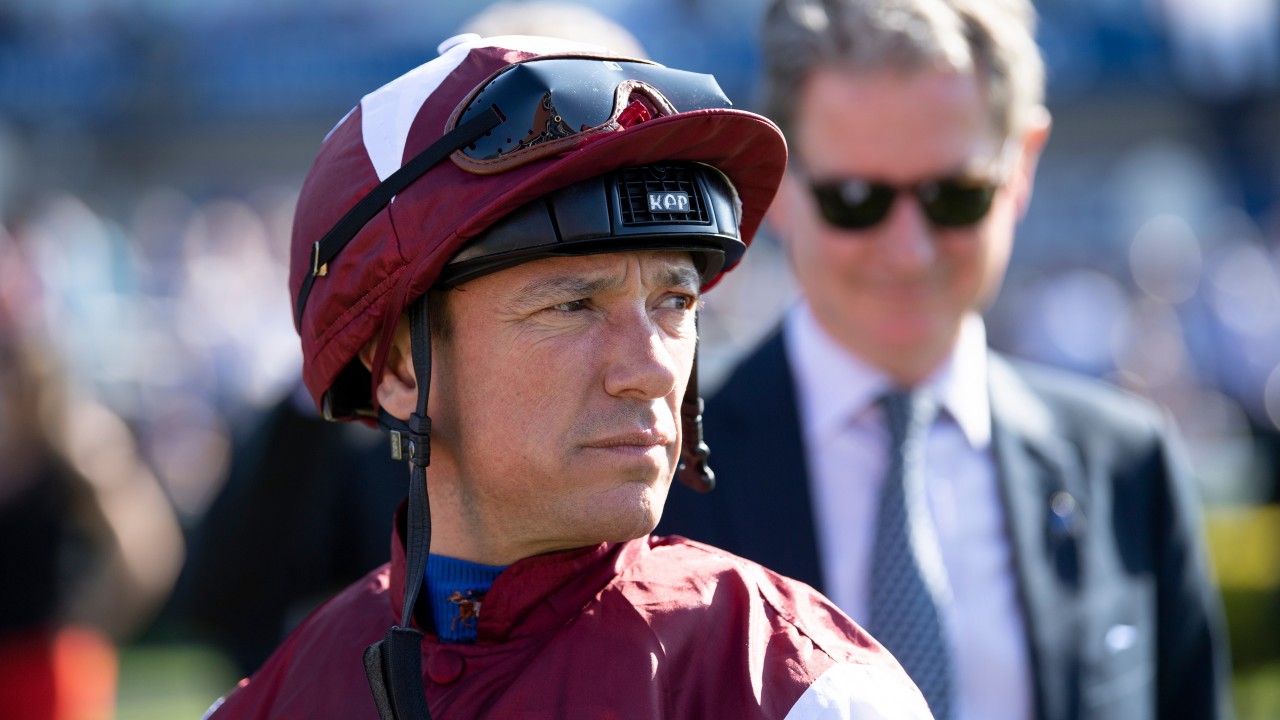 The best horse racing jockeys can earn a lot of money during their career, especially if they rack up lots of wins in the world's major races.
Which of them has put together the biggest fortune over the years?
Frankie Dettori – $18 Million
The Italian-born jockey has a hugely impressive list of wins stretching back to his early days when he rode 100 winners as a teenager in 1990. Since then, he has collected prize money from just about all of the major races in the UK and France, as well as in several other countries with a strong horse racing culture.
Dettori spent most of the peak of his career riding winners for the Godolphin Racing stable, and arguably his finest moment came in 1996, when he rode every single winner in the seven races held on British Champions' Day at Ascot.
He has appeared in TV adverts and Celebrity Big Brother, as well as lending his name to video games and running restaurants. Thanks to all of this hard work and effort, he has a net worth that is thought to be as high as $18 million or so. 
Yutaka Kate – $800 Million
He isn't particularly well-known outside of his home country, but Yutaka Kate is a horse racing legend in Japan. His career began in 1987 and he smashed many Japanese records over the following decades as he rode to win after win.
Kate's glorious career also saw him rack up big-money wins in France, Dubai, Hong Kong, and other top racing destinations. Some of his biggest victories include Japanese Derby Grand Prix and Dirt Cup, as well as the Dubai Sheema Classic.
It isn't clear exactly how much he has picked up from his career as a jockey, as we need to add a massive amount of endorsements to his prize winnings, but some estimates suggest that he could be worth over $800 million.
Javier Castellano – $400 Million
Castellano and John Velazquez are probably the two richest jockeys on the American circuit. Castellano was born in Venezuela and moved to the US in 1997, to further his career. Since then, he had carved out a hugely successful and lucrative career. He started really picking up big prize money from the mid-2000s onwards, with Ghostzapper being a particularly profitable horse for him.
Castellano was top of the winnings list for American jockeys for several years and boosted his bank balance with wins in the Preakness Stakes, the Breeders' Cup Classic, and the Travers Stakes. If we visit website to look at Kentucky Derby winners, we can see that this prestigious trophy has eluded him so far.
Online estimates of his current net wealth suggest that he could have a fortune of $400 million or more. In 2013 alone he won over $26 million, which was a record at the time, and has broken that record again and again since then.
Christophe Lemaire – $280 Million
While the jockeys we have looked at so far have earned fortunes racing in America, the UK, and Japan, the French horse racing circuit has also produced some highly successful jockeys.
In the case of Christophe Lemaire, he has made most of his money from racing outside of France, with many of his major victories coming in Japan. He has also led his horses to first place in countries like the UK, Australia, and the UAE. His wins include the 1,000 and 2,000 Guineas in the UK as well as the Hong Kong Cup and Japan Cup.
The size of his bank balance is thought to be at least $280 million, with most of this money coming from the Japanese racing world, where he has spent a few years as the jockey with the biggest earnings and with no sign of him stopping anytime soon.   
How to Renew NHIS on Mobile Phone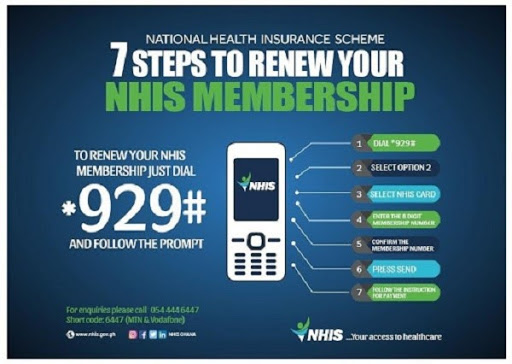 Learn how to check or renew your NHIS card on any phone using these simple steps;
The National Health Insurance Scheme membership has introduced the mobile renewal service that allows members to renew their membership without any much hassle. This is because the government has successfully deployed the NHIS Mobile Renewal Service in all districts across the country. You can access it and renew your NHIS membership just by dialing *929# from any phone network. The Mobile Renewal Service takes away the time-wasting periods and other inconveniences at NHIS District Offices when going for renewals.
Steps to renew your NHIS Membership
Dial *929#
Select Option 2
Select NHIS Card
Enter the 8 Digit Membership Number
Press Send
Follow the instruction for payment
Steps to check your NHIS Membership Validity
Dial *929# – All Networks
Choose Option 1
Select NHIS Card
Enter Your Membership Number
If you are uncertain of anything, kindly call the NHIS Call Centre on 054-444-6447 or 030-274-6447. You can also contact the office via the shortcode 6447 on the MTN and Vodafone networks.