The 20 Most Expensive Wine Brands In The World 2023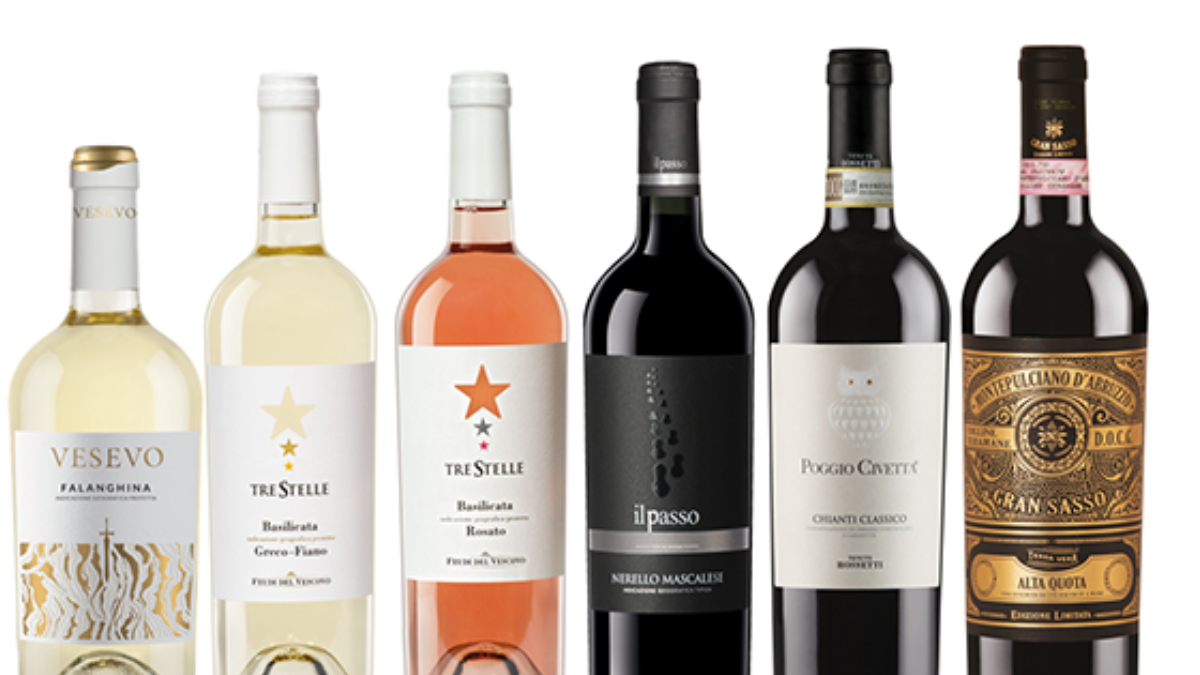 The most expensive wine brands in the world are brands that specialize in producing and selling high-end bottles of wine, some costing thousands of dollars per bottle. Depending on what you're looking for in a wine, these top 20 expensive wines may be worth the investment—or they may be overpriced vintages you'd rather avoid!
Most Expensive Wine Brands In The World
Domaine de la Romanée-Conti 1945 – $558,000
In 2018 two bottles of 1945 Romanee Conti was auctioned off at an auction held by Sotheby's. With only 600 bottles of this vintage being produced, it was already a very rare wine from the vineyard.
The only bottle from the Robert Drouhin collection fetched an amazing $558,000. This makes it the most expensive bottle of wine ever sold at auction.
Screaming Eagle Cabernet 1992 – $500,000
The price is a staggering $500,000 for a single bottle. It is among the most expensive bottle of wine ever sold at auction and is worth more than the average home!
In the past, the cabernet has been on several of the highest-priced wine lists. It was eventually auctioned off at a charity auction in 2000.
Jeroboam of Chateau Mouton-Rothschild 1945 – $310,000
Jeroboam from Chateau Mouton-Rothschild is the number third most expensive wine brands.
It is thought to be among the finest vintages ever discovered by mankind. The wine was made available at the close of World War II, symbolizing "peace" during dark times.
Cheval Blanc 1947 – $305,000
1947 Chateau Cheval Blanc is renowned for its creamy texture, which results in it being the most expensive wine in the world. People with a strong enthusiasm for wine, as well as people who are wine connoisseurs, consider it to be one of the top and most elegant Cheval Blanc wines of the 20th century.
Shipwrecked 1907 Heidsieck – $275,000
1907 Shipwrecked Heidsieck is one of the rarest wines and the most valuable found during the locating process. About 2000 bottles of the most expensive wines were rescued from a vessel that was attacked by a German sub in the first World War.
Chateau Lafite 1869 – $230,000
The bottle created quite an uproar when it was auctioned in Hong Kong. It was sold in 1869. Chateau Lafite wine is sixth on our top five list of most expensive wines. It was the perfect weather for the growth and harvest of the wine as it was cultivated from 1867-1869.
Chateau Margaux 1787 – $225,000
1787 Chateau Margaux is among the most expensive wines produced at Chateau Margaux. The legend goes that the bottle was part of the estate owned by Thomas Jefferson, the third president of the United States.
Ampoule from Penfolds – $168,000
Each of these stunning bottles of wine is priced at $168,000. This limited-edition wine has only 12 bottles and is among the most unique and scarce containers ever created.
Chateau Lafite 1787 – $156,450
The world's largest and most costly "standard" bottle of wine, This original Chateau Lafite 1787 is thought to have come from Thomas Jefferson's wine cellar!
Henri Jayer 1999 — $136,955
Henri-Jayer wine is the 10th most expensive wine in the world that is frequently connected with Burgundy and Champagne. In every glass of this wine, you can taste the flavors of oak, a blend of minerals and earth.
Cheval Blanc St-Emilion 1947 – $135,125
It is one of the two wines to have been awarded Class A status within the Classification of Saint-Emilion wine.
Romanee Conti 1945 – $123,900
The Romanee Conti, the most expensive red wine, was made in 1945. It is among the finest and timeless wines that have ever been made. The Romanee-Conti vineyard covers 45 acres and is the most prestigious and finest quality Burgundy.
Chateau D'YQUEM 1811 – $117,000
It is straightforward to describe the wine's taste and the scents too, but this wine that is the most expensive is a different story. Complex flavors are provided by Chateau D'YQUEM, which stay on your tongue for a lengthy period of time until it starts dissolving.
Penfolds Grange Hermitage 1951 – $38,000
The first Australian wine listed includes that of Penfolds Grange Hermitage 1951. There are only 20 bottles in existence. It is one of the rarest wines around, so the price reflects its rarity.
Also Read – The 20 Most Expensive Alcoholic Drinks In the World
Domaine de la Romanee – Conti Romanee-Conti Grand Cru 1990 – $21,200
The next in the line of most expensive wines in the world 2022 is the Romanee-Conti Grand Cru, 1990. It has aromas of blackberries, Raspberry mint, lavender, and dark spice, as well as the presence of acidity and minerals.
Domaine Leroy Musigny Grand Cru 2012 – $14,450
Domaine Leroy Musigny Grand Cru 2012 is one of the most expensive wines, which is best described as "magical and sumptuous." An exact set of rules must be followed in the vineyard that mix preservation of the old vine and extremely low yields.
Scharzhofberger Riesling Trockenbeerenauslese – $13,615
Scharzhofberger Riesling Trockenbeerenauslese is the 16th most expensive wine in the world that is made from sweet, shriveled grapes that have been botrytized. This wine is extremely dense and super sweet.
Domaine Georges & Christophe Roumier Musigny Grand Cru 1990 – $11,720
Domain Georges & Christophe Roumier are well-known for ensuring their wines are as natural as possible, and even the vineyards are managed by hand. Every bottle of wine is subjected to controlled fermentation. It is then stored in barrels that last from 16-18 months.
Domaine Leflaive Montrachet Grand Cru – $10,030
To experience the sweetness of lemons and oranges as wine, you should purchase an ounce of Domaine Leflaive Montrachet Grand Cru. The flavor profile comprises butter, citrus, minerals, and fruit trees. It is also the most expensive white wine.
J.S. Madeira Terrantez 1805 – $8,285
As these bottles were trapped for a number of years, they looked disgusting, caked with sand and dirt. Hence, first, the liquid was put in a demijohn while the bottles had their externally appear worked on.
Hope that you are pleased with our list of the top twenty most expensive wines in the world.
You could plunge headfirst into the world of investment in wine and buy the highest-priced cabernet available in the present. However, it is more beneficial for your goals to invest in choosing the best wines which will last for a long time.
All love wine; however, only a select few people can appreciate these selected exquisite wines. Perhaps, that's you? If you can find one, sip a glass with us, and tell us what it is like!