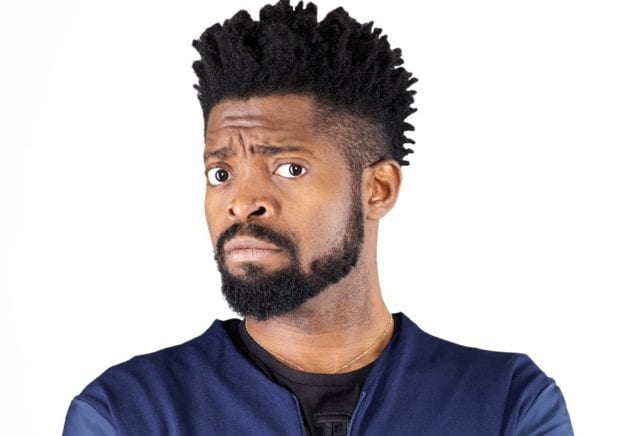 we bring to you the Best African Comedians
African comedy over the last decade has showed immense growth and gained popularity, producing some of the best comedians the world has ever seen. Comedians have creatively turned normal every day happenings into artistic expressions, thereby inspiring the continent and the world at large.
Here are the best African comedians
Trevor Noah
Trevor Noah  is a South African comedian, writer, producer, political commentator, actor, and television host. He is the current host of The Daily Show, an American satirical news program on Comedy Central.
Born in Johannesburg, Noah began his career as a comedian, presenter, and actor in his native South Africa in 2002.
Bright Okpocha Aka Basket Mouth
Bright completed his primary and secondary school education in Apapa (Lagos, Nigeria) and then moved on to pursue a degree at the University of Benin where he studied sociology and anthropology with his brother Godwin
In 2005 and 2006 Basketmouth won the National Comedy Award and the awards for Best Stand-up Comedian of the Year.
Anne Kansiime
Kansiime Kubiryaba Anne  popularly known as Anne Kansiime, is a Ugandan entertainer, comedian, and actress. She has been referred to as "Africa's Queen of Comedy" by some African media outlets
Eddie Kadi
Eddie Kadi (born 18 May 1983 in Kinshasa) is a British-Congolese comedian, presenter, actor and MC.
In 2006 Eddie Kadi won the BECA Award for Best Comedy Newcomer. He went on to stage a series of sold-out solo concerts – two of those during 2009 at the indigO2. In September 2010, he performed at London's O2 Arena where he sold out the 13,000 arena according to his numerous (2) appearances on Fighting Talk. He has also released a 4 disc DVD collection, and completed numerous radio, television and film projects.
Loyiso Gola
Loyiso Gola (born 16 May 1983) is a South African stand-up comedian. He is the co-creator and anchor of the late-night satirical news television series Late Nite News with Loyiso Gola on e.tv and eNCA which was launched in 2010.
In 2012 he was named one of the Mail & Guardian 200 Young South Africans, in the Media & Film category. Men's Health describes Gola as having "divisive mass appeal" due to the openly critical nature of his humour, and being "a genuine thinker masquerading as a fool and the reluctant voice of a cynical generation".
Celeste Ntuli
Known as the Queen of Zulu comedy, Celeste Ntuli will always be remembered by south Africans for her outstanding performance in the 2009 SABC 1 competition "so you think you're funny". After getting exposure from that show, the former bookseller has since worked with big names in comedy like Loyiso Gola and Kagiso Lediga, making appearances in shows like the Emmy Award nominated Late Night News, The Bantu Hour and Laugh out Loud. Celeste also recently entertained South Africans when she appeared as part of the sequel to the all women comedy show "Bitches Be Back", which she performed with other comedians like Anele Mdoda, Tumi Morake, and Noko Moswete. Celeste, who also dabbles as an actress, remains one of the strongest and funniest comedians in South Africa with her topics ranging from issues like weight loss and singleness to gender and feminism.
READ the top 10 universities in Africa for 2020
Patrick Indring Aka Salvado
Natural, blunt and purely hilarious is Uganda's Patrick Indring, or as he is known on stage, Salvador. Salvado hails from "ombokolo", a couple of kilometers outside Uganda's capital, Kampala, a place he continually loves to make fun of in his sets.
A trained telecommunications professional, Salvado left his career after winning a comedy competition and now bears the title of "Uganda's funniest face". His attention to ridiculous details when narrating stories has brought him a huge fan base all across Africa, even attracting international media such as vogue, CNN among many others.
Godfrey
Godfrey C. Danchimah, Jr. (born July 21, 1969), professionally known as Godfrey, is an American comedian and actor  who has appeared on BET, VH1, Comedy Central, and feature films, such as Soul Plane, Original Gangstas, Zoolander, and Johnson Family Vacation. He was also a spokesperson for 7 Up during the popular '7up yours' advertising campaign. He was also a cast member on the first season of The It Factor, a reality television show. Currently, he is a regular performer at the comedy club Comedy Cellar in New York City. He is also known for doing the voices of Mr. Stubborn and Mr. Tall (Season 2) in The Mr. Men Show and hosting the FOX game show Bullseye. Godfrey also hosted his own radio show on SiriusXM until he parted ways with the show on July 1st, 2019.
Emmanuella
Emmanuella Samuel (born July 22, 2010) commonly known as Emmanuella is a YouTube child Comedian on Mark Angel YouTube channel. In 2017, Mark Angel Comedy YouTube channel became the first ever Nigerian-owned YouTube channel to hit a million subscribers.
Top 10 Richest People in Dubai 2021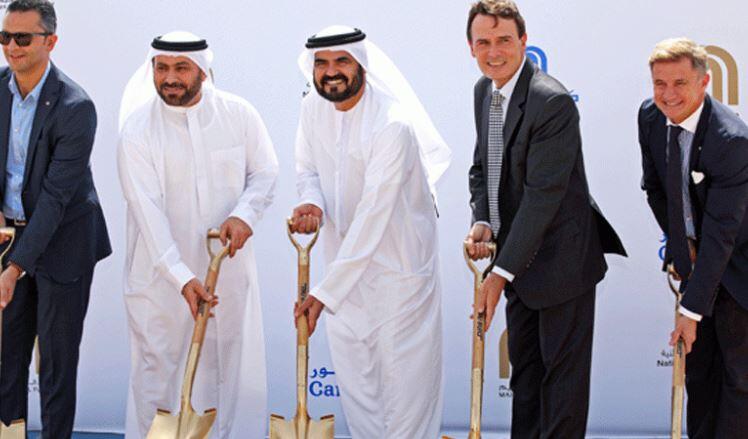 Top 10 Richest People in Dubai
| | |
| --- | --- |
| Saif Al Ghurair | $1.7 Billion |
| Hussain Sajwani | $2.1 billion |
| Abdulla Futtaim | $2.5 billion |
| Sunny Varkey | $2.6 billion |
| B.R. Shetty | $2.6 billion |
| Micky Jagtiani | $3.1 billion |
| M.A Yusuff Ali | $3.7 billion |
| Ravi Pillai | $4.2 billion |
| Abdulla bin Ahmad Al Ghurair | $4.9 billion |
| Majid Al Futtaim | $6.2 billion |
Read Top 20 Countries with the most with the most Billionaires
Read Richest People in the world
Majid Al Futtaim
Majid Al Futtaim is an Emirati holding company based in Dubai, that as of 2015 owned and operated shopping malls, retail, and leisure establishments in the Middle East and North Africa, with operations in 13 countries. The group was established by Majid Al Futtaim in 1992.
Abdulla bin Ahmad Al Ghurair
Abdulla bin Ahmad Al Ghurair is an Emirati billionaire businessman, the founder and chairman of Mashreqbank, an Emirati bank.
Al Ghurair is a member of a prominent Emirati business family. His brother is fellow billionaire Saif Ahmad Al Ghurair, head of the Al Ghurair Group.
Ravi Pillai
B. Ravi Pillai is an Indian billionaire businessman. He is the founder and managing director of RP Group of companies.
Ravi Pillai was born on 2 September 1953 at Chavara, a coastal town in Kollam, in the state of Kerala in a family of farmers. He has a degree in Commerce from Cochin University.
Top 10 Richest People in Dubai
Top 10 Countries with Most Natural Resources in the World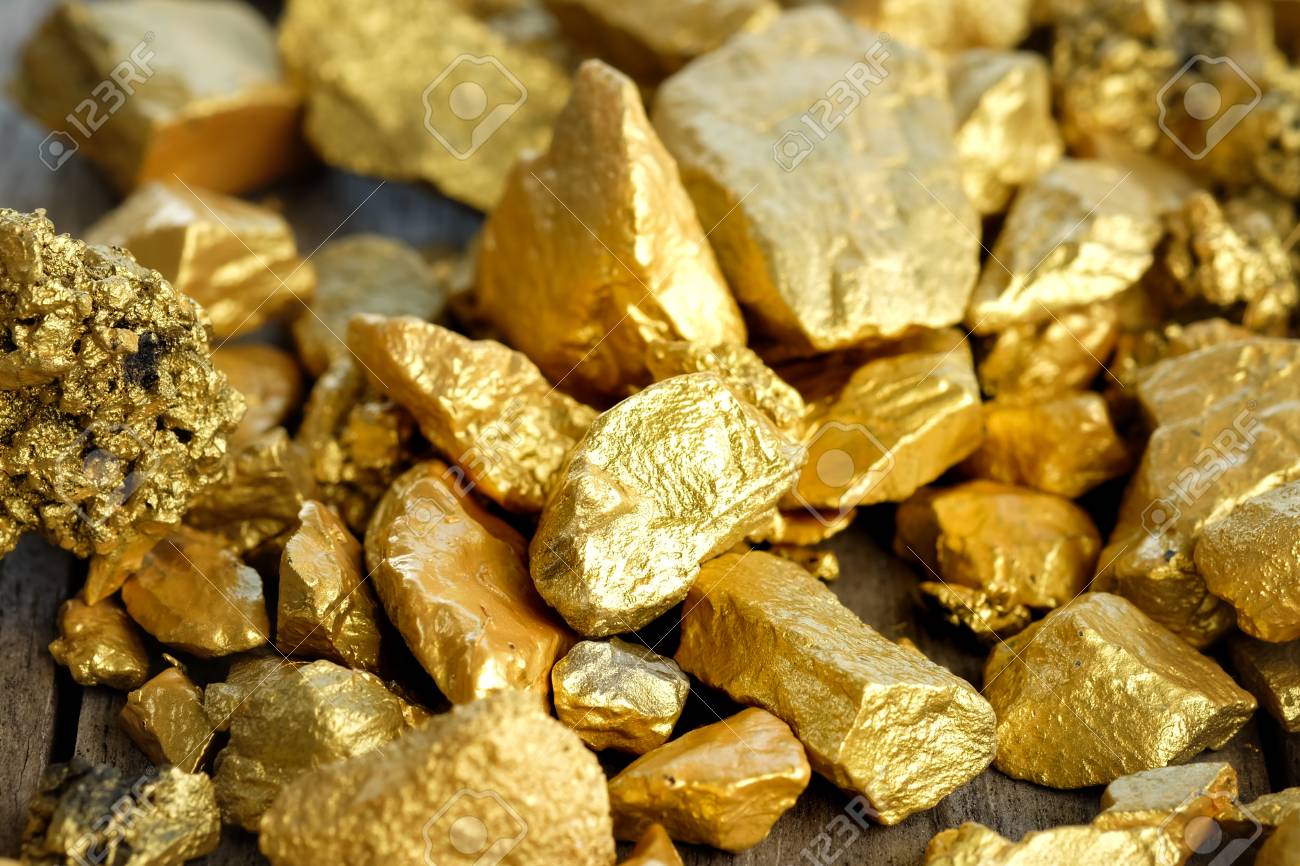 Top 10 Countries with Most Natural Resources in the World
| | |
| --- | --- |
| Rank | Country |
| 10 | Australia |
| 9 | The Democratic Republic of Congo |
| 8 | Venezuela |
| 7 | The United States |
| 6 | Brazil |
| 5 | Russia |
| 4 | India |
| 3 | Canada |
| 2 | Saudi Arabia |
| 1 | China |
Top 10 Countries with Most Natural Resources in the World: Natural resources or commodities are the raw inputs used to manufacture and produce all of the products in the world. These resources are found in the earth including those extracted from the earth and those that have yet to be extracted. They grow naturally without any help from humans. They are blessings to countries that have them. Read through the list of the top 10 countries with the most natural resources.
Australia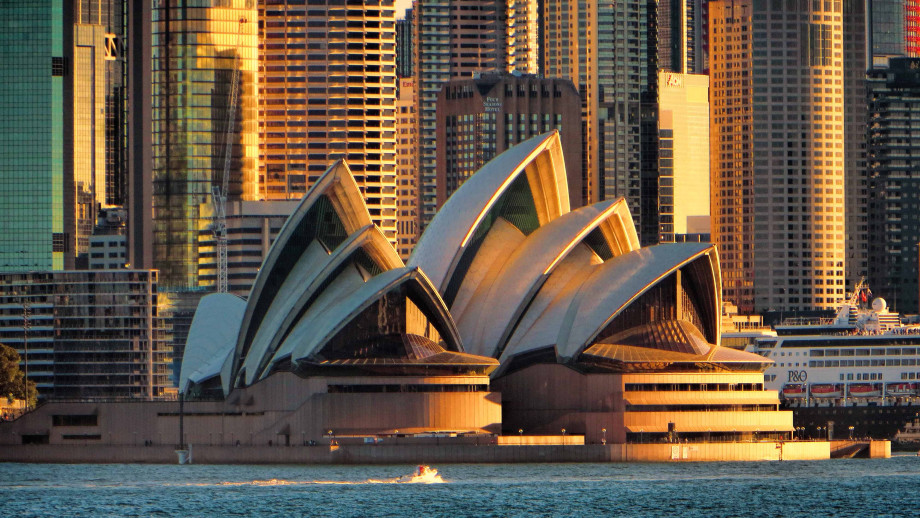 Australia is one of the top mineral producers in the world and has a large resource inventory of most of the world's key minerals commodities. Australia is the world's leading producer of bauxite, ilmenite, rutile, iron ore and zircon, the second largest producer of alumina, gold, lead, lithium, manganese ore and zinc, the third largest producer of uranium, the fourth largest producer of black coal, nickel and silver, and the fifth largest producer of aluminium, cobalt and copper.
Australia also has the largest identified resources of gold, iron ore, lead, nickel, rutile, uranium, zinc and zircon, and the second largest resources of bauxite, cobalt, copper, ilmenite, niobium, silver, tantalum and thorium. Australia's lithium and rare earth resources are ranked third, manganese ore and vanadium are ranked fourth and black coal is ranked fifth in the world. Australia is clearly one of the Top 10 Countries with most natural resources in the world
The Democratic Republic of Congo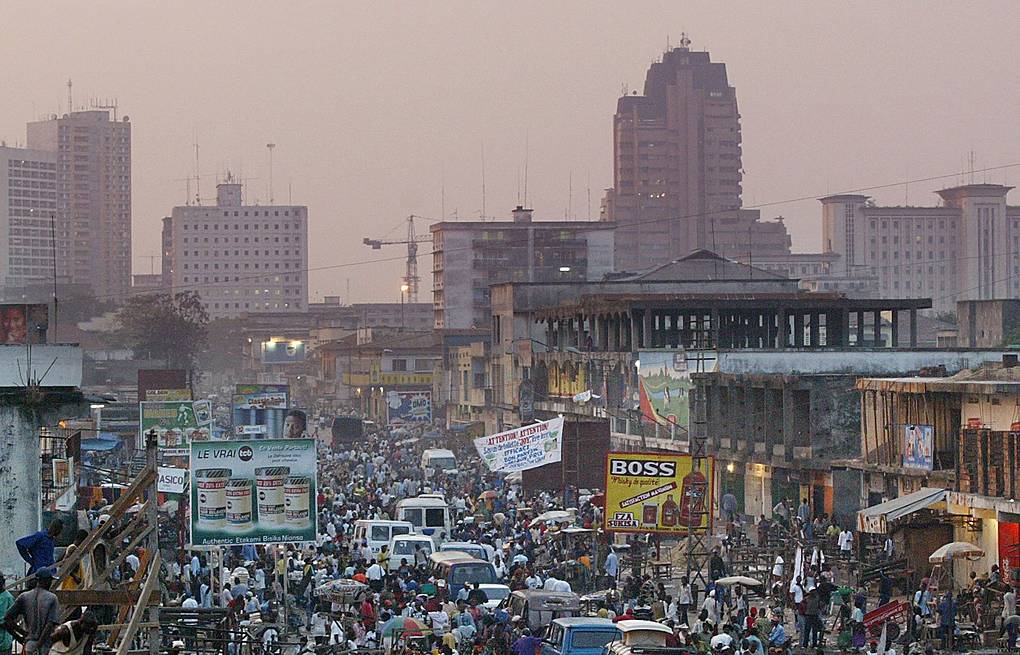 The mining industry of the Democratic Republic of the Congo plays a significant role in the world's supply of cobalt, copper, diamond, tantalum, tin, gold and produces over 70% of globally produced cobalt. It is the Democratic Republic of the Congo's largest source of export income.
The Democratic Republic of the Congo (DRC) is widely known to be the wealthiest country in the world, in untapped resource wealth and has an estimated US$24 trillion in untapped mineral deposits, including the world's largest reserves of coltan (where elements niobium and tantalum are extracted) and significant quantities of the world's cobalt and lithium. The DRC has limitless water, from the world's second largest river, the Congo, a mild climate, rich soil makes it fertile and beneath the soil an abundance. These mineral reserves are of global importance. DCR is among the top 10 Countries with most natural resources in the world.
Venezuela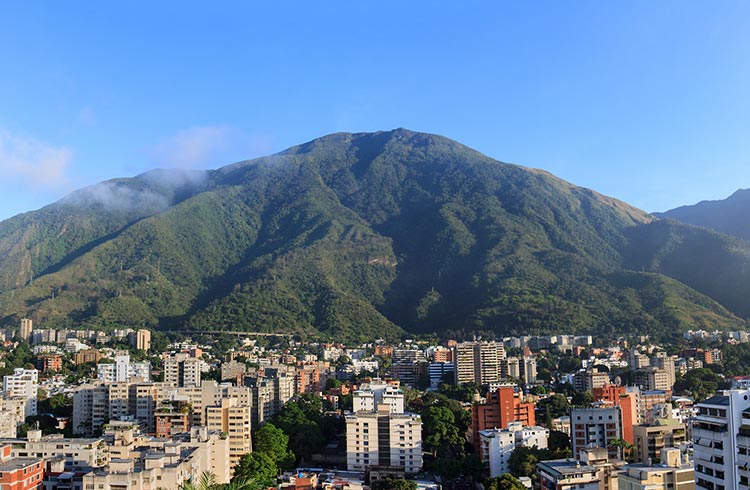 Another one of the top 10 Countries with most natural resources in the world is Venezuela. The American country is a major producer and exporter of minerals, notably bauxite, coal, gold, iron ore, and oil, and the state controls most of the country's vast mineral reserves. In 2003 estimated reserves of bauxite totaled 5.2 million tons.
Read Richest Country in the world
The third largest producer of coal in Latin America, after Colombia and Brazil, Venezuela produced 5.8 million short tons (1 short ton=2,000 pounds) in 2002, as compared with 9.3 million short tons in 2000, and exported most of it to other countries in the region, the eastern United States, and Europe. Known reserves for coal total 10.2 billion tons, of which approximately 528 million short tons are recoverable bituminous coal.
The United States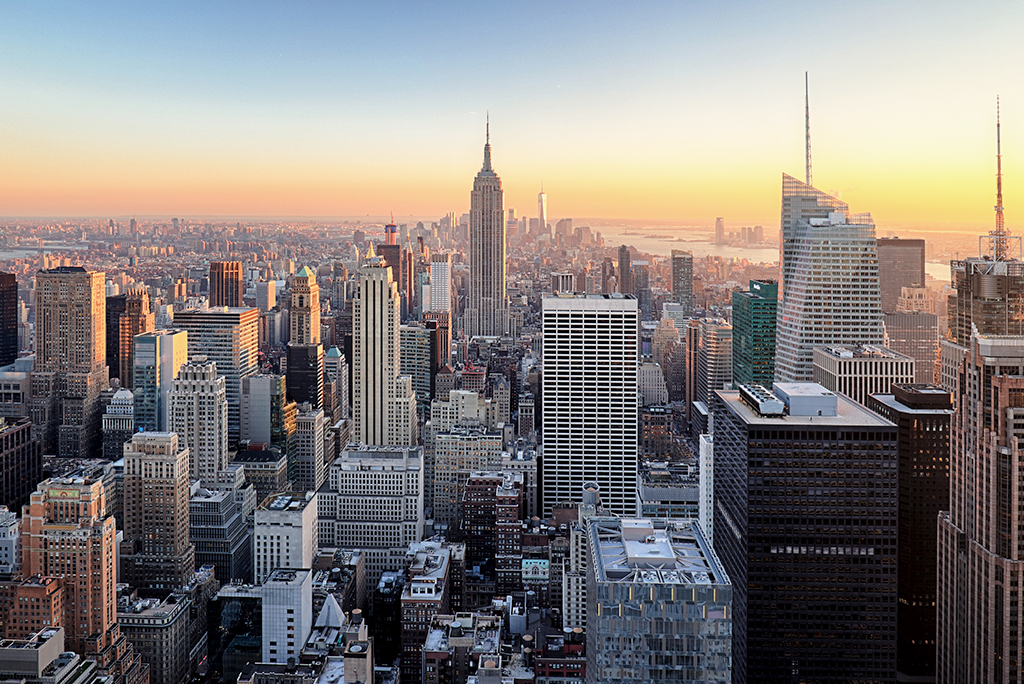 The United States is one of the largest global producers of the metals and minerals powering manufacturing – from precious metals such as gold and silver to copper, nickel, iron, lead, uranium, bauxite, mercury, tungsten and zinc. The nation is also the leading producer and consumer of phosphates, a key ingredient in fertilizers used in agricultural production. US is among the top 10 Countries with most natural resources in the world.
Brazil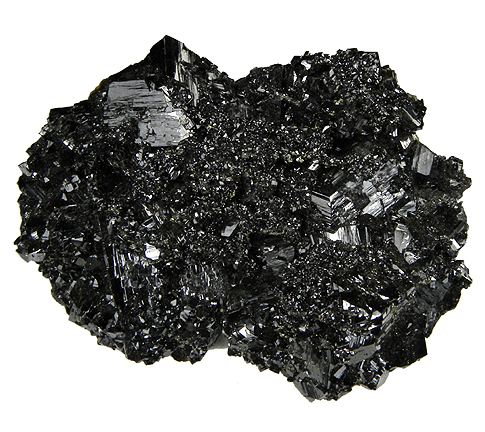 Brazil has commodities worth $21.8 trillion. Brazil is rich in a variety of natural resources and is the world's leading producer of tin, iron ore and phosphate. It has large deposits of diamonds, manganese, chromium, copper, bauxite and many other minerals. However, the country has no significant oil reserves. Brazil is one of the top 10 Countries with most natural resources in the world.
Russia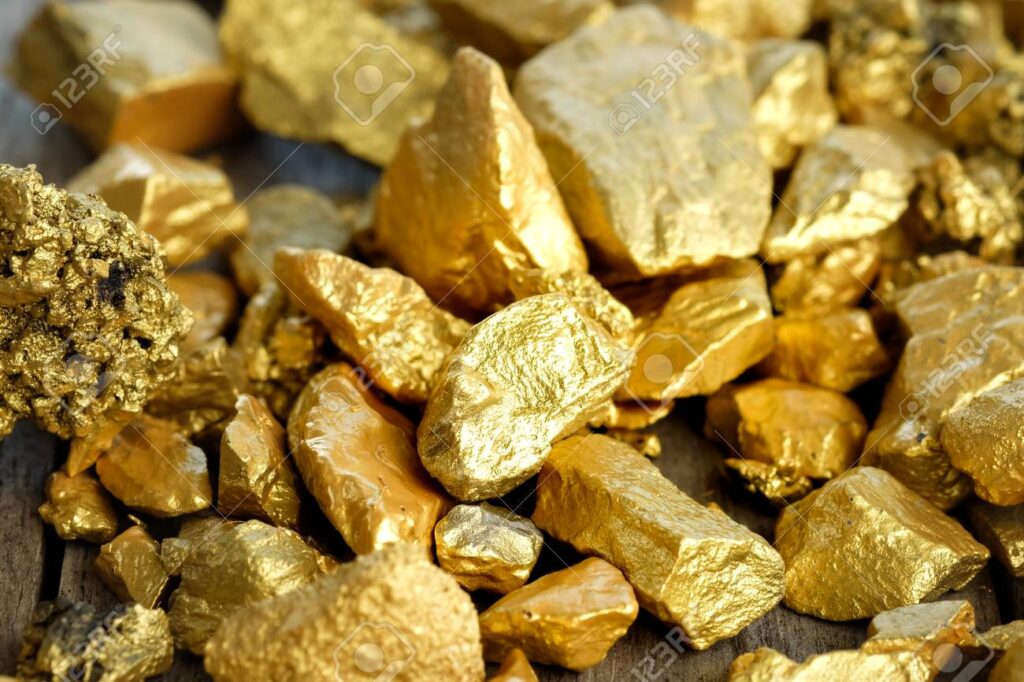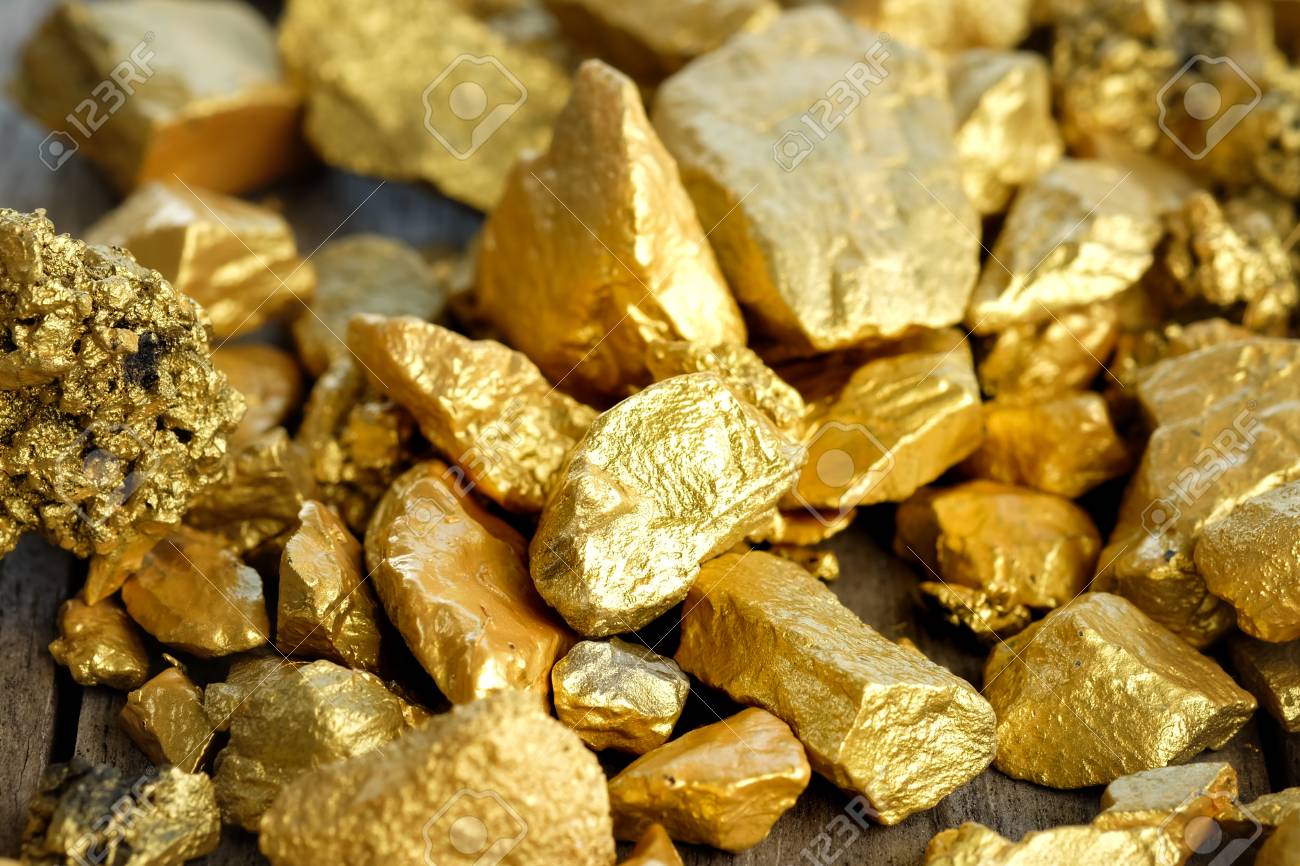 Russia possesses rich reserves of iron ore, manganese, chromium, nickel, platinum, titanium, copper, tin, lead, tungsten, diamonds, phosphates, and gold, and the forests of Siberia contain an estimated one-fifth of the world's timber, mainly conifers 
Read Richest Kings in the world
Russia is also a leading producer and exporter of minerals and gold. Russia is the largest diamond-producing nation in the world, estimated to produce over 33 million carats in 2013, or 25% of global output valued at over $3.4 billion, with state-owned ALROSA accounting for approximately 95% of all Russian production. Russia is among top 10 Countries with most natural resources in the world.
India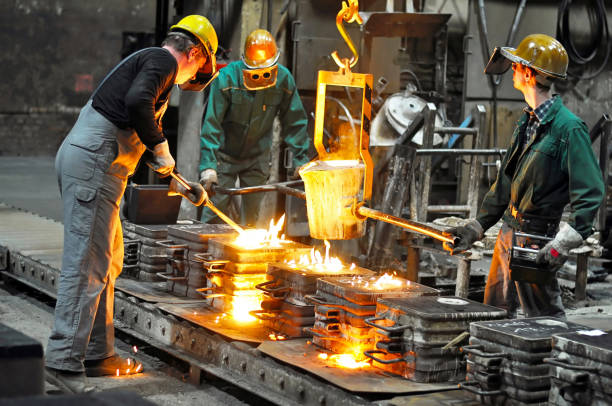 India's mining sector contributes 11% of the country's industrial gross domestic product (GDP) and 2.5% of total GDP. The mining and metal industry was worth over $106.4 billion in 2010. The nation's coal reserves are the fourth largest in the world. India's other natural resources include bauxite, chromite, diamonds, limestone, natural gas, petroleum, and titanium ore. India provides over 12% of global thorium, over 60% of global mica production, and is the leading producer of manganese ore. India is among the top 10 Countries with most natural resources in the world.
Canada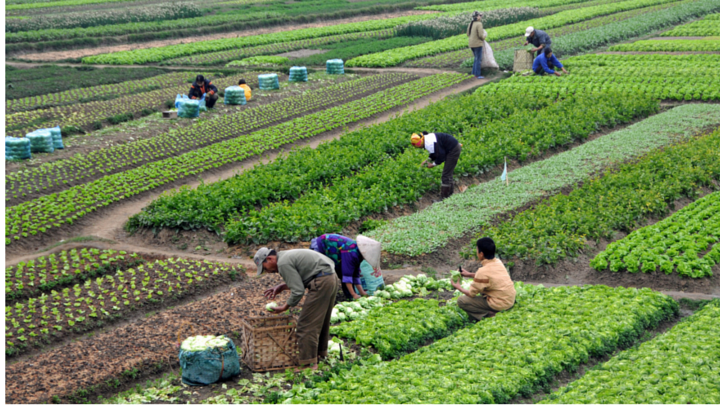 Canada is the world's 8th largest exporter of agricultural products including grains, oil seeds and specialty crops. Government spending in support of research and development in this sector has increased in recent years.
The oil and gas markets in Canada are a lucrative business, with the world's 3rd largest proven crude oil reserves and 18th largest proven natural gas reserves at their disposal. 35% of the world's oil and gas companies reside in Alberta, Canada.
Read Richest President in the world
Forests are a major source of wealth for Canadians, providing a wide range of economic, social and environmental benefits. Canada is among top 10 Countries with most natural resources in the world.
Saudi Arabia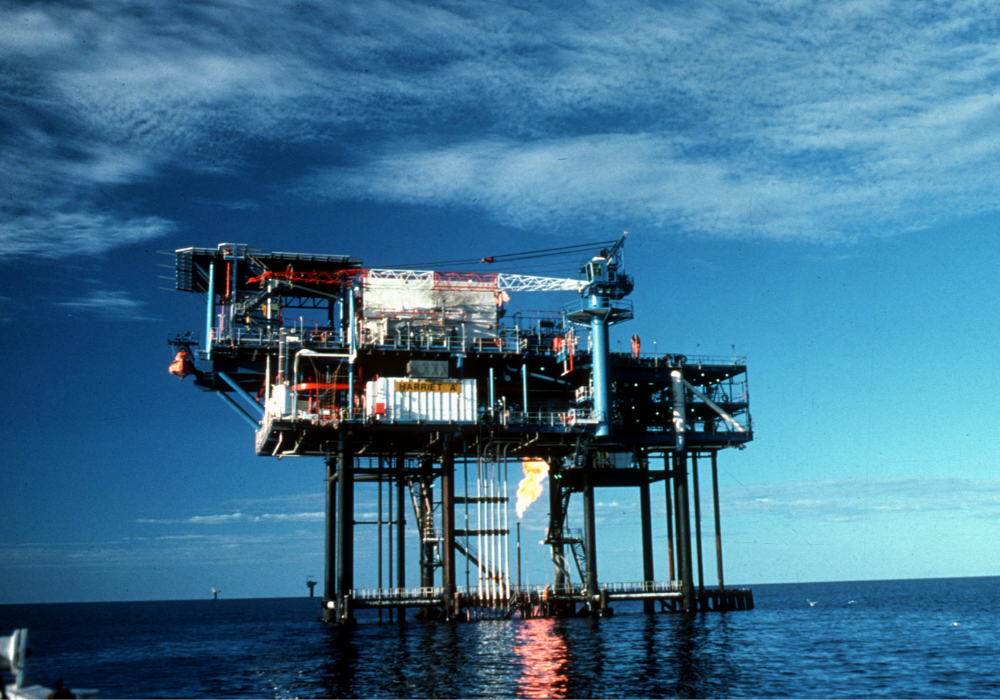 h a total worth of $34.4 trillion, Saudi Arabia has the second most valuable natural resources in the world. The country has the second-largest proven petroleum reserves, and is the largest exporter of petroleum in the world. It also has the fifth-largest proven natural gas reserves and is considered an "Energy Superpower". Saudi is second on the top 10 Countries with most natural resources in the world list.
China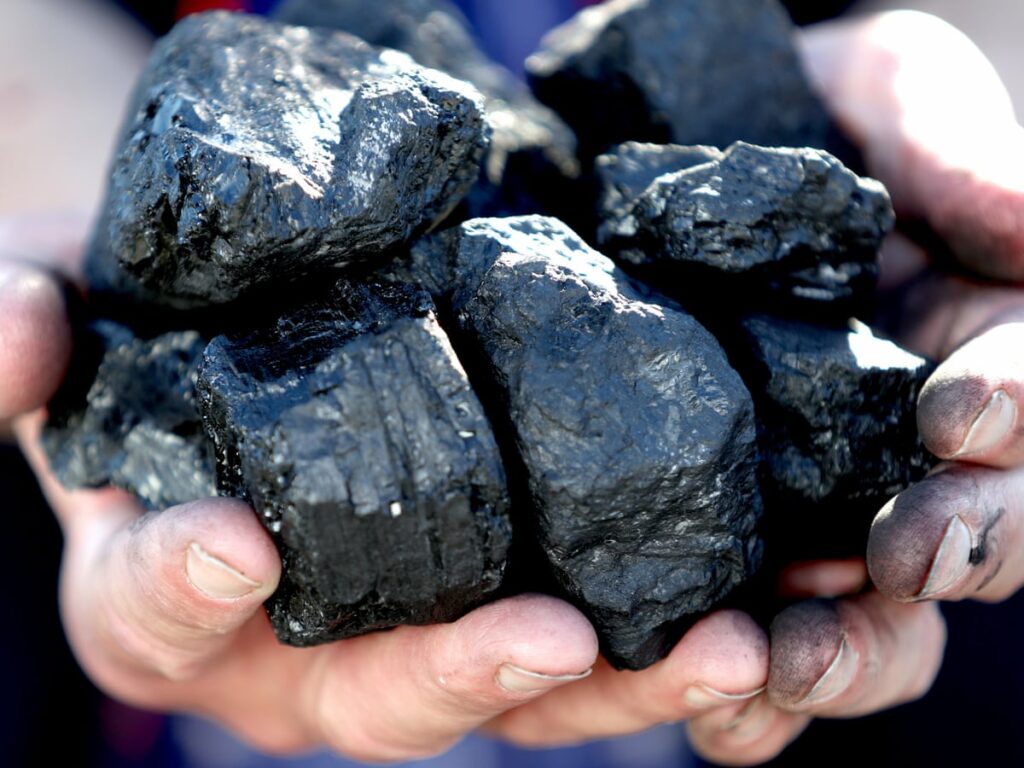 China tops the list of top 10 Countries with most natural resources in the world. The Asian country has extensive deposits of coal, oil and natural gas. Besides these fossil fuels, China is a top producer of aluminum, magnesium, antimony, salt, talc, barite, cement, coal, fluorspar, gold, graphite, iron, steel, lead, mercury, molybdenum, phosphate rock, rare earths, tin, tungsten, bismuth and zinc
Top 20 Countries with the Most Beautiful Ladies in the world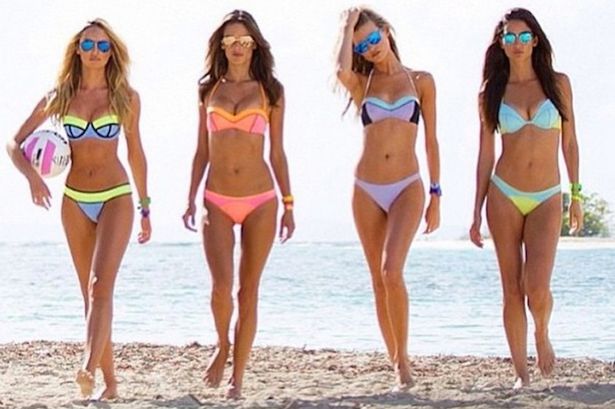 Which are the top 20 Countries with the Most Beautiful Ladies in the world ?
| | |
| --- | --- |
| Rank | Country |
| 20 | Netherlands |
| 19 | Austria |
| 18 | Belarus |
| 17 | Jamaica |
| 16 | Austrailia |
| 15 | Brazil |
| 14 | Poland |
| 13 | Japan |
| 12 | Romania |
| 11 | Nepal |
| 10 | USA |
| 9 | Colombia |
| 8 | Puerto Rico |
| 7 | India |
| 6 | Italy |
| 5 | France |
| 4 | South Africa |
| 3 | Mexico |
| 2 | Philippines |
| 1 | Venezuela |
Countries with the Most Beautiful Ladies in the world: There are beautiful ladies everywhere in the world, however, there are some countries in the world where elegance and beauty is all you see around their females. We have compiled the list of these countries and present to you top 20 of the countries in the world with the most gorgeous ladies on planet earth. Read through and don't forget to leave your comment of opinions below.
Venezuela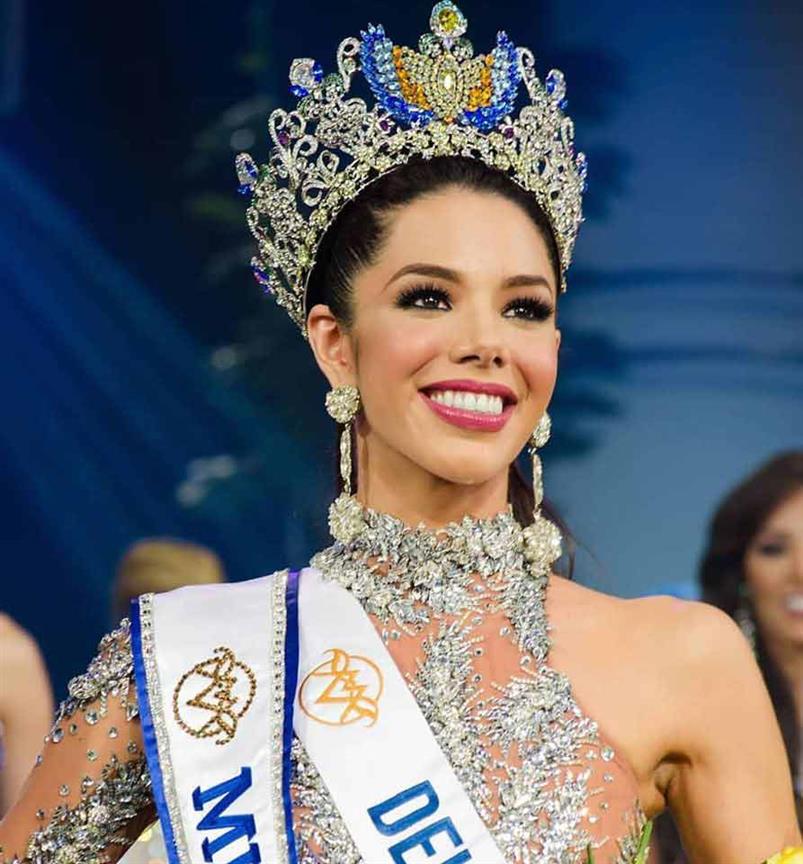 Venezuela indeed has the most beautiful ladies in the world. They have won the most number of miss Universe pageant.
Read Richest Women in the world
Venezuelans are generally happy with their lives. Though political exercises in the country can be foul and nasty, Venezuelans are known to be content with what they have and who they are. In a survey by an international poll body to rate the happiest people on earth.
Russia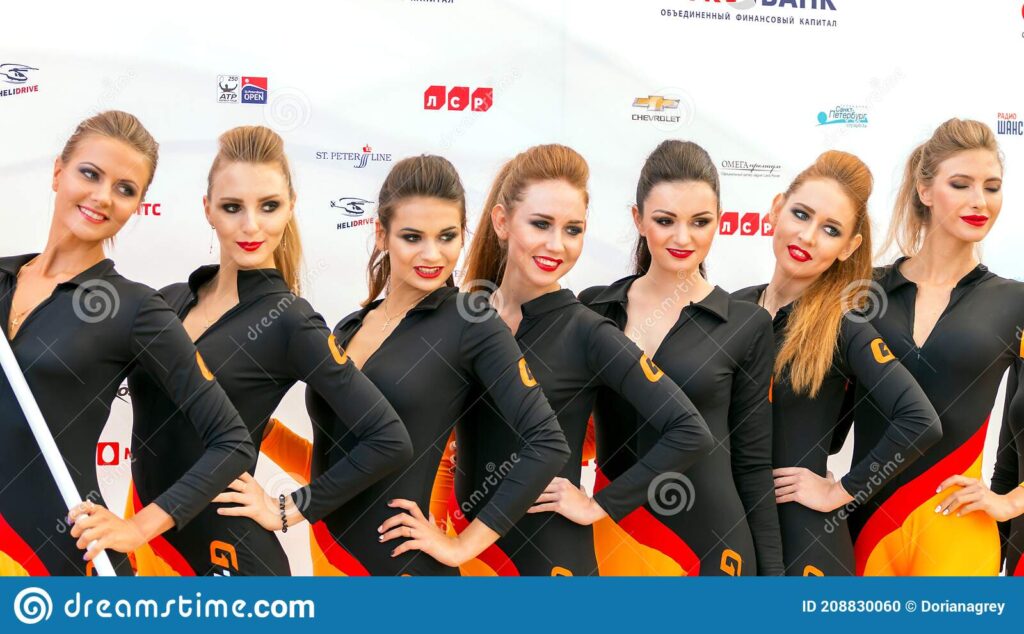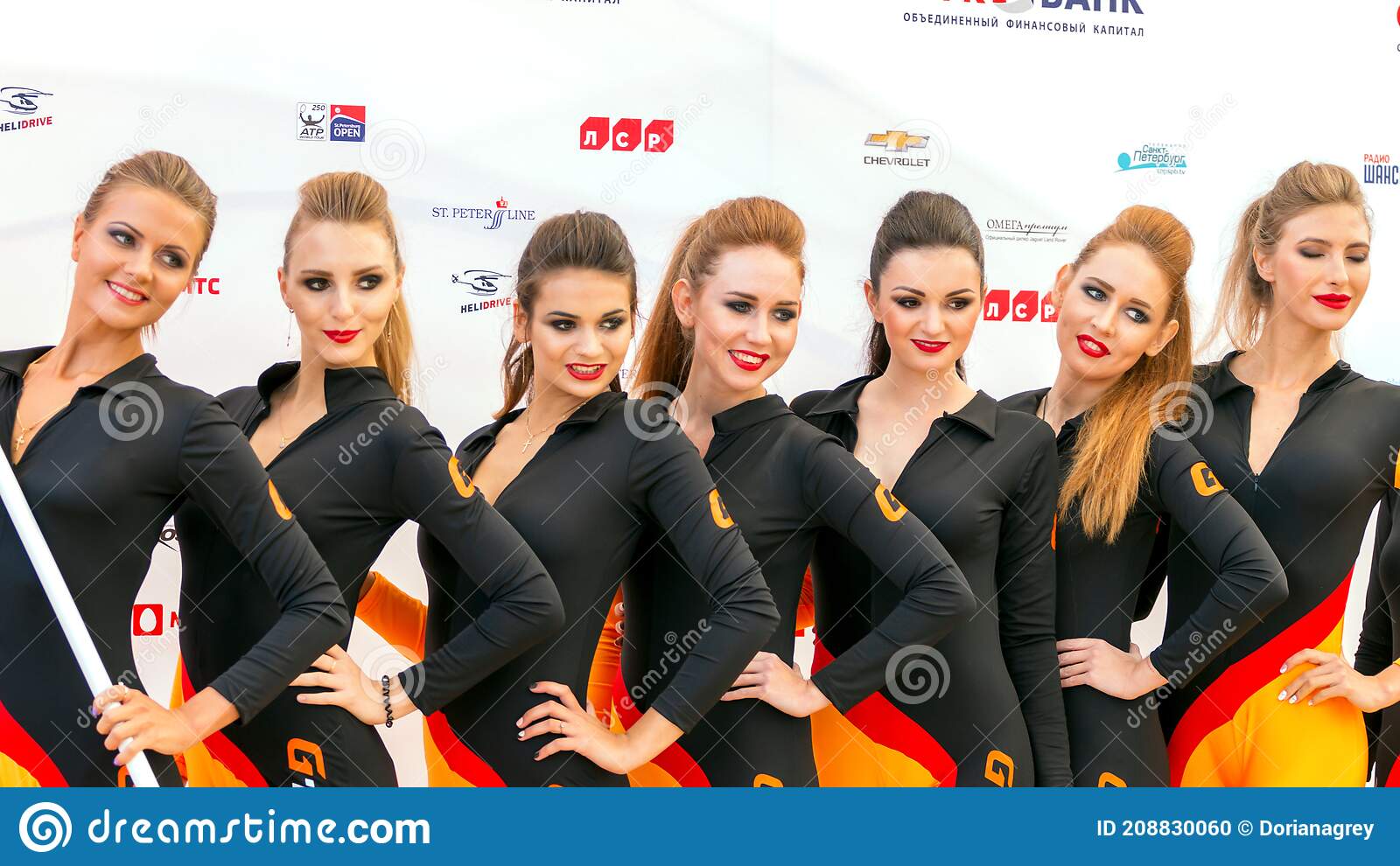 Those who visit Russia notice that Russian girls always look classy and elegant. They devote a lot of time to their beauty routines as well. Also, they are very intelligent and well-read. Russia is simply flooded with attractive women
Italy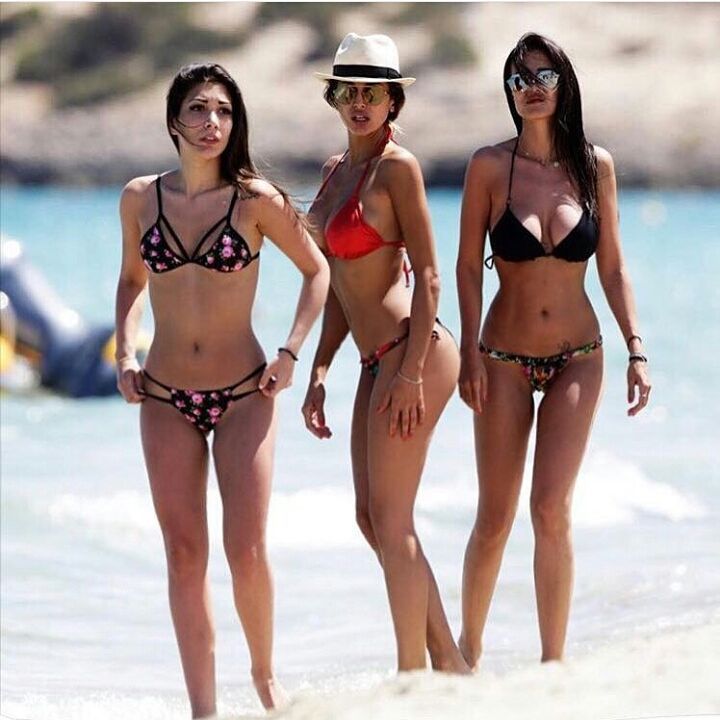 A sense of style and elegance make Italian women some of the most beautiful in the world. The European beauty of Italian women is represented by their tanned skin and brown hair. Combined with chic looks, they create distinct beauty that sets them apart them from the rest of the world. They usually wear classic clothes and care a lot about a good posture and the way they walk.
Columbia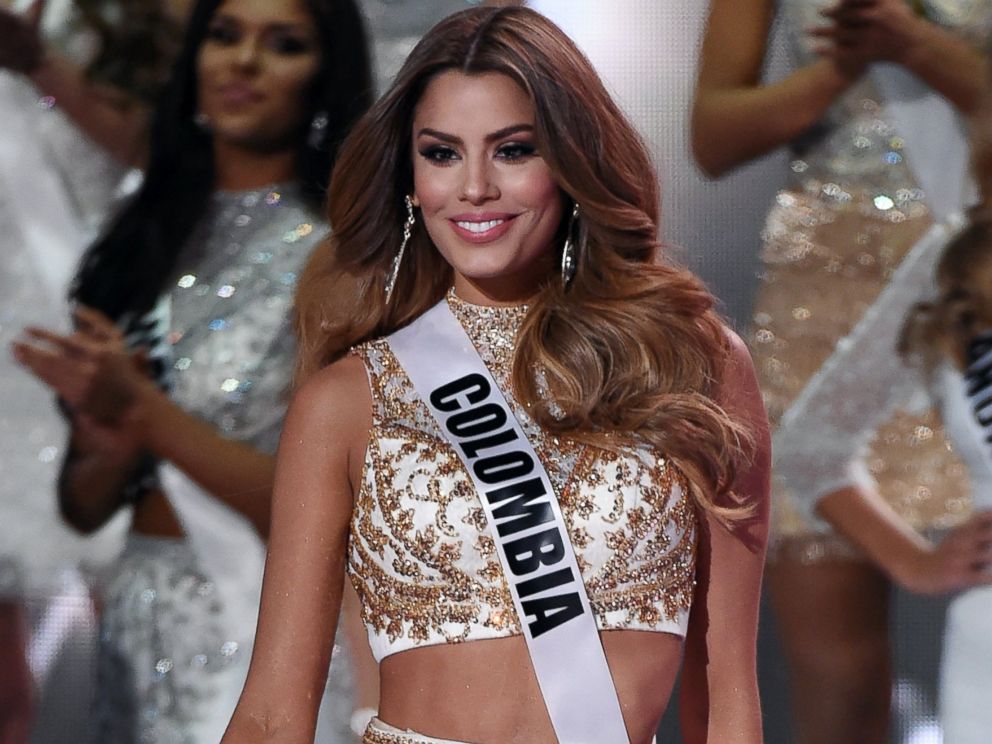 Colombia is one of the top countries with the most beautiful women. Colombian ladies usually win many world competitions. Their black eyes and dark hair make them stand out from the rest.
Read Richest Celebrities in the world
Netherlands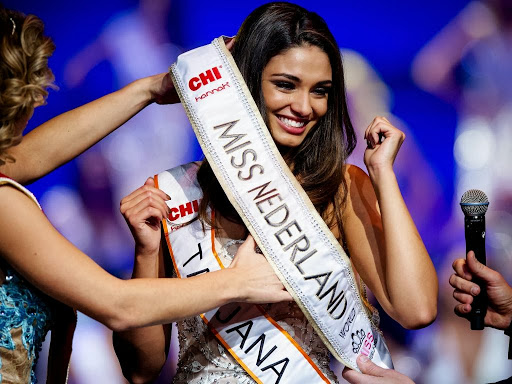 Taking the the number 20th spot of the countries with Most Beautiful Ladies in the world is Netherland. The Dutch country has some of the most gorgeous ladies you can find on the planet.
Dutch women possess very attractive physical and facial features. It has been scientifically proven that some facial features make women look more pretty, though again this might be based on the subjective beliefs of people. So, we are not going to discuss them now.
Austria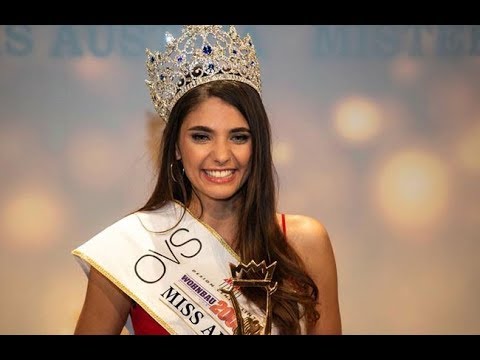 Austria is another country to watch out for if you are looking for beautiful ladies in the world.
Content on this website is protected by DMCA. reproducing any content on this site without explicit permission is strictly prohibited.