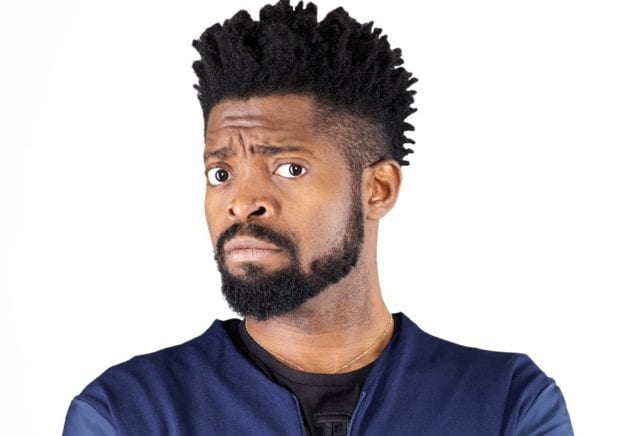 we bring to you the Best African Comedians
Best African Comedians: African comedy over the last decade has showed immense growth and gained popularity, producing some of the best comedians the world has ever seen. Comedians have creatively turned normal every day happenings into artistic expressions, thereby inspiring the continent and the world at large.
Here are the best African comedians
Trevor Noah
Trevor Noah is a South African comedian, writer, producer, political commentator, actor, and television host. He is the current host of The Daily Show, an American satirical news program on Comedy Central.
Born in Johannesburg, Noah began his career as a comedian, presenter, and actor in his native South Africa in 2002.
Bright Okpocha Aka Basket Mouth
Bright completed his primary and secondary school education in Apapa (Lagos, Nigeria) and then moved on to pursue a degree at the University of Benin where he studied sociology and anthropology with his brother Godwin
In 2005 and 2006 Basketmouth won the National Comedy Award and the awards for Best Stand-up Comedian of the Year.
Anne Kansiime
Kansiime Kubiryaba Anne popularly known as Anne Kansiime, is a Ugandan entertainer, comedian, and actress. She has been referred to as "Africa's Queen of Comedy" by some African media outlets
Eddie Kadi
Eddie Kadi (born 18 May 1983 in Kinshasa) is a British-Congolese comedian, presenter, actor and MC.
In 2006 Eddie Kadi won the BECA Award for Best Comedy Newcomer. He went on to stage a series of sold-out solo concerts – two of those during 2009 at the indigO2. In September 2010, he performed at London's O2 Arena where he sold out the 13,000 arena according to his numerous (2) appearances on Fighting Talk. He has also released a 4 disc DVD collection, and completed numerous radio, television and film projects.
Best African Comedians
Loyiso Gola
Loyiso Gola born 16 May 1983 is a South African stand-up comedian. He is the co-creator and anchor of the late-night satirical news television series Late Nite News with Loyiso Gola on e.tv and eNCA which was launched in 2010.
In 2012 he was named one of the Mail & Guardian 200 Young South Africans, in the Media & Film category. Men's Health describes Gola as having "divisive mass appeal" due to the openly critical nature of his humour, and being "a genuine thinker masquerading as a fool and the reluctant voice of a cynical generation".
Celeste Ntuli
Known as the Queen of Zulu comedy, Celeste Ntuli will always be remembered by south Africans for her outstanding performance in the 2009 SABC 1 competition "so you think you're funny". After getting exposure from that show, the former bookseller has since worked with big names in comedy like Loyiso Gola and Kagiso Lediga, making appearances in shows like the Emmy Award nominated Late Night News, The Bantu Hour and Laugh out Loud. Celeste also recently entertained South Africans when she appeared as part of the sequel to the all women comedy show "Bitches Be Back", which she performed with other comedians like Anele Mdoda, Tumi Morake, and Noko Moswete. Celeste, who also dabbles as an actress, remains one of the strongest and funniest comedians in South Africa with her topics ranging from issues like weight loss and singleness to gender and feminism.
READ the top 10 universities in Africa for 2020
Patrick Indring Aka Salvado
Natural, blunt and purely hilarious is Uganda's Patrick Indring, or as he is known on stage, Salvador. Salvado hails from "ombokolo", a couple of kilometers outside Uganda's capital, Kampala, a place he continually loves to make fun of in his sets.
A trained telecommunications professional, Salvado left his career after winning a comedy competition and now bears the title of "Uganda's funniest face". His attention to ridiculous details when narrating stories has brought him a huge fan base all across Africa, even attracting international media such as vogue, CNN among many others.
Godfrey
Godfrey C. Danchimah, Jr. born July 21, 196, professionally known as Godfrey, is an American comedian and actor who has appeared on BET, VH1, Comedy Central, and feature films, such as Soul Plane, Original Gangstas, Zoolander, and Johnson Family Vacation. He was also a spokesperson for 7 Up during the popular '7up yours' advertising campaign. He was also a cast member on the first season of The It Factor, a reality television show. Currently, he is a regular performer at the comedy club Comedy Cellar in New York City.
He is also known for doing the voices of Mr. Stubborn and Mr. Tall (Season 2) in The Mr. Men Show and hosting the FOX game show Bullseye. Godfrey also hosted his own radio show on SiriusXM until he parted ways with the show on July 1st, 2019.
Emmanuella
Emmanuella Samuel born July 22, 2010 commonly known as Emmanuella is a YouTube child Comedian on Mark Angel YouTube channel. In 2017, Mark Angel Comedy YouTube channel became the first ever Nigerian-owned YouTube channel to hit a million subscribers.