10 Amazing Things Ghana is Known For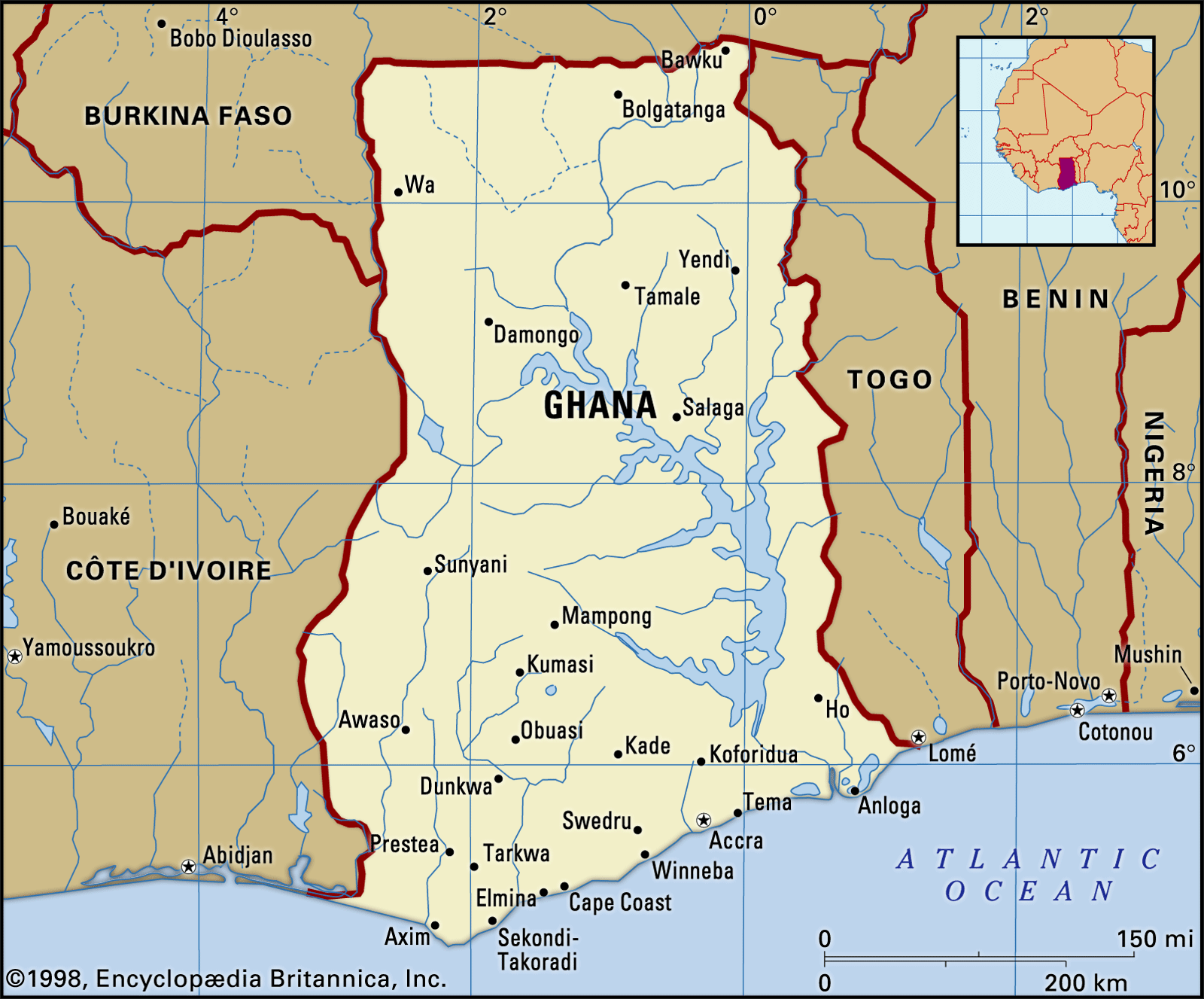 How much do you know about Ghana? It seems Ghana has offered the world many things – here are some of our favorite things Ghana is known for.
10 Amazing Things Ghana is Known For
10. Some of the best sports People
The CIES Football Observatory report for 2018 named Ghana as the number 2 in Africa and 6th in the world when it comes to transferring of footballers abroad.
Ghana has had players in all top leagues in the world.
9. Ghana is one of the most Peaceful Countries
Ghana has been ranked as the third most peaceful country in Africa and 43rd in the world as of 2020.
This is not surprising. In terms of religious tolerance, Ghana comes second to none. It is not uncommon to see Muslims in Christian homes during Christian festive seasons and vice-versa.
The sub-Saharan country has also had successful changes in government since the birth of constitutional rule in 1992.
Amazing Things Ghana is Known For
8. Some Renowned World Leaders
One cannot talk about the contributions made towards world peace and governance without mentioning some particular names from Ghana.
Kwame Nkrumah's immense contributions to Pan-Africanism can never be over stated.
Kofi Anan, the seventh Secretary-General of UN has had tremendous achievements in peace restoration to countries such as; Nigeria, Syria, Iraq among others.
Amazing Things Ghana is Known For
7. The tastiest food
Ghana is home to some of the tastiest meals in the world. One of such is the popular Jollof rice.
Jollof is eaten in most African countries including; Nigeria, Senegal, Mali among others. What differentiates Jollof from Ghana is its uniqueness.
6. Some Brilliant Sayings
If you're ever in need of some guidance in life, then just look to one of the many Ghanaian proverbs, there to give you advice on pretty much everything.
Ever want to identify a witch? Follow this wisdom – "The witch is going! The witch is going! but if you are not a witch you don't turn around to look."
How about "A healthy person who begs for food is an insult to a generous farmer."?
However our favourite has to be – "However high you lift the kid goat, you place it gently on the ground!"
5. The world's biggest man-made lake
Here's a fact for the geography geeks out there – Ghana is also home to Lake Volta, the largest artificial lake in the world. It spans over 320 miles and (get this) it can be seen from space. Impressive stuff.
Amazing Things Ghana is Known For
4. Azonto
The Azonto dance originated from Ghana and took the world by storm.
The dance is known to have brought a lot of people in diaspora together.
Read Ghana Flag Colours and Their Meaning
3. LOTS of chocolate
Yes, you have Ghana to thank for a lot of the chocolate you chow down! Did you know Ghana is the second largest producer of cocoa beans in the world after the Ivory Coast?
2. Some of the World Best Entertainers
Ghana has produced some of the best musicians in the world; Musicians such as Fuse ODG, Stormzy, Sarkodie, Shatta Wale, M. Anifest, Stonebwoy, Sonnie Badu among others are call Ghana thier homeland.
Amazing Things Ghana is Known For
1. Best Tourist Attractions
If you want the canopy walk way, oldest European castles in Africa, Some nice beaches, one of the oldest Mosques in Africa and many other beautiful attractions can be found in Ghana
Read Amazing Kwame Nkrumah Quotes
Dwayne Johnson Cars and Houses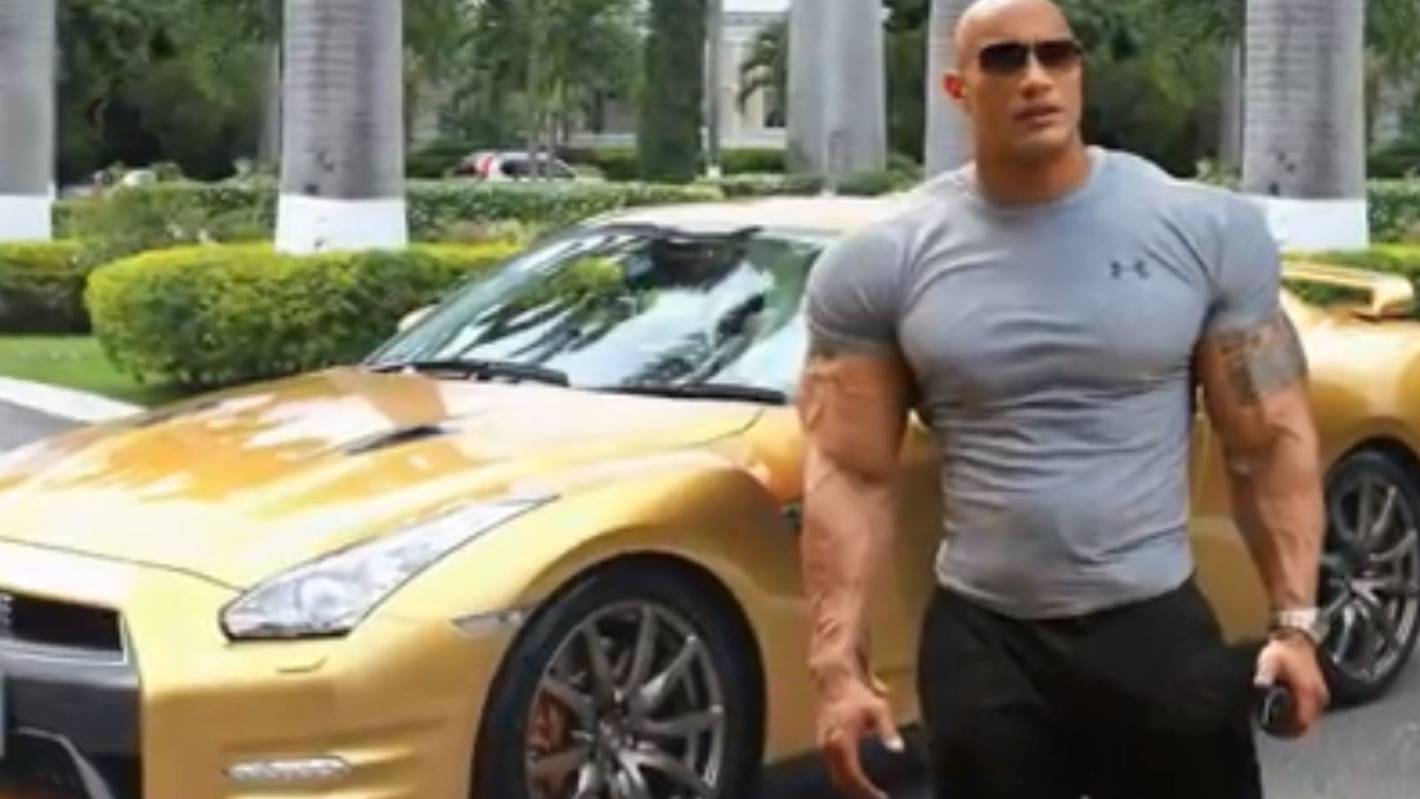 Dwayne Johnson cars and houses: Dwayne Johnson who is known popularly by his ring name, The Rock, is a former wrestler and currently one of the most successful Hollywood actors.
With over two decades of experience both in acting and wrestling, Dwayne Johnson has garnered a lot of plaudits and has established himself as a fan favorite both during his wrestling days and in his acting career.
Born on May 2, 1972, Dwayne Johnson, prior to becoming a professional wrestler was a former Canadian and American football player. 
Dwayne Johnson was on the wrestling ring for eight years before switching his career focus to acting. Since he began acting, Dwayne Johnson's movies have recorded a commercial success, grossing over $3.5 billion in North America alone, and $10.5 billion globally. 
Read
You wouldn't be wrong to co aider him one of the most successful and most prominent Hollywood actors in history. Dwayne Johnson also charges about $20 million per movie which explains why he is one of the richest and highest-paid Hollywood actors in the world. 
With so many awards to his name, both in wrestling and acting, Dwayne Johnson has used part of his millions to acquire some of the most expensive cars and houses to afford him the life of luxury worthy of someone of his status.
This article will be considering some of the expensive and luxury Dwayne Johnson cars. The Hollywood star also owns several houses. 
Dwayne Johnson Cars
Pagani Huayra-$2.6 million
One of the best of its kind, the Pagani Huayra is one of the fastest sports cars owned by Dwayne Johnson. It is also the most expensive ride in Dwayne Johnson cars collection. 
The Pagani Huayra is built with a Twin-Turbo 6.0L V12 engine type, capable of reaching a top speed of 236 mph with a 730hp power. These features explain why it is regarded as one of the most expensive cars in the world. 
It has the ability to accelerate from 0-60 mph in 2.2 seconds little owned than that it is also ranked one of the fastest sports cars in the world. 
Ferrari LaFerrari-$1,416,362
It is no longer a doubt that the famous wrestler and actor has a great taste for Superfast cars as he has also included the Ferrari LaFerrari in his car collection. 
A luxury car with a sleek design and very portable in size, the Ferrari model is built with a 6.3L V12 Hybrid engine along with a 7-speed automatic transmission. 
The luxury has the ability to produce a power output of 950hp and can accelerate from 0-60 mph in 2.5 seconds at a top speed of 217mph. 
Ford GT 2017-$450,000
The love Dwayne Johnson has for the Ford model is unmatched. Produced by Henry Ford, the Ford GT is built with a 3.5L twin-turbocharged V6 engine mates with a 7-speed automatic transmission along with a power output of 450hp.
The Ford GT is also similar to its counterpart, the Ford F50 which is designed with a Carbon Fibre body. 
Lamborghini Huracan-$261,274
The Lamborghini Huracan with a price tag of $261,274 is another expensive ride among Dwaynwe Johnson cars.
Being a fan of fast and furious rides, Dwayne Johnson sure cannot ignore the Lamborghini Huraycan and that's why he has acquired the luxury sports car to add to his collection. 
The Lamborghini Huracan is an exceptionally comfortable ride for a luxury car with an amazing sound from its 5.2L V10 engine capable of producing 572.6hp power output. 
Rolls Royce Wraith-$300,000
If you are a celebrity and do not have the Rolls Royce Wraith in your collection then there is something wrong. "The Rock", as he is often called, has made sure to include the luxury car for kings in his collection. 
The Rolls-Royce Wraith is a two-door Coupe ride built with a 6.6L V12 twin-turbocharged 8-speed transmission. 
The Rolls Royce Wraith is also another one of Dwayne Johnson cars, it has a price of $300,000
Plymouth Prowler-$43,000
The Plymouth Prowler car is powered by a 4-speed automatic transmission with a V6 engine which is capable of moving at a maximum speed of 115 mph. It can accelerate from 0-60 mph in 7.1 seconds. 
Chevy Chevelle 1971-$72,900
Dwayne Johnson also owns the luxury ride along with his fellow actor Vin Diesel. Built with a V6 engine capable of producing a power output of 155hp.
It is capable of moving at a top speed of 162 mph and accelerates from 0-60mph in 6.1 seconds.
Cadillac Escalade- $76,195
The luxury SUV is also among the collection of the Hollywood star Dwayne Johnson. It comes with a Cool-looking digital cockpit interface along with a large rear cargo space and with fascinating in-cabin storage. 
Ford F-150-$56,190
For someone like the rock, you can expect him to acquire the gigantic ride to suit his nature. Designed with a 2.7L twin-turbocharged V6 engine, The F50 is capable of producing a power of 325hp and is one of the cars he usually drives around with. 
Dwayne Johnson Houses
Dwayne Johnson reportedly owns a $27.8 million mansion situated in Beverly Park, Los Angeles' most exclusive neighborhood which also houses other famous Hollywood stars. 
He previously owned a $5 million mansion located at Hidden Hills in California which he later sold in 2012.
Thanks for reading about Dwayne Johnson cars and houses , leave your reply in the comments below.
Source: Glusea
Content on this website is protected by DMCA.  Dont waste your time copying because you would eventually remove it.