Yvonne Chaka Chaka Net Worth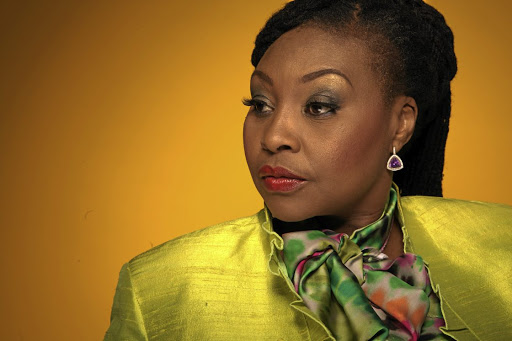 Yvonne Chaka Chaka Net Worth – Yvonne Chaka Chaka is an internationally recognized South African singer, songwriter, actress, entrepreneur, humanitarian, and teacher. Dubbed the "Princess of Africa" (a name she received after a 1990 tour), Chaka Chaka has been at the forefront of South African popular music for 27 years and has been popular in Nigeria, Zimbabwe, Kenya, Gabon, Sierra Leone, and Ivory Coast. Songs like "I'm Burning Up", "Thank You Mr. DJ", "I Cry For Freedom", "Motherland" and the ever-popular "Umqombothi" ("African Beer") ensured Chaka Chaka's stardom. The song "Umqombothi" was featured in the opening scene of the 2004 movie Hotel Rwanda.
As a young performer, Chaka Chaka was the first Black child to appear on South African television in 1981. Since then, she has shared the stage with persons such as Bono, Angélique Kidjo, Annie Lennox, Youssou N'Dour, the crossover group Appassionante, the classic rock band Queen and South Africans Johnny Clegg, Miriam Makeba, and Hugh Masekela, to name a few. She has performed for Queen Elizabeth II, US President Bill Clinton, South African President Thabo Mbeki, and a host of other world leaders.
Yvonne Chaka Chaka Net Worth
Yvonne Chaka Chaka has been in the music industry for a long time and has earned a lot for herself.
Chaka Chaka is a champion for the Global Fund to Fight AIDS, TB and malaria, the United Nations MDG Envoy for Africa, and the Goodwill Ambassador for the Roll Back Malaria Partnership.
She was chosen by Nelson Mandela as the first ambassador for his children's fund and has also established her own charity, the Princess of Africa Foundation, using the name first given to her in Uganda. The Princess of Africa Foundation is a partner of the ACTION global health advocacy partnership. In 2012, she was the first African woman to receive the World Economic Forum's Crystal Award.
Read Richest Musicians in South Africa
She teaches literacy part-time at the University of South Africa, sits on several boards of charitable organisations and NGOs, and serves on the board of the Johannesburg Tourism Company.
Biography
Chaka Chaka was born in Dobsonville in Soweto. Chaka Chaka had it tough growing up. Her father died when she was 11 and her mother, a domestic worker, brought up three daughters on her meagre 40-rand-a-month salary.
Chaka Chaka started singing at 19 in 1984 when Phil Hollis of Dephon Records discovered her in Johannesburg. Dubbed "the Princess of Africa", Chaka Chaka experienced a meteoric rise as a music star of infectious pop melodies and dance music during the height of apartheid. Her début album was called I'm in Love With a DJ. Songs like "I'm Burning Up", "I Cry for Freedom", "Sangoma", "Motherland" and the ever-popular "Umqombothi" immediately ensured Chaka Chaka's status as a star on South Africa's mbaqanga music scene.
Sangoma was released in 1987 on Mercury Records. Its track listing was Sangoma, Come a Little Bit Closer, Private Lover, Save Me, Stimela and I'm Gonna Stop Loving You. Releasing hit after hit, Chaka Chaka's subsequent award-winning albums include Burning Up, Sangoma, Who's the Boss, Motherland, Be Proud to be African, Thank You Mr. DJ, Back on My Feet, Rhythm of Life, Who's Got the Power, Bombani (Tiko Rahini), Power of Afrika, Yvonne and Friends and Kwenzenjani. Throughout her illustrious career Chaka Chaka has met people like Nelson Mandela (singing at his 85th birthday party), the Queen and Oprah Winfrey.
Content on this website is protected by DMCA. reproducing any content on this site without explicit permission is strictly prohibited.