Your 2022 Budget Calendar Creation Guide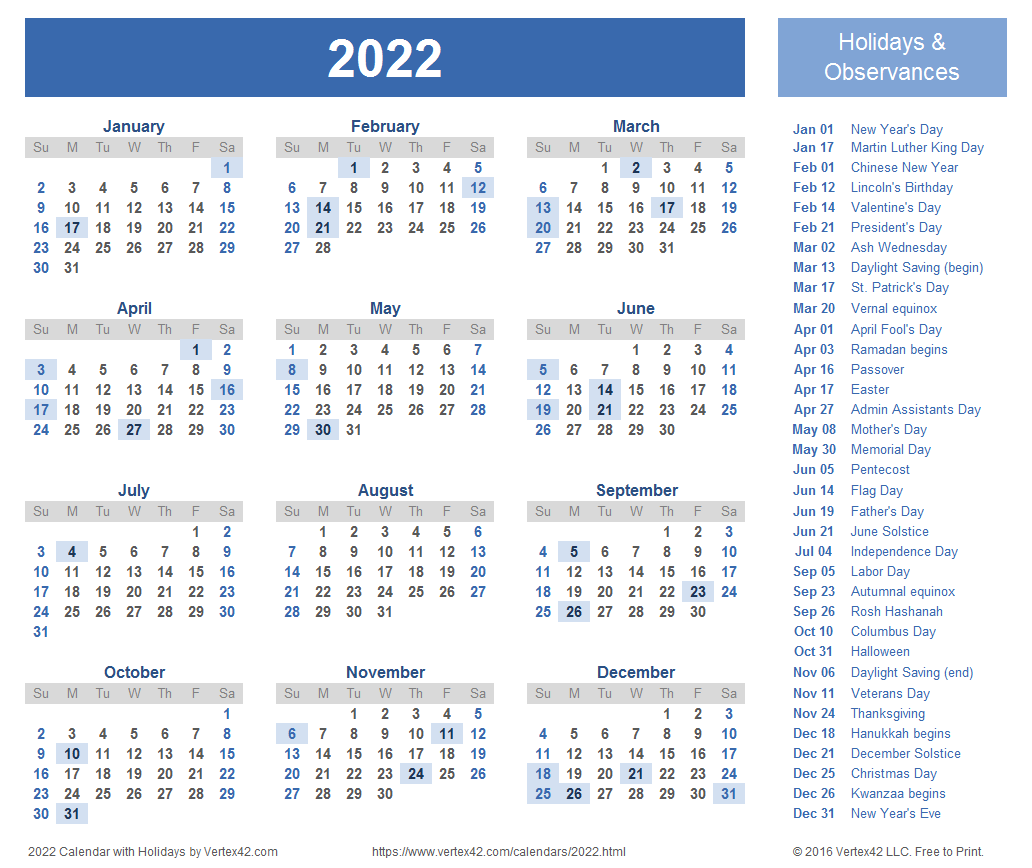 By 2022, the average household will owe more than $84,000 in debt, and if current trends continue, that figure will increase nearly 4% annually. Luckily, there are ways to ensure you're not one of those households, such as setting a reasonable budget for your finances. If you're unsure where to start, here are the critical pieces you should focus on when creating your budget for 2022.
What's a budget calendar?
A budget calendar takes your monthly budget and plots it on a calendar. Budget calendars are great ways to keep track of important dates for bills and ensure your expenses are always paid on time.
To create a budget calendar, you can use any type of calendar that works for you. Whether you feel better using a digital calendar that's on your phone and always accessible or prefer a paper calendar that makes it easy to tick off days, there are no set rules for how your budget calendar has to look.
To set up your calendar, simply make a list of recurring, one-off, and seasonal expenses and chart their payment dates on your 2022 calendar. Check it regularly by setting a timer or alarm on your phone and then create automatic payments for every expense to ensure it's paid off before the due date. 
The best budget priorities to make for 2022
Your outstanding debt
It might be a little late to get out of debt in 2021, but make it a goal not to add any more debt to your credit score in 2022. To do this, you'll need to create an actionable plan for how you'll change your spending habits and reduce your debt load now. Many people have had success using the debt snowball method to pay off their old credit card and loan debt. Whichever method you choose, commit to having 2022 be the last year you have a credit card or loan payment on your budget calendar.
Your regular expenses
When setting up your budget calendar, take some time to think about all the expenses you'll need to cover in 2022. Go through your past bank or credit card statements to look for costs you might've forgotten about, like one-off or yearly fees.
Emergency savings
If you don't already have an emergency savings account, 2022 is the year to start it. Emergency savings should be at least six months' worth of expenses and need to be difficult, but not impossible, to access. The goal is to have a safety net if something goes wrong, but never to use it for impulse spending or see it as extra money.
Retirement or other big goals
Your budget should also include a regular interval where money is put towards long-term savings goals like retirement, buying a home, starting a family, etc. You can set up weekly deposits that come out the day after your paycheck hits or once a month, whatever works best. Write down the day these come out on your calendar and ensure it stays a priority. The sooner you start intentionally working towards your goals, the more you'll benefit from compound interest and be able to achieve them faster.
The bottom line
It's never too early to start planning for the upcoming year's finances. Making a budget is a great way to ensure you stay on track throughout the year. It's also a great way to ensure you don't get into overspending, leading to debt. Use this guide as a way to create your 2022 budget calendar and to ensure you stay on track with your spending.
Source: Glusea
Free Roulette Games For Real Money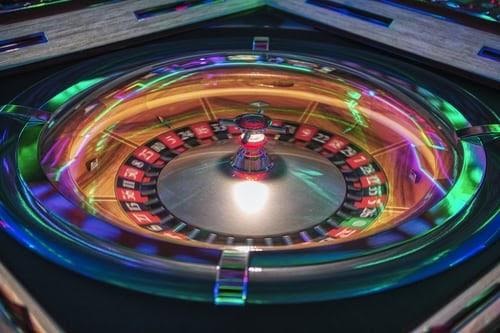 Free Roulette games are a popular and fun way to try your luck and win real money. They provide a lot of entertainment but also have the potential to make you some serious cash. Earning real money from an online casino can be a fun and rewarding experience. Some of the most popular free roulette games available online are from reputable casinos such as Harrah's and Bovada or some other new echeck casinos in Canada. The best strategy is to play at least three times a day on a variety of different sites for about an hour each session for maximum results.
Practice Your Skills Playing Online
Free Roulette is a game where you place a bet on a number and spin the wheel to see if the number you have selected will come up. If it does, you win money from the casino.
If one is looking for the best way to start playing online roulette games, here is a list of the top three strategies from our expert team.
1. Spin with $5 or less
2. Spin with $10 or less
3. Spin with $100 or more
Are you wondering how to play roulette games for free? Well, the answer is quite simple. You need only a computer or a mobile phone with Internet access and an active imagination.
We will talk about some strategies that you can use to win roulette and blackjack. If you are interested in playing roulette online, then we will discuss how to do it legally and securely as well as the best free casinos with no deposit required.
The most important thing about these games is that they are fun and addictive, which means that you should take your time playing them because it will not cost anything!
Playing free roulette games online can be a great way to practice your skills and have some fun. Here is one good thing about these games: you can learn from mistakes and win some money at the same time.
There are lots of strategies for players in the game. With these strategies, one can eliminate the chance of losing while playing roulette and increase their chances of winning one can use to give themselves an advantage over others.
One strategy is betting on different colours because they are more likely to hit than others. Another is playing the wheel with a multiplier between 1x-5x.
Some Strategies to Play Online
The best strategy is to try various strategies until you find one that works. To play successfully, you have to know some secrets of playing any game, whether it is roulette or even sport gambling. Here are some of the most successful strategies for playing free roulette.
Free roulette games are available online, where you can play for free. But this doesn't mean that you will win all the time. When playing free roulette, one should consider many factors: how much money do you have, what kind of game do you prefer, and how well do you know the game in order to win.
There are many opportunities to win a lot of money at the local casino, just by getting lucky. But, if you want to take your chances and play roulette online, a few tips will help you get your money back.
People often wonder how to play roulette online for real money. It's not as complicated as it might seem. In fact, there are strategies that will help you increase your chances of winning when playing roulette games on the Internet.
How to Play Free Roulette Games as a Business Strategy
Many casino players have a goal to turn their losses into profits. What if you are not a professional gambler? And still, want to try playing for real money online casinos? Easy, you can play free roulette games on the Internet and turn your losses into wins.
The best strategy for playing free roulette games would be to keep track of your winnings. If you consistently make a profit in the long run, then it is time to make an investment in a live casino game or start betting on your own odds.
Casino games have been around since ancient times, and they have changed significantly with technological advancements over the years. Casinos create a winning experience with innovative design and technology that attracts players from all across the globe.
While playing for real money in real money online casinos, people have a chance to win. But, in free roulette games, they only have to bet on the numbers that match their numbers.
Casinos are turning more familiar with the idea of free roulette games as an alternative to betting on casino games. This is because the player has a chance at winning and can increase their chances of winning by playing with friends and family members. But when your family members don't want to play, they can spend their time relaxing, reading the TV guide or doing whatever they like.
Winning in a casino requires luck, but it also requires skills such as studying odds and probabilities. The most crucial skills are to learn how to play before you gamble big amounts of money.
Create Your Own Strategy
The gambling industry has been around for ages. People have been betting on games like roulette and dice since time immemorial. There is a well-known saying that "The house always wins." This saying doesn't hold true in casinos, as it is not just about luck. The best thing to do when playing in a casino is to create your own strategy that helps you beat the odds and win money out of luck or skill rather than pure luck.
Playing free roulette games for real money can be a great way to gain experience in the field of gambling before trying your hand at betting on casino games or investing in the stock market, which requires a lot more money and effort.
In this article, we also consider how to use free roulette games as an opportunity for business because free roulette is a popular game that might be played by tons of people every day.
Playing free roulette games can be an effective strategy in the right circumstances. However, casinos will differ in their approach to these games. There are some strategies that can make you win at a casino, but others will not work.
It is important to have an idea of what kind of game suits your budget and entertainment needs so you can choose the best game for yourself.
Some Types of Roulette Games
The first type of game is a traditional game with a physical or online board and a set of rules that require players to play against one another.
The second type of game is an e-sport, which requires players to compete in a virtual arena. These games can be played either on your computer or with other people through the Internet.
The third type of game is a social game, which allows friends and family members to play against each other and achieve predetermined goals. These games may include both physical cards and digital versions such as mobile apps or websites.
Follow the strategies that suit you most to earn real money from the online casino while having fun.
Published by Glusea
Content on this website is protected by DMCA.  Dont waste your time copying because you would eventually remove it.