Youngest Richest Man in Malawi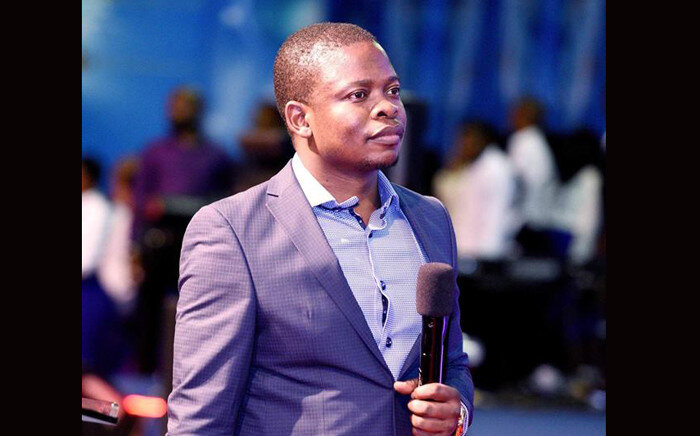 Who is the Youngest Richest Man in Malawi?
Youngest Richest Man in Malawi: Landlocked Malawi ranks among the world's least developed countries. The country's economic performance has historically been constrained by policy inconsistency, macroeconomic instability, poor infrastructure, rampant corruption, high population growth, and poor health and education outcomes that limit labor productivity.
The economy is predominately agricultural with about 80% of the population living in rural areas. Agriculture accounts for about one-third of GDP and 80% of export revenues. 
Despite the uneven opportunities many young people in the country are faced with, this particular people have risen through the ranks to achieve remarkable feet's for themselves. Read about the Youngest Richest Man in Malawi and the top list as well.
Youngest Richest Man in Malawi
Shepherd Bushiri
Shepherd Bushiri  also known as Major 1 or Prophet Shepherd Bushiri, is a Malawian Christian preacher, motivational speaker, author, and businessman. He was born 20 February 1983. Prophet Shepherd Bushiri is undoubtedly the richest young man in Malawi.
He founded and leads a Christian non-denominational charismatic evangelical church known as the Enlightened Christian Gathering based in South Africa.
 The church has headquarters in Pretoria, South Africa, with branches in other African countries and around the world. Tens of thousands of people are attracted to the church every day.
 He describes the church as a Prophetic Ministry based on the principle that "God cares and loves people and wants to speak directly to them".
Bushiri also runs a global investment company, Shepherd Bushiri Investments, based in Sandton, near Johannesburg, with interests in mining, real estate, an airline and other entrepreneurial enterprises.
 According to Bushiri, he ventured into business to support his family as he does not believe the church must support his family.
 In October 2020, Shephard and his wife Mary were arrested in South Africa on corruption charges. After skipping bail by fleeing the country, Bushiri was arrested in Malawi on November 18, 2020, but was soon afterwards released.
Early life
Bushiri grew up in Mzuzu, which is in the northern part of Malawi. His mother gave him the name Shepherd due to the complexities around his birth, acknowledging the Lord as her Shepherd. He travels around the world holding crusades and meetings focused on teaching, prophesy and healing.
In August 2018, he was invited as a guest of honour at South Africa's National Day of Inter-faith prayer held at the Emirates Airline Stadium in Johannesburg, during which he offered prayers of reconciliation and unity. The event was attended by South African leading clergy and South Africa's Vice President David Mabuza.
Career
Bushiri is now known as one of the wealthiest pastors in the world and one of the most affluent people in Africa.
He is mentored by multimillionaire businessman and leader of Good News Church in the UK, Prophet Uebert Angel.
 Bushiri is said to be the most celebrated and popular "spiritual son" of Prophet Angel. Angel has other spiritual sons including, but not limited to, Africa-based Romeo Marom, Bulgaria-based miracle worker Maksim Asenov, leader of Imperial City Church, Isaiah Brian Sovi and South Africa-based Apostle Miz Tancred.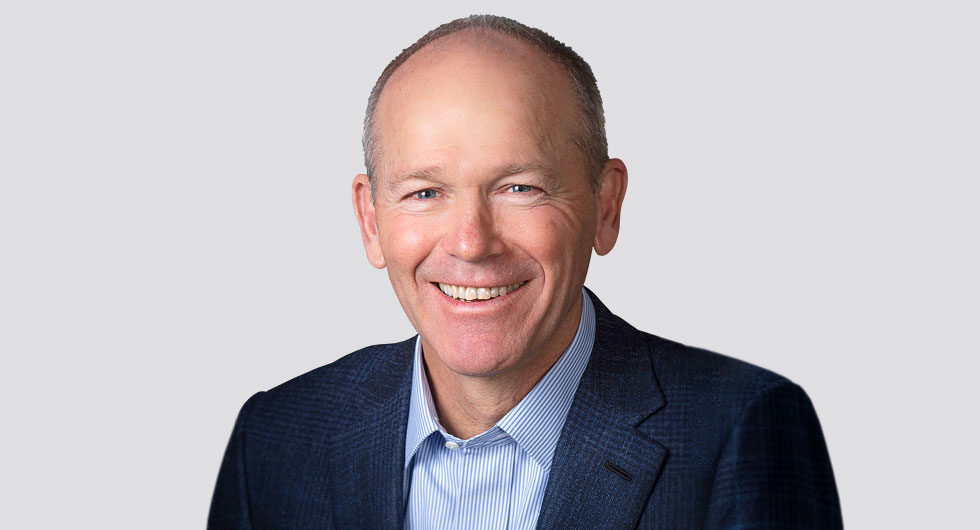 Dave Calhoun net worth: David L. Calhoun is an American businessman and president and CEO of The Boeing Company. He was appointed after the then CEO, Dennis Muilenburg, was fired amidst safety issues regarding the 737 MAX after two fatal crashes that claimed the lives of 346 passengers and crew on board. Read on to find more information about Dave Calhoun net worth in this article.
Early life
Calhoun was born on April 18, 1957 in Philadelphia, Pennsylvania. He grew up in Allentown, Pennsylvania, where he graduated from Parkland High School in 1975. In high school, Calhoun was one of three captains of the varsity basketball team and he played golf In 1979, he graduated from Virginia Tech with a degree in accounting.
Career
After Calhoun graduated from college, he gained employment at General Electric (GE). He decided to work for GE at that time, due to its close proximity to where he lived in Lehigh Valley.
 He worked at GE for 26 years, overseeing transportation, aircraft engines, reinsurance, lighting and other GE units, before ultimately being appointed as vice chairman of the company and a member of GE's Board of Directors in 2005.
Calhoun left GE to join privately held global information services firm VNU as CEO in 2006. Under his leadership the company rebranded itself as Nielsen Holdings, returned to the public markets in 2011, and was added to the S&P 500 Index in 2013.
 In 2014, Calhoun became executive chairman of Nielsen and also joined The Blackstone Group as a senior managing director and head of portfolio operations and a member of Blackstone's management committee. Blackstone had been one of six private equity firms that backed Nielsen's transformation. During his career, Calhoun was on the board of directors of Caterpillar, Gates Corporation, and Medtronic.
Boeing Career
Since 2009, Calhoun has served as a director at Boeing, and was named lead independent director in 2018. In October 2019, he was named chairman of Boeing in the wake of the Boeing 737 MAX groundings, and on December 23, 2019, he stepped down as chairman in preparation for becoming Boeing's CEO and president, effective January 13, 2020.
Read Andrew Mackenzie net worth
Dave Calhoun Net Worth
Dave Calhoun net worth is estimated at $ 30 million. In 2020, Calhoun earned $21.1 million in compensation. Calhoun owns over 5,000 units of Boeing Co stock worth over $4,499,450 and over the last 12 years he sold BA stock worth over $20,667,800.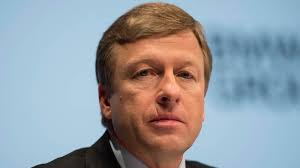 What is Oliver Zipse net worth: Oliver Zipse is a German manager who has been serving as Chairman of the Board of Management (CEO) of BMW. He has been the CEO since 2019. Read on to find Oliver Zipse net worth here.
Early life and education
graduated from high school in Bensheim in 1983. He studied computer science and mathematics at the University of Utah in Salt Lake City from 1983 to 1985 without obtaining a degree. In 1985 he switched to mechanical engineering at the Technische Universität Darmstadt and graduated in 1991 with a degree in mechanical engineering.
Read Andrew Mackenzie net worth
 In 1999 he also graduated from the Kellogg-WHU Executive MBA Program which is a joint MBA degree from Kellogg School of Management, the USA, and WHU – Otto Beisheim School of Management, Germany.
Career
Zipse has spent his entire professional life at BMW AG. He joined the company in 1991 as a trainee in development, technical planning and production. From 1992 to 1994, he worked as a project engineer in technology development. From 1994 to 2006, he held various leadership positions in development, production and production planning in Munich and South Africa.
 From 2007 to 2008 he was the plant manager at the Mini-plant Oxford. From 2009 to 2012, he was head of technical planning before becoming head of group planning and production strategy from 2012 to May 2015.
On May 13, 2015, he was appointed to the board of management of BMW AG, succeeding former chairman Harald Krüger; Zipse moved up to that position from a management role in product strategy and running the Mini assembly plant in England. His primary responsibility in that board role was for production.
One news report summarized his achievement as: "Under Zipse's watch, BMW's efficient production network, which he expanded in Hungary, China and the U.S., has helped the company deliver industry-leading profit margins despite its relatively small scale".
On July 18, 2019, Zipse was appointed chairman of the Board (CEO), effective 16 August 2019. He was described by Norbert Reithofer, chairman of the supervisory board, as "a decisive strategic and analytical leader".
Oliver Zipse Net Worth
According to mywage, Oliver takes a monthly salary of $290,000 and an annual salary of over $3 million as CEO. Zipse is an advocate of experimenting and pioneering new technologies within the BMW group
Charles Woodburn Net Worth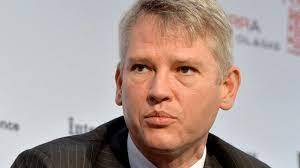 What is Charles Woodburn net worth?
Charles Woodburn is a British businessman who has been the CEO of BAE Systems since July 2017.
Woodburn earned a bachelor's degree in electrical sciences from St John's College at the University of Cambridge in 1992 and a PhD in engineering from Cambridge University, followed by an MBA from Erasmus University Rotterdam.
Keep reading to find Charles Woodburn net worth
Read Tim Cook net worth
Before working for BAE Systems, Woodburn was chief executive of Expro Group, which surveys and manages oil and gas wells around the world. He had also spent 15 years at Schlumberger, an oil services company, overseeing major projects in Thailand, Australia, and the US.
On joining BAE Systems he was to be paid a base salary of £750,000 a year and given more than £1.6m to buy him out of incentive schemes at Expro. It was reported in December 2016 that he was paid a total joining package worth £3 million.
Read Latest Updates here
Thanks for reading Charles Woodburn net worth
Content on this website is protected by DMCA. reproducing any content on this site without explicit permission is strictly prohibited.