You tv series, Cast, Where to Watch and Download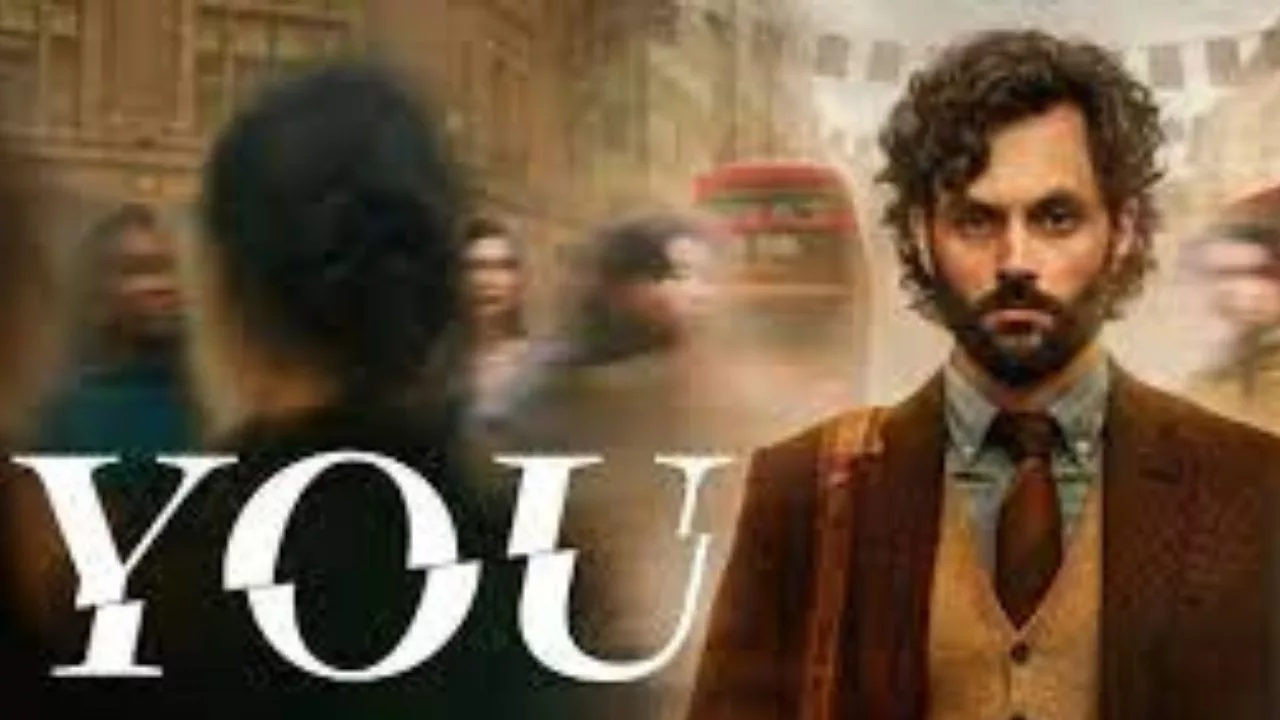 You tv series is an American psychological thriller television series based on the books by Caroline Kepnes, developed by Greg Berlanti and Sera Gamble, and produced by Berlanti Productions, Alloy Entertainment, and A+E Studios in association with Warner Horizon Television, now Warner Bros. Television.
you Tv series currently have four seasons
Cast and characters of You tv Series
Penn Badgley
 Penn Badgley played as  Joe Goldberg / Will Bettelheim / Jonathan Moore, a bookstore manager at Mooney's who stalks and dates Beck in the first season.
 In the second season, he goes by the name Will Bettelheim and works as a bookstore clerk at Anavrin, and stalks and dates Love. In season 3 he is going by Joe once more, married to Love Quinn with their child.
 In season four, Joe is in London and is masquerading as a university professor going by the name Jonathan Moore. Joe is portrayed as a teenager by Gianni Ciardiello in season one, and as a child by Aidan Wallace and Jack Fisher in seasons two and three, respectively.
Elizabeth Lail as Guinevere Beck (season 1; special guest season 2), a broke NYU graduate student and an aspiring writer who enters into a relationship with Joe
Luca Padovan as Paco (season 1), Joe's young neighbor who sees Joe as a source of support and a role model.
Zach Cherry as Ethan Russell (season 1), a bookstore clerk who works with Joe and dates Beck's friend Blythe
Shay Mitchell as Peach Salinger (season 1), a wealthy and influential socialite and Beck's best friend whom she met at Brown University and harbors a secret passion for her 
Victoria Pedretti as Love Quinn (seasons 2–3, special guest season 4), an aspiring chef and health guru in Los Angeles who gets involved with Joe and has dark secrets herself
Carmela Zumbado as Delilah Alves (season 2), Ellie's older sister, an investigative reporter who leases Joe's flat to him and they have a brief romantic encounter
Jenna Ortega as Ellie Alves (season 2), Delilah's fifteen-year-old sister who lives in the same block of apartments as Joe/Will
James Scully as Forty Quinn (season 2; special guest season 3), Love's beloved and troubled twin brother who relies on Love for support in most matters due to his addictions and mental health issues
Ambyr Childers as Candace Stone (season 2; recurring season 1), Joe's ex-girlfriend who follows him to Los Angeles seeking revenge
Saffron Burrows as Dottie Quinn (season 3; recurring season 2), Love and Forty's mother
Tati Gabrielle as Marienne Bellamy (season 3–present), a librarian and keen observer of the neighborhood's denizens. Beneath her practical exterior, Marienne is hiding personal struggles that set her back, as she tries to create a better life for herself and her daughter.
Shalita Grant as Sherry Conrad (season 3), a locally famous "momfluencer", admired by her social media followers for her well crafted persona, she often insults people through veiled insults and sees herself as superior to everyone in Madre Linda. She is very fake and only seeks things that support her personal interests.
Read Will Trent Tv Series
Travis Van Winkle as Cary Conrad (season 3), a wealthy, charismatic, and self-proclaimed founder who runs his own supplement company and is married to Sherry with whom they share twin girls
Dylan Arnold as Theo Engler (season 3), a troubled college student who has a strained relationship with his stepfather, Matthew Engler, and harbours a crush on Love
Charlotte Ritchie as Kate Galvin (season 4), a fearsomely intelligent art gallery director. Her partying boyfriend Malcolm will bring Joe into their lives.
Tilly Keeper as Lady Phoebe Borehall-Blaxworth (season 4)
Amy-Leigh Hickman as Nadia Farran (season 4)
Ed Speleers as Rhys Montrose (season 4)
Lukas Gage as Adam Pratt (season 4)
Premise of You tv series
The first season of you tv series follows the story of Joe Goldberg, a bookstore manager in New York, who upon meeting Guinevere Beck, an aspiring writer, becomes infatuated with her. He feeds his toxic obsession using social media and other technology to track her presence and watch her in her house and remove obstacles to their romance including her friends and ex-boyfriend.
In the second season, Joe Goldberg moves from New York to Los Angeles to escape his past and starts over with a new identity to avoid his ex-girlfriend Candace who seeks revenge for burying her alive prior to season 1. When he meets avid chef Love Quinn, Joe begins falling into his old patterns of obsession and violence.
As Joe attempts to forge a new love in the City of Angels, he strives to make his relationship with Love succeed at all costs to avoid the fate of his past romantic endeavors. Unbeknownst to him, Love has dark secrets herself.
In the third season, Joe and Love are married and raising their newborn son, Henry, in the Californian suburb of Madre Linda. As their relationship dynamic takes a new turn, Joe continues to repeat the cycle of obsession with a burgeoning interest in Natalie, the next door neighbor, and local librarian Marienne.
This time, Love ensures that her dream of having the perfect family will not be torn away so easily by Joe's compulsive actions.
Where was You tv series filmed
The first season of You tv series was filmed in New York City and filming concluded on December 19, 2017.
For the second season, the series relocated its production to California to take advantage of tax incentives provided by the California Film Commission under its "Program 2.0" initiative.
Filming for the second season took place on location in Los Angeles, California, from February 2019 to June 2019.
For the third season, the you tv series was awarded $7.2 million in tax credits by the state of California. Filming for the third season began on November 2, 2020, and was originally scheduled to conclude in April 2021.
On December 31, 2020, production of the third season was paused for two weeks due to the COVID-19 pandemic.
 Filming resumed in February 2021 and ended in April 2021.
Filming on the fourth season officially began on March 21, 2022, in London, and ended on August 27, 2022