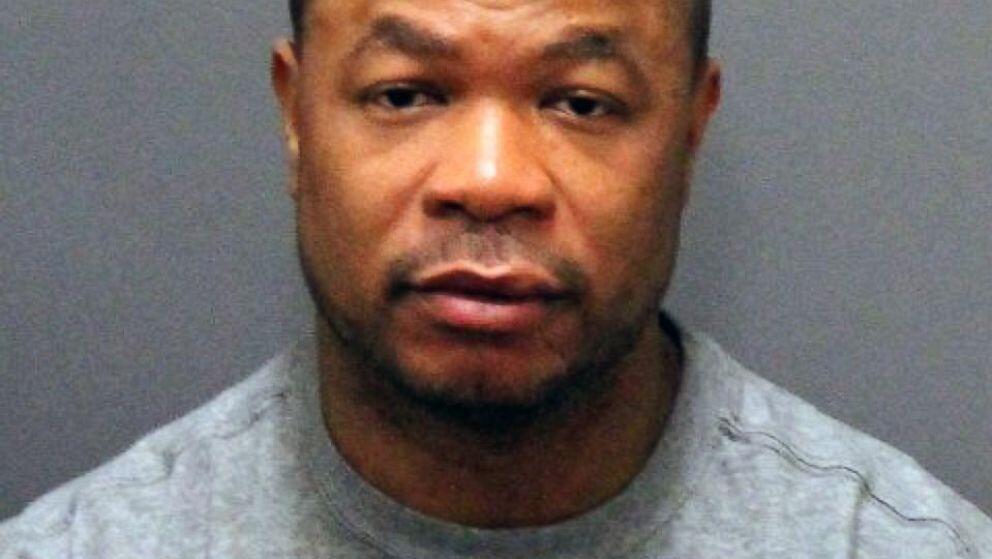 Glusea brings to you Xzibit net worth. He is an American rapper, actor, and broadcaster. Xzibit began his musical career after the release of his debut studio album At The Speed Of Life on October 15, 1996.
The album generated both critical and commercial success, peaking at number 74 on the Billboard 200. It also contained the single "Paparazzi", which peaked at number 83 on the Billboard Hot 100.
Read Top 25 Richest Musicians in the world
This success allowed Xzibit to secure a recording contract with Loud Records later that year.
Xzibit Net Worth
Xzibit net worth is estimated at $3 million. Xzibit released his second album 40 Dayz & 40 Nightz on August 25, 1998, which peaked at number 53 on the Billboard 200.
The album also contained the single "What U See Is What U Get", which peaked at #50 on the Billboard Hot 100.
The album's success also caught attention from West Coast rapper Dr. Dre who acted as the executive producer on Xzibit's third album Restless which was released on December 12, 2000.
Career Highlights
Xzibit began rapping in the Los Angeles hip-hop underground. In the 1990s he made guest appearances on albums for fellow rappers King Tee and Tha Alkaholics.
Since the release of his first solo album in 1996, Xzibit has been a leading force in keeping the hip-hop genre vibrant. The surly-tongued rapper became a hot commodity in 2004 after he began hosting an offbeat reality makeover show for MTV called 'Pimp My Ride'.
During the program, mechanics do more than simply makeover the rusted-out cars of deserving guests—the cars end up with eye-popping paint jobs, flashy chrome rims, and car vibrating sound systems.
Restless debuted at number 14 on the Billboard 200, and was later certified platinum in the United States. The album also contained the singles "Front 2 Back", "X", and "Get Your Walk On".
His follow-up album Man vs. Machine (2002) also enjoyed similar commercial success; it debuted at number 3 on the Billboard 200, and was certified gold, while Weapons of Mass Destruction (2004) also became certified gold.
After the release of Full Circle in 2006, Xzibit underwent a musical hiatus, not releasing any music until the release of his seventh studio album Napalm on October 9, 2012. Since 2013, he is part of the hip-hop supergroup Serial Killers.
Read Childish Gambino net worth
Xzibit has also gained fame as an actor and television host, notably for his role as Shyne Johnson in the television series Empire, and as the host for the reality television series Pimp My Ride.
He has also starred in the films Gridiron Gang (2006), The X-Files: I Want to Believe (2008), Bad Lieutenant: Port of Call New Orleans (2009) and Sun Dogs (2017).
Biography
Xzibit was born on September 18, 1974 in Detroit and was raised by his mother. Xzibit's father left the family early, leaving his mother to care for the family which included four siblings (an older sister and brother, as well as a younger brother and sister).
After her death in 1984 Xzibit moved in with his father who had remarried and relocated to Albuquerque.
Xzibit lived in Albuquerque until age 17 and began writing lyrics as a form of entertainment after suffering numerous bouts of minor incarceration.
Ultimately a falling out with his father forced Xzibit to relocate to Los Angeles, where he lived with his sister. Due to the city's strong presence within hip-hop, Xzibit decided to pursue a music career. He would also reconcile with his father in 1998.
Studio albums
At the Speed of Life (1996)
40 Dayz & 40 Nightz (1998)
Restless (2000)
Man vs. Machine (2002)
Weapons of Mass Destruction (2004)
Full Circle (2006)
Napalm (2012)
King Maker (TBA
Read Best Rappers in the world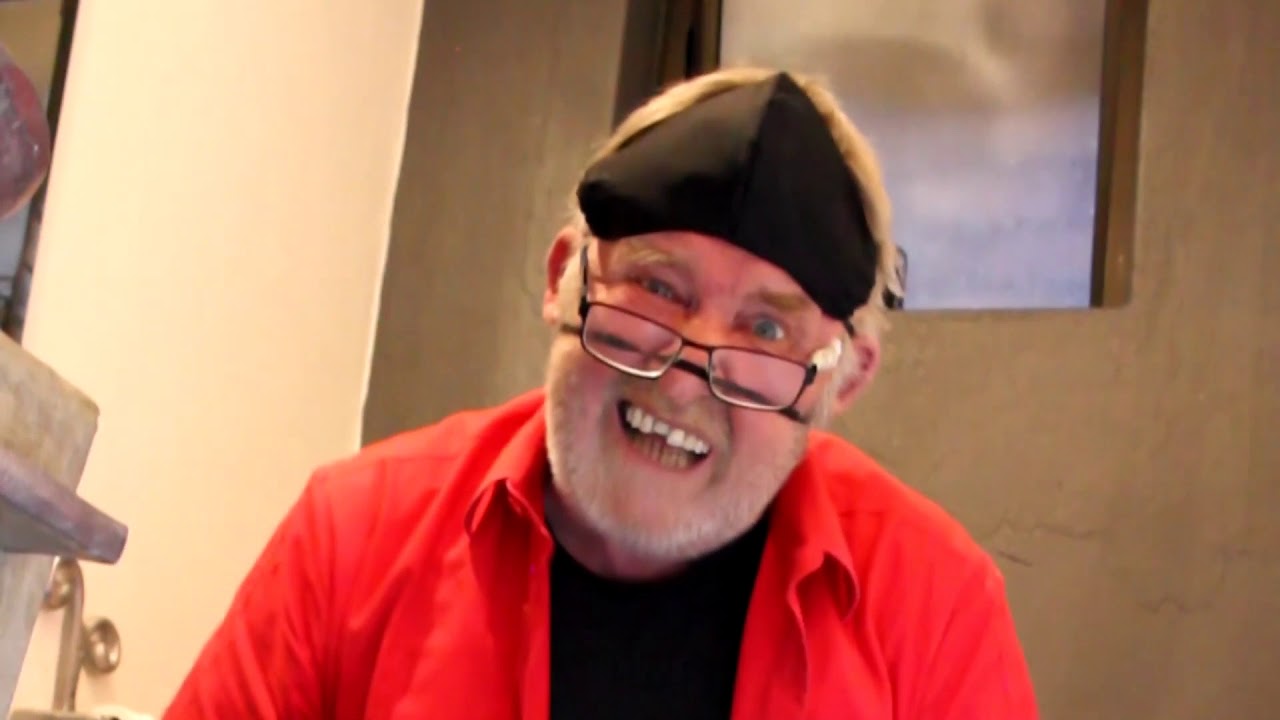 Glusea brings to you Leon Schuster net worth
Leon Ernest "Schuks" Schuster  is a South African filmmaker, comedian, actor, presenter and singer. Leon Schuster net worth is estimated at $3 million. Keep reading to find more information about him.
Biography
Schuster was drawn to the filmmaking process at an early age. As a child he and his brother would play practical jokes on his family and film these. He explained, in a 2010 interview about his early life in Bloemfontein, "I remember running down the isle of the Ritz Theatre, playing cowboys & crooks, which was all the rage at the time. I also remember loving Laurel and Hardy, Charlie Chaplin and the Three Stooges. I was always acting things out, and pulling pranks.
I used to fool my grandma into thinking I'd shot myself in the foot with my pellet gun… tomato sauce everywhere, me squealing like a wild pig. Pranking is just in my nature, but I'd never thought I'd become a movie star… no, I'm not a movie star, I'm just a local outjie that likes to entertain people.
Schuster went to Hoërskool Jim Fouché in Bloemfontein, and then studied for a BA degree at the University of the Orange Free State, where he played rugby for the first team. He returned to Jim Fouché as a teacher for two years.
Career
Schuster began working for the South African Broadcasting Corporation. During his time at the SABC, he created the Afrikaans radio series Vrypostige Mikrofoon with Fanus Rautenbach – which involved disguising his voice and playing phone pranks on unsuspecting victims.
On 19 June 2020, South African streaming service Showmax removed over six of Schuster's films, citing his content as being "racially insensitive", consideing he has used blackface in many of his films for "comedic effect". This came during the heightened Black Lives Matter protests. Schuster reacted, saying he was "shocked" and "can't believe that the content of his films does any harm". He said his work is "innocent" and just him "pranking people"
Leon Schuster Net Worth
Leon Schuster net worth is estimated at $3 million
Read Also Ian Roberts net worth
Jo-anne Reyneke Net Worth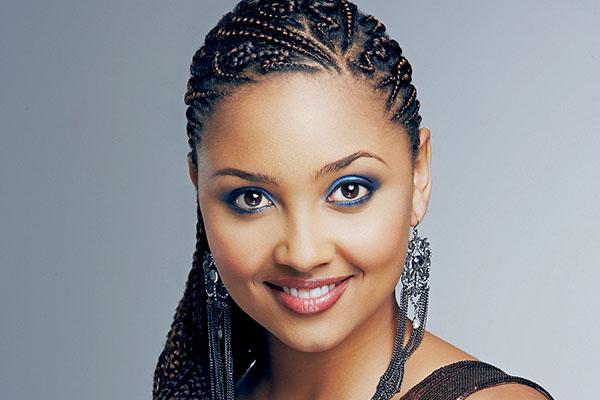 What is Jo-anne Reyneke net worth?
Jo-anne Reyneke is a is a South African actress best known for her television soap opera roles as Pearl on SABC 2's Muvhango and as Prudence Oliphant, an office manager for Redemption Records, on e.tv's Rhythm City.
Read Khabonina Qubeka net worth
I n this article, we will be bringing to you Jo-anne Reyneke net worth
Early life
Jo-anne Reyneke was born in Vereeniging, Gauteng to a black zulu mother and a white father.  She was raised with her brother in Pietermaritzburg, KwaZulu-Natal by her single mother.She has spoken about how she was teased growing up in the township because of her light in complexion skin and features due to her mixed-race heritage.
Read Also Jessica Nkosi net worth
She attended Russell High School where she became interested in drama and the performing arts.After matriculating she enrolled at Movietech Film and Television School in Durban where she studied performing and music.
Career
She began her career at The Playhouse Company, Durban when she was cast in the Duma Ndlovu play The Game, starring alongside Mary Twala, Lucia Mthiyane and Sindi Dlathu. As Duma Ndlovu was the creator of the play and the creator and executive producer of Muvhango, Jo-anne was offered a role on Muvhango, as Pearl a receptionist. It was her breakthrough role, gaining her recognition.
 In 2013, she left Muvhango, featuring in Intersexions, before appearing in Rhythm City later that year. She has gone on to appear in prominent roles in tv series' High roller, Isidingo and Scandal!. In 2019 she was appearing in BET's comedy show "Black Tax" with Jason Goliath and Mamodibe Ramodibe
Read Sandra Prinsloo net worth
Jo-anne Reyneke Net Worth
Jo-anne Reyneke net worth is estimated at R8 million.
In 2008, Jo-anne Reyneke married then Generations actor Thami Mngqolo, who took the role of 'Senzo Dlomo'. The couple had two children, Uvolwethu born 2013 and Lungelo born 2015. In 2018 after 10 years of marriage, Reyneke and Mnqolo divorced.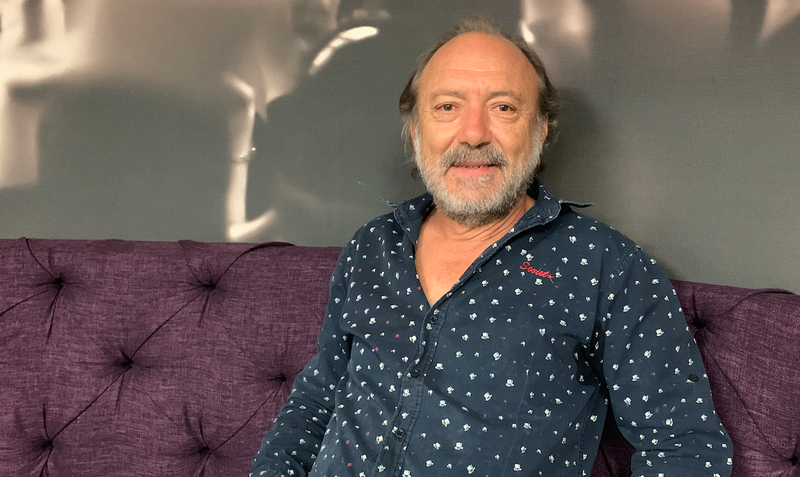 Glusea brings to you Frank Opperman net worth
Frank Opperman is a renowned South African actor and a musician. He has starred in several movies through out career. Frank was born on 8th June, 1960.
Keep reading to find more information about Frank Opperman net worgth and biography
Biography
After attending numerous schools across South Africa in Worcester, Benoni, Hermanus and Middelburg, and finally matriculated from Silverton High School in Pretoria in 1978.
He started studying law in 1979 at the University of Pretoria but soon lost interest and joined the South African Defence Force in 1980, where he played in an army marching band. Upon leaving the service, he dated a female drama student and became interested in acting as a career option.
He subsequently obtained a three-year national diploma in acting at the Pretoria Technicon and received the Pretoria Trust Award for best student.
The following two years he worked for PACT (Performing Arts Council Transvaal) and acted in productions such as Spring awakening and Caspar in my tuin.
He also acted alongside fellow South African actor Arnold Vosloo in a full-length feature film called Boetie gaan border toe, but gained popularity in an Afrikaans sitcom called Orkney Snork Nie, created by Willie Esterhuizen, playing the character named Ouboet van Tonder.
In the 1990s he starred in a South African television drama series The Big Time as Chris Karedes, a Cypriot emigrant. The series received numerous SABC Artes awards.
Read Top 10 Richest Actors in South Africa
In 2010 he played the title role in the SABC2 sitcom Die Uwe Pottie Potgieter. In 2014 he landed a starring role in the kykNET anthology drama series Pandjieswinkelstories.
In 2018, Frank participated in Dancing with the Stars South Africa alongside professional dancer Jeanné Swart.
Frank Opperman Net Worth
Frank Opperman net worth is reported at $84 million according to briefly.co.za. He became co-owner of a Jazz club called Bassline in Johannesburg. He also released a rock album called Serial Boyfriend.
Frank participated in various projects, amongst others Gauteng-Aleng, a sitcom where he worked once again alongside Willie Esterhuizen. He also appeared in Dryfsand, an Afrikaans television drama written by P.G. du Plessis.  After twelve years he returned to the theatre, starring in Die Uwe Pottie Potgieter, a one-man show written for him by Dana Snyman.