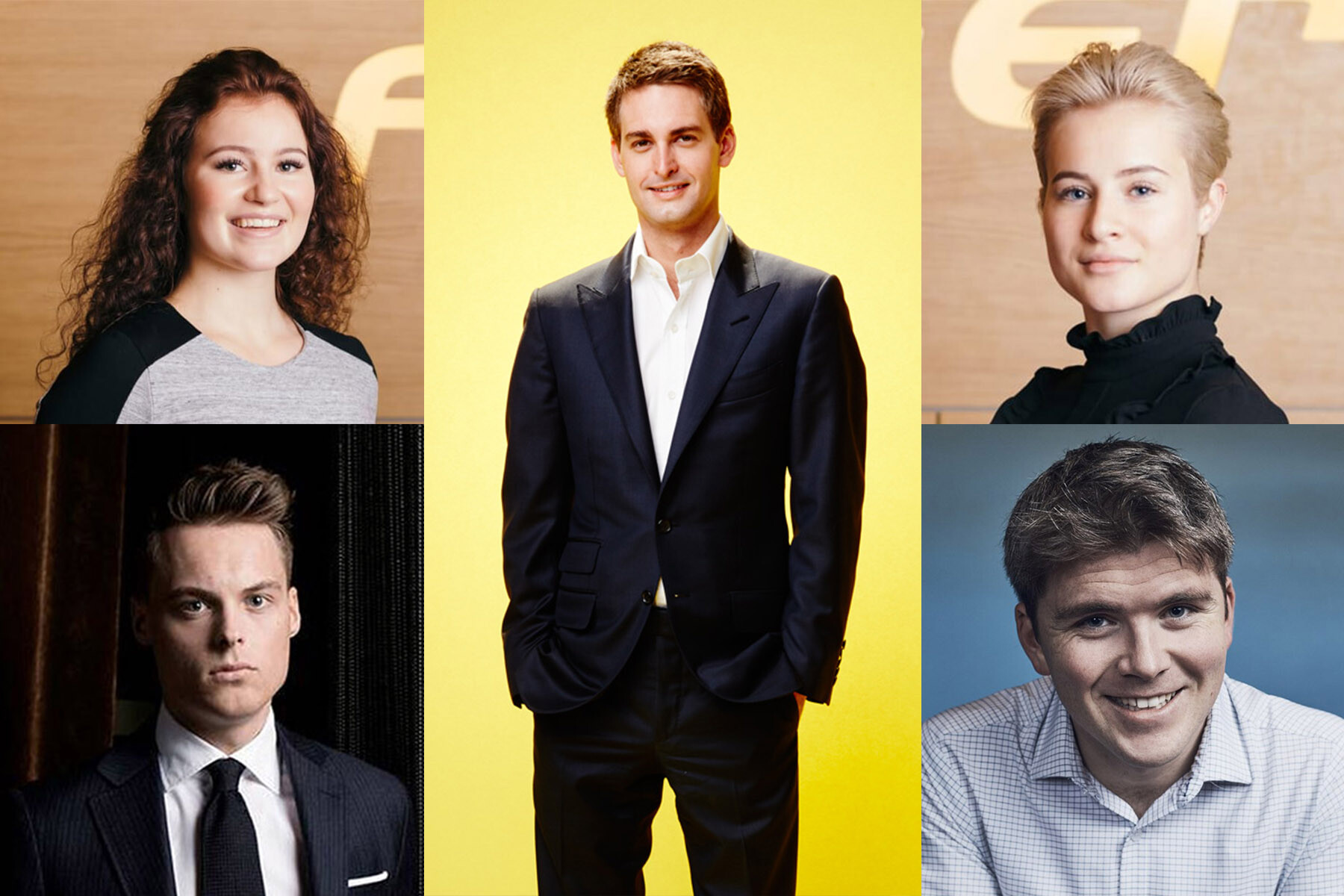 World New Billionaires
This year's newcomers range from entrepreneurs in online education to Russian mobile game makers to a South Korean skin care tycoon. Together, they are worth a combined $369 billion.
celebrating wealth creation during a pandemic may feel inappropriate, but some of the 178 newcomers to Forbes' newly released list of the World's Billionaires are providing services that millions of people are relying on amidst our shelter-in-place reality.  
The prime example: Eric Yuan, who dreamed up Zoom Video Communications and, due to California's lockdown requirements, is now running it from his home in the San Jose area. With so many people around the world stuck at home, work meetings, school classes, book groups, virtual happy hours and more are being held online via Zoom. In mid-March, Yuan offered Zoom's video services for free to K-12 schools affected by the coronavirus pandemic in Japan, Italy and the U.S. (He'd already done so for schools in China.) He told Forbes that he said to his team, "If you leverage this opportunity for money, I think that's a horrible culture." Shares of Zoom doubled in value from January 3 through March 18, the day Forbes calculated net worths; Yuan, who owns a 46% stake, is worth $5.5 billion.
Yuan and 177 other newcomers to the 2020 billionaires list are worth a combined $369 billion and hail from 20 countries and/or territories. For the sixth year running, China had the most new billionaires, with 80; together they are worth $123 billion. (Hong Kong is listed separately with 2). The U.S. came in a distant second, with 44 newcomers, though their combined net worth surpasses China's by about $27 billion. India added 12 new list members, worth $18.7 billion altogether.
Read Also Most Powerful Women in the world
Nineteen of the newcomers are women, including MacKenzie Bezos (net worth: $36 billion), who received one quarter of Jeff Bezos' 16% stake in Amazon in the couple's high-profile divorce last year. Also new: Julia Koch (net worth: $38.2 billion), who along with her children received a 42% stake in Koch industries after her husband David Koch died in August 2019. Qian Ying of pork producer Muyuan Foods has a $1.4 billion fortune. Radha Vembu's majority stake in Zoho, a software company founded by her brother, is worth $1.2 billion. Koch and Bezos are now the third- and fourth-richest women in the world and the first- and second-richest newcomers overall, respectively. While they inherited their fortunes, 81% of this year's new list members are self-made.
Following the outbreak of the novel coronavirus in China, Larry Xiangdong Chen's online tutoring program, GSX Techedu, surged in popularity. Shares nearly doubled from early January through March 18, landing Chen on the list with a $4.5 billion fortune. Indian billionaire Byju Raveendran's online education app, Byju's, which normally charges around $400 for 1,000 hours of tutoring and mock tests, is offering free instruction through April to help students who are stuck at home. With 42 million registered users, the company is valued at $8 billion; Raveendran is worth $1.8 billion.
Online and mobile game makers made a good showing. Dmitry and Igor Bukhman, brothers from Russia who founded online gaming company Playrix, which is behind app games like Homescapes and Fishdom, joined the list this year. Sea Limited, an online game producer founded by Forrest Li of Singapore, saw its share prices nearly triple between February last year and March 18, landing Li on the ranking. Jitse Groen is another notable newcomer. His Takeaway.com offers food deliveries in Europe and Israel, and has turned to a no-contact delivery method to prevent the spread of the virus and keep users fed. Groen founded the company in 2000 and took it public on the Euronext Amsterdam in 2016.
World New Billionaires
Those facial sheet masks you're using to catch up on skincare while you quarantine? They could be from South Korean beauty billionaire Kim Jung-woong's brand, JM Solution. Since he launched the company in 2017, JM Solution has sold more than a billion masks, bringing Kim Jung-woong's net worth to $1.1 billion. The other new cosmetics billionaire on the list, Sun Huaiqing, made his mark in China—and a $2.7 billion fortune—with his beauty company, Guangdong Marubi Biotechnology, which markets creams and other skincare products.
reated in 2016, White Claw is the latest ready-to-drink product from Anthony von Mandl's beverage company, Mark Anthony Brands, which also includes Mike's Hard Lemonade and Cayman Jack. Since its release, White Claw has become something of a summer icon, adding $834 million in revenue last year to von Mandle's multi-billion dollar beverage portfolio.  From January through March 22, sales of the drink rose 40%, according to the company. As the sole owner of Mark Anthony Brands, von Mandl is worth an estimated $3.3 billion.
Check out the list of 25 Richest People in the world