African Proverbs may vary in meaning from one language to another, but one thing common about them is that, they teach you a lot about life. Read our collection of Wise sayings among Africans to enrich your speech.
Wise African Proverbs About Life
The lizard that jumped from the high Iroko tree to the ground told it would praise itself if no one else did.
He who sees an old hag squatting should leave her alone, who knows how she breathes?
Anger against a brother is felt on the flesh, not in the bone.
No matter how beautiful and well-crafted a coffin might look, it will not make anyone wish for death.
When a mighty tree falls, the birds are scattered into the bush.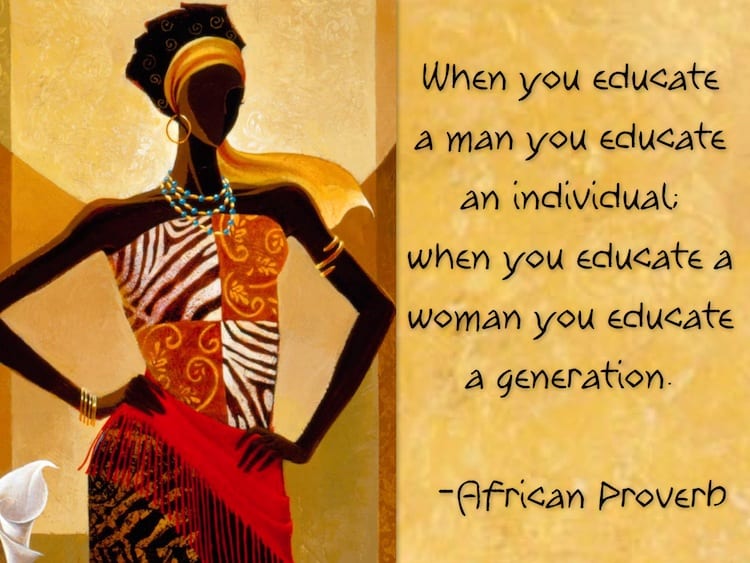 He who runs after good fortune runs away from peace.
He who thinks he is leading and has no one following him is only taking a walk.
Do not look where you fell, but where you slipped.
Read Kwame Nkrumah Quotes that will inspire you

Knowledge is like a garden: If it is not cultivated, it cannot be harvested
Between true friends even water drunk together is sweet enough.
If you don't stand for something, you will fall for something.
Read List of Awards won by Shatta wale so far
You must attend to your business with the vendor in the market, and not to the noise of the market.
A common snake, which a man sees all alone, may become a python in his eyes.
Look for a dark goat first in the daytime because you may not find it at night
What an elder saw while sitting, a youth could not see it standing
A lie travels round the world while truth is putting her boots on.
You will never plough a field if you only turn it over in your mind.
Read Great Quotes by Pastor Chris
Experience is a comb which nature gives us when we are bald. 
A father is a banker provided by nature.
Parents can tell but never teach, unless they practice what they preach.
Speaking without thinking is like shooting without taking aim.
There are many types of ships. There are wooden ships, plastic ships and metal ships. But the best and most important types of ships are friendships.
Words have no wings but they can fly a thousand miles.
Preparation and caution are always wise, but ultimately God is in control of my safety, security, and strength. As a face battles, may I balance preparation and trust??#Wisdom #Proverbs #preparedness pic.twitter.com/QzxfHWtjUC

— Chrisann M Dawson (@ChrisannDawson) April 21, 2020