Wise African Proverbs to Fill you With Wisdom
African Proverbs may vary in meaning from one language to another, but one thing common about them is that, they teach you a lot about life. Read our collection of Wise sayings among Africans to enrich your speech.
Wise African Proverbs About Life
The lizard that jumped from the high Iroko tree to the ground told it would praise itself if no one else did.
He who sees an old hag squatting should leave her alone, who knows how she breathes?
Anger against a brother is felt on the flesh, not in the bone.
No matter how beautiful and well-crafted a coffin might look, it will not make anyone wish for death.
When a mighty tree falls, the birds are scattered into the bush.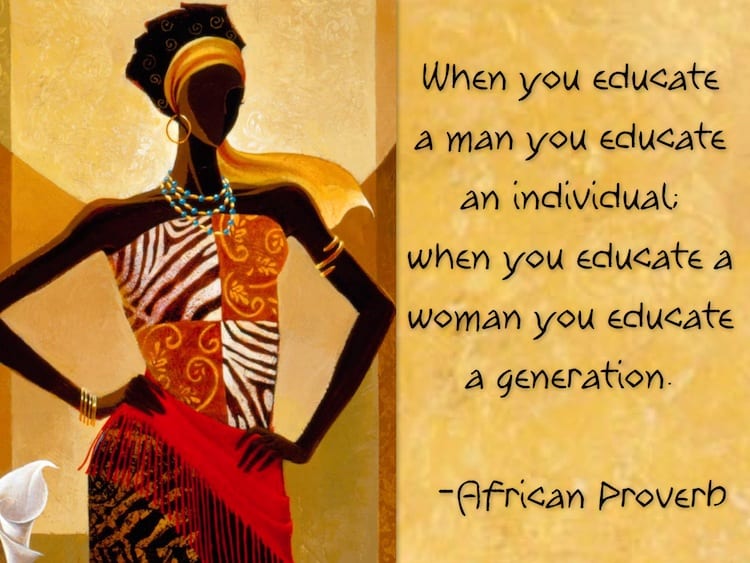 He who runs after good fortune runs away from peace.
He who thinks he is leading and has no one following him is only taking a walk.
Do not look where you fell, but where you slipped.
Read Kwame Nkrumah Quotes that will inspire you

Knowledge is like a garden: If it is not cultivated, it cannot be harvested
Between true friends even water drunk together is sweet enough.
If you don't stand for something, you will fall for something.
Read List of Awards won by Shatta wale so far
You must attend to your business with the vendor in the market, and not to the noise of the market.
A common snake, which a man sees all alone, may become a python in his eyes.
Look for a dark goat first in the daytime because you may not find it at night
What an elder saw while sitting, a youth could not see it standing
A lie travels round the world while truth is putting her boots on.
You will never plough a field if you only turn it over in your mind.
Read Great Quotes by Pastor Chris
Experience is a comb which nature gives us when we are bald. 
A father is a banker provided by nature.
Parents can tell but never teach, unless they practice what they preach.
Speaking without thinking is like shooting without taking aim.
There are many types of ships. There are wooden ships, plastic ships and metal ships. But the best and most important types of ships are friendships.
Words have no wings but they can fly a thousand miles.
Preparation and caution are always wise, but ultimately God is in control of my safety, security, and strength. As a face battles, may I balance preparation and trust🤔😉#Wisdom #Proverbs #preparedness pic.twitter.com/QzxfHWtjUC

— Chrisann M Dawson (@ChrisannDawson) April 21, 2020
How to Improve the Mental Health of your Child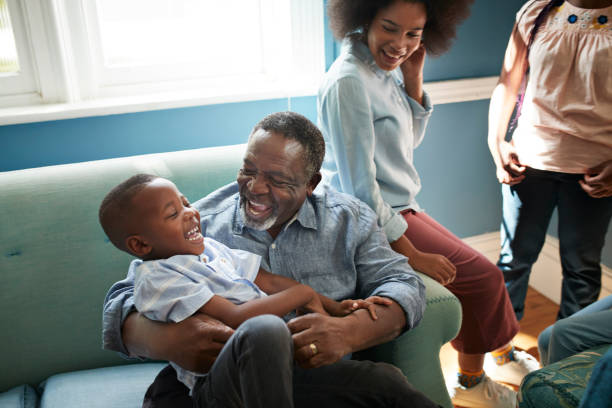 Most parents give more attention to the physical well being of their children by giving them nutritious food, sending them for immunizations regularly, helping them with their school assignment among others, but they often neglect the mental health aspect of their responsibilities. The mental well being of a growing child is just as important and necessary as the physical well being and therefore deserves just as much attention as the physical. If you are a parent seeking how you can improve the mental health of your child, the rest of the article will show you how. Keep reading to find out.
Take good Care of your mental health.
Research shows that homes where parents have problems with their mental health, their children are at a higher risk of developing mental health problems as well. As a parent, you need to be a model for your children, while growing up, children watch what their parents do and imitate. Develop good habits towards sleep, stress management, decision making so as to provide an enabling environment for your children to follow. Seek professional care when you notice changes in your sleep pattern, eating habits and decision making.
Give opportunity for Independence
While children depend on their parents for certain needs such as; food, clothing, safety and security, they sometimes need to be given the opportunity to do certain things for themselves. Always encourage your children to carry out certain task by themselves. Children should be allowed to wash their own clothes, dishes, and other minor tasks. This helps increase a sense of responsibility and confidence in the children. Do not be overly protective of your children
Play Together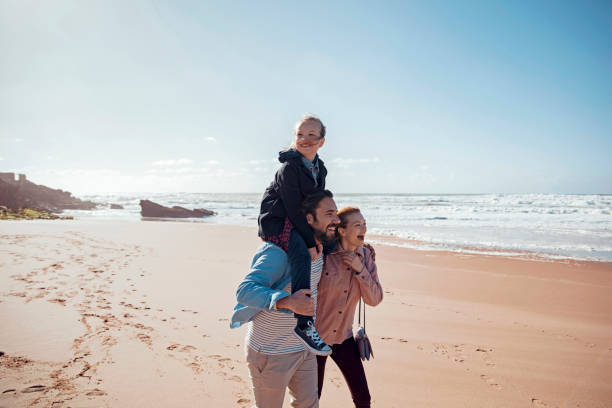 For a child to be healthy both physically and mentally, the child needs o play. Take time to play with your children. There are several exercise you can play with your children including; planks, squats, jogging can help improve the physical well being of the child. Sand tray therapy is a well known exercise than can improve the mental well being of both children and adults. It is also used by counselors   when dealing with issues of trauma or abuse.  It improves the creative ability of both children and adults.
Read Elements of a Marketing Plan for a Small Business
Build a Parent Child Relationship
As a parent, the best gift you can give to your family is by spending time with them. Make out time for your children. Assist them with their home works; take them out occasionally for dinner, games, gardens etc. Also allow your children to make friends with other members of the family and neighbors. Social cohesion plays a key role in improving the mental well being of children.
In conclusion, Always protect your children, show them you love and care for them and watch out for warning sign of mental illness or disorders as early detection is a key to good prognosis.
Impact of Smart Phones on Our Health and Quality of Life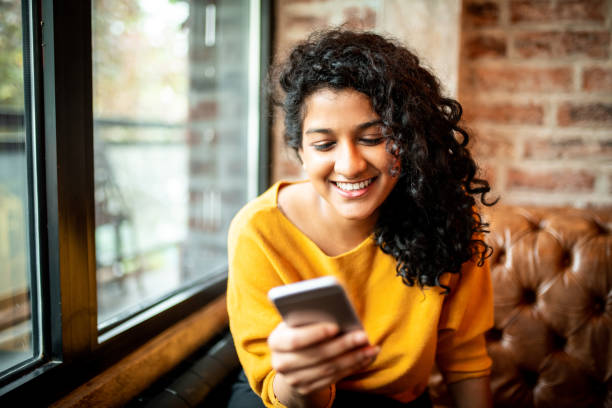 The health care sector has seen significant improvements since the arrival of smart phone technology. The benefits are evident both to health care and non health care personnel. It is said that people with smart phones are more likely to track and seek health care easily and regularly than those with non smart cell phones. If you are seeking to know how smart phone technology can be of importance to your health, the rest of the article will tell you more. Keep reading to find out.
Increased Accessibility to health care givers
Health care delivery apps and online health care companies have provided a lot of options from people to access health care at the comfort of their home or office. People also have access to online counseling, and other forms of care which otherwise would not be available in their geographical locations. Through text therapy, one can seek help by using a messaging interface. This is particularly helpful for people who have difficulty discussing their problems to professionals in person.
Continuous Monitoring of Vital Organs in the body
Smart phone apps make it possible to monitor the performance of vital organs in the body. There are several apps that monitor the heart rate, blood pressure, blood sugar level, etc. This helps in early detection of any abnormality so as to seek professional care.
Increased Access to Health information
Smart phone Technology has made it possible for people to accesshealth information from all around the world through emails, news alert, social media and many more. Increased access to information leads to improved health behaviors. Health policies are also easily communicated to people.
Usage of smart phones has also made the collection of health information by public health authorities much easier than before.
Accuracy in Diagnosis and Efficient treatment
It is now easier for a health care professional to communicate to his colleagues in different parts of the world when making diagnosis. Mobile technology has also brought about the usage of apps in taking information from patients thereby helping in better diagnosis.  Several researches conducted shows patients are more satisfied in health care institutions that use eHealth than those that do not.
10 Wonderful Tips for Peace of Mind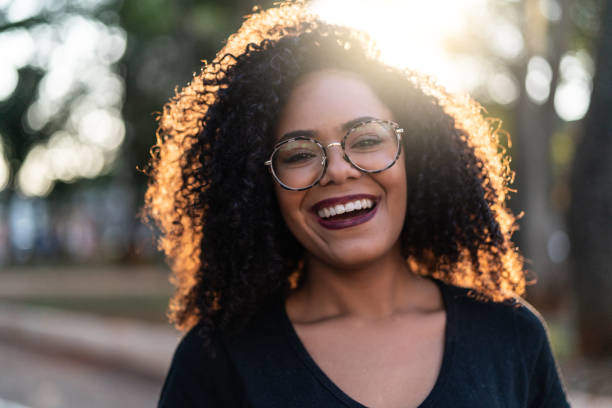 Peace of mind is something every individual yern for. We all go through certain times when our lives are filled with frustrations, anxiety and distress. While we might not have the power to stop some of those occurrences from happening, we can change the perspective of how to deal with such situations. The mind is the door way to all thoughts, therefore by controlling what thoughts we allow and what thought we barred from our mind, we can have control over the issues around us.
Living a healthy happy life is the uppermost goal everyone should aim for, Keep reading to find out how you can achieve that.
What is Peace of Mind?
According to Dictionary.com, "peace of mind is a mental state of tranquility, a freedom from worry and anxiety".
How can one attain inner peace of Mind?
Practice Mind Monitoring
Choose to consciously allow only positive thoughts into your mind. Ask yourself questions on thoughts on your mind. This article on https://www.betterhelp.com/advice/therapy/does-self-therapy-work/ can help achieve that.
Practice Meditation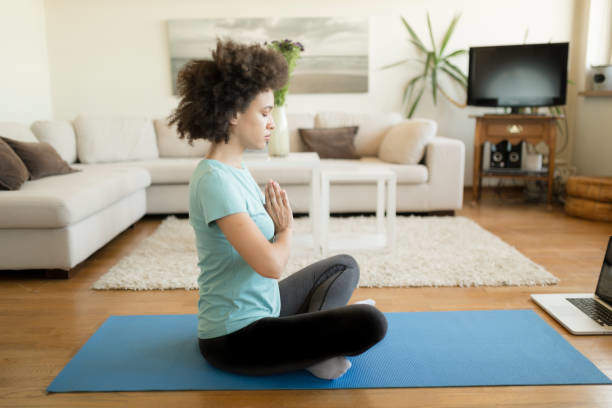 Mindful Meditation helps you to stay focused and aware of yourself thus prevent distracting thoughts from flooding your mind. The more you give attention to focused meditation, you allow only positive thought into your mind and by so doing, you achieve some inner peace and sense of happiness.
Take a look at some benefits of Meditation
Practice Stress Management
Stress is known to fuel anxiety and worries in our lives. Managing stress of all kind helps us to attain inner peace and happiness. Some management tips includes; having enough quality sleep, eating well nourished foods, making time for relaxation and having positive social connections. Studies also say, practicing deep breathing exercise helps in relieving stress.
Stay Away from Negative situations.
Allowing all forms of negativity including; negative people, thoughts, news, etc causes distractions and rob you of a peaceful state of mind. Do not give much attention to negative news on TV or newspapers since you can't do anything about it.
Focus on the Moment
People who dwell on past memories have less time to plan for the future and no time to enjoy the present. The past is history which you cannot change; the future is yet to come, the present moment is an opportunity you can make use of. Relish the moment and learn to enjoy the gift of every single day.
Enjoy Nature
Spending some time admiring the beauty of nature is believed to be a major relaxing tool for the mind. Take some time out for fishing, watching birds in the air, going for a walk, walking in the gardens are great tips for bringing inner peace to your life.
Love Unconditionally
One way of living your life without regrets is to expect nothing from anyone. Unmet expectations can bring frustrations, disappointments and distress which affect your state of mind.
Always Plan your Life
Setting goals for your life gives a sense of responsibility, and keeps you moving in the right path. Accomplishing our set goals brings sense of fulfillment and happiness to our lives.
Learn to Forgive and Forget
Holding grudges weighs you done and prevents you from focusing your mind on positive things in life. Make provision for mistakes from the people around you, not everyone will behave the same way as you. Learn to forgive and let go of wrongs committed against you.
Positive Affirmations
The is a correlation between what you say and your thoughts. If you say good things about yourself, your mind will always dwell on positive things. Believe in yourself. Get some inspiring words and keep repeating them to yourself.
Content on this website is protected by DMCA. reproducing any content on this site without explicit permission is strictly prohibited.