Wise African Proverbs to Fill you With Wisdom
African Proverbs may vary in meaning from one language to another, but one thing common about them is that, they teach you a lot about life. Read our collection of Wise sayings among Africans to enrich your speech.
Wise African Proverbs About Life
The lizard that jumped from the high Iroko tree to the ground told it would praise itself if no one else did.
He who sees an old hag squatting should leave her alone, who knows how she breathes?
Anger against a brother is felt on the flesh, not in the bone.
No matter how beautiful and well-crafted a coffin might look, it will not make anyone wish for death.
When a mighty tree falls, the birds are scattered into the bush.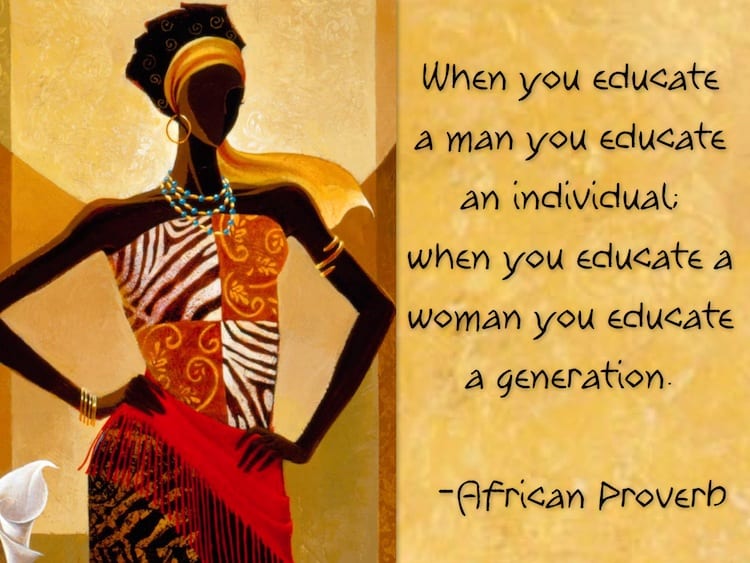 He who runs after good fortune runs away from peace.
He who thinks he is leading and has no one following him is only taking a walk.
Do not look where you fell, but where you slipped.
Read Kwame Nkrumah Quotes that will inspire you

Knowledge is like a garden: If it is not cultivated, it cannot be harvested
Between true friends even water drunk together is sweet enough.
If you don't stand for something, you will fall for something.
Read List of Awards won by Shatta wale so far
You must attend to your business with the vendor in the market, and not to the noise of the market.
A common snake, which a man sees all alone, may become a python in his eyes.
Look for a dark goat first in the daytime because you may not find it at night
What an elder saw while sitting, a youth could not see it standing
A lie travels round the world while truth is putting her boots on.
You will never plough a field if you only turn it over in your mind.
Read Great Quotes by Pastor Chris
Experience is a comb which nature gives us when we are bald. 
A father is a banker provided by nature.
Parents can tell but never teach, unless they practice what they preach.
Speaking without thinking is like shooting without taking aim.
There are many types of ships. There are wooden ships, plastic ships and metal ships. But the best and most important types of ships are friendships.
Words have no wings but they can fly a thousand miles.
Preparation and caution are always wise, but ultimately God is in control of my safety, security, and strength. As a face battles, may I balance preparation and trust🤔😉#Wisdom #Proverbs #preparedness pic.twitter.com/QzxfHWtjUC

— Chrisann M Dawson (@ChrisannDawson) April 21, 2020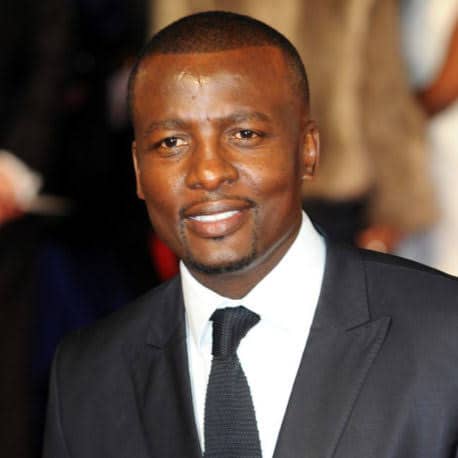 Glusea brings to you Tony Kgoroge net worth
Tony Kgoroge is a South African actor. He is best known for his performance as Jason Tshabalala in Invictus. He also stars as Zimele "Ngcolosi" Bhengu on e.tv's soap, Imbewu: The Seed. Keep read to find Tony Kgoroge net worth.
Read John Kani net worth
Tony was born on 21st April, 1974 in Bloemfontein, South Africa
He is married to actor Sthandiwe Kgoroge and they have children. When faced with debt recovery in 2018 he asked that people ignore his and his wife's Instagram pages. They were only "ordinary people". He was facing loss of earnings because he was not being paid for repeat fees by some broadcasters.
Tony Kgoroge Net Worth
Tony Kgoroge net worth is estimated at $11 million
Lisa Fugard Net Worth and Biography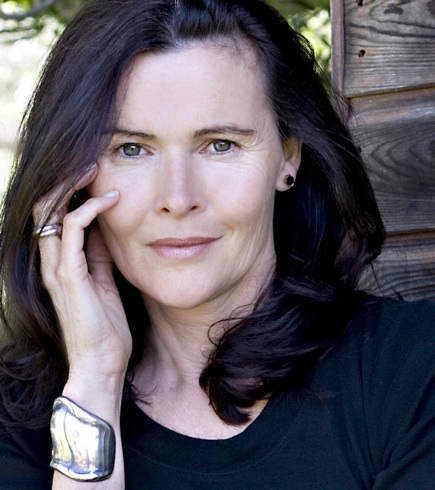 Glusea brings to you Lisa Fugard net worth and biography
Lisa Fugard is a South African writer and actor. She was born in Port Elizabeth, South Africa, the only child of playwright Athol Fugard and novelist Sheila Meiring Fugard.
Biography
She moved to New York City in 1980 to pursue an acting career, and has garnered numerous stage and film roles, including Isabel Dyson in the original production of her father's My Children! My Africa! She, her husband, and son (born 2004), have lived in the desert of Southern California since early 2002, in Borrego Springs and Encinitas, on the coast north of San Diego, not far from where her parents now live.
Read Vinette Ebrahim net worth and biography
Since 1992, she has written many short stories for literary magazines, and articles for The New York Times travel section. In January 2006, she wrote the novel Skinner's Drift, about turmoil on a South African farm in 1997.
Lisa Fugard Net Worth
Lisa Fugard net worth is still under review.
Her first novel, Skinner's Drift, a powerful story of family secrets set in the harshly beautiful landscape of rural South Africa, was named a notable book of 2006 by the New York Times. Skinner's Drift was also a finalist for the Los Angeles Times' Art Seidenbaum Award for First Fiction and the runner-up for the 2007 Dayton Literary Peace Prize.
With her colleague,Windy Lynn Harris, she teaches the popular series of Writers Boot Camp courses. She lives in Southern California and is currently at work on her second novel.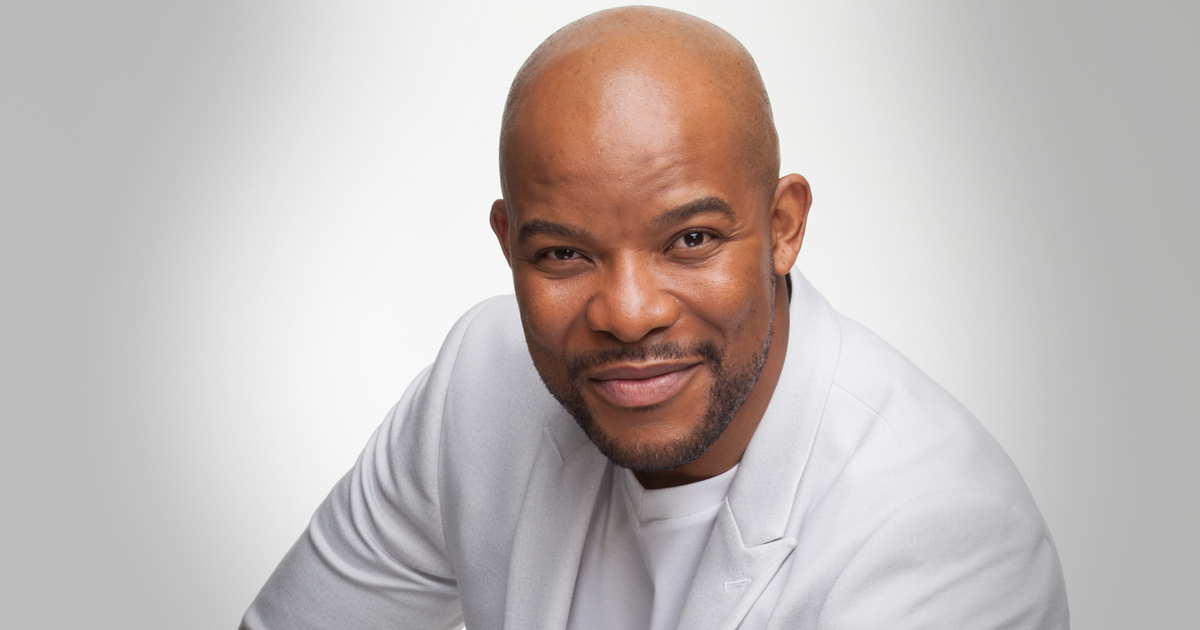 Glusea brings to you Hlomla Dandala net worth
Hlomla Dandala is a South African veteran actor, presenter and producer. He is best known for his roles as Derek Nyathi in Isidingo (1998–2001), title character Jacob Makhubu in Jacob's Cross (since 2007), and host of the reality dating show All You Need Is Love from 2002 to 2003. 
Keep reading as we bring to you Hlomla Dandala net worth and biography.
Hlomla Dandala Biogrpahy
Dandala was born on 22nd September, 1974 in Eastern Cape, South Africa. He attended Secret Heart College and furthered at Wits University both in Johannesburg South Africa.
Read Charlize Theron Net Worth
Hlomla began acting in 1995 and has since starred in several movies.
He is best known for his roles as Derek Nyathi in Isidingo (1998–2001), title character Jacob Makhubu in Jacob's Cross (since 2007), and host of the reality dating show All You Need Is Love from 2002 to 2003. He starred in the drama series Rockville as Gomorrah, the main antagonist of the third season, and e.tv's prime time soap opera, Scandal! as Kingsley Siseko Langa from 2016 until 2019.
Read Top 10 Richest Celebrities in South Africa
As of 2018, Dandala stars in The River across Sindi Dlathu (who plays Lindiwe) as her husband, Commissioner Zweli Dikana. Dandala is the son of Mvume Dandala and has a sister Gqibelo. He speaks five languages: Afrikaans, English, Xhosa, Sesotho, and Zulu.
The veteran actor has been married two times with both ending in divorce. He is currently married to his new wife Brenda Dandala. He has four (4) children.
Hlomla Dandala Net Worth
Hlomla Dandala net worth is estimated at $300000. Among the movies he has starred includes;
Fools (1997)
Red Dust (2004)
Lord Of War (2005)
Coup! (made for TV, 2006)
Sniper Reloaded (2011)
Winnie (2011) – Oliver Tambo
Contract 
Honeymoon Hotel (2014)
Momentum (as Mr. Madison)
Happiness Is a Four Letter Word (2016) with Chris Attoh.