Wise African Proverbs to Fill you With Wisdom
African Proverbs may vary in meaning from one language to another, but one thing common about them is that, they teach you a lot about life. Read our collection of Wise sayings among Africans to enrich your speech.
Wise African Proverbs About Life
The lizard that jumped from the high Iroko tree to the ground told it would praise itself if no one else did.
He who sees an old hag squatting should leave her alone, who knows how she breathes?
Anger against a brother is felt on the flesh, not in the bone.
No matter how beautiful and well-crafted a coffin might look, it will not make anyone wish for death.
When a mighty tree falls, the birds are scattered into the bush.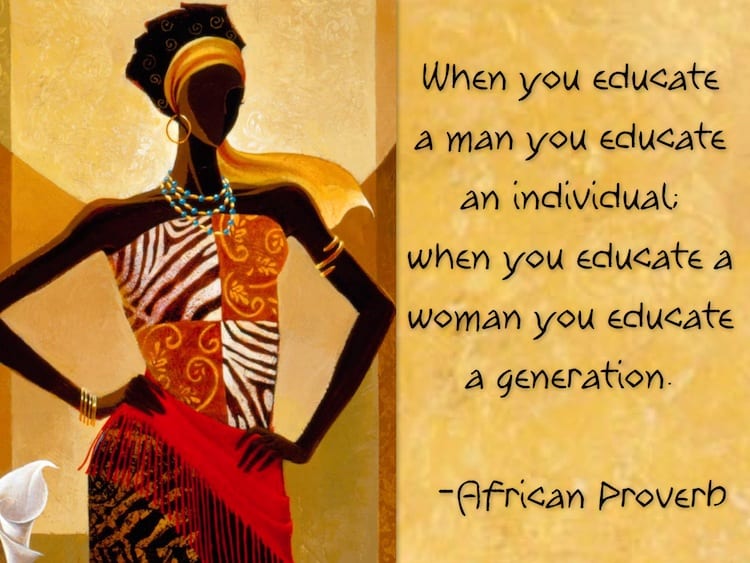 He who runs after good fortune runs away from peace.
He who thinks he is leading and has no one following him is only taking a walk.
Do not look where you fell, but where you slipped.
Read Kwame Nkrumah Quotes that will inspire you

Knowledge is like a garden: If it is not cultivated, it cannot be harvested
Between true friends even water drunk together is sweet enough.
If you don't stand for something, you will fall for something.
Read List of Awards won by Shatta wale so far
You must attend to your business with the vendor in the market, and not to the noise of the market.
A common snake, which a man sees all alone, may become a python in his eyes.
Look for a dark goat first in the daytime because you may not find it at night
What an elder saw while sitting, a youth could not see it standing
A lie travels round the world while truth is putting her boots on.
You will never plough a field if you only turn it over in your mind.
Read Great Quotes by Pastor Chris
Experience is a comb which nature gives us when we are bald. 
A father is a banker provided by nature.
Parents can tell but never teach, unless they practice what they preach.
Speaking without thinking is like shooting without taking aim.
There are many types of ships. There are wooden ships, plastic ships and metal ships. But the best and most important types of ships are friendships.
Words have no wings but they can fly a thousand miles.
Preparation and caution are always wise, but ultimately God is in control of my safety, security, and strength. As a face battles, may I balance preparation and trust🤔😉#Wisdom #Proverbs #preparedness pic.twitter.com/QzxfHWtjUC

— Chrisann M Dawson (@ChrisannDawson) April 21, 2020
Ole Gunnar Solskjaer Net Worth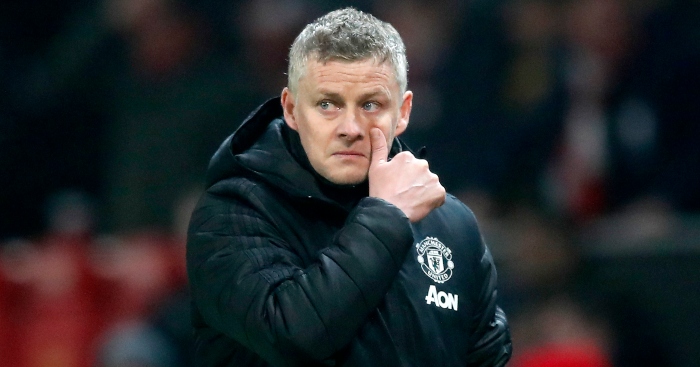 Glusea brings to you Ole Gunnar Solskjaer net worth net worth
Ole Gunnar Solskjær is a Norwegian professional football manager and former player. He is currently the manager of English club Manchester United.
As a player, he played as a forward and spent most of his career with Manchester United.
Ole Gunnar Solskjaer net worth is $80 million
Early life
Solskjær was born in Kristiansund, Møre og Romsdal to Øyvind, a Greco-Roman wrestling champion, and Brita Solskjær. At the age of seven, he joined local football club Clausenengen, who were in the 3. divisjon. 
Solskjær supported Liverpool as a child. Between the ages of eight and ten, he followed in his father's footsteps and trained as a Greco-Roman wrestler, but gave it up due to being tossed around too much. Between 1992 and 1993, Solskjær completed a mandatory year's national service in the Norwegian Army.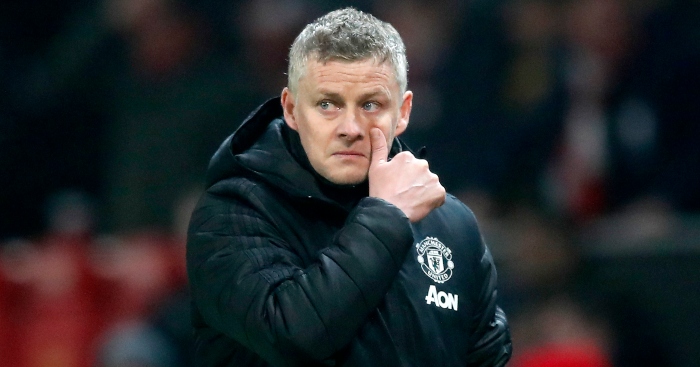 Ole Gunnar Solskjaer Net Worth
Solskjaer's net worth is 22million Norwegian crowns (kr), or £1.9million at the present time, according to Josimar.
In an article titled: "Where has the money gone?" the magazine claims Solskjaer has earned more than 300million kr, or £27million at the moment, throughout his career.
However, according to his income tax returns, which the paper claims they have seen, he only lists 22million kr.
During his 11 year career at Manchester United, he earned just shy of £20million.
In addition, he received a whopping £5million for a testimonial game when his career there ended, however, much of this was expected to go to charity.
When he returned to coach Norwegian team Molde he earned 4.4million Norwegian crowns (kr) £500,000 per year.
Read Highest Paid Coaches in the world
In 2015 he became the Norwegian league Tippeligaen's best-paid managers.
When he coached the team in 2012 he earned half that amount.
However, the year after he revealed he had earned 16million kr (£1.9million) in the year of 2016.
It is safe to say Solskjaer will be adding to his net worth now he is manager of Man Utd.
Personal Life
Solskjaer is married to Silje Solskjaer, 44, who he has three children with – Noah, Karna and Elijah.
The pair got together in 1992, but they took a brief break while he was in the military because she thought she had fallen out of love, according to Norwegian magazine Se Her.
However, they quickly found back to each other, with Silje saying: "I couldn't have a better boyfriend than Ole Gunnar. He is incredibly kind and thoughtful
Read Also Paul Pogba Net Worth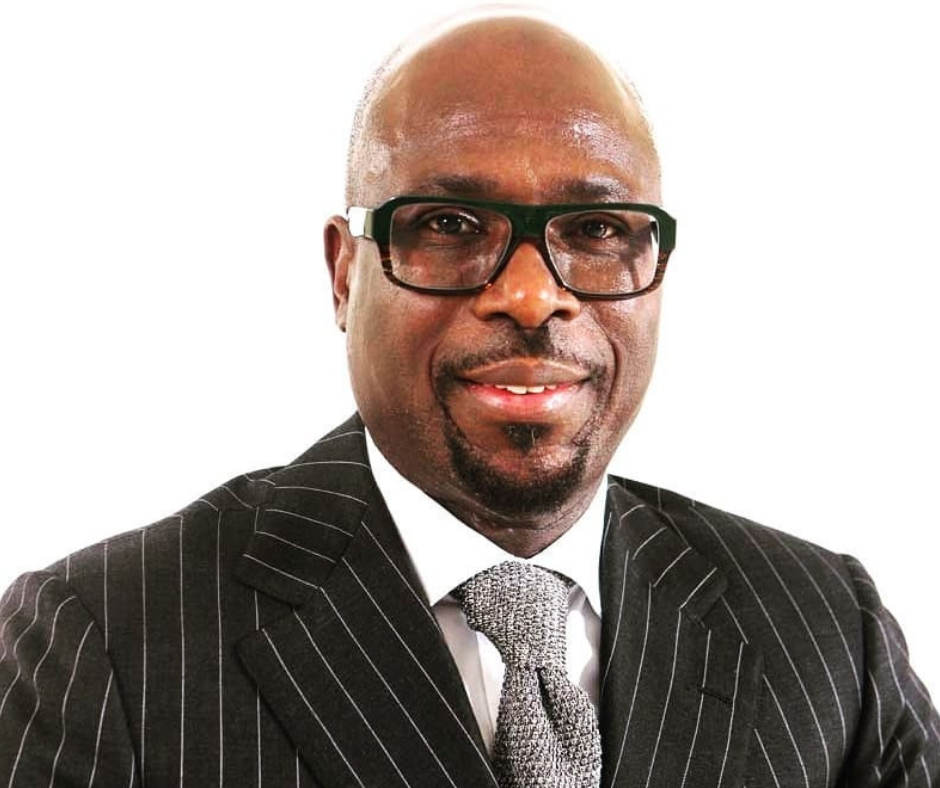 What is Tunde Folawiyo net worth
Tunde Folawiyo Net Worth is $650M according to Forbes
Tunde Folawiyo is the managing director of the Yinka Folawiyo Group, conglomerate with interests in energy, agriculture, shipping, real estate and engineering.
His father, Wahab Folawiyo, a well known Nigerian businessman and Islamic leader, started the group in 1957 as a commodities trading outfit and served as chairman until 2008 when he passed away. Folawiyo now calls the shots.
The company's oil exploration firm, Yinka Folawiyo Petroleum, owns a 60% interest in an oil block that contains the Aje offshore field. Other assets include minority stakes in Nigeria's Access Bank and mobile phone carrier MTN Nigeria.
Read Arthur Eze Net Worth
Tunde Folawiyo was educated at the London School of Economics, where he obtained a B.Sc degree in Economics in 1980, and an LL.B in 1984. He obtained an LL.M degree from the University College London in June 1985.
Yinka Folawiyo Group of Companies
In 1957, Tunde's father started Yinka Folawiyo & Sons as a commodity trading company. The company was established to carry out import and export activities between Nigeria and other countries.
In 1956, his father became the first entrepreneur to develop trading activities between Eastern Europe and Nigeria. Yinka Folawiyo & Sons grew its activities across the region, trading in commodities such as sugar, cement, construction materials, tinned and frozen fish, dairy products and rice.
As the company progressed, it evolved into Yinka Folawiyo Group with subsidiaries in shipping, oil and gas, real estate and agriculture.
Subsidiaries of Yinka Folawiyo Group
Maritime Associates International
The company was incorporated in 1967 as a shipping and forwarding agency. Maritime Associates was invited by the Nigerian Produce Marketing Company (NPMC) to be a national carrier for Nigerian agricultural exports.
United Property Developers
The company was incorporated in 1971 when there was growing need in Lagos for commercial and residential properties. Ever since then, it has developed warehouses, residential and office properties across Nigeria.
Yinka Folawiyo Petroleum
Incorporated in 1982 and has become one of the leading indigenous oil companies in Nigeria. The company was granted an Oil Prospecting License(OPL) in 1991 and owns 60% interest in the Aje Oil and Gas field located in Block OML 113 Offshore, Lagos.
In 2016, Yinka Folawiyo Petroleum commenced production of crude oil from Aje Oil and Gas, which is the first producing field outside the Niger Delta in Nigeria.
Folawiyo Energy Limited
The company is a mainstream oil and gas company. It focuses on delivering storage solutions for refined fuel products. The company has a laboratory and on-site testing facility that measure and sample received and distributed products.
Enyo Retail and Supply
The fuel retailing brand was incorporated in 2016 with the aim of expanding the group trademark in the downstream energy space. It provides fuel retailing services and renewable energy products to Nigerian market.
Folawiyo Farms
The company was launched in 1986 to diversify the interest of the Group. Folawiyo Farms is located in Oyo State and they cultivate and process crops, and rear poultry. Crops grown includes pineapple, maize and cassava.
Tunde Folawiyo Net Worth
Tunde Folawiyo net worth is estimated at $650 million according to Forbes. He is one o the richest men in Nigeria
He serves as Director of MTN Nigeria Ltd, Executive Director of Yinka Folawiyo Group of Companies. Tunde also founded Folawiyo Energy Ltd, a subsidiary of the Yinka Folawiyo Group of Companies.
Wearing a Mask May Reduce How Sick You Get from COVID-19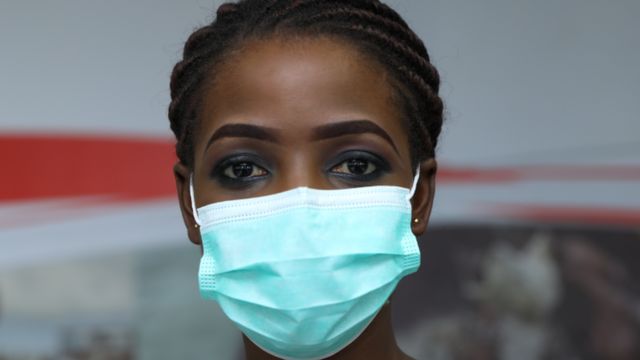 It has been thought that mask wearing mainly benefits the people around you.
However, scientists are beginning to speculate that masks may also help the wearer.
It is known that a lower viral dose can lead to less severe illness.
Wearing a mask may reduce the amount of virus that gets through to the wearer.
Less virus getting through may translate to less severe illness if you do become sick.
Up until now, scientists have thought that the main benefitTrusted Source of wearing a mask is to protect other people.
Now, however, some are beginning to speculate that mask wearing may provide a form of protection for the wearer as well.
They say that masks may reduce the amount of virus that reaches a person, potentially leading to less severe illness if you do become infected.
This means that COVID-19 may be able to spread throughout the population, getting us closer to herd immunity, without affecting people as badly as it otherwise would.
In fact, mask wearing may be one reason we have seen so many cases of mild and asymptomatic illness.
How masks protect other people
COVID-19 is believed to be spread by the virus-containing dropletsTrusted Source that are released when people speak, cough, or breathe.
If these droplets land in another person's mouth or nose or are inhaled from the air, they can infect that person and make them sick.
According to Robert F. Garry, Jr., PhD, professor of microbiology and immunology, at Tulane University School of Medicine, a mask provides a physical barrier to catch those droplets.
In fact, cloth masks can block about 40 to 60 percent of the droplets, said Garry.
N95 masksTrusted Source can do an even better job, blocking 95 percent of very small particles, including viruses.
Masks capture these droplets before they can reach other people and infect them.
How masks might protect the wearer as well
Garry said it goes back to the idea that the size of the inoculum (the dose of the virus) determines how sick an individual will get.
Usually, with viruses, the higher the dose, the sooner symptoms develop and the more severe the illness is, he explained.
Based upon this idea, Monica Gandhi, MD, MPH, and her colleagues at the University of California, San Francisco, have proposed that mask wearing could help reduce the severity of COVID-19 when people do become ill.
If a lesser quantity of respiratory droplets make it through to the mask wearer, this means they receive a lower dose of the virus.
A lower dose means that, even if the person becomes ill, it may not be as severe a case.
Gandhi noted that there is evidence in the literature indicating that this may indeed be happening with COVID-19.
In a recent hamster study that simulated masking, the "masked" hamsters were less likely to get COVID-19. They also had milder disease when they did get it.
In addition, epidemiologic evidence in settings like cruise ships and food processing plants has shown higher rates of asymptomatic infection after mask mandates were instituted.
She also pointed to a paperTrusted Source that suggests that universal masking in situations like hospitals has led to asymptomatic infections. According to the paper, many healthcare workers have had positive antibody testing for COVID-19 even though the workers didn't know they had been infected.
Finally, she said, many countries that have population-level masking have done better at keeping their rates of severe disease and death down.
How mask wearing can help while we wait for a vaccine
Gandhi said she believes population-wide masking could play an important role in getting us through the pandemic.
Masks reduce transmission, she said. She and her team also believe they can reduce the severity of disease when people do become infected.
"We suggest mask mandates like the one called for by former VP Joe Biden," she said.
She also feels that universal masking is a strategy that may allow work and school to continue.
Rather than closing everything down when new cases emerge, Gandhi suggests that a better plan may be to monitor for upticks in severe illness, hospitalizations, and death before instituting lockdowns.
We may see cases, she said, "but, as long as they are asymptomatic, public health officials should be concentrating more on decreasing rates of morbidity from this infection and monitoring closely for severe illness, not asymptomatic disease."
In a report published in the Journal of General Internal Medicine on September 8, 2020, Gandhi's team further pointed out that asymptomatic infections could actually be beneficial to the general population.
"Exposing society to SARS-CoV-2 [the virus that causes COVID-19] without the unacceptable consequences of severe illness with public masking could lead to greater community-level immunity and slower spread as we await a vaccine," the authors wrote.