Owning a dream home is one of the greatest milestones anyone can achieve in their life. Whether you're remodeling an already built home or constructing your home from scratch, the process can be quite overwhelming and daunting. A lot of things must be taken into consideration from buying land to managing the construction process.
With so many decisions to make, it's not surprising that a lot of people do end up building a home they don't find fulfilling, getting lost amidst the information and processes necessary to finish the construction.
This is why having a house plan matters a lot when building your dream home. A house plan is customized to satisfy the ideal specification of your home. It's simply a reliable means of making your dream home more practical and easier to achieve. You may have to work with a team of architects and interior designers, but it is the most surefire way to achieve the style and design you want. Below are the following reasons why you must have a comprehensive house plan:
Provides A Definitive Visual Representation of Your Dream Home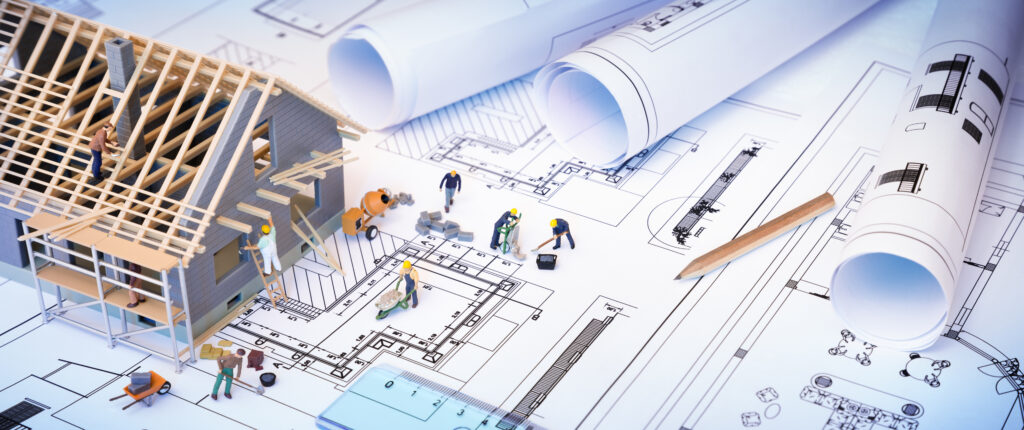 A well-defined house plan gives you a definitive visual representation of your dream home. You can imagine how nice it would be to see exactly what your home would look like before the first foundations are put in place. It's more detailed than showing images found online or explaining particulars to the builders.
Experts can also assist you to incorporate the latest trends and best architectural designs for your home. For example, they can take you through samples and floor plans like the ones you can find on Boutique Home Plans that are designed to stir your ideas. This will save you time and energy as they can be tailored to meet the idea of your dream home.
House plans include dimensions and specifications that engineers and other involved parties can assess and formulate measures to realize them. If modifications are necessary, they can alter the original plan with relative ease. Such attention to detail helps clients and project managers avoid costly errors during construction.
Read More on Social Updates here
Designed Based On Your Personal Needs And Preferences
Most homes are built based on the assumption of individual needs. A house plan gives room for lots of practicalities when it comes to personalized designs for your dream home. Style preferences, location details, structural orientation—all these and more can be included in a house plan.
No matter the details, making a house plan into a reality involves working with a professional construction firm, architect, or engineer. The bigger the house, the more in-depth the house plans have to be. With the right team, your ideal home will be created with consideration of various aspects such as room sizes, plumbing, electrical requirements, storage, and other necessities that will best suit your lifestyle and future needs.
If you're overwhelmed with the plethora of designs and options offered to you, don't hesitate to approach a professional for assistance. Most designers will present a few home models for you to review and modify according to your needs and preferences.
Can Be Used To Obtain A Building Permit Easily
In almost all situations, a house plan is a requirement to secure a building permit. This document serves as proof that the local government (specifically, the engineer's department) has authorized the construction or major renovation of a house in the specified location.
Building permits are an important part of the house building process for several reasons, one of which is safety. Authorities need to confirm if the house plan's specifications comply with local and federal building codes to ensure the safety of the inhabitants. They also inspect the building process to make sure the builders working on the project will be safe throughout its duration.
Constructing a house without a building permit sets a homeowner up for trouble in the long term. Potential homebuyers can be discouraged if they realize that parts of the house aren't up to code or lack the appropriate papers. If authorities find out, they'll demand that the house be rebuilt to code, which can cost the owner more than if they had secured a permit from the get-go.
How to Place Everything you need in the Kitchen in a Studio Apartment
Securing a building permit may be difficult, but house plans make the process easier since the inspectors can visualize what you want to build and how you want to go about doing it. The plan will also help authorities in onsite inspection, pointing out what may need changing to bring your dream home up to code.
Reduces The Risk of Construction Errors
The last thing you want to happen is to hit a roadblock during construction because of a factor that the project didn't account for earlier. Working around such an issue can add unnecessary costs to the project, something future homeowners don't want to deal with when possible. While these things happen all the time, the lack of a house plan makes them more daunting.
House plans don't just outline the specs of the house itself but also the property on which it'll be built. You generally never see a contractor carrying or perusing a single blueprint; a house plan is a set that consists of the following:
Overhead floor plan
Elevation plan
Foundation plan
Framing plan
Roofing plan
Detailed illustrations of furnishings
Structural layout plan
Electrical and telecommunication plan
Plumbing schematics
Drafting each of these plans is no walk in the park. Anyone with enough experience making such plans knows that one erroneous figure, let alone a misplaced or missing zero, can throw off the entire plan and force them to redo it from scratch. Compared with encountering these errors well into the construction, redoing the plans may as well be the lesser evil.
Conclusion
The significance of house plans when building your dream home cannot be over-emphasized. It's built based on your preferences, ideas, and goals. The visual precision of your dream home before it's built helps in acquiring a building permit easily and also reduces the chances of construction errors while saving time and money on your part. 
Source: Glusea