WHO IS THE RICHEST MUSICIAN IN GHANA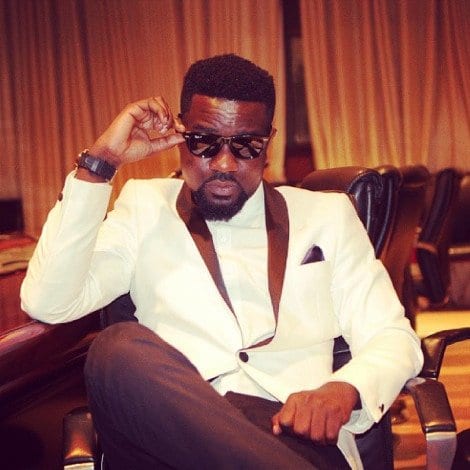 Ghana's music industry has become so competitive over the last decades with many musicians from Ghana storming the international platforms to showcase their talent. off course it has become a lucrative business venture as well. this often brings to the mind of most Ghana the question who is the richest musician in Ghana?
unlike other parts of the world, Ghanaians are so secretive when it comes to disclosing their true wealth for the fear of paying more tax and persistent disturbance from family relatives. These makes it difficult for one to really answer the question of  the richest musician in Ghana.
Glusea.com has come with some criteria with which we have been able to tell  the richest musician in Ghana. using the number of you tube video views, the number of awards won, international recognition status, number of endorsement deals, and the number of albums released.
with the above criteria, we have come to a conclusion that Sarkodie is the richest musician in Ghana. with an estimated net worth of 10 million dollars
Sarkodie has received 81 awards from 148 nominations, including 22 Ghana Music Awards. Makye, his debut studio album, won him three awards at both the 4syte TV Music Video Awards and Ghana Music Awards. The album also earned him a nomination at the 2010 MTV Africa Music Awards. Rapperholic, his second studio album, earned him accolades at the 2012 editions of the BET Awards, The Headies, Ghana Music Awards, National Youth Achievement Awards, MOBO Awards, and Channel O Music Video Awards. Sarkodie also has the most viewed music video on youtube- Adonai ft Castro.
#BlackLove #Lucky #SCMobile pic.twitter.com/Ygskp3Wocp

— Sarkodie (@sarkodie) July 30, 
READ RICHEST MUSICIANS IN GHANA 
He lives in a luxurious mansion (he has one here in Accra and another one in the UK worth over $250,000) and has fleet of cars most of us only see in our dreams. But how wealthy is Sarkodie, real name Micheal Owusu Addo?
Sarkodie makes his money from local and international shows and his own Rapperholic Concert. His chart-topping tracks also sustain his relevance which generate some revenue on some digital online streams.
He is an ambassador for a number of companies including Samsung mobile. In partnership with the Samsung mobile, he launched a headphone series called the Obidi Chief headphones. A number of other brands such as is Tigo Telecommunication and Fanmilk Ghana have secured his services in the past before.
He once had a clothing line dubbed Sark Collection which deals on women, men and kids trendy clothes but unfortunately he couldn't sustain it.
In 2017, he was ranked the 9th wealthiest artiste on the continent with a net worth of $7.5 million US dollars. In 2018, Forbes ranked him as one of the richest stars in Africa in the
the fourth edition of Forbes Africa 30 under 30 list, a compilation across different industries including music, art, media, film and fashion.
Forbes Africa also named Sarkodie among others in Africa's Top 10 musicians in 2017. Ghana's West African counterpart Nigeria, however, had nine personalities named in the Forbes Africa 30 under 30 list including Wizkid, Davido, Yemi Alade, Falz. A
Writing a Biography Essay: 10 Tips to Write a Professional Paper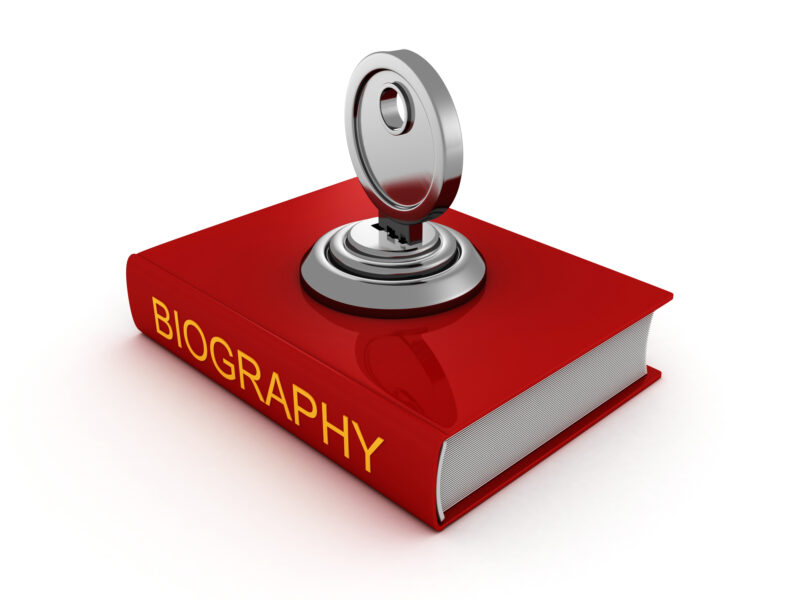 Although the so-called "Great Man" school of history has long gone out of fashion, it is nevertheless true that the lives of individuals who have made history remain an important component of how we understand the past and its implications for the future. Previous generations imagined that change came about because certain important individuals, usually men, undertook great feats that transformed politics, science, history, art, etc.
Today, we are less likely to attribute change to individual action instead of overpowering, impersonal forces, but we nevertheless still look toward the biographies of important figures from the past in order to understand the role of people in history and to draw lessons for the present and the future from what came before.
But you may ask yourself how you should develop an essay that tells a person's life story. This is a challenging task for anyone, especially for students. In this article provided by a professional essay writing service SmartWritingService.com, we'll take a look at ten tips to help write a professional and effective biographical essay.
Choose a Subject
The first step in writing any biographical essay is to select the person you plan to write about. In many cases, the person will be selected for you in the assignment, but in many others, you will need to choose the person to write about. The ideal subject for a biography is someone who has a compelling life story. The person does not necessarily have to be a famous figure, but when you write an essay, you will need someone about whom there is enough research to flesh out your paper. The more famous the person, the easier a time you will have finding the research you need to develop your essay.
Develop Research Questions
A biography isn't simply a chronological list of events in the person's life. A good biographical essay will tell the reader something about the person at a deeper level. It can be helpful to develop a series of research questions to guide you as you assemble information for the biography. For example, what do you most want to know about the person? What is the person's impact in his or her field?
Make Friends with Your Library
A good biography makes use of top-quality sources to deliver reliable information about the individual. While Wikipedia and Google can be good places to start, the best quality information is likely to be found in your college or university library. Your library will have access to databases that provide academic research from scholarly sources that are otherwise locked behind paywalls. In your paper, you will want to make use of these peer-reviewed academic sources for better quality information. Your library's librarians can help direct you to the best sources for your paper, so be sure to make use of their help.
Organize Your Research
After you have collected research into your topic, organize the material to help you tell the story of your subject's life. Collect key facts, important quotations, and other information and then organize that information to help you tell a story about the person's life.
Develop a Thesis Statement
While most biographical essays are largely a collection of information in chronological order, it is nevertheless the case that you will need a thesis statement to govern your overall view of the person's life. How will you be summarizing or depicting that person's life? Was it successful? Was the person transformative? Having a thesis statement will help guide you in choosing the right details to support your biographical assessment.
Outline Your Essay
Before you start writing, you should spend some time creating an outline to develop your information and analysis. An outline lets you work through the complicated process of figuring out what to discuss in what order and with what evidence, saving you time while you write and ensuring that you are not wasting time going down unfruitful tangents that won't make the final cut. While outlining can sometimes feel like busywork, it is often the case that the more time that you put into outlining, the more time you will save during the writing process.
Tell Your Subject's Life Story
The writing process comes next. As you draft your essay, you will mostly tell your subject's life story in chronological order.
Use Specific Details
Try to pick out specific details that will help to make the subject come alive and will connect with your readers. Using colorful, specific information can help to make your readers more interested in the essay. Audiences remember stories better than specific facts, so embedding information in colorful anecdotes can improve retention.
Leave Time to Revise and Proofread
Revision and proofreading are essential to a successful essay, not just a bonus. Always plan to leave time to revise and proofread your paper to catch as many errors as possible. The more carefully you proofread, the more likely your instructor will be to see your paper in a positive light.
Use Professional Essay Writing Services
When you don't have enough time to finish your paper, professional custom essay writing services can help. When you order online from reputable writing websites, you can get original papers fast that will help you to see the right way to approach your topic and develop an effective and professional essay on your topic.
Source: Glusea
Content on this website is protected by DMCA.  Dont waste your time copying because you would eventually remove it.