Who is the Founder of Wikipedia?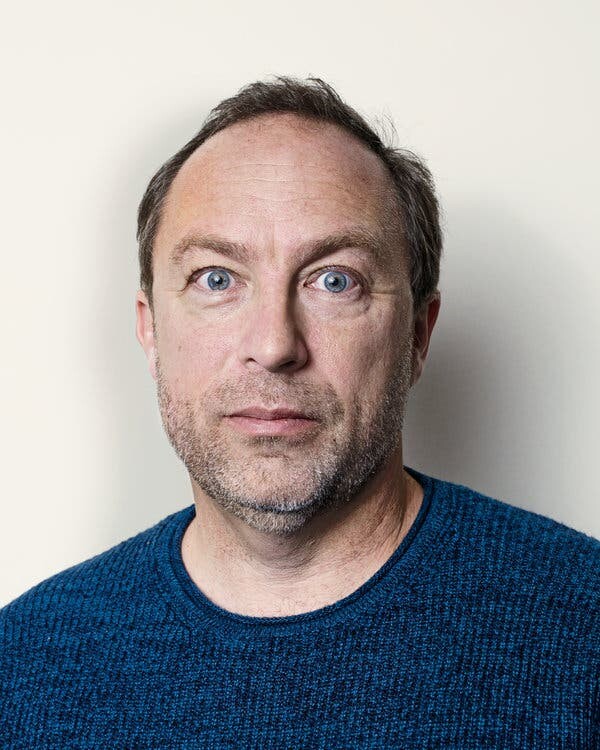 Wikipedia provides vast information of all sorts to millions of internet users on daily basis. Have you ever wondered how it came into existence or per harps the person(s) behind the web's largest source of information to the public? Well keep reading as we unveil to you the founder of wikipedia and more.
Wikipedia a free online encyclopedia, created and edited by volunteers around the world and hosted by the Wikimedia Foundation.
According to the history of wikipedia, It began with its first edit on 15 January 2001, two days after the domain was registered by Jimmy Wales and Larry Sanger.
As of 2020, Wikipedia receives a monthly readership of 1.5 billion
Who is the Founder of Wikipedia?
About Jimmy Wales
Jimmy Donal Wales  is an American-British Internet entrepreneur. He is also a co-founder of the online non-profit encyclopedia Wikipedia, and the for-profit web hosting company Wikia later renamed Fandom
Founder of Wikipedia
Wales was born in Huntsville, Alabama, where he attended Randolph School, a university-preparatory school.
He earned bachelor's and master's degrees in finance from Auburn University and the University of Alabama respectively.
In graduate school, Wales taught at two universities; however, he departed before completing a PhD to take a job in finance and later worked as the research director of a Chicago futures and options firm.
In 1996, he and two partners founded Bomis, a web portal featuring entertainment and adult content. Bomis provided the initial funding for the free peer-reviewed encyclopedia, Nupedia (2000–2003), and its successor, Wikipedia. On January 15, 2001, with Larry Sanger and others, Wales launched Wikipediaa free, open-content encyclopedia that enjoyed rapid growth and popularity. As Wikipedia's public profile grew, he became its promoter and spokesman. Though he is historically credited as co-founder, he has disputed this, declaring himself the sole founder.
Wales serves on the Wikimedia Foundation Board of Trustees, the charity that he helped establish to operate Wikipedia, holding its board-appointed "community founder" seat. For his role in creating Wikipedia, which has become the world's largest encyclopedia, Time named him one of "The 100 Most Influential People in the World" in 2006.
About Larry Sanger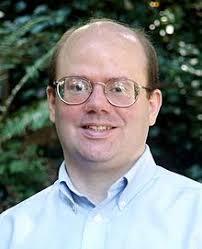 Lawrence Mark Sanger is an American internet project developer and co-founder of the internet encyclopedia Wikipedia, for which he coined the name and wrote much of its original governing policy. Sanger has worked on other online educational websites such as Nupedia, Citizendium, and Everipedia.
While studying at college, Sanger developed an interest in using the internet for educational purposes and joined the online encyclopedia Nupedia as editor-in-chief in 2000. Disappointed with the slow progress of Nupedia, Sanger proposed using a wiki to solicit and receive articles to put through Nupedia's peer-review process; this change led to the development and launch of Wikipedia in 2001. Sanger served as Wikipedia's community leader in Wikipedia's early stages but became increasingly disillusioned with the project and left it in 2002.
Since Sanger's departure from Wikipedia, he has been critical of the project, describing it in 2007 as being "broken beyond repair".
He has argued that despite its merits, Wikipedia lacks credibility due to a lack of respect for expertise and authority. He founded Citizendium in 2006 to compete with Wikipedia. Sanger's status as a co-founder of Wikipedia has been questioned by fellow co-founder Jimmy Wales but is generally accepted.
Besides the Internet, Sanger's interests have been focused mainly on philosophy—in particular epistemology, early modern philosophy, and ethics. He taught philosophy at his alma mater Ohio State University.
The idea of using a wiki came when Sanger met up with his friend Ben Kovitz on January 2, 2001, when Sanger was first introduced to wiki software.
Kovitz, whom Sanger had known from philosophy mailing lists, was a computer programmer who had come across Ward Cunningham's Wiki.
Sanger was impressed with the possibilities offered by wikis and called Wales, who agreed to try it. Sanger originated the name "Wikipedia", which he later said was "a silly name for what was at first a very silly project".
Within a few days of its launch, Wikipedia had outgrown Nupedia and a small community of editors had gathered. Sanger served as Wikipedia's "chief organizer", running the project and formulating much of the original policy, including "Ignore all rules", "Neutral point of view", "No original research", and "Verifiability". He embraced Wikipedia's encouragement of boldness among its editors, telling users to "not worry about messing up". He also created the concept of "Brilliant prose", which evolved into featured articles as a way to showcase Wikipedia's highest-quality articles
Digital technology is having an impact on the exponential growth of gambling and games of chance
Gambling is a common practice in our societies and has existed since the dawn of time in countless forms. Although the gambling sector in particular is not an economic activity like any other, the technological revolution of the Internet has completely broken down the boundaries in this field over the last 15 years.
Sociologists have found that the need to gamble is inherent in human nature. It allows us to be outside the constraints of ordinary existence. This is why, since Ancient Greece, competitive games, such as gambling and games of chance, are cultural practices rooted in our configurations of sociability. With the advent of digital technology, however, the gambling landscape has changed considerably. People all around the world have access to a very wide variety of online games. The legislator has therefore codified the framework. In Belgium, France, Ireland or the UK, amongst others, games of chance are strictly regulated. The Belgian law, for example, aims to channel the operation of these games reserved for adults through licences. This law defines games of chance as "a game for which a stake of any kind is engaged, resulting either in the loss of the stake by at least one of the players, or in a gain of any kind, for the benefit of at least one of the players or organisers of the game and for which chance is an element, even an accessory one, for the running of the game, the determination of the winner or the fixing of the gain". Both sports betting and online casino are governed by this law and similar laws exist in a lot of countries.
Read Also 5 Reasons Sports Betting is on the rise
Casino games and sports betting
Historically, casino games were the first games to be put online. Virtual casino sites are also the most popular on the web because they include all the games that are present in a casino (roulette, blackjack, slot machines, etc.). They are also the most profitable online gambling sites with a worldwide turnover estimated at 43 billion dollars in 2019. As for online sports betting, these are "bookmaker" type bets. A lot of bookmakers offer their services on the market, for example:
Most often, bets are placed on the odds of a team or a player. The importance of a sport, such as football for example, but also major sporting events contribute to the constant increase in the number of online players. Overall, the gaming industry saw its revenues increase by approximately 9.5% between 2018 and 2019, from $138.7 billion to $152 billion. The global revenues of the gaming industry in 2020 are three times higher than those of the music industry.
"E-gaming": a new gaming culture
Online gambling has changed the representation of gambling. Indeed, digital technology removes some of the constraints of physical points of sale, including opening hours. Players can now play 24 hours a day, wherever they are, from their computer or smartphone. Online gambling is also a vehicle for a new culture of relating to others. Physical boundaries are disappearing. You can play by chatting with Internet users, sharing your opinion, reading comments, individually or as part of a group of geographically distant players. Finally, you can also play in real time and "remake" yourself according to the vagaries of an event.
The health crisis does not affect the game
Nearly one in four people have played for money. One person in ten plays at least once a week. Three out of a thousand people play every day. The average gambler plays no less than eight different games. More men (38.5%) than women (23.5%) gambled in the past year. Gambling is most prevalent among adults aged 25-54 (36.0%). The economic and health crisis clearly does not affect gambling. According to a study by the University of East Anglia in the UK, this is because our brains are programmed to help us keep hope. Experiencing a factual situation of relative deprivation would therefore lead individuals to instinctively turn more to chance or superstition in order to hope for a way out.
5 Key Tips to Maintaining a Healthy Relationship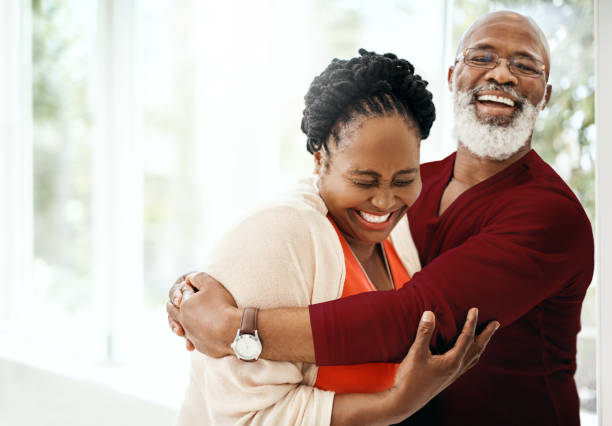 Building a healthy romantic relationship takes a lot of effort and time. There are unavoidable ups and downs every relationship goes through. These can sometimes make people think it is impossible to have a healthy relationship.  This happens because they often overlook what it takes to maintain a good relationship.
Looking for ways to build a long lasting bond with your partner? The following tips will help you maintain a healthy relationship.
SPEND ENOUGH QUALITY TIME TOGETHER
One most important way to build a relationship is by staying connected to your partner. The more you spend time together, the more you know yourselves better. People can only stay together when they understand and know themselves better. Make it a habit to spend time with your partner on a daily basis. Take time to travel together, Communicating regularly would help you to know the likes, dislikes, desires and needs of your partner.
Read Also How can Betterhelp help you focus on your mental welbeing
DISCOVER YOUR PASSION LEVEL
Spending time doing something you like gives a sense of inspiration and motivation. As a couple, you should discover a shared passion that interest both parties. It could be in the form of games, a skill, or a hobby. This helps you to relish the times you spend together. You can practice taking a walk, going to the movies, reading a particular book, learning a new skill with your partner.
NURTURE A WELL MEANING EMOTIONAL CONNECTION WITH EACH OTHER.
Maintaining a healthy relationship transcends feeling loved. A lot of couples build their relationships around a peaceful coexistence, beyond which the is no any emotional attachment. A healthy relationship is one in which the partners don't just feel loved, they are being loved. To learn how to nurture an emotional connection with your partner, click here
STAY OPEN AND HONEST
No one can ever tell what you are going through if you don't tell them. To build a strong relationship, you shouldn't wait for your partner to ask what you need before you tell them. Instead of making them guess what you are going through, be open to tell them. It could be a medical condition, a behavior about your partner you dislike; you should be open to let them know. Also. Be honest to admit your mistakes and faults
LEARN TO RESOLVE CONFLICTS AMICABLY.
A healthy relationship is not one without troubles; it is one that recognizes challenges as a setback to set them up for greatness. See challenges as a way to make your love life stronger. Acknowledge conflicts when they come and seek to resolve them peacefully. Each partner should be free to express their views without fear of intimidation or humiliation.
Every relationship requires consistent attention, commitment and understanding to stand the test of time. Give attention to the above tips and watch your love life flourish.
Which Horse Racing Jockey Has the Biggest Fortune?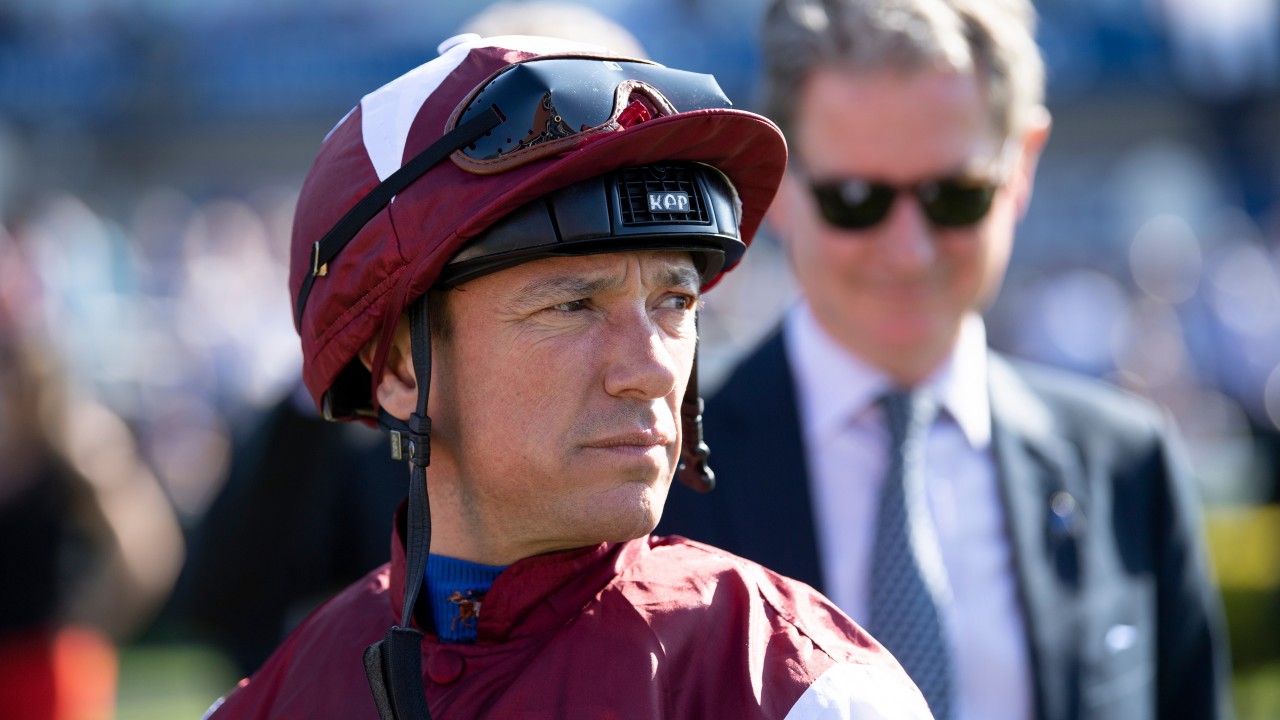 The best horse racing jockeys can earn a lot of money during their career, especially if they rack up lots of wins in the world's major races.
Which of them has put together the biggest fortune over the years?
Frankie Dettori – $18 Million
The Italian-born jockey has a hugely impressive list of wins stretching back to his early days when he rode 100 winners as a teenager in 1990. Since then, he has collected prize money from just about all of the major races in the UK and France, as well as in several other countries with a strong horse racing culture.
Dettori spent most of the peak of his career riding winners for the Godolphin Racing stable, and arguably his finest moment came in 1996, when he rode every single winner in the seven races held on British Champions' Day at Ascot.
He has appeared in TV adverts and Celebrity Big Brother, as well as lending his name to video games and running restaurants. Thanks to all of this hard work and effort, he has a net worth that is thought to be as high as $18 million or so. 
Yutaka Kate – $800 Million
He isn't particularly well-known outside of his home country, but Yutaka Kate is a horse racing legend in Japan. His career began in 1987 and he smashed many Japanese records over the following decades as he rode to win after win.
Kate's glorious career also saw him rack up big-money wins in France, Dubai, Hong Kong, and other top racing destinations. Some of his biggest victories include Japanese Derby Grand Prix and Dirt Cup, as well as the Dubai Sheema Classic.
It isn't clear exactly how much he has picked up from his career as a jockey, as we need to add a massive amount of endorsements to his prize winnings, but some estimates suggest that he could be worth over $800 million.
Javier Castellano – $400 Million
Castellano and John Velazquez are probably the two richest jockeys on the American circuit. Castellano was born in Venezuela and moved to the US in 1997, to further his career. Since then, he had carved out a hugely successful and lucrative career. He started really picking up big prize money from the mid-2000s onwards, with Ghostzapper being a particularly profitable horse for him.
Castellano was top of the winnings list for American jockeys for several years and boosted his bank balance with wins in the Preakness Stakes, the Breeders' Cup Classic, and the Travers Stakes. If we visit website to look at Kentucky Derby winners, we can see that this prestigious trophy has eluded him so far.
Online estimates of his current net wealth suggest that he could have a fortune of $400 million or more. In 2013 alone he won over $26 million, which was a record at the time, and has broken that record again and again since then.
Christophe Lemaire – $280 Million
While the jockeys we have looked at so far have earned fortunes racing in America, the UK, and Japan, the French horse racing circuit has also produced some highly successful jockeys.
In the case of Christophe Lemaire, he has made most of his money from racing outside of France, with many of his major victories coming in Japan. He has also led his horses to first place in countries like the UK, Australia, and the UAE. His wins include the 1,000 and 2,000 Guineas in the UK as well as the Hong Kong Cup and Japan Cup.
The size of his bank balance is thought to be at least $280 million, with most of this money coming from the Japanese racing world, where he has spent a few years as the jockey with the biggest earnings and with no sign of him stopping anytime soon.