Glusea brings to you the first black billionaire in Africa
Africa is often ranked lowest when it comes to Global wealth index. Forbes Magazine began publication annual billionaires in the world in the year 1986. It took about 22 years before the first black person in Africa appeared on the list.
South African business mogul and founder of African Rainbow mineral, Patrice Motsepe was the first black man in Africa to appear in the list of the Global billionaires list.
Patrice became the first black partner in the law firm Bowman Gilfillan, Bowman is one of the top law firm in the history of South Africa.
Patrice Motsepe Profile
Patrice was born to Kgosi Augustine Motsepe, a chief of the Mmakau branch of the Tswana people, who had previously been a schoolteacher and was later a small businessman as the owner of a Spaza shop which was popular with black mine workers
Mostepe learnt basic business principles in his father's spaza shop.
He holds a Bachelor of Arts degree at the University of Swaziland and a law degree from the University of the Witwatersrand.
First black billionaire in Africa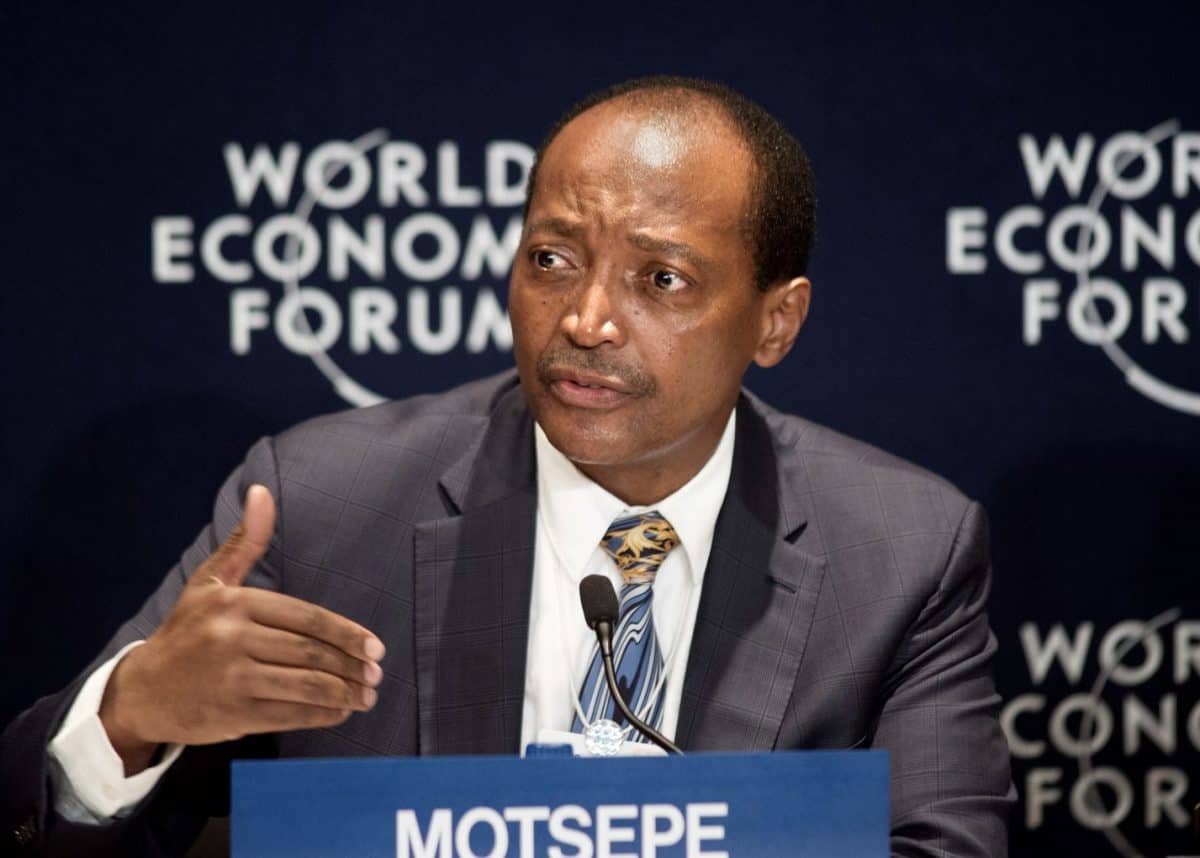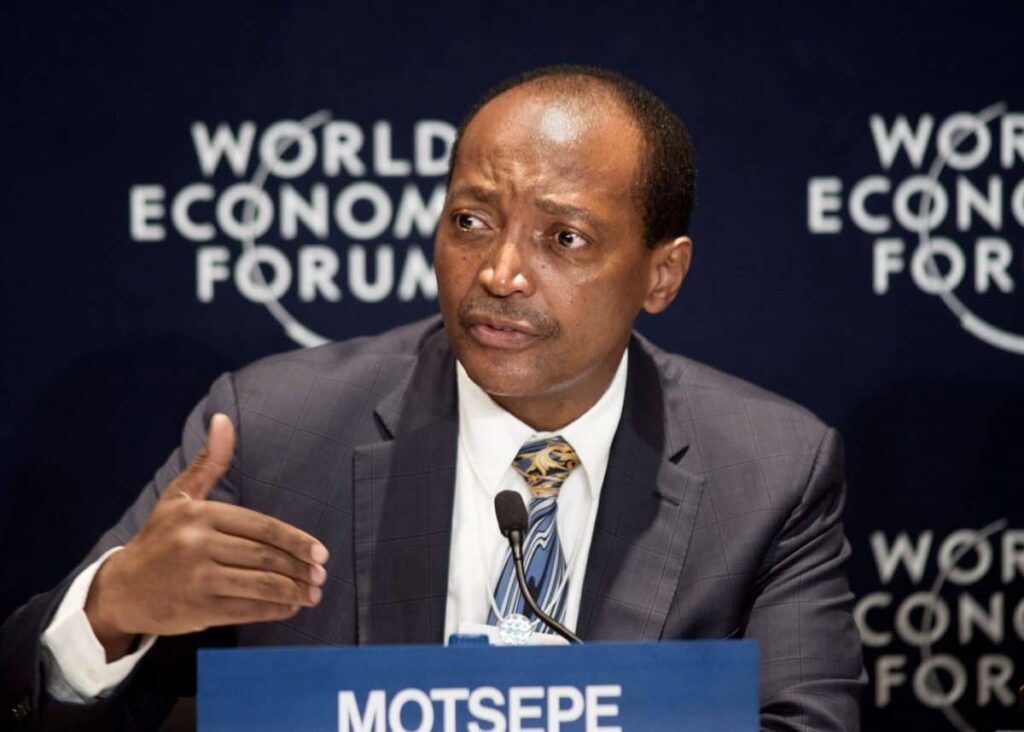 Career
Motsepe founded Future Mining, which provided contract mining services that included the cleaning of gold dust from inside mine shafts for the Vaal Reefs Gold mine, and implemented a system of worker remuneration that combined a low base salary with a profit-sharing bonus.
In 1997, with gold prices at a low, he purchased marginal gold mines from AngloGold under favourable finance terms. AngloGold sold Motsepe six gold mine shafts for $7,7million allowing him to repay the debt out of the future earnings of the company now known as African Rainbow Minerals.
Read Top 10 Richest People in South Africa
This was repeated in a string of deals and Motsepe set up a firm to begin buying the operating mines that would become the source of his wealth. In 1999 he teamed up with two of his associates to form Greene and Partners Investments.
Patrice's position in the mining industry was strengthened after the Black Economic Empowerment law was passed. The law mandated a company to have a minimum of 26% black ownership before it can obtain a mining license.
In 2002 when it was listed on the JSE Security Exchange, African Rainbow Minerals joined with Harmony Gold Mining Ltd. and the company's name changed to ARMgold.
Motsepe is also the founder of African Rainbow Minerals Platinum (Proprietary) Limited and ARM Consortium Limited, which later equally split ownership with Anglo American Platinum Corp Ltd. From 2005, Motsepe was Chairman of Teal Exploration and Mining Incorporated.
Motsepe is also chairman of Ubuntu-Botho Investments, Non-Executive chairman of Harmony Gold Mining Co Ltd. and deputy Chairman of Sanlam Ltd.
Motsepe has been president of South Africa's Chamber of Commerce and Industry.
First black billionaire in Africa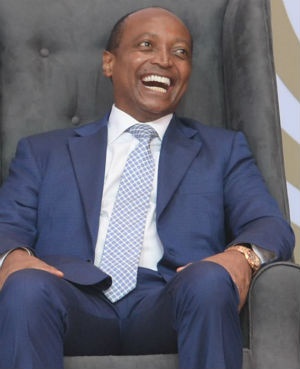 Motsepe created Ubuntu-Botho Investments (UBI) (and in 2019 he owned 55% of it). In 2004 UBI entered into a BEE deal with insurance and financial services company Sanlam.
The deal ended in 2014 when the debt had been paid and UBI acquired 13.5% of Sanlam but UBI has a 18.1% voting stake in Sanlam as its BEE partner.
UBI then started African Rainbow Capital (ARC), a wholly owned subsidiary of UBI. ARC's joint chief executive is Johan van Zyl, former executive of Sanlam.
ARC has holdings in more than 40 companies, including TymeBank, industrial group Afrimat, agricultural company BKB, telecommunications company Rain, luxury property estate Val de Vie, and a minority stake in Alexander Forbes, the pension fund administrator.
Recognition
Motsepe won South Africa's Best Entrepreneur Award in 2002.
In 2004, he was voted 39th among the South African Broadcasting Corporation's Great South Africans.
In 2008, he was reported as the 503rd-richest person in the world, according to the Forbes 2019 list of The World's Billionaires, then ranked as the 962nd-wealthiest person in the world, and the third-wealthiest South African for 2019.
In 2020, Motsepe was ranked as the 1,307th-wealthiest person in the world by Forbes, with a reported fortune of US$2.1 billion.