What School and University Team Sports are Best for Teenage Development?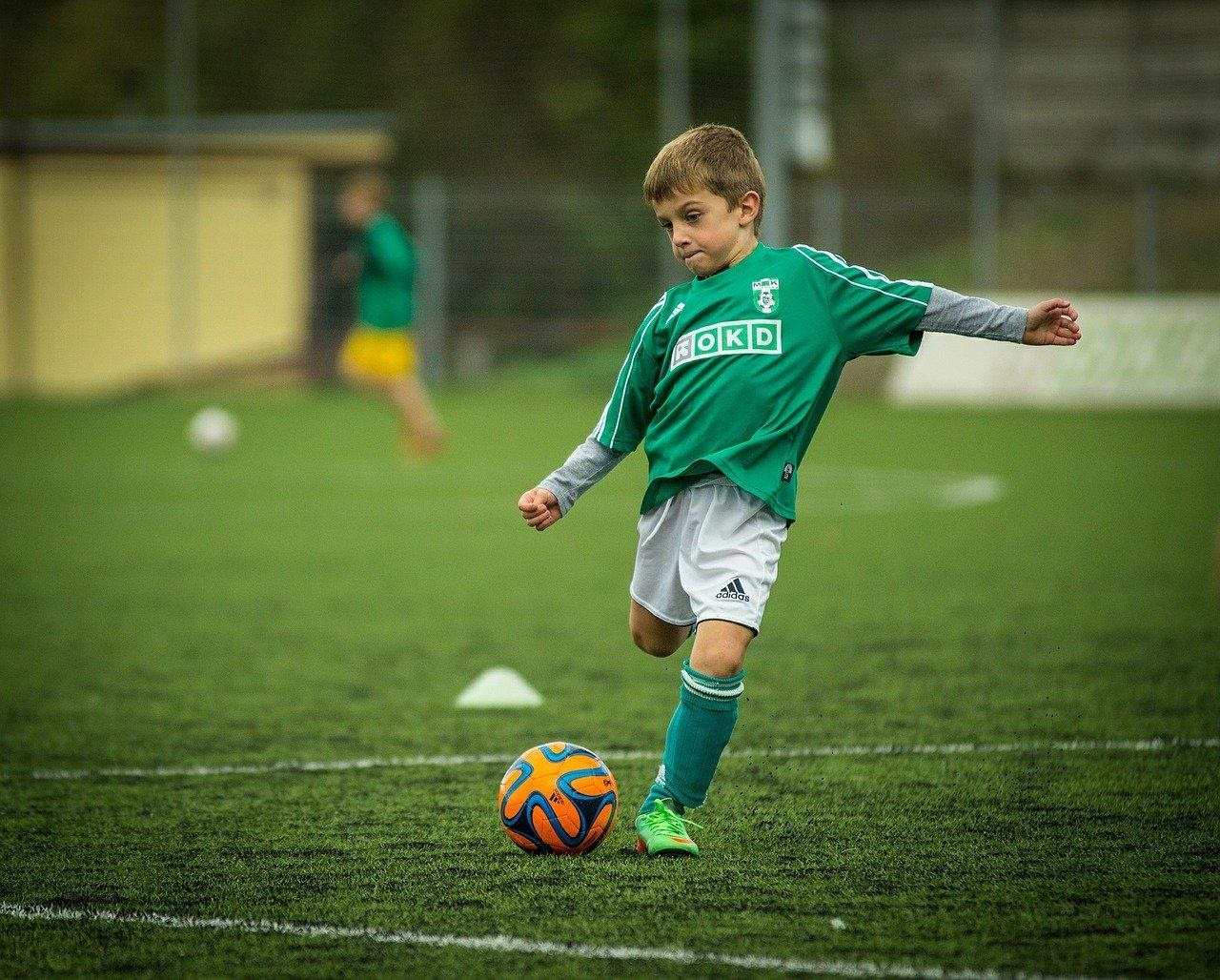 Nowadays, teenagers are becoming more and more interested in sports that allow them to test their God-given abilities. Whether this is driven by the increased higher learning scholarship chances attached to a team sport or the spirit of teamwork that they feel when they engage in sports is unclear, and frankly, secondary. It is simply quite good seeing so many high school, college, and university kids taking up sports. The one thing that even science proves is that sports have a positive effect on young people's muscle and strength growth as well as in their social lives. And also, one of the most important things is that they learned how to be team players and leaders through participating in these sports.
Which team sport is the best to play in college or University? There are plenty that young people are now engaging in these days. Tournaments such as the recently concluded Euro 2021 painted a team spirit and left many young people inspired because most of the squads had their fair share of young players, who became famous among students after the game. In their research papers and essays about sport, teens express the idea that being sporty and healthy now means being not only in a good shape but also being popular among peers
Read Top 10 Best Midfielders in the world
and classmates. And it is not only about tournaments. A lot of articles and essays students write in class about sport, play a role in showing how sports build discipline in players. Many online free essays by young writers show these public performances to bring together people of different races and beliefs under the same banner.
Taking football as an example, it inspires to see players such as Ilaix Moriba, Takuhiro Nakai, Maarten Vandevoordt, and Jayden Braaf, among others who are barely in their 20s do so well for their clubs and countries. A student would find it inspiring to write an essay about a person in their generation that makes them want to work harder and get paid for their talent. 
Best Sports to Play in High School
These days, students have a lot of sports options to do. They can take up football or basketball as team sports or explore others such as Rugby if that's where their strengths are best explored. These sports below are some of the best for students' development
Soccer 
As one of the most popular sports globally – some parts more than others – soccer makes a person a real team player. The players spend lots of time together, from practice to the actual games. While at it, they get to talk and know each other better, and bonds between them are created this way. Lots of running and physical workout is involved in football, which means players are always in their best shape. The discipline that students get for being part of a team could last a lifetime.
These are some of the benefits of playing soccer:
Each player has a part they play
A team only wins when everyone does their bit
Team members have to be in constant communication with each other
Field Hockey
As one of the growing sports in the country, there is a lot to learn about field hockey. Players need to constantly communicate with each other, understand how to pass a ball correctly, and they also interact closely during practice. Since they are at school for their education and the game is only a side event, they could have a course in common and even study together when they are not playing. These factors help improve adolescents' social skills and make it possible to make friends at school or college, which is really important for teens.  Being as this sport is high-contact, there are possibilities of injuries that can be reduced significantly with proper teamwork. 
Benefits:
Instills discipline
Players are communicating with each other to make the teamwork
Since everyone has to play their part, players learn to lead and be responsible.
Basketball
Many Americans love basketball, maybe based on the fact that the NBA tournaments dominate the screens for the better part of the year. Most professional basketball players feel like family to fans that have watched them grow in their careers. It's common to find essay samples on professional basketballers because their careers inspire students who want to take a similar route or need motivation. It is easy to find a free full essay on the internet about team games, motivation, and discipline in the sport. It is important for students to understand how to combine sport with education properly. A player's grades don't have to suffer when they take up the sport as long as they can balance it with their education.
Benefits:
Team energy, togetherness, and discipline
Leadership skills are sharpened here as one of the players has to be captain
Players grow stronger due to practiced and the actual games
Rugby
When you play this sport that requires keen tackling, you learn that you cannot achieve much alone; teamwork keeps players winning. Students learn to look out for each other in the field and outside of it since the slacking of one player could affect the entire team.
Benefits:
Players gain control of themselves
The ability to learn how to communicate in team
Players learn to respect each other
More than Physical Benefits 
The beauty of sports is that players get to learn discipline, among other things. If you are juggling the campus life with an exam to write later every so often and a sport to excel in, the last thing you will be doing is getting involved in non-value-adding activities. Your schedule will be filled with things that shape your future, helping you create a force and focus that could stay with you for life. Beyond the physical benefits that accrue to players, mental capacity building happens when young people engage in sports. That should be a focal point.
Read Richest Footballers in the world
Gareth Bale Cars and Houses
We bring you a collection of Gareth Bale cars and houses. Gareth Bale is the highest earner in Real Madrid, and this explains why he is able to possess several expensive cars in his garage and is also able to afford his expensive mansion which he resides in.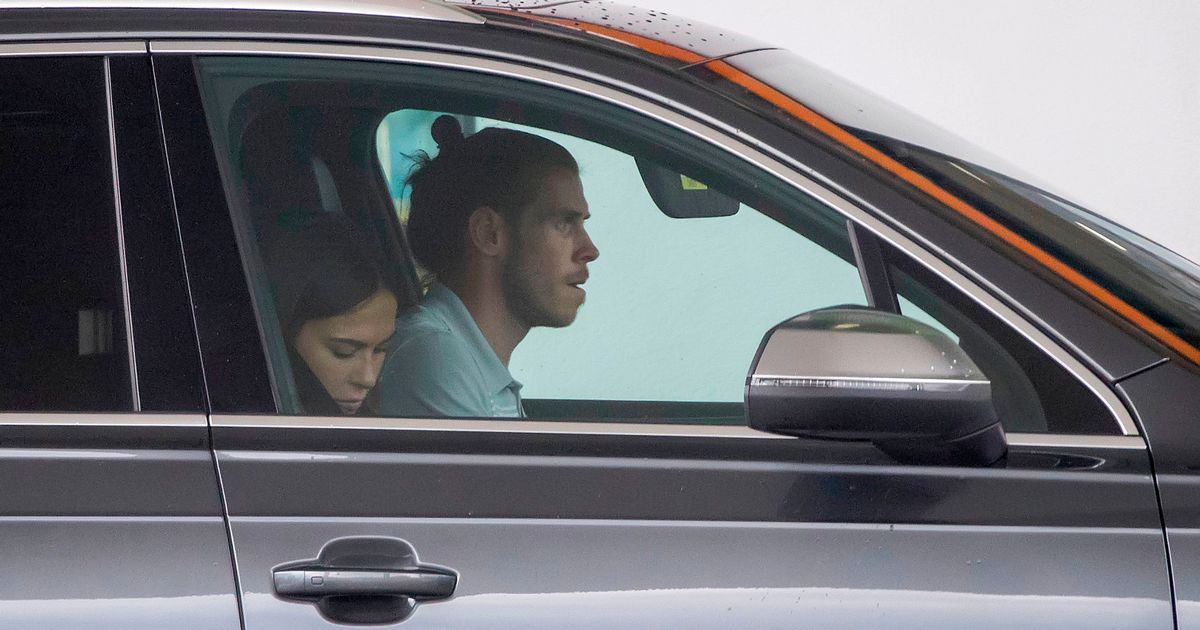 What are Gareth Bale Cars and Houses list?
Gareth Bale is Welsh winger who plays for Real Madrid and the Wales national team. He is a pacey winger who is known for his speed, shot power and super aerial ability. After falling down the pecking order, under former coach Zinedine Zidane, Gareth has finally found his feet under Real Madrid's new coach Carlo Ancelloti. Read about Gareth Bale Cars and Houses here
Gareth Bale is the highest earner in Real Madrid, and this explains why he is able to possess several expensive cars in his garage and is also able to afford his expensive mansion which he resides in. We bring you a collection of Gareth Bale's cars and houses.
Gareth Bale was born to Welsh Parents Frank and Debbie Bale in Cardiff, Wales, on July 16,1989. His mother Debbie worked as a manager of operations while his father Frank was a school teacher. He schooled at Whitchurch High School in Cardiff where he participated in football, rugby and hockey. He became very popular in school as a result of his outstanding football skills which prompted his PE to restrain him to one-touch football since he was super fast, coupled with his dribbling prowess. 
Gareth Bale's football career began at Southampton, in 1999 where he joined the youth ranks of the English Premier League club. He initially started as a left back where he became a free specialist. He later moved to Tottenham Hotspur in 2007 having rose through the youth ranks to the first team where he made 40 appearances for the club.
While at Tottenham Hotspur, Bale developed into an integral part of the team and he was moved upfront to play as a winger, a position he excelled in as he later drew a lot of attention to himself during the 2010-2011 UEFA Champions League. He received several awards for his stellar performances at the club, including the PFA Players' Player of the Year and the FWA Footballer of the Year as well as the Premier League Player of the season.
After an impressive career at Tottenham, Bale sealed a permanent move to Real Madrid on a record fee of £88 million which saw him surpass Cristiano Ronaldo as the most expensive player at that time. In his debut season at the club, Bale helped the Club to their Copa DEL Rey and UEFA Champions League victories. He also won the FIFA club world cup with the club, in that same season. He also helped the Club to win back to back UEFA Champions League titles and was also named the Competition's men's player of the year. He was later beset with series of injuries which made him fall down the pecking order. Bale was later sent out on loan to Tottenham where he revived his career, and after the departure of Zinedine Zidane, he was called back to the club where he has become a regular once again, under the new coach Ancelloti.
Internationally, Gareth Bale has represented the Wales national team as the captain and has so far featured 99 times for the national team.
Read
Marcus Rushford Cars and Houses
Raheem Sterling Cars and Houses
Gareth Bale cars
In this segment, we bring you a compilation of the expensive Gareth Bale cars, which he drives to training or cruises around with.
Gareth Bale Ferrari GTC4Lusso-£230,000
Being a Sport man, Gareth Bale had to make sure he includes a sport car in his garage, and this is non order than the Ferrari GTC4Lusso which is known for its super speed. This is the most expensive ride in the garage.
Features
The superspeed ride has a maximum speed of 200 mph
Accelerates from 0-62 mph in 3. 5 seconds.
6.3L V12 Gas type engine
7-Speed Automatic transmission
All-wheel drive
Gareth Bale Bentley Continental GT-£152,000
Another classic among Gareth Bale cars is the Bentley Continental GT which has become every footballer's treasure.
Features
8-speed automated manual
V8 Cylinder and 542hp
Four sitting
Blind Spot Assist
Gareth Bale Audi Q7 – £65,000
The prolific winger has also given himself a treat with an Audi Q7 which is valued at £65,000. A very portable but sleek ride, the Audi Q7 is a car every celebrity will love to have in their garage.
Features
6-speed automatic transmission
3.0 L Supercharged V6 engine
255hp
Gareth Bale Lamborghini Huracan-£156,000
Another sport car owned by the prolific forward is the Lamborghini Huracan which comes with a 7-speed dual clutch and a 5.2 L odd-firing V10 engine. The all wheel drive car comes with a new front and rear bumper designs to enhance aerodynamic efficiency.
Gareth Bale Mercedes SLS AMG-£165,000
The Mercedes-Benz SLS AMG is another exotic ride in the family of Lamborghini which has two butterfly doors with a power output of 740hp. The Two-Seaters, rear wheel drive with 7-speed transmission car comes with a 6.3L V8 engine which makes it all the more powerful ride.
Gareth Bale Houses
For a player who earns £600,000 weekly, one would only expect Gareth Bale to settle for the most expensive accommodation which provides comfort, luxury and relaxation, that is what he has acquired, a £6.5 million four bedroom mansion which is located in LA Finca neighborhood in Spain. 
Gareth Bale Cars in Vidoe
What do you think about Gareth Bale Cars and Houses? leave your reply in the comment below.
Content on this website is protected by DMCA.  Dont waste your time copying because you would eventually remove it.