ways to rekindle passion and intimacy in your relationship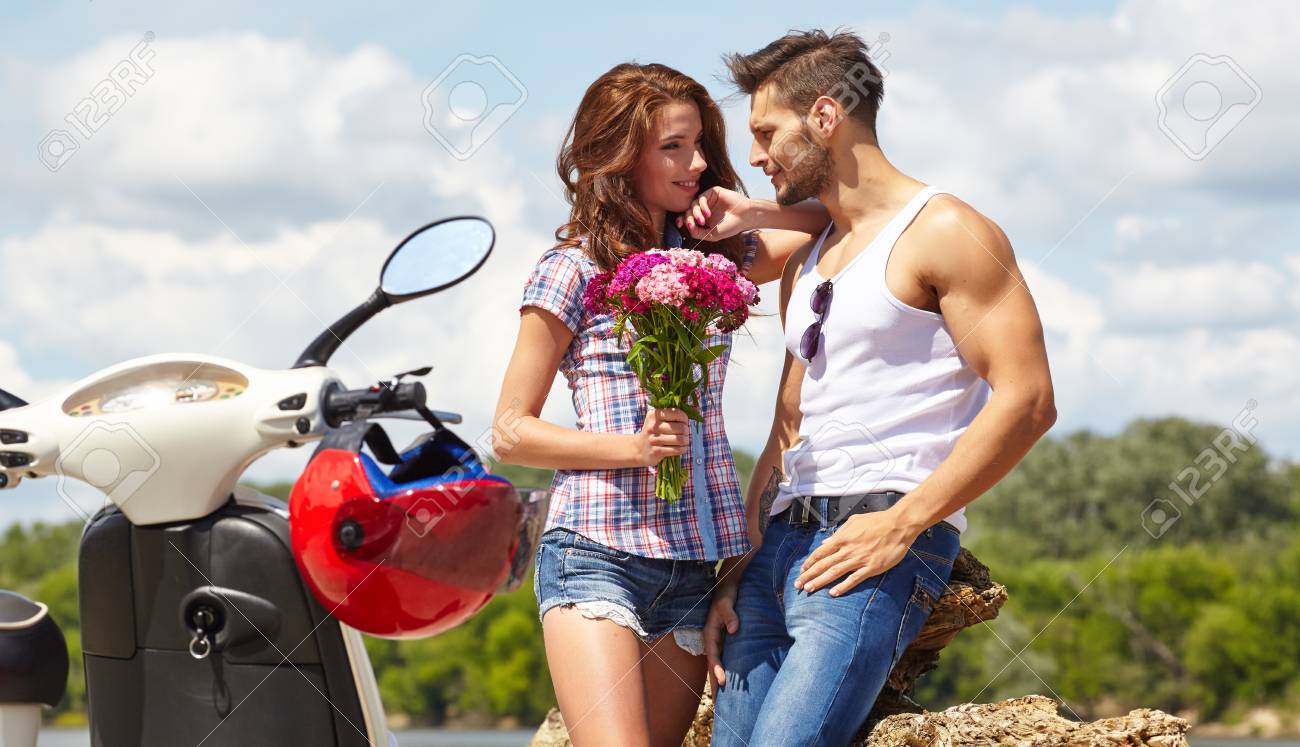 Read ways to rekindle passion and intimacy in your relationship here.
Remember those first amazing weeks and months together as a couple? You only saw the best parts of each other. But now, has that all-consuming intimacy faded away? Did it take your sex life down into the abyss with it?
In a recent "Happy, Healthy Sex in Marriage" survey, 77 percent of YourTango experts said the top relationship advice they give their clients seeking to sustain a hot, healthy sex life is this: "connect emotionally before initiating sex."
Intimacy ebbs and flows in all long-term relationships. It's entirely normal. But there's no need to settle for disconnect. 
My clients —both, men and women — say they long for "more intimacy" with their partners. But what they often mean is: She wants discussion before sex. He wants sex before discussion.
After 30 years of working with couples, I'm convinced that what we each desire from "emotional connection" is compassion. We're each saying that we want to feel safe enough to be vulnerable with our partners. We long to intimately reveal ourselves to our beloved — mind, body and soul.
Paul Gilbert, PhD, OBE, the creator of Compassion Focused Therapy (CFT) and one of the foremost researchers in the science of compassion in human relationships, describes a collection or "Circle of Components" which must consciously and creatively be practiced. Many of these are forms of intimacy we shared once upon a time. (Note: I highly recommend his book Mindful Compassion for more insights and guidance.)
If you're ready to reconnect with your partner and learn how to save your marriage, here are 8 compassion-building activities. By practicing them, you'll revitalize the "talk to me, share with me, make love to me" energy that helped you know you were right for each other in the first place.
1. Practice self-compassion
First and foremost, take care of you. Cultivate gentle kindness in the way you speak to yourself. Have a daily ritual or practice that brings you peace. If you're bullying and hard on yourself you're probably making your mate miserable, too.
There are thousands of books on ways to relax, meditate and become more centered: breathing exercises, mindfulness meditation, yoga, tai chi, a walk around the block. Find what works for you. Make it a part of your daily life. The better you feel, the more present you are in your relationship.
READ Six ways breaking relationship rules can make yours stronger
2. Turn off and tune out distractions
In today's high-tech culture, "turn off, tune in, catch up" might be an apt axiom for getting emotionally in touch with our significant others. It's hard, if not impossible, to pay attention in meaningful ways with the constant interruptions and distractions of modern technology.
For 20 minutes each day, make time to turn off your smart phones, computers and TVs. Stop texting friends. Stop answering emails from work. TiVo your favorite show for later. Tune in to what is happening with your partner. Maybe put on some soft music you both like.
3. Talk with open hearts (and open minds)
Really talk. Share happy moments, little victories, concerns. Ask questions. Then, listen (without judgment). True listening is an act of love. It is so rare in our media-jammed world. If you remember only one thing, let it be this: listen to understand, rather than the sole intent of being understood.
Listening is not a performance. Don't fix, debate or personalize. Simply hold the space with your partner. Name 3 things you appreciate about him. Thank him for those special things you forgot to mention.
4. Look each other in the eye
Not around the room, or at his chest. Connect with compassion and fondness through your gaze. A loving look is often the most intimate communication of all. Remember how you gazed into each other's eyes when you first met. See that person again.
5. Touch each other
This is a language that needs no words. Touch each other as a form of encouragement and support. An understanding hand on his arm. A gentle caress of her face.
Highly recommended: extended snuggling in each other's arms. Share that comforting, connecting hormone, oxytocin, that makes us feel so secure.
6. Share your dreams
Revive and revitalize the things you wanted at the beginning of your relationship. Talk about plans seemingly forgotten, or a new secret wish. Don't critique each other's dreams, just listen and hear the "real want/need" under their big idea.
7. Mix things up — in life and in the bedroom
Novelty is important. Talk about sex. Remember your first time together (every detail!). Revisit moments when you hungered for each other in every way.
Want something new in the bedroom? Start by recalling sexy moments from your relationship's "Greatest Bedroom Hits" and then try sharing new fantasies.
8. Schedule play dates
Go outside together. We can't solve a relationship problem in the environment in which it was initially created. Take walks in the park, a hike in the woods. Get a new perspective. In 20 minutes your brains will have switched to a different frequency and other creative brain centers will fire up and get the opportunity to problem solve.
Does this take some effort on your part? Yes. A long-term relationship is the biggest single commitment you will ever make. Not only can it but it should genuinely be intimate, emotional, compassionate and sexual. These things are not guaranteed just because you once upon a time said, "I do."
So, look over these suggestions and try saying, "We will."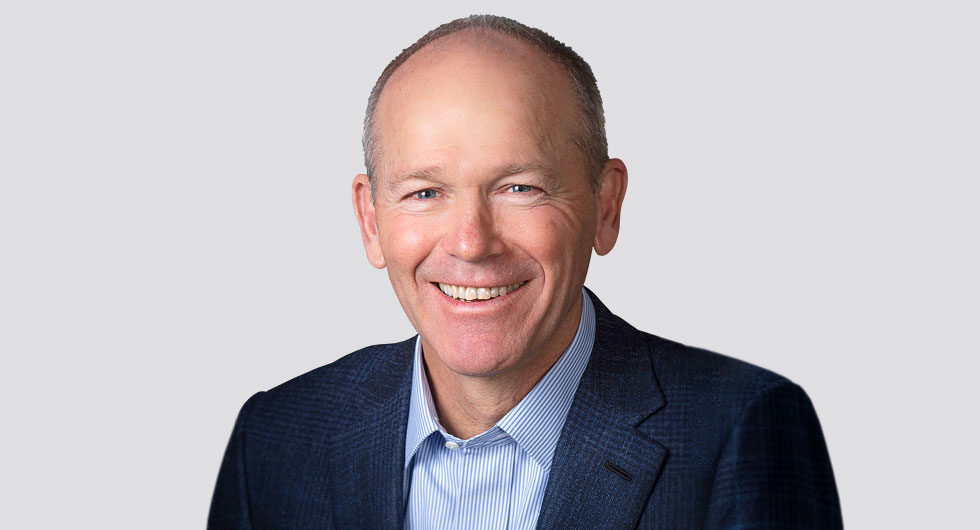 Dave Calhoun net worth: David L. Calhoun is an American businessman and president and CEO of The Boeing Company. He was appointed after the then CEO, Dennis Muilenburg, was fired amidst safety issues regarding the 737 MAX after two fatal crashes that claimed the lives of 346 passengers and crew on board. Read on to find more information about Dave Calhoun net worth in this article.
Early life
Calhoun was born on April 18, 1957 in Philadelphia, Pennsylvania. He grew up in Allentown, Pennsylvania, where he graduated from Parkland High School in 1975. In high school, Calhoun was one of three captains of the varsity basketball team and he played golf In 1979, he graduated from Virginia Tech with a degree in accounting.
Career
After Calhoun graduated from college, he gained employment at General Electric (GE). He decided to work for GE at that time, due to its close proximity to where he lived in Lehigh Valley.
 He worked at GE for 26 years, overseeing transportation, aircraft engines, reinsurance, lighting and other GE units, before ultimately being appointed as vice chairman of the company and a member of GE's Board of Directors in 2005.
Calhoun left GE to join privately held global information services firm VNU as CEO in 2006. Under his leadership the company rebranded itself as Nielsen Holdings, returned to the public markets in 2011, and was added to the S&P 500 Index in 2013.
 In 2014, Calhoun became executive chairman of Nielsen and also joined The Blackstone Group as a senior managing director and head of portfolio operations and a member of Blackstone's management committee. Blackstone had been one of six private equity firms that backed Nielsen's transformation. During his career, Calhoun was on the board of directors of Caterpillar, Gates Corporation, and Medtronic.
Boeing Career
Since 2009, Calhoun has served as a director at Boeing, and was named lead independent director in 2018. In October 2019, he was named chairman of Boeing in the wake of the Boeing 737 MAX groundings, and on December 23, 2019, he stepped down as chairman in preparation for becoming Boeing's CEO and president, effective January 13, 2020.
Read Andrew Mackenzie net worth
Dave Calhoun Net Worth
Dave Calhoun net worth is estimated at $ 30 million. In 2020, Calhoun earned $21.1 million in compensation. Calhoun owns over 5,000 units of Boeing Co stock worth over $4,499,450 and over the last 12 years he sold BA stock worth over $20,667,800.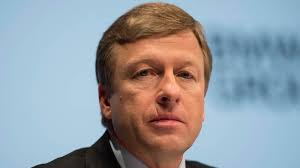 What is Oliver Zipse net worth: Oliver Zipse is a German manager who has been serving as Chairman of the Board of Management (CEO) of BMW. He has been the CEO since 2019. Read on to find Oliver Zipse net worth here.
Early life and education
graduated from high school in Bensheim in 1983. He studied computer science and mathematics at the University of Utah in Salt Lake City from 1983 to 1985 without obtaining a degree. In 1985 he switched to mechanical engineering at the Technische Universität Darmstadt and graduated in 1991 with a degree in mechanical engineering.
Read Andrew Mackenzie net worth
 In 1999 he also graduated from the Kellogg-WHU Executive MBA Program which is a joint MBA degree from Kellogg School of Management, the USA, and WHU – Otto Beisheim School of Management, Germany.
Career
Zipse has spent his entire professional life at BMW AG. He joined the company in 1991 as a trainee in development, technical planning and production. From 1992 to 1994, he worked as a project engineer in technology development. From 1994 to 2006, he held various leadership positions in development, production and production planning in Munich and South Africa.
 From 2007 to 2008 he was the plant manager at the Mini-plant Oxford. From 2009 to 2012, he was head of technical planning before becoming head of group planning and production strategy from 2012 to May 2015.
On May 13, 2015, he was appointed to the board of management of BMW AG, succeeding former chairman Harald Krüger; Zipse moved up to that position from a management role in product strategy and running the Mini assembly plant in England. His primary responsibility in that board role was for production.
One news report summarized his achievement as: "Under Zipse's watch, BMW's efficient production network, which he expanded in Hungary, China and the U.S., has helped the company deliver industry-leading profit margins despite its relatively small scale".
On July 18, 2019, Zipse was appointed chairman of the Board (CEO), effective 16 August 2019. He was described by Norbert Reithofer, chairman of the supervisory board, as "a decisive strategic and analytical leader".
Oliver Zipse Net Worth
According to mywage, Oliver takes a monthly salary of $290,000 and an annual salary of over $3 million as CEO. Zipse is an advocate of experimenting and pioneering new technologies within the BMW group
Charles Woodburn Net Worth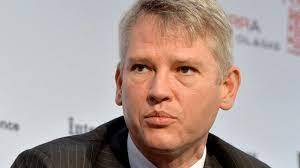 What is Charles Woodburn net worth?
Charles Woodburn is a British businessman who has been the CEO of BAE Systems since July 2017.
Woodburn earned a bachelor's degree in electrical sciences from St John's College at the University of Cambridge in 1992 and a PhD in engineering from Cambridge University, followed by an MBA from Erasmus University Rotterdam.
Keep reading to find Charles Woodburn net worth
Read Tim Cook net worth
Before working for BAE Systems, Woodburn was chief executive of Expro Group, which surveys and manages oil and gas wells around the world. He had also spent 15 years at Schlumberger, an oil services company, overseeing major projects in Thailand, Australia, and the US.
On joining BAE Systems he was to be paid a base salary of £750,000 a year and given more than £1.6m to buy him out of incentive schemes at Expro. It was reported in December 2016 that he was paid a total joining package worth £3 million.
Read Latest Updates here
Thanks for reading Charles Woodburn net worth
Content on this website is protected by DMCA. reproducing any content on this site without explicit permission is strictly prohibited.