ways to rekindle passion and intimacy in your relationship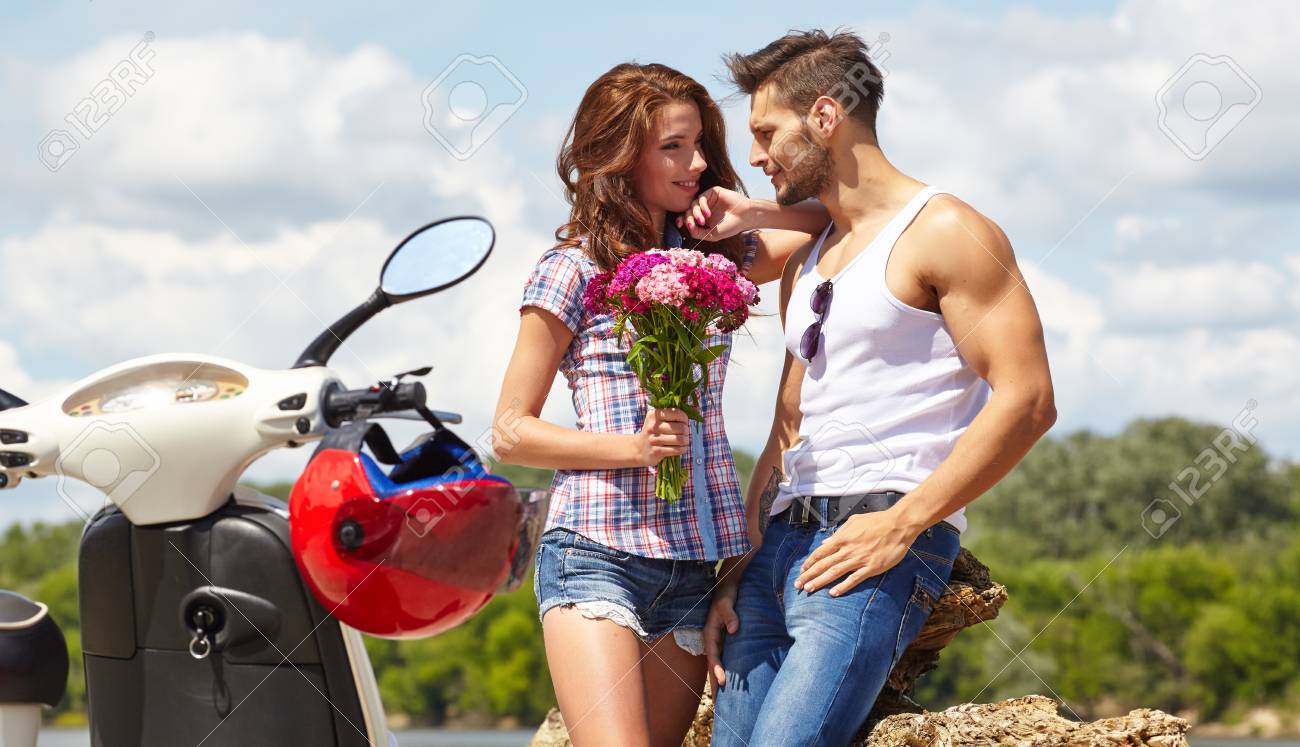 Read ways to rekindle passion and intimacy in your relationship here.
Remember those first amazing weeks and months together as a couple? You only saw the best parts of each other. But now, has that all-consuming intimacy faded away? Did it take your sex life down into the abyss with it?
In a recent "Happy, Healthy Sex in Marriage" survey, 77 percent of YourTango experts said the top relationship advice they give their clients seeking to sustain a hot, healthy sex life is this: "connect emotionally before initiating sex."
Intimacy ebbs and flows in all long-term relationships. It's entirely normal. But there's no need to settle for disconnect. 
My clients —both, men and women — say they long for "more intimacy" with their partners. But what they often mean is: She wants discussion before sex. He wants sex before discussion.
After 30 years of working with couples, I'm convinced that what we each desire from "emotional connection" is compassion. We're each saying that we want to feel safe enough to be vulnerable with our partners. We long to intimately reveal ourselves to our beloved — mind, body and soul.
Paul Gilbert, PhD, OBE, the creator of Compassion Focused Therapy (CFT) and one of the foremost researchers in the science of compassion in human relationships, describes a collection or "Circle of Components" which must consciously and creatively be practiced. Many of these are forms of intimacy we shared once upon a time. (Note: I highly recommend his book Mindful Compassion for more insights and guidance.)
If you're ready to reconnect with your partner and learn how to save your marriage, here are 8 compassion-building activities. By practicing them, you'll revitalize the "talk to me, share with me, make love to me" energy that helped you know you were right for each other in the first place.
1. Practice self-compassion
First and foremost, take care of you. Cultivate gentle kindness in the way you speak to yourself. Have a daily ritual or practice that brings you peace. If you're bullying and hard on yourself you're probably making your mate miserable, too.
There are thousands of books on ways to relax, meditate and become more centered: breathing exercises, mindfulness meditation, yoga, tai chi, a walk around the block. Find what works for you. Make it a part of your daily life. The better you feel, the more present you are in your relationship.
READ Six ways breaking relationship rules can make yours stronger
2. Turn off and tune out distractions
In today's high-tech culture, "turn off, tune in, catch up" might be an apt axiom for getting emotionally in touch with our significant others. It's hard, if not impossible, to pay attention in meaningful ways with the constant interruptions and distractions of modern technology.
For 20 minutes each day, make time to turn off your smart phones, computers and TVs. Stop texting friends. Stop answering emails from work. TiVo your favorite show for later. Tune in to what is happening with your partner. Maybe put on some soft music you both like.
3. Talk with open hearts (and open minds)
Really talk. Share happy moments, little victories, concerns. Ask questions. Then, listen (without judgment). True listening is an act of love. It is so rare in our media-jammed world. If you remember only one thing, let it be this: listen to understand, rather than the sole intent of being understood.
Listening is not a performance. Don't fix, debate or personalize. Simply hold the space with your partner. Name 3 things you appreciate about him. Thank him for those special things you forgot to mention.
4. Look each other in the eye
Not around the room, or at his chest. Connect with compassion and fondness through your gaze. A loving look is often the most intimate communication of all. Remember how you gazed into each other's eyes when you first met. See that person again.
5. Touch each other
This is a language that needs no words. Touch each other as a form of encouragement and support. An understanding hand on his arm. A gentle caress of her face.
Highly recommended: extended snuggling in each other's arms. Share that comforting, connecting hormone, oxytocin, that makes us feel so secure.
6. Share your dreams
Revive and revitalize the things you wanted at the beginning of your relationship. Talk about plans seemingly forgotten, or a new secret wish. Don't critique each other's dreams, just listen and hear the "real want/need" under their big idea.
7. Mix things up — in life and in the bedroom
Novelty is important. Talk about sex. Remember your first time together (every detail!). Revisit moments when you hungered for each other in every way.
Want something new in the bedroom? Start by recalling sexy moments from your relationship's "Greatest Bedroom Hits" and then try sharing new fantasies.
8. Schedule play dates
Go outside together. We can't solve a relationship problem in the environment in which it was initially created. Take walks in the park, a hike in the woods. Get a new perspective. In 20 minutes your brains will have switched to a different frequency and other creative brain centers will fire up and get the opportunity to problem solve.
Does this take some effort on your part? Yes. A long-term relationship is the biggest single commitment you will ever make. Not only can it but it should genuinely be intimate, emotional, compassionate and sexual. These things are not guaranteed just because you once upon a time said, "I do."
So, look over these suggestions and try saying, "We will."
Top 40 Powerful Leo Tolstoy Quotes about Love, Nature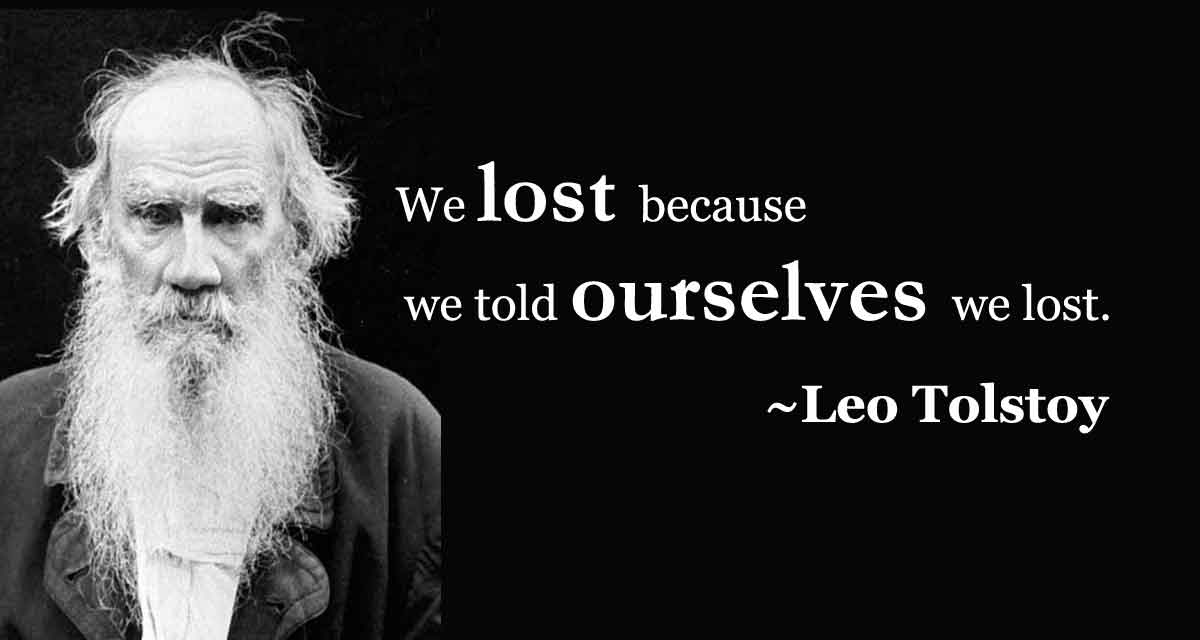 Leo Tolstoy Quotes: One of the greatest writers in history, Leo Tolstoy was a Russian writer who wrote different books that centered  on Trilogy such as "Childhood", "Boyhood and "Youth". 
Born as Count Lev Nikolayevich Tolstoy in the 1820s, Leo Tolstoy will always be remembered for his two famous novels, War & Peace and Anna Karenina. 
Editor's Pick
For a man filled with so much wisdom, the compilation of Leo Tolstoy quotes that will inspire you and reshape your thinking on some aspect of life. 
Powerful Leo Tolstoy Quotes You Should Never Forget
"The sole meaning of life is to serve humanity." – Leo Tolstoy
"I think… if it is true that there are as many minds as there are heads, then there are as many kinds of love as there are hearts." – Leo Tolstoy
"All, everything that I understand, I understand only because I love." – Leo Tolstoy
"Seize the moments of happiness, love and be loved! That is the only reality in the world, all else is folly. It is the one thing we are interested in here." – Leo Tolstoy
"A man is like a fraction whose numerator is what he is and whose denominator is what he thinks of himself. The larger the denominator the smaller the fraction." – Leo Tolstoy
"Everyone thinks of changing the world, but no one thinks of changing himself." – Leo Tolstoy
"If, then, I were asked for the most important advice I could give, that which I considered to be the most useful to the men of our century, I should simply say: in the name of God, stop a moment, cease your work, look around you." – Leo Tolstoy
"Only people who are capable of loving strongly can also suffer great sorrow, but this same necessity of loving serves to counteract their grief and heals them." – Leo Tolstoy quotes
"The only thing that we know is that we know nothing and that is the highest flight of human wisdom." – Leo Tolstoy
"A quiet secluded life in the country, with the possibility of being useful to people to whom it is easy to do good, and who are not accustomed to have it done to them; then work which one hopes may be of some use; then rest, nature, books, music, love for one's neighbor — such is my idea of happiness." – Leo Tolstoy
"True life is lived when tiny changes occur." – Leo Tolstoy quotes
"Without knowing what I am and why I am here, life is impossible." – Leo Tolstoy
"And all people live, Not by reason of any care they have for themselves, But by the love for them that is in other people." – Leo Tolstoy
"Freethinkers are those who are willing to use their minds without prejudice and without fearing to understand things that clash with their own customs, privileges, or beliefs. This state of mind is not common, but it is essential for right thinking…" – Leo Tolstoy
"In the name of God, stop a moment, cease your work, look around you." – Leo Tolstoy
"Life could be limitless joy, if we would only take it for what it is, in the way it is given to us." – Leo Tolstoy
"Our body is a machine for living. It is organized for that, it is its nature. Let life go on in it unhindered and let it defend itself." – Leo Tolstoy
"Some mathematician said: 'Pleasure lies not in discovering truth, but in seeking it.'" – Leo Tolstoy
"Truth, like gold, is to be obtained not by its growth, but by washing away from it all that is not gold." – Leo Tolstoy
"The sole meaning of life is to serve humanity." – Leo Tolstoy quotes
"Wrong does not cease to be wrong because the majority share in it." – Leo Tolstoy
"Anything is better than lies and deceit!" – Leo Tolstoy
"A truly wise man is always joyful." – Leo Tolstoy
"Happiness does not depend on outward things, but on the way we see them." – Leo Tolstoy
"Is it really possible to tell someone else what one feels?" – Leo Tolstoy quotes
"If there existed no external means for dimming their consciences, one-half of the men would at once shoot themselves, because to live contrary to one's reason is a most intolerable state, and all men of our time are in such a state." – Leo Tolstoy
"Pay bad people with your goodness; fight their hatred with you kindness. Even if you do not achieve victory over other people, you will conquer yourself." – Leo Tolstoy
"Is it really possible to tell someone else what one feels?" – Leo Tolstoy
"Spring is the time of plans and projects." – Leo Tolstoy quotes
"Nothing is so necessary for a young man as the company of intelligent women." – Leo Tolstoy
"We can know only that we know nothing. And that is the highest degree of human wisdom." – Leo Tolstoy
"He stepped down, trying not to look long at her, as if she were the sun, yet he saw her, like the sun, even without looking." – Leo Tolstoy quotes
"All happy families resemble one another; every unhappy family is unhappy in its own way." – Leo Tolstoy
"It is amazing how complete is the delusion that beauty is goodness." – Leo Tolstoy
"Respect was invented to cover the empty place where love should be." – Leo Tolstoy
"The changes in our life must come from the impossibility to live otherwise than according to the demands of our conscience not from our mental resolution to try a new form of life." – Leo Tolstoy
"Joy can only be real if people look upon their life as a service and have a definite object in life outside themselves and their personal happiness." – Leo Tolstoy
"One of the first conditions of happiness is that the link between Man and Nature shall not be broken." – Leo Tolstoy.
"Rummaging in our souls, we often dig up something that ought to have lain there unnoticed." – Leo Tolstoy
"There is something in the human spirit that will survive and prevail, there is a tiny and brilliant light burning in the heart of man that will not go out no matter how dark the world becomes." – Leo Tolstoy
Thanks for reading about Leo Tolstoy Quotes, leave your reply in the comments below,
Source: Glusea
Content on this website is protected by DMCA.  Dont waste your time copying because you would eventually remove it.