Vusi Thembekwayo Net Worth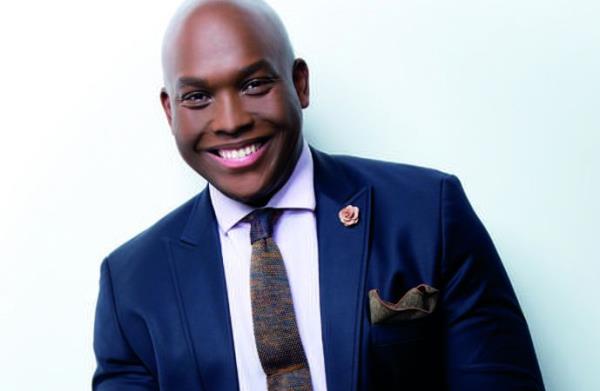 We bring to you Vusi Thembekwayo net worth
Vusi Thembekwayo net worth 2022: Vusi Thembekwayo is a South African Entrepreneur, Global Keynote Speaker, and venture capitalist.
Vusi Thembekwayo is an acclaimed business mogul and global speaker.
At 25 he ran a R400mn division in a R17bn multi-national and today is widely regarded as one of the most disruptive forces in venture capital in Africa.
Vusi Thembekwayo Net Worth
Vusi was forced to drop out of university at the end of his first year because of financial constraints.
He walked the full length of two malls in the East Rand, handing out his CV door-to-door, store to store, but after six weeks he still couldn't secure employment.
Vusi then used his international networks (gained through public speaking) and his cellphone, and began recruiting learners in South Africa for jobs in the UK and Australia.
This initiative birthed his first company – GPSA (Global Professionals South Africa) – a global recruitment agency that he ran from his township bedroom.
Currently, he is the CEO of a boutique investment & advisory firm in Africa. Leading by example, his firm forces medium, large and listed businesses into much needed, often painful, always lucrative new directions.

Having graced the covers of Entrepreneur Magazine, with features on Forbes and Inc500, his social media engagement often mirrors that of a Rockstar.
Vusi then sold a portion of his business to a Johannesburg-based digital agency in an effort to digitise his company.
Read Richest People in South Africa
Too early for the digital revolution and having poorly chosen partners, Vusi was soon out of business and money.
But at the age of 22 Vusi received a life-changing opportunity – he was offered a position at a corporate finance company. Here he refined his skills in corporate finance and became one of the go-to leverage finance guys in the team.
He combined his skills in finance with public speaking and after one speaking engagement he walked away from the event with a job offer.
Vusi went on to become an executive at Metro Cash and Carry – one of the largest consumer goods businesses in Africa – where he started, grew and managed a multimillion-dollar portfolio of $40 million ( R460 million).
Venture capitalist
Vusi recently sold a majority share in his management consultancy business Motiv8 to US partners in a multi-million rand deal and has used part of the proceeds to launch MyGrowthFund, a venture capital company which aims to establish and build entrepreneurship and funding nodes in the rural and township markets of South Africa.
Read Patrice Motsepe Net Worth
By 2030 Thembekwayo hopes to have built 300 sustainable black businesses by finding and nurturing high-growth black entrepreneurs through funding, incubation and enterprise development platforms.
Under MyGrowthFund, Vusi has just launched #Top40, a mentorship programme which will take 40 high-growth businesses that turn-over R 1 million rands, through an 18-month mentorship programme to scale up their businesses and progress to the next level.
Vusi Thembekwayo Net Worth
Vusi Thembekwayo Net Worth is estimated at $550 million.
His career highlights include an invitation to address the World Bank and the British House of Commons.
In 2013 and 2017 he hosted a sold-out show in Las Vegas as part of his Global Inspiration Tour.
He was recently named as one of the MeetingsNet Editor's Pick Top 12 International Speakers of 2016 sharing the limelight with global business leaders, including Levi Strauss & Co executive VP James Curleigh, Arianna Huffington – Co-founder and editor-in-chief of The Huffington Post, and crisis management superstar Judy Smith.
Read Cyril Ramaphosa net worth
Bryce Young Net Worth 2022, Career, Awards and Salary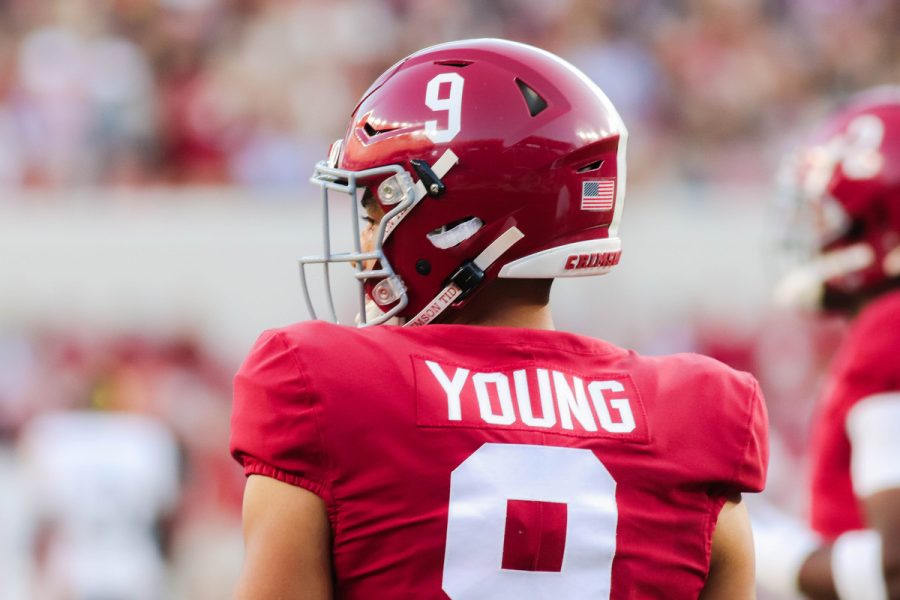 How much is Bryce Young Net Worth?
Full Name: Bryce Christopher Young
Date of Birth: July 5, 2001
Nationality: American
Source of Wealth: American Football
Bryce Young Net Worth and Biography
Bryce Young Net Worth 2022: Bryce Christopher Young is a young talented American football quarterback, currently plying his trade at Alabama Crimson Tide. 
He started playing American football right from when he was at Mater Dei High School in Santa Ana, in California. He currently holds the record for the highest passing yards in a single game by an Alabama quarterback.
Check out the richest footballers in the world list
At twenty years of age, Bryce Young has already announced his presence as one of the most sought after quarterbacks in American football.
For someone who is still a newbie in the American football system, Bryce Young Net Worth and salary are jaw dropping. In this article, we will be taking a look at Bryce Young's career, parents, age and achievements so far.
Bryce Young Biography
Bryce Young was born in Philadelphia, Pennsylvania, USA, on the 25th of July, 2001. His parents are Craig and Julie Young. Bryce later moved with his parents to Pasadena, California, where he spent the most part of his teenage years.
Bryce Young attended Cathedral High School, and later moved to Mater Dei HIGH school where he began nurturing is his desire and passion for American football.
Bryce was the Los Angeles Times Player of the Year as a senior, as well as California's Gatorade Football Player of the Year after making a record throw for 4,528 yards and 58 touchdowns.
He also won the USA Today High School Offensive Player of the Year award for his exceptional talents and performance as a quarterback.
Bryce was initially committed to playing for the University of Southern California before switching to allegiance to University of Alabama where he played football for.
College Career
As a Rookie
During his rookie year at Alabama, Bryce Young was deployed as a backup junior quarterback to Mac Jones which spanned through the 2020 season.
He made his college debut on September 26, 2020 in the late third quarter against Missouri at Faurot Field. Bryce Young went on to record 5-of-8 for 54 passing yards with two rushing yards on four attempts.
Bryce also featured in nine games in 2020, ending the season with a total of 156 passing yards and one touchdown.
Sophomore year
Bryce Young debuted for Crimson Tide as a starting quarterback on the 4th of September, 2021. Young also passed for 344 yards and four touchdowns, in 44-13 win over No. 14 Miami (Florida).
He also threw another record 559 yards to break Alabama school record for passing yards in a single game, on November 29, 2021. This feat set Bryce as the new record holder of the most passing yards in a single yard, surpassing former record holder, Scott Hunter.
On December 11, 2021, Young won the Heisman Trophy, becoming the first Alabama quarterback to win.
Bryce Young Net Worth
Bryce Young net worth 2022 is estimated at around $1 million. his annual income is $250,000. The primary source of his income comes from playing football at various championships and other matches. 
College statistics
How tall IS Bryce Young?
The young sensation, Bryce Young is 6 ft 0 in (1.83 m).
Bryce Young Weight
Regarding Bryce Young's weight, he weighs 194 lb (88 kg).
Career Highlights
College – Alabama (2020–present)
Bowl games– 2021 Rose Bowl, 2021 CFP National Championship
High school – Mater Dei (Santa Ana, California)
Awards and Achievements
Heisman Trophy (2021)
Maxwell Award (2021)
Davey O'Brien Award (2021)
SEC Offensive Player of the Year (2021)
AP College Football Player of the Year (2021)
SEC Championship Game MVP (2021)
First team All-SEC (2021)
CFP national champion (2020)
Pete Dawkins Trophy (2020)
USA Today Offensive Player of the Year (2019)
USA Today High School All-American (2019)
Bryce Young Salary
Bryce Young currently earns $250,000 per year.
Bryce Young Net Worth Summary
Bryce Young currently sits on a net worth of $1 million. This is as a result of his awards which comes with monetary prizes.
Recommended
Source: Glusea
Content on this website is protected by DMCA.  Dont waste your time copying because you would eventually remove it.