Victor Moses Cars and Houses
Victor Moses cars list includes a BMW, Ferrari, Ford Edge, Aston Martin among others, We bring to you the exclusive details of each car and house owned by Victor Moses.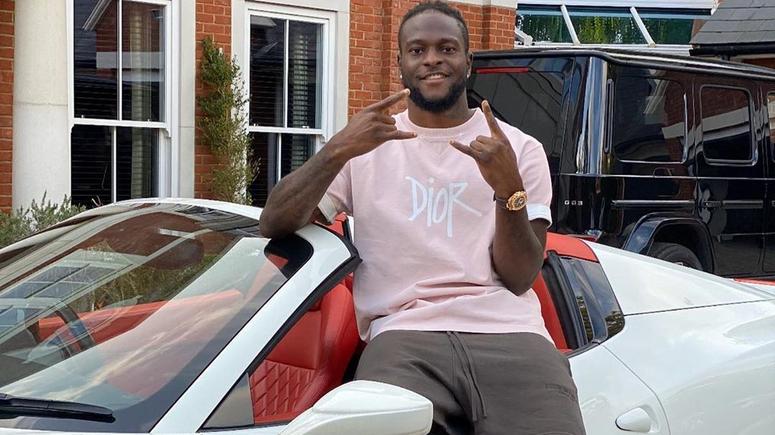 we bring to you the list of Victor Moses cars and houses.
Being one of the richest footballers in Nigeria, one would expect to see some luxurious cars sitting in Victor Moses Garage.
Keep reading as we unveil to you Victor Moses cars and houses list here.
Victor Moses is one of the best footballers from Africa, Nigeria to be precise, to maintain a low profile despite the level of wealth and fame he has attained.
He is a Nigerian winger who is currently playing for Spartak Moscow  in Russia. Moses previously played for the Nigerian national team where he won the African cup of nations with the Super Eagles.
Victor Moses has acquired so much wealth in the course of his career, enough to afford him the kind of luxury he desires. His fleet of exotic cars and houses are prove that the prolific winger has done well for himself. In this article, we will be taking a look at the various luxury cars owned by Victor Moses and the houses he lives in.
Victor Moses was born in Lagos, Nigeria, on December 12,1990. He grew up without the love of his parents, as his beloved parents were murders during a religious riot in Kaduna which turned him into an orphan. It was his relatives that contributed and sent him to the UK to start life afresh.
Victor Moses began playing in the youth ranks of Crystal Palace in 2002. He progressed to the pint of being promoted to the first team, and soon made 58 appearances for the club before he was sold to Wigan Athletic in 2010.
Victor Moses was outstanding during his time at Wigan Athletic, so much so that his eye catching performances caught the attention of Chelsea who came for his signature in 2012.
After signing for Chelsea in 2012, Victor Moses became a regular started under Antonio Conte whose tactics and formation favored the Nigerian winger who was deployed as a right wing back.
After playing a total of 87 games for Chelsea, Victor Moses was loaned to several clubs including Liverpool, WestHam United, Stock city, Fenerbahçe and Inter Milan. He was later loaned to Spartak Moscow before the deal was made permanent in July 2021.
So far Victor Moses has played eight games for his new club and has become indispensable to the club. Victor Moses has represented Nigeria 37 times at the international level and scoring 12 times. He retired from international duty in 2018,to focus on his club career.
Victor Moses Cars
Though a very humble footballer, Victor Moses has eye for luxury lifestyle. He cruises around with some of his expensive cars and also reside in his mega million mansion. Some of these cars parked in the garage of Victor Moses are listed below.
Aston Martin-$149,000
First on the list of victor Moses cars is the Aston Martin with a price tag of $149,000
This is a classy and revolutionary automobile owned by Victor Moses. The exotic ride comes with amazing features just like other elite automobile designs such as Rolls-Royce.
The Aston Martin is capable of accelerating from 0-60 mph in 3.6 seconds, apart from its sedan look.
It also comes with a very powerful twin-turbocharged, 503 hp V-8 engine for smooth ride. Although Aston Martin stands out with its speed, it is also designed with amazing and state of the art features with a classy appearance.
Ferrari 458 Italia-$365,000 
The Ferrari 458 Italia with a starting price of $363,000 is another expensive ride among Victor Moses cars
When considering a ride that is known for its exceptional speed, the Ferrari 458 Italia is the car you should give a thumbs up to.
The Ferrari 458 Italia is one of the fastest and expensive automobile with state of the art features.
The luxury car comes with a 4.5 liter V8 turbocharged engine with a 562hp and its capable of accelerating from 0-60 mph in 3.4 seconds. The maximum speed is 210 mph.
Ferrari 458 Italia also houses a seven speed transmission dual clutch which is peculiar to few models.
The comfort provided by the Ferrari 458 Italia is higher than in other models of Ferrari. The cockpit consist of racing seats with world class leather upholstery with a high-trimming quality.
Ford Edge-$32,000
Among Victor Moses cars list is the Ford Edge with a price tag of $32,000
The mid-size SUV is  designed with a very comfortable seating arrangements with turbocharged engines which gives it a high acceleration. 
It is designed with superb safety ratings which makes you feel confident and secure. The fuel consumption is low.
The Ford SUV is a two-row SUV with five seats and a V8 turbocharged engine with 8-speed automatic transmission.
The engine type is gas and a 250 hp.
BMW I8-$165,000
With so much earnings from his illustrious football career, you would not not be amazed to see a BMW among Victor Moses cars.
The BMW i8 is another luxury ride with stunning features especially considering the fact that it comes with a V6 engine and is capable of accelerating from 0-60 mph in 4.4 seconds.
The engine type of the BMW i8 is petrol with a combination of 227bhp and 129bhp electric motor along with an automatic 6 speed transmission system.
Victor Moses Houses
Victor Moses is a proud owner of a 6 bedroom state of the art mansion located in Lekki, Lagos State, Nigeria. The house is said to be valued at $600,000.
The mansion in itself is a joy to behold, as it contains a swimming pool, penthouse cinema with recent technological gadgets. 
What do you think about the article on Victor Moses Cars and Houses? leave your reply in the comments below
Source: Glusea
Jeff Bezos Cars and Houses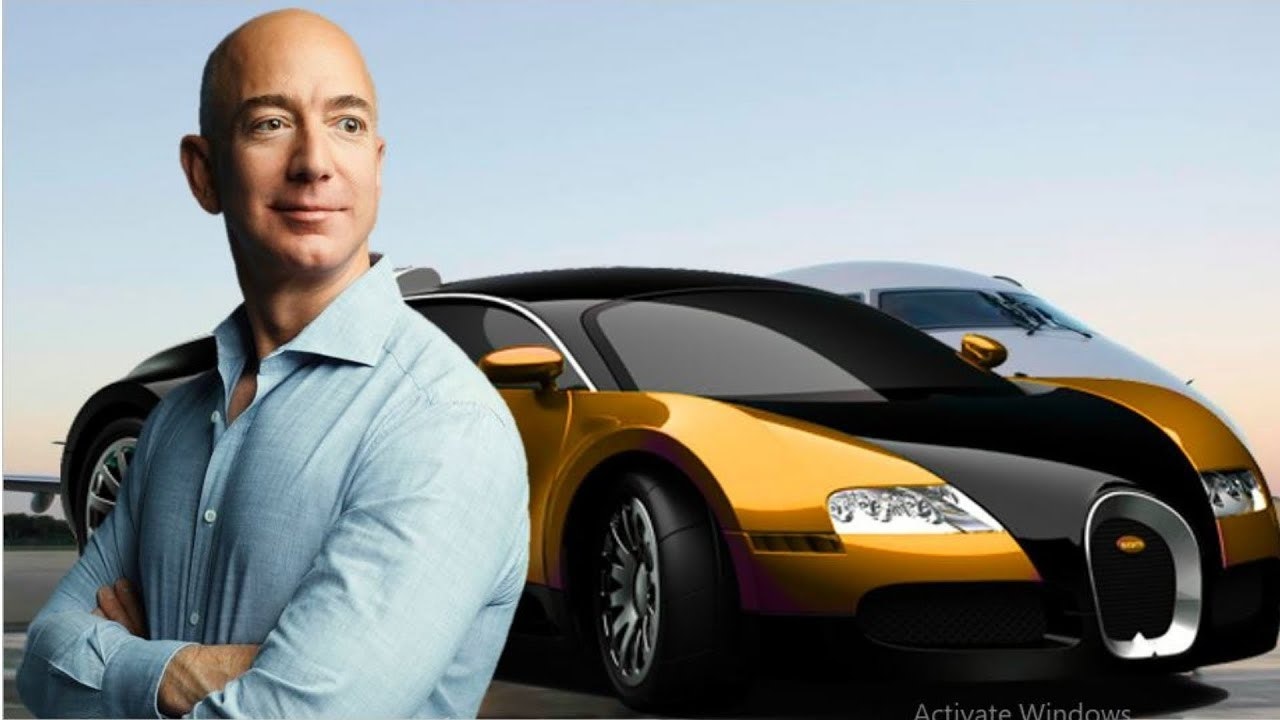 Jeff Bezos cars and houses: Jeff Bezos is undoubtedly the richest person in the world currently. He is the giant of E-commerce and the CEO and founder of Amazon, the world's largest online market. Despite the fact that he is a public figure and his wealth knows no bounds, Jeff Bezos still maintains a high level of humility and low profile. 
Jeff Bezos established Amazon in 1994. Initially, Amazon started as an online bookstore before it later expanded to online sakes of videos and music as well as other products. It is no doubt that Jeff Bezos cars over the years have increased as a result of the success of his company
Jeff Bezos began also went on to  establish  the aerospace manufacturer and sub-orbital spaceflight services company Blue Origin in 2000. 
Editor's Picks
Through the Amazon Web Services branch, Amazon has become the largest Internet company by revenue, as well as the largest provider of virtual assistants and cloud infrastructure services in the world.
Jeff Bezos also established the biotechnology company known as Altos Labs with Yuri Milner, the founder of Mail. Ru.
He was named by Forbes wealth index as the first centibillionaire and in 2018 he was named the richest man in modern history immediately after his net worth skyrocketed to $150 billion.
Jeff Bezos later stepped down  as the CEO of Amazon and took up the role of an Executive Chairman, and the chief of Amazon's cloud computing division, Andy Jassy took over as the new CEO of Amazon in 2021. On the 20th of July 2021, Jeff Bezos, along with his brother Mark Bezos traveled to space through their suborbital flight which lasted for more than 10 minutes at a peak of 107.0km.
Jeff Bezos Cars
Jeff Bezos cars includes the following;
Lamborghini Veneno Roadster-$5 million 
Koenigsegg CCXR Trevita-$4.8 million
Bugatti Veyron Mansory-$3.4 million 
Ferrari Pininfarina Sergio-$3 million 
Lykan HyperSport-$3.4 million 
Although he is know for his humility despite his status, Jeff Bezos also owns some of the expensive and luxurious assets like cars. Jeff Bezos has spent a pinch of his wealth acquiring the most expensive cars in the world, and we will be taking a look at some of these exotic cars in his possession, in the segment that talks about Jeff Bezos Cars.
Jeff Bezos Cars
This segment brings you a compilation of the most expensive cars parked in the garage of the world richest person, Jeff Bezos. 
Lamborghini Veneno Roadster-$5 million
The Lamborghini Veneno Roadster is the most expensive car in Jeff Bezo's car collection. The Lamborghini is valued at $ 5 million. The chassis of the Lamborghini veneno car is monocoque (integrated into the body) made of carbon fiber, the exterior is also made of carbon fiber.
The Veneno Roadster comes with a 6.5 liter V12 engine with 60 ° MPI (Multi-Point Injection). Powerful max. Power of 750 CV (552 kW) at 8,400 rpm and maximum torque of 690 Nm (507 lb.-ft.) at 5,500 rpm.
Koenigsegg CCXR Trevita-$4.8 million
The CCXR Trevita is a limited edition of the Koenigsegg CCXR with a diamond-woven carbon fiber finish. The Trevita is the fastest car in Jeff Bezos collection. Only two of Trevita exist in the world, which makes it one of the rarest vehicles from Koenigsegg.
The price of $4.8 million Koenigsegg CCXR Trevita. Which in the world of expensive cars still isn't the most expensive car in Jeff Bezos' car collection.
The car is equipped with a 4.8 liter twin-compressor DOHC 4-valve V8 engine. The engine achieves a maximum output of 1018 hp at 7000 rpm and a torque of 1080 Nm at 5600 rpm. This Koenigsegg Trevita can go from 0-100 in 2.9 seconds with a top speed of more than 400 km / h
Bugatti Veyron Mansory-$3.4 million
The Bugatti Veyron offers not only a really fast driving experience, but also giving refined luxury impression . MANSORY knows how to combine luxury and design with the exclusive limited edition vehicle in a pleasant way. Conventional craftsmanship, hand-picked materials and a perfect design come together and make the interior of a vehicle in a class of its own.
 The Bugatti Veyron Mansory costs $ 3.4 million, making it one of the most expensive cars in the world. The 8.0-liter W16 engine has been increased to 1,110 output (827 kilowatts) over the 1,001 hp (746 kW) that you would find on the production version when new. This should allow the Mansory Veyron to effortlessly run to 60 miles per hour (96 kilometers per hour) in less than 2.5 seconds.
The Bugatti Veyron is another one of Jeff Bezos cars
Ferrari Pininfarina Sergio-$3 million
Ferrari and Pininfarina, the two draftsmen of the Sergio concept. Produced six serial models of the extremist supercar, each of which cost $3 million. Each of the six Ferrari Sergio was customized by its manufacturers in a workshop in Maranello, colors, materials and finishes were available in their varieties to suit their own preferences.
The result is without mistake, a vehicle that is fast, excellent and absolutely unique. The center console, dashboard, and steering wheel are the same as on Ferrari 458 Spider, With changes made so that all parts fit properly.
A characteristic element of the different vehicles of this extraordinary Ferrari are the headrests. They are not part of the seats, but drift with the body, associate with the sliding bar and prove to be more essential for the outside than for the inside
Lykan HyperSport-$3.4 million
The Lykan HyperSport is the first hypercar manufactured by W Motors. Made the company gained a global fame when it became the focus of Universal Studios' Furious 7. It was presented as the hero car in the film and is the most expensive vehicle ever to be featured in The Fast and The Furious franchise.
 The  Lykan HyperSport  which has just Seven units left, is probably the most exclusive car in the world. But that's not all, the Lykan stages the world's first holographic mid-air show with intelligent motion control. And it has 440 jewels lined in the LED headlights.
The car has a 3756 cc Flat 6 engine with a twin turbocharger that can bring the car to a top speed of 395 km / h. The Lykan Hypersport costs $ 3.4 million and is among the list of Jeff Bezos cars.
how many cars does Jeff Bezos have?
Jeff Bezos does have over a dozen cars, however, our article has been limited to only the luxurious cars the business mogul owns
Jeff Bezos Houses
Jeff Bezos reportedly owns the most expensive homes sale in California worth $165 million called Warner Estate, which he acquired in 2020. He also acquired a mansion worth $10 million, adjacent to the Warner Estate in July, 2021. The mansion is situated in Beverly Hills on a 13,600 square foot mansion with two guesthouses, a tennis court and many others. 
Thanks for reading about Jeff Bezos Cars and Houses. Leave your reply in the comments below.
Source: Glusea
Content on this website is protected by DMCA.  Dont waste your time copying because you would eventually remove it.