Useful Tips on how to Buy a Used Car Profitably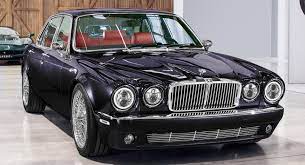 Every year, new models of vehicles appear on the Nigerian automotive market. Buying a new car from the salon is a very pleasant event that can become an exciting memory. Unfortunately, not all drivers can afford such a serious investment of money. Buying a used car is a reasonable solution for those who want to keep a budget and enjoy driving without extra costs. In our article, we will talk about the reasons why you should also make a choice in favor of buying a used vehicle.      
At the same time, buying cars in Nigeria shouldn't be risky. Here is how to protect yourself from buying a lemon car and save your budget.
The main factor that many experienced motorists pay attention to is the reliability of used cars. You've hardly heard stories about how old cars have been rusting in just a few years. But modern vehicles, unfortunately, are often subject to such a problem. No one wants to give money for the latest model, which will turn into a rusty pile of metal too soon.
You can verify the reliability of a used car by studying the history of operation. If the previous owners drove carefully and regularly remembered about maintenance, you have nothing to worry about. At the same time, some facts from history may alert you. If the vehicle was involved in an accident or was damaged as a result of natural disasters, you will have to resort to repair. Use the vin decoder to be sure of the safety of the selected car.
You must not forget about the importance of a good reputation and positive reviews. The older the car and the earlier it appeared on the automotive market, the more information about it can be found. Almost all car brands produce both excellent vehicles and not very successful ones. When you get acquainted with the stories and opinions of other motorists, it is easier for you to form an objective view that will help you make the right purchase decision.
Someone may object that the car from the salon definitely deserves a good reputation because of its clean history. But you need to understand that it has not yet been used in real conditions on the road, and therefore not all the words of the dealer should be trusted. It is much safer to get acquainted with the real vehicle history, which reflects its technical condition.
The decision-making may also be influenced by previous positive experiences if you previously had a car of the same brand or brand. Then you can roughly imagine how well the vehicle fits your driving style.
Then you won't want to invest in a brand new car that you've only seen in an ad. It is much more profitable to turn to a reliable and proven option that will not give you an unpleasant surprise.
You can also ask your friends what vehicles they use and whether they can recommend this model. If for a long time they have not been forced to give money for expensive repairs and fixing various breakdowns, you can pay attention to such a brand. However, it can be dangerous to rely only on someone else's feedback. Additionally, use the license plate lookup to be sure of the correctness of your choice.
You also have the opportunity to get certain guarantees if you buy a certified used car. Now you can easily find a dealership or a specialized company that sells used vehicles and at the same time provides reliable information about their history. In this case, you do not need to be afraid that you will find a serious breakdown after a test drive or registration of the transaction.
Thus, buying used cars has quite a lot of advantages. If you are looking for a suitable vehicle, it is not necessary to consider expensive options from the salon. Having saved your budget, you will be able to spend money on other useful things, while enjoying comfortable and safe driving.
Read about the most expensive cars in the world
source: Glusea