Entrepreneur Elon Musk has achieved global fame as the chief executive officer (CEO) of electric automobile maker Tesla Inc.  and the private space company SpaceX. Musk was an early investor in several tech companies, and in October 2022, he completed a deal to take Twitter, Inc. (now X Corp) private.
Elon Musk is currently the richest person in the world according to Forbes with a net worth of $234 billion.
Early career and financial success
In 1995, Musk, his brother Kimbal, and Greg Kouri founded Zip2. Errol Musk provided them with $28,000 in funding. The company developed an Internet city guide with maps, directions, and yellow pages, and marketed it to newspapers. They worked at a small rented office in Palo Alto, Musk coding the website every night.
Eventually, Zip2 obtained contracts with The New York Times and the Chicago Tribune. The brothers persuaded the board of directors to abandon a merger with CitySearch; however, Musk's attempts to become CEO were thwarted. Compaq acquired Zip2 for $307 million in cash in February 1999, and Musk received $22 million for his 7-percent share.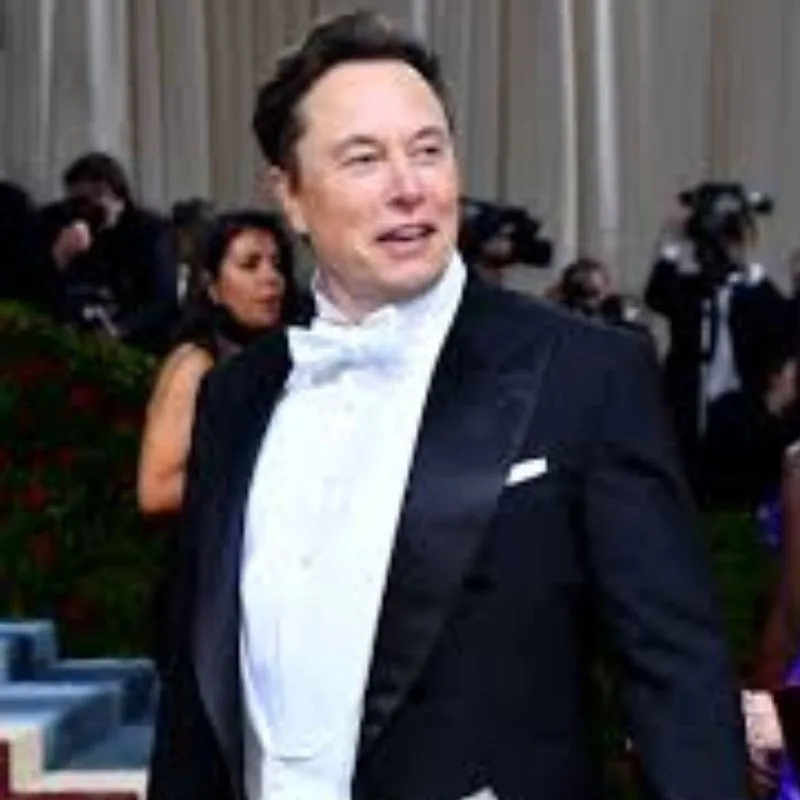 The first surge: PayPal acquisition
Later in 1999, Musk co-founded X.com, an online financial services and e-mail payment company with $12 million of the money he made from the Compaq acquisition. X.com was one of the first federally insured online banks, and over 200,000 customers joined in its initial months of operation.
Even though Musk founded the company, investors regarded him as inexperienced and replaced him with Intuit CEO Bill Harris by the end of the year.
In 2000, X.com merged with online bank Confinity to avoid competition, as Confinity's money-transfer service PayPal was more popular than X.com's service. Musk then returned as CEO of the merged company.
In 2002, PayPal was acquired by eBay for $1.5 billion in stock, of which Musk—the largest shareholder with 11.72% of shares—received $175.8 million
Founding and vision of Tesla
Tesla, Inc.—originally Tesla Motors—was incorporated in 2003 by Martin Eberhard and Marc Tarpenning, who financed the company until the Series A round of funding. Both men played active roles in the company's early development prior to Musk's involvement.
Musk led the Series A round of investment in February 2004; he invested $6.5 million, became the majority shareholder, and joined Tesla's board of directors as chairman.
Musk took an active role within the company and oversaw Roadster product design but was not deeply involved in day-to-day business operations.
A series of escalating conflicts in 2007, and the financial crisis of 2007–2008 led to Eberhard being ousted from Tesla. Musk assumed leadership of the company as CEO and product architect in 2008.
Tesla's stock success and Musk's net worth boost
At the start of 2020, Musk had a net worth of $27 billion. By the end of the year his net worth had increased by $150 billion, mostly driven by his ownership of around 20% of Tesla stock.
Founding of SpaceX
Musk founded SpaceX in May 2002 and became the company's CEO and Chief Engineer.
SpaceX attempted its first launch of the Falcon 1 rocket in 2006. Though the rocket failed to reach Earth orbit, it was awarded a Commercial Orbital Transportation Services program contract from NASA Administrator (and former SpaceX consultant) Mike Griffin later that year. After two more failed attempts that nearly caused Musk and his companies to go bankrupt, SpaceX succeeded in launching the Falcon 1 into orbit in 2008. Later that year, SpaceX received a $1.6 billion Commercial Resupply Services contract from NASA for 12 flights of its Falcon 9 rocket and Dragon spacecraft to the International Space Station, replacing the Space Shuttle after its 2011 retirement. In 2012, the Dragon vehicle docked with the ISS, a first for a commercial spacecraft.
The SolarCity Merger and Beyond
Musk provided the initial concept and financial capital for SolarCity, which his cousins Lyndon and Peter Rive founded in 2006. By 2013, SolarCity was the second largest provider of solar power systems in the United States
Tesla acquired SolarCity for over $2 billion in 2016 and merged it with its battery unit to create Tesla Energy.
Implications on Elon Musk's net worth
Financial gains and challenges from the SolarCity merger
Evaluating the overall impact on Musk's wealth and investments
Elon Musk's shifting interest from traditional investments to cryptocurrencies
Notable involvement with Bitcoin and other digital assets
Summary and Analysis of Elon Musk's Net Worth Evolution
A comprehensive overview of the factors contributing to Elon Musk's net worth development
FAQs
How does Elon Musk's net worth compare to other billionaires?
Elon Musk is the richest person in the world according to Forbs Magazine. His net worth is valued at $134 billion.
At the start of 2020, Musk had a net worth of $27 billion. By the end of the year his net worth had increased by $150 billion, mostly driven by his ownership of around 20% of Tesla stock.
 In November of that year, Musk passed Facebook co-founder Mark Zuckerberg to become the third-richest person in the world; a week later he passed Microsoft co-founder Bill Gates to become the second-richest.
In January 2021, Musk, with a net worth of $185 billion, surpassed Amazon founder Jeff Bezos to become the richest person in the world.  Bezos reclaimed the top spot the following month.
 On September 27, 2021, after Tesla stock surged, Forbes announced that Musk had a net worth of over $200 billion, and was the richest person in the world. In November 2021, Musk became the first person to have a net worth of more than $300 billion
What are Elon Musk's primary sources of income and wealth?
Around 75% of Musk's wealth derived from Tesla stock in November 2020
Is Elon Musk's net worth susceptible to significant fluctuations?
Due to instability in stock price, Elon Musk net worth often fluctuates. On December 30, 2022, it was reported that Musk had lost $200 billion from his net worth due to declining stock values in Tesla, becoming the first person in history to lose such a large sum of money.
] In January 2023, Musk was recognized by Guinness World Records for experiencing the "largest loss of personal fortune in history" with regards to his financial losses since November 2021, which Guinness quoted a Forbes estimate of $182 billion.
Conclusion
Elon Musk is the richest man in the world with a fortune of $234 billion as estimated by Forbes.
Source: Glusea