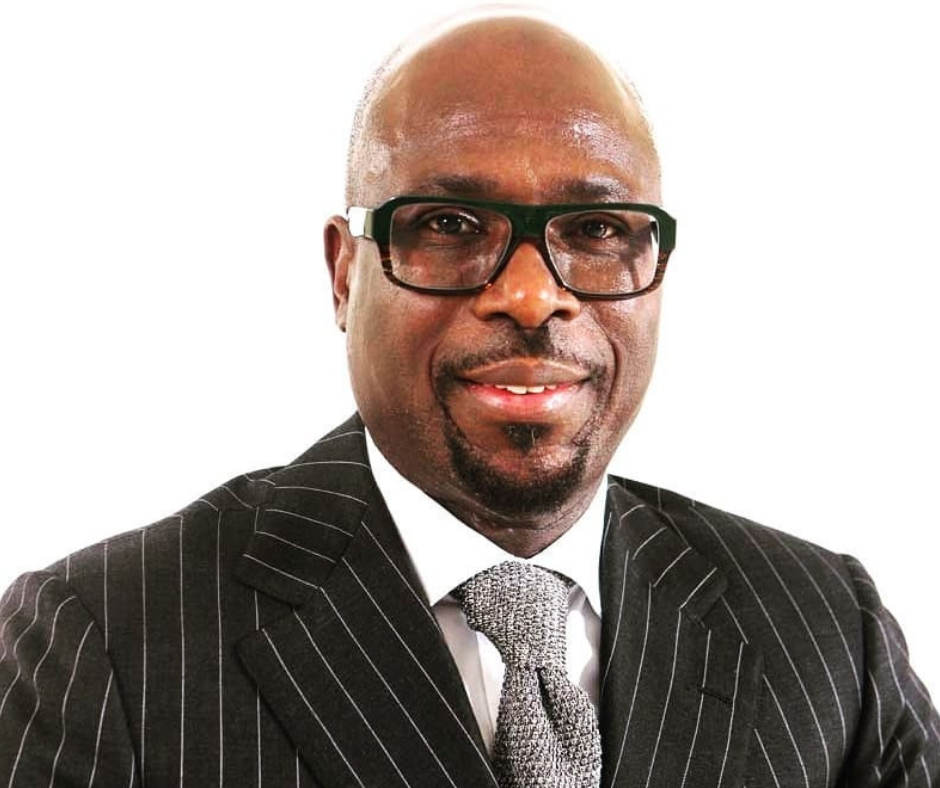 What is Tunde Folawiyo net worth
Tunde Folawiyo Net Worth is $650M according to Forbes
Tunde Folawiyo is the managing director of the Yinka Folawiyo Group, conglomerate with interests in energy, agriculture, shipping, real estate and engineering.
His father, Wahab Folawiyo, a well known Nigerian businessman and Islamic leader, started the group in 1957 as a commodities trading outfit and served as chairman until 2008 when he passed away. Folawiyo now calls the shots.
The company's oil exploration firm, Yinka Folawiyo Petroleum, owns a 60% interest in an oil block that contains the Aje offshore field. Other assets include minority stakes in Nigeria's Access Bank and mobile phone carrier MTN Nigeria.
Read Arthur Eze Net Worth
Tunde Folawiyo was educated at the London School of Economics, where he obtained a B.Sc degree in Economics in 1980, and an LL.B in 1984. He obtained an LL.M degree from the University College London in June 1985.
Yinka Folawiyo Group of Companies
In 1957, Tunde's father started Yinka Folawiyo & Sons as a commodity trading company. The company was established to carry out import and export activities between Nigeria and other countries.
In 1956, his father became the first entrepreneur to develop trading activities between Eastern Europe and Nigeria. Yinka Folawiyo & Sons grew its activities across the region, trading in commodities such as sugar, cement, construction materials, tinned and frozen fish, dairy products and rice.
As the company progressed, it evolved into Yinka Folawiyo Group with subsidiaries in shipping, oil and gas, real estate and agriculture.
Subsidiaries of Yinka Folawiyo Group
Maritime Associates International
The company was incorporated in 1967 as a shipping and forwarding agency. Maritime Associates was invited by the Nigerian Produce Marketing Company (NPMC) to be a national carrier for Nigerian agricultural exports.
United Property Developers
The company was incorporated in 1971 when there was growing need in Lagos for commercial and residential properties. Ever since then, it has developed warehouses, residential and office properties across Nigeria.
Yinka Folawiyo Petroleum
Incorporated in 1982 and has become one of the leading indigenous oil companies in Nigeria. The company was granted an Oil Prospecting License(OPL) in 1991 and owns 60% interest in the Aje Oil and Gas field located in Block OML 113 Offshore, Lagos.
In 2016, Yinka Folawiyo Petroleum commenced production of crude oil from Aje Oil and Gas, which is the first producing field outside the Niger Delta in Nigeria.
Folawiyo Energy Limited
The company is a mainstream oil and gas company. It focuses on delivering storage solutions for refined fuel products. The company has a laboratory and on-site testing facility that measure and sample received and distributed products.
Enyo Retail and Supply
The fuel retailing brand was incorporated in 2016 with the aim of expanding the group trademark in the downstream energy space. It provides fuel retailing services and renewable energy products to Nigerian market.
Folawiyo Farms
The company was launched in 1986 to diversify the interest of the Group. Folawiyo Farms is located in Oyo State and they cultivate and process crops, and rear poultry. Crops grown includes pineapple, maize and cassava.
Tunde Folawiyo Net Worth
Tunde Folawiyo net worth is estimated at $650 million according to Forbes. He is one o the richest men in Nigeria
He serves as Director of MTN Nigeria Ltd, Executive Director of Yinka Folawiyo Group of Companies. Tunde also founded Folawiyo Energy Ltd, a subsidiary of the Yinka Folawiyo Group of Companies.
Bryce Young Net Worth 2022, Career, Awards and Salary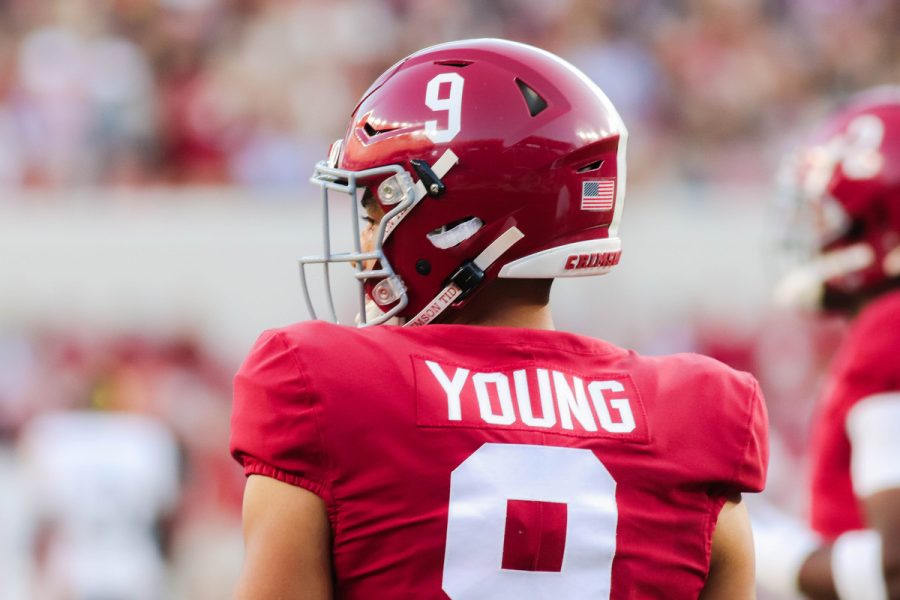 How much is Bryce Young Net Worth?
Full Name: Bryce Christopher Young
Date of Birth: July 5, 2001
Nationality: American
Source of Wealth: American Football
Bryce Young Net Worth and Biography
Bryce Young Net Worth 2022: Bryce Christopher Young is a young talented American football quarterback, currently plying his trade at Alabama Crimson Tide. 
He started playing American football right from when he was at Mater Dei High School in Santa Ana, in California. He currently holds the record for the highest passing yards in a single game by an Alabama quarterback.
Check out the richest footballers in the world list
At twenty years of age, Bryce Young has already announced his presence as one of the most sought after quarterbacks in American football.
For someone who is still a newbie in the American football system, Bryce Young Net Worth and salary are jaw dropping. In this article, we will be taking a look at Bryce Young's career, parents, age and achievements so far.
Bryce Young Biography
Bryce Young was born in Philadelphia, Pennsylvania, USA, on the 25th of July, 2001. His parents are Craig and Julie Young. Bryce later moved with his parents to Pasadena, California, where he spent the most part of his teenage years.
Bryce Young attended Cathedral High School, and later moved to Mater Dei HIGH school where he began nurturing is his desire and passion for American football.
Bryce was the Los Angeles Times Player of the Year as a senior, as well as California's Gatorade Football Player of the Year after making a record throw for 4,528 yards and 58 touchdowns.
He also won the USA Today High School Offensive Player of the Year award for his exceptional talents and performance as a quarterback.
Bryce was initially committed to playing for the University of Southern California before switching to allegiance to University of Alabama where he played football for.
College Career
As a Rookie
During his rookie year at Alabama, Bryce Young was deployed as a backup junior quarterback to Mac Jones which spanned through the 2020 season.
He made his college debut on September 26, 2020 in the late third quarter against Missouri at Faurot Field. Bryce Young went on to record 5-of-8 for 54 passing yards with two rushing yards on four attempts.
Bryce also featured in nine games in 2020, ending the season with a total of 156 passing yards and one touchdown.
Sophomore year
Bryce Young debuted for Crimson Tide as a starting quarterback on the 4th of September, 2021. Young also passed for 344 yards and four touchdowns, in 44-13 win over No. 14 Miami (Florida).
He also threw another record 559 yards to break Alabama school record for passing yards in a single game, on November 29, 2021. This feat set Bryce as the new record holder of the most passing yards in a single yard, surpassing former record holder, Scott Hunter.
On December 11, 2021, Young won the Heisman Trophy, becoming the first Alabama quarterback to win.
Bryce Young Net Worth
Bryce Young net worth 2022 is estimated at around $1 million. his annual income is $250,000. The primary source of his income comes from playing football at various championships and other matches. 
College statistics
How tall IS Bryce Young?
The young sensation, Bryce Young is 6 ft 0 in (1.83 m).
Bryce Young Weight
Regarding Bryce Young's weight, he weighs 194 lb (88 kg).
Career Highlights
College – Alabama (2020–present)
Bowl games– 2021 Rose Bowl, 2021 CFP National Championship
High school – Mater Dei (Santa Ana, California)
Awards and Achievements
Heisman Trophy (2021)
Maxwell Award (2021)
Davey O'Brien Award (2021)
SEC Offensive Player of the Year (2021)
AP College Football Player of the Year (2021)
SEC Championship Game MVP (2021)
First team All-SEC (2021)
CFP national champion (2020)
Pete Dawkins Trophy (2020)
USA Today Offensive Player of the Year (2019)
USA Today High School All-American (2019)
Bryce Young Salary
Bryce Young currently earns $250,000 per year.
Bryce Young Net Worth Summary
Bryce Young currently sits on a net worth of $1 million. This is as a result of his awards which comes with monetary prizes.
Recommended
Source: Glusea
Content on this website is protected by DMCA.  Dont waste your time copying because you would eventually remove it.