Top Facts About Pep Guardiola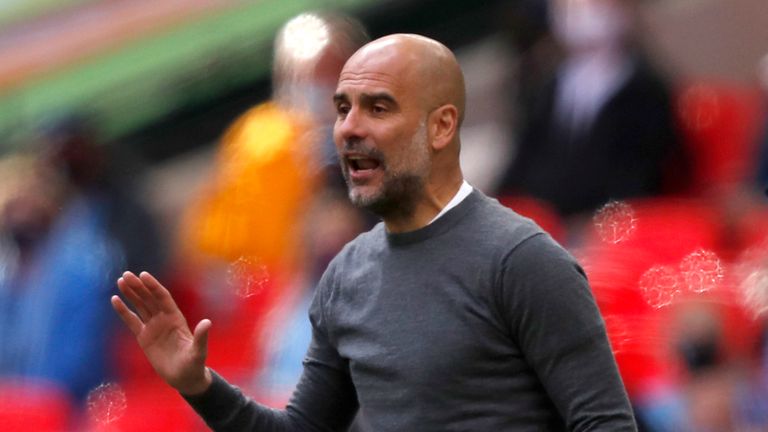 Pep Guardiola facts
Pep Guardiola facts: Josep "Pep" Guardiola Sala is a Spaniard professional football manager. He is the current manager for English premier league side Manchester City. Pep is often considered one of the best football managers in the world. In this article, we will be bringing to you the amazing top facts about Pep Guardiola.
He has won two Champions League Trophies
Pep Guardiola won his first Champions League with Barcelona in the 2008-09 season after beating Manchester United 2-0, his debut as a Barcelona coach. pep became the youngest man to coach a Champions League-winning team.
Read ole gunnar solskjaer net worth
Pep's second champions league trophy was won in 2011 after beating Manchester United again at Wembley 3-1
The First Manager to Beat Real Madrid Four Times in a Row
During his first two seasons as Barcelona manager, Pep saw the club win all their encounters with Real Madrid making him the very first manager in the history of the club to achieve this feet.
Most consecutive league games Won
Guardiola holds the record for the most consecutive league games won in La Liga, the Bundesliga, and the Premier League.
After a successful spell at the Club as a player and as coach of Barça B, Guardiola won 14 of a possible 19 trophies in four seasons in charge of the first team
Read Facts about Mourinho
Guardiola's Bayern scored 254 goals in 102 league matches – a Bundesliga record – and they conceded just 58 goals in total, at an average of 0.6 per game.
Currently in Man City, Pep has played 291 matches, won 214, lost 41 and drawn 36 so far.
One of the Best Managers of All Time
According to 90min.com, pep Guardiola is ranked number of top 50 managers of all time. According to the article, Pep is a La Liga winner, Bundesliga winner, and Premier League winner. There aren't many managers nowadays who can boast that record, but Pep Guardiola can.
Best Midfielders on All-Time in Barcelona
As a player for Barcelona, Pep Guardiola played 479 games in 12 seasons for the first team, winning 16 trophies. He also captained the team from 1997 until his departure from the club in 2001.
He has Over 500 matches as Manager
On 31 January 2021, Guardiola won his 500th game as manager as City beat Sheffield United 1–0 at home in the Premier League. City won all nine games in January and became the team with the most wins (9) in a single month in the top four tiers of English football since the Football League began in 1888.
He Takes £20million yearly salary
Guardiola reportedly takes home £20million yearly salary, which works out as approximately £385,000 per week. this makes him one of the highest paid Football managers in the world
He has a net worth of $120 million
Pep Guardiola currently has an estimated net worth of over $120 million. The Spaniard is one of the top earning football managers ibn the world. Unlike other football managers, he earns more than the super stars in his team.