Top 5 Richest Kings in Ghana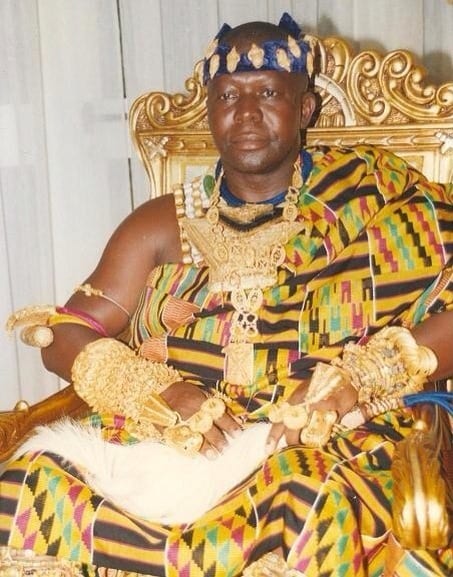 Ghana has a lot of Kings but only a few of them are wealthy. The reason is due partially to the length of their reign and the resources available in their kingdoms. In this article we will be sharing with you the top 5 richest kings in Ghana.
Top 5 Richest Kings in Ghana
Otumfuo Osei Tutu II
Otumfuo Osei Tutu II is the richest King in Ghana with a net worth of $12 million. He has also been listed as the 5th richest king in Africa. Osei Tutu II  is the 16th Asantehene and has been in power since 26 April 1999.
 He is also the Chancellor of the Kwame Nkrumah University of Science and Technology (KNUST). Otumfuo Osei Tutu II is the Grand Patron of the Grand Lodge of Ghana and the Sword Bearer of the United Grand Lodge of England.
Otumfuo Osei Tutu II is the King of Ghana's gold-rich Ashanti kingdom, home to the country's largest ethnic group, the Asantes. He ascended the throne in 1999 and serves as the political and spiritual head of the Asante people.
After studying in the United Kingdom, Osei Tutu II worked briefly in private and public organizations in the United Kingdom and Canada before returning to Ghana in 1989 to set up Transpomech Ghana, a $12 million (sales) company that provides mining equipment to several large industrial companies in Ghana.
The King also owns extensive real estate in Ghana and South Africa as well as a collection of valuable gold crown jewels.
Osagyefuo Amoatia Ofori Panin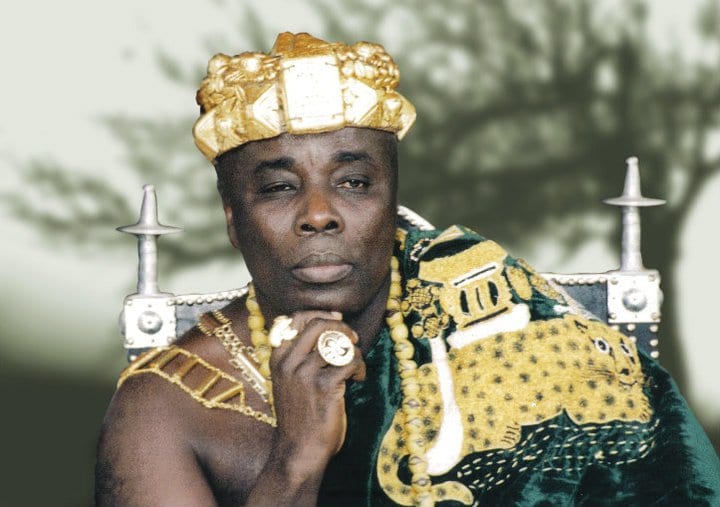 Osagyefuo Amoatia Ofori Panin is the 35th king also called Okyeman in the Eastern Region of Ghana. He was enstooled on October 4, 1999 to succeed his brother, Osagyefo Kuntukunuku. He is one of the richest kings in Ghana
Togbe Afede XIV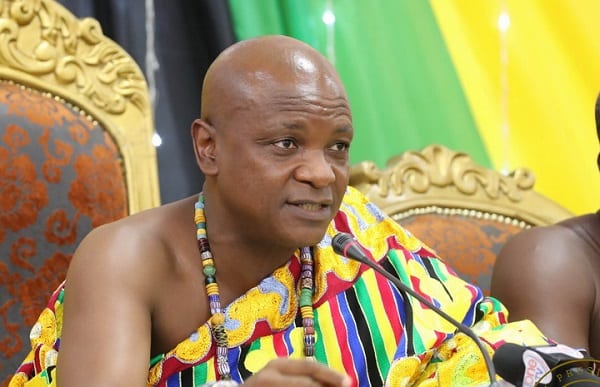 ogbe Afede XIV  was born James Akpo. He is the President of the National House of Chiefs, the Agbogbomefia of the Asogli State and President of Asogli Traditional Area.
Togbe Afede XIV is an alumnus of University of Ghana where he obtained Bachelor of Business Administration in Accounting. He also holds an MBA from the Yale School of Management. he is among the wealthiest kings in Ghana
Osagyefo Agyemang Badu II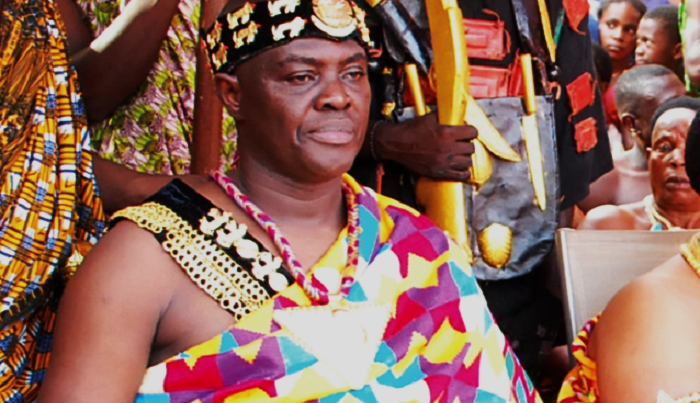 Osagyefo Agyeman Badu II is the one of the respected Kings in Ghana. He is a traditional ruler and also a High Court judge. He owns a Ghanaian Premier League club, Aduana Stars.
Richest Kings in Ghana
Naa Bukali II Yaa Naa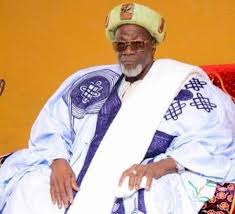 Bukali II was born Bukari, Abukari, Abubakar is the current Yaa Naa, traditional ruler of the Kingdom of Dagbon in Ghana. Bukali was ordained by the kingmakers of Dagbon as the 41st Yaa Naa on January 18, 2019. Being a King in one of the powerful kingdoms, Bukali II is one of the richest kings in Ghana.
Ole Gunnar Solskjaer Net Worth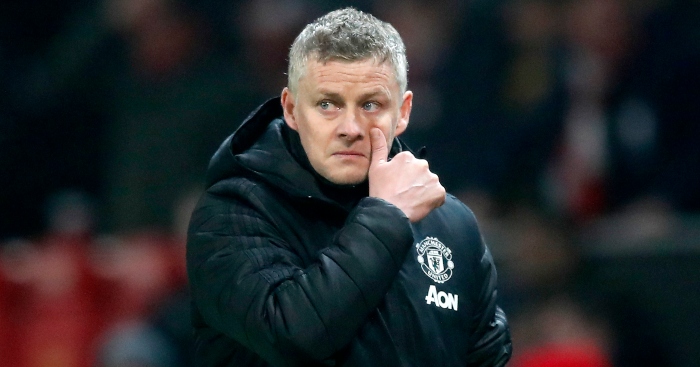 Glusea brings to you Ole Gunnar Solskjaer net worth net worth
Ole Gunnar Solskjær is a Norwegian professional football manager and former player. He is currently the manager of English club Manchester United.
As a player, he played as a forward and spent most of his career with Manchester United.
Ole Gunnar Solskjaer net worth is $80 million
Early life
Solskjær was born in Kristiansund, Møre og Romsdal to Øyvind, a Greco-Roman wrestling champion, and Brita Solskjær. At the age of seven, he joined local football club Clausenengen, who were in the 3. divisjon. 
Solskjær supported Liverpool as a child. Between the ages of eight and ten, he followed in his father's footsteps and trained as a Greco-Roman wrestler, but gave it up due to being tossed around too much. Between 1992 and 1993, Solskjær completed a mandatory year's national service in the Norwegian Army.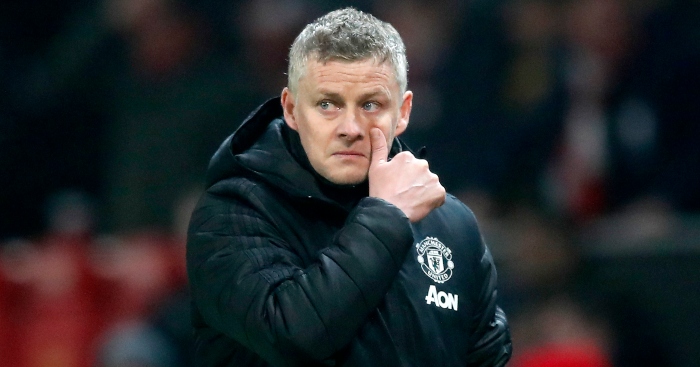 Ole Gunnar Solskjaer Net Worth
Solskjaer's net worth is 22million Norwegian crowns (kr), or £1.9million at the present time, according to Josimar.
In an article titled: "Where has the money gone?" the magazine claims Solskjaer has earned more than 300million kr, or £27million at the moment, throughout his career.
However, according to his income tax returns, which the paper claims they have seen, he only lists 22million kr.
During his 11 year career at Manchester United, he earned just shy of £20million.
In addition, he received a whopping £5million for a testimonial game when his career there ended, however, much of this was expected to go to charity.
When he returned to coach Norwegian team Molde he earned 4.4million Norwegian crowns (kr) £500,000 per year.
Read Highest Paid Coaches in the world
In 2015 he became the Norwegian league Tippeligaen's best-paid managers.
When he coached the team in 2012 he earned half that amount.
However, the year after he revealed he had earned 16million kr (£1.9million) in the year of 2016.
It is safe to say Solskjaer will be adding to his net worth now he is manager of Man Utd.
Personal Life
Solskjaer is married to Silje Solskjaer, 44, who he has three children with – Noah, Karna and Elijah.
The pair got together in 1992, but they took a brief break while he was in the military because she thought she had fallen out of love, according to Norwegian magazine Se Her.
However, they quickly found back to each other, with Silje saying: "I couldn't have a better boyfriend than Ole Gunnar. He is incredibly kind and thoughtful
Read Also Paul Pogba Net Worth
Michael Amushelelo Net Worth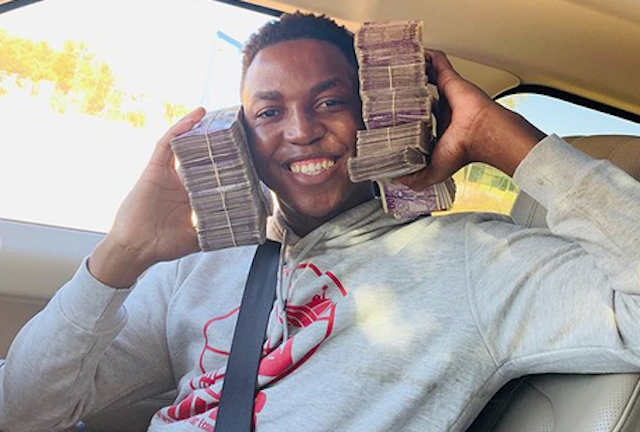 What is Michael Amushelelo net worth?
Read on to find more on Michael Amushelelo net worth
Michael Amushelelo is the Co-Founder at Amushe International Holding Group (Pty) Ltd
Michael is a young Namibian who has never been afraid to work hard to achieve his dreams. Even as a young boy he always had the passion for working hard.
On top of his working skills he is a very intelligent, innovative, outspoken, but most of all highly disciplined. He thinks inside the box, because he believes if you cannot find a solution to the problem inside the box then there was never a problem in the box. 
read on to find more information about Michael Amushelelo net worth
Michael Biography
He was born in Wanaheda where he was raised by my not-so-well-off mother and father.
He attended Moses Van Der Byl Primary School and then moved to Concordia College. Like many other children who grew up in Katutura, Michael did not have so much on the table and this was enough motivation to do something to better his life.
Business Career
It all started in 2009. Michael used to sell lollipops for his mother at high school. That was when Michael realized that he had entrepreneurial ability.
He finished high school in 2008 but did not have the required points to attend university. This was the turning point in his life as things changed drastically.
This was when he decided to become financially independent. Michael started cleaning yards with a cousin. With the profits, he started a mini shop at home. Michael sold a few daily needs such as airtime, hot dogs, soft drinks, etc.
In 2010, Michael got a job at Namib Breweries as an Apprentice Brewer. As a result, he had to partly neglect the small businesses that he ran at home and focus on the new job.
He founded Amushe Inc. in 2010. He started gathering a team of young people from different professions who had the skills to kickstart things because he did not have a qualification to hi name. They then started forming subsidiary companies such as Amushe Construction, Amushe Advertising, Amushe Computer Solutions and started doing consultation work.
Michael Amushelelo Net Worth
Michael is one of the richest young men in Namibia even though the source of his wealth has often been questioned.
 Amushelelo was taken into police custody over a number of charges. Amushelelo is a social media celebrity who often flaunts his wealth and apparent good deeds on that platform.
Read Ginimbi net worth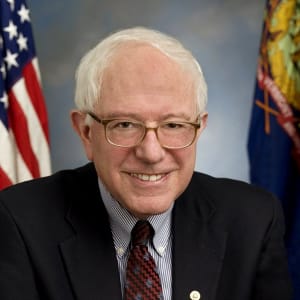 Bernie Sanders net worth is $ 2 million
Find out more about Bernie Sanders net worth
Bernie Sanders is a U.S. Senator from Vermont and candidate to become the next President of the United States.
In 2006, he was elected to the U.S. Senate after 16 years as Vermont's sole congressman in the House of Representatives.
Bernie is now serving his third term in the U.S. Senate after winning re-election in 2018 with 67 percent of the vote.
Born in Brooklyn, New York, he attended James Madison High School, Brooklyn College, and the University of Chicago.
Read Bill Gates Net Worth
After graduating, he moved to Vermont where he worked as a carpenter and documentary filmmaker. In 1981, he was elected as mayor of Burlington, the state's largest city, by a mere 10 votes.
As mayor, Bernie's leadership helped transform Burlington into one of the most exciting and livable small cities in America.
Under his administration, the city made major strides in affordable housing, progressive taxation, environmental protection, child care, women's rights, youth programs and the arts.
In Congress, Bernie has fought tirelessly for working families, focusing on the shrinking middle class and growing gap between the rich and everyone else.
Read Richest Presidents in the world
Bernie has been called a "practical and successful legislator" and he was dubbed the "amendment king" in the House of Representatives for passing more amendments than any other member of Congress.
As chairman of the Senate Committee on Veterans' Affairs, Bernie worked across the aisle to "bridge Washington's toxic partisan divide and cut one of the most significant deals in years."
In 2015, Democratic leadership tapped Bernie to serve as the caucus' ranking member on the Senate Budget Committee.
Bernie lives in Burlington, Vermont with his wife Jane. He has four children and seven grandchildren.
According to estimates from Forbes, the 77-year-old Sanders  has a net worth of about $2.5 million.
That money comes, in part, from his book royalties and his income as a senator, which pays him $174,000 a year, according to the Congressional Research Service report on Senate salaries last year.
Sanders also receives an annual pension from his time as the mayor of Burlington, Vermont, and owns three homes, according to Forbes.
He has a home in Burlington, a home in Washington, D.C., and a Vermont vacation home that he and his wife bought in 2016 a few months after his presidential campaign ended.
Read How Donald Trump Became a Billionaire
After receiving pressure to release his tax returns during his presidential bid, Sanders released 10 years' worth of returns on April 15 this year, which is also tax day.
According to those returns, the independent Vermont senator's adjusted gross income was $561,293 in 2018 and he paid a 26 percent effective tax rate. In 2017, his adjusted gross income was $1,131,925.
"These tax returns show that our family has been fortunate," Sanders said when he released the documents. "I am very grateful for that, as I grew up in a family that lived paycheck to paycheck and I know the stress of economic insecurity."