Top 5 Richest English Premier League Players 2023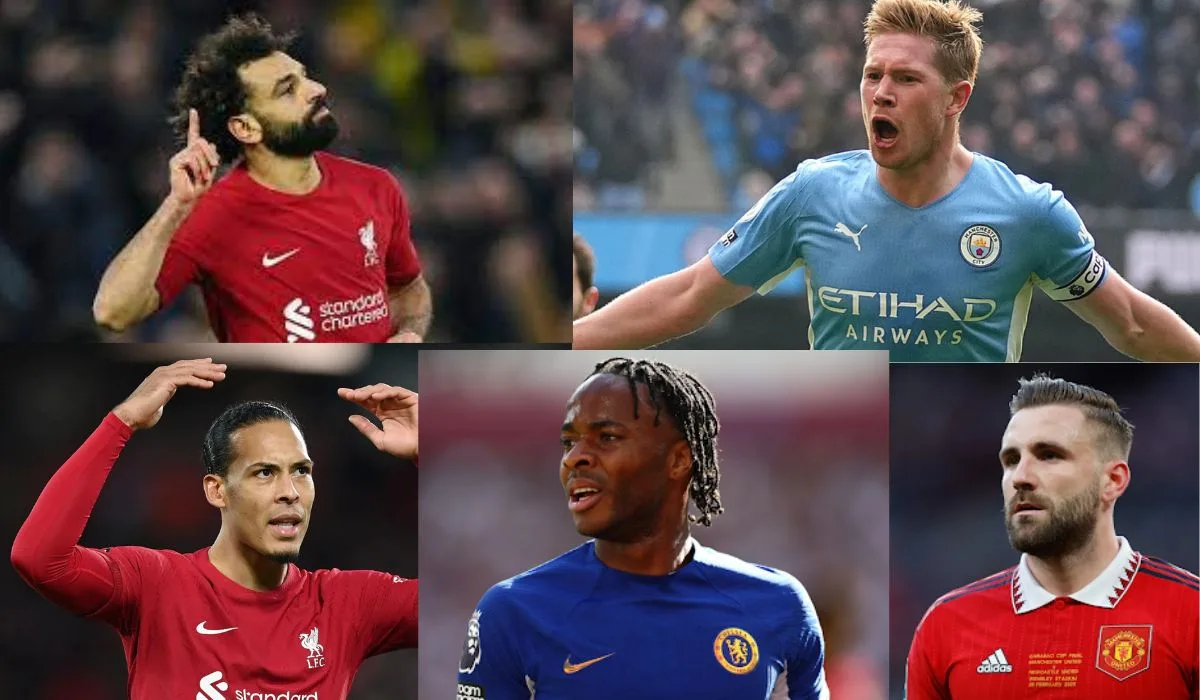 The EPL is arguably the biggest and most competitive football league in the world. It is home to some of the world's brightest stars, like Mohammed Salah, Kevin De Bruyne, and many more.
These EPL players have amassed millions of dollars, thanks to their impressive display on the field of play and the EPL's global appeal. Among many football players across different leagues, the EPL boasts some of the richest on the planet. This article ranks the top 5 richest EPL players and provides information on their source of wealth.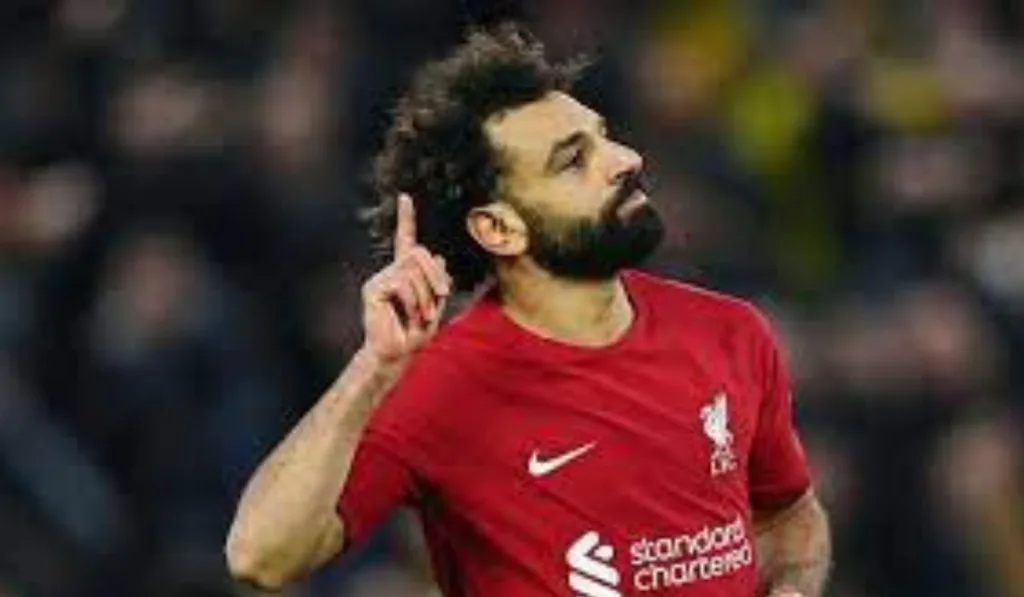 Coming in at number one is none other than Egyptian football player, Mohammed Salah. He is not only one of the highest paid football players, but he's also among the richest sportsmen in the world. Salah, who plays for Liverpool FC, has an estimated $90 million net worth and reportedly earns as high as £373,750 weekly as base salary. He also has endorsement deals with big brands like Adidas, Pepsi, Vodafone, Falken Tires, and Uber.
The three-time Premier League Golden Boot winner began his professional career in 2010 for Egyptian side Al-Mokawloon before departing to join FC Basel in Switzerland. He helped the Swiss football team win two national Super League titles, garnering the attention of many top flight clubs in the Premier League.
Salah signed with Chelsea in 2014, but had a forgettable spell at the club due to limited time on the pitch. He was loaned to Serie A side Fiorentina and then to Roma, who later earned his permanent signature for €15 million.
Following a rejuvenation at Roma, Salah made his return to the Premier League after completing a £36.9 million transfer to Liverpool. Since then, he has led the Reds to a first Premier League title in the modern era, three UEFA Champions League finals, including a triumph in 2019, and one English FA Cup.
He is widely regarded as one of the greatest African players of all time.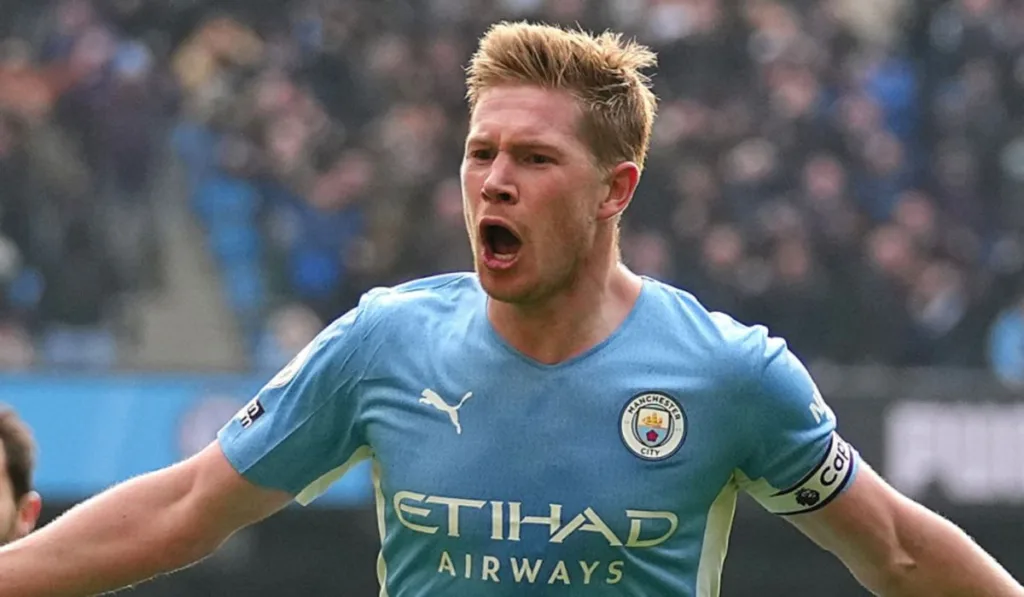 Kevin De Bruyne is a Belgian midfielder with an estimated net worth of $60 million, as of June 2023. The 32-year old reportedly earns £425,000 per week, the highest in the EPL, and holds sponsorship deals with some of the biggest brands in the world, including Nike, EA Sport, McDonald's, Orange, and Phemex. He is widely considered as one of the best players of this generation and the best at his midfield position.
Kevin De Bruyne is England's highest paid player as of September 2023.
De Bruyne started his career in 2008 at Belgian football club, Genk, before joining London's top-flight team, Chelsea in 2012. A lack of playing time led to a loan move to German side Werder Bremen, after he signed with Wolfsburg in 2014. He quickly established himself as one of Bundesliga's finest talents and helped Wolfsburg to a DFB-Pokal win in 2015.
His fine form earned the attention of many teams, and in the summer of 2015, he opted to join Manchester City for £54 million, a then club-record transfer fee. Since joining the Cityzens, De Bruyne has won five Premier League titles, five League Cups, two FA titles, one Champions League, and one UEFA Super League trophy.
He holds an array of assist records in the English Premier League and has won the PFA Player of the Year twice (2020, 2022). De Bruyne has also been among the favourites to win the FIFA Ballon D'or since 2020. According to the sports analysis website – Tips.gg, De Bruyne is yet again an early-season favourite to win his third PFA Player of the Year award.
Virgil Van Dijk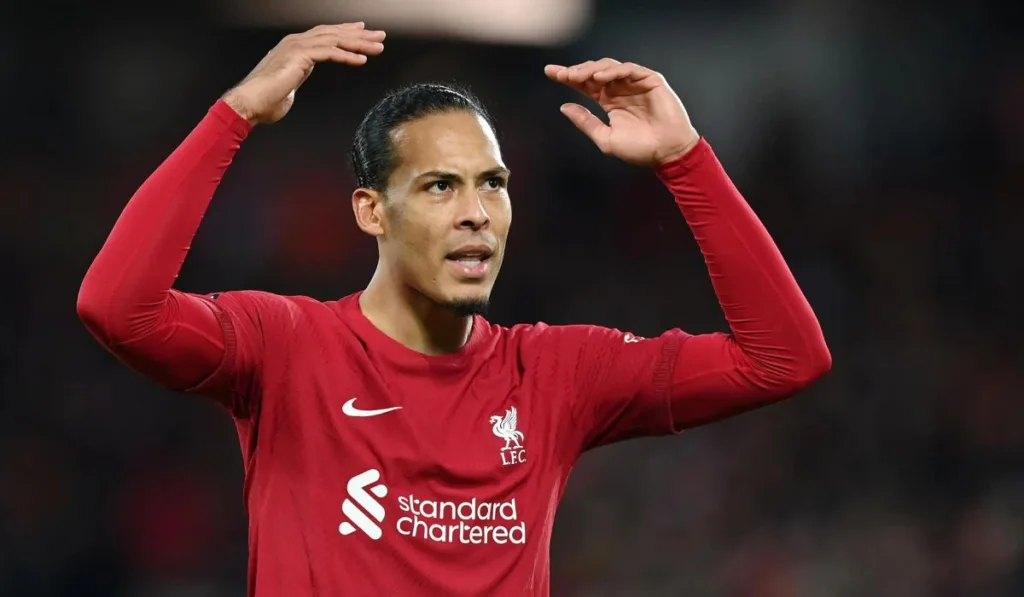 Virgil Van Dijk is a Dutch professional football player, with an estimated net worth of $49 million. The centre-back reportedly earns £220,000 in salary and has made millions of dollars in endorsements from brands like Nike, EA Sports, and Whoop. He is captain of the Dutch National Team and is considered one of the best defenders in the world, and remains the only defender and EPL player to clinch a UEFA Player of the Year Award.
Van Dijk's pro football journey began with Groningen, before moving to Scottish side Celtic in 2013. He helped the team to a Scottish Premier League title a year later and made the PFA Scotland Team of the Year. Following a successful spell, he joined Premier League side Southampton before making a then record-breaking British transfer to Liverpool for £75 million in 2018.
He wasted no time making an impact at Liverpool, leading them to back-to-back UEFA Champions League finals, including a win in 2019. That same year, he received the PFA Player of the Year award and was named the EPL's Player of the Season. He helped Liverpool to more titles, winning the UEFA Super Cup and FIFA Club World Cup in 2019. He was named runner-up at the Ballon D'or and FIFA: the Best awards, losing both to Lionel Messi.
In his second season at Liverpool, he played a crucial role in the team's Premier League title win, their first league title in 30 years. He also helped Liverpool to a FA Cup win and another Champions League final in 2022.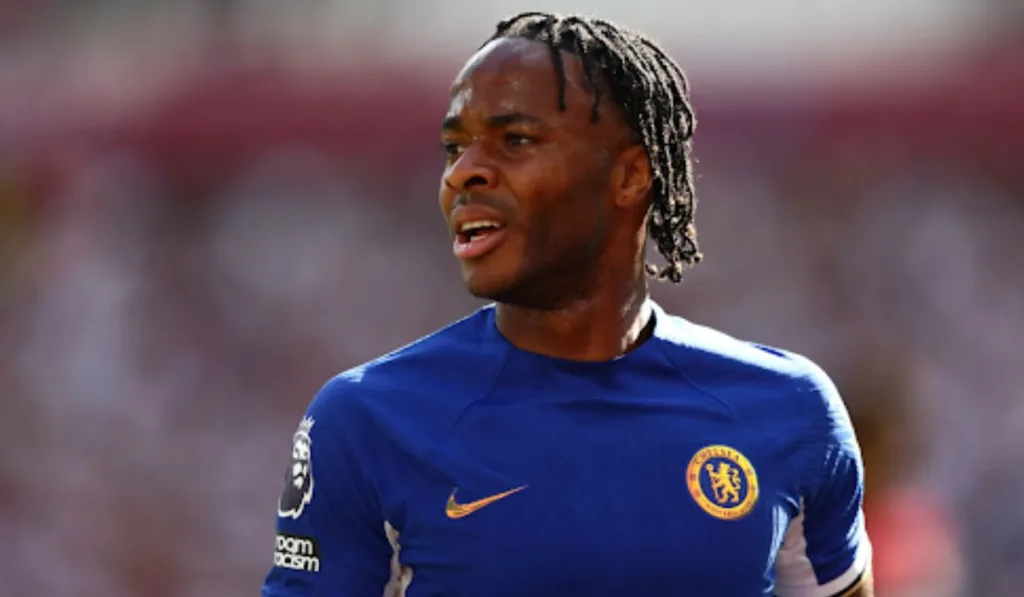 Raheem Sterling ranks 4th on our list of richest EPL players, with his estimated wealth valued at $45 million. He is also one of the highest paid players in the Premier League at the moment, with a reported earning of £325,000 per week. Asides his salary, he has held sponsorships with top brands like Nike, Gillette, and most recently New Balance.
Sterling started his career at Queens Park Rangers before joining Liverpool in the summer of 2010. He helped Liverpool clinch a runner-up spot in the English Premier League in 2014 and played a crucial role in the club's return to the UEFA Champions League for the following season. That same year, Sterling received the PFA Young Player of the Year and Golden Boy awards.
In 2015, he completed a £49 million signing to Manchester City, making it the highest transfer fee for an British Player at the time and the second highest for a UK player behind Gareth Bale's £100 million transfer to Real Madrid.
Sterling helped Manchester City to four Premier League titles, one FA Cup, and five English Football League Cups, during his stint at the club. He also won another PFA Young Player of the Year award and was named the FWA Footballer of the Year in 2019, his most recent individual awards as of this writing.
Following a successful spell at Manchester, Sterling completed a £47.5 million transfer to London side Chelsea in the summer of 2022 on a five-year deal.
Luke Shaw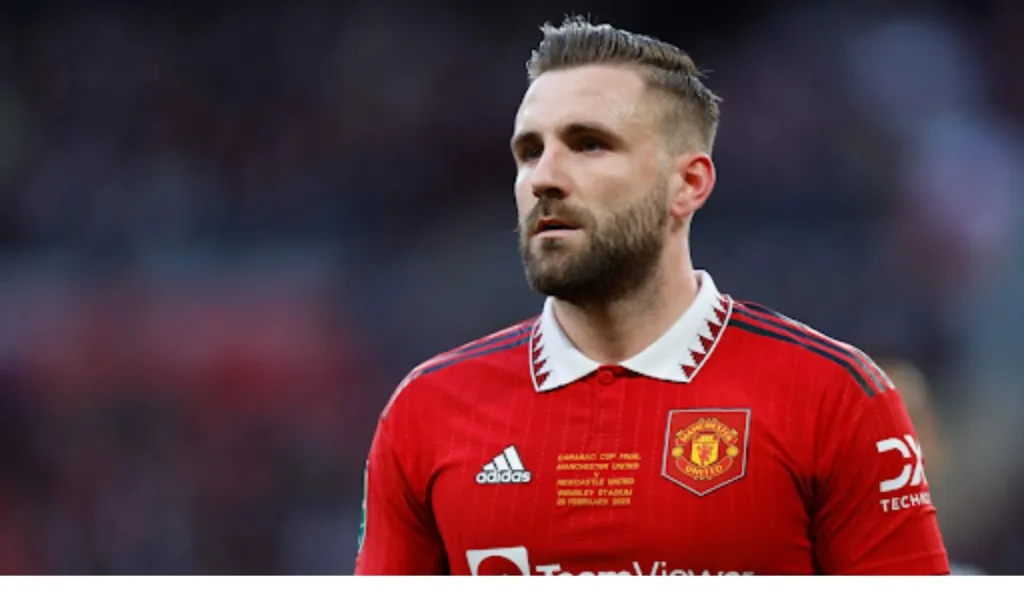 Luke Shaw is a British player who plays for Manchester United and is among the richest active football players in Europe, with an estimated net worth at $44 million. He earns a base salary of £200,000 per week and holds a long term sponsorship deal with Adidas, among many other brands.
Shaw began his career in 2012 with Southampton after a spell at the club's youth academy. Two years later, he signed with Manchester United for £30 million, which was the highest transfer fee for a teenager at the time.
During his time at Manchester, he has helped the club win a UEFA Europa League trophy, an English Football League Cup, and one FA Community Shield.
Conclusion
Here is a summary of the top five richest footballers in the Premier League and their estimated net worth:
1. Mohamed Salah – $90 Million
2. Kelvin De Bruyne – $60 Million
3. Virgil Van Dijk – $49 Million
4. Raheem Sterling – $45 Million
5. Luke Shaw – $44 Million
The EPL is a multi-billion dollar league, so it comes as no surprise that its best players are making lots of money. Therefore, as the league continues to grow, expect to see more players earn huge salaries and sponsorship deals.