Top 20 Richest Women in India 2022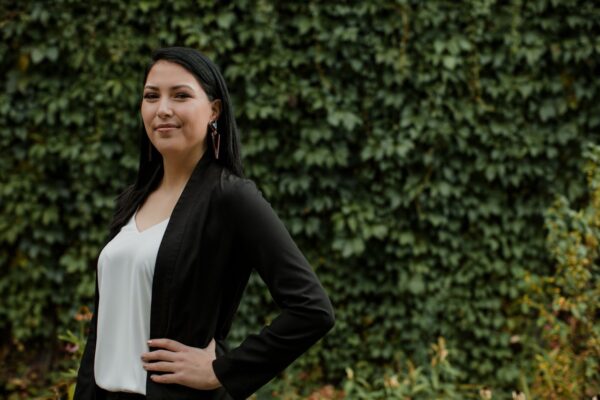 Top 20 richest women in India 2022: India has clearly seen a massive revolution in the journey of women in different sectors, be it a sports media firm, construction, conglomerate, pharmaceutical industries. In today's era, women don't come from high-income families or well-established families. They've all done it by themselves and bagged the richest spots in the Industries. Earlier, women didn't get equal importance in society, where they were confined to the kitchen, traditional cottage and industries or handicrafts, but then the massive evolution happened. With the advent of time, more awareness regarding education has been imparted, which eventually boosted this urge to showcase their creativity, entrepreneurial skills and capabilities to different industries. 
Here's a list of the Top 20 Richest Women in India who made it to the Richest Women List in India:
Top 20 richest women in India
#1. Kiran Mazumdar Shaw
Net Worth: Rs.3,49,45,20,00,000
With a net worth of nearly $4.8 billion, Kiran Mazumdar Shaw hailed as the Richest Indian Women Entrepreneur on Hurun Global List 2021. She's the founder and Managing Director of Biocon. It's a Biopharmaceutical Company, and due to the increase in demand, amidst the pandemic, in the pharmaceutical sector, her wealth grew by 41%.
#2. Smith V Crishna
Net Worth: Rs.3,42,17,17,50,000
She's the third era successor of The Godrej Industry with a whopping worth of $4.7 billion. She owns about a one-fifth stake in the Godrej assets. She has been in the headlines, on purchasing a bungalow of Dr Homi Jahangir Bhabha worth Rs. 381 crores who was an atomic Physicist.
more on Top 20 Richest Women in India
#3. Manju Desh Bandhu Gupta and Family
Net Worth: 2,40,29,29,65,000
She is the chairperson of lupin Ltd. which is a Leading Pharmaceutical company globally. Also, she is the wife of Desh Bandhu Gupta who's the founder of this company. Her net worth is around $3.3 billion, making her the third richest woman in India. She has been a member of this board for around 40 years. The company was established in 1968, which makes it a forerunner in this industry.
#4. Leena Gandhi Tiwari
Net worth: Rs.1,52,91,37,05,000
She's the chairperson of a private company, USV Pharma. It's a company that is into Biotechnology and Pharmaceutical items such as injectables, peptides, solid orals, ophthalmics and biosimilars. The present net worth of the company is about $2.1 billion. It was founded by her grandfather, where earlier it used to import medicines, and then got into the manufacturing sector. Now, the company manufactures medicines across the globe on a wide spectrum.
Top 20 Richest Women in India
#5. Radha Vembu
Net worth: Rs.1,23,76,26,35,000
Zoho is a software development company based in Chennai. The company was co-founded by her brother. She holds the majority of stakes and has been the product manager for Zoho mail which is an email service. Under her guidance, the company started expanding gradually in the software sector, making the net worth $1.7 billion.
#6. GV Prasad and G Anuradha
Net worth: Rs.1.09,20,07,50,000
GV Prasad is the Chairman and Managing Director of Dr Reddy Laboratories. Anuradha is his wife and managing trustee of the foundation called Dr Reddy's Foundation. Also, she's the founder and director of Saptaparni, an organisation to promote the traditions of India. Her net worth is around $1.5 billion.
#7. Kavita Yadupati Singhania and Family
Net worth: Rs.1,01,92,79,80,000
She's the wife of her late husband Yadupati Singhania. She's is the Managing Director and Chairman of JK Cement Ltd. She holds the majority of stakes in the company. She has been the director of Express Infrastructure Pvt.Ltd since 2005. Her net worth is around $1.4 billion.
Top 20 Richest Women in India
#8. Anu Aga
Net worth: Rs.80,07,89,55,000
She's a businesswoman and a social worker who holds the majority of stakes in Thermax, which is an energy and environment business. She was the chairperson of the company for eight consecutive years, serving from 1996 till 2004. Also, she hailed as one of the eight richest women and was amongst the forty richest Indians as per Forbes. She retired and joined as a social worker and was later awarded with Padma Shri by the Government of India. Now, she's the chairperson of "Teach for India", and has been nominated to Rajya Sabha in 2012. At present, her net worth is around $1.1 billion.
#9. Renu Munjal and Family
Net worth: Rs.80,07,89,55,000
She's the Managing Director of Hero Fincorp and is also the director of Easy Bill. She has been the executive director of Hero Motocorp. She's actively involved in tons of CSR projects. Her net worth is around $1.1 billion. Also, she is one of the co-founders of BMU.
Top 20 Richest Women in India
#10. Kalpana Apurv Parekh
Net worth:Rs.72,84,08,50,000
She's the daughter of the founder of Pidilite Industries, Mr Madhukar Parekh. Due to inheritance, her stake raised to 1.96% in 2019. Now, her net worth is around $1 billion.
#11. Neerja Sethi
Net worth: Rs. 81,90,64,40,000
She's a co-founder of an IT consulting firm called Syntel along with her husband Mr Bharat Desai. This outsourcing firm was bought by Atos SE, which is a french IT firm, in 2018. It was acquired for $3.4 billion, where she got a stake worth $510 million. After the acquisition, she didn't join Atos. Currently, her net worth is around $ 1billion.
Read Richest Men in India
#12. Roshni Nadar Malhotra
Net worth: Rs.54,850 crores
She's an Indian businesswoman and the chairperson of HCL Technology. She is the first woman who made it into IT companies. She has worked in other companies as a producer. After joining HCL, within a year, she was declared the chairperson of HCL. She is also a trustee of the foundation called Shiv Nadar Foundation. Besides, she is the chairperson of Vidyagyan Leadership academy, which works towards providing services to economically underprivileged people. In 2020, she made it to the 55th position in Forbes World's 100 Most Powerful Women.
Top 20 Richest Women in India
#13. Falguni Nair
Net worth: Rs 5,410 crores
She's the founder of Nyka, India's largest omnichannel fashion and makeup portal. She founded it in 2012. After serving as a venture investor for 20 years in Kotak Mahindra, she decided to retire and start her own business in the field of beauty and cosmetics. The brand has become the epitome of beauty products. With nearly 35 physical stores around the country, the brand is coming up with its luxurious stores in other premium destinations as well.
Read Priyanka Chopra net worth
#14. Savitri Jindal
Net worth: Rs.4,870 crores
She's the chairperson of Jindal Group which happens to be one of the leading Conglomerates in India, venturing in infrastructure, power, cement and steel industry. Her husband, Mr Om Prakash Jindal founded the company, but after his death, she took over the company in 2005, soon after, the revenue of the company increased five per cent. The company saw tremendous growth, in a short period of time, which raised the net worth to $6.6 billion in 2020. Apart from successfully running the company, she has served as a minister of the Haryana Government. After the death of her husband, she equally distributed the business among her four sons including Jindal Power mining, steel, oil and gas. Now, Jindal steel has become the third-largest steel producer in India.
#15. Mallika Srinivasan
Net worth: Rs.4,4600 crores
She's the Managing Director and Chairman of TAFE(Tractors and Farm Limited). At present, it's the third-largest manufacturer in the world and the second-largest tractor manufacturer in India. Moreover, she's the chairperson of PESB(Public Enterprise Selection Board). She's in the Department of Personnel and training under the authority of the Ministry of Personnel, Pension and Public Grievances. Also, she's a part of BRICS WBA( BRICS Women's Business Alliance), a core member of ISB (Indian School of Business) and also a member of IIT, Madras. TAFE has been a shareholder in AGCO, USA, where it manufactures tractors and agricultural equipment on a large scale.
Top 20 Richest Women in India
#16. Mahima Datla
Net worth: Rs.4,1000 crores
She's been the MD of Biological E since 2013 which aims at providing the best vaccines. Her grandfather founded a pharmaceutical company called Biological Products Pvt. Ltd in 1948, where it initially manufactured the drug called Heparin, which helps to prevent blood clots in the body. After that, the company started producing animal vaccines, drugs to fight against tuberculosis for GSK(GlaxoSmithKline), soon after, they ended up purchasing 25% stakes in GSK. After the restructuring of the company, it started producing Hepatitis B vaccines to cure Hepatitis B. Now, the vaccine has helped gain 80% revenue. Then, Biological E was founded, which turned out to be a great decision of her life. As of now, the company has tied up with Johnson and Johnson company to produce a vaccine to combat Covid 19 and is in its 3rd trial phase. In the month of August, the company signed deals with other pharmaceuticals such as Baylor College of Medicine, Dynavax Technologies, Ohio University to develop the covid vaccine.
#17. Divya Gokulnath
Net worth: Rs.3,500 crores
She is the Director and Co-founder of Byjus, which is India's largest Education Technological Company. Her husband, Byju Raveendran, started this company in 2015. Initially, she used to teach the students online to wear a saree to look older. Now, it has around 70 million students connected with the app. After tremendous success, the company is planning to expand its services in multiple ways. Also, they've been ranked 46th on the India Rich List. The company's net worth rose to Rs. 22.3 thousand crores which are around $3.05 billion in 2020.
#18. Anjali Singh
Net worth: Rs. 3,450 crores
She's the Chairperson of Gabriel India Pvt.Ltd and executive chairperson of Anand Group. Anand Group was founded by her father, Deep C Anand is an Indian Automotive Manufacturing company. It manufactured wide range of products such as filtration systems, chassis systems, powertrains systems, climate control and safety systems. She has been part of this group for several years, and now the company is expecting its revenue to be about Rs.67,000 crores. Gabriel India Pvt.Ltd was founded by her father in 1961. It all started with a plant and now has reached seven plants and three R&D centres. The company makes ride control components such as front forks and struts and shock absorbers. The turnover of this company turned out to be Rs.1,286 crores in 2020, which is great!
#19. Vandana Lal
Net worth: Rs.3,370 crores
Her husband Dr S.K Lal founded the Dr Lal Pathlabs in 1949. She's the executive director of this company. The company provides a wide range of tests on urine, blood and the whole body. It offers various healthcare facilities and tests and is an international service provider. The company has more than 200 diagnostic centres and laboratories with around 1500 collection centres in the country. Previously, they've worked with BD India to put a proposal for opening the Center of Excellence in Phlebotomy, which is a centre to train the healthcare effectively for better collection of samples.
#20. Amira Shah
Net worth: Rs. 3,120 crores
She's Managing Director of Metropolis Healthcare Ltd and an Indian Entrepreneur. It's a pathology lab that has been expanded to seven other countries. Her father Dr Sushil Shah, founded this company in 2001, with a single diagnostic lab, with a revenue of about $1.5 million and just 40 employees working. She transformed and reached the milestone of opening 125 diagnostic labs which had revenue of around $19 million and 4500 employees. She has been awarded the Young Global Leader in 2015 by the World Economic Forum. She has been consecutively in 2017, 2018 and 2019 in the List of Fortune's India Most Powerful Business and has also been featured in Forbes India's Tycoons of Tomorrow 2018.
The Takeaway
I hope you found this article inspiring, and has encouraged you towards pursuing your dream.
Which women entrepreneur inspires you the most? Tell us in the comments section below!
Author Bio
Shristi is a content writer and owner of F and B Recipes. She enjoys creating a list of "Things That Make Happy" or coming up with creative Food Blog Names. Formerly the Chief Content Officer at Raletta, she is currently working on her second cookbook.
Social Media Handles:
Linkedin: https://www.linkedin.com/company/f-and-b-recipes/
Pinterest: https://www.pinterest.co.uk/FandBRecipes/
Facebook: https://www.facebook.com/F-and-B-Recipes-100232271852184
Twitter: @FandBRecipes
Instagram: https://www.instagram.com/fandbrecipes/
Top 10 Richest People in the World 2022 and Their net worth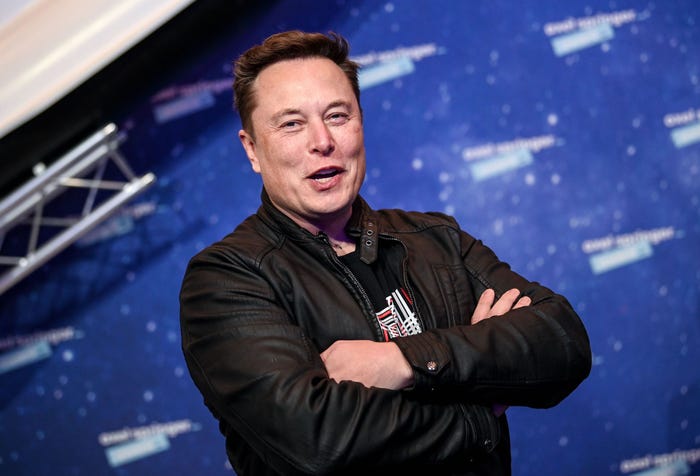 Who are the Top 10 Richest People in the World?
| | |
| --- | --- |
| Elon Musk | $269 billion |
| Jeff Bezos | $168 billion |
| Bernard Anault | $164 billion |
| Bill Gates | $133 billion |
| Larry Page | $124 billion |
| Mark Zuckerberg | $124 billion |
| Sergey Brin | $119 billion |
| Warren Buffet | $117 billion |
| Steve Ballmer | $111 billion |
| Larry Ellison | $107 billion |
Top 10 Richest People in the World 2022: Billionaires all over the world play significant roles in influencing the economic development of the world. Every year, hundreds of new billionaires emerge among the lists being published by various business magazines. The list of the top 10 richest people in this article features high tech billionaires with net worth of $100 billion or more.
One fascinating fact about the list of the top 10 richest people in the world 2022 is that, the people in the list are all founders of successful companies that are shaping the technological trend of the world.
Top 10 Richest People in the world
Elon Musk
Elon Reeve Musk is an entrepreneur and business magnate. He is the founder, CEO, and Chief Engineer at SpaceX; early-stage investor, CEO, and Product Architect of Tesla, Inc.; founder of The Boring Company; and co-founder of Neuralink and OpenAI.
Elon Musk is the richest person in the world according to Forbes and Bloomberg billionaires index. He currently has a net worth of $269 billion. orn to a Canadian mother and South African father, and raised in Pretoria, South Africa. He briefly attended the University of Pretoria before moving to Canada at age 17.
In 2002, Musk founded SpaceX, an aerospace manufacturer and space transport services company, of which he is CEO and CTO. In 2004, he joined electric vehicle manufacturer Tesla Motors, Inc. (now Tesla, Inc.) as chairman and product architect, becoming its CEO in 2008.
In 2006, he helped create SolarCity, a solar energy services company that was later acquired by Tesla and became Tesla Energy. In 2015, he co-founded OpenAI, a nonprofit research company that promotes friendly artificial intelligence.
In 2016, he co-founded Neuralink, a neurotechnology company focused on developing brain–computer interfaces, and founded The Boring Company, a tunnel construction company. Musk has proposed the Hyperloop, a high-speed vactrain transportation system.
Elon Musk is number one of the top 10 richest people in the world.
Jeffrey Preston Bezos is an American entrepreneur, media proprietor, investor, computer engineer, and commercial astronaut. He is the founder and executive chairman of Amazon, where he previously served as the president and CEO. 
Bezos is the second-wealthiest person in the world according to Bloomberg's Billionaires Index and third-wealthiest person according to Forbes.
Born in Albuquerque and raised in Houston and Miami, Bezos graduated from Princeton University in 1986. He holds a degree in electrical engineering and computer science. He worked on Wall Street in a variety of related fields from 1986 to early 1994.
 Bezos founded Amazon in late 1994, on a cross-country road trip from New York City to Seattle.
The company began as an online bookstore and has since expanded to a wide variety of other e-commerce products and services, including video and audio streaming, cloud computing, and artificial intelligence.
It is currently the world's largest online sales company, the largest Internet company by revenue, and the world's largest provider of virtual assistants and cloud infrastructure services through its Amazon Web Services branch.
Bernard Anault
Bernard Jean Étienne Arnault is a French businessman, investor, and art collector. He is the chairman and chief executive of LVMH Moët Hennessy – Louis Vuitton SE, the world's largest luxury goods company.
Bernard Anault is the richest man from Europe and the third richest on the list of top 10 richest people in the world.
Bernard Jean Étienne Arnault was born on 5 March 1949, in Roubaix, France. His mother, Marie-Josèphe Savinel, daughter of Étienne Savinel, had a "fascination for Dior". His father, manufacturer Jean Léon Arnault, a graduate of École Centrale Paris, owned the civil engineering company Ferret-Savinel.
Arnault began his career in 1971, at Ferret-Savinel, and was its president from 1978 to 1984. With the help of Antoine Bernheim, a senior partner of Lazard Frères, Arnault acquired the Financière Agache, a luxury goods company.
In July 1988, Arnault provided $1.5 billion to form a holding company with Guinness that held 24% of LVMH's shares. In response to rumors that the Louis Vuitton group was buying LVMH's stock to form a "blocking minority", Arnault spent $600 million to buy 13.5% more of LVMH, making him LVMH's largest shareholder.
From 1998 to 2001, Arnault invested in a variety of web companies such as Boo.com, Libertysurf, and Zebank through his holding Europatweb. Groupe Arnault also invested in Netflix in 1999.
In 2007, Blue Capital announced that Arnault owns jointly with the California property firm Colony Capital 10.69% of France's largest supermarket retailer and the world's second-largest food distributor Carrefour.
In 2008, he entered the yacht business and bought Princess Yachts for 253 million euros. He subsequently took control of Royal van Lent for an almost identical amount
Bill Gates
William Henry Gates III is an American business magnate, software developer, investor, author, and philanthropist. He is a co-founder of Microsoft, along with his late childhood friend Paul Allen.
During his career at Microsoft, Gates held the positions of chairman, chief executive officer (CEO), president and chief software architect, while also being the largest individual shareholder until May 2014. He was a major entrepreneur of the microcomputer revolution of the 1970s and 1980s.
Gates was born and raised in Seattle, Washington. In 1975, he and Allen founded Microsoft in Albuquerque, New Mexico. It became the world's largest personal computer software company.
From 1995 to 2017, he held the Forbes title of the richest person in the world every year except from 2010 to 2013. 
In October 2017, he was surpassed by Amazon founder and CEO Jeff Bezos, who had an estimated net worth of US$90.6 billion compared to Gates's net worth of US$89.9 billion at the time.
Larry Page
Lawrence Edward Page is an American computer scientist and Internet entrepreneur. He is best known as one of the co-founders of Google, along with Sergey Brin.
Page was the chief executive officer of Google from 1997 until August 2001, then from April 2011 until July 2015 when he moved to become CEO of Alphabet Inc. (created to deliver "major advancements" as Google's parent company), a post he held until December 4, 2019. He remains an Alphabet board member, employee, and controlling shareholder.
Page is the co-creator and namesake of PageRank, a search ranking algorithm for Google. He received the Marconi Prize in 2004 with co-writer Brin.
Page was born on March 26, 1973, in Lansing, Michigan. His mother is Jewish; his maternal grandfather later immigrated to Israel, though Page's household growing up was secular. His father, Carl Victor Page Sr., earned a PhD in computer science from the University of Michigan. 
After enrolling in a computer science PhD program at Stanford University, Page was in search of a dissertation theme and considered exploring the mathematical properties of the World Wide Web, understanding its link structure as a huge graph.
His supervisor, Terry Winograd, encouraged him to pursue the idea, and Page recalled in 2008 that it was the best advice he had ever received.
Page focused on the problem of finding out which web pages linked to a given page, considering the number and nature of such backlinks as valuable information for that page. The role of citations in academic publishing would also become pertinent for the research.
Sergey Brin, a fellow Stanford PhD student, would soon join Page's research project, nicknamed "BackRub."
 Together, the pair authored a research paper titled "The Anatomy of a Large-Scale Hypertextual Web Search Engine" , which became one of the most downloaded scientific documents in the history of the Internet at the time.
This later led to the development of one of the most successful internet companies of all time Google. The success of the search engine is the source of Larry page's wealth and today, He is one of the top 10 richest people in the world.
Mark Zuckerberg
Mark Elliot Zuckerberg is an American media magnate, internet entrepreneur, and philanthropist.
He is known for co-founding the social media website Facebook and its parent company Meta (formerly, Facebook, Inc.), of which he is the chairman, chief executive officer, and controlling shareholder.
Zuckerberg attended Harvard University, where he launched Facebook from his dormitory room in February 2004 with his roommates Eduardo Saverin, Andrew McCollum, Dustin Moskovitz, and Chris Hughes.
Originally launched to select college campuses, the site expanded rapidly and eventually beyond colleges, reaching one billion users by 2012. Zuckerberg took the company public in May 2012 with majority shares.
Sergey Mikhaylovich Brin  is a Russian business magnate, computer scientist, and Internet entrepreneur. Together with Larry Page, he co-founded Google. Brin was the president of Google's parent company, Alphabet Inc., until stepping down from the role on December 3, 2019.
 He and Page remain at Alphabet as co-founders, controlling shareholders, board members, and employees. 
Brin immigrated to the United States with his family from the Soviet Union at the age of six. He earned his bachelor's degree at the University of Maryland, College Park, following in his father's and grandfather's footsteps by studying mathematics, as well as computer science.
After graduation, he enrolled in Stanford University to acquire a PhD in computer science. There he met Page, with whom he built a web search engine.
The program became popular at Stanford, and they suspended their PhD studies to start up Google in Susan Wojcicki's garage in Menlo Park.
Sergey Brin is one of the richest people nin the world currently.
Warren Edward Buffett is an American business magnate, investor, and philanthropist. He is currently the chairman and CEO of Berkshire Hathaway. He is considered one of the most successful investors in the world.
Buffett was born in Omaha, Nebraska. He developed an interest in business and investing in his youth, eventually entering the Wharton School of the University of Pennsylvania in 1947 before transferring to and graduating from the University of Nebraska at 19.
Buffett has been the chairman and largest shareholder of Berkshire Hathaway since 1970. He has been referred to as the "Oracle" or "Sage" of Omaha by global media. He is noted for his adherence to value investing, and his personal frugality despite his immense wealth.
Buffett is a notable philanthropist, having pledged to give away 99 percent of his fortune to philanthropic causes, primarily via the Bill & Melinda Gates Foundation. He founded The Giving Pledge in 2009 with Bill Gates, whereby billionaires pledge to give away at least half of their fortunes.
Steven Anthony Ballmer is an American businessman and investor who served as the chief executive officer of Microsoft from 2000 to 2014. He is the current owner of the Los Angeles Clippers of the National Basketball Association (NBA).
Ballmer was hired by Bill Gates at Microsoft in 1980, and subsequently left the MBA program at Stanford University. He eventually became president in 1998, and replaced Gates as CEO on January 13, 2000.
On February 4, 2014, Ballmer retired as CEO and was replaced by Satya Nadella; Ballmer remained on Microsoft's Board of Directors until August 19, 2014, when he left to prepare for teaching a new class
His tenure and legacy as Microsoft CEO has received mixed reception, with the company tripling sales and doubling profits, but losing its market dominance and missing out on 21st-century technology trends such as the ascendance of smartphones in the form of iPhone and Android
Steve Ballmer is among the top 10 richest people in the world.
Lawrence Joseph Ellison is an American businessman and investor who is the co-founder, executive chairman, chief technology officer (CTO) and former chief executive officer (CEO) of Oracle Corporation.
He is listed by Bloomberg Billionaires Index as the ninth-wealthiest person in the United States and is the tenth-wealthiest in the world, with a fortune of $108 billion, increased from $57.3 billion in 2018.
 He is also the owner of the 43rd largest island in the United States, Lanai in the Hawaiian Islands with a population of just over 3200.
Content on this website is protected by DMCA.  Dont waste your time copying because you would eventually remove it.