Top 20 Richest Women in India 2021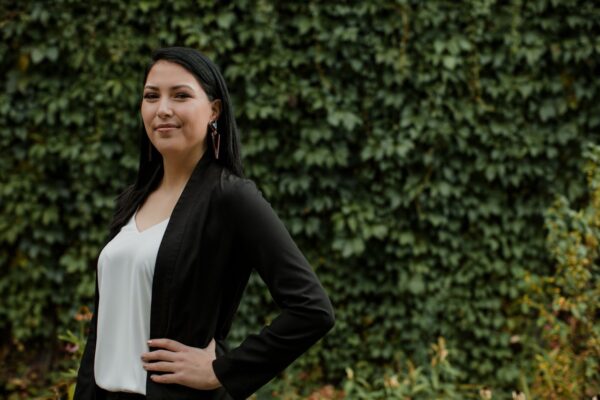 Top 20 richest women in India 2021: India has clearly seen a massive revolution in the journey of women in different sectors, be it a sports media firm, construction, conglomerate, pharmaceutical industries. In today's era, women don't come from high-income families or well-established families. They've all done it by themselves and bagged the richest spots in the Industries. Earlier, women didn't get equal importance in society, where they were confined to the kitchen, traditional cottage and industries or handicrafts, but then the massive evolution happened. With the advent of time, more awareness regarding education has been imparted, which eventually boosted this urge to showcase their creativity, entrepreneurial skills and capabilities to different industries.
Here's a list of the Top 20 Richest Women in India who made it to the Richest Women List in India:
Top 20 richest women in India
#1. Kiran Mazumdar Shaw
Net Worth: Rs.3,49,45,20,00,000
With a net worth of nearly $4.8 billion, Kiran Mazumdar Shaw hailed as the Richest Indian Women Entrepreneur on Hurun Global List 2021. She's the founder and Managing Director of Biocon. It's a Biopharmaceutical Company, and due to the increase in demand, amidst the pandemic, in the pharmaceutical sector, her wealth grew by 41%.
#2. Smith V Crishna
Net Worth: Rs.3,42,17,17,50,000
She's the third era successor of The Godrej Industry with a whopping worth of $4.7 billion. She owns about a one-fifth stake in the Godrej assets. She has been in the headlines, on purchasing a bungalow of Dr Homi Jahangir Bhabha worth Rs. 381 crores who was an atomic Physicist. 
more on Top 20 Richest Women in India
#3. Manju Desh Bandhu Gupta and Family
Net Worth: 2,40,29,29,65,000
She is the chairperson of lupin Ltd. which is a Leading Pharmaceutical company globally. Also, she is the wife of Desh Bandhu Gupta who's the founder of this company. Her net worth is around $3.3 billion, making her the third richest woman in India. She has been a member of this board for around 40 years. The company was established in 1968, which makes it a forerunner in this industry.
#4. Leena Gandhi Tiwari
Net worth: Rs.1,52,91,37,05,000
She's the chairperson of a private company, USV Pharma. It's a company that is into Biotechnology and Pharmaceutical items such as injectables, peptides, solid orals, ophthalmics and biosimilars. The present net worth of the company is about $2.1 billion. It was founded by her grandfather, where earlier it used to import medicines, and then got into the manufacturing sector. Now, the company manufactures medicines across the globe on a wide spectrum.
Top 20 Richest Women in India
#5. Radha Vembu
Net worth: Rs.1,23,76,26,35,000
Zoho is a software development company based in Chennai. The company was co-founded by her brother. She holds the majority of stakes and has been the product manager for Zoho mail which is an email service. Under her guidance, the company started expanding gradually in the software sector, making the net worth $1.7 billion.
#6. GV Prasad and G Anuradha
Net worth: Rs.1.09,20,07,50,000
GV Prasad is the Chairman and Managing Director of Dr Reddy Laboratories. Anuradha is his wife and managing trustee of the foundation called Dr Reddy's Foundation. Also, she's the founder and director of Saptaparni, an organisation to promote the traditions of India. Her net worth is around $1.5 billion.
#7. Kavita Yadupati Singhania and Family
Net worth: Rs.1,01,92,79,80,000
She's the wife of her late husband Yadupati Singhania. She's is the Managing Director and Chairman of JK Cement Ltd. She holds the majority of stakes in the company. She has been the director of Express Infrastructure Pvt.Ltd since 2005. Her net worth is around $1.4 billion.
Top 20 Richest Women in India
#8. Anu Aga
Net worth: Rs.80,07,89,55,000
She's a businesswoman and a social worker who holds the majority of stakes in Thermax, which is an energy and environment business. She was the chairperson of the company for eight consecutive years, serving from 1996 till 2004. Also, she hailed as one of the eight richest women and was amongst the forty richest Indians as per Forbes. She retired and joined as a social worker and was later awarded with Padma Shri by the Government of India. Now, she's the chairperson of "Teach for India", and has been nominated to Rajya Sabha in 2012. At present, her net worth is around $1.1 billion.
#9. Renu Munjal and Family
Net worth: Rs.80,07,89,55,000
She's the Managing Director of Hero Fincorp and is also the director of Easy Bill. She has been the executive director of Hero Motocorp. She's actively involved in tons of CSR projects. Her net worth is around $1.1 billion. Also, she is one of the co-founders of BMU.
Top 20 Richest Women in India
#10. Kalpana Apurv Parekh
Net worth:Rs.72,84,08,50,000
She's the daughter of the founder of Pidilite Industries, Mr Madhukar Parekh. Due to inheritance, her stake raised to 1.96% in 2019. Now, her net worth is around $1 billion.
#11. Neerja Sethi
Net worth: Rs. 81,90,64,40,000
She's a co-founder of an IT consulting firm called Syntel along with her husband Mr Bharat Desai. This outsourcing firm was bought by Atos SE, which is a french IT firm, in 2018. It was acquired for $3.4 billion, where she got a stake worth $510 million. After the acquisition, she didn't join Atos. Currently, her net worth is around $ 1billion.
Read Richest Men in India
#12. Roshni Nadar Malhotra
Net worth: Rs.54,850 crores
She's an Indian businesswoman and the chairperson of HCL Technology. She is the first woman who made it into IT companies. She has worked in other companies as a producer. After joining HCL, within a year, she was declared the chairperson of HCL. She is also a trustee of the foundation called Shiv Nadar Foundation. Besides, she is the chairperson of Vidyagyan Leadership academy, which works towards providing services to economically underprivileged people. In 2020, she made it to the 55th position in Forbes World's 100 Most Powerful Women.
Top 20 Richest Women in India
#13. Falguni Nair
Net worth: Rs 5,410 crores
She's the founder of Nyka, India's largest omnichannel fashion and makeup portal. She founded it in 2012. After serving as a venture investor for 20 years in Kotak Mahindra, she decided to retire and start her own business in the field of beauty and cosmetics. The brand has become the epitome of beauty products. With nearly 35 physical stores around the country, the brand is coming up with its luxurious stores in other premium destinations as well.
Read Priyanka Chopra net worth
#14. Savitri Jindal
Net worth: Rs.4,870 crores
She's the chairperson of Jindal Group which happens to be one of the leading Conglomerates in India, venturing in infrastructure, power, cement and steel industry. Her husband, Mr Om Prakash Jindal founded the company, but after his death, she took over the company in 2005, soon after, the revenue of the company increased five per cent. The company saw tremendous growth, in a short period of time, which raised the net worth to $6.6 billion in 2020. Apart from successfully running the company, she has served as a minister of the Haryana Government. After the death of her husband, she equally distributed the business among her four sons including Jindal Power mining, steel, oil and gas. Now, Jindal steel has become the third-largest steel producer in India.
#15. Mallika Srinivasan
Net worth: Rs.4,4600 crores
She's the Managing Director and Chairman of TAFE(Tractors and Farm Limited). At present, it's the third-largest manufacturer in the world and the second-largest tractor manufacturer in India. Moreover, she's the chairperson of PESB(Public Enterprise Selection Board). She's in the Department of Personnel and training under the authority of the Ministry of Personnel, Pension and Public Grievances. Also, she's a part of BRICS WBA( BRICS Women's Business Alliance), a core member of ISB (Indian School of Business) and also a member of IIT, Madras. TAFE has been a shareholder in AGCO, USA, where it manufactures tractors and agricultural equipment on a large scale.
Top 20 Richest Women in India
#16. Mahima Datla
Net worth: Rs.4,1000 crores
She's been the MD of Biological E since 2013 which aims at providing the best vaccines. Her grandfather founded a pharmaceutical company called Biological Products Pvt. Ltd in 1948, where it initially manufactured the drug called Heparin, which helps to prevent blood clots in the body. After that, the company started producing animal vaccines, drugs to fight against tuberculosis for GSK(GlaxoSmithKline), soon after, they ended up purchasing 25% stakes in GSK. After the restructuring of the company, it started producing Hepatitis B vaccines to cure Hepatitis B. Now, the vaccine has helped gain 80% revenue. Then, Biological E was founded, which turned out to be a great decision of her life. As of now, the company has tied up with Johnson and Johnson company to produce a vaccine to combat Covid 19 and is in its 3rd trial phase. In the month of August, the company signed deals with other pharmaceuticals such as Baylor College of Medicine, Dynavax Technologies, Ohio University to develop the covid vaccine.
#17. Divya Gokulnath
Net worth: Rs.3,500 crores
She is the Director and Co-founder of Byjus, which is India's largest Education Technological Company. Her husband, Byju Raveendran, started this company in 2015. Initially, she used to teach the students online to wear a saree to look older. Now, it has around 70 million students connected with the app. After tremendous success, the company is planning to expand its services in multiple ways. Also, they've been ranked 46th on the India Rich List. The company's net worth rose to Rs. 22.3 thousand crores which are around $3.05 billion in 2020.
#18. Anjali Singh
Net worth: Rs. 3,450 crores
She's the Chairperson of Gabriel India Pvt.Ltd and executive chairperson of Anand Group. Anand Group was founded by her father, Deep C Anand is an Indian Automotive Manufacturing company. It manufactured wide range of products such as filtration systems, chassis systems, powertrains systems, climate control and safety systems. She has been part of this group for several years, and now the company is expecting its revenue to be about Rs.67,000 crores. Gabriel India Pvt.Ltd was founded by her father in 1961. It all started with a plant and now has reached seven plants and three R&D centres. The company makes ride control components such as front forks and struts and shock absorbers. The turnover of this company turned out to be Rs.1,286 crores in 2020, which is great!
#19. Vandana Lal
Net worth: Rs.3,370 crores
Her husband Dr S.K Lal founded the Dr Lal Pathlabs in 1949. She's the executive director of this company. The company provides a wide range of tests on urine, blood and the whole body. It offers various healthcare facilities and tests and is an international service provider. The company has more than 200 diagnostic centres and laboratories with around 1500 collection centres in the country. Previously, they've worked with BD India to put a proposal for opening the Center of Excellence in Phlebotomy, which is a centre to train the healthcare effectively for better collection of samples.
#20. Amira Shah
Net worth: Rs. 3,120 crores
She's Managing Director of Metropolis Healthcare Ltd and an Indian Entrepreneur. It's a pathology lab that has been expanded to seven other countries. Her father Dr Sushil Shah, founded this company in 2001, with a single diagnostic lab, with a revenue of about $1.5 million and just 40 employees working. She transformed and reached the milestone of opening 125 diagnostic labs which had revenue of around $19 million and 4500 employees. She has been awarded the Young Global Leader in 2015 by the World Economic Forum. She has been consecutively in 2017, 2018 and 2019 in the List of Fortune's India Most Powerful Business and has also been featured in Forbes India's Tycoons of Tomorrow 2018.
The Takeaway
I hope you found this article inspiring, and has encouraged you towards pursuing your dream.
Which women entrepreneur inspires you the most? Tell us in the comments section below!
Author Bio
Shristi is a content writer and owner of F and B Recipes. She enjoys creating a list of "Things That Make Happy" or coming up with creative Food Blog Names. Formerly the Chief Content Officer at Raletta, she is currently working on her second cookbook.
Social Media Handles:
Linkedin: https://www.linkedin.com/company/f-and-b-recipes/
Pinterest: https://www.pinterest.co.uk/FandBRecipes/
Facebook: https://www.facebook.com/F-and-B-Recipes-100232271852184
Twitter: @FandBRecipes
Instagram: https://www.instagram.com/fandbrecipes/
Top 15 Real Money Casinos Online in South Africa 2021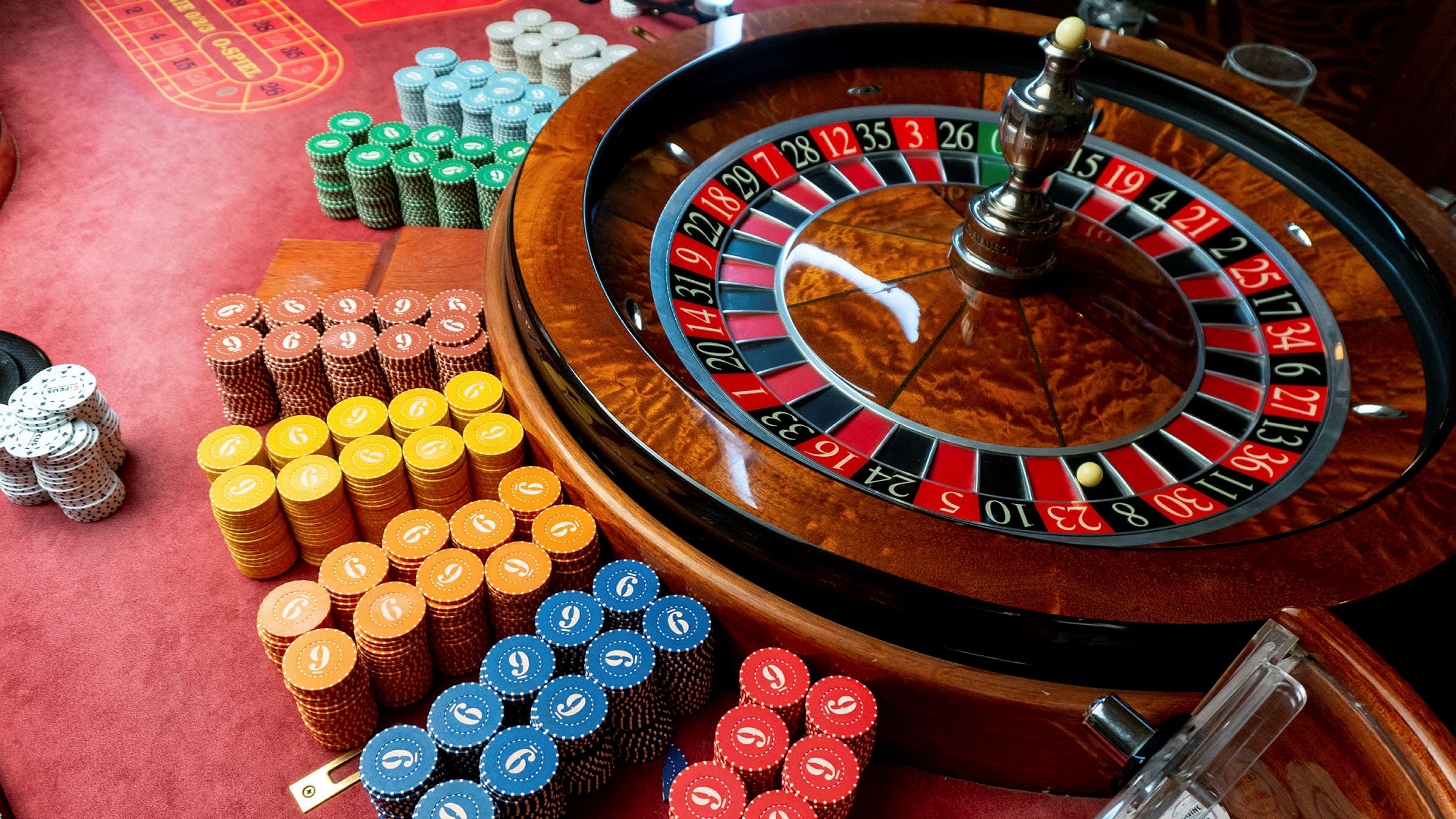 Finding a trustworthy real money casino online can be tricky. Playcasino has comprehensive reviews and more on the top 15 real money casinos online in South Africa that you can trust. Below is a list of these casinos with a summary of what you can expect from each one.
Springbok
Springbok Casino guarantees you the most excellent online casino experience possible. You may choose to be a part of the excitement and fun from anywhere through the mobile app. The casino's wide variety of more than 100 casino games has cutting-edge graphics and animations.
The site employs top tier security technology to ensure that you have a safe and secure gaming experience.
Yebo
Yebo Casino is primarily targeted at the rapidly developing South African market. It's one of the newest online casinos on the globe. 
Curacao's government issues its licences and monitors its regulations. It runs on the well-known Real Time Gaming (RTG) software and offers various games. These include instant-play and downloadable videos and classic slots, video poker and table games.
Yako
Yako Casino is a vibrant gambling establishment. The casino is particularly popular with South African gamers because it allows them to deposit in ZAR. Deposit your own currency instead of wasting money on the conversion rate. 
Yako Casino accepts a variety of currencies, and all prices are displayed in that respective country's currency.
Punt
Punt Casino is a relatively young online casino in South Africa. It's a sister site of the popular Yebo Casino, as both are run by Yebo Affiliates Casinos, the primary firm. 
It runs on the RTG platform and is compatible with a wide range of devices. Punt Casino has a competitive bonus package and various games and payout possibilities that current online gamers anticipate.
ZAR
ZAR Casino is a reputable online casino that accepts South African players. Secure transactions, a large game variety, and excellent customer service are all available at ZAR. The focus of ZAR Casino is on player happiness and security. 
The site is controlled and licensed. It provides the most secure payment methods, allowing you to handle your real money accounts quickly and conveniently.
Rich
Rich Casino has a superb selection of games from leading software companies, as well as very generous promotions and bonuses. It's one of few casinos that offer no-deposit incentives. This casino hosts a variety of leaderboard competitions. 
Games come from the top providers, and the software is exclusively accessible in instant-play and compatible with many devices.
Europa
Europa Casino is an online casino that has earned a decent reputation. Within the industry, it enjoys a stellar reputation. Europa Casino is a safe and secure gaming environment for South Africans. It also possesses a high-quality regulator's licence.
Casino.com
Casino.com debuted in 2008 and has since evolved to become well-known globally in online casino businesses. ONISAC, Ltd. is the company that owns it and the Playtech software it uses is world-class and can be played in-browser or through a download. 
Silver Sands
Silver Sands Casino is a unique online casino because it caters specifically to South African players. Given the grey area surrounding online gambling's legality  in South Africa, it's natural that many sites are hesitant to target South African players. Still, Silversands is happy to buck the trend with a South African-focused site.
Tangiers
Tangiers Casino is a nearly two-decade-old establishment. This online casino has a database of over 1 million gamers globally. Tangiers Casino offers a generous Welcome Bonus on the first three deposits made by new players. 
Players may pick from over 600 games in video poker, online slots, and table games. No downloads are needed when playing at Tangiers.
Winnerama
Since 2018, South African gamers have been raving about Winnerama casino. This casino is licensed in Curacao and offers South African-friendly payment methods. Winnerama is a browser-based casino that allows South African gamers to play their favourite online slots, table games and poker whenever and wherever they choose.
Lucky Draw
Lucky Draw Casino, which debuted in 2020, is South Africa's newest online gambling hit licensed in Curacao. Lucky Draw has a fantastic range of slots and casino games from well-known brands. 
Lucky Draw provides a superior online gambling environment unlike any other, with complete support for SA-friendly payment methods.
Thunderbolt
Thunderbolt Casino was established in 2014 and is powered by Real Time Gaming exclusively (RTG). This Online Casino is well-known for its generous welcome bonus, ongoing promotions and safe and convenient banking methods. It has more than 300 games from the most well-known and popular online casino gaming companies in the industry.
BondiBet
BondiBet Casino has a wide range of online casino casino games, promotions, and safe banking options. The online casino has operated since 2018 and specialises in the online casino markets in SA, Australia and Canada. BondiBet casino, with its no deposit bonus, features slot games, video poker, table games, video poker and a live casino section.
Spin247
Spin247 is a newcomer to the online casino scene. It was founded in 2019, and so it doesn't have much of a track record compared to other websites. Compared to other sites on the market, it tries to offer something a little bit different to players. 
It uses Slot Factory, a lesser-known provider, for its games. The government of Curacao has granted Spin247 a licence.
Final Word
Make sure you always play safe and with casinos that have great reputation. You can discover new and safe casinos easily if you check just a few respectable reviews. 
Thanks for reading about Top 15 Real Money Casinos Online in South Africa. Leave your reply in the comments below.
Read about the top 10 best betting companies in Ghana
Content on this website is protected by DMCA.  Dont waste your time copying because you would eventually remove it.