We bring to you the top 20 richest football clubs in the world 2022. The list was published by Deloitte Football Money League.
The list reported that The top 20 richest clubs generated a combined €8.2 billion in 2019/20, down 12% on the prior season (€9.3 billion). They explained that the reason for the decrease amounts to
a €937m (23%) drop in broadcast revenue, primarily due to the deferral of broadcast revenues to the financial year ending in 2020 and broadcaster rebates related to the disrupted 2019/20 season
a €257m (17%) fall in matchday revenue as matches were first postponed and then either cancelled or resumed behind closed doors; and
offset by a €105m (3%) increase in commercial revenue, reflecting the commencement of several major commercial arrangements across Money League clubs in 2019/20.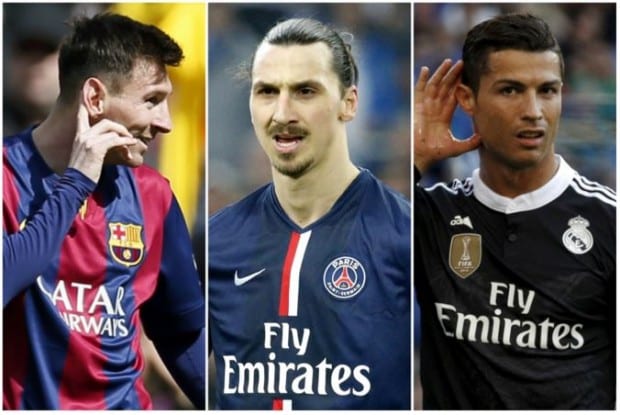 They also estimated that this year's Money League clubs will have missed out on over €2 billion in revenue by the end of the 2020/21 season, including amounts foregone in respect of 2019/20, as a result of the COVID-19 pandemic, primarily due to:
Matchday revenue of Money League clubs being close to nil from March 2020 onwards, with fans unlikely to be able to return in significant numbers for any of the 2020/21 season; and
Broadcast rebates of the 'big five' leagues and UEFA reportedly total almost €1.2bn currently, of which a large proportion is borne by Money League clubs; and
The lost potential to continue their previous growth trajectory over the period.
Who are the top 20 Richest Football clubs in the world 2023?
According to the list, all the 20 richest clubs in the world 2023 are based in Europe. Barcelona takes the top spot as the richest football club in the world, following closely is their Spanish rivals Real Madrid.
Bundesliga giants, Bayern Munich comes in third on the list before Manchester United as the 4th and the Richest English Premier league club. Ligue 1 Champions PsG comes in at 7th position.
Read Marcus Rashford net worth
Top 20 Richest Football Clubs in the World 2023
| Rank | Football Club | Total Revenue(€) |
| --- | --- | --- |
| Rank | Club | Net Worth |
| 1 | FC Barcelona | 715.1 m |
| 2 | Real Madrid | 714.9m |
| 3 | Bayern Munich | 634.1m |
| 4 | Manchester United | 580.4m |
| 5 | Liverpool FC | 558.6m |
| 6 | Manchester City | 549.2m |
| 7 | Paris Saint-Germain | 540.6m |
| 8 | Chelsea | 469.7m |
| 9 | Tottenham | 445.7m |
| 10 | Juventus | 397.9m |
| 11 | Arsenal | 388m |
| 12 | Borussia Dortmund | 365.7m |
| 13 | Atletico Madrid | €331.8 |
| 14 | Inter | 219.5m |
| 15 | Zenit Saint-Petersburg | €236.5m |
| 16 | Schalke | 222.8m |
| 17 | Everton | 212m |
| 18 | Lyon | 180.7m |
| 19 | Napoli | 176.3m |
| 20 | Eintracht Frankfurt | 174m |
Read Ole Gunnar Solskjaer net worth