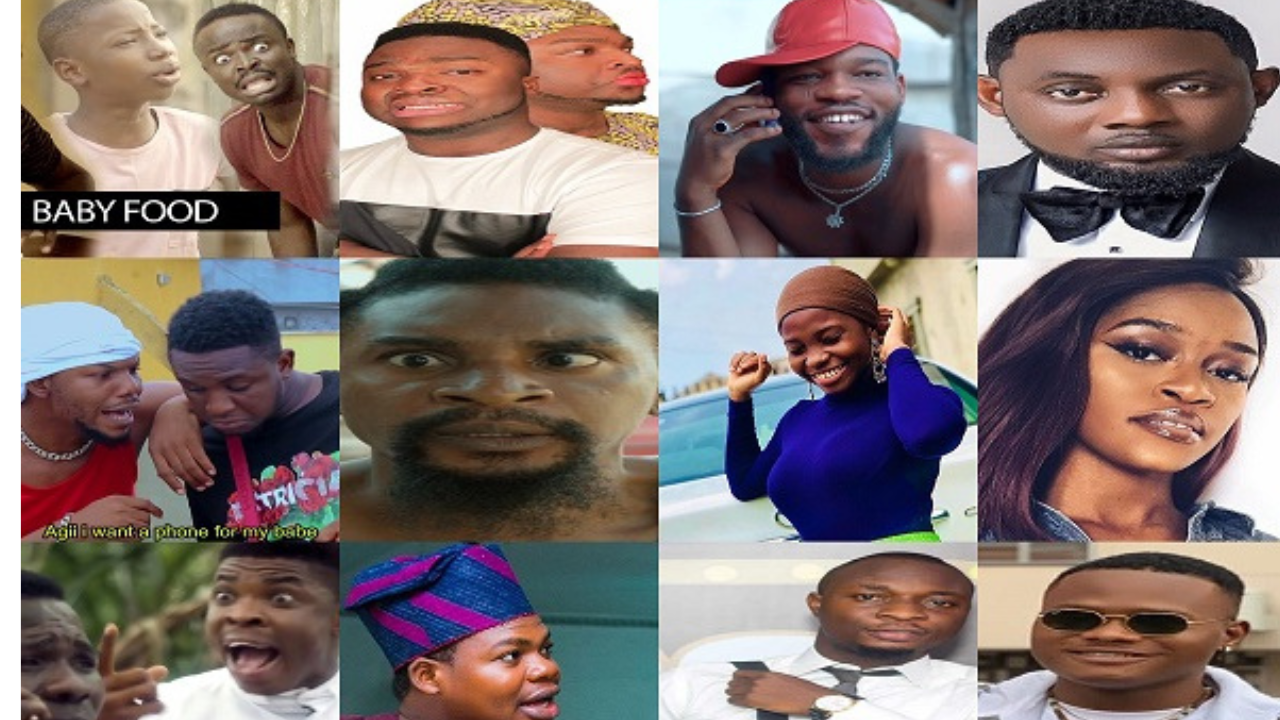 The popularity of comedy as a form of entertainment has skyrocketed over the past few decades. Read the 20 funniest comedians in Nigeria
Comedians' new skits seem to pop up from every direction in Nigeria. All you have to do is visit YouTube, Instagram, or Facebook to find them and you might easily use an entire day laughing it up.
Although many people have chosen comedy as a profession, not all of them are able to get a laugh out of comedy fans. Nevertheless, a few of them have truly stood out, and that's why we're going to take a look at the top 20 Funniest Comedians in Nigeria.
The 20 Funniest Comedians in Nigeria
Basketmouth
Basketmouth is the Funniest Comedians in Nigeria
On September 14, 1978, Bright Okpocha entered the world and became known as Basketmouth. In 2005 and 2006, he won the award for best stand-up comic and began his career thereafter.
Not only is he hilarious, but he is also one of the people responsible for revitalizing Nigerian comedy.
Moreover, "Basketmouth Uncensored," his comic show, helped him gain popularity beyond Nigeria.
Alibaba
Atunyota Alleluya Akpobome, better known by his stage name Alibaba, is a prominent Nigerian comedian.
Warri-born on June 24, 1965, he is widely regarded as the forefather of stand-up comedy in Nigeria.
He also has a degree in philosophy and religious studies from Ambrose Alli University in Ekpoma, Edo State.
Alibaba, who is married to Mary Akpobome, has been performing stand-up comedy professionally since 1991. He likes to spend his free time learning about new subjects and creating artwork.
AliBaba is one of the Funniest Comedians in Nigeria
AY
Among the Funniest Comedians in Nigeria is AY
Richard Ayo Makun, entered the world on August 19, 1971. He was raised in Warri, Delta State, although his hometown is Ifon, Ondo State.
One of the best comedians in the country, if not the best. His innovative strategies catapulted him to fame, and he has maintained his prominence in the entertainment business for decades.
In addition, he is said to have become famous while working as Alibaba's event manager and personal assistant.
Thanks to his show AY Live, Ayo Makun has become a favorite among comedy fans. He has a wide range of talents, including hosting a variety show, playing music professionally, directing films, and acting in them.
The films 30 Days in Atlanta and Merry Men both featured him prominently.
The seasoned performer has been honored with a slew of prizes. He's been named the best comic six times, including Teens' Favorite, the MBG Abuja Merit Awards, and the Diamond Awards for Comedy.
I Go Dye
I Go Dye Standing is one of many international comedy shows staged by comedian, motivational speaker, social activist, and author Francis Agoda.
He has been in the comedy scene since 1991, he entered the world on April 4, 1979, in Abraka, Delta State.
A number of accolades have been bestowed upon him over his career thus far, including "African Best Comedian," "The Nigeria Best Comedian Award (NEA Award)," "Delta Role Model Award 2017," and so on.
In addition, the United Nations has named him an "Ambassador for Development Goals" and an "Ambassador for World Habitat.
I Go Dye is one of the Funniest Comedians in Nigeria
Nasty Blaq
Emmanuel Ezechukwu popularly known as Abisi Nasty Blaq is a comedian and content developer.
He was born and raised in Lagos, Nigeria, but his ancestry is Igbo.
When he was in high school, he started getting into comedy after posting some jokes online.
In 2016, he became a professional, but in 2018, a comedy he shot got famous after being shared by numerous celebrities on their social media accounts. He is best known for his relationship-themed comedic routines.
Funniest Comedians in Nigeria
Actor, comedian, songwriter, and musician Broda Shaggi (born Samuel Animashaun Perry) is a Nigerian national treasure.
His parents' hometown is Ikenne, Ogun State, but he was born in Shagamu.
Not only that, but he has a degree in creative arts from the University of Lagos.
Several years ago, back when he was in college, he began his comedic career. His standout personality has helped him rise to the top of the comedy scene.
The Future Awards Africa Nigeria Prize for Comedy and the City People Music Award for Comedy Act of the Year are only two of Broda Shaggi's many accolades.
He also received a Best Comedian nomination for the 2021 Net Honors. The Africa Magic Viewers' Choice Awards presented him with the trophy for Best Actor in a Comedy in 2022, nevertheless.
Broda Shaggi is one of the Funniest Comedians in Nigeria
Lasisi Elenu
Nosa Afolabi is his real name, and he went to college in Ilorin. Comedian, actor, and Mc Lasisi was born in Offa, Kwara State, Nigeria, and he first entered the entertainment industry as a musician before switching gears to focus on comedy.
The "wide mouth" expression he often uses in his plays and online posts has become his trademark. He doesn't actually have such a huge mouth in person; the video effect just makes it look that way.
In addition, Lasisi Elenu has over 4 million Instagram followers, making her one of the most prominent influencers in Africa.
His social media following isn't the only reason he's popular; his sketches also touch on topics like cybercrime, economics, the law, and philosophy.
Zic Saloma
His birth name is Aloma Isaacc Junior, but he goes by Junior in his career as a comedian, actor, and singer.
Although his family is from Abia State, he was born in Kaduna on November 7th, 1991.
Aside from that, he has a degree in English and Literary Studies from Abia State University.In 2017, after finishing college, he began posting sketches on social media platforms like Instagram and Tiktok, where he quickly gained a sizable following.
Kenny Blaq
Kehinde Otolorin Peter, better known by his stage name, Kenny Blaq, is a popular singer and comedian in Nigeria.
An Ikeja, Lagos, graduate of the Federal Radio Corporation of Nigeria (FRCN) Training School, his birthday is September 30th, 1992.
Kenny Blaq is a multi-talented performer who has been active in the industry since 2008. He has appeared at some of the most prestigious events in and outside of Nigeria.
In particular, he has appeared at notable events like Gbenga Adeyinka's Laffmataz, Ali Baba's January 1st concert, Basketmouth's Lord of the Ribs, and many more.
Among the many international events he has performed at are ECOFEST in Sierra Leone, Africa Laughs in Uganda, and SEKA Live in Uganda.
Kenny Blaq's talent has been noticed. For his comedic work in 2017, he was honored with the Future Awards Africa's Comedian of the Year award. In addition, his name was included in a 2018 list of Africa's 100 most influential young people. Kenny Blaq adds the Ooni Youth Royal Award to his collection of honors in 2020.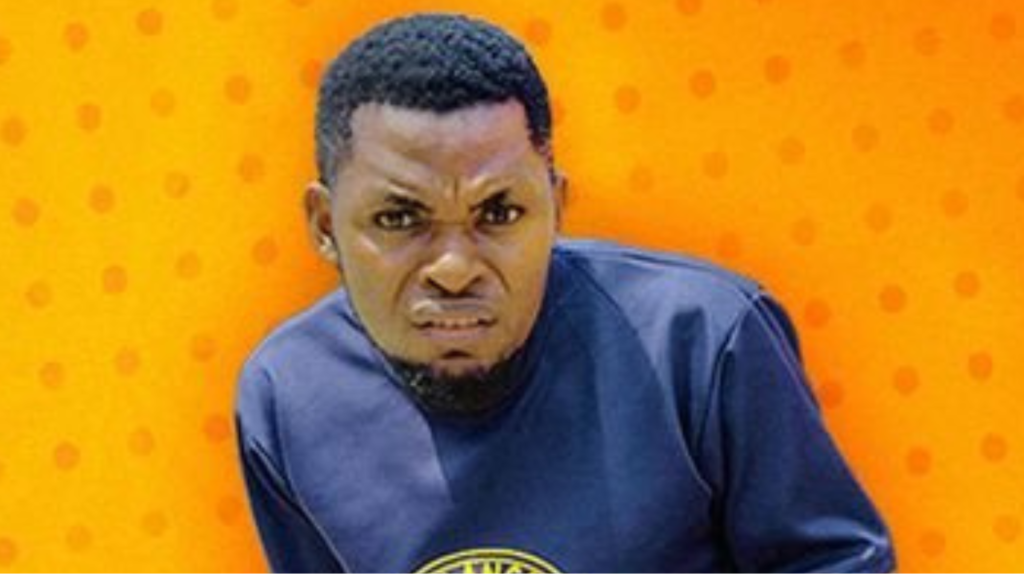 Mark Angel has worked in comedy as an actor, writer, and video producer. It was in Port Harcourt, Rivers State, Nigeria, that he was born on May 27th, 1991. He is one of the Funniest Comedians in Nigeria
YouTube star Mark Angel is known for his comedy series Mark Angel Comedy, in which he frequently showcases the talents of young comedians like Emmanuella Samuel and Success Madubuike.
Moreover, he has smashed a number of records over his career. His channel is the first African comedy channel on YouTube to reach a million followers. He also has a massive online following, with over 12 million likes on Facebook, 1 million on TikTok, and 8 million YouTube subscribers.
Amanda Josh, Mark Angel's wife, is also a comedian, and she performs at the Mark Angel Comedy Caretaker Series among performers like Mimi, Ebere, Mr. Azu, The Law,Kingsley Brown, and Baze10
Crazeclown
Actor, and MC Emmanuel Ogbonna Iwueke, also known as Crazeclown and Papa-Ade in his native Nigeria, His academic credentials include a medical doctorate from Ukraine's Kharkov National Medical University.
His Instagram and YouTube comedy videos helped propel him to fame, and by 2015, they had amassed an estimated 100 million views.
The father-son dynamic in Nigerian culture is often the subject of Crazeclown's comic sketches.
More on Funniest Comedians in Nigeria
Bovi
On September 25, 1979, Bovi Ugboma was born, and he has grown up to become a comedian, writer, and actor.
Since 2007, he has toured the world as a comedian and produced successful stand-up comedy tours, including Bovi: Man on Fire.
In addition, his humor frequently touches on a wide range of topics, including politics, marriage, society, current events, and life in general.
He got married in 2021, and he was nominated for an AMVCA Best Actor in a Comedy award the following year. He also took home the trophy for "Net Honors' Most Popular Comedian" that year.
Funny Bone
Chibunna Stanley, better known by his stage name Funny Bone, was born on October 28, 1985, in Kaduna State.
He's not just an actor but also a stand-up comic and a regular in the Nollywood scene.
He competed against four other actors from Anambra State and emerged victorious in the 2020 AMVCA Best Actor in a Comedy category.
Funny Bone has appeared in films including "Aki and Pawpaw," "Progressive Tailors," "Desperate Houseboys," "Brother Jekwu," "Fast Cash," "Three Thieves," and "Finding Odera" (2022).
Funny Bone is one of the Funniest Comedians in Nigeria
Mr. Macaroni
Debo Adedayo, better known as Mr. Macaroni, is the man behind the catchphrases "Ooin" and "You are doing well," both of which have been heard many times in comedic skits.
Mr. Macaroni was born on May 3, 1993, in the Ogudu neighborhood of Lagos, which makes him a native of Ogun State.
He has worked as a stand-up comedian, actor, and campaigner. He is an alumnus of Redeemer's University in Nigeria with a degree in Creative Arts.
Additionally, he is well-known for his "sugar daddy" comedic roles in viral Instagram videos.
Furthermore, the events and real challenges in Nigeria and Africa at large are often the basis for his humor.
Veterans of Nollywood and the entertainment world have starred in his skits, bringing more life to his creations.
He's featured both males and girls, including Jim Iyke, Bimbo Ademoye, Falz, Lateef Adedimeji, Sola Sobowale, and Mr. P. He has also profiled notable figures such as Oga Sabinus (Mr. Funny), KieKie, Remote, and Broda Shaggi in his works.
Mr. Macaroni has also featured Oba Adeyeye Enitan Ogunwusi, the Ooni of Ife. It comes as a surprise, but he did, in fact, appear in one of Mr. Macaroni's sketches.
Mr. Macaroni is one of the Funniest Comedians in Nigeria
MC Aproko
Igbomgbo, better known by his stage name MC Aproko, is a well-known Nigerian comedian.
Although his parents were from Bayelsa State, MC Aproko was born in Port Harcourt, Rivers State. He spent his formative years in Nembe.
Since December 24, 2020, he has served as Governor Douye Diri of Bayelsa State's special assistant on entertainment.
His success in Nigerian comedy competitions has earned him several awards. For instance, MC Aproko won $1.5 million during the December 2, 2017, Eko Convention Center's "Grab The Mic," hosted by Maltina. The Ibile Comedy Challenge, which took place at the Eko Convention Center on May 6, 2018, was another one of his victories.
MC Aproko took first place in a competition put on by the government of Lagos State and won a cool million dollars.
Finally, on December 20, 2020, MC Aproko triumphed as Ayo Makun's Next Naija Comedy Star, taking home $5 million in prize money as well as a brand new car for his efforts.
Frank D Don
Frank D. Don is next on our list of the top 20 funniest Nigerian comedians. Otoide Frank Isimhmen Chineyene born on November 16th, 1985, is better known as Rt. Hon. Frank D. Don in public.
He is married with kids, he was born and raised in Asaba, Delta State.
In addition to his talents as an actor and comedian, Frank D. Don is a well-known performer. He is the governor of Delta State's top entertainment adviser.
His comic career, however, has been going well since 2009. He got his start in comedy while performing on stage with Unity Theater Production. After some time, he was given a guest spot in the Star Trek series.
He has performed alongside many great comedians and musicians, including P Square, Faze, Kcee, and many more. He has also received a long list of awards and recognition.
More on Funniest Comedians in Nigeria
MC Lively
On August 14, 1992, Michael Sani Amanesi was born; he is better known by his stage name, MC Lively. He was born in Agenebode, Edo State, Nigeria, and is now a well-known comedian and actor.
Michael is a native of the state of Osun and a 2015 graduate of Obafemi Awolowo University, where he majored in law.
Also in 2016, he was called to the bar, but he hasn't practiced law because of his stand-up career.
The well-known MC Lively, who began his career in comedy and acting in 2015 and is still going strong, has shared the stage with such well-known comics as Akpororo, I Go Save, and many others.
Chief Imo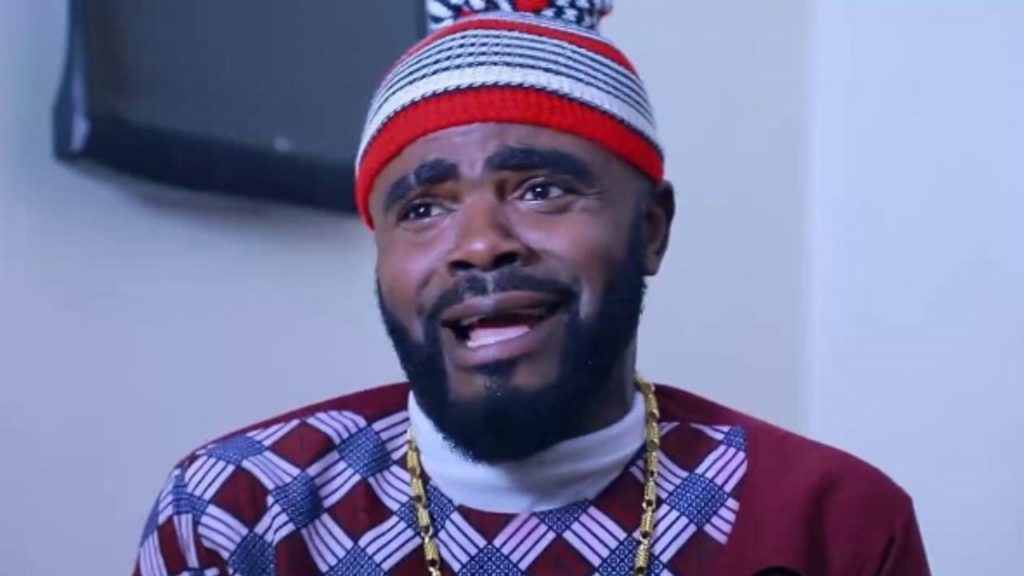 Longinus Anyaehiechukwu Anokwute is a well-known comedian, musician, and actor in Nigeria. He is known by his stage name Chief Imo. He is among the funniest comedians in Nigeria
Born on May 19, 1979, Chief Imo is from Imo State in southeastern Nigeria.
He's not just an actor and comedian, but also a successful businessman. He has gained notoriety for his hilarious Igbo-language jokes.
Chief Imo has directed several films, including Ndi corpers, Ako aku, Ego ego, Catechist, the Ndi Ukachukwu, Nku Ahuhu, Akpoaza Doctors, Imo Onyeagwu, Pour Me Water, and Africa Magic.
Twyse
Although his real name is Ereme Abraham and he was born on July 28, 1992, in Ibadan, he is from Edo State
He's also quite talented as an actor. He also has a large fan base because of the many roles he plays in his comedic skits.
He started out as a law student but eventually dropped out. Also, he stayed in the UK for a while.
Twyse is also a singer, and when he has time, he records his own music.
Sydney Talker, born Sydney Egere on January 26, 1995, took the first part of his birth name for his stage moniker.
He was born in Benin, although he grew up in Edo State.
He is also a YouTuber, social media comedian, influencer, and content creator.
He has a high profile in the comedy world because he draws inspiration from real-world events.
Source: Glusea