Top 20 Best Airlines In The World 2023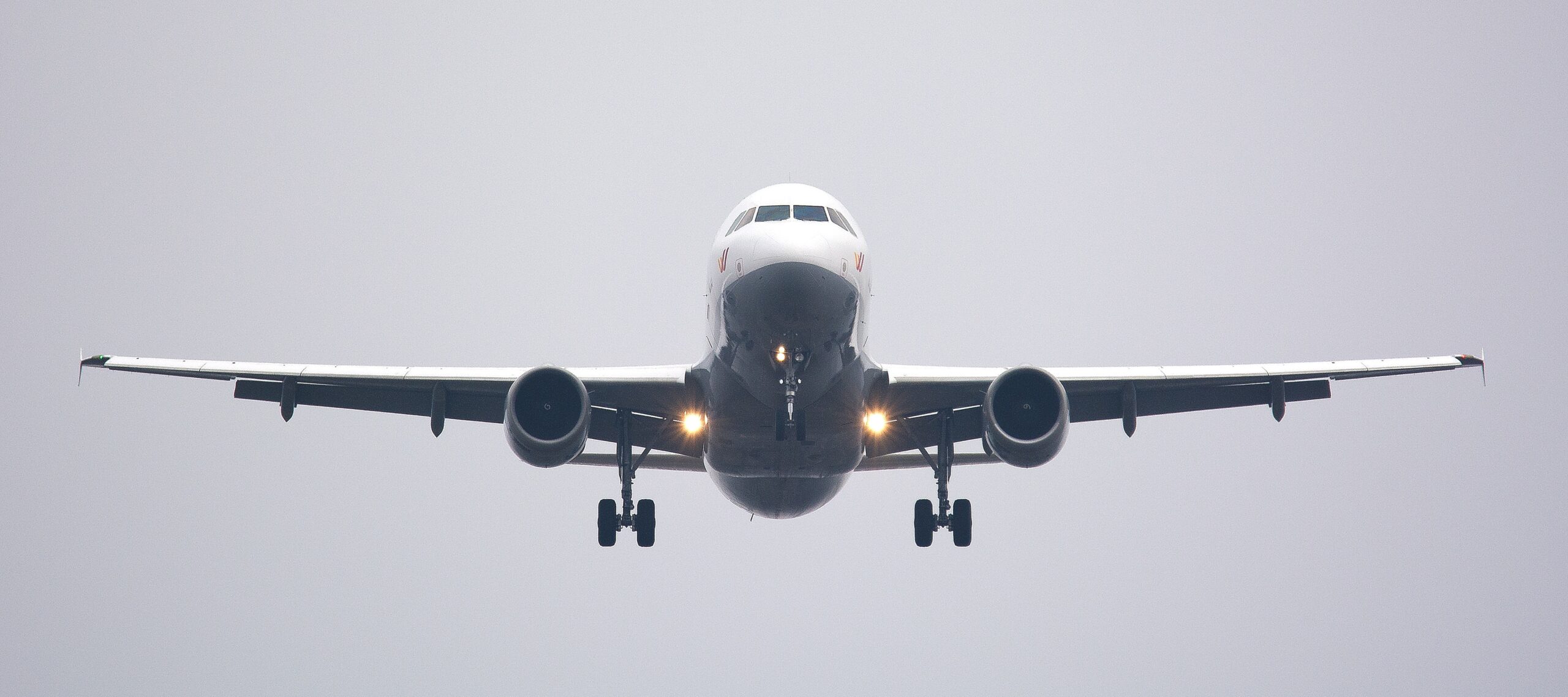 With so many airlines and destinations to choose from, it can be tough to figure out which are the best of the best. Our top 20 best airlines in the world list will help you narrow down your options by letting you know which carriers offer the fastest check-in, the biggest legroom, and the tastiest in-flight food.
This list includes some of the most famous airlines in the world, making it easier than ever to enjoy luxurious in-flight services. Let's look at the 20 best airlines in the world right now!
Best Airlines In The World
Singapore Airlines
Singapore Airlines is proud to be in 1st place on the list. It has also won many awards, including World's Best Cabin Staff, Best Airlines in Asia, World's Best Second Class, World's Best 1st-Class Seat, Best Economy Class Catering, and COVID-19 Airline Excellence award. 
Qatar Airways
Qatar Airways has been a leader and all-time favorite in the airline industry for many years, offering excellent service to passengers worldwide even in difficult times. The airline has been a consistent winner of some of the most prestigious airline awards in the world.
Qatar Airways came 2nd on the list of the safest airlines for 2022. It won the Airline of the Year award for 2021. It also earned the Best Business Class Airlines and Best Catering awards.
Emirates
The largest Middle East Airline continues to live up to its slogan "Fly Emirates, Fly Better." It is also a leader in the industry due to its extensive list of international destinations, outstanding business class, and unwavering commitment to sponsoring sporting events.
Best Airlines In The World
Air New Zealand
Air New Zealand is a top-ranked airline despite being the smallest. Its industry-standard premium economy and constant innovation make it a worthy model. Air New Zealand has recently won several awards, including Best Economy, Best Premium Economy, and Best Airline In the Pacific. Air New Zealand was number one on the list of most safe airlines in 2022.
Qantas
Qantas – Australian airlines, the oldest operation and have been improving over the years. This airline has received the best customer feedback as they offer fully-reclining seats (flatbed) on both domestic and international flights. They recently proposed long-haul luxury flights from Australia to London. This airline continues to be a top performer with high-performance ratings.
Delta Air Lines
Delta Airlines is one of the world's best airlines and has been for many years. They are a company that is constantly innovating and expanding its services. In 2021, they were ranked as the #1 airline in North America by J.D. Power and Associates. They have a strong focus on customer service and safety, which has earned them a loyal following. 
Virgin Australia
Virgin Australia, based in Brisbane, is Australia's second-largest after Qantas. It is included in this list because of its premium economy and economy class fleets. It is also Australia's second most preferred airways for its amazing business-class services.
Best Airlines In The World
Japan Airlines
Japan Airlines is worth considering if you're looking for the best airline experience. They were recently named one of the world's best airlines for 2023 by Skytrax, and they offer various facilities to make your flight comfortable. You'll surely enjoy your time on Japan Airlines, from delicious meals to in-flight entertainment.
British Airways
British Airways can fly to nearly every country with 200+ destinations in 75 different countries. It has been called the best airline for customer service, and the flight experience is pleasant and comfortable in all classes. It has notable improvements in the premium package. 
Cathay Pacific Airways
Cathay Pacific Airways is one of the industry's best business class flag carriers offered by Hong Kong's flag carrier. Its outstanding lounges, excellent service, and delicious meals are distinguished. It has received many awards, including AirlineRatings.com's Best Asia Pacific Asia Airline 2016 and Best Business Class 2013 and 2015.
United Airlines
United Airlines is the winner of the award for the most eco-friendly airline. It ranks as the world's largest airline by any standard. You should also note its easy flight booking process, simple SDC policies, global route network, luxurious lounges, and global route network.
Best Airlines In The World
All Nippon Airways
All Nippon Airways, based in Japan, is the largest airline in terms of fleet size. Although the airline fell to seventh place this year, it still holds its position in the cabin innovation category. This airliner has consistently received high customer ratings, and its attention to punctuality and comfort have earned it a place on the top 20 best airlines list in 2023.
EVA Air
Evergreen Airways (EVA Air) is a Taiwan-based airline founded with a focus on cargo and passenger airlines. Its primary focus is on customer service. It has launched new premium economy cabins, routes, and fleets. EVA Air, a popular airline that relies on customer satisfaction, continues to be a top-ranked airline.
Bangkok Airways
Bangkok Airways, a regional airline, flies non-stop to more than 20 destinations in Thailand, Cambodia, and China. Suvarnabhumi Airport is the airline's main hub, while Phuket International Airport and Chiang Mai International Airport (HKT) are secondary hubs (CNX). Some of the planes in the airline fleet can be configured with Economy or Business Class cabins. 
Also Read – Top 10 Best Airlines in Nigeria 2022
Turkish Airlines
 Turkish Airlines, one of the world's best airlines, flies to more countries than any other airline. In 2022, it will continue to provide excellent service to its passengers with modern aircraft and a strong focus on safety. With a strong reputation for comfort and customer service, Turkish Airlines is a great choice for air travel. 
It has won many awards, including Best Airline in Southern Europe and Best Business Class Lounge in Europe. Best Economy Class in Europe was also awarded the COVID-19 Airline Excellence Award.
Hawaiian Airlines
Despite the pandemic, Hawaiian Airlines has been named one of the world's best airlines for 2023. The airline is the largest operator of commercial flights to and from the U.S. state of Hawaii. It is the tenth-largest commercial airline in the United States and is based in Honolulu, Hawaii.
Alaska Airlines
Alaska Airlines is one of the world's best airlines and has been voted as such for many years. Alaska Airlines is also known for its innovative flying approach, making it one of the most efficient airlines worldwide. 
It is the sixth-largest airline in North America, according to the size of its fleet, the number, and destinations it serves, as well as the passengers they have carried.
Best Airlines In The World
Etihad Airways
Etihad Airways is the second flag carrier airline in the UAE. Its headquarters are in Khalifa City  of Abu Dhabi. It is the second UAE's largest airline after Emirates. Etihad – the Arabic word for "Union" is the name of this airline.
KLM Royal Dutch Airlines
KLM Royal Dutch Airline has headquartered in Amsterdam, Netherlands, and flies to over 90 destinations worldwide. They have been voted one of the world's top 20 best airlines for six years in a row by Skytrax and are consistently named as one of Europe's most reputable companies.
Best Airlines In The World
Hainan Airlines
Hainan Airlines was the first Chinese airline to earn the prestigious 4-star rating by SKYTRAX in 2009. Later, the airline won a 5-star rating. Haikou Meilan International Airport is the main hub for the airline.
It's been a long year of flying, and we're happy to say that we've finally reached the end of our list of the top 20 best airlines in the world for 2023. These companies have impressed us the most with their safety, comfort, and customer service. We hope you'll have a great experience flying with any of them.