Top 10 Websites to Make Money Online for free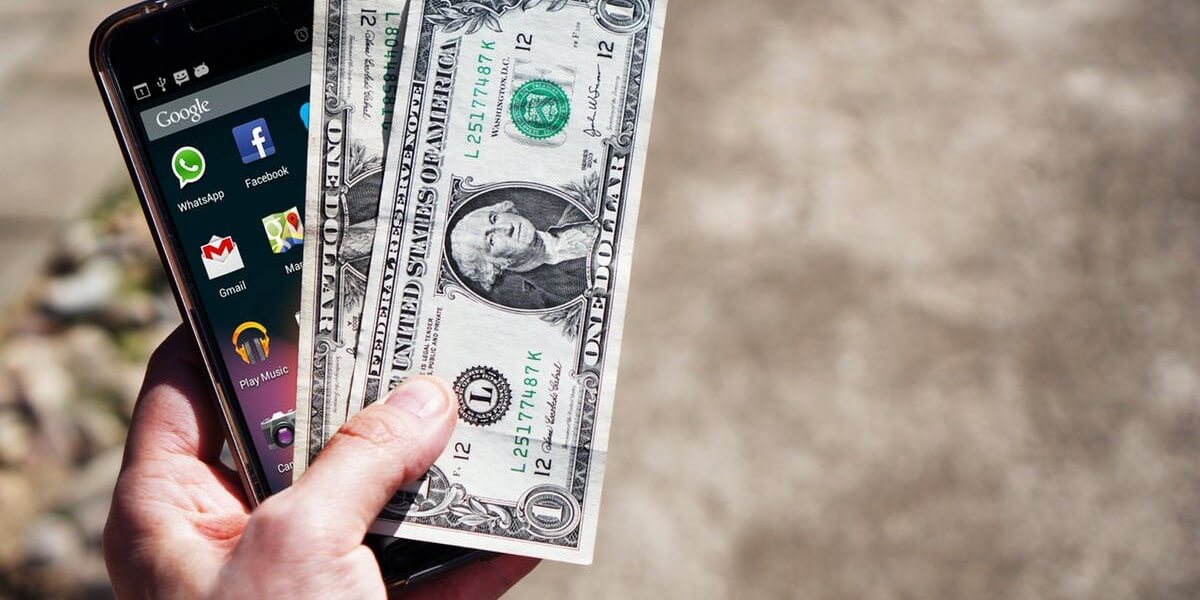 Did you know there are websites to make money online for free ? Keep reading to discover how you can turn your time into profit from this guide
You dont necessarily have to spend money before you can make some extra bucks online. There are several websites where you literally turn your skills into a stream on income generating source. Keep reading as we bring to the top 10 websites you can make money for free.
Top 10 Websites to Make Money Online for free
Fiverr is a website for freelancers, if you have skills in animation, graphic design, web design and development, copywriting, then Fiverr is the best market place for you. You can make a few hundreds to thousands of dollars by working on fiverr.
How it work
First, you need to sign up for an account here. After verifying your account. You have a create a gig( the service you offer and sell ). Learn how to create a gig on fiverr here.
Upwork just like fiverr gives you the opportunity to work remotely for someone and get paid.
Upwork, formerly Elance-oDesk, is an American freelancing platform where enterprises and individuals connect in order to conduct business. In 2015, the Elance-oDesk merger was rebranded as Upwork and the company's full name is now Upwork Global Inc. Upwork is currently based in Santa Clara and San Francisco, California, though it serves clients around the world.
Check out the best places to buy used cars online
Upwork has over eighteen million registered freelancers and five million registered clients. Three million jobs worth over $1Bn USD are posted annually, making Upwork the largest freelancer marketplace in the world.
Amazon Kindle Direct Publishing
Amazon Kindle provide a market place for ebooks. If you are good at communicating your ideas through writing, then amazon kindle is the best fit for you. All you need do is the create an account on Amazon Kindle, verify your account .
Next you have to upload the soft copy version of the book onto the platform, set the price and add your bank details for receiving funds. You can actually make money from this platform for an extended period of time depending on the relevance of your books.
In 2016, Amazon also added a paperback option, which uses print-on-demand technology with the goal of offering digital and print to self-publishers. Amazon has been promoting to its authors the capability of publishing both e-books and paperbacks through the same platform.
Youtube
Youtube is an excellent platform for marketing video content. Popular stars such as PewDiePie have become multimillionaires uploading video content on Youtube.
If you arent shy from the camera and you actually have something good to offer, then you might surely become the next millionaire on Youtube.
Before you can make some money from your YouTube channel, you need over one thousand subscribers and 4,000 valid public watch hours in the last 12 months.
Top 10 Websites to Make Money Online for free
Skillshare
Skillshare is a website where you can teach an online class and get paid for it. You record series of videos on a topic that you know about — popular subjects include crafts, film, fashion, and cooking — and then participate on the Skillshare forums related to your class. In exchange, you receive a cut of the money from the people who take your class. No teaching degree is necessary to get started, and the site says teachers can earn an average of $3,500 a year.
Shopify
Have you heard about drop shipping? Shopify provider the best market place for drop shipping.
How Does it work?
Dropshipping lets you sell products by using a supplier that holds the inventory and ships the product for you. You pay the wholesale price to the supplier, while controlling the price that your customers see in your Shopify store.
When a customer places an order in your store, you purchase the products from the supplier and select how to ship the product directly to your customer. You don't need to hold any inventory or ship items yourself.
Products are the most important part of your dropshipping business, the products that you choose to sell will shape how you run your online store, how you market your store, and who you market it to.
Etsy
Etsy is a marketplace for designers. Their made focus is on handmade or vintage items and craft supplies.
Etsy sellers range from hobbyists to professional artists who use the site to make a living. According to artists who have developed their Etsy stores into their primary jobs, scaling up production of handmade items can require more than full-time work, especially during the holiday shopping season.
Creating a shop on Etsy is free; however, each listing that is posted in the shop costs $0.20. Each listing will remain on the shop's page for a maximum of 4 months, or until someone buys the product.
The prices of products are set by the shop owner, but Etsy claims 5% of the final sale price of each listing. Shop owners are sent a bill at the end of every month detailing the fees Etsy has charged them, and they have until the 15th of the following month to pay the fees.
Sellers can choose which payment options to offer buyers, including credit cards, debit cards, and PayPal, among others.
Top 10 Websites to Make Money Online for free
Fotolia
Fotolia allows you to sell photos you've taken for stock photography usage. For example, if a publisher is looking for a picture of a beach and you uploaded such a picture, the publisher can use Fotolia to purchase the rights to use that picture in its publication and you receive a cut of that money. For a photography hobbyist, this is a great way to earn a few dollars for some of your best photos.
Offer up
If you don't have the energy to hold a yard sale, OfferUp may be the next best thing. After you take a picture of what you have and price it, hopefully somebody nearby will see it online, love it, send you a note and you'll meet – in a public place, OfferUp's website recommends – and you can get your cash. That said, OfferUp also offers ways to mail items to buyers.
Recommendations
Top 10 Most Beautiful Countries in the World 2021
In this article, we bring to you the Top 10 Most Beautiful Countries in the world 2021. The list was compiled using several factors such as the landscape, tourist attractions, ecosystem, beautiful buildings and more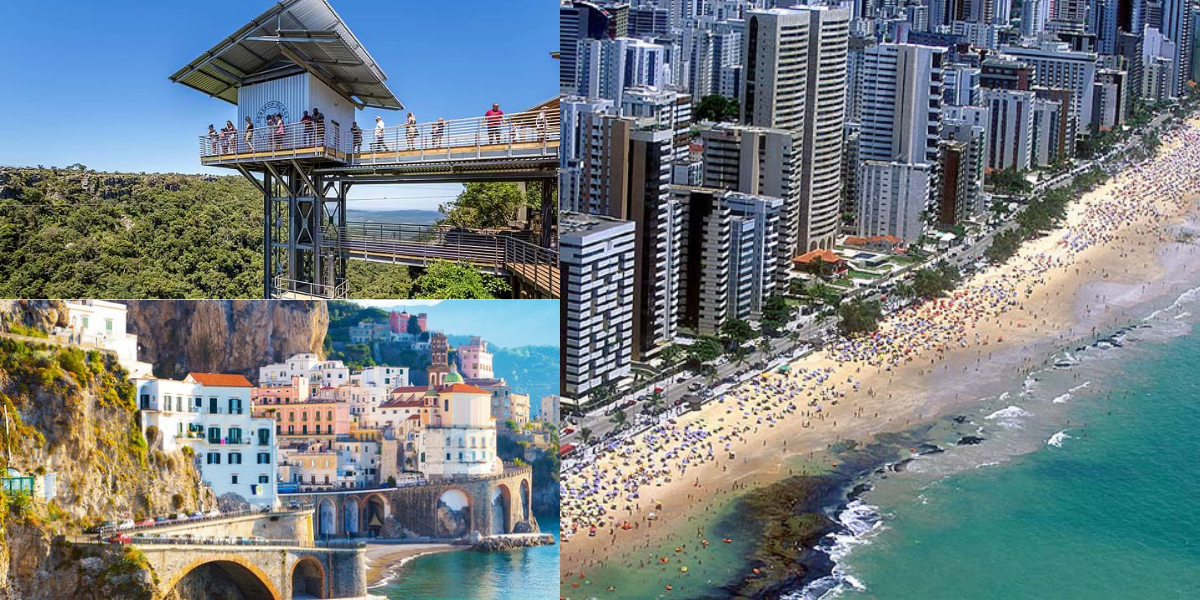 Glusea brings to you the top 10 most beautiful countries in the world 2021. Read on to find out.
If you are looking for the most beautiful country in the world for your next vacation, then look no further because our list of the top 10 most beautiful countries in the world 2021 is the answer to all your queries.
The World is full of beautiful of many beautiful places however, some countries seem to have a larger share of the blessing than others. From stunning coastlines to lush jungles and towering mountain tops, these countries together makeup the top 10 most beautiful countries in the world. Read the full list here.
The list was compiled using several factors such as the landscape, tourist attractions, ecosystem, beautiful buildings and more. Read through and dont forget to mention your country n the comment section.
Top 10 Most Beautiful Countries in the world 2021
Italy
New Zealand
Canada
United States of America
Ice Land
South Africa
Switzerland
Brazil
Costa Rica
India
More on the Top 10 Most Beautiful Countries in the world 2021
Italy
Italy is by far the world's most beautiful country. It has the most inspiring cultural treasures and magnificent scenery.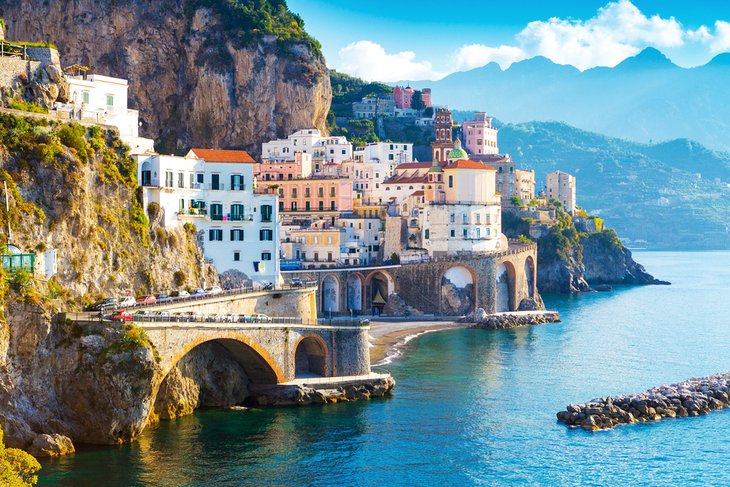 Italy's ancient architecture and history has given it the best look. The impressive beaches, beautiful cities, delicious delicacies and a welcoming environment are some of the things that makes Italy standout on the list of most beautiful countries in the world.
Italy is especially impressive as it has such a range of natural beauty and human-built beauty that spans across time and history.
Not just the landscape, Italy also has some of the most beautiful women in the world.
New Zealand
The second most beautiful country in the world is New Zealand. Though a small country, New Zealand seems to have a little bit of everything that make up a beautiful country.
New Zealand has one of the best ecosystems in the world. The snowy mountains, beautiful beaches, evergreen landscape gives the country a nice look.
The Fiordland National Park is full of wildlife, waterfalls, and impressive natural scenery, while the Tongariro National Park has remarkable volcanic features.
Canada
Canada is another one of the top 10 most beautiful countries in the world. The eye catchy of the lakes, forest, mountains, beaches, infrastructure and the multicultural lifestyle of the people makes Canada unparalleled when mentioning the most beautiful countries in the world.
Canada repeatedly is lauded as one of the world's most livable countries. The cultural influence, entrepreneurship, economic influence and most importantly, quality of life of the people make Canada a want-to-go-to place for most people.
United States of America
United States of America is 3.8 million square miles (9.8 million square kilometers), it is the world's third- or fourth-largest country by total area. The country has a huge space of landscape and ecosystems. Talk about the best beaches, nice cities, lovely people and United states comes to mind first.
From an urban perspective, there are a number of impressive buildings, bustling cities and quaint towns which add to the beauty of this great country.
The United States has one of the strongest currencies in the world, talking about the US dollar
Iceland
Iceland is made up of a diverse landscape that includes glaciers, geothermal hot springs, spectacular ice caves, stunning waterfalls, and black sand beaches.
Its incredibly diverse landscape is what makes travelers so intrigued with this Nordic island nation and it is easily one of the most beautiful places on earth.
Iceland is famous for being called the Land of Fire and Ice because of its volcanoes and glaciers. It is dotted with natural wonders such as The Blue Lagoon and Dettifoss Waterfall. Iceland is also known for its rich cultural history, Norse mythology, folklore etc
South Africa
South Africa has unsurpassed wildlife and mountains, whales and waterfalls, architecture and antiquity, the world's most beautiful city, and the world's most stunning Spring, plus a host of natural treasures.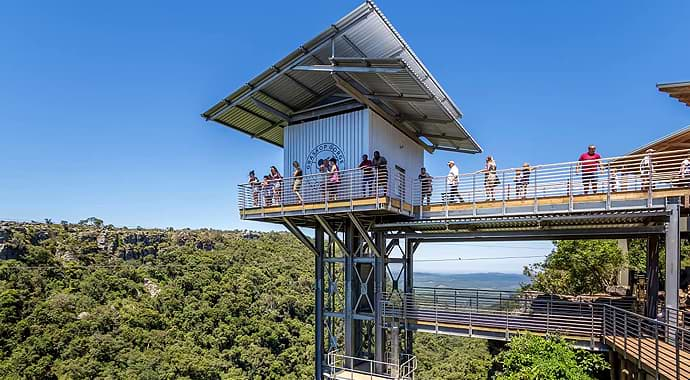 Among the beautiful places to catch a glimpse include; Tsitsikamma National Park, Cape Point, Pringle Bay, Blyde River Canyon, Boulders Beach, God's Window.
Switzerland
The amazing mountains, heaps of lakes and beautiful villages make for the most beautiful scenery in Switzerland. These landscapes are considered to be what makes Switzerland the perfect destination for vacationing and exploring new cultures. The high-peak Alps and mountains make up to 62% of the country's territory.
Tucked away in the Alps, Switzerland is easily one of the most beautiful countries in the world, no matter when you're visiting. Come wintertime though, it becomes a veritable wonderland, with powdery ski slopes and frozen lakes galore.
Brazil
According to Conde Nast, Brazil also ranks as the most beautiful country in the world for its biodiversity, the "greatest in the world".
Famous for its love of dancing, fun, festivals, and football, Brazil is one of those bucket list countries most want to visit in their lifetime. It's a unique land known for its firsts and originality and is home to the world-famous Rio Carnival, Samba, Capoeira, and of course Caipirinha
Costa Rica
Costa Rica is known for its incredible national parks, where tourists can enjoy some thrilling activities like river rafting, canyoning, cave tubing, and zip lining. It's also one of the best places for animal lovers to discover some interesting wildlife like macaws, sea turtles, and adorable sloths.
The Central American country is pristine in all its majesty. Much of the extraordinary beauty is due to the rainforest and the rainy season, which keeps everything flourishing and spectacular year-round.
India
India might just be the most colorful country in the world. It's a land of otherworldly landscapes for travel – from stunning lakes and endless rolling plains to the snow-capped Himalayas in the north. It's also home to wild festivals, romantic mausoleums and some of the most hectic cities in the world.
 It also has an extensive coastline along the Indian Ocean, including some stunning beaches. Scenic green tea plantations Darjeeling and Assam, as well as lush lagoons and mountain-backed lakes make for beautiful scenes. Additionally, there are any number of impressive animal species that call India home, from elephants to tigers, to buffalos and monkeys.
The beautiful landscape and scenery in India makes it one of the top 10 most beautiful countries in the world.
Thanks for Reading about the Top 10 most beautiful countries in the world 2021. Leave your thoughts in the comments below. Lets discuss.
Source: Glusea
Content on this website is protected by DMCA.  Dont waste your time copying because you would eventually remove it.