Top 10 Websites to Make Money Online for free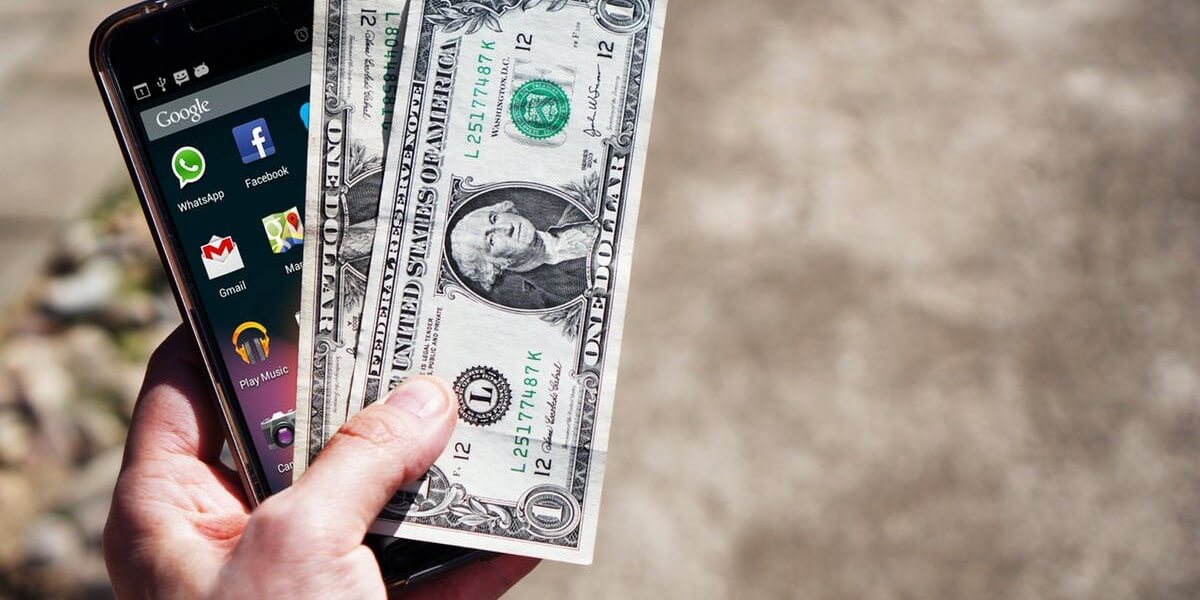 Did you know there are websites to make money online for free ? Keep reading to discover how you can turn your time into profit from this guide
You dont necessarily have to spend money before you can make some extra bucks online. There are several websites where you literally turn your skills into a stream on income generating source. Keep reading as we bring to the top 10 websites you can make money for free.
Top 10 Websites to Make Money Online for free
Fiverr is a website for freelancers, if you have skills in animation, graphic design, web design and development, copywriting, then Fiverr is the best market place for you. You can make a few hundreds to thousands of dollars by working on fiverr.
How it work
First, you need to sign up for an account here. After verifying your account. You have a create a gig( the service you offer and sell ). Learn how to create a gig on fiverr here.
Upwork just like fiverr gives you the opportunity to work remotely for someone and get paid.
Upwork, formerly Elance-oDesk, is an American freelancing platform where enterprises and individuals connect in order to conduct business. In 2015, the Elance-oDesk merger was rebranded as Upwork and the company's full name is now Upwork Global Inc. Upwork is currently based in Santa Clara and San Francisco, California, though it serves clients around the world.
Check out the best places to buy used cars online
Upwork has over eighteen million registered freelancers and five million registered clients. Three million jobs worth over $1Bn USD are posted annually, making Upwork the largest freelancer marketplace in the world.
Amazon Kindle Direct Publishing
Amazon Kindle provide a market place for ebooks. If you are good at communicating your ideas through writing, then amazon kindle is the best fit for you. All you need do is the create an account on Amazon Kindle, verify your account .
Next you have to upload the soft copy version of the book onto the platform, set the price and add your bank details for receiving funds. You can actually make money from this platform for an extended period of time depending on the relevance of your books.
In 2016, Amazon also added a paperback option, which uses print-on-demand technology with the goal of offering digital and print to self-publishers. Amazon has been promoting to its authors the capability of publishing both e-books and paperbacks through the same platform.
Youtube
Youtube is an excellent platform for marketing video content. Popular stars such as PewDiePie have become multimillionaires uploading video content on Youtube.
If you arent shy from the camera and you actually have something good to offer, then you might surely become the next millionaire on Youtube.
Before you can make some money from your YouTube channel, you need over one thousand subscribers and 4,000 valid public watch hours in the last 12 months.
Top 10 Websites to Make Money Online for free
Skillshare
Skillshare is a website where you can teach an online class and get paid for it. You record series of videos on a topic that you know about — popular subjects include crafts, film, fashion, and cooking — and then participate on the Skillshare forums related to your class. In exchange, you receive a cut of the money from the people who take your class. No teaching degree is necessary to get started, and the site says teachers can earn an average of $3,500 a year.
Shopify
Have you heard about drop shipping? Shopify provider the best market place for drop shipping.
How Does it work?
Dropshipping lets you sell products by using a supplier that holds the inventory and ships the product for you. You pay the wholesale price to the supplier, while controlling the price that your customers see in your Shopify store.
When a customer places an order in your store, you purchase the products from the supplier and select how to ship the product directly to your customer. You don't need to hold any inventory or ship items yourself.
Products are the most important part of your dropshipping business, the products that you choose to sell will shape how you run your online store, how you market your store, and who you market it to.
Etsy
Etsy is a marketplace for designers. Their made focus is on handmade or vintage items and craft supplies.
Etsy sellers range from hobbyists to professional artists who use the site to make a living. According to artists who have developed their Etsy stores into their primary jobs, scaling up production of handmade items can require more than full-time work, especially during the holiday shopping season.
Creating a shop on Etsy is free; however, each listing that is posted in the shop costs $0.20. Each listing will remain on the shop's page for a maximum of 4 months, or until someone buys the product.
The prices of products are set by the shop owner, but Etsy claims 5% of the final sale price of each listing. Shop owners are sent a bill at the end of every month detailing the fees Etsy has charged them, and they have until the 15th of the following month to pay the fees.
Sellers can choose which payment options to offer buyers, including credit cards, debit cards, and PayPal, among others.
Top 10 Websites to Make Money Online for free
Fotolia
Fotolia allows you to sell photos you've taken for stock photography usage. For example, if a publisher is looking for a picture of a beach and you uploaded such a picture, the publisher can use Fotolia to purchase the rights to use that picture in its publication and you receive a cut of that money. For a photography hobbyist, this is a great way to earn a few dollars for some of your best photos.
Offer up
If you don't have the energy to hold a yard sale, OfferUp may be the next best thing. After you take a picture of what you have and price it, hopefully somebody nearby will see it online, love it, send you a note and you'll meet – in a public place, OfferUp's website recommends – and you can get your cash. That said, OfferUp also offers ways to mail items to buyers.
Recommendations