Top 10 Websites to Make Money Online for free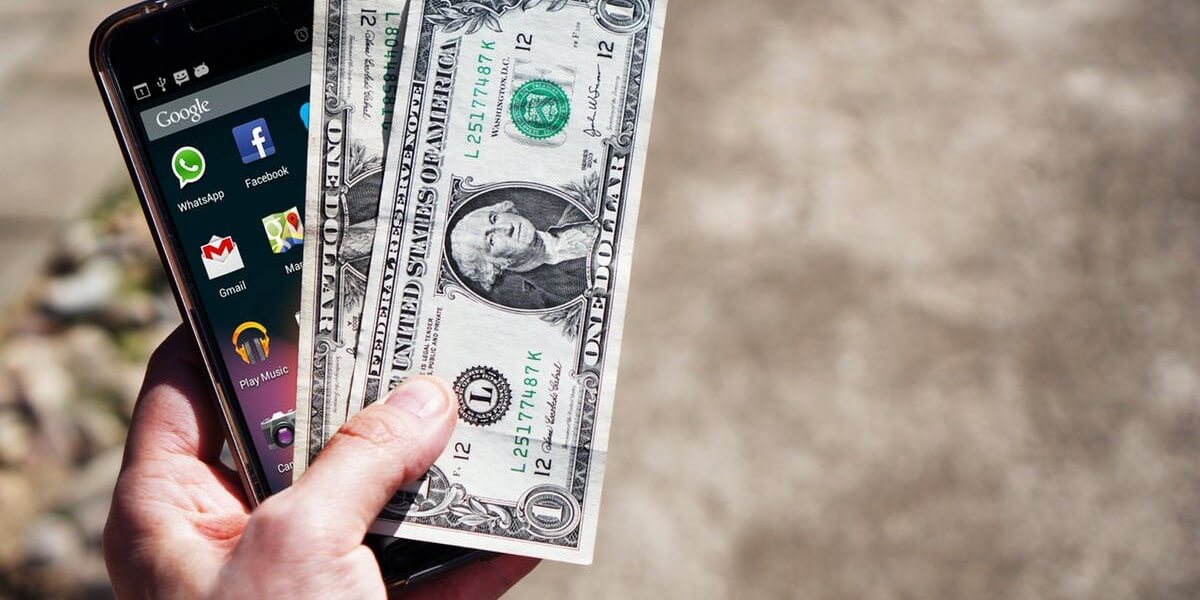 Did you know there are websites to make money online for free ? Keep reading to discover how you can turn your time into profit from this guide
You dont necessarily have to spend money before you can make some extra bucks online. There are several websites where you literally turn your skills into a stream on income generating source. Keep reading as we bring to the top 10 websites you can make money for free.
Top 10 Websites to Make Money Online for free
Fiverr is a website for freelancers, if you have skills in animation, graphic design, web design and development, copywriting, then Fiverr is the best market place for you. You can make a few hundreds to thousands of dollars by working on fiverr.
How it work
First, you need to sign up for an account here. After verifying your account. You have a create a gig( the service you offer and sell ). Learn how to create a gig on fiverr here.
Upwork just like fiverr gives you the opportunity to work remotely for someone and get paid.
Upwork, formerly Elance-oDesk, is an American freelancing platform where enterprises and individuals connect in order to conduct business. In 2015, the Elance-oDesk merger was rebranded as Upwork and the company's full name is now Upwork Global Inc. Upwork is currently based in Santa Clara and San Francisco, California, though it serves clients around the world.
Check out the best places to buy used cars online
Upwork has over eighteen million registered freelancers and five million registered clients. Three million jobs worth over $1Bn USD are posted annually, making Upwork the largest freelancer marketplace in the world.
Amazon Kindle Direct Publishing
Amazon Kindle provide a market place for ebooks. If you are good at communicating your ideas through writing, then amazon kindle is the best fit for you. All you need do is the create an account on Amazon Kindle, verify your account .
Next you have to upload the soft copy version of the book onto the platform, set the price and add your bank details for receiving funds. You can actually make money from this platform for an extended period of time depending on the relevance of your books.
In 2016, Amazon also added a paperback option, which uses print-on-demand technology with the goal of offering digital and print to self-publishers. Amazon has been promoting to its authors the capability of publishing both e-books and paperbacks through the same platform.
Youtube
Youtube is an excellent platform for marketing video content. Popular stars such as PewDiePie have become multimillionaires uploading video content on Youtube.
If you arent shy from the camera and you actually have something good to offer, then you might surely become the next millionaire on Youtube.
Before you can make some money from your YouTube channel, you need over one thousand subscribers and 4,000 valid public watch hours in the last 12 months.
Top 10 Websites to Make Money Online for free
Skillshare
Skillshare is a website where you can teach an online class and get paid for it. You record series of videos on a topic that you know about — popular subjects include crafts, film, fashion, and cooking — and then participate on the Skillshare forums related to your class. In exchange, you receive a cut of the money from the people who take your class. No teaching degree is necessary to get started, and the site says teachers can earn an average of $3,500 a year.
Shopify
Have you heard about drop shipping? Shopify provider the best market place for drop shipping.
How Does it work?
Dropshipping lets you sell products by using a supplier that holds the inventory and ships the product for you. You pay the wholesale price to the supplier, while controlling the price that your customers see in your Shopify store.
When a customer places an order in your store, you purchase the products from the supplier and select how to ship the product directly to your customer. You don't need to hold any inventory or ship items yourself.
Products are the most important part of your dropshipping business, the products that you choose to sell will shape how you run your online store, how you market your store, and who you market it to.
Etsy
Etsy is a marketplace for designers. Their made focus is on handmade or vintage items and craft supplies.
Etsy sellers range from hobbyists to professional artists who use the site to make a living. According to artists who have developed their Etsy stores into their primary jobs, scaling up production of handmade items can require more than full-time work, especially during the holiday shopping season.
Creating a shop on Etsy is free; however, each listing that is posted in the shop costs $0.20. Each listing will remain on the shop's page for a maximum of 4 months, or until someone buys the product.
The prices of products are set by the shop owner, but Etsy claims 5% of the final sale price of each listing. Shop owners are sent a bill at the end of every month detailing the fees Etsy has charged them, and they have until the 15th of the following month to pay the fees.
Sellers can choose which payment options to offer buyers, including credit cards, debit cards, and PayPal, among others.
Top 10 Websites to Make Money Online for free
Fotolia
Fotolia allows you to sell photos you've taken for stock photography usage. For example, if a publisher is looking for a picture of a beach and you uploaded such a picture, the publisher can use Fotolia to purchase the rights to use that picture in its publication and you receive a cut of that money. For a photography hobbyist, this is a great way to earn a few dollars for some of your best photos.
Offer up
If you don't have the energy to hold a yard sale, OfferUp may be the next best thing. After you take a picture of what you have and price it, hopefully somebody nearby will see it online, love it, send you a note and you'll meet – in a public place, OfferUp's website recommends – and you can get your cash. That said, OfferUp also offers ways to mail items to buyers.
Recommendations
Top 10 Best African music stars to look out for in 2021
Top 10 Best Musicians in Africa 2021. Glusea brings to you the top most 10 of the best musical talents to watch out this year 2021. The list includes upcoming musicians with great talents all accross Africa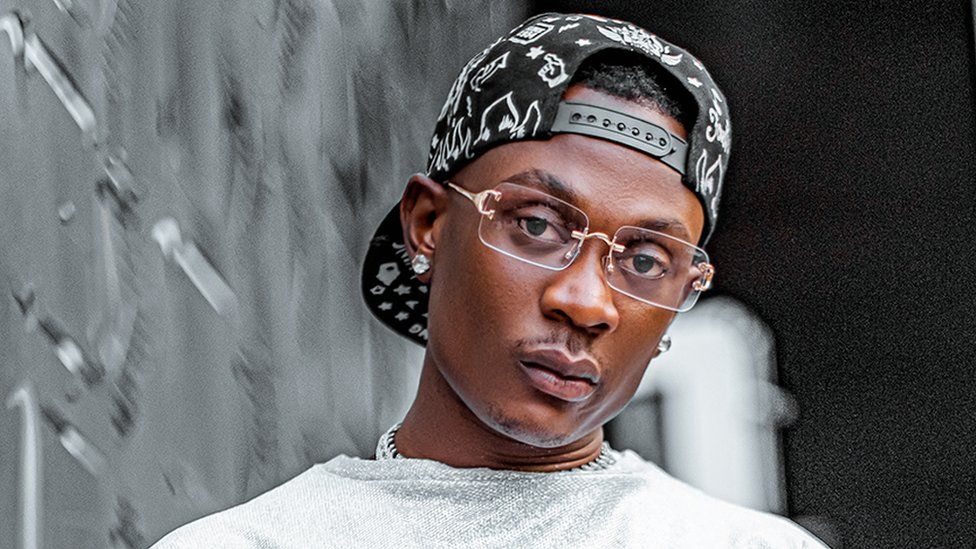 Who are the top 10 best musicians in Africa in 2021?
African musical talents keep soaring higher every single year. It has been projected that in the next ten to fifteen years, The will be more Musicians from Africa making global impacts in the entertainment industry than America and Europe.
In this article, we bring to you Top 10 best African musicians taking their career to the next level in the year 2021. Keep reading to find out.
Check out the Richest Musicians in Africa
Criteria for selecting the best African musicians was based on their current
Top 10 Best Musicians in Africa 2021
Elaine (South Africa)
Elaine is fast claiming her spot as one of the golden R&B voices from the continent.
In this era when many singers resort to auto tune, the 21-year-old stays true to her real voice.
She signed to US label Columbia records last August which should see her build on solid foundations.
Elaine captured fans with her authenticity and her 2019 song called You're the One. This saw her become one of the most streamed artists in South Africa.
Her debut EP Elements was a powerful introduction showcasing her hypnotic voice, filled with memorable lyrics about love and relationships over trap-soul and R&B.
Elaine is one of the Top 10 Best Musicians in Africa 2021
Fik Fameica (Uganda)
Fik Fameica, also known as Fresh Boy, is one of the most interesting rappers coming out of East Africa right now.
The rapper made his first appearance on the music scene in late 2017 with the single Kutama.
The 24-year-old steers away from typical mainstream Ugandan music and experiments with his sound that has been influenced by reggae.
Fik Fameica is breaking divisions and connecting with many young people through his music and has already scored collaborations with well known artists from across Africa, including Patoranking, Vanessa Mdee and Joeboy.
Gaz Mawete (Democratic Republic of Congo)
Gaz Mawete came onto the scene in 2018 with Olingi Nini, an easy, warm and melodic tune, and he rose to prominence in the world of Francophone music.
The Congolese dancer, who became known at home after taking part in talent contests, has collaborated with music royalty, including Fally Ipupa, who appeared on C'est Raté. Mawete also featured on Dadju's album Poison ou Antidote.
Mawete has a launch pad for 2021 after being nominated last year in the Best African Act category at last year's MTV Europe Music Awards.
Kabza De Small (South Africa)
Kabza De Small has made quite an impression since he first started releasing music in 2016.
The DJ and record producer is tagged the King of Amapiano, a genre originating in South Africa. His signature is melodic, energetic, welcoming and contagious music.
Kabza De Small has become a champion of a sound that crosses over into other African countries and is gaining acceptance across the world.
His influence can be heard in tracks recorded across the continent and that was recognized when he was nominated in MTV Europe's Best African Act category last year.
Kabza Da Small is among the Top 10 Best Musicians in Africa 2021
Top 10 Best Musicians in Africa 2021
KiDi (Ghana)
KiDi, part of a new generation of Ghanaian artists, had his breakthrough moment when his recording Sugar won album of the year at the 2020 Ghana music awards.
The singer's youthful Afrobeats and Highlife sound makes his music accessible to people beyond Ghana's borders.
In 2020, KiDi's song Say Cheese, from his Blue EP, gained the musician international prominence after American singer Teddy Riley collaborated with him on the remix.
The 27-year-old has also collaborated with other West African artists, including Davido and Mr Eazi.
Kidi is among the Top 10 Best Musicians in Africa 2021
Omah Lay (Nigeria)
Omah Lay caught our attention following the release of his song Bad Influence.
With his enchanting voice and well defined sound over a combination of Afrobeats, Afrofusion and soul, the fast rising artist has positioned himself as one to watch.
He is also leading the pack of new school artists from Nigeria and has worked with American singer and rapper 6lack.
Last year Omah Lay had a worrying few days after he was detained in Uganda for allegedly breaking coronavirus regulations, but a huge social media campaign for his release was testimony to his growing popularity.
Omoah Lay is one of the Top 10 Best Musicians in Africa 2021
Sha Sha (Zimbabwe)
Sha Sha is a gifted singer with a soulful sound, which she debuted on her 2019 EP Blossom.
The Zimbabwean born singer's stirring voice comes on strong over Amapiano sounds, which she opts for and this sets her apart.
Sha Sha was listed as one of the top 10 most streamed female artists on Spotify in South Africa in 2020 while her single Tender Love featuring DJ Maphorisa and Kabza De Small was listed as one of the most streamed songs.
Last year she also won Best New International Act at the BET Awards.
Top 10 Best Musicians in Africa 2021
Soraia Ramos (Cape Verde)
Soraia Ramos is among Top 10 Best Musicians in Africa 2021
With her sweet voice, Soraia Ramos is exploring themes of love and relationships with lyrics in Portuguese and sometimes Creole.
She has given kizomba a refreshing twist, sometimes infusing it with elements of hip-hop and R&B.
The Cape Verdean singer is currently making waves with her single O Nosso Amor jointly released with Calema as well as the remix of her single Bai with Lisandro.
On YouTube her music videos for both the original version of Bai and the remix have more than 15 million views.
Tems (Nigeria)
Commanding attention with the release of her 2019 single Try Me, Tems is a Nigerian singer-songwriter on the rise.
Renowned for her powerful voice, her music is layered over an infectious sound accentuated with elements of soul, hip-hop and R&B.
There's a certain freedom that comes with her lyrics emphasising that the artist is in control.
With the release of her EP For Broken Ears, Tems is building a fan base that stretches beyond Nigeria and the continent.
Zuchu (Tanzania)
As an upcoming artist, Zuchu's growth has been phenomenal.
The singer performs in Swahili and English and is fond of experimenting with the Tanzanian genre Bongo Flava. Last year saw the singer releasing her debut EP I Am Zuchu and she also signed to Diamond Platnumz' record label WCB Wasafi.
According to the BoomPlay streaming app, her EP was the most played album in Tanzania in 2020, and her music videos have gathered millions of views on You Tube.
Thank for reading about top 10 best musicians in Africa. Leave your reply in the comments below.
Source: Glusea
Content on this website is protected by DMCA.  Dont waste your time copying because you would eventually remove it.