Read about the top 10 smallest countries in Europe Small packages can hold big things. The beauty of Europe proves this.
Small but beautiful states dot its vast expanse, each with unique cultures, breathtaking landscapes, and a history that belies their size.
From the world's smallest city-state to mountain republics, these countries offer many unique experiences.
Vatican City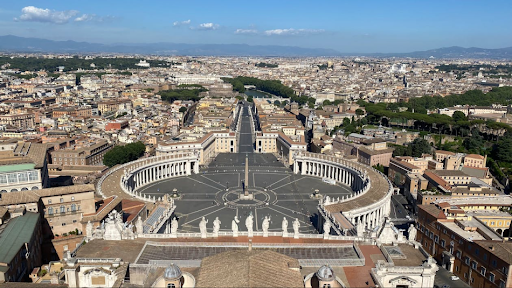 Among the hustle and bustle of Rome lies the world's smallest independent state – Vatican City. Covering a mere 44 hectares, it's a city-state that's extraordinary for several reasons. As the spiritual and administrative headquarters of the Roman Catholic Church, it's home to some of the most sacred structures in Christianity, including the majestic St. Peter's Basilica and the Sistine Chapel, famous for its ceiling painted by Michelangelo.
Vatican City is a cultural treasure despite its small size. For history and art fans, it's a must-see. It's the only country that can close its gates at night.
Interesting Fact: Vatican City is the only country in the world that is a non-hereditary monarchy. The Pope, who is elected by cardinals, is the head of this unique monarchical entity.
More on The 10 smallest countries in Europe
Malta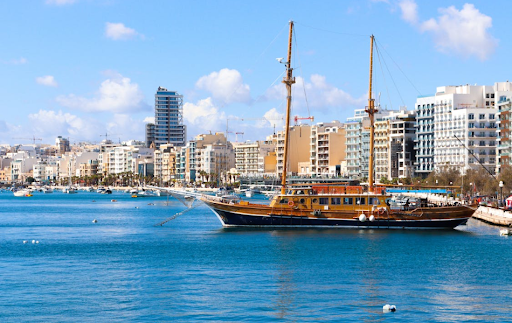 The melting pot of cultures that can be found on the island nation of Malta is evidence of the country's long and eventful past. This island nation is renowned for the breathtaking beaches, fascinating historical landmarks, and friendly hospitality of its inhabitants.
Malta's layered history has resulted in a unique blend of cultures. Roman, Moorish, French, and British influences are evident in its architecture and cuisine. An interesting fact to note is that many casino sites not based in the UK are licensed here. It is good offshore casinos that provide a significant contribution to its economy.
Interesting Fact: Malta, despite its small size, has two official languages: Maltese and English. This is due to its historical connections with the British Empire.
Monaco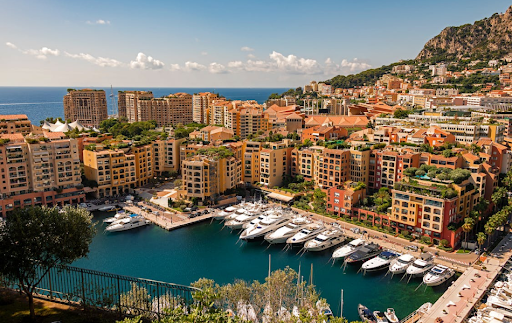 An oasis of luxury on the French Riviera, Monaco occupies just over 2 square kilometers, making it the second smallest country in the world. But don't let its size fool you. Monaco exudes opulence and glamour, with its elegant casinos, world-class restaurants, and luxurious yachts dotting its picturesque harbour.
Monaco's glamour comes to life with its iconic Monte Carlo Casino and the prestigious Formula 1 Grand Prix that annually graces its streets. This city-state also houses the Prince's Palace and the Oceanographic Museum, adding a touch of historical and cultural richness to its shiny exterior.
Interesting Fact: Monaco's residents live a long life, with the country having one of the highest life expectancies in the world. The average lifespan here is around 89.4 years.
More on The 10 smallest countries in Europe
San Marino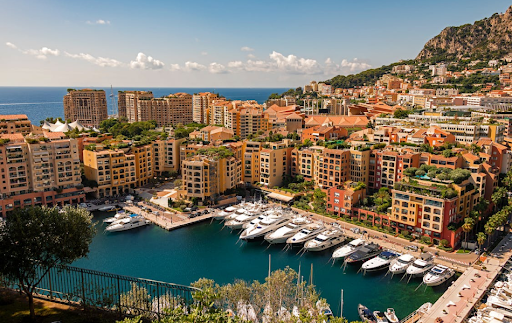 Perched atop Mount Titano and surrounded by Italy, San Marino is a beacon of history and tradition. Claiming to be the world's oldest republic, it offers visitors stunning views, ancient architecture, and a peek into the past.
San Marino's legacy lies in its preserved medieval architecture, with the Three Towers of San Marino providing an iconic backdrop. Its well-preserved historical center is a UNESCO World Heritage site, and its museums and monuments narrate tales of its fascinating past.
Interesting Fact: San Marino, founded in 301 AD, is the oldest republic in the world that still maintains its sovereignty and independence.
Liechtenstein
Liechtenstein, a German-speaking microstate nestled between Austria and Switzerland, is known for its mountainous landscapes and fairy-tale-like castles. Despite being one of the world's smallest and least populated countries, it has one of the highest GDPs per capita.
Read Top 10 Smallest Countries in the world
If you're an outdoor enthusiast, Liechtenstein won't disappoint. Hiking and skiing opportunities abound, with its trails offering panoramic views of the Alpine landscapes. Visit Vaduz Castle, the royal family's residence, or explore the quaint villages that dot this charming nation.
Interesting Fact: Liechtenstein is the world's leading manufacturer of false teeth. Roughly 20% of the world's false teeth are made here.
More on The 10 smallest countries in Europe
Andorra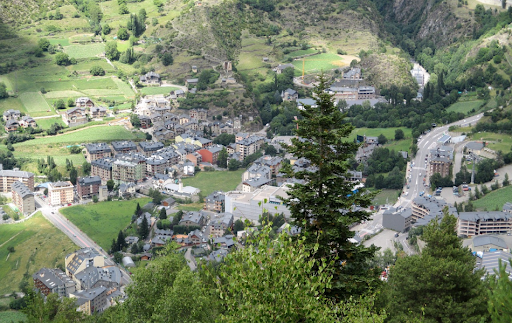 The little Principality of Andorra, high in the eastern Pyrenees, is often overlooked in the grandeur of its larger neighbors, Spain and France. However, visitors find a delightful refuge that blends nature's unspoilt beauty with contemporary charm. Hikers enjoy stunning summer views and perfect winter ski slopes on the country's vast landscapes.
Read Richest Journalist in the world
Andorra appeals beyond outdoor activities. Tax-free shopping is popular in Andorra la Vella, the capital. Modern business centres juxtapose with small cobblestone roads and old stone houses. Romanesque cathedrals, bridges, and towers reveal Andorra's interesting past.
Interesting Fact: Andorra is the only country in the world where Catalan is the sole official language. This reflects its unique cultural links with the Catalonia region of Spain.
Luxembourg
Luxembourg is little but powerful. French, German, and Luxembourgish cultures coexist in this landlocked nation, symbolising European unity and variety. Luxembourg is a unique and fascinating location due to its strong economy, supported by its global financial hub status, and its high standard of living.
Luxembourg offers various attractions. The UNESCO-listed old town of Luxembourg City, with its mediaeval fortifications and grand palaces, gives way to greenery. Nature lovers appreciate Ardennes' thick forests, secluded valleys, and meandering rivers. Luxembourg's Moselle Valley vineyards and wineries deliver luxury.
Interesting Fact: Luxembourg is the only Grand Duchy in the world. A Grand Duchy is a country headed by a Grand Duke or Duchess.
More on The 10 smallest countries in Europe
Cyprus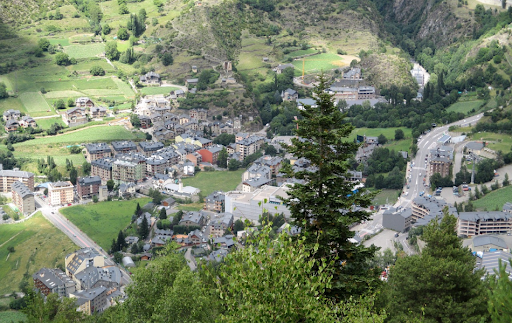 Strategically positioned at the crossroads of Europe, Asia, and Africa, Cyprus is a captivating blend of diverse cultures, enchanting landscapes, and a rich history dating back over 10,000 years. Its past tells a story of ancient civilizations, mighty empires, and the persistent spirit of its people. Despite its tumultuous history marked by conflict and division, Cyprus today stands as a testament to resilience and peace.
Cyprus' beaches, ancient ruins, and modern towns all alluring. Paphos' UNESCO World Heritage ruins and Ayia Napa's bustling beaches reveal the island's history. Hiking in the Troodos mountains, with Byzantine monasteries and lovely villages, enhances the Cypriot experience.
Interesting Fact: Cyprus is home to the oldest known pet cat, as revealed by a 9,500-year-old burial discovered on the island. This burial indicates that domestication of cats may have started on Cyprus.
Kosovo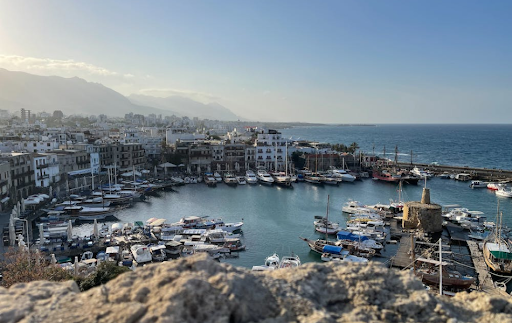 Europe's youngest country, Kosovo, is a vibrant land that thrives amidst a rich tapestry of cultures, religions, and languages. Its past is marked with struggle and strife, but Kosovo today is a nation coming into its own, characterized by its youthful energy, burgeoning arts scene, and the optimism of its people. While it continues to shape its identity, Kosovo honours its past, making it a destination of profound depth and complexity.
Pristina's busy streets reveal Kosovo's history. Ottoman-era mosques and modern Yugoslav architecture coexist, while fashionable cafes revitalise historic marketplaces. History buffs love the Kosovo Museum's archaeological and ethnographic objects. Film festivals, art exhibitions, and live music showcase the city's creative energy.
Interesting Fact: Kosovo boasts the youngest population in Europe, with over 70% of its citizens under the age of 35. This lends a unique vibrancy and dynamism to the country.
More on The 10 smallest countries in Europe
Montenegro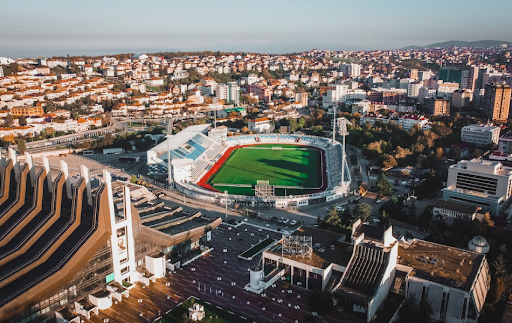 Montenegro, a small but beautiful country, closes our adventure. Its moniker, 'Black Mountain', reflects its striking scenery. Montenegro's craggy mountains, lush woods, crystal-clear lakes, and mesmerising Adriatic shoreline awe visitors.
Whether you're exploring the Bay of Kotor, Europe's southernmost fjord, or hiking through Durmitor National Park, a UNESCO World Heritage site, Montenegro's natural beauty is breathtaking. The country's mediaeval and modern towns and villages add to its beauty. Montenegro's Slavic, Ottoman, and Mediterranean cultures and customs come to life in this breathtaking setting.
Interesting Fact: Montenegro has one of only two circular skating rinks in Europe. The other one is located in Slovenia. This rink, located in the coastal city of Kotor, is a popular spot for locals and tourists alike.
Conclusion
Our trip through Europe's smallest countries shows that size is not the only thing that matters. Each of these small countries has something unique and interesting to give that has nothing to do with its size. They want you to see their beautiful scenery, learn about their rich culture, and make experiences that will last a lifetime. If you like history, nature, or new experiences, these small but charming countries should be at the top of your list of places to visit.
Source: Glusea