Top 10 Richest Women in Uganda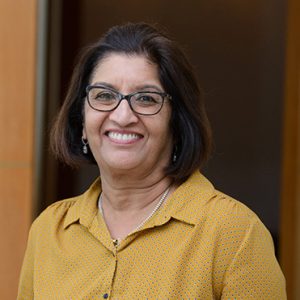 Glusea brings to you the richest woman in Uganda and the list of the top most 10.
Most people often overlook a significant fact that most women in Africa have great entrepreneurial mindset than their male counterparts. The story is not different from the East African nation of Uganda. The richest woman in Uganda is worth several millions of dollars. Keep reading as we bring to you the list of the top 10 and a brief bio about them.
Richest Woman in Uganda
Jyotsna Ruparelia
Mrs. Ruparelia has been instrumental in the growth and expansion of the Ruparelia family business where she has actively participated in operations and management.
She heads the grants division of the foundation. Her expertise is in foreign exchange operations and financial management. Jyotsna is well-known for her expert decision-making and management skills which have seen her successfully co-steer the various businesses to success.
She is the wife of Sudhir Ruparelia and the richest woman in Uganda.
Top 10 Women in Uganda
2 Maria Kiwanuka
A Ugandan economist, businesswoman and politician who served as Minister of Finance in the Cabinet of Uganda from 27 May 2011 to 1 March 2015.
Since 2015 she has been Senior Advisor to the President of Uganda on financial matters, responsible for the Bretton Woods Institutions.
Maria Kiwanuka is one of the wealthiest women in Uganda.
Richest Woman in Uganda
3 Julian Adyeri Omalla
Julian is another rich woman in Uganda. She is the founder and managing director of one of the top juice processing plants and companies in Uganda called Delight Uganda Limited.
The company has now diversified into other sectors of agriculture such as poultry farming where they deal in eggs and maize feed production, a flour mill and a student hostel that houses around 300 students. Julian also coordinates the women farmer cooperatives in Uganda.
4 Sylvia Namutebi
No. 4 on the richest woman in Uganda is model Sylvia Namutebi.
Sylvia Namutebi is a trade-medical professional and currently, she serves as the leader of Uganda Traditional Healers Association.
Besides her trade-medical business, Sylvia Namutebi amassed a significant portion of wealth through the possession of estates and boutiques.
Richest Woman in Uganda
Alice Karugaba
Alice Karugaba is the owner of Nina Interiors Limited. She is one of the wealthiest and most influential woman in Uganda.
Interior Design and Space Planning, Servicing and Maintenance of Office Furniture and Blinds, Restoration and Re-upholstery of Sofa Sets.
Alice has taken her company to great heights including Superbrands and ISO certification.
Read Top 10 Richest Men in Uganda
Today, the company has 87 staff and branches in both Uganda and Rwanda, and is one of Uganda's best known luxury goods businesses.
Maggie Kigozi
Margaret Blick Kigozi, commonly known as Maggie Kigozi, is a Ugandan medical doctor, business consultant, educator, and sportswoman.
She is a consultant at the United Nations Industrial Development Organization (UNIDO). She formerly served as the Executive Director of the Uganda Investment Authority (UIA), from 1999 until 2011.
She is one of the top 10 richest women in Uganda
Richest Woman in Uganda
Amina Moghe Hersi
Amina Hersi Moghe is a Somali entrepreneur. She has launched several multimillion-dollar projects in Kampala, Uganda.
Her investments include Oasis Shopping Mall in Kampala's central business district and the Laburnam Courts Apartments, on Nakasero Hill adjacent to State House Kampala.
Amina is also one of the city's largest distributors of cement and other hardware materials. With successful business ventures throughout Uganda she has become a beacon of hope and a motivating role model for young African girls.
Morine Wavamunno
Morine is the executive director of Wavamunno Group of Companies. It is obvious that her role as director of one of the most successful Group of compaines in Uganda has made her a pert of the list of the richest women in Uganda.
The Company has a number of subsidiary companies such as Spear Motors, WBS TV, and Wavah Water.
Wavamunno Group of Companies is valued at several billions of ugandan shillings.
Babirye Mugerwa
Babirye Mugerwa has been in the business sector for many years and she is believed to be one of the first female importers of merchandise from the United Arab Emirates in the '90s.
She owns hotels in Makerere Kikoni. She started in cosmetics business before graduating to other businesses.
Number of Richest Woman in Uganda
Sarah Kizito
Numbr 10 of the richest women in Uganda is Sarah Kizito.
She is the owner of Lady Charlotte, a company with interest in store for bridal and salon needs. She also owns Nalongo Estates
Top 40 Powerful Leo Tolstoy Quotes about Love, Nature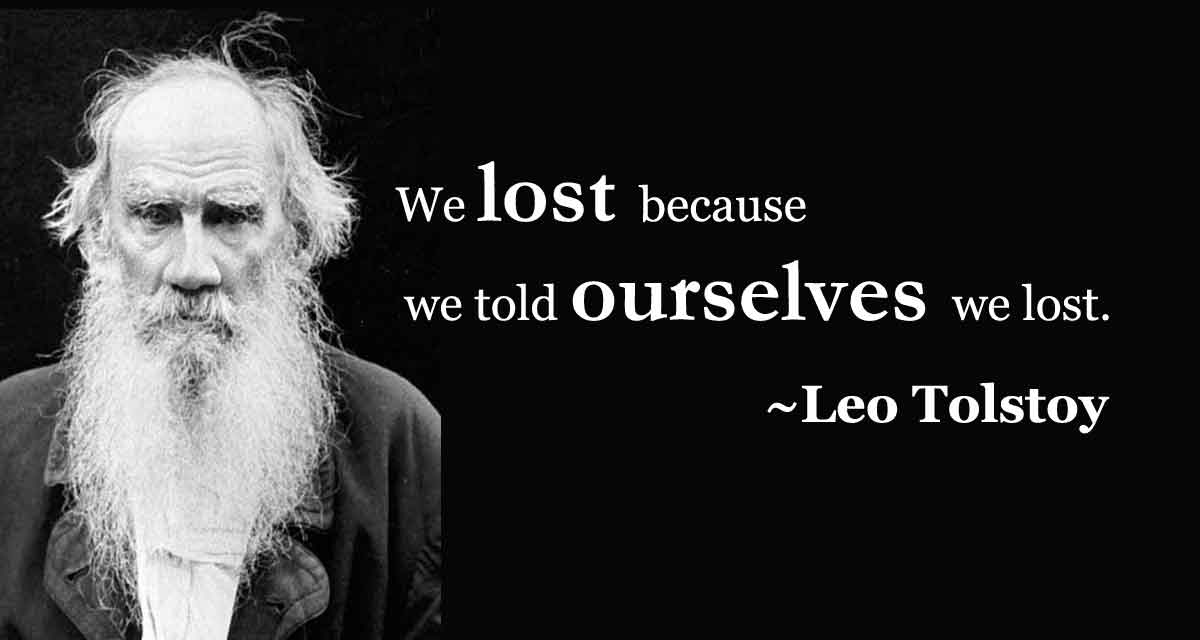 Leo Tolstoy Quotes: One of the greatest writers in history, Leo Tolstoy was a Russian writer who wrote different books that centered  on Trilogy such as "Childhood", "Boyhood and "Youth". 
Born as Count Lev Nikolayevich Tolstoy in the 1820s, Leo Tolstoy will always be remembered for his two famous novels, War & Peace and Anna Karenina. 
Editor's Pick
For a man filled with so much wisdom, the compilation of Leo Tolstoy quotes that will inspire you and reshape your thinking on some aspect of life. 
Powerful Leo Tolstoy Quotes You Should Never Forget
"The sole meaning of life is to serve humanity." – Leo Tolstoy
"I think… if it is true that there are as many minds as there are heads, then there are as many kinds of love as there are hearts." – Leo Tolstoy
"All, everything that I understand, I understand only because I love." – Leo Tolstoy
"Seize the moments of happiness, love and be loved! That is the only reality in the world, all else is folly. It is the one thing we are interested in here." – Leo Tolstoy
"A man is like a fraction whose numerator is what he is and whose denominator is what he thinks of himself. The larger the denominator the smaller the fraction." – Leo Tolstoy
"Everyone thinks of changing the world, but no one thinks of changing himself." – Leo Tolstoy
"If, then, I were asked for the most important advice I could give, that which I considered to be the most useful to the men of our century, I should simply say: in the name of God, stop a moment, cease your work, look around you." – Leo Tolstoy
"Only people who are capable of loving strongly can also suffer great sorrow, but this same necessity of loving serves to counteract their grief and heals them." – Leo Tolstoy quotes
"The only thing that we know is that we know nothing and that is the highest flight of human wisdom." – Leo Tolstoy
"A quiet secluded life in the country, with the possibility of being useful to people to whom it is easy to do good, and who are not accustomed to have it done to them; then work which one hopes may be of some use; then rest, nature, books, music, love for one's neighbor — such is my idea of happiness." – Leo Tolstoy
"True life is lived when tiny changes occur." – Leo Tolstoy quotes
"Without knowing what I am and why I am here, life is impossible." – Leo Tolstoy
"And all people live, Not by reason of any care they have for themselves, But by the love for them that is in other people." – Leo Tolstoy
"Freethinkers are those who are willing to use their minds without prejudice and without fearing to understand things that clash with their own customs, privileges, or beliefs. This state of mind is not common, but it is essential for right thinking…" – Leo Tolstoy
"In the name of God, stop a moment, cease your work, look around you." – Leo Tolstoy
"Life could be limitless joy, if we would only take it for what it is, in the way it is given to us." – Leo Tolstoy
"Our body is a machine for living. It is organized for that, it is its nature. Let life go on in it unhindered and let it defend itself." – Leo Tolstoy
"Some mathematician said: 'Pleasure lies not in discovering truth, but in seeking it.'" – Leo Tolstoy
"Truth, like gold, is to be obtained not by its growth, but by washing away from it all that is not gold." – Leo Tolstoy
"The sole meaning of life is to serve humanity." – Leo Tolstoy quotes
"Wrong does not cease to be wrong because the majority share in it." – Leo Tolstoy
"Anything is better than lies and deceit!" – Leo Tolstoy
"A truly wise man is always joyful." – Leo Tolstoy
"Happiness does not depend on outward things, but on the way we see them." – Leo Tolstoy
"Is it really possible to tell someone else what one feels?" – Leo Tolstoy quotes
"If there existed no external means for dimming their consciences, one-half of the men would at once shoot themselves, because to live contrary to one's reason is a most intolerable state, and all men of our time are in such a state." – Leo Tolstoy
"Pay bad people with your goodness; fight their hatred with you kindness. Even if you do not achieve victory over other people, you will conquer yourself." – Leo Tolstoy
"Is it really possible to tell someone else what one feels?" – Leo Tolstoy
"Spring is the time of plans and projects." – Leo Tolstoy quotes
"Nothing is so necessary for a young man as the company of intelligent women." – Leo Tolstoy
"We can know only that we know nothing. And that is the highest degree of human wisdom." – Leo Tolstoy
"He stepped down, trying not to look long at her, as if she were the sun, yet he saw her, like the sun, even without looking." – Leo Tolstoy quotes
"All happy families resemble one another; every unhappy family is unhappy in its own way." – Leo Tolstoy
"It is amazing how complete is the delusion that beauty is goodness." – Leo Tolstoy
"Respect was invented to cover the empty place where love should be." – Leo Tolstoy
"The changes in our life must come from the impossibility to live otherwise than according to the demands of our conscience not from our mental resolution to try a new form of life." – Leo Tolstoy
"Joy can only be real if people look upon their life as a service and have a definite object in life outside themselves and their personal happiness." – Leo Tolstoy
"One of the first conditions of happiness is that the link between Man and Nature shall not be broken." – Leo Tolstoy.
"Rummaging in our souls, we often dig up something that ought to have lain there unnoticed." – Leo Tolstoy
"There is something in the human spirit that will survive and prevail, there is a tiny and brilliant light burning in the heart of man that will not go out no matter how dark the world becomes." – Leo Tolstoy
Thanks for reading about Leo Tolstoy Quotes, leave your reply in the comments below,
Source: Glusea
Content on this website is protected by DMCA.  Dont waste your time copying because you would eventually remove it.