Top 10 Richest Women in Africa 2021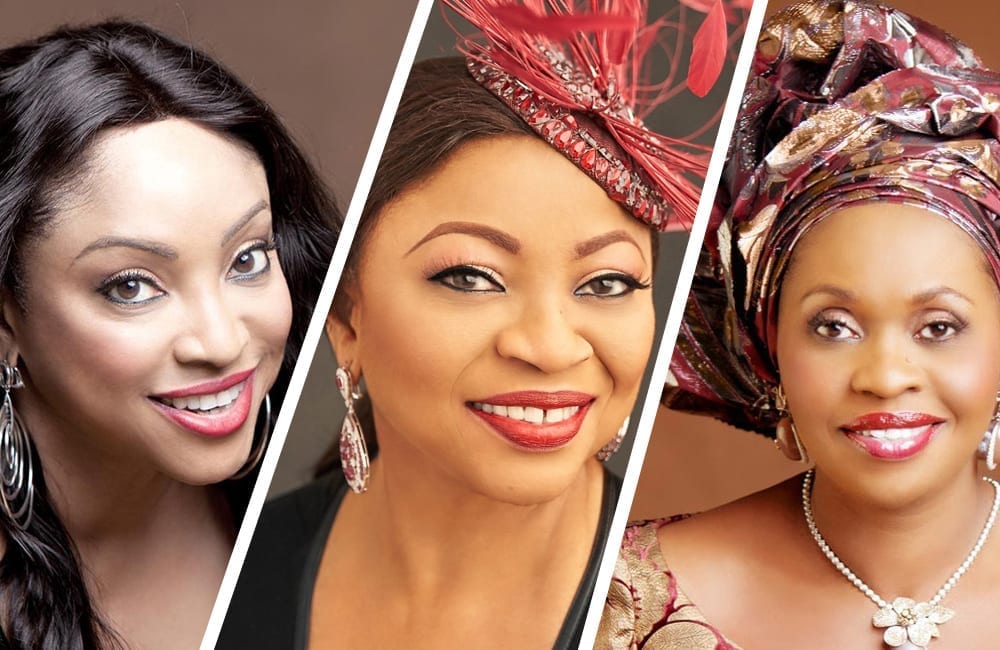 Who are the Top 10 Richest Women in Africa 2021? Africa is an amazing continent full of natural resources and innovation. Today, some of Africa's leading entrepreneurs from across this diverse land have turned those resources into massive empires. Most of the top 10 richest women in Africa 2021 are successful businesswomen. South Africa and Nigeria lead the list with the number of rich women living in this continent. Information for creating this article was sourced from Forbes and Investing.com
Top 10 Richest Women in Africa 2021
Company: The Rose of Sharon Group
Net Worth: $1.5 billion
Folorunsho Alakija is vice chair of Famfa Oil, a Nigerian oil exploration company with a stake in Agbami Oilfield, a prolific offshore asset.
Famfa Oil's partners include Chevron and Petrobras.
Alakija's first company was a fashion label whose customers included the wife of former Nigerian president Ibrahim Babangida.
The Nigerian government awarded Alakija's company an oil prospecting license in 1993, which was later converted to an oil mining lease.
The Agbami field has been operating since 2008; Famfa Oil says it will likely operate through 2024.
Company: CBA
Net Worth: $1 billion
Ngina Kenyatta  was born on  24th  June 1933,  she is popularly known as "Mama Ngina" she  is the former First Lady of Kenya. She is the widow of the country's first president, Jomo Kenyatta (~1889–1978), and also the mother of President Uhuru Kenyatta.
Top 10 Richest Women in Africa 2021 Number 4
Company: Bolmus Group International
Net Worth: $630 million
Hajia Bola Shagaya born October 10, 1959 is a Nigerian businesswoman and fashion enthusiast. She is one of the richest women in Africa.
She is currently married to Alhaji Shagaya, a Kwara State-based transport mogul, and has six children.
She started her career with the audit department of the Central Bank of Nigeria before venturing into commercial activities in 1983. Her business experience started with the importation and distribution of photographic materials and she introduced the Konica brand of photographic materials into the Nigerian market and West Africa.
Hajia Bola Shagaya is also the managing director of Practoil Limited, one of the largest importers and distributors of base oil in Nigeria, serving local lubricant blending plants. Her businesses also includes huge investment in real estate, spanning across major cities in the country with over three hundred employees.
Company: Liberty Investors
Net Worth: $259.3 million
Wendy Appelbaum is the Owner and Chair of De Morgenzon Wine Estate in Stellenbosch.
Wendy Appelbaum, daughter of Liberty Group founder Donald Gordon, is the Owner and Chair of De Morgenzon Wine Estate in Stellenbosch. Appelbaum admittedly did have an advantage in being the daughter of Donald Gordon. Having such a powerful, influential father was "almost like growing up in a business school". She inherited his flair and mind for business.
However, her father is not responsible for her successes. "He certainly taught me a lot about business," says Appelbaum, "but being a girl and growing up in the 1970s [meant] there was not much expectation [for] me to do anything. It was my choice to do something. So, I have always worked and I have always been busy." She grew up wanting to challenge expectations, and that she did. Today, she is arguable the richest woman in South Africa.
Company: Pick N Pay Holdings Ltd.
Net Worth: $190.2 million
Wendy Ackerman is one of the founders and an Executive Director of Pick n Pay Stores. Together with husband Raymond Ackerman she helped build up one of South Africa's pre-eminent FMCG retailers, consisting of over 450 stores including 121 supermarkets and 14 hypermarkets. Operations are in food, clothing, and general merchandise sectors as well as financial services. The company operates throughout South Africa, southern Africa and Australia and employs around 49,000 people. Today, much of Wendy's boundless energy is devoted to her family's philanthropic endeavours and her personal work for the underprivileged.
Wendy Ackerman Quote
"Everything is possible. Impossible just takes a little longer."
Company: Smile Telecoms
Net Worth: $150 million
Irene Charnley is a former trade unionist and businesswoman from South Africa.
Charnley first made her mark on the African business community as a negotiator for South Africa's National Union of Mineworkers where she spent 13 years co-ordinating various divisions of union operations. 
She went on to become an executive director for the MTN Group, which is Africa's largest telecommunications company. Under her leadership several African and Middle Eastern countries (including Nigeria and Iran) were connected into the MTN network. Charnley was the behind the founding of the National Empowerment Consortium made up of 50% black business owners and 50% black African laborers. They eventually owned 35% of Johnnic Holdings (now called Johnnic Communications).
Top 10 Richest Women in Africa
Company: Mmakau Mining
Net Worth: $100 million
Bridgette Motsepe Radebe is a South African businesswoman of Tswana descent and the sister of South African businessman Patrice Motsepe and First Lady of South Africa Tshepo Motsepe.
She was born on 26 February 1960. Radebe started out as a common miner in the 1980s; managing individual shaft mining operations and producing materials for the larger mine operations in South Africa while working under a contract. She started Mmakau Mining; a mining firm that initiates explorations and helps to produce platinum, gold, and chrome.
Top 10 Richest Women in Africa
Company: Octodec Investments
Net Worth: $43.1 million
Sharon Wapnick's father Alec Wapnick, founded Octodec Investments and Premium Properties, two property loan stock companies listed on the Johannesburg Securities Exchange.
Wapnick is one of the top 5 shareholders in each company, and her shares are estimated to be worth R544 million, according to Forbes.
Top 10 Richest Women in Africa 
Company: Musician
Net Worth: $5 million
Tiwatope Savage was born  on 5th  February 1980. She is  known professionally as Tiwa Savage,  a Nigerian singer, songwriter and actress. She was born in Isale Eko and relocated to London at the age of 11 to pursue a secondary education. Five years later, she began her music career doing backup vocals for artists such as George Michael and Mary J. Blige.
After participating in the UK edition of The X Factor and graduating from Berklee College of Music, Savage signed a publishing deal with Sony/ATV Music Publishing in 2009.
Inspired by the growth of the Nigerian music industry, Savage moved back to Lagos and signed with Mavin Records in 2012. She made an appearance on the label's compilation album Solar Plexus, released that same year
Richard Branson Net Worth 2021
Richard Branson net worth 2021 is $4.4 billion. He is the third oldest person and the first billionaire to travel to space. Branson is among the wealthiest people in the world list.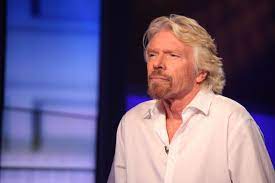 What is Richard Branson net worth?
Richard Branson holds the record as the first billionaire to travel to space
In this write up, we will be bringing to you the net worth and lifestyle of one of the richest people in the world, Richard Branson.
Branson is an English businessman, investor and an author.
Richard Branson Net worth Profile
| | |
| --- | --- |
| Net worth | $4.4 billion |
| Full name | Sir Richard Charles Nicholas Branson |
| Date of birth | 18 July, 1950 |
| Occupation | Businessman and author |
| Nationality | British |
| Spouse | Joan Templeman |
| Known for | Virgin Group Founder |
Richard Branson net worth 2021 is $4.4 billion. He is the third oldest person and the first billionaire to travel to space. Branson is among the wealthiest people in the world list.
Early Life of Richard Branson
Branson was born in Blackheath, London, to Eve Branson, a former ballet dancer and air hostess, and Edward James Branson, a barrister.
Read
He has two younger sisters, Lindy Branson and Vanessa Branson. His grandfather, Sir George Arthur Harwin Branson, was a judge of the High Court of Justice and a Privy Councillor.
Education
Branson was educated at Scaitcliffe School, a prep school in Surrey, before briefly attending Cliff View House School in Sussex. He attended Stowe School, an independent school in Buckinghamshire until the age of sixteen.
Branson has dyslexia, and had poor academic performance; on his last day at school, his headmaster, Robert Drayson, told him he would either end up in prison or become a millionaire.
Business Career
After failed attempts to grow and sell both Christmas trees and budgerigars, Branson launched a magazine named Student in 1966 with Nik Powell. The first issue of Student appeared in January 1968, and a year later, Richard Branson net worth was estimated at £50,000.
Though not initially as successful as he hoped, the magazine later became a vital component of the mail-order record business Branson started from the same church he used for Student. Branson used the magazine to advertise popular albums, driving his record sales.
He interviewed several prominent personalities of the late 1960s for the magazine including Mick Jagger and R. D. Laing.
 Branson took over full direction of Student after successfully bluffing to Powell that the workers at the magazine opposed Powell's plans to turn the magazine into a cooperative.
Branson eventually started a record shop in Oxford Street in London. In 1971, he was questioned in connection with the selling of records declared export stock.
The matter was never brought before a court because Branson agreed to repay any unpaid purchase tax of 33% and a £70,000 fine. His parents re-mortgaged the family home to help pay the settlement.
Virgin Group
In 1972, using money earned from his record store, Branson launched the record label Virgin Records with Nik Powell. The name "Virgin" was suggested by one of Branson's early employees because they were all new at business.
 Branson bought a country estate north of Oxford in which he installed a residential recording studio, The Manor Studio.
 He leased studio time to fledgling artists, including multi-instrumentalist Mike Oldfield, whose debut album Tubular Bells (1973) was the first release for Virgin Records and became a chart-topping best-seller.
Among the other artistes virgin records signed include;  Rolling Stones, Peter Gabriel, XTC, Japan, UB40, Steve Winwood and Paula Abdul. It later became the world's largest independent record label.
Richard Branson net worth was estimated at £5 million by 1979, and a year later, Virgin Records went international.
Virgin Atlantic Airways
Branson's first successful entry into the airline industry was during a trip to Puerto Rico. His flight was cancelled, so he decided to charter his own plane the rest of the way and offered a ride to the rest of the stranded passengers for a small fee to cover the cost
Branson formed Virgin Atlantic and Virgin Cargo in 1984. He formed Virgin Holidays in 1985.
In 1997, Branson founded the Virgin Rail Group to bid for passenger rail franchises during the privatisation of British Rail. The Virgin Trains brand operated the InterCity West Coast franchise from 1997 to 2019, the InterCity CrossCountry franchise from 1997 to 2007, and the InterCity East Coast franchise from 2015 to 2018.
In 2004, he founded spaceflight corporation Virgin Galactic, based at Mojave Air and Space Port in California, noted for the SpaceShipTwo suborbital spaceplane designed for space tourism.
In March 2000, Branson was knighted at Buckingham Palace for "services to entrepreneurship".
 For his work in retail, music and transport (with interests in land, air, sea and space travel), his taste for adventure and for his humanitarian work, he has become a prominent global figure.
 In 2007, he was placed in the Time 100 Most Influential People in the World list. In July 2021, Forbes listed Branson's estimated net worth at US$5.7 billion.
Richard Branson Net Worth
Richard Branson net worth 2021 is $4.4 billion. He is the third oldest person and the first billionaire to travel to space. Branson is among the wealthiest people in the world list.
On 11 July 2021, Branson travelled as a passenger onboard Virgin Galactic Unity 22 at the edge of space, a suborbital test flight for his spaceflight company Virgin Galactic.
 The mission lasted approximately one hour, reaching a peak altitude of 53.5 miles (86.1 km). At 71, Branson is the third oldest person to fly to space and the first billionaire to do so.
Who went to space with Richard Branson?
Beth Moses and Sirisha Bandla
How did Richard Branson get rich?
By the '70s, Richard Branson and Nik Powell started a mail-order record retailer. From there, the business then evolved into a record shop on Oxford Street in London called Virgin Records, according to Virgin's website. Eventually, Virgin took a deep dive into the aviation industry and launched Virgin Atlantic in 1984.
What is Richard Branson famous for?
Richard Branson is Founder of the Virgin Group. Virgin is one of the world's most irresistible brands and has expanded into many diverse sectors from travel to telecommunications, health to banking and music to leisure.
What do you think about Richard Branson net worth? leave your reply in the comments section below.
Source: Glusea
Content on this website is protected by DMCA.  Dont waste your time copying because you would eventually remove it.