Top 10 Richest Women in Africa 2020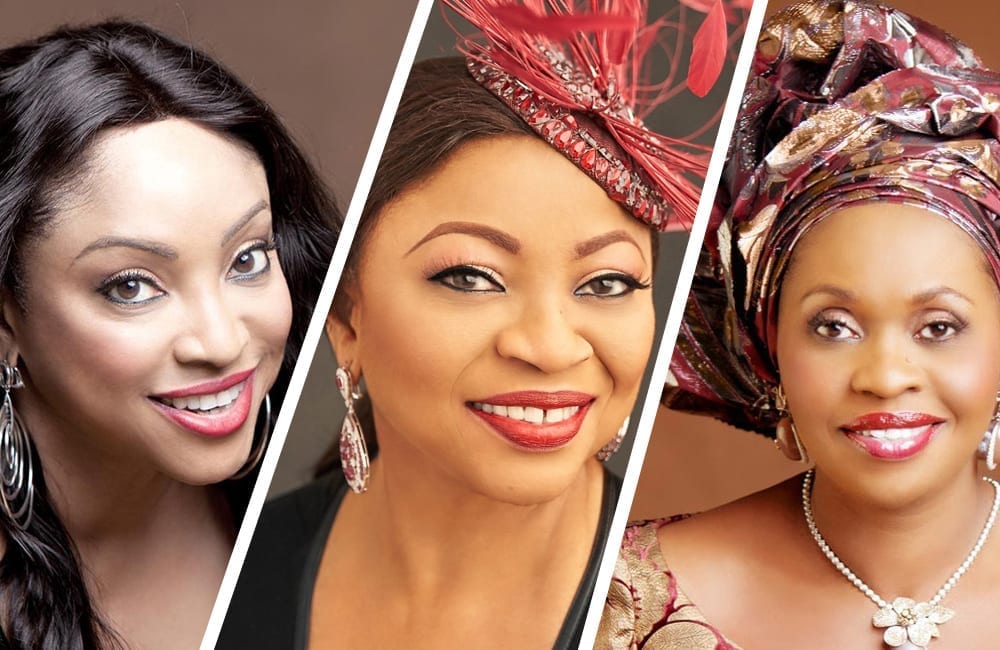 Who are the Top 10 Richest Women in Africa 2020 ?
Africa is an amazing continent full of natural resources and innovation. Today, some of Africa's leading entrepreneurs from across this diverse land have turned those resources into massive empires. Most of the top 10 richest women in Africa 2020 are successful businesswomen. South Africa and Nigeria lead the list with the number of rich women living in this continent. Information for creating this article was sourced from Forbes and Investing.com
Top 10 Richest Women in Africa 2020
Isabel Dos Santos
Company: Zon Multimedia
Net Worth: $2.2 billion
Isabel dos Santos is the oldest daughter of Angola's longtime former president, Jose Eduardo dos Santos, who stepped down in fall 2017.
In 2013, Forbes found that while Isabel's father was president, she ended up with stakes in Angolan companies including banks and a telecom firm.
On January 22, 2020, Angolan authorities provisionally charged Dos Santos with embezzlement and money laundering. She denies the charges.
She owns shares of Portuguese companies, including telecom firm Nos SGPS, but in January 2020  it was  said she is selling stakes in 2 other firms.
A spokesperson for Isabel told Forbes that she "is an independent business woman and a private investor representing solely her own interests."
Her father made her head of Sonangol, Angola?s state oil firm, in June 2016, but Angola?s new president removed her from that role in November 2017.
Top 10 Richest Women in Africa 2020 Number 2
Folorunsho Alakija
Company: The Rose of Sharon Group
Net Worth: $1.5 billion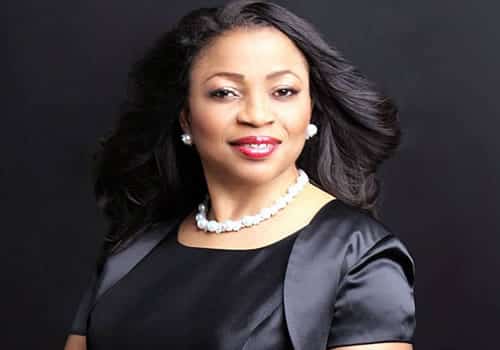 Folorunsho Alakija is vice chair of Famfa Oil, a Nigerian oil exploration company with a stake in Agbami Oilfield, a prolific offshore asset.
Famfa Oil's partners include Chevron and Petrobras.
Alakija's first company was a fashion label whose customers included the wife of former Nigerian president Ibrahim Babangida.
The Nigerian government awarded Alakija's company an oil prospecting license in 1993, which was later converted to an oil mining lease.
The Agbami field has been operating since 2008; Famfa Oil says it will likely operate through 2024.
Company: CBA
Net Worth: $1 billion
Ngina Kenyatta  was born on  24th  June 1933,  she is popularly known as "Mama Ngina" she  is the former First Lady of Kenya. She is the widow of the country's first president, Jomo Kenyatta (~1889–1978), and also the mother of President Uhuru Kenyatta.
Top 10 Richest Women in Africa 2020 Number 4
Company: Bolmus Group International
Net Worth: $630 million
Hajia Bola Shagaya (born October 10, 1959) is a Nigerian businesswoman and fashion enthusiast. She is one of the richest women in Africa 2020 .
She is currently married to Alhaji Shagaya, a Kwara State-based transport mogul, and has six children.
She started her career with the audit department of the Central Bank of Nigeria before venturing into commercial activities in 1983. Her business experience started with the importation and distribution of photographic materials and she introduced the Konica brand of photographic materials into the Nigerian market and West Africa.
Hajia Bola Shagaya is also the managing director of Practoil Limited, one of the largest importers and distributors of base oil in Nigeria, serving local lubricant blending plants. Her businesses also includes huge investment in real estate, spanning across major cities in the country with over three hundred employees.
Company: Liberty Investors
Net Worth: $259.3 million
Wendy Appelbaum is the Owner and Chair of De Morgenzon Wine Estate in Stellenbosch.
Wendy Appelbaum, daughter of Liberty Group founder Donald Gordon, is the Owner and Chair of De Morgenzon Wine Estate in Stellenbosch. Appelbaum admittedly did have an advantage in being the daughter of Donald Gordon. Having such a powerful, influential father was "almost like growing up in a business school". She inherited his flair and mind for business. However, her father is not responsible for her successes. "He certainly taught me a lot about business," says Appelbaum, "but being a girl and growing up in the 1970s [meant] there was not much expectation [for] me to do anything. It was my choice to do something. So, I have always worked and I have always been busy." She grew up wanting to challenge expectations, and that she did. Today, she is arguable the richest woman in South Africa.
Company: Pick N Pay Holdings Ltd.
Net Worth: $190.2 million
Wendy Ackerman is one of the founders and an Executive Director of Pick n Pay Stores. Together with husband Raymond Ackerman she helped build up one of South Africa's pre-eminent FMCG retailers, consisting of over 450 stores including 121 supermarkets and 14 hypermarkets. Operations are in food, clothing, and general merchandise sectors as well as financial services. The company operates throughout South Africa, southern Africa and Australia and employs around 49,000 people. Today, much of Wendy's boundless energy is devoted to her family's philanthropic endeavours and her personal work for the underprivileged.
Wendy Ackerman Quote
"Everything is possible. Impossible just takes a little longer."
Company: Smile Telecoms
Net Worth: $150 million
Irene Charnley (born 6 May 1960) is a former trade unionist and businesswoman from South Africa.
Charnley first made her mark on the African business community as a negotiator for South Africa's National Union of Mineworkers where she spent 13 years co-ordinating various divisions of union operations. She went on to become an executive director for the MTN Group, which is Africa's largest telecommunications company. Under her leadership several African and Middle Eastern countries (including Nigeria and Iran) were connected into the MTN network. Charnley was the behind the founding of the National Empowerment Consortium made up of 50% black business owners and 50% black African laborers. They eventually owned 35% of Johnnic Holdings (now called Johnnic Communications).
Top 10 Richest Women in Africa 2020 Number 8
Company: Mmakau Mining
Net Worth: $100 million
Bridgette Motsepe Radebe is a South African businesswoman of Tswana descent and the sister of South African businessman Patrice Motsepe and First Lady of South Africa Tshepo Motsepe.
She was born on 26 February 1960. Radebe started out as a common miner in the 1980s; managing individual shaft mining operations and producing materials for the larger mine operations in South Africa while working under a contract. She started Mmakau Mining; a mining firm that initiates explorations and helps to produce platinum, gold, and chrome.
Top 10 Richest Women in Africa 2020 Number 9
Company: Octodec Investments
Net Worth: $43.1 million
Sharon Wapnick's father Alec Wapnick, founded Octodec Investments and Premium Properties, two property loan stock companies listed on the Johannesburg Securities Exchange.
Wapnick is one of the top 5 shareholders in each company, and her shares are estimated to be worth R544 million, according to Forbes.
Top 10 Richest Women in Africa 2020 Number 10
Company: Musician
Net Worth: $5 million
Tiwatope Savage was born  on 5th  February 1980. She is  known professionally as Tiwa Savage,  a Nigerian singer, songwriter and actress. She was born in Isale Eko and relocated to London at the age of 11 to pursue a secondary education. Five years later, she began her music career doing backup vocals for artists such as George Michael and Mary J. Blige.
After participating in the UK edition of The X Factor and graduating from Berklee College of Music, Savage signed a publishing deal with Sony/ATV Music Publishing in 2009.
Inspired by the growth of the Nigerian music industry, Savage moved back to Lagos and signed with Mavin Records in 2012. She made an appearance on the label's compilation album Solar Plexus, released that same year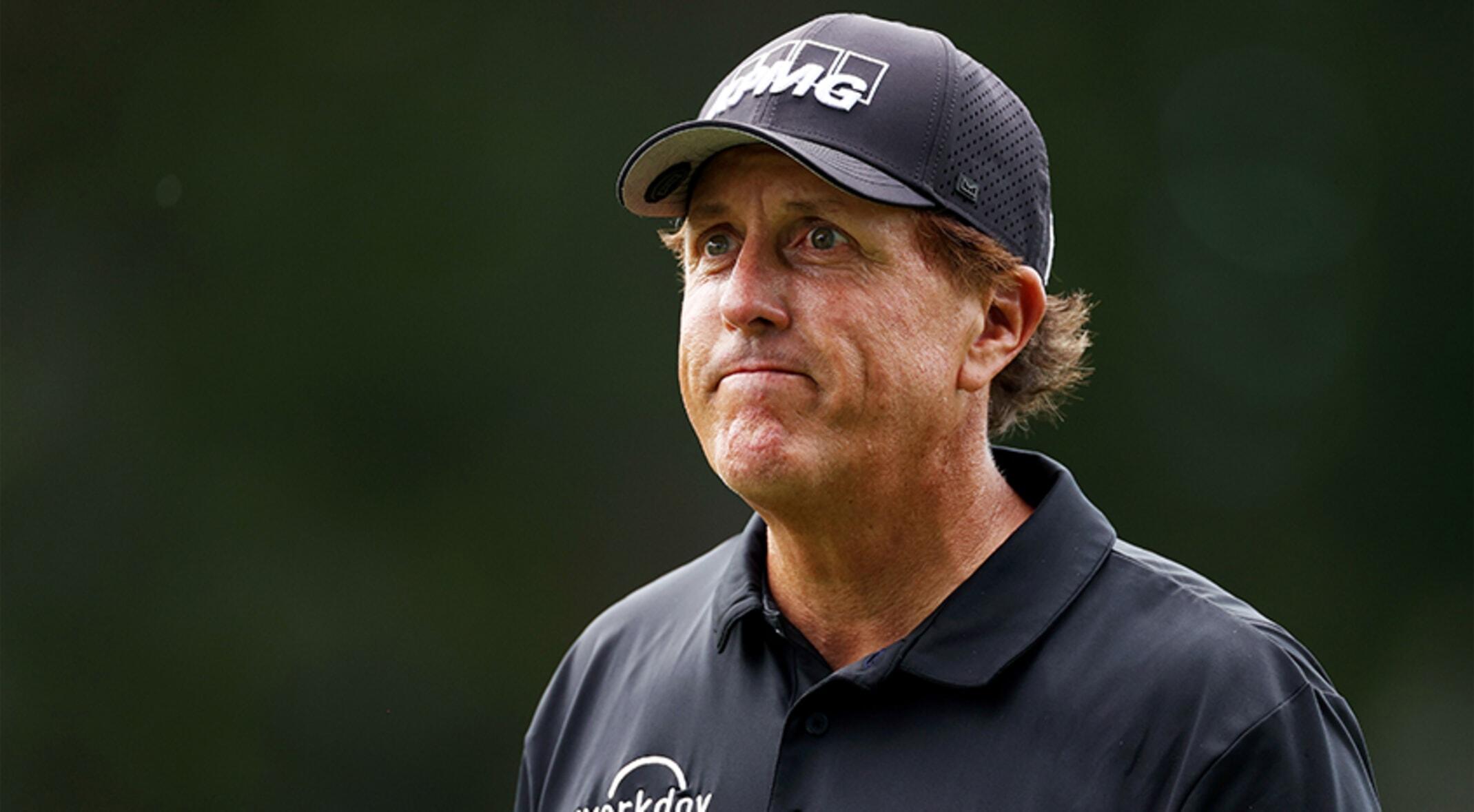 What is Phil Mickelson net worth
Philip Alfred Mickelson  is an American professional golfer. He has won 44 events on the PGA Tour, including five major championships: three Masters titles (2004, 2006, 2010), a PGA Championship (2005), and an Open Championship (2013).
Phil Mickelson net worth is $400 million
Phil Mickelson Profile
Mickelson is one of 12 players in the history of golf to win three of the four majors. He has won every major except the U.S. Open, where he has finished runner-up a record six times.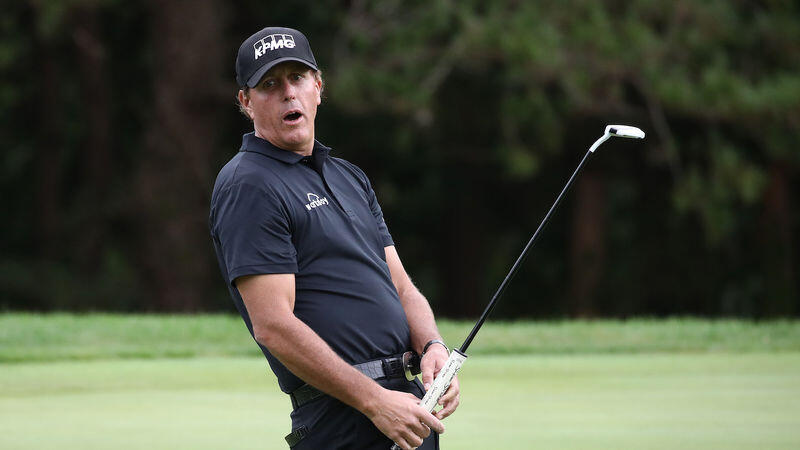 Mickelson has spent over 25 consecutive years in the top 50 of the Official World Golf Ranking. He has spent over 700 weeks in the top-10, has reached a career-high world ranking of No. 2 several times and is a life member of the PGA Tour. Known for his left-handed swing, even though otherwise right-handed, he learned by mirroring his right-handed father's swing. He was inducted into the World Golf Hall of Fame in 2012.
Mickelson attended Arizona State University in Tempe on a golf scholarship and became the face of amateur golf in the United States, capturing three NCAA individual championships and three Haskins Awards (1990, 1991, 1992) as the outstanding collegiate golfer. With three individual NCAA championships, he shares the record for most individual NCAA championships alongside Ben Crenshaw. Mickelson also led the Sun Devils to the NCAA team title in 1990. Over the course of his collegiate career, he won 16 tournaments.
Mickelson was the second collegiate golfer to earn first-team All-American honors all four years. In 1990, he also became the first with a left-handed swing to win the U.S. Amateur title, defeating high school teammate Manny Zerman 5 and 4 in the 36-hole final at Cherry Hills, south of Denver. 
Mickelson secured perhaps his greatest achievement as an amateur in January 1991, winning his first PGA Tour event, the Northern Telecom Open, in Tucson, making him one of the few golfers to win a PGA Tour event as an amateur in the history of the PGA Tour.
At age 20, he was only the sixth amateur to win a tour event and the first in over five years after Scott Verplank at the Western Open in August 1985. Other players to accomplish this feat include Doug Sanders (1956 Canadian Open) and Gene Littler (1954 San Diego Open).
With five holes remaining, Mickelson led by a stroke, but made a triple-bogey and was then three behind. The leaders ahead of him then stumbled, and he birdied 16 and 18 to win by a stroke. To date, it is the most recent win by an amateur at a PGA Tour event.
That April, Mickelson was the low amateur at the Masters Tournament in Augusta, Georgia. With his two-year PGA Tour exemption from the Tucson win, he played in several tour events in 1992 while an amateur but failed to make a cut.
Phil Mickelson Net Worth
Phil Mickelson net worth is $400 million.
Mickelson has won 44 PGA Tour events and five major championships; both rank second behind Tiger Woods among active players.
His $91 million in career prize money trails only Woods all time among golfers.
But the biggest paydays for "Lefty" have been off the course from sponsors to the tune of $750 million for the career of the popular pitchman.
Read Richest Boxer in the world
He added endorsement deals with Amstel Light and hat brand Melin in 2020.
His latest course design, Mickelson National Golf Club, is set to open in 2020, just outside Calgary.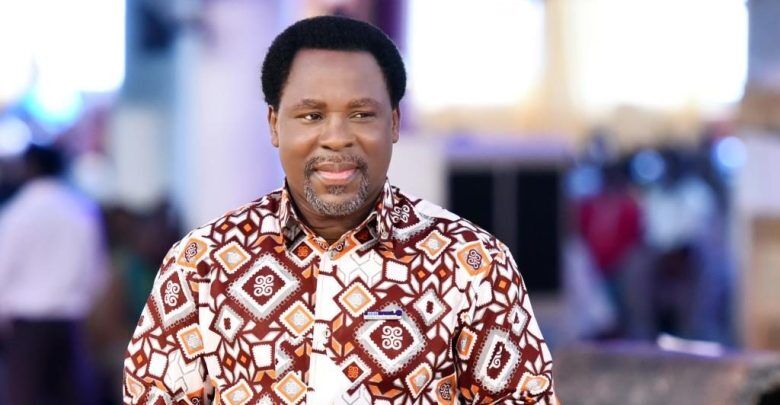 we bring to you T B Joshua net worth
Temitope Balogun Joshua commonly referred to as T. B. Joshua, is a Nigerian charismatic pastor, televangelist and philanthropist. He is the leader and founder of The Synagogue, Church of All Nations (SCOAN), a Christian megachurch that runs the Emmanuel TV television station from Lagos.
T B Joshua net worth is valued at $150 million
T B Joshua Profile
According to Joshua's official biography, unusual circumstances surrounded his birth. He says that he spent 15 months in his mother's womb and narrowly avoided death after a quarry explosion near his house sent rocks through its roof just seven days after his birth.  It is also alleged that Joshua's birth was 'prophesied' 100 years prior.
Read Shepherd Bushiri net worth
Joshua, then known as Balogun Francis, attended St. Stephen's Anglican Primary School in Arigidi Akoko, Nigeria, between 1971 and 1977, but failed to complete one year of secondary school education. In school, he was known as "small pastor" because of his love for the Bible.
T B Joshua Net Worth
He worked in various casual jobs after his schooling had ended, including carrying chicken waste at a poultry farm. He organised Bible studies for local children and attended evening school during this period Joshua attempted to join the Nigerian military but was thwarted due to a train breakdown that left him stranded en route to the military academy.
The Synagogue, Church of All Nations (SCOAN)
Joshua wrote that in a heavenly vision he had received divine anointing and a covenant from God to start his ministry.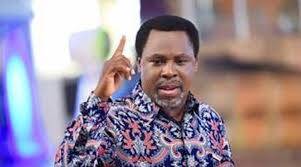 Following this, Joshua founded the ministry organisation The Synagogue, Church of All Nations (SCOAN). According to the organisation, more than 15,000 members
 attend its weekly Sunday service; visitors from outside Nigeria are accommodated in the accommodation blocks constructed at the church.
Find out Bishop David Oyedepo net worth
The Guardian reported that The SCOAN attracts more weekly attendees than the combined number of visitors to Buckingham Palace and the Tower of London. The SCOAN's popular services have also resulted in an enormous boost for local businesses and hoteliers.
Despite Joshua's popularity, the church only has a branch in Ghana, Joshua stating that "it is not yet time" for him to have branches worldwide as "it will be too much for my character"
The SCOAN has been described as "Nigeria's biggest tourist attraction" and "the most visited destination by religious tourists in West Africa," with thousands of foreigners flocking to attend the church's weekly services. Figures released by the Nigerian Immigration Service indicated that six out of every ten foreign travellers coming into Nigeria are bound for The SCOAN,  a fact discussed in Zimbabwean parliament when addressing the economic potentials of religious tourism.
This Day newspapers reported that "about two million local and inbound tourists" visit The SCOAN annually. The church's popularity has led to an increase in flight routes to Lagos from several African countries in 2013.
T B Joshua Net Worth
T B Joshua net worth is valued at $150 million. He is one of the richest Pastors in Nigeria.
He maintains a widespread television network, Emmanuel TV which broadcasts to Africa including Nigeria, some parts of Asia, Europe, America, and other continents of the world.
The prophet owns a private jet reported to be worth $60 million and a fleet of moderate luxury cars amongst which are Mercedes-Benz and Range Rover cars.
A Forbes blogger estimated that Joshua has spent $20 million on "education, healthcare and rehabilitation programs for former Niger Delta militants".
 There is also a rehabilitation programme for militants from Nigeria's volatile Niger Delta region, repentant armed robbers and sex workers who came to the church for 'deliverance'.
Community support
Joshua has come to the aid of several communities in distress, notably providing two transformers to a local community after theirs was burned beyond repair. He donated over N26m towards restoring electricity and putting an end to over two years of power outage in four councils in Akoko area of Ondo State. The cleric has additionally made several large donations to the police force in Nigeria,Ghana and Colombia.
T B Joshua Net Worth
Scholarships
The SCOAN has a 'scholarship program' which caters for the academic needs of students in their thousands, ranging from primary to tertiary education. In 2012, Joshua sponsored a Nigerian student doing a PhD in Oxford University, with Nigerian media reporting she received £100,000 from the church.
He also gave a scholarship to a young Motswana to study at Harvard Law School in America.
Disaster relief
After the 2010 Haiti earthquake, Joshua sent a team of medical personnel and humanitarian workers to the affected area, establishing a field hospital called 'Clinique Emmanuel'
He additionally sent support to nations such as Philippines, India and Ghana in the wake of varying natural disasters. The 'Emmanuel TV Team' also assisted victims of the earthquake that struck the nation of Ecuador in April 2016, providing over $500,000 worth of humanitarian aid.
T B Joshua Net Worth
Education
Joshua funded the building and running of a school in Lahore, Pakistan named 'Emmanuel School'. He also rebuilt a school in a rural area destroyed by the 2016 Ecuador earthquake, travelling to Ecuador for the opening of the school in June 2017
Shepherd Bushiri Net Worth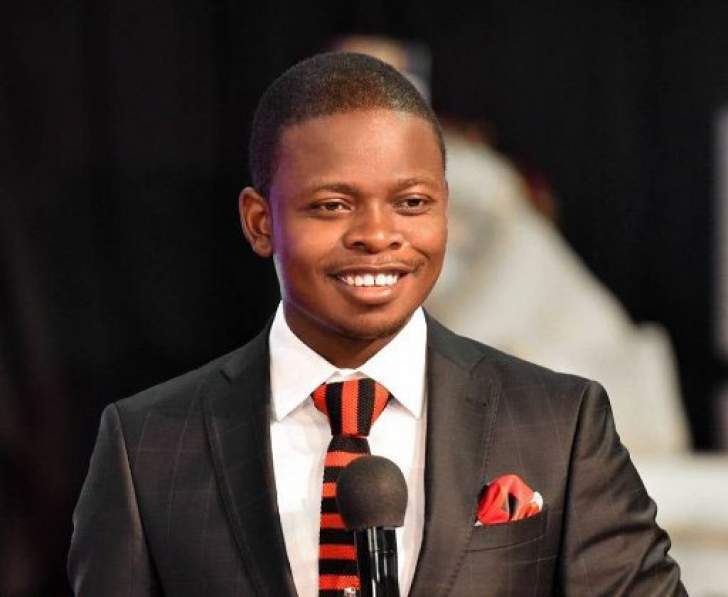 Glusea brings to you Shepherd Bushiri net worth
Shepherd Bushiri  also known as Major 1 or Prophet Shepherd Bushiri, is a Christian preacher, motivational speaker, author  and businessman from Malawi.
He founded and leads a Christian non-denominational evangelical church known as the Enlightened Christian Gathering.
Shepherd Bushiri net worth is $150 million in 2020.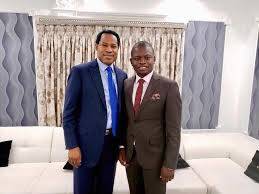 Shepherd Bushiri Biography
Shepherd Bushiri grew up in Mzuzu, which is in the northern part of Malawi. His mother gave him the name Shepherd due to the complexities around his birth, acknowledging the Lord as her Shepherd. He travels around the world holding crusades and meetings focused on teaching, prophesy and healing.
Shepherd Bushiri is now known as one of the wealthiest pastors in the world and one of the most affluent people in Africa.
Bushiri is mentored by multimillionaire businessman and leader of Good News Church in UK, Prophet Uebert Angel. Bushiri is said to be the most celebrated and popular Spiritual Son of Prophet Angel. Angel has other Spiritual sons including, but not limited to, Africa-based Romeo Marom, Bulgaria-based miracle worker Maksim Asenov, leader of Imperial City Church, Isaiah Brian Sovi and South Africa-based Apostle Miz Tancred.
Christian Gathering
The Enlightened Christian Gathering is reported as one of the fastest growing churches in Africa and the world.
Read Richest Pastors in the world
Bushiri is the founder of the Enlightened Christian Gathering (ECG). He has established and leads churches in South Africa, Malawi, Ghana, South Sudan and other countries. He has been interviewed for television by the BBC, and received coverage also in Al Jazeera, New African, Nigerian Tribune, and African Leadership magazine.
Shepherd Bushiri net worth
On the night of 28 December 2018, three people died and nine others were injured during a stampede at the ECG Church caused by people trying to avoid a thunderstorm. Bushiri's spokesman Maynard Manyowa told media that "The ECG Church is not his [Bushiri's] church, it belongs to South Africa and South Africans." Manyowa also said that the deaths were "not his [Bushiri's] problem, but a problem that the church must deal with.
Bushiri's services attract over 100000 viewers via his personally owned television station, social media and in-person attendees. His largest gatherings are held on New Year's Eve at FNB Stadium, South Africa with over 95000 attendees both in 2016 and 2017. The FNB Stadium is the largest stadium in Africa.
His church gatherings have not always been well received with the one extreme protest being the destruction of "overflow tents" by arson in February 2020.
SB Investments
Shepherd Bushiri's company, SB Investments (Pty) Ltd, is an international investment company, based in Sandton near Johannesburg, with interests in oil, mining, real estate, transportation and the hospitality industry.
 On 20 February 2018, Bushiri launched one of his hotel investments, a multimillion-dollar property in South Africa.
  SBI has a special interest in supporting governments including economies of fragile state countries.  In 2017 Bushiri was hosted by the Vice President of South Sudan – Dr James Igga, Reserve Bank Governor and Finance Minister during which a business deal was signed in the area of infrastructure and development.
 In 2018 Shepherd Bushiri was given the prestigious award and induction into the CEO Hall of Fame by the African Leadership Magazine.
Shepherd Bushiri Net Worth
Shepherd Bushiri is one of the wealthiest preachers on the African continent. He has a net worth os $150 million as of 2020. He is also a successful businessmen
Shepherd Bushiri enjoys football and chess. He is married to Mary Bushiri, an accountant who previously held a senior managerial position for an international development NGO, who now does business ventures and Christian ministry. 
Charity Work
Shepherd Bushiri has been involved in many charitable works around the world, including work in Malawi, Nicaragua, Nigeria, Botswana and South Africa. 
He formed a humanitarian organization called "Shepherd Bushiri Foundation" with Duncan Zgambo as the CEO,  where he provides for the needy and less privileged.
He provides charitable donations including livelihood support; educational support for orphans; humanitarian relief in the form of food subsidies.  In 2017, he took maize to Lilongwe and spent K85 Million in Malawi Charity. 
He has invested in young people through his sports academy and through Major 1 Records which sponsors and show-cases up-and-coming music artists.
On 18 July 2018, Nelson Mandela Day, Bushiri launched an Africa-wide school adoption program with donations to a local school. The event was attended by Senior Government Officials from the South Africa Ministry of Education.
Read Also Bishop David Oyedepo net worth
In March 2019 Bushiri visited Alexandra, where a fire had burnt over 100 shacks. He said that he would donate R400000 (equivalent to approx $29000) to emergency services "that should be used for the children in the area.