Top 10 Richest Politicians in Nigeria 2023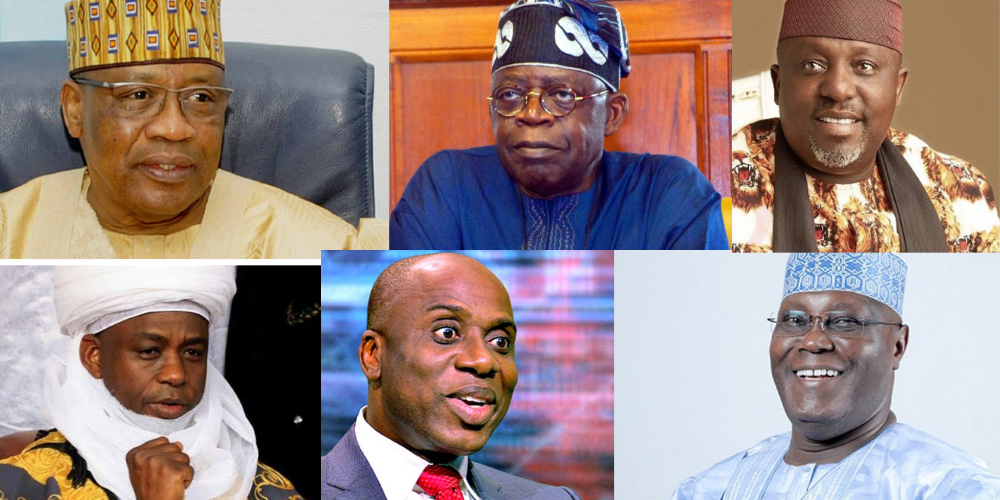 Top 10 richest politicians in Nigeria 2023 : Nigeria has some of the richest political leaders in Africa. Read through as we bring to you the top 10 wealthiest of the politicians in Nigeria here.
| | |
| --- | --- |
| Name | Net worth |
| Ibrahim Babangida | $5 Billion |
| Sa'adu Abubakar | $4 Billion |
| Bola Tinubu | $4 Billion |
| Atiku Abubakar | $1.8 Billion |
| Olusegun Obasanjo | $1 .6 Billion |
| Rochas Okorocha | $1 5 Billion |
| Orji Uzor Kalu | $1.1 Billion |
| Dino Melaye | $800 million |
| Bukola Saraki | $800 million |
| Rotimi Amaechi | $800 million |
Ibrahim Babangida
Ibrahim Babangida is on this list as number of the top 10 wealthiest Politicians in Nigeria.Babangida is rumoured to be worth over US$5 billion. He is believed to secretly possess a multi-billion dollar fortune via successive ownership of stakes in a number of Nigerian companies.
Ibrahim Badamasi Babangida popularly known as IBB; nicknamed, "Maradona" or "The Evil Genius", is a retired Nigerian Army general who ruled the Federal Republic of Nigeria from 27 August 1985 until his resignation in August 1993. He served as Chairman of the Armed Forces Ruling Council from 1985 to 1993 and Chief of Army Staff from 1984 to 1985; going on to orchestrate his seizure of power in a palace coup d'ètat against Muhammadu Buhari.
Top 10 richest politicians in Nigeria
He rose through the ranks of the Nigerian Army fighting in the Nigerian Civil War and at various times being involved in all the military coups in Nigeria, before advancing to the full-rank of a General and ultimately as Commander-in-Chief of the Armed Forces; and as an unelected President and military strongman from 1985 to 1993, ruling for an uninterrupted period of eight years. His years in power, colloquially known as the Babangida Era, are considered one of the most controversial in the military history of the country, and characterized by a burgeoning political culture of corruption in Nigeria, with Babangida and his regime estimated at least 12 billion dollars (23.9 billion today).
Sa'adu Abubakar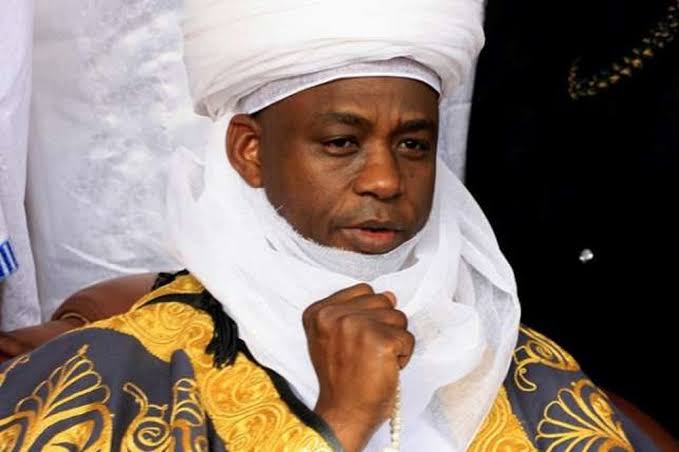 Number 2 of the top 10 richest politicians in Nigeria is Sa'adu Abubakar, the 20th Sultan of Sokoto. Abubakar is the fifth heir to the two century-old throne founded by his ancestor, Sheikh Usman Dan Fodio (1754–1817) leader of the Maliki school of Islam and the Qadiri branch of Sufism.
Sa'adu Abubakar was born on August 24 1956 in Sokoto, the youngest son of the 17th Sultan, Sir Siddiq Abubakar III, who held the Sultanate for over fifty years.
He is also the co-chairman of the Nigerian Council of Traditional Rulers. The Sultan has his net worth totaling 100 million USD. He is also one of the richest Kings in Nigeria
Abubakar was commissioned a Second Lieutenant in 1977 and served in the elite Armoured Corps. He headed a presidential security unit of the Armoured Corps that guarded then military ruler General Ibrahim Babangida in the late 1980s. Abubakar also commanded a battalion of African peacekeepers in Chad during the early 1980s as part of the Organisation of African Unity's force and was military liaison officer for the Economic Community of West African States (ECOWAS) in the mid 1990s.
He was appointed Commanding Officer 241 Recce Battalion, Kaduna in 1993. From 1995 to 1999, he was ECOWAS military liaison officer and commanding officer, 231 Tank Battalion (ECOMOG Operations) in Sierra Leone from 1999 to 2000. From 2003 to 2006, he served as Defence Attaché to Pakistan (also accredited for Iraq, Saudi Arabia, and Afghanistan) and retired as a Brigadier-General
Top 10 Richest Politicians in Nigeria
Bola Tinubu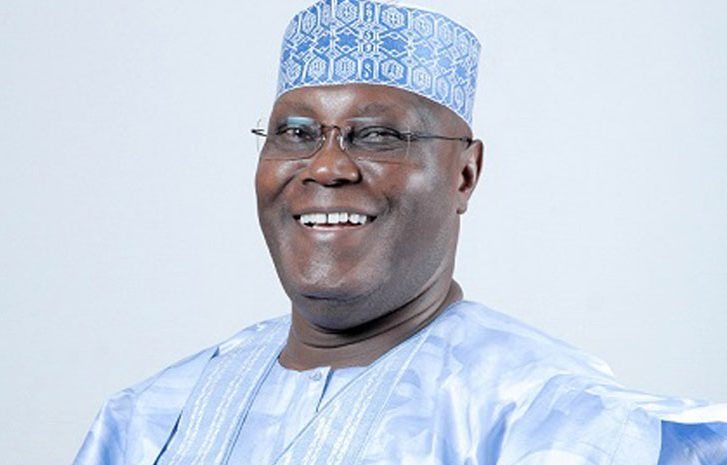 Chief Bola Ahmed Adekunle Tinubu, is a Nigerian politician and a national leader of the All Progressives Congress. He had previously served as the Governor of Lagos State from 1999 to 2007.
Tinubu worked for the American companies; Arthur Andersen, Deloitte, Haskins, & Sells, and GTE Services Corporation. After returning to Nigeria in 1983, Bola Tinubu joined Mobil Oil Nigeria, and later became an executive of the company.
He is among the top 10 richest politicians in Nigeria and wealthiest men in the oil rich west African country. He holds both the chieftaincies of the Asiwaju of Lagos and the Jagaban of Borgu kingdom in Niger State, Nigeria.
His political career began in 1992, when he joined the Social Democratic Party where he was a member of the Peoples Front faction led by Shehu Musa Yar'Adua and made up of other politicians such as Umaru Yar'Adua, Atiku Abubakar. He was elected to the Senate, representing the Lagos West constituency in the short-lived Nigerian Third Republic.
Top 10 Richest Politicians in Nigeria
Atiku Abubakar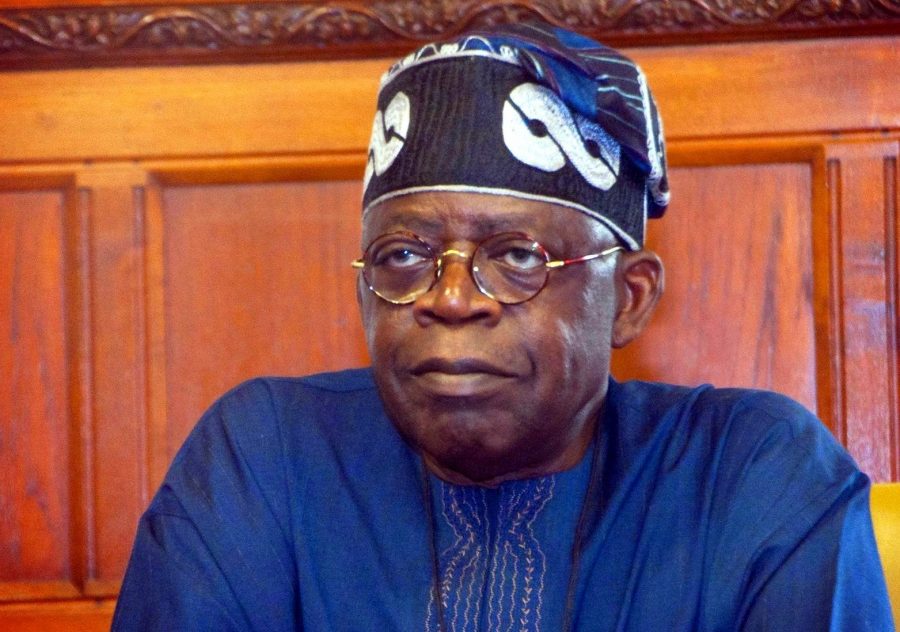 Atiku Abubakar is a Nigerian politician and businessman who served as the Vice President of Nigeria from 1999 to 2007 during the presidency of Olusegun Obasanjo. He twice ran as Governor of Adamawa State in 1990 and later, in 1998, being elected before becoming Olusegun Obasanjo's running mate during the 1999 presidential election and re-elected in 2003. Atiku currently has a net worth of $1.8 Billion making him one of the top 10 richest politicians in Nigeria
Since his entry into politics in 1993, Atiku Abubakar has unsuccessfully contested six times for the Office of President of Nigeria in 1993, 1998, 2007, 2011, 2015 and 2019.
In 1993, he contested the Social Democratic Party presidential primaries losing to Moshood Abiola and Baba Gana Kingibe. In 1998, he showed interest in contesting for the presidency United Nigeria Congress Party losing out to General Sani Abacha, who forced all the five political parties then to endorse him.
He was a presidential candidate of the Action Congress in the 2007 presidential election coming in third to Umaru Yar'Adua of the PDP and Muhammadu Buhari of the ANPP. He contested the presidential primaries of the People's Democratic Party during the 2011 presidential election losing out to incumbent President Goodluck Jonathan.
In 2014, he joined the All Progressives Congress ahead of the 2015 presidential election and contested the presidential primaries losing to Muhammadu Buhari. In 2017, he returned to the Peoples Democratic Party and was the party presidential candidate during the 2019 presidential election, again losing to incumbent President Muhammadu Buhari.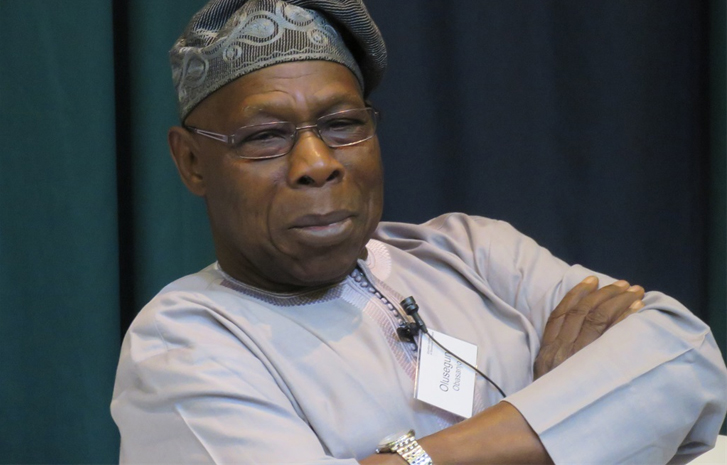 Another man on the list of the top 10 richest politicians in Nigeria is Olusegun Obasanjo
Chief Olusegun Matthew Okikiola Aremu Obasanjo, is a Nigerian political and military leader who served as Nigeria's head of state from 1976 to 1979 and later as its President from 1999 to 2007. Ideologically a Nigerian nationalist, he was a member of the People's Democratic Party (PDP) from 1999 to 2015 and again from 2018 onward.
Born in the village of Ibogun-Olaogun to a farming family of the Owu branch of the Yoruba, Obasanjo was educated largely in Abeokuta. Joining the Nigerian Army, where he specialised in engineering, he spent time assigned in the Congo, Britain, and India, rising to the rank of major. In the latter part of the 1960s, he played a senior role in combating Biafran separatists during the Nigerian Civil War, accepting their surrender in 1970.
In 1975, a military coup established a junta with Obasanjo as part of its ruling triumvirate. After the triumvirate's leader, Murtala Mohammed, was assassinated the following year, the Supreme Military Council appointed Obasanjo as head of state.
Continuing Murtala's policies, Obasanjo oversaw budgetary cut-backs and an expansion in access to free school education. Increasingly aligning Nigeria with the United States, he also emphasised support for groups opposing white minority rule in southern Africa.
Committed to restoring democracy, Obasanjo oversaw the 1979 election, after which he handed over control of Nigeria to the newly elected civilian president, Shehu Shagari. He then retired to Ota, Ogun, where he became a farmer, published four books, and took part in international initiatives to end various African conflicts.
Top 10 Richest Politicians in Nigeria
Rochas Okorocha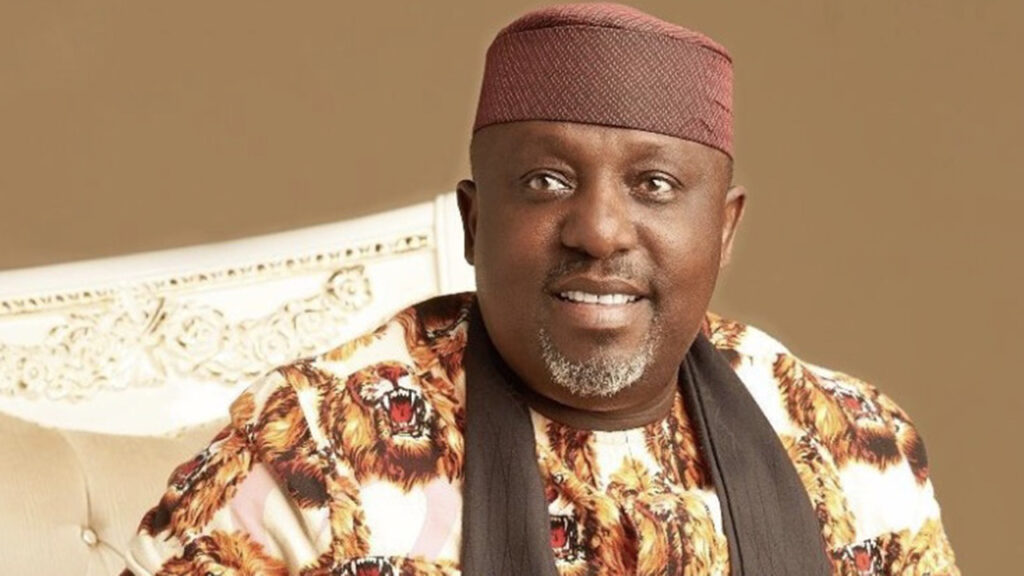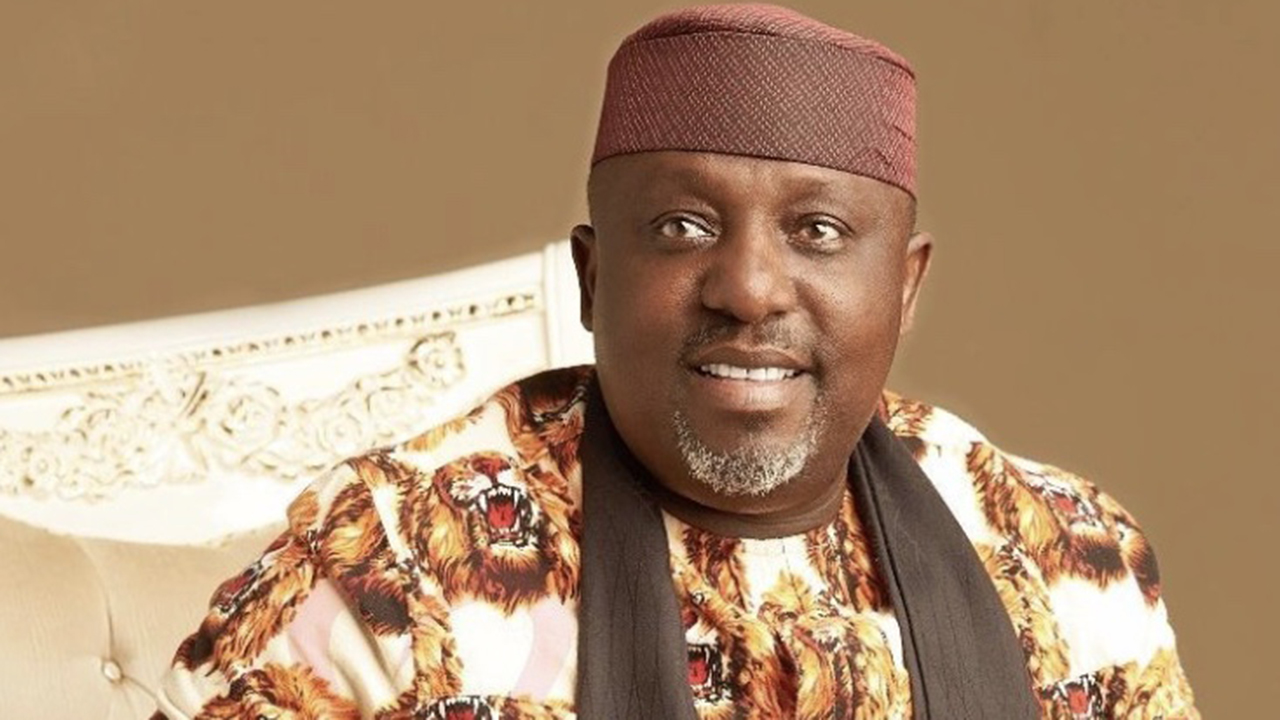 He is the founder of Rochas Foundation, a charity comprising a number of special schools that are spread all over Nigeria that gives scholarship to the less privileged children in Nigeria. On his first attempt, he ran on the All Progressives Grand Alliance (APGA) platform and ran on the platform of All Progressives Congress for his second term.
Okorocha was a Commissioner on the Federal Character Commission and a Member of the National Constitutional Conference. When democracy was restored in 1999, Rochas Okorocha competed in the primaries to be the People's Democratic Party (PDP) candidate for governor of Imo State but lost to Achike Udenwa.
He moved to the All Nigeria People's Party (ANPP) and ran for the party's presidential nomination but a disappointing result in the primary in 2003 ended his ambition. He returned to the PDP, and President Olusegun Obasanjo appointed him as Special Adviser on Inter-Party affairs. He is among the richest politicians.
Orji Uzor Kalu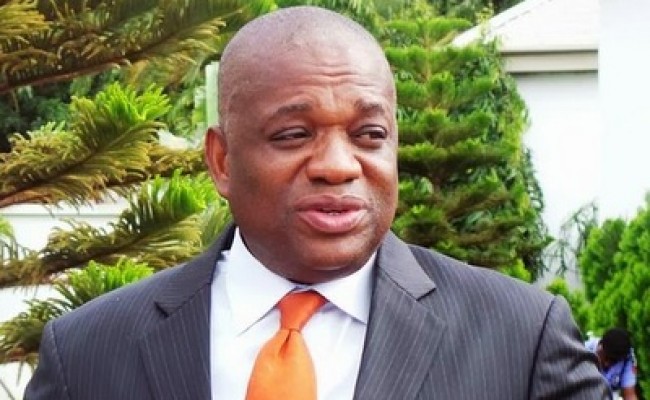 Orji Uzor Kalu is a Nigerian politician and businessperson. He is the chairman of SLOK Holding and the Daily Sun and New Telegraph newspapers in Nigeria. He served as the Governor of Abia State, Nigeria from 29 May 1999 to 29 May 2007.
Prior to his election, he served as the chairman of the Borno Water Board and the chairman of the Cooperative and Commerce Bank Limited. Kalu was also a member of the Peoples Democratic Party (PDP), Progressive Peoples Alliance (PPA) and the chairman of the PPA Board of Trustees. He was the party's presidential candidate in the April 2007 general election.
He is currently a member of the ruling All Progressive Congress (APC) after he officially announced his resignation as the PPA BOT chair.
Orji Uzor Kalu contested in the 2019 Nigerian general election to represent the people of Abia North in the senate, running under the banner of All Progressives Congress. He is among the top 10 richest politicians in Nigeria
Top 10 richest politicians in Nigeria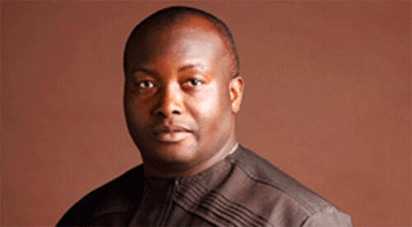 Patrick Ifeanyi Ubah is a Nigerian businessman, entrepreneur and currently the Senator, representing Anambra South Senatorial District in the Nigerian senate and CEO of Capital Oil (CCO, for short), which he founded in 2001
Ifeanyi became an exporter of motor tyres and spare parts majorly in West Africa including Ghana, Sierra Leone, Liberia and DR Congo before he expanded his business ventures in some countries in Europe including Belgium and the United Kingdom.
In 2001, he founded Capital Oil and Gas Limited. He is the founder of The Authority Newspaper, a Nigerian daily newspaper and also the owner of Ifeanyi Ubah F.C., a football club in the Nigeria Premier League, following its purchase as Gabros International Football Club. Ubah is another rich politician in Nigeria
Dino Melaye
Dino Melaye is a Nigerian politician, a former Senator and was a member of the 8th Nigerian National Assembly, representing Kogi West Senatorial district. He is from Ayetoro Gbede in Ijumu Local Government Area of Kogi State.
Dino Melaye is a former senator and member of the (Nigeria) and also a member of the People's Democratic Party. In 2015 he defected to All Progressives Congress (APC) but returned to PDP in the buildup to 2019 elections after months of political struggle with Kogi State governor. He was the Chairman Senate Committee on Federal Capital Territory (FCT) Abuja. And briefly the Senate Committee Chairman on Aviation in Nigeria.
Dino Melaye was born in Kano State, Nigeria. He attended command and Air-force Secondary School, Kaduna for his secondary school education. He graduated from Ahmadu Bello University, Zaria where he studied geography in 2000.
Bukola Saraki
Olubukola Abubakar Saraki, is a Nigerian politician. He was the 13th President of the Senate of Nigeria from 2015 to 2019 and Chair of the 8th Nigeria National Assembly. He was previously the Governor of Kwara State from 2003 to 2011; and was elected to the Senate in 2011, under the Peoples Democratic Party (PDP), representing the Kwara Central Senatorial District, and then re-elected in the 2015 general elections under the platform of the All Progressives Congress (APC).
Saraki declared his presidential campaign for the PDP presidential ticket in the 2019 election, but lost the primaries to Atiku Abubakar.
Bukola Saraki net worth is $800 million and is among the top 10 richest politicians in Nigeria
Rotimi Amaechi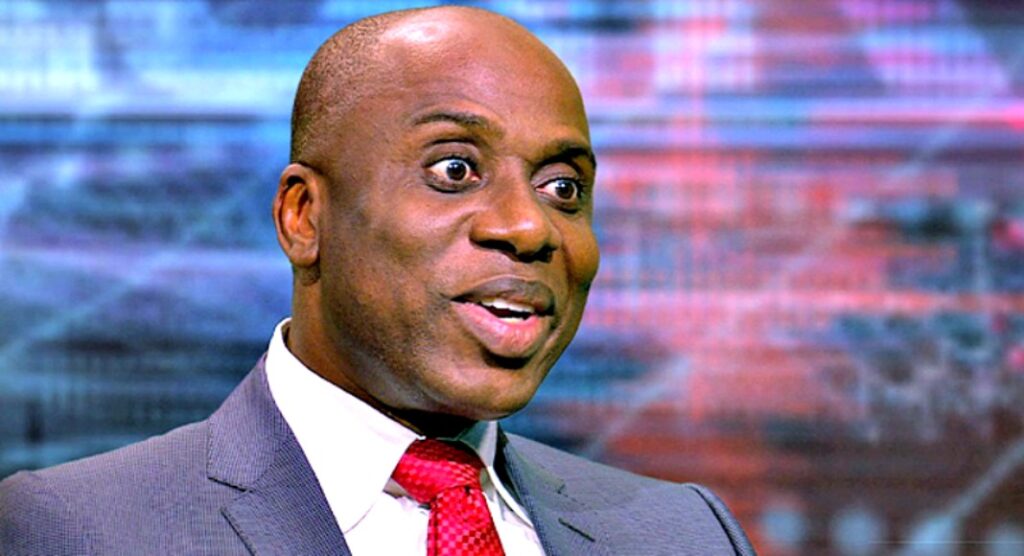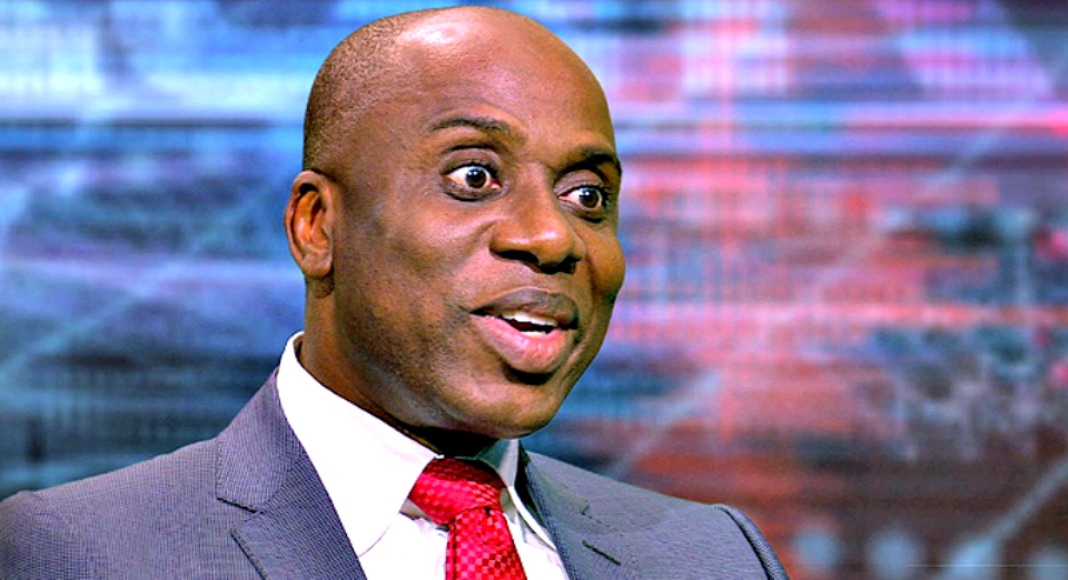 Chibuike Rotimi Amaechi is a Nigerian politician who is currently serving as the Minister of Transportation in the cabinet of President Muhammadu Buhari. He previously served in oil-rich Rivers State as Governor of Rivers State from 2007 to 2015 and Speaker of the Rivers State House of Assembly from 1999 to 2007. He is worth about $800 million making him one of the wealthiest politicians in Nigeria