Top 10 Richest People In The World 2020
Who are the richest people in the world?
Amazon founder Jeff Bezos and Bill Gates are the  two top richest people  in the world with an estimated worth of $131 billion dollars and $102.1 Billion, according to Forbes.
In this article we are going to list the top ten richest people in the world according to Forbes Magazine
Top Ten Richest People In The world
10  Larry Pages  
      Net worth $50.8B
Lawrence Edward Page (born March 26, 1973) is an American computer scientist and Internet entrepreneur who co-founded Google with Sergey Brin.
Page is the chief executive officer of Alphabet Inc. (Google's parent company). After stepping aside as Google CEO in August 2001, in favor of Eric Schmidt, he re-assumed the role in April 2011. He announced his intention to step aside a second time in July 2015, to become CEO of Alphabet, under which Google's assets would be reorganized. Under Page, Alphabet is seeking to deliver major advancements in a variety of industries
READ RICHEST COUNTRIES IN THE WORLD
9 Michael Bloomberg
Net worth $55.5B
Michael Rubens Bloomberg (born February 14, 1942) is an American businessman, politician, author, and philanthropist. As of April 2019, his net worth was estimated at $62.1 billion, making him the sixth-richest person in the United States and the ninth richest person in the world. He has joined The Giving Pledge, whereby billionaires pledge to give away at least half of their wealth To date, Bloomberg has given away $8.2 billion, including his November 2018 $1.8 billion gift to Johns Hopkins University for student aid—the largest private donation ever made to a higher education institution
8 Mark  Zuckerberg 
Net worth $62.3B
Mark Elliot Zuckerberg ( born May 14, 1984) is an American technology entrepreneur and philanthropist. Zuckerberg is known for co-founding and leading Facebook as its chairman and chief executive officer.He also co-founded and is a board member of the solar sail spacecraft development project Breakthrough Starshot.
7 Larry Ellison 
Net worth $62.5B
Lawrence Joseph Ellison (born August 17, 1944) is an American businessman, entrepreneur, and philanthropist who is a co-founder and the executive chairman and chief technology officer (CTO) of Oracle Corporation. As of March 2019, he was listed by Forbes magazine as the fourth-wealthiest person in the United States and as the seventh-wealthiest in the world
6 Amancio Ortega
Net worth $62.7B
Amancio Ortega Gaona ( born 28 March 1936) is a Spanish billionaire businessman. He is the founder and former chairman of Inditex fashion group, best known for its chain of Zara clothing and accessories shops. As of late September 2018, Ortega had a net worth of $70 billion, making him the second-wealthiest person in Europe after Bernard Arnault, and the sixth-wealthiest in the world. He is the head of the Ortega family.
5 

Carlos Slim Helu & family
Net worth $64B
Mexico's richest man, Carlos Slim Helu and his family control America Movil, Latin America's biggest mobile telecom firm.
With foreign telecom partners, Slim bought a stake in Telmex, Mexico's only phone company, in 1990. Telmex is now part of America Movil.
He also owns stakes in Mexican construction, consumer goods, mining and real estate companies and 17% of The New York Times
4 

Bernard Arnault & family
Net worth $76B
One of the world's ultimate taste-makers, Bernard Arnault oversees an empire of 70 brands including Louis Vuitton and Sephora.
His luxury goods group, LVMH, posted record sales and profits in 2018, thanks in part to increased spending by Chinese customers.
The arts patron is the visionary behind the $135 million Frank Gehry-designed Foundation Louis Vuitton museum near Paris, opened in 2014.
Arnault and LVMH pledged over $220 million to help repair the Notre Dame cathedral in Paris following a devastating fire in mid April 2019.
His daughter Delphine is executive vice president of Louis Vuitton, and a member of LVMH's executive committee.
His father made a small fortune in construction; Arnault put up $15 million from that business to buy Christian Dior in 1985.
3 Warren Buffett
Net worth $82.5B
Warren Edward Buffett ( born August 30, 1930) is an American business magnate, investor, speaker and philanthropist who serves as the chairman and CEO of Berkshire Hathaway. He is considered one of the most successful investors in the world and has a net worth of US$82 billion as of July 18, 2019, making him the third-wealthiest person in the world.
2 Bill Gates
Net worth $103.9B
William Henry Gates III (born October 28, 1955) is an American business magnate, investor, author, philanthropist, and humanitarian. He is best known as the principal founder of Microsoft Corporation.During his career at Microsoft, Gates held the positions of chairman, CEO and chief software architect, while also being the largest individual shareholder until May 2014.
1 Jeff Bezos 
Net worth $131B
Jeffrey Preston Bezos ( January 12, 1964) is an American technology entrepreneur, investor, and charity donor. He is the founder, CEO, and president of Amazon.com, Inc.
Dwayne Johnson Cars and Houses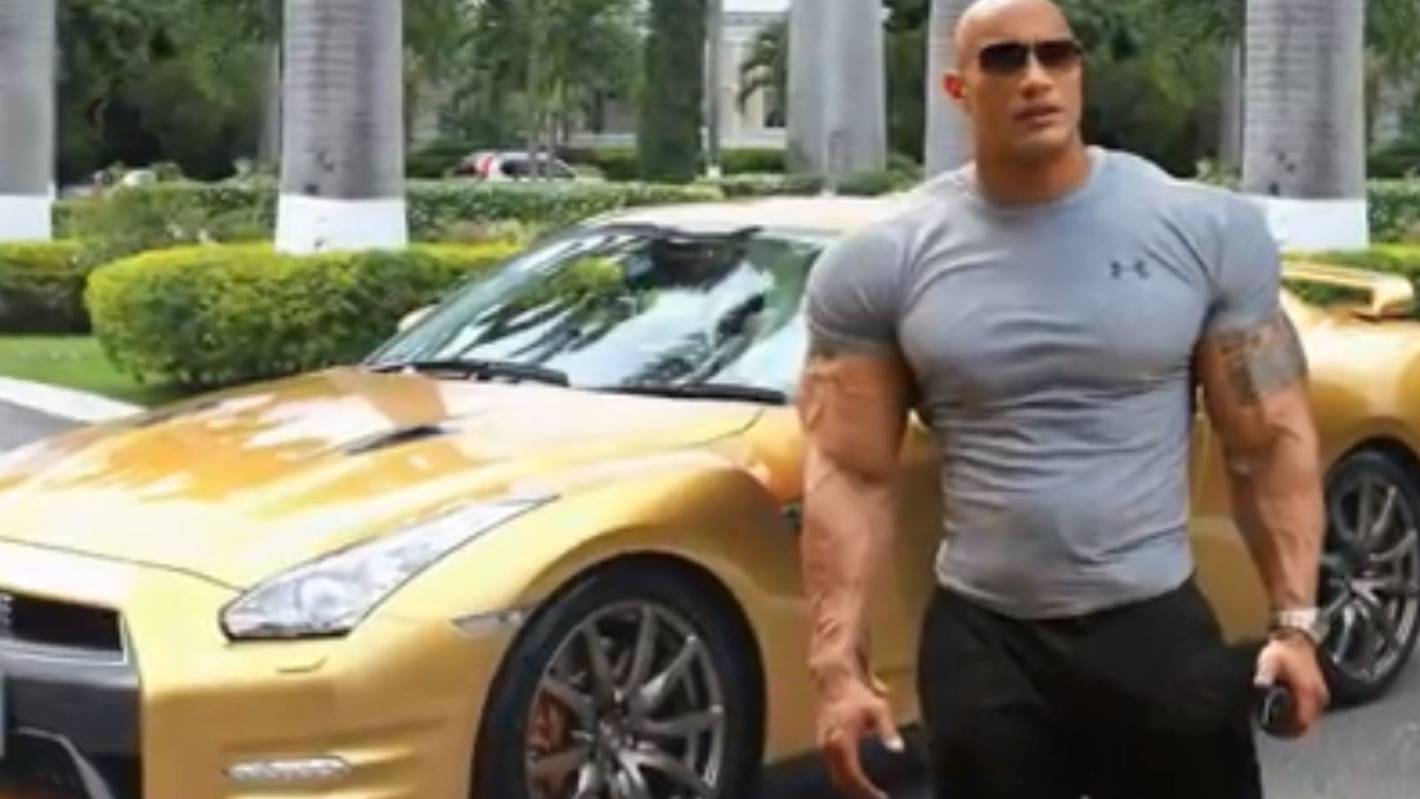 Dwayne Johnson cars and houses: Dwayne Johnson who is known popularly by his ring name, The Rock, is a former wrestler and currently one of the most successful Hollywood actors.
With over two decades of experience both in acting and wrestling, Dwayne Johnson has garnered a lot of plaudits and has established himself as a fan favorite both during his wrestling days and in his acting career.
Born on May 2, 1972, Dwayne Johnson, prior to becoming a professional wrestler was a former Canadian and American football player. 
Dwayne Johnson was on the wrestling ring for eight years before switching his career focus to acting. Since he began acting, Dwayne Johnson's movies have recorded a commercial success, grossing over $3.5 billion in North America alone, and $10.5 billion globally. 
Read
You wouldn't be wrong to co aider him one of the most successful and most prominent Hollywood actors in history. Dwayne Johnson also charges about $20 million per movie which explains why he is one of the richest and highest-paid Hollywood actors in the world. 
With so many awards to his name, both in wrestling and acting, Dwayne Johnson has used part of his millions to acquire some of the most expensive cars and houses to afford him the life of luxury worthy of someone of his status.
This article will be considering some of the expensive and luxury Dwayne Johnson cars. The Hollywood star also owns several houses. 
Dwayne Johnson Cars
Pagani Huayra-$2.6 million
One of the best of its kind, the Pagani Huayra is one of the fastest sports cars owned by Dwayne Johnson. It is also the most expensive ride in Dwayne Johnson cars collection. 
The Pagani Huayra is built with a Twin-Turbo 6.0L V12 engine type, capable of reaching a top speed of 236 mph with a 730hp power. These features explain why it is regarded as one of the most expensive cars in the world. 
It has the ability to accelerate from 0-60 mph in 2.2 seconds little owned than that it is also ranked one of the fastest sports cars in the world. 
Ferrari LaFerrari-$1,416,362
It is no longer a doubt that the famous wrestler and actor has a great taste for Superfast cars as he has also included the Ferrari LaFerrari in his car collection. 
A luxury car with a sleek design and very portable in size, the Ferrari model is built with a 6.3L V12 Hybrid engine along with a 7-speed automatic transmission. 
The luxury has the ability to produce a power output of 950hp and can accelerate from 0-60 mph in 2.5 seconds at a top speed of 217mph. 
Ford GT 2017-$450,000
The love Dwayne Johnson has for the Ford model is unmatched. Produced by Henry Ford, the Ford GT is built with a 3.5L twin-turbocharged V6 engine mates with a 7-speed automatic transmission along with a power output of 450hp.
The Ford GT is also similar to its counterpart, the Ford F50 which is designed with a Carbon Fibre body. 
Lamborghini Huracan-$261,274
The Lamborghini Huracan with a price tag of $261,274 is another expensive ride among Dwaynwe Johnson cars.
Being a fan of fast and furious rides, Dwayne Johnson sure cannot ignore the Lamborghini Huraycan and that's why he has acquired the luxury sports car to add to his collection. 
The Lamborghini Huracan is an exceptionally comfortable ride for a luxury car with an amazing sound from its 5.2L V10 engine capable of producing 572.6hp power output. 
Rolls Royce Wraith-$300,000
If you are a celebrity and do not have the Rolls Royce Wraith in your collection then there is something wrong. "The Rock", as he is often called, has made sure to include the luxury car for kings in his collection. 
The Rolls-Royce Wraith is a two-door Coupe ride built with a 6.6L V12 twin-turbocharged 8-speed transmission. 
The Rolls Royce Wraith is also another one of Dwayne Johnson cars, it has a price of $300,000
Plymouth Prowler-$43,000
The Plymouth Prowler car is powered by a 4-speed automatic transmission with a V6 engine which is capable of moving at a maximum speed of 115 mph. It can accelerate from 0-60 mph in 7.1 seconds. 
Chevy Chevelle 1971-$72,900
Dwayne Johnson also owns the luxury ride along with his fellow actor Vin Diesel. Built with a V6 engine capable of producing a power output of 155hp.
It is capable of moving at a top speed of 162 mph and accelerates from 0-60mph in 6.1 seconds.
Cadillac Escalade- $76,195
The luxury SUV is also among the collection of the Hollywood star Dwayne Johnson. It comes with a Cool-looking digital cockpit interface along with a large rear cargo space and with fascinating in-cabin storage. 
Ford F-150-$56,190
For someone like the rock, you can expect him to acquire the gigantic ride to suit his nature. Designed with a 2.7L twin-turbocharged V6 engine, The F50 is capable of producing a power of 325hp and is one of the cars he usually drives around with. 
Dwayne Johnson Houses
Dwayne Johnson reportedly owns a $27.8 million mansion situated in Beverly Park, Los Angeles' most exclusive neighborhood which also houses other famous Hollywood stars. 
He previously owned a $5 million mansion located at Hidden Hills in California which he later sold in 2012.
Thanks for reading about Dwayne Johnson cars and houses , leave your reply in the comments below.
Source: Glusea
Content on this website is protected by DMCA.  Dont waste your time copying because you would eventually remove it.