Top 10 Richest People in Asia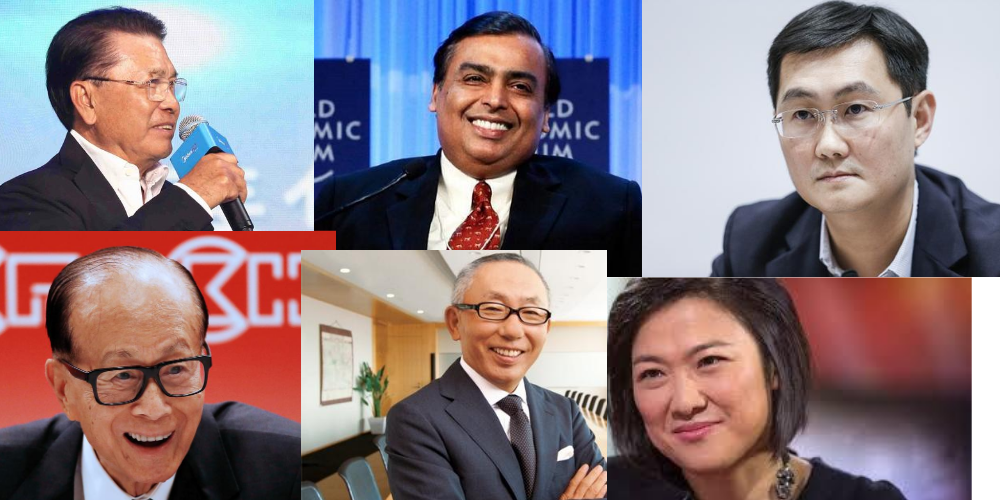 We bring to you the list of top 10 richest people in Asia.
China has the highest number of billionaires in Asia even though the richest man in Asia is from India.
We've taken the time to create a compilation of the richest billionaires in Asia as of 2020. Below, you can find out who the richest billionaires in Asia are, what they do, and how much they're currently worth.
The Asian countries and territories with the most billionaires are: Mainland China (308), India (113), Hong Kong (71), Taiwan (36) South Korea (28) and Japan (26).
10. Qin Yinglin -$18.5 billion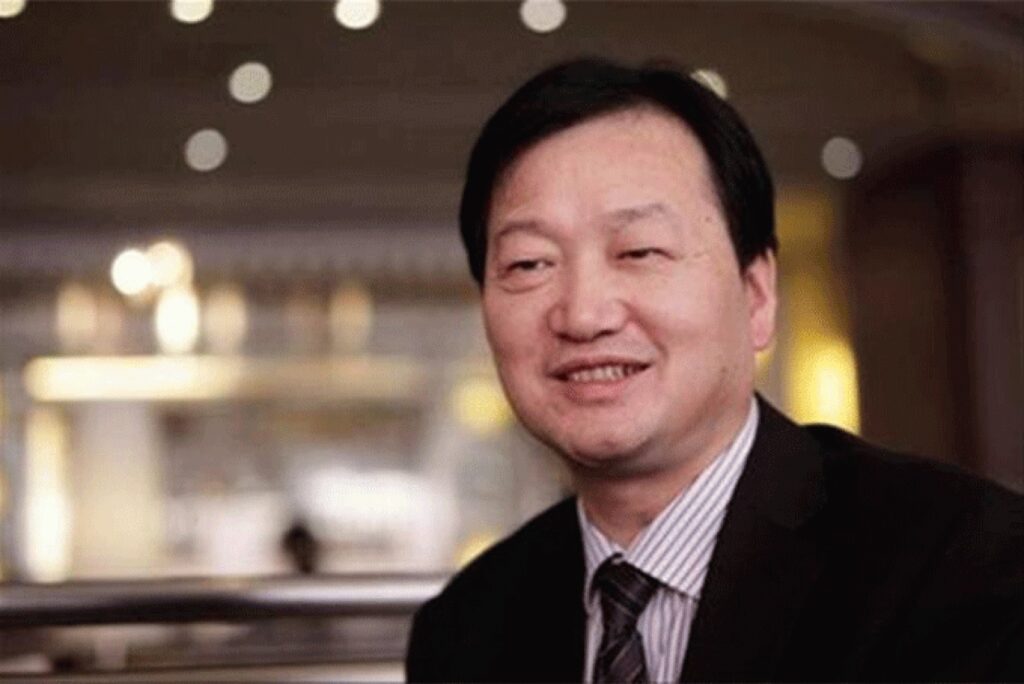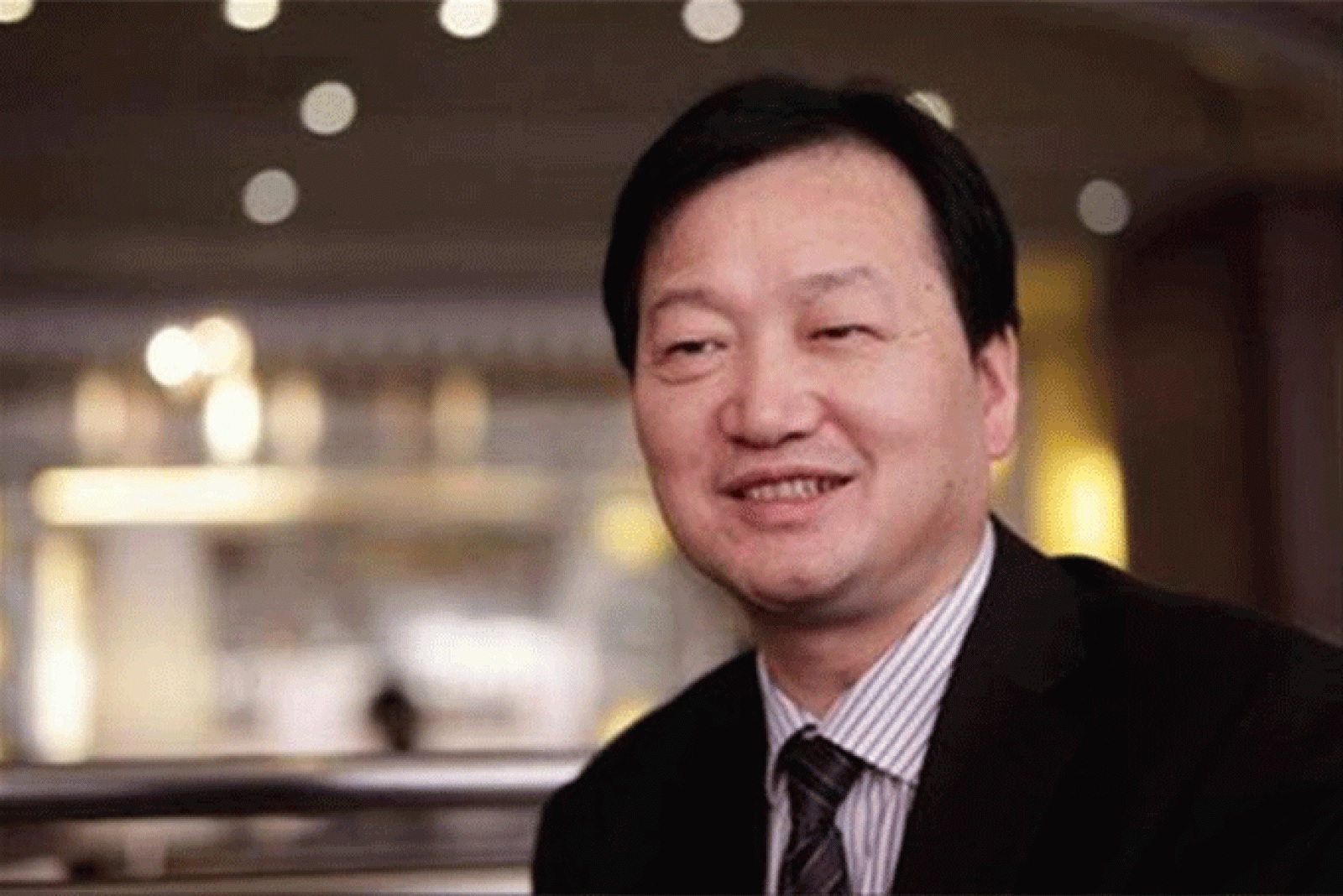 Qin Yinglin, chairman of China's Muyuan Foodstuff, made his fortune as the country's largest pig breeder in the world's biggest pork market.
Qin was born in Neixiang County in Henan, China's most populous province.
He studied animal husbandry at Henan Agricultural University then started his own business with wife Qian Ying, who sits on the board of Muyuan.
The couple started their venture with 22 pigs in 1992.
top 10 richest people in Asia
9. Tadashi Yanai- $24.3 billion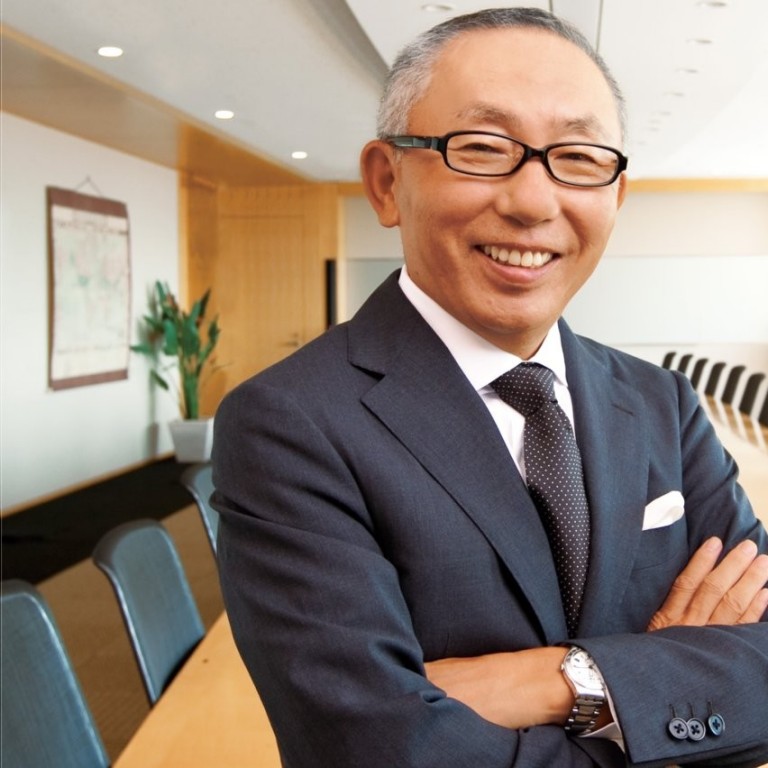 Tadashi Yanai is a Japanese billionaire businessman, the founder and president of Fast Retailing, the parent company of Uniqlo. As of May 2020, he was ranked 41st richest in the world by Forbes, and the richest in Japan, with an estimated net worth of US$24.3 billion.
8. Yang Huiyan -$ 27.9 Billion
Yang Huiyan is a Chinese billionaire businesswoman. She is a property developer and the majority shareholder of Country Garden Holdings, a stake largely transferred to her by her father Yang Guoqiang in 2007.
Yang chairs Bright Scholar Education Holdings, a Chinese education company that went public on the New York Stock Exchange in 2007.
She is the richest woman in Asia with a net worth of $27.9 billion
top 10 richest people in Asia
7. He Xiangjian – $ 31 Billion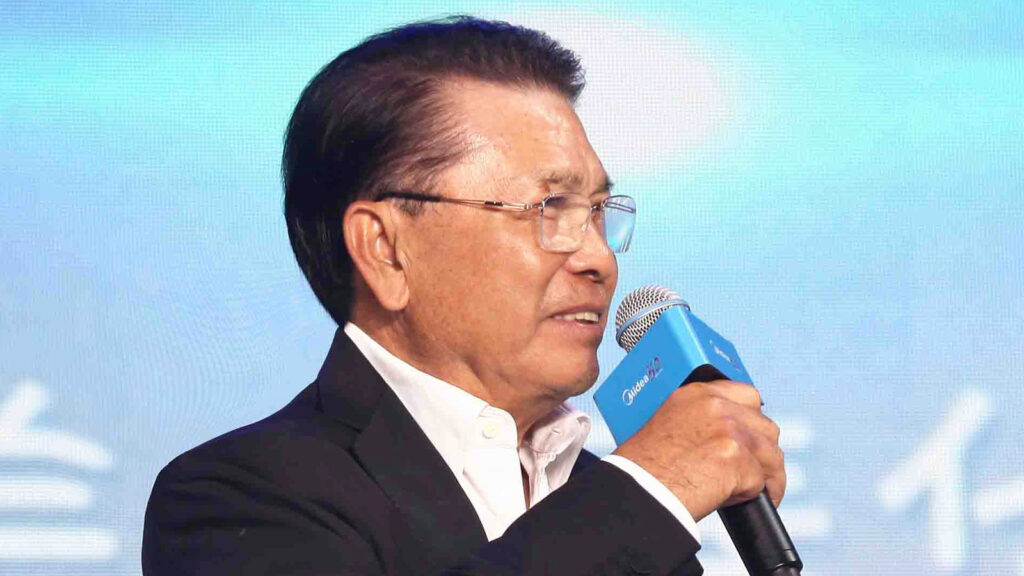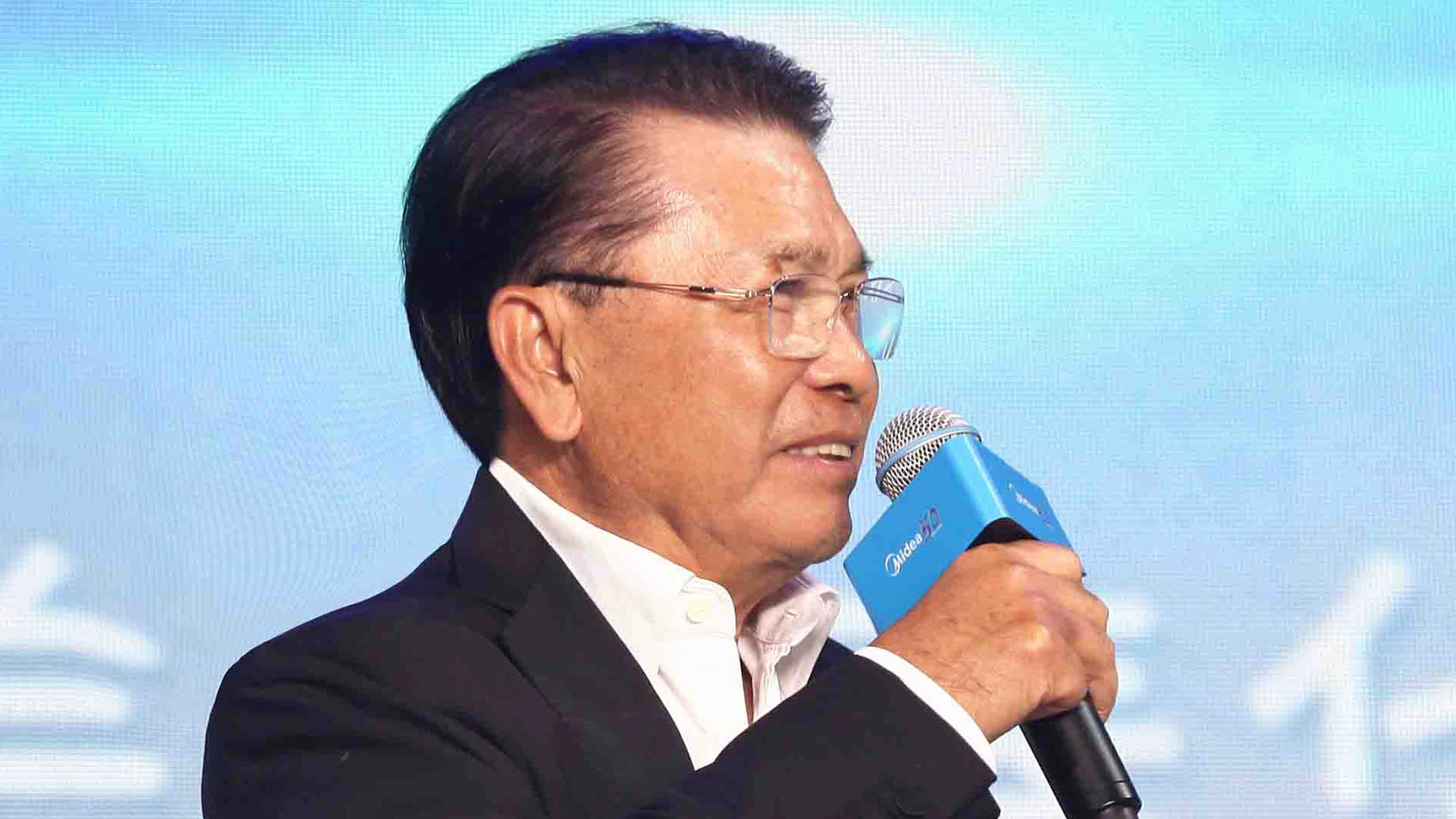 He Xiangjian is the co-founder of Midea, one of China's largest appliance makers.
Midea Group, whose shares trade on the Shenzhen Stock Exchange, now has more than 200 subsidiaries, including Germany-based robotics firm Kuka.
He Xiangjian is one of the richest people in Asia with a net worth of $31 billion.
6. Li Ka-shing – $31 Billion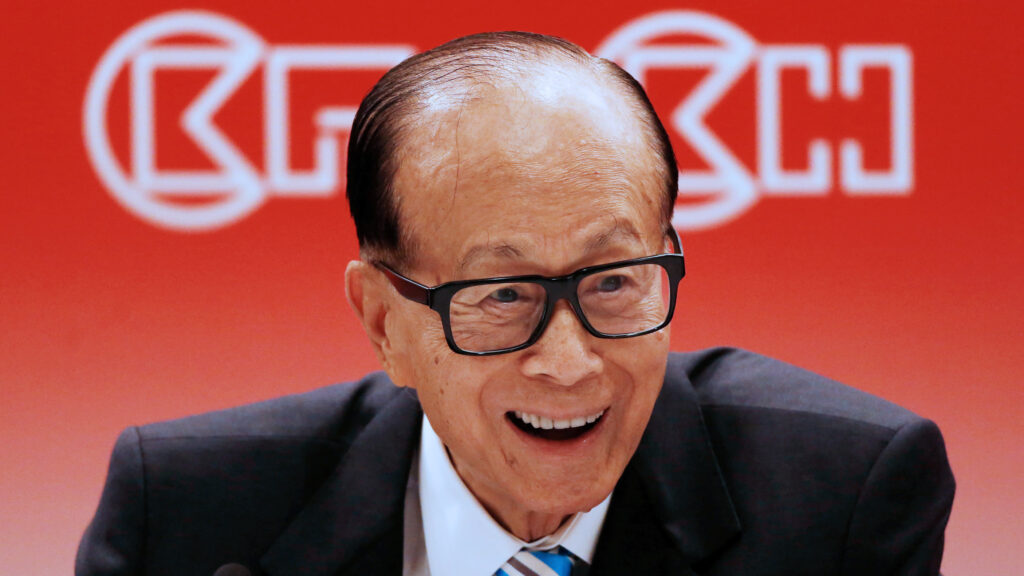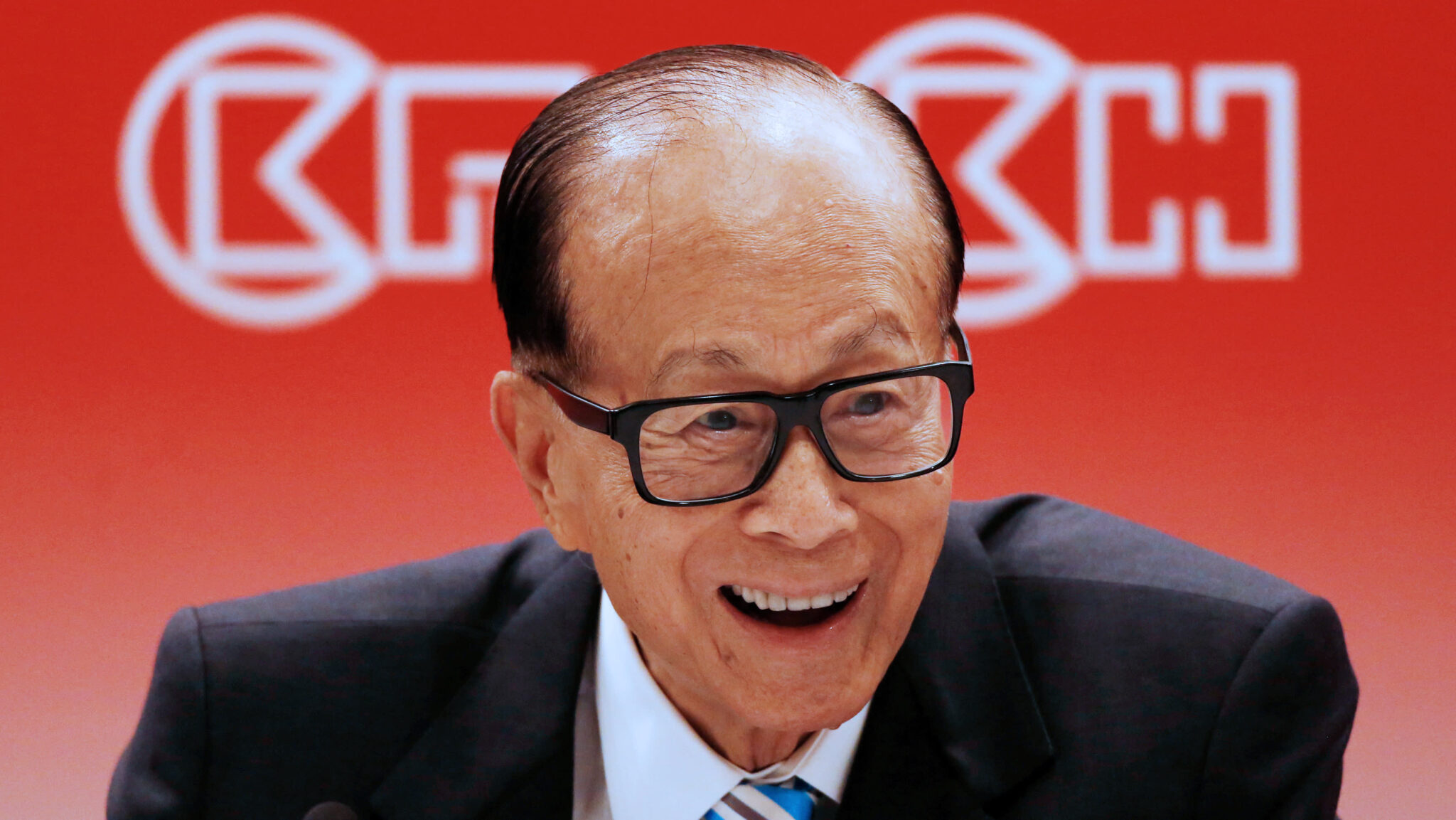 Sir Li Ka-shing GBM KBE JP is a Hong Kong business magnate, investor, and philanthropist.
Li was one of the most influential entrepreneurs in Asia, presiding over a business empire with a diverse portfolio of businesses from a wide array of industries, including transportation, real estate, financial services, retail, and energy and utilities.
His conglomerate company Cheung Kong Holdings was influential in many sectors of the Hong Kong economy and made up 4% of the aggregate market capitalisation of the Hong Kong Stock Exchange.
In spite of his wealth, Li cultivated a reputation for leading a frugal no-frills lifestyle, and was known to wear simple black dress shoes and an inexpensive Seiko wristwatch.
He lived in the same house for decades, in what has now become one of the most expensive districts in Hong Kong, Deep Water Bay in Hong Kong Island.
Li is also regarded as one of Asia's most generous philanthropists, donating billions of dollars to charity and other various philanthropic causes, and owning the second largest private foundation in the world after Bill & Melinda Gates Foundation.
top 10 richest people in Asia
5. Lee Shau-kee -$26 Billion $31.5 Billion
Lee Shau-kee GBM is a Hong Kong business magnate, investor, and philanthropist. He is well known real estate tycoon and majority owner of Henderson Land Development, a property conglomerate with interests in property, hotels, restaurants and internet services.
In 2019, aged 91, Lee stepped down as chairman and managing director of the company, in favour of two of his sons, Peter and Martin Lee. He retains a role as an executive director.
top 10 richest people in Asia
4. Xu Jiayin – $35 Billion
Xu Jiayin is a Chinese billionaire businessman and chairman of Evergrande Group, a Chinese real estate developer.
Hui is the largest shareholder of China Evergrande Group. It has more than 700 projects in more than 240 cities in China including Beijing, Shanghai, Guangzhou and Shenzhen
As of 2021, Xu has an estimated net worth of $35 billion, making him the third-richest person in China, and 31st -wealthiest in the world, according to Forbes.
3. Jack Ma – $ 49 Billion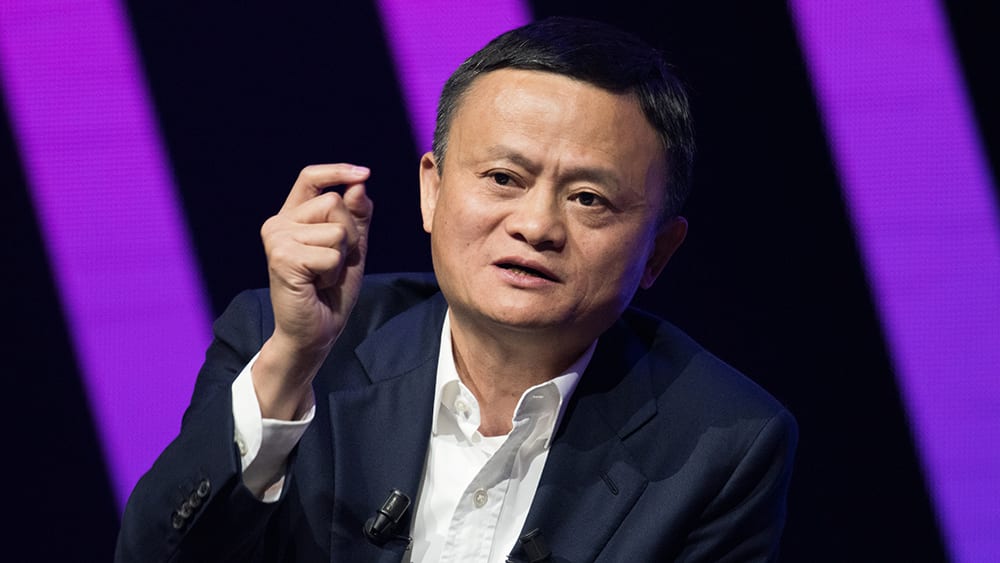 Jack Ma, or Ma Yun is a Chinese business magnate, investor and philanthropist. He is the co-founder and former executive chairman of Alibaba Group, a multinational technology conglomerate.
As of 2021, Ma is the second-wealthiest person in China, with a net worth of $48.8 billion, as well as one of the wealthiest people in the world, ranked 20th by Forbes.
2. Ma Huateng – $ 62 Billion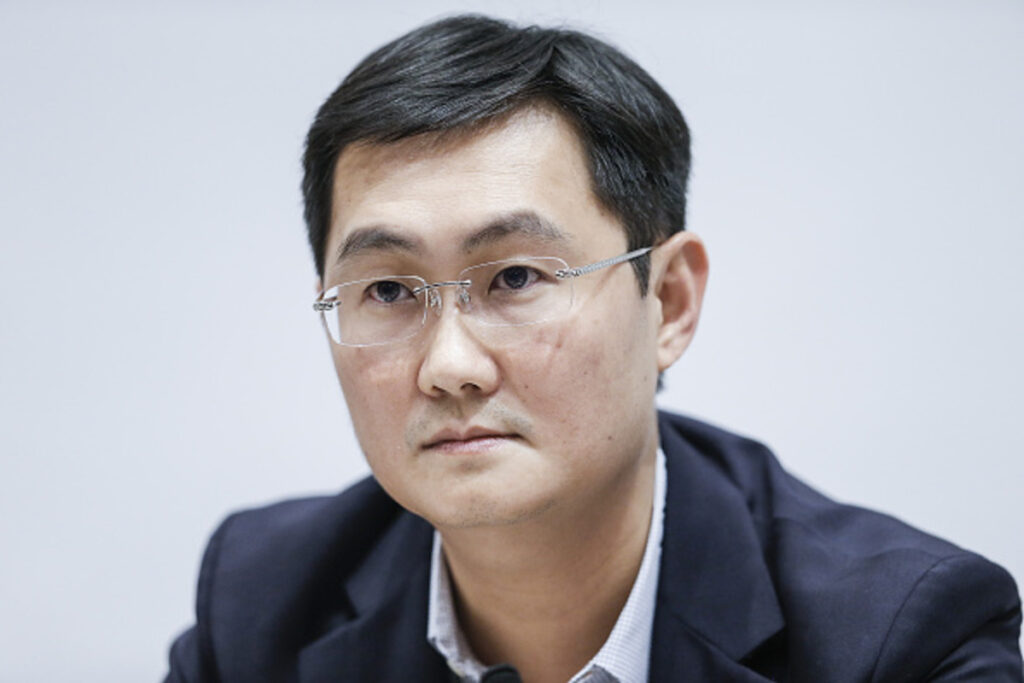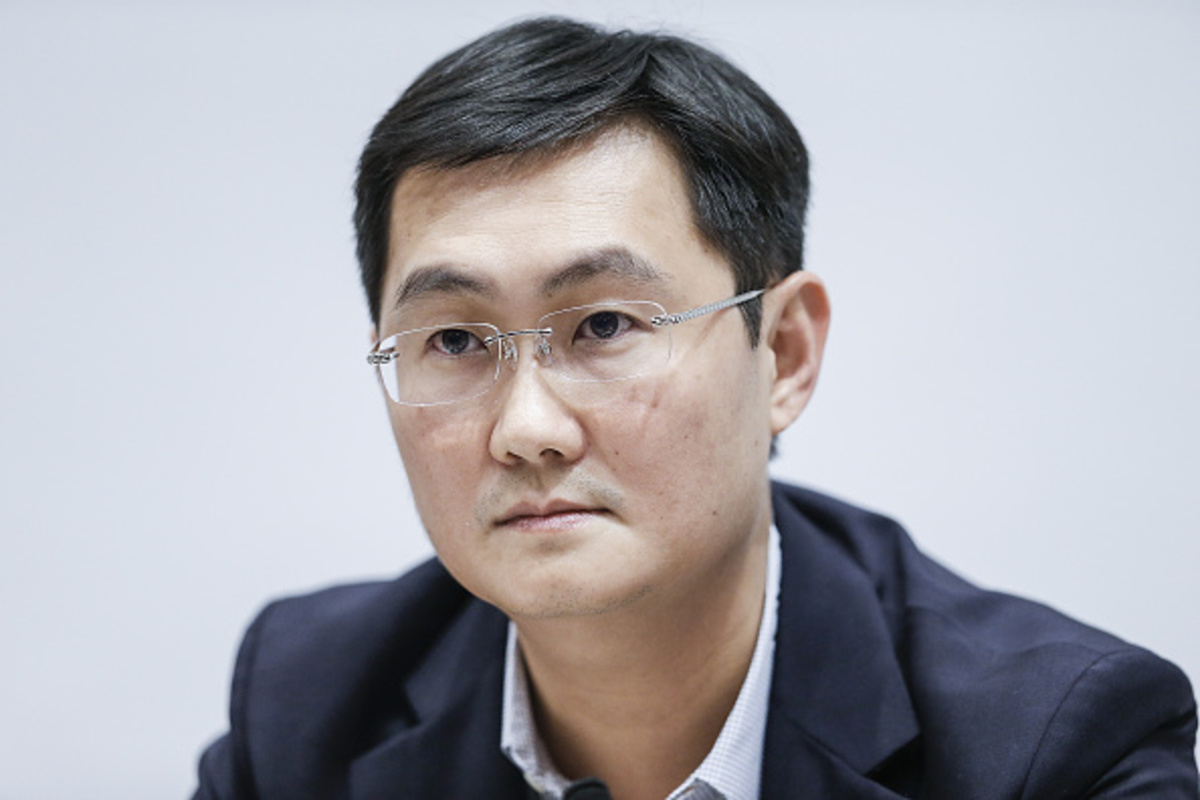 Ma Huateng is a Chinese business magnate, investor, politician, and member of the Chinese Communist Party.
He is the founder, chairman and chief executive officer of Tencent, Asia's most valuable company, one of the largest Internet and technology companies, and the biggest investment, gaming and entertainment conglomerates in the world.
Ma Huateng is number of the top 10 richest people in Asia
1. Mukesh Ambani – 81 Billion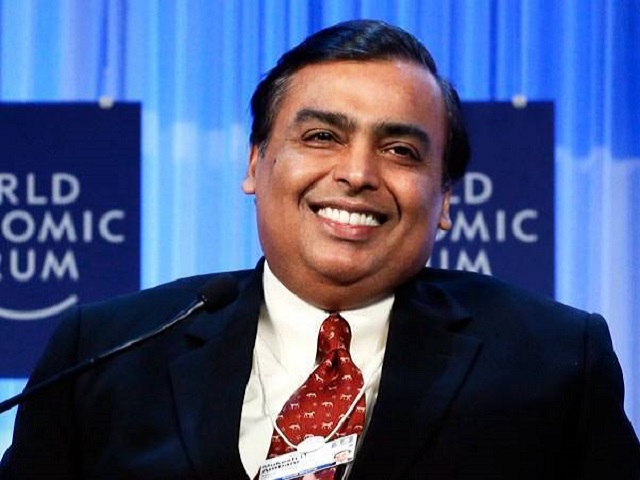 Mukesh Dhirubhai Ambani is an Indian billionaire business magnate, and the chairman, managing director, and largest shareholder of Reliance Industries Ltd. (RIL), a Fortune Global 500 company and India's most valuable company by market value.
He is currently the richest man in Asia with a net worth of US$81.6 billion and as of 2020 he is listed on Forbes as the 5th richest person in the world.
Read Richest People in the world
top 10 richest people in Asia