Top 10 Richest Kumawood Stars And Thier Net Worth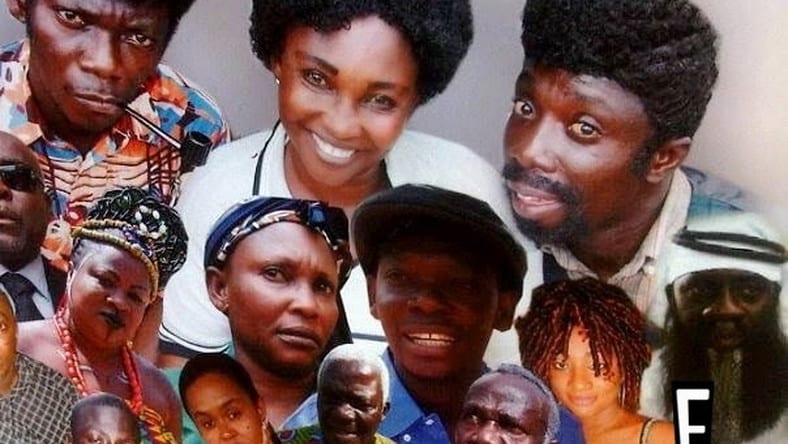 we bring to you the top 10 richest Kumawood actresses
The Kumawood or using the local dialect to act have been there even before the Ghana Theater came into existence.However, the "Kumawood" came to prominence when Kofi Adu aka Agya Koo shifted from acting on stage (Concert Party) to enter into movie acting about more than a decade ago.
Ghanaian movie industry has been divided into two.Those who act in English(Ghallywood) and those who act using the local dialect (predominantly Twi) who are mostly referred to as the "Kumawood"
Kumawood producers have been criticized massively by Ghanaians for not just churning out inferior quality movies but also for using mostly societal issues to produce their movies.
And because of the frequency with which they release movies, a lot of money has been generated for the actors who are very much loved celebrities in Ghana.
The acting is lucrative to the extent that, the likes of Akrobeto had to come down from Belgium to act. Emelia Brobbey was once a teacher but now an actress.
we bring to you top ten richest Kumawood actresses in Ghana now and how much they are worth.
10. Rose Mensah aka Kyeiwaa $35,000
Rose Mensah popularly known as Kyeiwaa is one of the veterans in the Kumawood movie industry. She shot to fame when she acted leading role as a witch in one of the most criticized movies in the history of Kumawood "Kyeiwaa". The movie had 12 parts!.
Since then, Kyeiwaa became a very popular household name in Ghana burying her born name. Although she is a veteran in the industry, she is not as wealthy as some of the young ones who entered the industry at a later date.Kyeiwaa has relocated to the United States.
9. Christiana Awuni | $40,000
The voluptuous and curvy Kumawood actress, Christiana Awuni is one of the top ten richest Kumawood actresses in Ghana now.
Christiana Awuni mostly plays the role of a wicked and hardcore woman in most movies. But she is versatile as she needs to be. Frankly speaking, she is one of the best in the industry.
8. Tracy Boakye | $60,000
Tracy Boakye is one of the young stars who joined the industry not long ago but has quickly made name for herself. She is counted among the rich. She is an actress and a movie producer.
Many have attributed her rise to fame through her association with the immediate past ruling government and it's leader Former President John Mahama.
She owns a modern Saloon shop in Kumasi and rides one of the best cars in Ghana.
7. Benedicta Gafa $65,000
Benedicta Gafa joined the industry in 2014 but has quickly risen to one of the major players in the industry. Something people have contributed her amazing beauty and her love for controversy.
She recently boldly declared she is the most beautiful lady in Kumawood and further went on to mention Nana Ama Mcbrown, Emelia Brobbey, Vivian Jill, and Matilda Asare who do not come anywhere close to her beauty.
This declaration sparked outrage on social with majority condemning her for her words.Well, she is rich for it. She is the 7th richest actress in Kumawood with a net worth of $65,000.
6. Ellen White | $70,000
Ellen Kyei White is one of the most respected actresses in Kumawood mostly because of her calm nature and how private she is. But that has not been the situation lately.
First was the rumor she is now in a sexual relationship with another Kumawood actress, Emelia Brobbey's ex-husband. Barely has the rumored died the Ghpage.com received an email from a reader warning the beautiful actress producer to stay away from her lover?
Whatever the truth of these allegations is, that is not the focus of this article. Ellen White is one of the very rich Kumawood actresses in Kumawood. She is $70,000.
5. Clara Benson aka Maame Serwaa – Net Worth | $75,000
Don't underrate this child actress.She is one of the highest paid Kumawood actresses. Credible information reaching Ghpage.com has it that, Clara Amoateng Benson earns at most $2,500 per movie.
That is about GH¢10,000, making her one of the richest celebrity kids in Ghana.Even as a student, she kept starring in over 100 of movies.This had made her acquired some wealth and properties for herself.
4. Mercy Asiedu – Net Worth | $90,000
Tagged as the woman with the most "chest bosomy" in the movie industry.Though Mercy had been acting on stage, she rose to fame when she starred in a movie titled "Asoreba" and she never looked back since then.
Her impeccable role in the Asoreba movie made her the toast of the fans which had made her featured in over 100 movies.
She quit the seamstress or fashion designer dream to become a full-time actress which is her main source of income.According to her, she has made a lot of money from movies to the extent that, she's able to sponsor or cater for her first son's education in the United States.
3. Emelia Brobbey – Net Worth | $100,000
Emelia Brobbey is a trained teacher.She got trained at the Presbyterian Training College and graduated with Teachers' Certificate "A".
She also holds a diploma in journalism, an ICM Certificate in Broadcast Journalism and a B.A degree in Human resource management,Ghpage.com can state.
The former school teacher got introduced into acting by Nana Ama Mcbrown and also has never looked back since then.Also, one of the highest paid Kumawood actress and has also featured in a lot of movies.
She has her own production, Endtimes Films which has produced movies such as "enye me saa", "mekunu wuo", and the recently premiered "Adanfo Bone".
READ Otumfuo Osei Tutu II Net worth 2019
2.Vivian Jill Lawrence – Net Worth | $150,000
Kumawood star actress and the mother of two , Vivian Jill Lawrence on several occasions has disclosed that she is one of the richest actresses in Ghana.
Monitored by Ghpage.com, the actress first made that revelation on "Anigye Fie", a TV show on RTV when they visited the actress in her house at Santasi in Kumasi.
In that interview, properties of the actress were shown in the about "50 minute's interview". The actress on that same show revealed how she started her acting career, her business aside acting and the source of her worth.
READ Richest Celebrities in Ghana
The second time Ghpage.com spotted the actress speaking about her wealth and how rich she is, was in an interview with delay when the Delay Show train arrived in the Garden City months back.
1. Nana Ama Mcbrown – Net Worth | $250,000
Nana Ama Mcbrown is the richest Kumawood actress today, Ghpage.com can state.She doesn't hide her wealth and how much God has blessed her.
Born Felicity Ama Agyemang, Nana is the highest paid Kumawood actress.And have starred in over 200 movies. The 43-year-old actress, singer, and comedienne is in her prime of her career and still getting all the endorsement deals.
She is the most successful actress, appealing to both sides of the Ghanaian movie industry (Kumawood and what they call Ghallywood), Nana Ama has been scoring high points with brands as well.
Her endorsements cut across beauty products, food, and home appliances. They include GOtv, Colorado, Hisense, Calorad Africa and more!
Nana Ama now drives one of the most expensive latest Benz in town.
Source Ghpage.com
Like Our New Page on Facebook @Glusea.com
Top 10 Richest Women in Kenya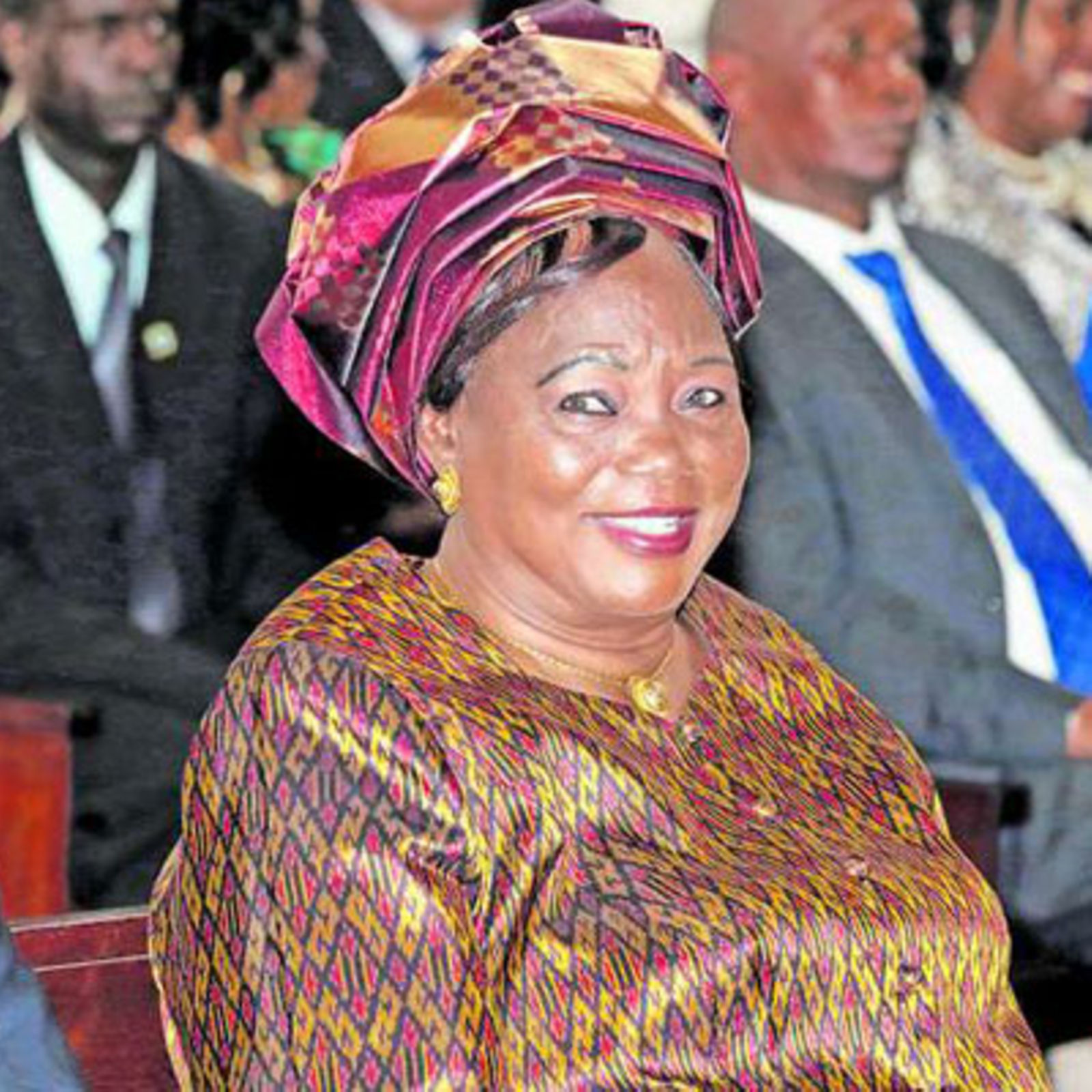 Glusea brings to you the top 10 richest women in Kenya
Most women in Kenya have gone against the odds to make a mark for themselves as the wealthiest women in Kenya. While they cant be compared with the male entrepreneurs in terms of numbers, they are worth the recognition. In this article, we will be bringing to you the top 10 richest women in Kenya.
Top 10 Richest Women in Kenya
Ngina Kenyatta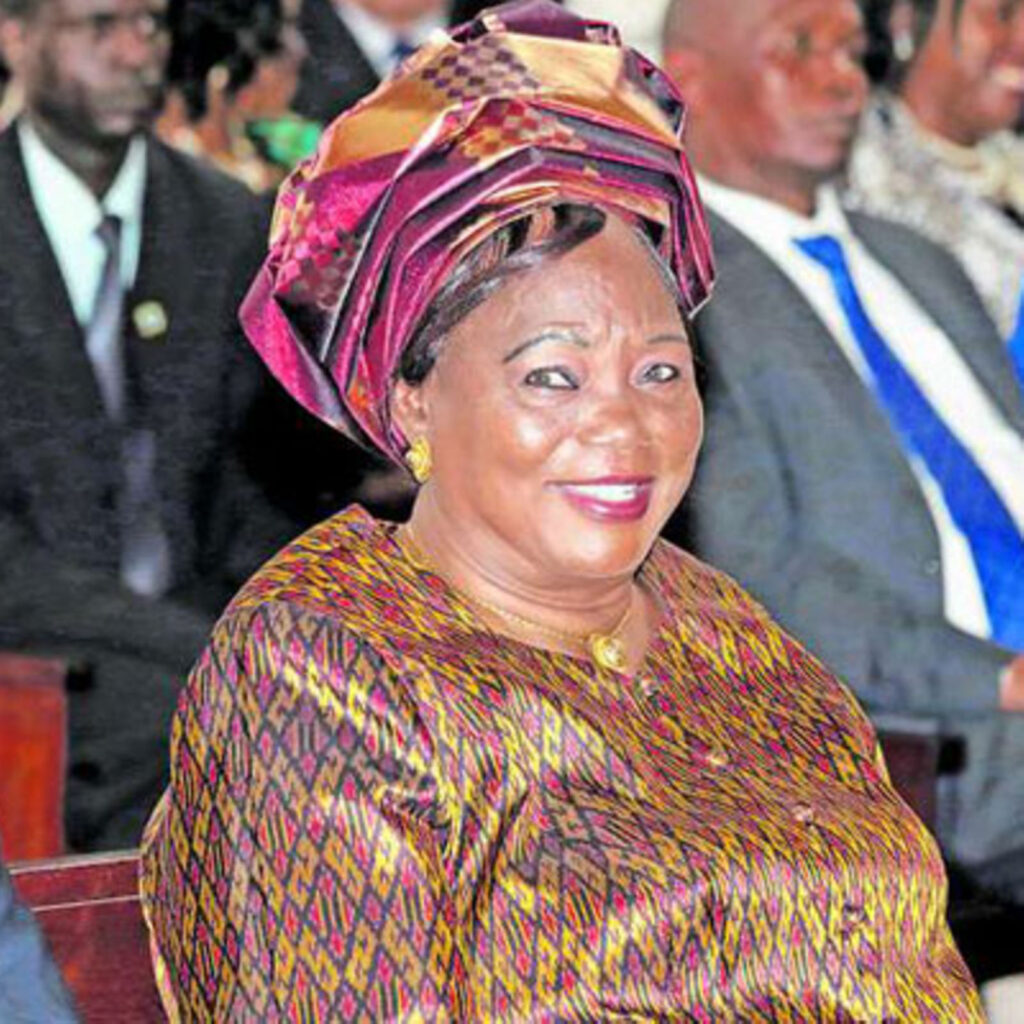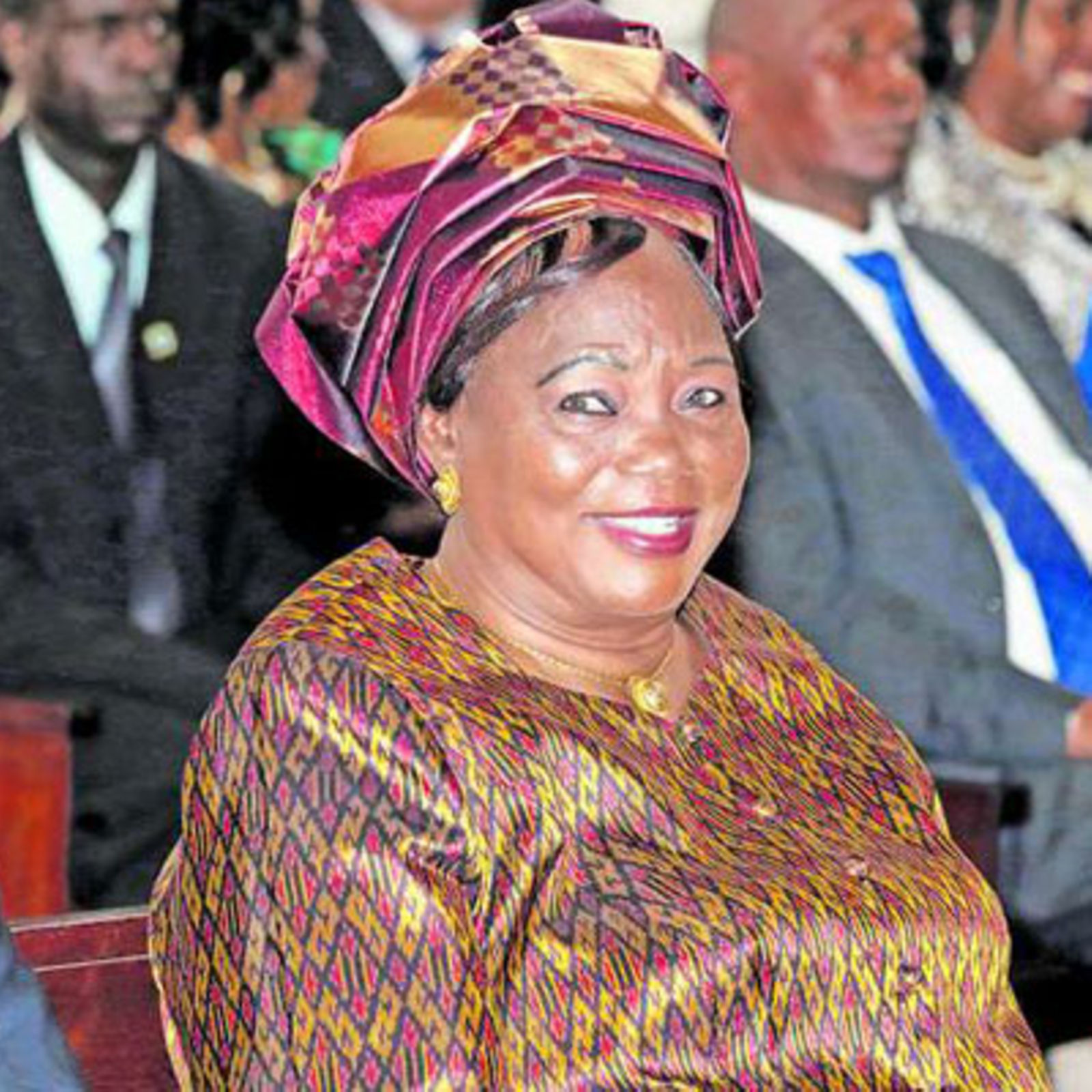 Mama Ngina is arguably the richest woman in Kenya. She is the widow of the country's first president, Jomo Kenyatta and also the mother of President Uhuru Kenyatta.
Ngina is into several businesses including; plantations, ranches and hotels
Read Richest Black People in the world
Mama Ngina Kenyatta and her family owns stakes in Kenya's largest dairy company Brookside Dairies, media company Mediamax, Heritage Hotels, Commercial Bank of Africa and hundreds of thousands of prime Kenyan land.
Tabitha Karanja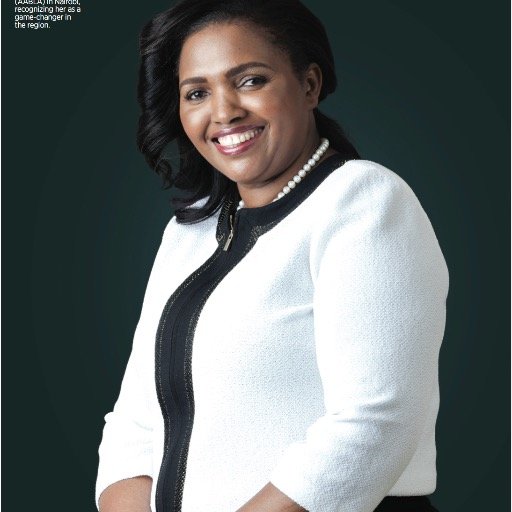 Tabitha Mukami Muigai Karanja is a Kenyan businesswoman, entrepreneur and industrialist. She is the founder and current Chief Executive Officer of Keroche Breweries, the first large brewery in Kenya owned by a non multinational company.
She is one of the richest women in Kenya. Today, the business is an empire, making annual profits in the tune of billions.
She was crowned as the Business Woman of the Year at the CNBC Africa All Africa Business Leaders Awards (AABLA) in 2014.
Top 10 Richest Women in Kenya
Margaret Saitoti
Another wealthy woman in Kenya is Margaret Saitoti, she is the widow of the late George Saitoti.
Until his death, Saitoti was among the richest men in Kenya and by extension East and Central Africa. Saitoti's death meant that all his assets were to be transferred to his wife, Margaret Saitoti and his adopted child Zachary Saitoti.
Top 10 Richest Women in Kenya
Leah Wanjiku Muguku
She's a kin of the late business magnate Nelson Muguku, closes the exclusive list of the stock market's women billionaires who are also among the richest women in Kenya, having gained Sh306.9 million in the same period.
Ms Muguku, who is listed as the representative of the late Muguku's estate, holds a 0.9 per cent stake in Equity Bank worth Sh1.6 billion — a residual stake that remained after the family sold shares worth billions of shillings following the death of the entrepreneur five years ago.
Top 10 Richest Women in Kenya
Jane Wangui Njuguna
Despite being the preferred life partner of Equity Bank CEO James Mwangi, she is said to own Ksh. 3.7 billion worth of shares at Equity Bank and Britam. They both hold the single largest family fortune at the bank. Wangui, together with Equity Bank founder Peter Munga also run an investment vehicle called Filimbi Limited which is among the top shareholders of Britam.
Top 10 Richest Women in Kenya
Mary Okello
The Makini Schools founder raked in nearly Ksh1 billion in 2018 after selling 71 a per cent of her school to a UK-based firm and another South African company.
History will remember her for being the first African Woman to become a Branch Manager at Barclays Bank in 1977.
Lawyer Jane Wanjiru Michuki
Jane tops the list of NSE female billionaires who are also among the richest women in Kenya. Last year, she increased her portfolio by Sh1.2 billion, climbing ahead of businesswoman Jane Wangui, who gained Sh768.9 million. Ms Michuki's 9.5 per cent stake in financial services firm Britam is now valued at Sh5.4 billion.
Top 10 Richest Journalists in Ghana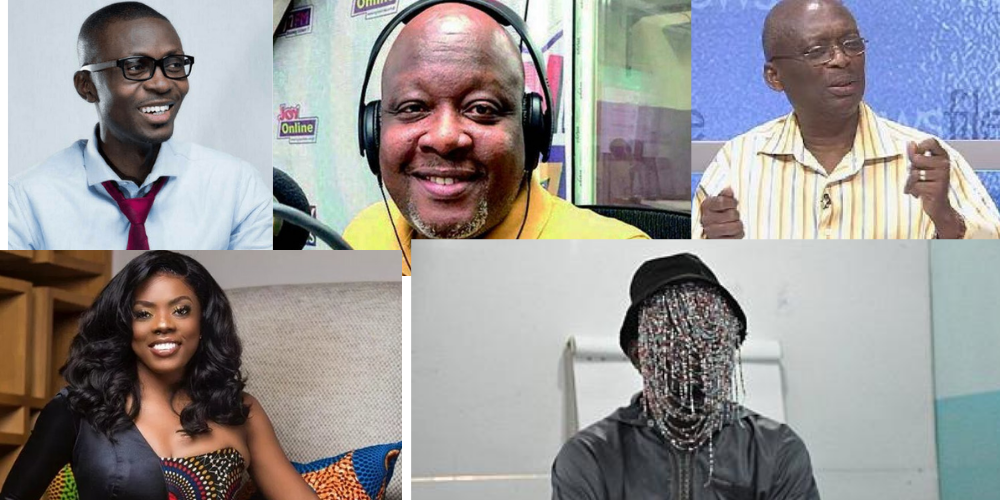 Who are the richest journalists in Ghana?
Glusea brings to you the richest Journalists in Ghana
Journalism is one of the most respected and adored professions in Ghana. Among the several benefits of being a journalist includes; gaining popularity, traveling around the world and many more.
With over 350 radio stations and more than 128 television stations in the country, most people often wonder whether the media companies in Ghana really make money.
While not all media companies in Ghana pay adequately, the amount a journalist earns partly depends on the his or her ability to grab the attention of the general public and advertisers to their programs.
We have gathered the list of outstanding journalist in Ghana we believe are the richest in Ghana based on their ability to get the attention of the public to their work.
Top 10 Richest Journalists in Ghana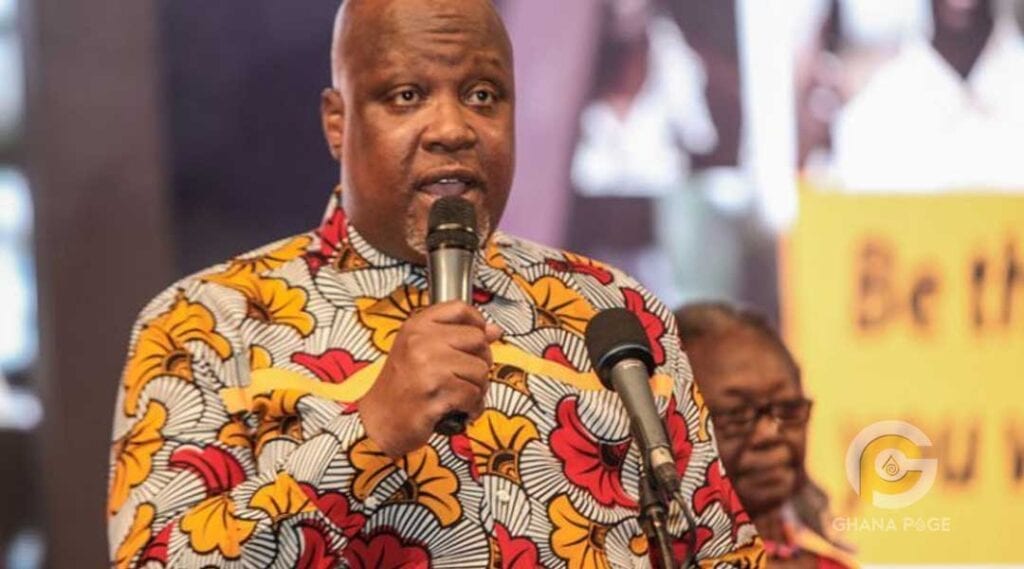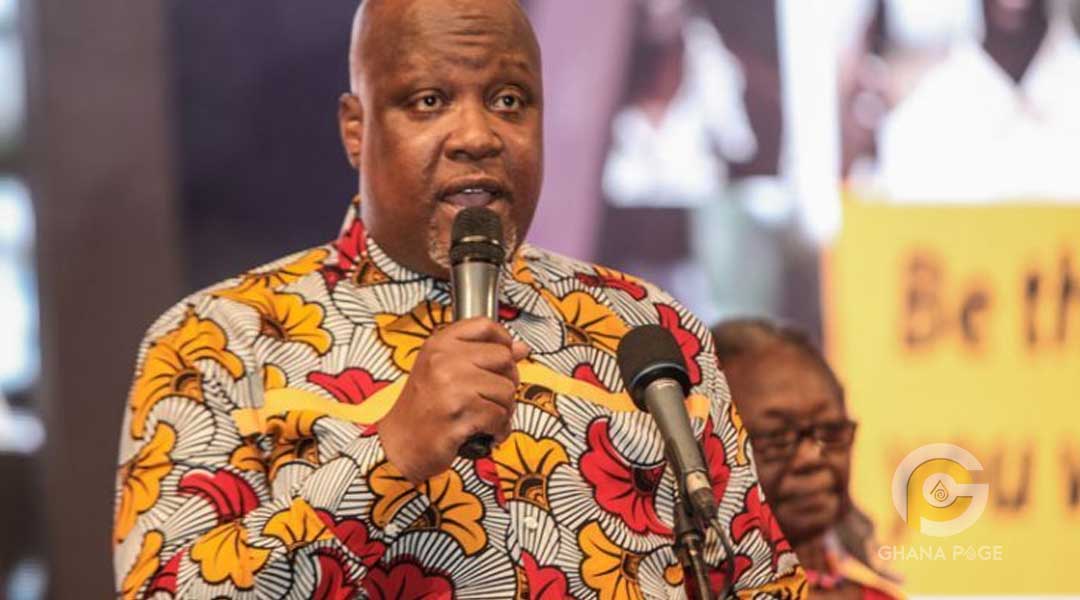 Kwami Sefa Kayi aka Chairman General is a Ghanaian media personality, broadcast journalist and public speaker.
He is currently the host of Peace FM's morning show popularly known as "Kokrokoo". The program is one of the most listened morning show in and outside of the country. Kwame has often been considered the richest journalist in the country.
Kweku Baako Jnr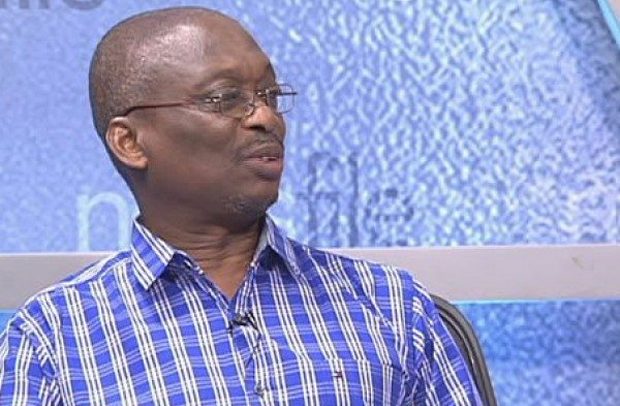 Kweku Baako Jnr is a Ghanaian journalist and the editor-in-chief of the New Crusading Guide newspaper.
Kweku Baako is one of the most respected media personnel in Ghana. He has been a regular panel on Peace FM's weekday morning show and Newsfile, a current affairs programme on Joy FM (Ghana).
He is one of the most influential journalist in Ghana and of course the richest as well.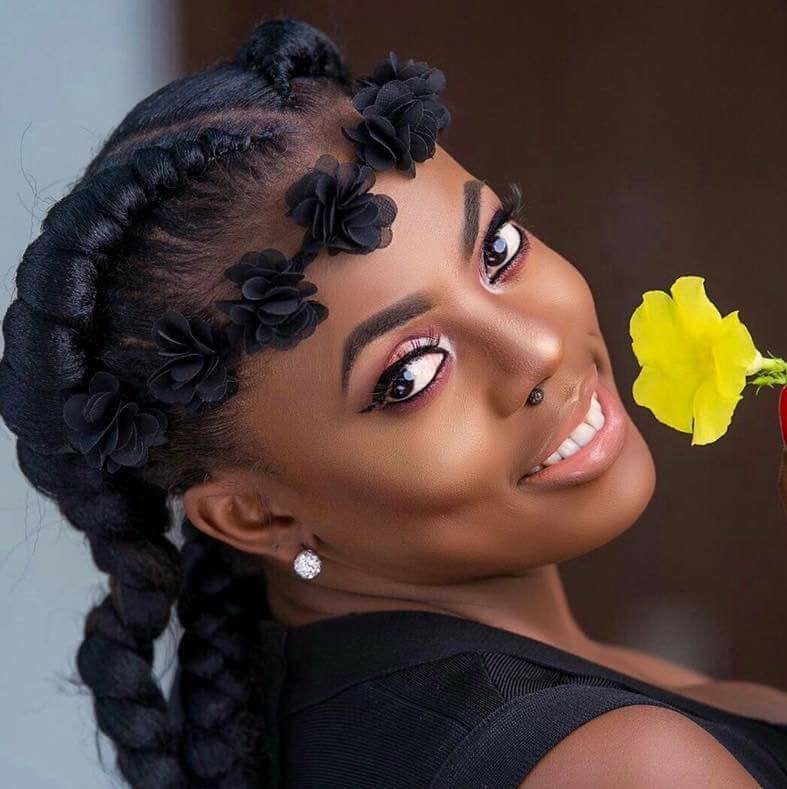 Nana Aba Anamoah is a Ghanaian award-winning media personality, news anchor and broadcaster. She is currently the general manager of Ghonetv.
Nana Aba is one of the revered media personalities in Ghana.
Richest Journalist in Ghana
Paul Adom Otchere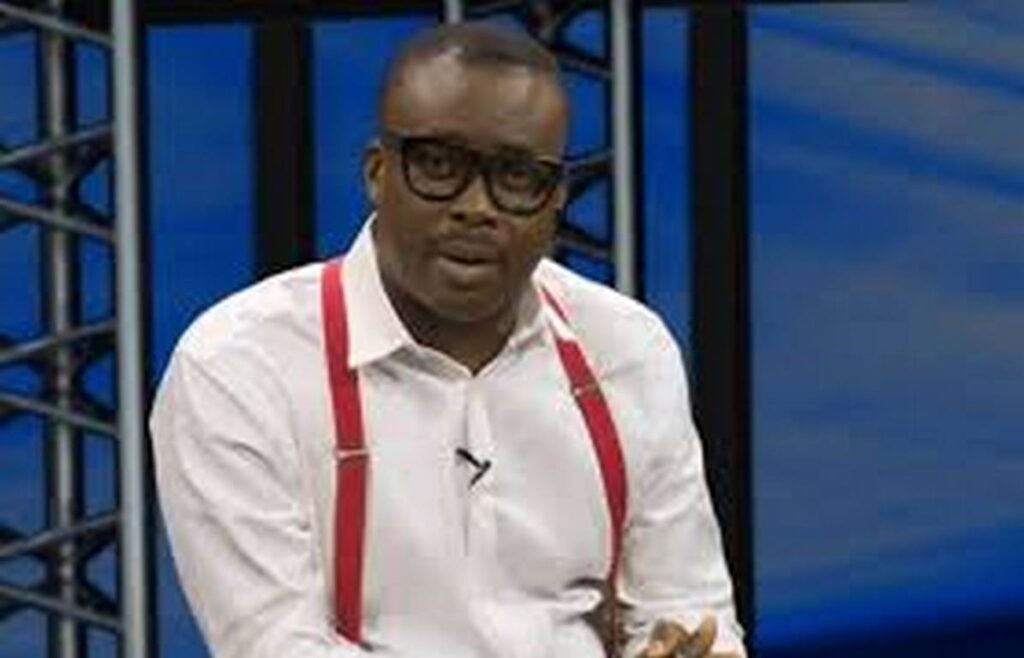 Paul Adom Otchere is currently the host of Metro TV's Good Evening Ghana show, Paul Adom Otchere is a traiblazer in the media domain. Mr Otchere boasts huge experience in the business and is regarded by many as the top earners.
Captain Smart
Godsbrain Smart is one of the most talented and respected radio hosts in Ghana. He is popularly known as Captain Smart in the entertainment industry. He has proven to be one of the most influential and most-listened-to media personalities.
He is renowned for his baritone and silky voice. His popularity hit the sky after he started hosting the Dwaso Nsem morning show.
Top 10 Richest Journalists in Ghana
Kwesi Pratt Jnr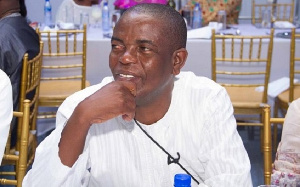 Kwesi Pratt Jnr is the Chief editor of the insight news paper. He was a member of Alliance for Change, the organisers of Kume Preko.
He is among the wealthiest journalist in Ghana.
Bernard Avle
Bernardino Koku Avle  is a Ghanaian media personality, broadcast journalist, public speaker.
He is the current host of Citi FM's morning show TheCiti Breakfast Show and the host of the Point Of View Show on Citi TV.
He also moderates and facilitates local and international conferences occasionally
Bernard is one of the best journalist in Ghana. His shows have gained a lot of recogition both locally and the internationally. He is among the richest journalist in Ghana.
Dan Kwaku Yeboah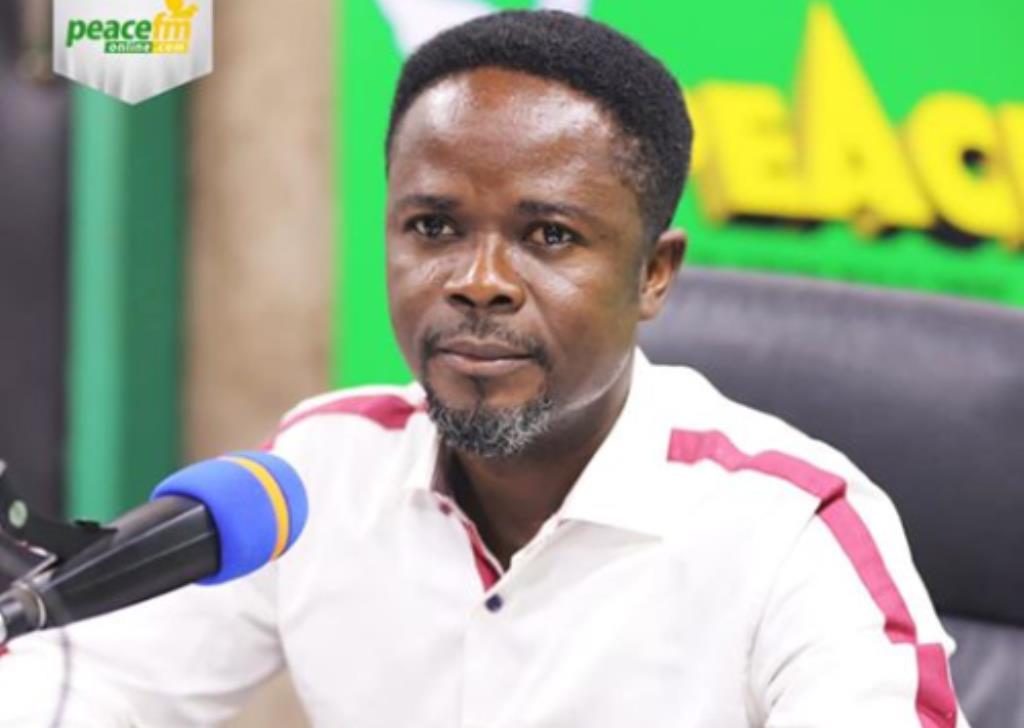 Dan Kwaku Yeboah is a Ghanaian broadcast journalist and former spokesperson for the Ghana Football Association during the period of the FIFA Normalisation Committee.
He is also the Head of Sports for Despite Media Group who owns Ghanaian media giants Peace FM
Dan is one of the richest journalists in Ghana.
Kofi Okyere Darko
Kofi Okyere Darko popularly known as KOD is a Ghanaian broadcaster, Master of Ceremonies, media expert and fashion designer. Kofi is the Chief Executive Officer (CEO) of clothing line "Nineteen 57". He is also the founder of Rhythms on Da Runway
Gifty Anti
Gifty Anti is a Ghanaian journalist and broadcaster. She was born on January 23,1970.  She is the host of the Standpoint programme; which discusses issues affecting women on Ghana Television.
She is one of the richest media personalities in Ghana.
Richest Journalists in Ghana
Israel Laryea
Israel Laryea is a Ghanaian broadcast journalist, news editor and anchor and programme host with Multimedia Group Ltd.
He is among the richest journalist in Ghana
Richest Journalists in Ghana
Ameyaw Debrah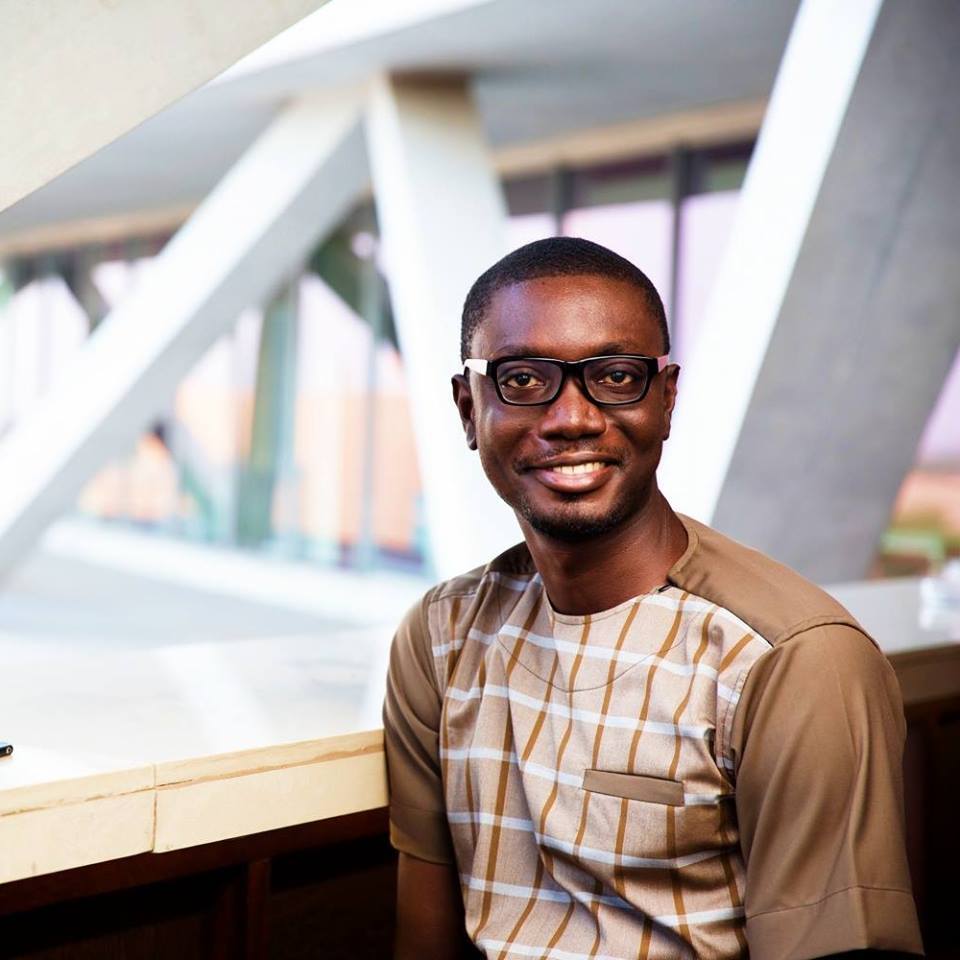 Ameyaw Debrah, is a Ghanaian celebrity blogger, freelance journalist, and reporter.  He founded AmeyawDebrah.com, an entertainment website and blog that primarily publishes news about Ghanaian celebrities.
Debrah's blog is read by millions of Ghanaians both locally and abroad every month. He is indeed one of the richest journalist in Ghana.
Top 10 Richest Journalists in Ghana
Afia Pokua
Afia Pokua aka Vim Lady is a Ghanaian media journalist , She is currently working with UTV. she founded the SugarDem Ministry, a gender parity activist group set up to parallel the PepperDem Ministry that advocates for women to uphold stricter relationships with men
Anas Aremeyaw Anas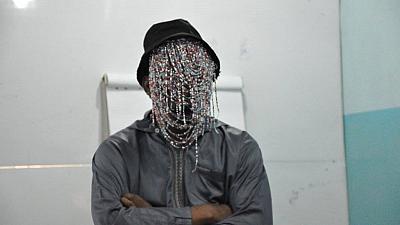 Anas Aremeyaw Anas, better known as Anas, is a Ghanaianinvestigative journalist born in the late 1970s. His motto is "name, shame and jail" . 
He utilizes his anonymity as a tool in his investigative arsenal; this has made him very popular in West Africa where most of his investigation is based
Top 20 Richest Ghanaian Media Business persons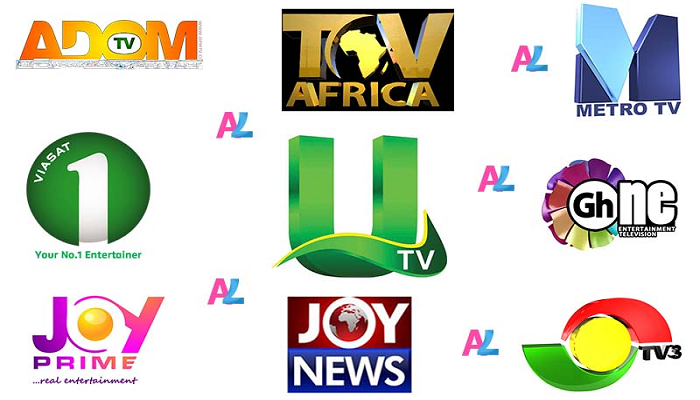 Glusea brings to you the Top 20 richest Ghanaian Media Business persons
Known as the 4th estate of government, the Ghanaian media landscape has over the past two decades evolved not only as an avenue for engaging citizens but a lucrative business sector that has produced some successful entrepreneurs and business leaders in Ghana.
Even though we cannot evaluate the financial value of the industry in Ghana, Price Water-Coopers in 2020 valued the global entertainment and media market at over $2trillion which tells us the potential this industry described as one of the fastest growing industries has to make one a successful entrepreneur.
Even with tight regulations being witnessed currently in the media landscape, multiples of media ventures would continue to be established and for the records for entrepreneurs who wish to venture into the media business, we decided to research and name some of the most successful Ghanaian media entrepreneurs and leaders.
With the emergence of new media (blogging & vlogging), we can boldly predict that the narrative would not be the same in a few years from now as similar publications would feature individuals currently taking advantage of creating content and using the online space to spearhead their works.
The list below throws the spotlight on both leaders and entrepreneurs in the media space in Ghana who feature as the founders or managers of the biggest media establishments in Ghana who are rivalling thriving African media companies.
Top 20 Richest Ghanaian Media Business persons
Rev Anthony Cudjoe & Beatrice Agyemang Abbey – Media General
According to ghana.mom-rsf.org, Media General, one of the largest media conglomerates in Ghana is owned by The Cudjoes with renowned ICGC pastor Rev. Anthony Cudjoe as the executive director.
Media General's rich and diversified portfolio of businesses includes TV3 Network Ltd, MG Radio (3FM, Onua FM, Connect FM), MG Digital (3news.com) and Adesa Productions Ltd.
Read Richest Entrepreneurs in Ghana
Beatrice Agyemang Abbey serves as the Group CEO after previous roles in the company as a General Manager, a Managing News Editor, an anchor, a reporter and Senior Producer.
George Kwasi Twum – Multimedia Group
Multimedia Group Limited (MGL) was founded in 1995 by Kwasi Twum with one radio station – Joy 99.7Fm as the first private radio station licensed in Ghana. Over the years group has expanded into more radio & TV Channels, News Websites and a satellite network.
Notable media companies under the brand are, Adom FM, Asempa FM, Hitz FM, Luv FM, Adom TV, Joy News & myjoyonline.com.
Mr Kwasi Twum is a Fellow of the Africa Leadership Initiative, an Aspen Institute Henry Crown Fellowship Initiative and holds a Bachelor of Arts Degree in Economics from the University of Ghana, Legon and is an alumnus of Harvard Business School.
Nik Amarteifio & Samuel Attah Mensah – Omni Media Ltd
With Nik Amarteifio as the owner and Samuel Attah Mensah as the manager, Omni Media has evolved quickly to carve an excellent niche itself in the industry. With an exemplary leadership, their organisation operate Citi FM, Citi TV, Citi Newsroom and other news websites.
Mr Amarteifio is also the Chairman and majority shareholder of Dannex Limited, Starwin and Ayrton as Samuel Attah-Mensah 'Sammens' serves as the Managing Director of Omni Media.
Osei Kwame & Ernest Ofori Sarpong – Despite Media & U2
Osei Kwame is one of the successful media entrepreneurs who is credited to have revived the Ghanaian media landscape with the launch of Peace FM in 1999. Osei Kwame could quickly expand his media network to Okay FM, Neat FM, Hello FM and Peace FM Online and grouped them under the umbrella of Despite Group of Companies.
Through a partnership with Ernest Ofori Sarpong another successful entrepreneur in 2015, they co-founded United Television (UTV) which is the most watched free to air local channel in Ghana. They both own shares in Best Point Savings & Loans Limited in Ghana
Dr Kwaku Oteng – Angel Broadcasting Network
Dr Kwaku Oteng, a serial media entrepreneur is credited to have the largest conglomerate of radio stations in Ghana. Through his Angel Broadcasting Network, he owns Angel FM & Cheers FM radio franchise, Angel TV, Pure FM and several other media outlets.
He also owns a chain of businesses in Ghana's herbal medicines, broadcasting, beverages and transport industries and a well-known philanthropist.
Edith Dankwa – Business & Financial Times Limited
Edith Dankwa is notably the most audacious woman in the media space having survived several decades of running the foremost business newspaper in Ghana. Under her leadership, her company organises the Ghana Economic Forum and hosts other business events across the country. Established in 1989 as a weekly publication the Business & Financial Times (B&FT) has grown to be a leader in the newspaper industry reporting on various issues of business and the economy.
Her outfit also manages the Business Times Africa Magazine (BT), Energy Today Magazine (ET) and the Business & Financial Times (B&FT) newspaper under her company umbrella, the Business and Financial Times Limited
Hon Kennedy Agyapong – Net2 Broadcasting
Top 20 Richest Ghanaian Media Persons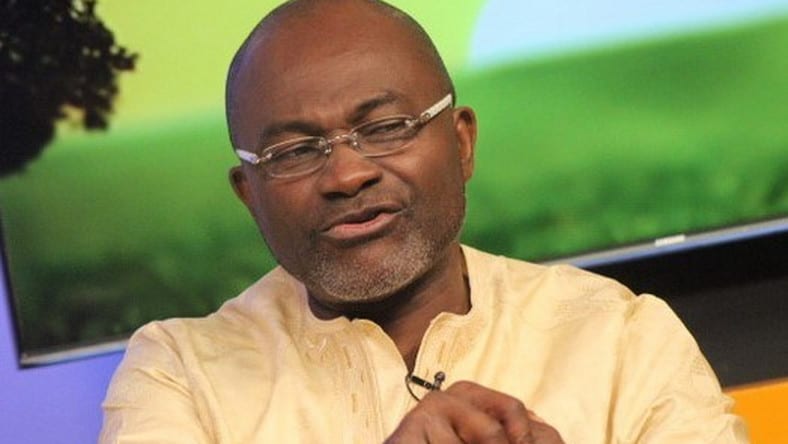 As one of the famous politicians in Ghana, Hon Kennedy Agyapong is also a revered entrepreneur whose investment in the media cannot be overlooked. His channels Oman FM, Net2 Television, Ash FM and Spice FM have played major roles in the political space in the country.
Dr Kwabena Duffuor & Nathan Kwabena Anokye Adisi (Bola Ray) – EIB Network
In 2014, former minister and entrepreneur, Dr Kwabena Duffuor partnered with media personality and entrepreneur to launch the Excellence in Broadcasting Network (EIB Network). EIB Network currently operates as a big media group with operations online, radio and television. The group owns and run Starr FM, Live FM, Kasapa FM, Ultimate Radio, Agoo FM, Abusua FM, Empire FM, GhOne TV and several news websites.
As one of the successful collaborations in the media landscape, both Dr Duffuor & Bola Ray have led the EIB Network to lead the industry.
Dr Kwame Kyei – Vision 1 & Light TV
Apart from being the chairman of the Asante Kotoko football club, Dr Kwame Kyei is notably known for his investments in the media. In 2006, he kick-started his media adventure with the launch of Light FM in Kumasi and has over the years added more channels such as Light Television, Vision 1 FM and Wisdom FM to the media scene.
Dr Kwame Kyei is an accomplished entrepreneur and corporate executive with over 25 years of experience in the Petroleum downstream sector. Dr Kyei is currently the Chief Executive Officer and Chairman of the Board of the Unity Group of Companies with its latest addition being Unity Air. The group has a workforce of about 4,000.
Dr Samuel Amo Tobbin – Atinka Media Village
As a newbie in the media industry, Dr Samuel Amo Tobbin took one of the boldest decisions to venture into the industry and has so far made a remarkable imprint for himself. Through his TV channel, Atinka TV, the group launched a dancing reality show, which is regarded as one of the most watched reality TV shows in the country. His other media channels include Atinka FM, Agyenkwa FM, Ahotor FM and Atinkaonline.
Dr Tobbin is the Executive Chairman of The Tobinco Group with over Twenty Five (25) years' experience in managing businesses.
Top 20 Richest Ghanaian Media Persons
H.E. Edward Boateng – Global Media Alliance
With current accomplishments as an ambassador to China, H.E. Edward Boateng is the Founder and Chairman of media conglomerate Global media Alliance which owns and run the brands: YFM, Happy FM & ETV Ghana.
In 1998, Edward Boateng incorporated Global Media Alliance (GMA) in Johannesburg, South Africa, with a view to offering services like corporate communications, television production and media relations and event management. Currently, GMA is headquartered in Accra, Ghana with an office in Kenya and partners in Nigeria, UK, South Africa and Malaysia.
Kwasi Sainti Baffoe-Bonnie – Network Broadcasting Company
Mr Kwasi Sainti Baffoe-Bonnie's venture in the media is notably one of the greatest contributions to political discourse in Ghana. With the affiliation to the current opposition NDC, his channels Radio Gold & Montie FM have contributed to the immensely the development of our media landscape.
Even though his company is currently facing multiple challenges of closure, his role as the founder of Network Broadcasting Company Limited is worth noting.
Stephen Boateng – Kessben FM Limited
Mr Stephen Boateng popularly known as Kwabena Kesse, is a successful entrepreneur and the sole shareholder of Kessben FM Limited, the company which runs Kessben TV, Aseda TV and Kessben FM.
He is also the Chief Executive Officer or Director of the Kessben Group of Companies and the Chancellor of the Kessben University College.
Richest Ghanaian Media Persons
Hon Wilson Arthur – Skyy Media Group
For the past 20 years, Wilson Arthur has led the Skyy Media Group to evolve as a local FM station based in Takoradi to national pride after venturing into the media industry with the passion to impact people's lives.
Spotting an opportunity in 2006 when Ghana signed the international agreement to switch from analogue to digital television by 2015, the group applied for a license to operate a digital television infrastructure which was launched in February 2009.
As a politician, Hon Wilson has served as the District Chief Executive for Wassa East in the Western Region.