Top 10 Richest Kumawood Stars And Thier Net Worth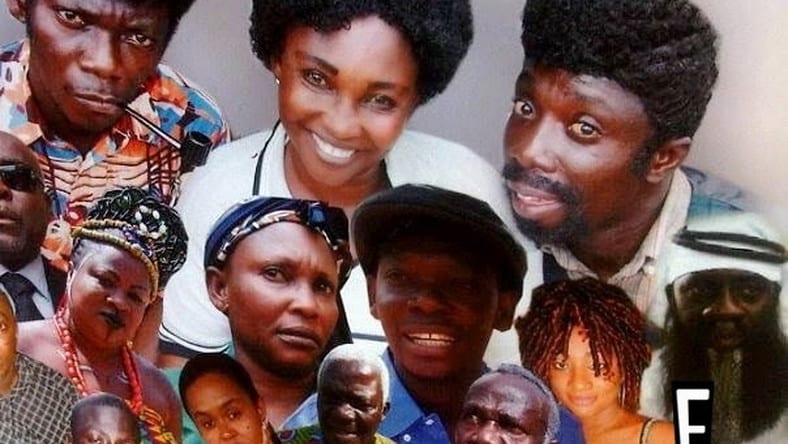 we bring to you the top 10 richest Kumawood actresses
The Kumawood or using the local dialect to act have been there even before the Ghana Theater came into existence.However, the "Kumawood" came to prominence when Kofi Adu aka Agya Koo shifted from acting on stage (Concert Party) to enter into movie acting about more than a decade ago. Read Top 10 Richest Kumawood Male Actors
Ghanaian movie industry has been divided into two.Those who act in English(Ghallywood) and those who act using the local dialect (predominantly Twi) who are mostly referred to as the "Kumawood"
Kumawood producers have been criticized massively by Ghanaians for not just churning out inferior quality movies but also for using mostly societal issues to produce their movies.
And because of the frequency with which they release movies, a lot of money has been generated for the actors who are very much loved celebrities in Ghana.
The acting is lucrative to the extent that, the likes of Akrobeto had to come down from Belgium to act. Emelia Brobbey was once a teacher but now an actress.
we bring to you top ten richest Kumawood actresses in Ghana now and how much they are worth.
10. Rose Mensah aka Kyeiwaa $35,000
Rose Mensah popularly known as Kyeiwaa is one of the veterans in the Kumawood movie industry. She shot to fame when she acted leading role as a witch in one of the most criticized movies in the history of Kumawood "Kyeiwaa". The movie had 12 parts!.
Since then, Kyeiwaa became a very popular household name in Ghana burying her born name. Although she is a veteran in the industry, she is not as wealthy as some of the young ones who entered the industry at a later date.Kyeiwaa has relocated to the United States.
9. Christiana Awuni | $40,000
The voluptuous and curvy Kumawood actress, Christiana Awuni is one of the top ten richest Kumawood actresses in Ghana now.
Christiana Awuni mostly plays the role of a wicked and hardcore woman in most movies. But she is versatile as she needs to be. Frankly speaking, she is one of the best in the industry.
8. Tracy Boakye | $60,000
Tracy Boakye is one of the young stars who joined the industry not long ago but has quickly made name for herself. She is counted among the rich. She is an actress and a movie producer.
Many have attributed her rise to fame through her association with the immediate past ruling government and it's leader Former President John Mahama.
She owns a modern Saloon shop in Kumasi and rides one of the best cars in Ghana.
7. Benedicta Gafa $65,000
Benedicta Gafa joined the industry in 2014 but has quickly risen to one of the major players in the industry. Something people have contributed her amazing beauty and her love for controversy.
She recently boldly declared she is the most beautiful lady in Kumawood and further went on to mention Nana Ama Mcbrown, Emelia Brobbey, Vivian Jill, and Matilda Asare who do not come anywhere close to her beauty.
This declaration sparked outrage on social with majority condemning her for her words.Well, she is rich for it. She is the 7th richest actress in Kumawood with a net worth of $65,000.
6. Ellen White | $70,000
Ellen Kyei White is one of the most respected actresses in Kumawood mostly because of her calm nature and how private she is. But that has not been the situation lately.
First was the rumor she is now in a sexual relationship with another Kumawood actress, Emelia Brobbey's ex-husband. Barely has the rumored died the Ghpage.com received an email from a reader warning the beautiful actress producer to stay away from her lover?
Whatever the truth of these allegations is, that is not the focus of this article. Ellen White is one of the very rich Kumawood actresses in Kumawood. She is $70,000.
5. Clara Benson aka Maame Serwaa – Net Worth | $75,000
Don't underrate this child actress.She is one of the highest paid Kumawood actresses. Credible information reaching Ghpage.com has it that, Clara Amoateng Benson earns at most $2,500 per movie.
That is about GH¢10,000, making her one of the richest celebrity kids in Ghana.Even as a student, she kept starring in over 100 of movies.This had made her acquired some wealth and properties for herself.
4. Mercy Asiedu – Net Worth | $90,000
Tagged as the woman with the most "chest bosomy" in the movie industry.Though Mercy had been acting on stage, she rose to fame when she starred in a movie titled "Asoreba" and she never looked back since then.
Her impeccable role in the Asoreba movie made her the toast of the fans which had made her featured in over 100 movies.
She quit the seamstress or fashion designer dream to become a full-time actress which is her main source of income.According to her, she has made a lot of money from movies to the extent that, she's able to sponsor or cater for her first son's education in the United States.
3. Emelia Brobbey – Net Worth | $100,000
Emelia Brobbey is a trained teacher.She got trained at the Presbyterian Training College and graduated with Teachers' Certificate "A".
She also holds a diploma in journalism, an ICM Certificate in Broadcast Journalism and a B.A degree in Human resource management,Ghpage.com can state.
The former school teacher got introduced into acting by Nana Ama Mcbrown and also has never looked back since then.Also, one of the highest paid Kumawood actress and has also featured in a lot of movies.
She has her own production, Endtimes Films which has produced movies such as "enye me saa", "mekunu wuo", and the recently premiered "Adanfo Bone".
READ Otumfuo Osei Tutu II Net worth 2019
2.Vivian Jill Lawrence – Net Worth | $150,000
Kumawood star actress and the mother of two , Vivian Jill Lawrence on several occasions has disclosed that she is one of the richest actresses in Ghana.
Monitored by Ghpage.com, the actress first made that revelation on "Anigye Fie", a TV show on RTV when they visited the actress in her house at Santasi in Kumasi.
In that interview, properties of the actress were shown in the about "50 minute's interview". The actress on that same show revealed how she started her acting career, her business aside acting and the source of her worth.
READ Richest Celebrities in Ghana
The second time Ghpage.com spotted the actress speaking about her wealth and how rich she is, was in an interview with delay when the Delay Show train arrived in the Garden City months back.
1. Nana Ama Mcbrown – Net Worth | $250,000
Nana Ama Mcbrown is the richest Kumawood actress today, Ghpage.com can state.She doesn't hide her wealth and how much God has blessed her.
Born Felicity Ama Agyemang, Nana is the highest paid Kumawood actress.And have starred in over 200 movies. The 43-year-old actress, singer, and comedienne is in her prime of her career and still getting all the endorsement deals.
She is the most successful actress, appealing to both sides of the Ghanaian movie industry (Kumawood and what they call Ghallywood), Nana Ama has been scoring high points with brands as well.
Her endorsements cut across beauty products, food, and home appliances. They include GOtv, Colorado, Hisense, Calorad Africa and more!
Nana Ama now drives one of the most expensive latest Benz in town.
Source Ghpage.com
Like Our New Page on Facebook @www.glusea.com