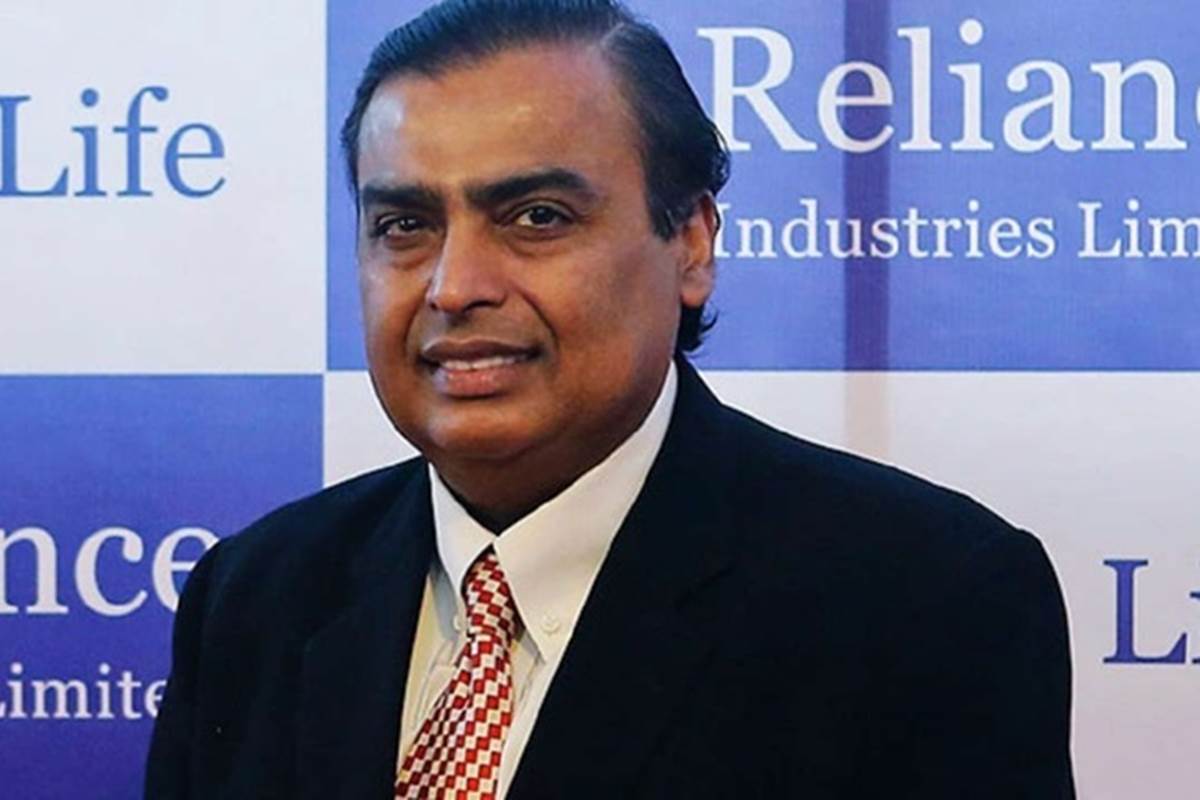 India has the second-largest population in the world. The total net worth of the top 10 richest people in India is about $120 billion. Telecom, Vaccines, Software, oil and gas, Retail, ports are some of the sources of income for the billionaires in India. Check the full list below;
Top 10 Richest People in India
10. Azim Premji
Net Worth $6.1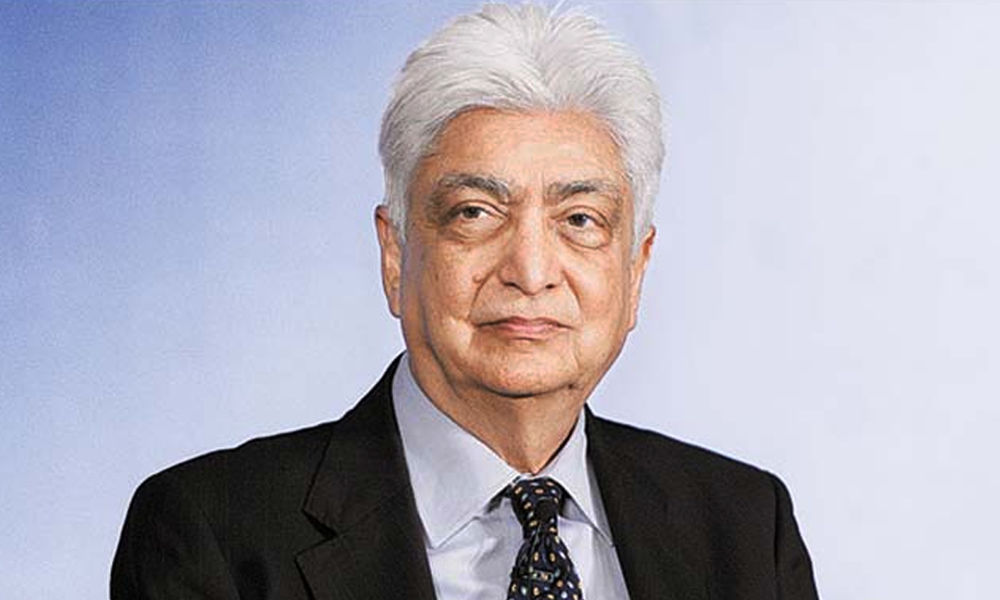 Azim Hashim Premji is an Indian business tycoon, investor, engineer, and philanthropist, who is the chairman of Wipro Limited. He is informally known as the Czar of the Indian IT Industry.
In 1945, Muhammed Hashim Premji incorporated Western Indian Vegetable Products Ltd, based at Amalner, a small town in the Jalgaon district of Maharashtra. It used to manufacture cooking oil under the brand name Sunflower Vanaspati, and a laundry soap called 787, a byproduct of oil manufacture.
In 1966, on the news of his father's death, the then 21-year-old Azim Premji returned home from Stanford University, where he was studying engineering, to take charge of Wipro.
The company, which was called Western Indian Vegetable Products at the time, dealt in hydrogenated oil manufacturing but Azim Premji later diversified the company to bakery fats, ethnic ingredient based toiletries, hair care soaps, baby toiletries, lighting products, and hydraulic cylinders.
In the 1980s, the young entrepreneur, recognizing the importance of the emerging IT field, took advantage of the vacuum left behind by the expulsion of IBM from India, changed the company name to Wipro and entered the high-technology sector by manufacturing minicomputers under technological collaboration with an American company Sentinel Computer Corporation.
Thereafter Premji made a focused shift from soaps to software.
9. LAKSHMI MITTAL
Net Worth – $7.4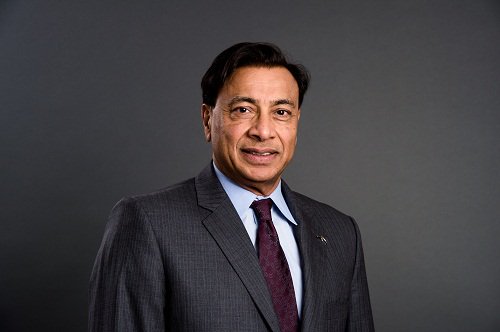 Lakshmi Niwas Mittal is an Indian steel magnate, based in the United Kingdom.
He is the chairman and CEO of ArcelorMittal, the world's largest steelmaking company. Mittal owns 38% of ArcelorMittal and holds a 20% stake in Queens Park Rangers F.C..
In 2005, Forbes ranked Mittal as the third-richest person in the world, making him the first Indian citizen to be ranked in the top ten in the publication's annual list of the world's richest people.
In 2007, Mittal was considered to be the richest Asian person in Europe.
He was ranked the sixth-richest person in the world by Forbes in 2011, but dropped to 82nd place in March 2015.
Number 8 of Richest People in India
Kumar Mangalam Birla
Net Worth – $7.6 Billion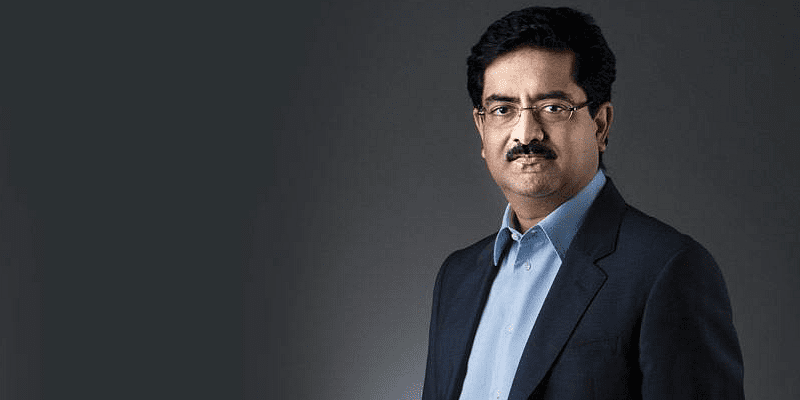 Kumar Mangalam Birla is an Indian billionaire industrialist, and the chairman of the Aditya Birla Group, one of the largest conglomerates in India.
He is also the chancellor of the Birla Institute of Technology & Science, and the chairman of the Indian Institute of Technology Delhi and Indian Institute of Management Ahmedabad.
7. Cyrus S. Poonawalla
Net Worth -$8.2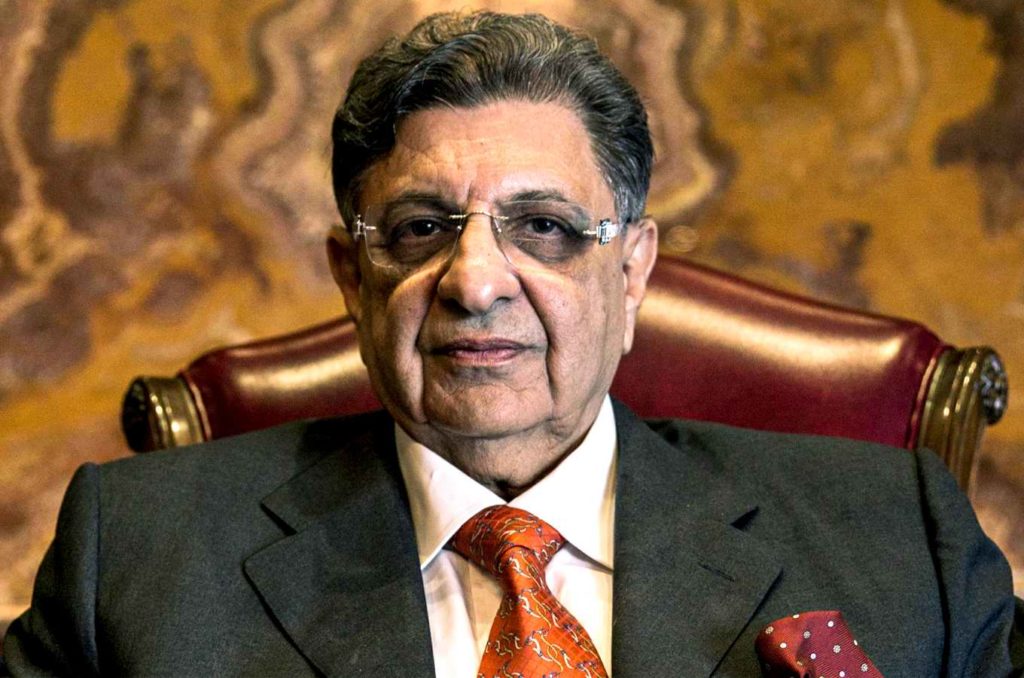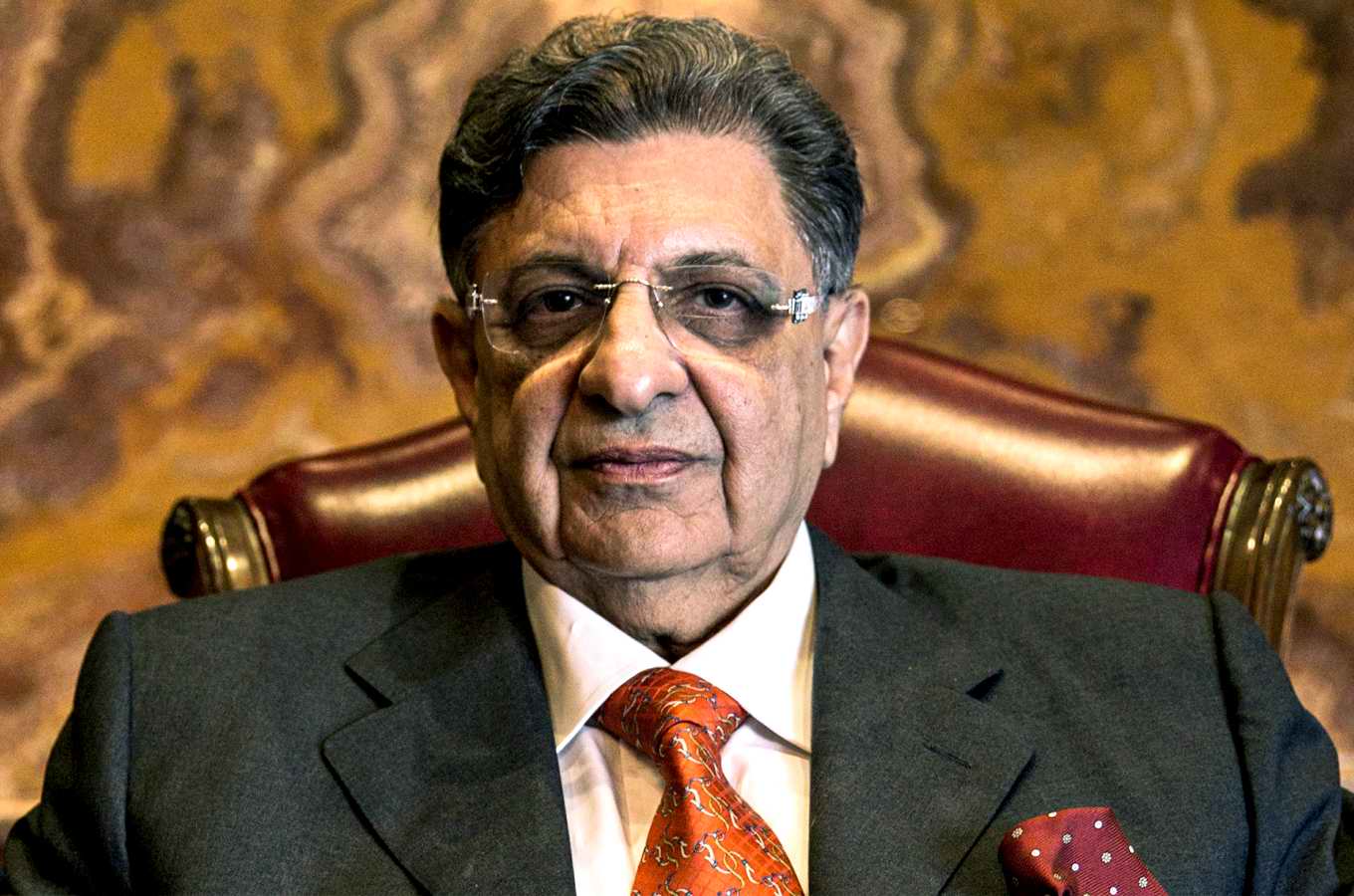 Cyrus S. Poonawalla is an Indian businessman, the chairman of Poonawalla Group, which includes Serum Institute of India, the Indian biotech company that manufactures pediatric vaccines.
Serum Institute exports vaccines to over 165 countries and one out of every two children in the world was vaccinated by a vaccine of Serum Institute of India.
Number 6 of Richest People in India
Sunil Mittal
Net Worth -$8.8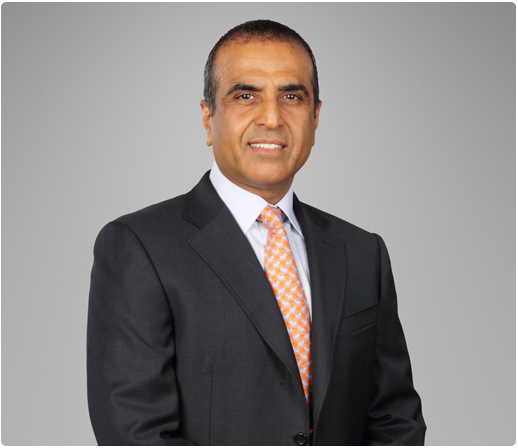 Sunil Bharti Mittal is a billionaire entrepreneur, philanthropist, and the founder and chairman of Bharti Enterprises, which has diversified interests in telecom, insurance, real estate, education, malls, hospitality, Agri, and food besides other ventures.
Bharti Airtel, the group's flagship company is one of the world's largest and India's second-largest telecom company with operations in 18 countries across Asia and Africa with a customer base of over 399 million.
Bharti Airtel clocked revenues of over US$14.75 billion in FY2016
5. Gautam Adani
Net Worth- $ 8.9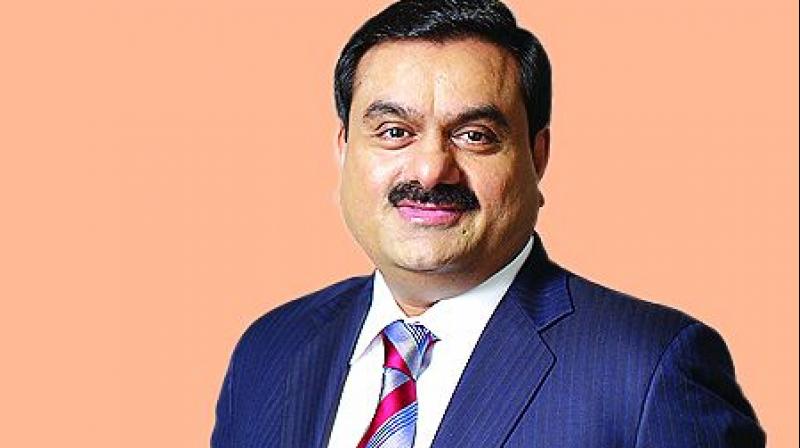 Gautam Shantilal Adani is an Indian billionaire industrialist who is the chairman and founder of the Adani Group — an Ahmedabad-based multinational conglomerate involved in port development and operations in India.
Adani is the president of the Adani Fo-undation, which is primarily led by his wife, Priti Adani.
He founded The Adani Group in 1988 and diversified his business into resources, logistics, energy, agriculture, defense, and aerospace, amongst others.
According to Forbes, He has a 66% stake in Adani Ports & SEZ Limited, a 75% stake in Adani Enterprises, a 73% stake in Adani Power, 75% stake in Adani Transmission.
In 2019, he was ranked as the 3rd most powerful person in India by India Today
4. UDAY KOTAK
Net Worth -$ 10.4
Uday Kotak is an Indian billionaire banker, and the executive vice-chairman and managing director of Kotak Mahindra Bank.
Kotak is a member of the Government of India's High-Level Committee on Financing Infrastructure, the Primary Market Advisory Committee of the Securities & Exchange Board of India, Member of the Board of Governors of the National Institute of Securities Markets and ICRIER.
He is also a Governing Member of the Mahindra United World College of India, and Member of National Council of CII.
Kotak is also a member of the strategic board which advises the national law firm, Cyril Amarchand Mangaldas.
Number 3 of Richest People in India
Shiv Nadar
Net Worth – $11.9 Billion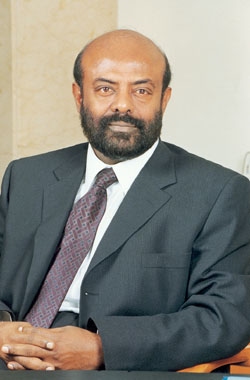 He is the founder and chairman of HCL and the Shiv Nadar Foundation.
Nadar founded HCL in the mid-1970s and transformed the IT hardware company into an IT Enterprise over the next three decades by constantly reinventing his company's focus.
In 2008, Nadar was awarded Padma Bhushan for his efforts in the IT industry.
2. RADHAKISHAN DAMANI
Net Worth – $ 13.8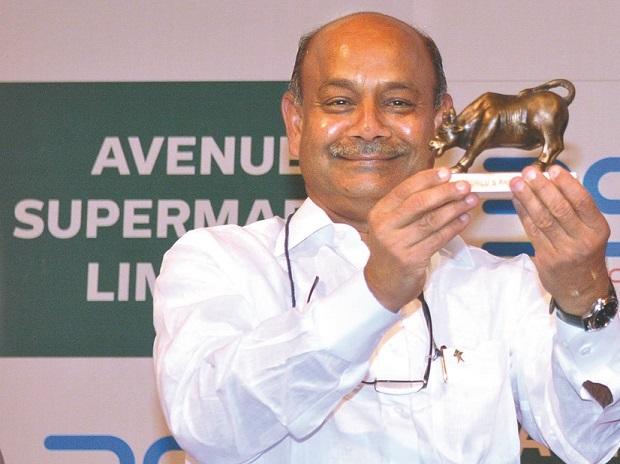 Radhakishan S. Damani is an investor, businessman, and founder of DMart. As of June 2020, Damani is the second richest person in India.
In 1999, he operated a franchise of Apna Bazaar, a cooperative department store, in Nerul, but was "unconvinced" by its business model.
He quit the stock market in 2000 to start his own hypermarket chain, DMart, setting up the first store in Powai in 2002. The chain had 25 stores in 2010, post-which the company grew rapidly, and went public in 2017.
Number one of Top 10 Richest People in India
MUKESH AMBANI
Net Worth – $36.8 Billion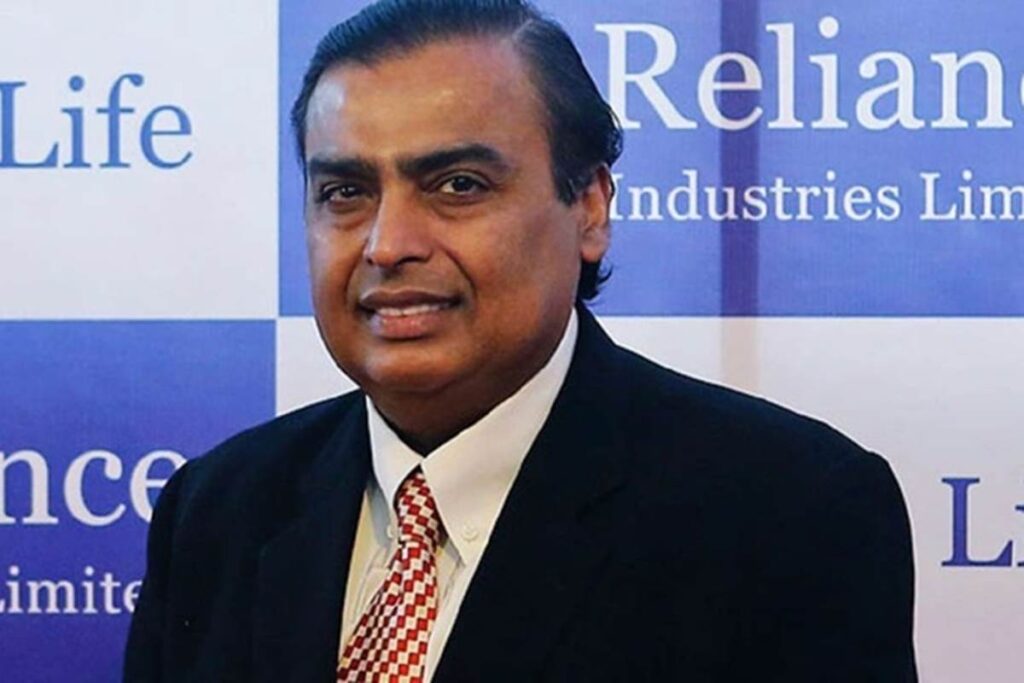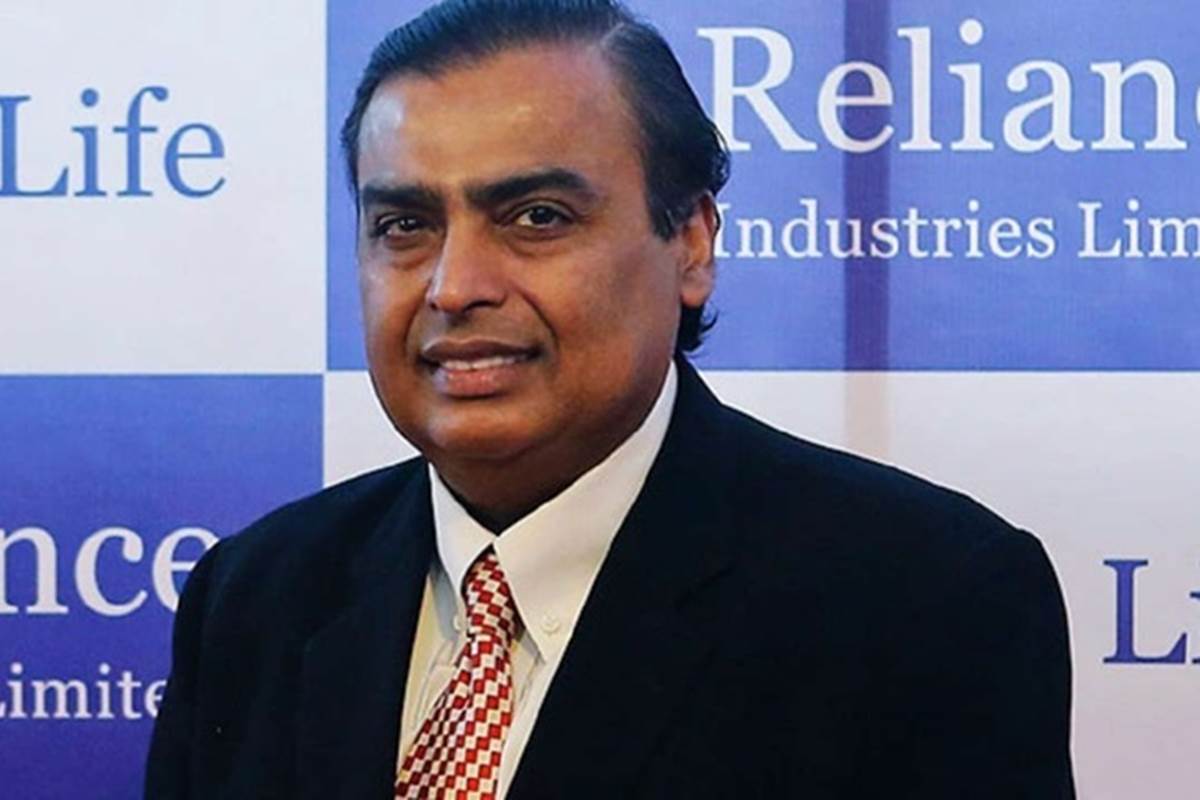 The richest person in India and Asia as a whole is Mukesh Ambani. He is the chairman, managing director, and largest shareholder of Reliance Industries Ltd. (RIL), a Fortune Global 500 company and India's most valuable company by market value.
He holds a BE degree in Chemical Engineering from the Institute of Chemical Technology.
He started his career by helping his father run their family business.
Ambani later enrolled for an MBA at Stanford University but withdrew in 1980 to help his father build Reliance, which at the time was still a small but fast-growing enterprise.
His father felt that real-life skills were harnessed through experiences and not by sitting in a classroom, so he called his son back to India from Stanford to take command of a yarn manufacturing project in his company
Read Top 10 Richest People in the world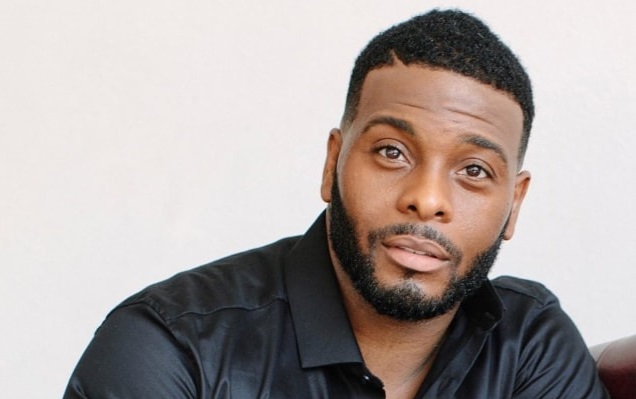 What is Kel Mitchell net worth?
Kel Mitchell is an American stand up comedian, actor, musician, singer, and rapper. He is known for his work as a regular cast member of the Nickelodeon sketch comedy series All That.
Keep reading as we bring to you Kel Mitchel net worth
Profile
Mitchell was born in Chicago, Illinois, and grew up on the South Side. He attended Chicago Vocational High School and took drama classes at the ETA Creative Arts Foundation. Mitchell also has two sisters, Kenyatta and Kyra. He is a convert to Christianity
Read Tyler Perry net worth
He was married to Tyisha Hampton-Mitchell for six years until their divorce in 2005. Mitchell and Hampton have two children together, a son born in 1999 and a daughter born in 2002. Mitchell married rapper Asia Lee on February 25, 2012.  
Read Top 10 Richest Black Actors in the world
The two have a daughter together, born in July 2017. In May 2020, Mitchell and Lee announced they were expecting their second child.
 Mitchell welcomed his fourth child, his second with Lee, in October 2020.
Career
Kel Mitchell along with Kenan Thompson both started their acting career both at the age of 15, in the Nickelodeon comedy sketch series, All That, from 1994 to 1999. They both also starred in the series Kenan & Kel from 1996 to 2000.
They also starred in the 1997 film, Good Burger, which grew out of one of his sketches from All That. The duo also appeared together in an episode of Sister, Sister with Tia and Tamera Mowry, four episodes of The Steve Harvey Show, and they appeared in a special two-part episode of Cousin Skeeter. They were also featured in an episode of Sabrina, the Teenage Witch.
Outside of his ventures with Kenan Thompson, Mitchell provided the voice of a mild-mannered and playful dog named T-Bone in the children's cartoon series Clifford the Big Red Dog, alongside John Ritter, from 2000 to 2003.
Additionally, he made an appearance in the 2004 Kanye West music video "All Falls Down" as a luggage collecting valet. Mitchell co-hosted Dance 360 with Fredro Starr; the show lasted for only one season. From 2005 until 2006, Mitchell portrayed Manny Sellers in the sitcom One on One, and in 2007 Mitchell starred in BET's new series Take the Cake. Some of his other credits include Honeydripper and Mystery Men.
Read Kevin Hart net worth
He auditioned for Saturday Night Live in 2003, but lost to his Kenan & Kel co-star Kenan Thompson.
Kel Mitchell Net Worth
Kel Mitchell net worth is estimated at $ 4 million.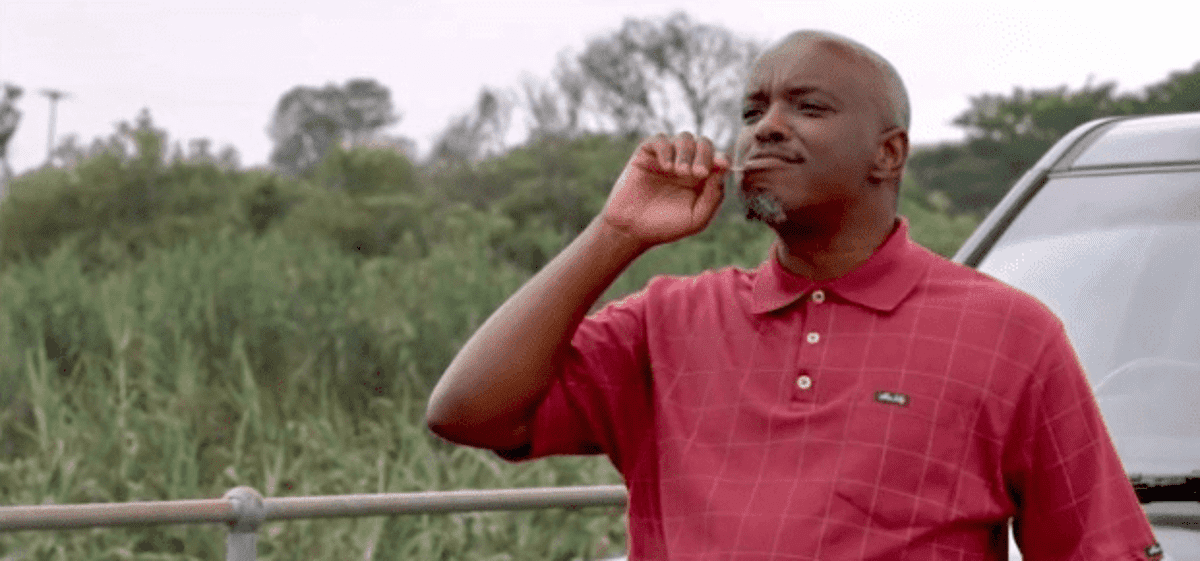 Glusea brings to you Themba Ndaba net worth
Themba Ndaba  is a South African actor and director. He is best known for casting in the movie Machine Gun Preacher and in the series Zone 14. In this article we will be bringing to you Themba Ndaba net worth.
Biography
Born in Soweto, Gauteng, he moved to Swaziland at an early age and was brought up there. He started school in 1970 and matriculated at St Marks High School in 1982. He then went to study Economics and Statistics in Zimbabwe in 1983.
He took a break from studies and worked as a banker in Harare for a while. From 1986 to 1988 he attended Harare Polytechnic, where he graduated with a Higher National Diploma in Business Studies with a distinction in Economics and Statistics.
In 2011, He won a Golden Horn Award for being the Best Feature in a movie and also won the 2011 Africa Movie Academy Awards for his leading role in the movie Hopeville.
In 1998, he married actress Sophie Ndaba, whom he has two children with; they divorced in 2007. In 2011, he married Josey Ndaba, with whom he has one child
Themba Ndaba Net Worth
Themba Ndaba net worth is estimated at $2 million.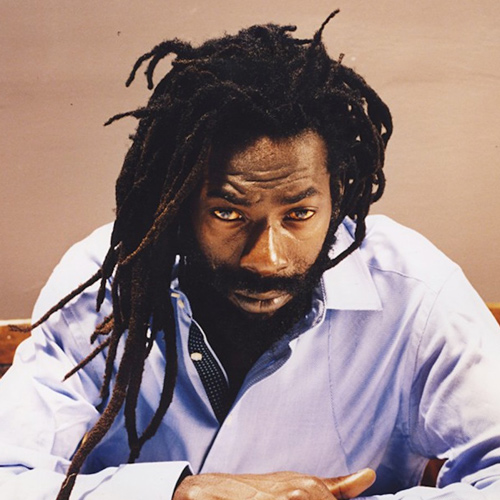 Buju Banton brings to you Buju Banton net worth
Mark Anthony Myrie  aka Buju Banton is a Jamaican reggae dancehall recording artist. He is widely considered one of the most significant and well-regarded artists in Jamaican music. Banton has collaborated with many international artists, including those in the hip hop, Latin and punk rock genres, as well as the sons of Bob Marley.
Buju Banton net worth is currently estimated at $2 million. H is among the list of top richest Jamaican artsite.
Biography
Myrie in tribute to the deejay Burro Banton, whom he admired as a child. Buju emulated Burro's rough vocals and forceful delivery, developing his own distinctive style. Buju's mother was a higgler, or street vendor, while his father worked as a labourer at a tile factory. He was the youngest of fifteen children born into a family that was directly descended from the Maroons of Jamaica.
Read Koffee net worth
Banton has homes in Jamaica and Tamarac, Florida United States. He also has 15 children.
As a youngster, Buju would often watch his favourite artists perform at outdoor shows and local dancehalls in Denham Town. At the age of 12, he picked up the microphone for himself and began toasting under the moniker of Gargamel, working with the Sweet Love and Rambo Mango sound systems.
 In 1986, he was introduced to producer Robert Ffrench by fellow deejay Clement Irie, and his first single, "The Ruler" was released not long afterward in 1987. This led to recording sessions with producers such as Patrick Roberts, Bunny Lee, Winston Riley, and Digital B.
Buju Banton Net Worth
Buju Banton Net Worth is estimated at $2 million.
Banton released a number of dancehall singles as early as 1987 but came to prominence in 1992 with two albums, Stamina Daddy and Mr. Mention, the latter becoming the best-selling album in Jamaican history upon its release. That year he also broke the record for No. 1 singles in Jamaica, previously held by Bob Marley and the Wailers.
Read Bennie man net worth
He signed with the major label Mercury Records and released Voice of Jamaica in 1993. By the mid-1990s, Banton's music became more influenced by his Rastafari faith, as heard on the seminal albums 'Til Shiloh and Inna Heights.