Top 10 Richest Football Clubs in the World 2020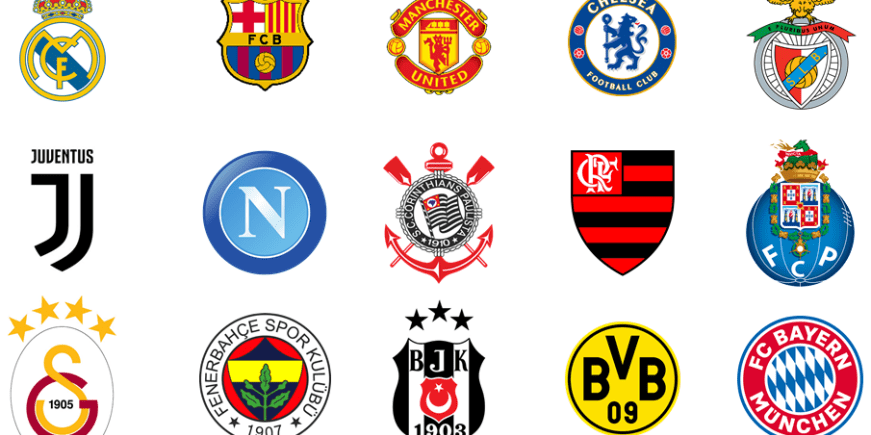 Football Fans worship their icons wholeheartedly and connect with the emotions they are going through to some extent. With growing fan base in football, the value of each team has also increased. However, increasing the values of the teams didn't actually reflect in the rankings. Some of the teams went down a point or two… whereas some teams skyrocketed to the top. Here we bring you the Top 10 Richest Football Clubs in the World 2020
Top 10 Richest Football Clubs 2020
10. Tottenham Hotspur – $483.5 Million
🙌 What a win at the Etihad in 2016! 💙 #THFC ⚪️ #COYS pic.twitter.com/IeuP2RBaFP

— Tottenham Hotspur (@SpursOfficial) August 15, 2019
Revenue in 2019: €428.3 Million (£379.4 Million or $483.5 Million)
Previous Revenue: €359.5 Million
Total Valuation: €1.42 Billion
Tottenham Hot spur earns the 10th spot in the list of Richest Football Clubs in 2019 due to their remarkable €69 Million increase in revenue from the previous season. They witnessed the total revenue of €428.3 Million this year. Spurs made €116.5 Million from their commercial partnerships and merchandising. A majority of which came from their jersey sponsor AIA and technical kit sponsor Nike. They generated €226.6 Million from the broadcasting rights this season.
9. Arsenal – $495.8 Million
Revenue in 2019: €439.2 Million (£389.1 Million or $495.8 Million)
Previous Revenue: €487.6 Million
Total Valuation: €2.04 Billion
With a total generated revenue of €439.2 Million this season, Premier League side Arsenal FC earns the ninth place in the current ranking of Richest Football Clubs in the world. They faced around €48-Million dip in revenue than their previous season's earning. The Gunners earned around €206.9 Million through their broadcast rights and €111.6 Million through the ticket sales. But the main chunk of their total revenue came from their commercial deals worth €120.7 Million this season.
READ BEST LIVERPOOL PLAYERS OF ALL TIME
Top 10 Richest Football Clubs in the World 2020
8. Chelsea FC – $570.9 Million
Revenue in 2019: €505.7 Million (£448 Million or $570.9 Million)
Previous Revenue: €428 Million
Total Valuation: €2.3 Billion
With €505.7 Million generated revenue, English Premier League side Chelsea earns the eighth place in the current ranking of Richest Football Clubs in this season. Like several other big clubs, the Blues also faced a significant increase in revenue this year. They earned a huge €191.8 Million from their commercial tie-ups, all thanks to their new deal with drinks firm Carabao. Besides, their kit provider Adidas and jersey sponsor Yokohama Tyres also made a good contribution to the club's total revenue.
Chelsea generated €83.4 Million through their ticket sales on match days. And they also earned €230.5 Million from the broadcast rights. The recent €60 Million signing of Alvaro Morata also helped the team to attend a record highest total valuation of €1.52 Billion in 2019.
READ MOST POPULAR SPORTS IN THE WORLD
Richest Football Clubs in the World
7. Liverpool FC – $579.9 Million
Revenue in 2019: €513.7 Million (£455.1 Million or $579.9 Million)
Previous Revenue: €424.2 Million
Total Valuation: €1.95 Billion
Liverpool became one of the most popular EPL sides in 2019, all thanks to the brilliant performance of Egyptian luminary Mohamed Salah. The Reds achieved the seventh spot in the list of Richest Football Clubs right now with a total generated revenue of €513.7 Million. Unlike several other clubs on the list, Liverpool witnessed a commendable rise of nearly €90 Million from the previous season. They obtained €251.3 Million through their revised broadcasting rights deal.
Liverpool also made €170.8 Million from their commercial deals with shirt sponsor Standard Chartered and kit sponsor New Balance. The club also generated €91.6 Million through the ticket sales on match-days. With several stars on making in the club, football pundits now hope that the total valuation of Liverpool will increase in future.
6. Paris Saint-Germain – $611.5 Million
Revenue in 2019: €541.7 Million (£479.9 Million or $611.5 Million)
Previous Revenue: €486.2 Million
Total Valuation: €975 Million
French Ligue 1 Club Paris Saint-Germain or PSG currently holds the sixth spot in our list of Richest Football Clubs in 2019. They witnessed a huge surge from previous season's €486.2 Million revenue to this season's €541.7 Million revenue. Although the French side has earned an astonishing €313.3 Million from their key sponsor Emirates and kit supplier Nike. Besides, they also earned €127.8 Million through their broadcast rights this season.
PSG generated €100.6 Million matchday revenue from their ticket sales last season. The €230 Million purchase of Neymar significantly increased the total valuation of the French club this season. Their several costly signings this season also gives a hint of their wish to dominate the European football scenario in near-future.
Top 10 Richest Football Clubs in the World 2020
5. Manchester City – $641.6 Million
Revenue in 2019: €568.4 Million (£503.5 Million or $641.6 Million)
Previous Revenue: €527.7 Million
Total Valuation: €2.4 Billion
Two Premier League clubs made it to the top 5 Wealthiest Football Clubs 2019 as Manchester City also pushed upwards in the list besides Manchester United. With total generated revenue of €568.4 Million this season, the sky blues deserves the fifth place in the current ranking. Through their sponsorship deals and commercial tie-ups, the club made €265.7 Million revenue. Out of which a significant amount came from their main sponsor Etihad Airways and kit sponsor Nike.
The club also made €63.9 Million revenue through their match day ticket sales. And through their broadcasting rights, Manchester City made €238.8 Million more this year. The saga of becoming English Premier League winner in the 2018/19 season will definitely help the club to generate more revenue in the upcoming seasons.
4. Bayern Munich – $710.3 Million
Revenue in 2019: €629.2 Million (£557.4 Million or $710.3 Million)
Previous Revenue: €587.8 Million
Total Valuation: €2.7 Billion
German Bundesliga club Bayern Munich holds the fourth place in the ranking of Richest Football Clubs this season. They made a total of €629.2 Million revenue this year which is around €42 Million more than their previous year's earning. The German side won their domestic league seven times in a row, which in turns increased their overall ticket sales this season. But their bad performance in UEFA Champions League also made quite an impact on their total revenue according to Deloitte Football Money League.
Bayern Munich earned €348.7 Million through the deals with jersey sponsor Deutsche Telekom and technical kit supplier Adidas. They also sold their broadcasting rights for €176.7 Million and generated €103.8 Million more through ticket sales.
3. Manchester United – $751.8 Million
Revenue in 2019: €666 Million (£590 Million or $751.8 Million)
Previous Revenue: €676.3 million
Total Valuation: €3.4 Billion
With €666 Million total revenue this year, Manchester United secured the third place in the list of Richest Football Clubs 2019. Even while securing the third spot, Red Devils faced nearly €10 Million dips in revenue since last year. They generated €316.1 Million commercial income through the sponsorship deals and merchandising. Manchester United earned a decent amount of revenue from their shirt sponsor Chevrolet and the technical kit sponsor Adidas.
They also earned €230.4 Million from their broadcasting rights this year. Besides, Manchester United witnessed €119.5 Million matchday income this season through the ticket sales. According to Deloitte Football Money League, the winning of UEFA Europa League a year back made a significant impact on the club's revenue this year.
2. FC Barcelona – $779.4 Million
Revenue in 2019: €690.4 Million (£611.6 Million or $779.4 Million)
Previous Revenue: €648.3 Million
Total Valuation: €3.6 Billion
With a revenue income of €690.4 Million this year, Lionel Messi's club Barcelona earns the second spot in the Richest Football Clubs 2018/19 list. They lost the top position to their rival club Real Madrid even after generating almost €42 Million more revenue than the previous year. The Catalan side generated €322.6 Million commercial revenue with their sponsorship deals with kit supplier Nike and the shirt sponsor Qatar Airways.
The club made nearly €223 Million this season through their broadcast rights. The matchday income also touched €144.8 Million as they witnessed a significant increase in ticket sales. While the £200-million sale of Neymar didn't have any impact on the club's 2019 revenue, but it increased a significant amount of the club's total valuation to €2.98 Billion.
Top 10 Richest Football Clubs in the World 2020
1. Real Madrid – $847.7 Million
Revenue in 2019: €750.9 Million (£665.2 Million or $847.7 Million)
Previous Revenue: €674.6 Million
Total Valuation: €3.8 Billion
With total revenue of €750.9 Million this year, Real Madrid currently holds the top spot in the list of Richest Football Clubs in the world. After spending almost six seasons in the second position, Real Madrid restored its glory and achieved the top place. And surprisingly enough, even their archrival Barcelona achieved better ranking than the previous year. This year Los Blancos recovered quite a bit and came from second to the top position.
They earned a total of €315.5 Million through the commercial deals with their jersey sponsor Emirates and kit supplier Adidas. Real Madrid also generated €251.3 Million through their broadcast rights and €143.4 Million from their ticket sales. But, their total valuation almost remains the same even after the departure of super-costly footballers such as Cristiano Ronaldo.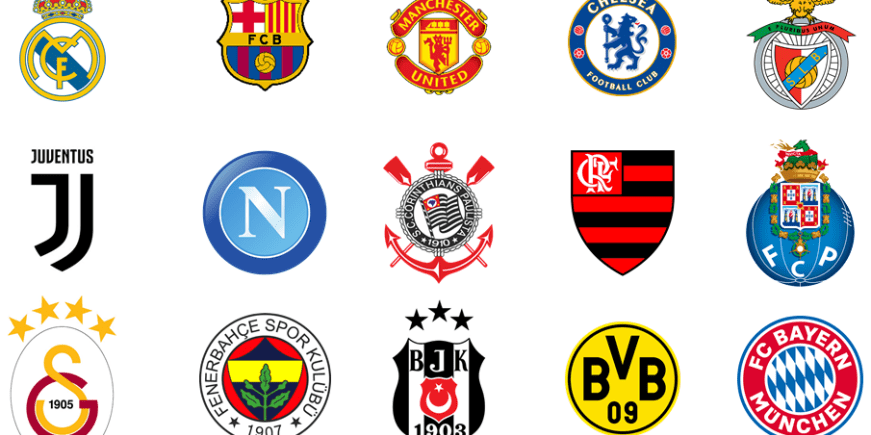 Melinda French Gates Now A Billionaire After Stock Transfer From Bill Gates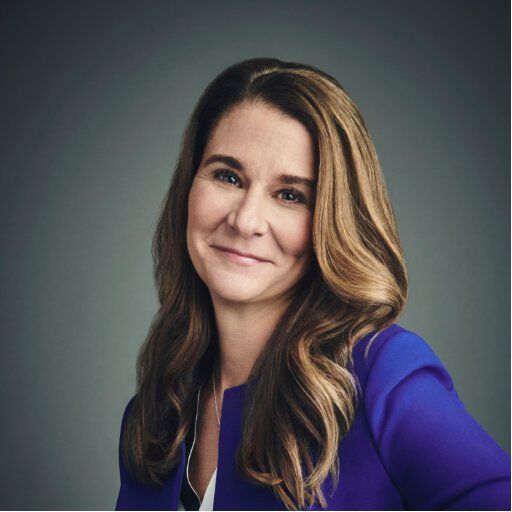 According to reports from Forbes, Melinda Gates is now officially a billionaire. After the two announced their decision to end their 27-year-old marriage.
Bill's investment vehicle, Cascade Investment, transferred $1.8 billion in securities to Melinda on Monday, May 3, the same day the pair announced their surprise divorce, according to SEC filings. That makes Melinda worth at least $1.8 billion, while the stock transfer puts a slight dent in Bill's net worth, which fell to an estimated $128.6 billion, from $130.4 billion. Even after the ten-figure transfer, the Microsoft cofounder remains the fourth-richest person in the world. 
Melinda received 2.94 million shares of AutoNation and 14.1 million shares of Canadian National Railway Co., which are worth $309 million and $1.5 billion, respectively. (Bloomberg News first reported the transfer.) Bill uses Cascade Investment, a holding company based in Kirkland, Washington, to manage his money, including the proceeds from selling Microsoft shares. Bill at one point owned a significant slice of Microsoft, but has given away (to the Gates Foundation) or sold most of his stake over the years and now holds less than 1%.
The stock transfer is almost certainly part of Bill and Melinda's divorce settlement. While it's unclear if they signed a prenup, according to their divorce filing Bill and Melinda asked a judge in Washington State to divide their assets based on the terms of a separation contract—a document that is typically signed when spouses are living apart but have not yet divorced. The terms of the contract weren't disclosed. Bill may have also transferred other assets to Melinda in nonpublic transactions. 
Mindfulness Activities to Find Calm at Any Age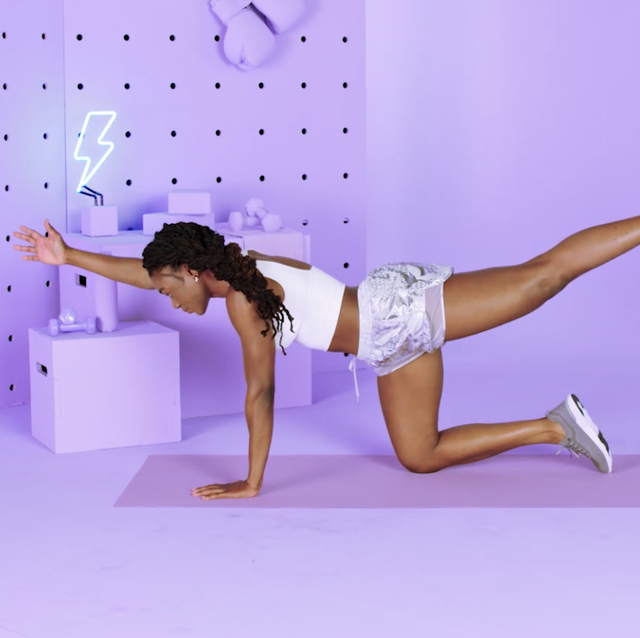 The practice of mindfulness is gaining popularity as a way to ease stress, soothe anxiety, and be more present and engaged in life.
Good news: Incorporating mindfulness activities into your routine can be incredibly simple, no matter what your age.
With a little forethought, almost everything you do can become an opportunity for mindfulness
The everyday mindfulness activities below offer plenty of opportunities to slow down, get present, and be more aware of yourself and your surroundings.
Mindfulness activities for adults
One of the most common and well-known mindfulness activities for adults is meditation. While it may seem esoteric or inaccessible, meditation can actually be very simple.
These exercises are meant to transform everyday experiences into mindful moments.
Walking meditation
Walking meditation is exactly what it sounds like: a form of meditation you practice while walking, often in a straight line or circle.
You can do it almost anywhere, whether you're walking to work, taking a stroll around the neighborhood, or hanging out with your kids at the park.
Mindful driving
If you're driving your car, you can engage with the process by focusing on the weight of the vehicle underneath you, the texture of the road you're driving on, the sound of the tires against the gravel, even the shape and feel of the seat against your rear.
Then, you can send your focus out to scan your environment and become aware not only of other vehicles, lights, and pedestrians, but also of the terrain, foliage, and skyline. With practice, you may even become a better driver.
Keep your phone on silent, turn off the music, and save the makeup application for the parking lot.
Single-tasking
You likely (correctly!) guessed that single-tasking is the opposite of multitasking. All it requires is showing up fully to whatever task you're working on.
If you're working on the computer, focus on one task at a time. As much as you may not want to, close all the browser tabs that aren't relevant to the project you're working on. This can help free up mental space and might even create laser-focus.
To deepen the practice, focus on:
how you're breathing
how your body feels in your seat, or how your feet feel against the floor if you're standing
the sensation of the air or your clothes against your skin
the structure and posture of your body
Mindful eating
Mindful eating is a way to turn something you do every day into a mindfulness practice.
You can make mealtimes more mindful with a few basic mindful eating practices, like listening to the sizzle of your pan and chewing slowly to savor every bite.
Other mindful eating tips you might want to try:
Try eating with your non-dominant hand.
Eat the first few minutes of your meal in silence and focus on the flavors, aromas, and texture of your food.
Turn off your TV and put your phone away while you eat.
Mindful gardening
Gardening is a great way to practice mindfulness and connect with nature at the same time. Set yourself up with a simple task, like planting some seeds or watering some flowers.
As you do so, place your hand in the soil and feel its texture. Is it rough or fine? Is it damp or dry? Is it warm or cool? Allow yourself to enjoy the process as if you were a child playing.
Notice the weather — not through your mind, but through your sensations. Do you have goosebumps from a chill in the air, or is there sweat on your brow from the hot sun?
Notice any other forms of life around you, like a chattering squirrel or chirping bird. You're likely to meet a worm or roly-poly in the soil, too.
6 Ways to Bounce Back If Your New Year's Goals Fail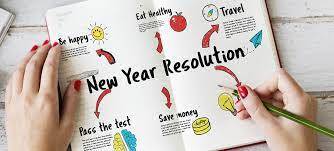 New Year's goals don't always go as planned, but setbacks lead to learning.
"Begin anywhere," says philosopher John Cage. At any point, Cage tells us, we can choose to start over.
Yet for many of us, it's the new year that heralds change and gives us the opportunity for a fresh start. You may have started the year with exciting new goals and the determination and enthusiasm to make them happen.
Often, in just a few weeks, the excitement fades and your carefully laid schemes don't exactly go as planned.
I can admit it's a pretty deflating feeling when your goals fail. Whether you planned to take better care of your health or you vowed to start saving more money, not being able to achieve your goals can deal a pretty devastating blow to your self-esteem. It can even prevent you from trying again in the future.
According to a study conducted by Strava, most people give up on their New Year's goals before the end of January. If you're feeling deflated, it may be good to know you're not alone.
Failure isn't always a sign you should give up, and it's certainly not a reason to beat yourself up. In fact, failure can be an excellent opportunity to learn your limits and your strengths. This can set you up for future success.
You can learn to treat yourself with kindness in the face of failure, making it more likely you'll try again.
Why New Year's goals often fail
The first step in treating yourself with kindness is acknowledging why your New Year's goals might have failed in the first place. Spoiler alert: it's not because you suck.
"Setting goals for a new year can be problematic," says Fiona Hall, a psychotherapist. "The month of December can be a very busy and stressful time for people. It can be hard to find the time to sit down, come up with relevant goals, and become fully committed to making changes."
People often bite off more than they can chew.
"For some people, their goals are aspirational. They are thinking of implementing goals to change into someone who is ultimately not their authentic self," Hall says. "In these instances, it can be hard for individuals to maintain a commitment to goals that will ultimately bring them further from their true selves."
Hall also notes that most achievements actually consist of many smaller goals. "The main goal is broken down into smaller tasks, which makes the goal more manageable," she says.
Otherwise, a new commitment may become overwhelming. This can lead people to give up.
"A common defense mechanism for coping with goals that have not worked out is 'black and white' thinking," Hall says.
This involves focusing on the negative and labeling their efforts as failure rather than devising an alternative strategy for success.
How to get back up
It can be hard to take so-called failure on the chin. If you find you're still beating yourself up about not achieving your goals, focus on building compassion and confidence.
Reframe failure
By changing your perspective, you can begin to see failure as an asset. It's an opportunity to learn, improve, and potentially try again.
You can reflect on where you went wrong and gather important info about your limits and strengths.
"Everything is grist for the mill," Hall says. "Not everything worthwhile will be achieved on the first attempt."
Even when things don't turn out your way, you can ask what you've learned about the situation and about yourself.
On top of that, Hall notes that picking yourself up and trying again is a sign of resilience. "Not achieving and trying again is what builds resilience in the first place," she says.
Focus on the process
"I believe goals are the destination, and the process towards those goals is the journey. The journey is where we learn more about ourselves," Hall says.
When you make it about the process and not the end result, you zoom in on all the positive benefits of your efforts. It's likely you're learning, growing, and changing for the better, even if you fall a little short of your goal.
It doesn't have to be about the achievement itself. There's so much in the act of getting there.
Acknowledge your strengths and weaknesses
In this process of self-learning, you may discover strengths about yourself you didn't know you had. Hall suggests creating a new plan that plays to your strengths while humbly acknowledging your limits.
"Explore different ways to get your goals back on track in a compassionate manner. If a goal is worth achieving, it's worth trying again to get there," she says. "Acknowledge the time and effort you put into the process and how these skills can be utilized in other areas of your life."
Look at how far you've come
Next, remember the progress you've made. Even if it doesn't feel like it, you've likely made some steps forward.
"I'm a firm believer that baby steps bring about lasting change in life. Even though [someone] may not have achieved their intended goal, they will have made some progress and learned more about themselves during the process," Hall says. "This new information can be built upon … to work towards happiness and fulfillment in their lives."
Give yourself some credit
Finally, congratulate yourself.
You may think there's nothing worth celebrating, but knowing you're deserving of a pat on the back is a crucial step.
Set yourself up for success
During this process, you may realize your goals aren't truly aligned with what you want. In this case, it's okay to let them go.
If you do decide to try again, there are steps you can take to ensure greater success next time around.
"Evaluate the process and see if it can be changed or improved when implementing future goals," Hall says.
Hall suggests planning your route and expecting there to be a few bumps in the road. These realistic expectations can help you make it all the way.
"If a goal is important to us, it's worth investing time and effort in planning out a realistic journey to get there. Take your time and be aware there may be setbacks," she says.
After all, setbacks are where the real learning happens.
Content on this website is protected by DMCA. reproducing any content on this site without explicit permission is strictly prohibited.