Top 10 Richest Football Club Owners in the World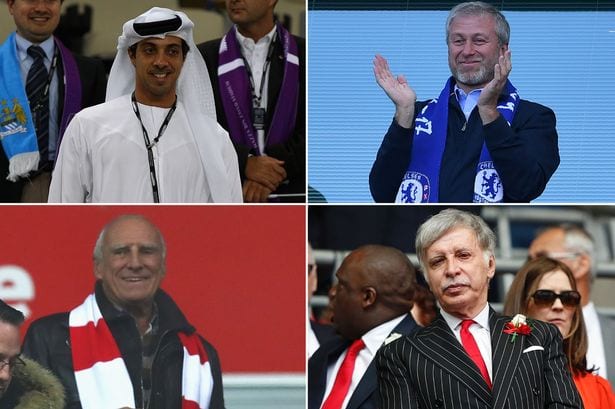 Glusea – 2021 Richest football Club Owners in the World
The game of soccer is the most watched sports in the world. It is estimated that there are over 4 Billion Fans football worldwide. Not only is football the most entertaining sport, it is also one the most lucrative ventures in the world.
In this article we bring to you the top 10 richest football club owners in the world.
Read Top 10 Richest Football Clubs in the world
Top 10 Richest Football Club Owners in the World
sheikh mansour – $ 21 Billion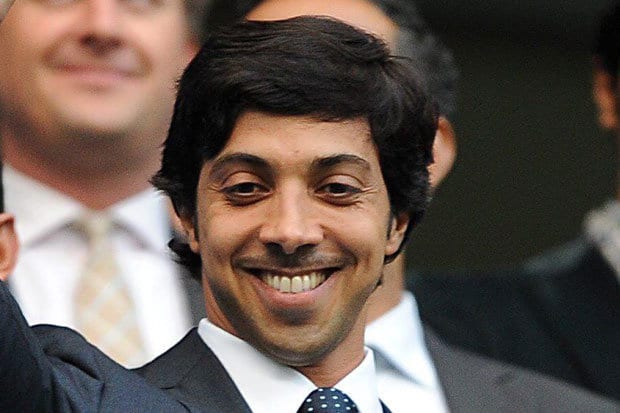 sheikh Mansour is the owner of several football clubs including; Manchester City, Melbourne City, New York City, Mumbai City and Montevideo City.
Sheikh Mansour, is an Emirati politician who is the deputy prime minister of the United Arab Emirates. He is the half brother of the current President of UAE, Khalifa bin Zayed Al Nahyan.
Dietrich Mateschitz – $19.5 Billion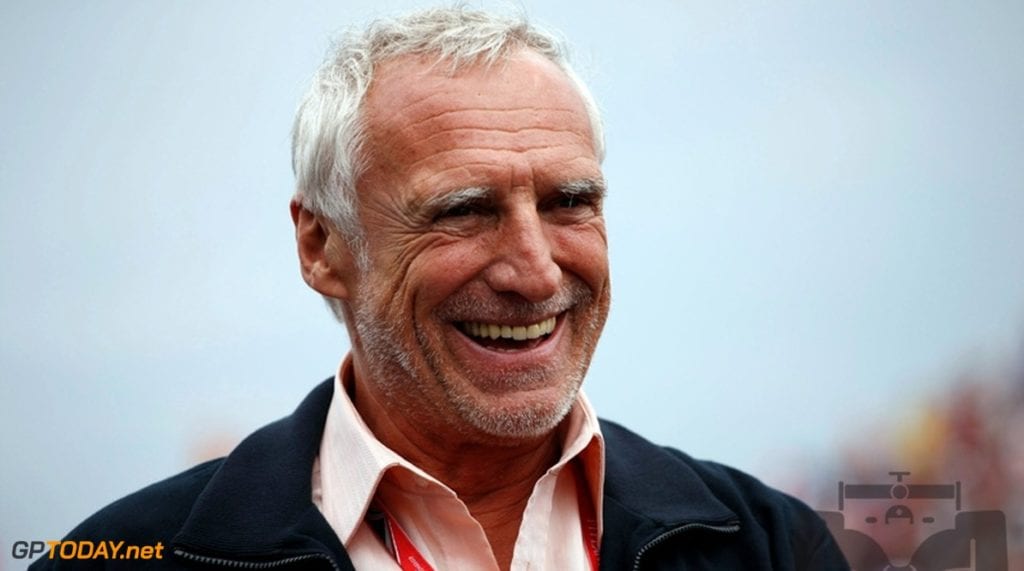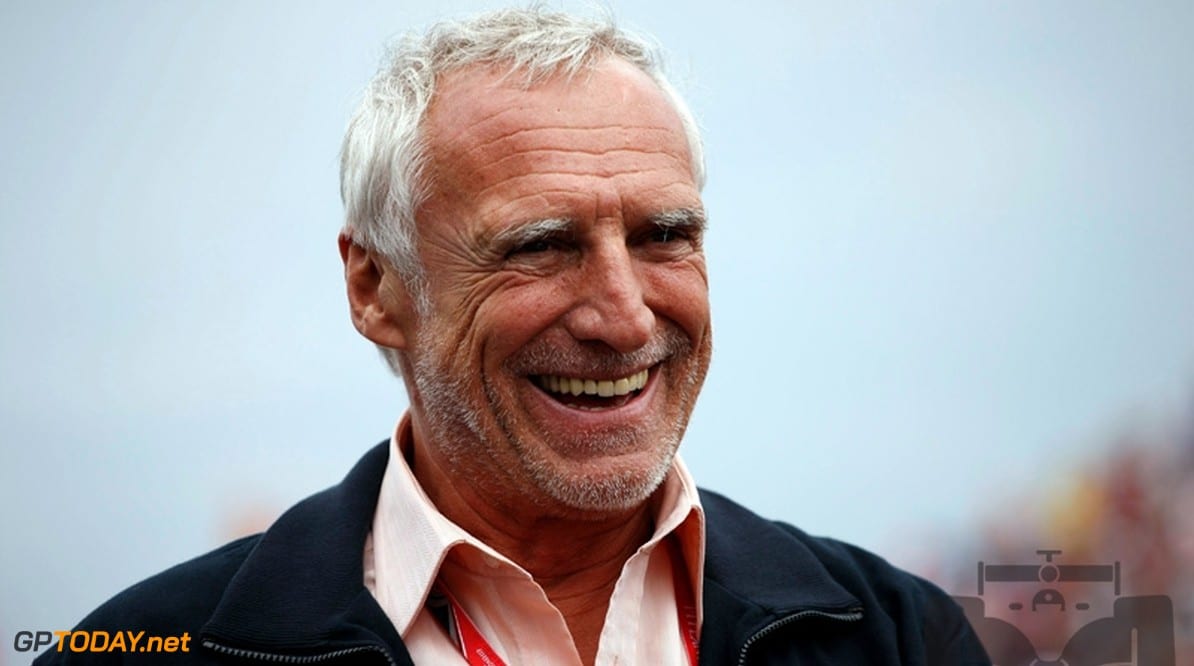 Dietrich Mateschitz is an Austrian billionaire businessman. He is the co-founder and 49% owner of the Red Bull energy drink company
He is the owner of Bundesliga side RB Leipzig, Austrian club Red Bull Salzburg and MLS side New York Red Bulls.
Andrea Agnelli – $13.5 Billion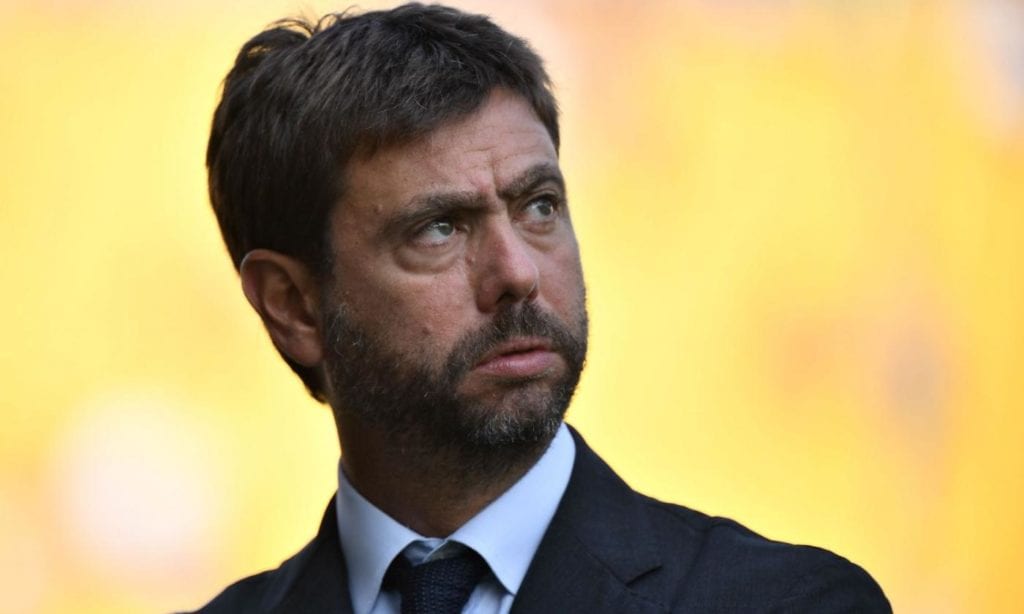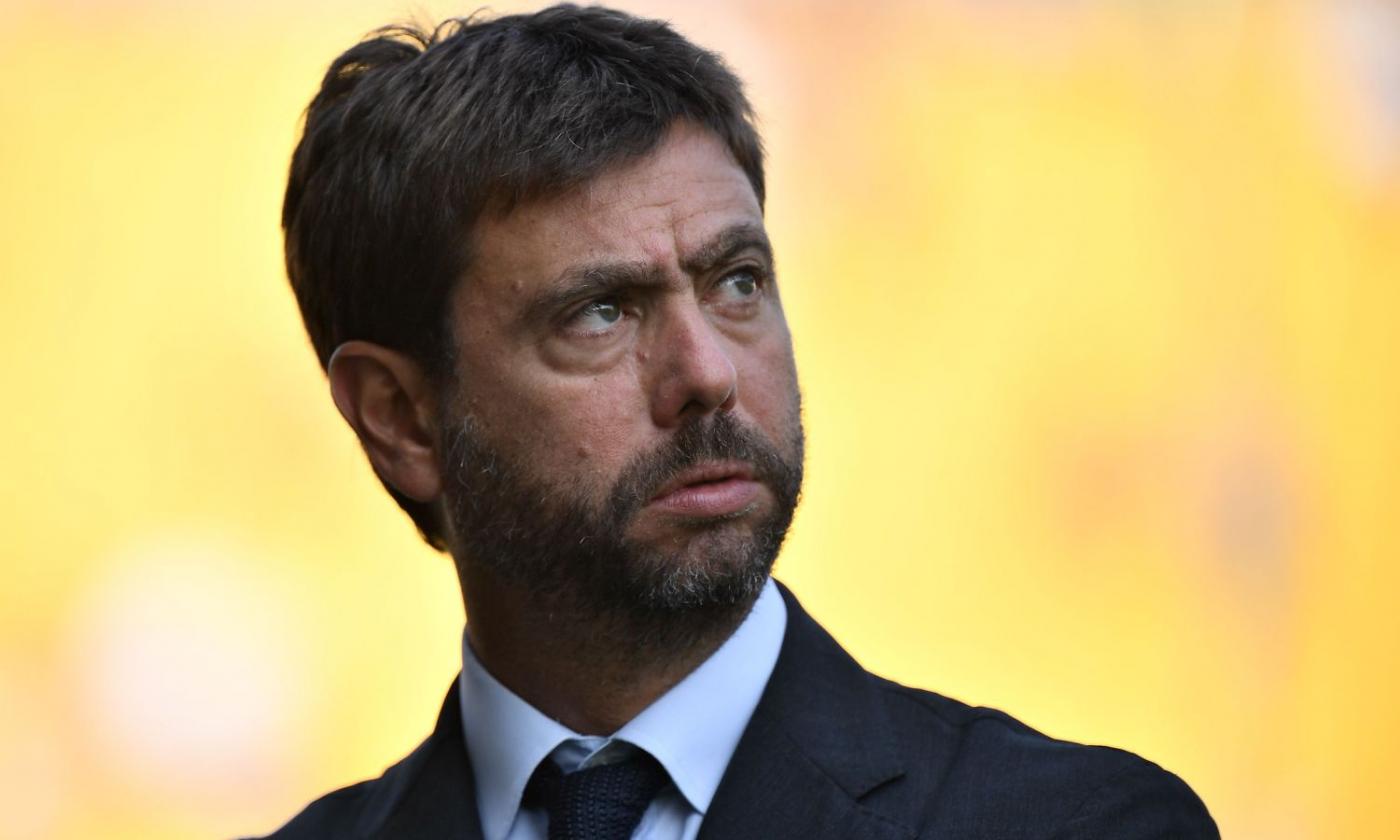 Andrea Agnelli is an Italian businessman and chairman of Italian football club Juventus F.C.
Since 2012, he has also served as Executive Member and Chairman of the European Club Association, and was also appointed to the UEFA Executive Committee since 2015.
He is a member of the industrialist Agnelli family.
He is also a board member of FIAT and Exor.
Richest Football Club Owners in the World
Dietmar Hopp – $13 Billion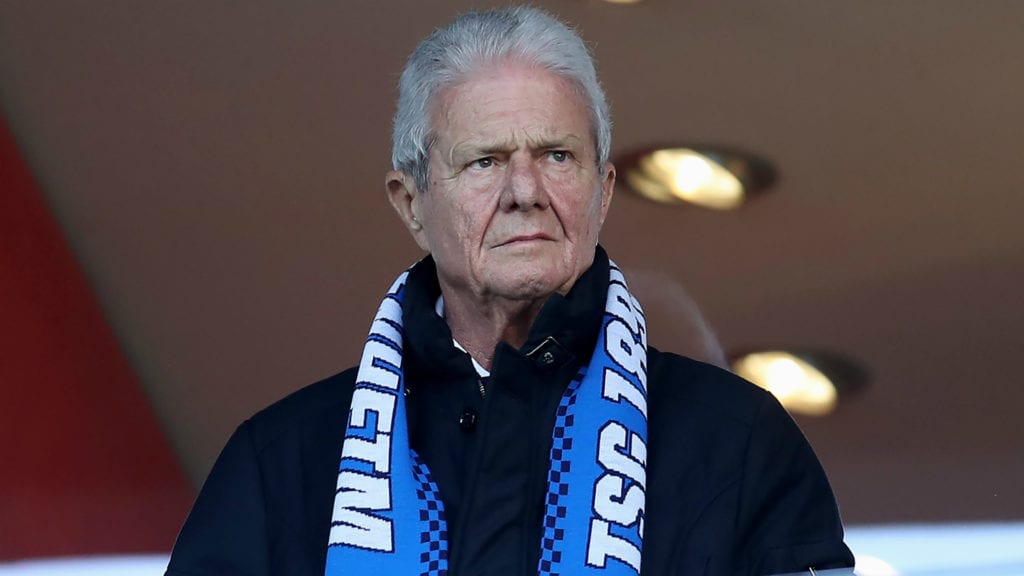 Dietmar Hopp is a German software entrepreneur and billionaire. He was one of the founders of SAP SE in 1972 with other former IBM employees Hans Werner Hector, Klaus Tschira, Claus Wellenreuther and Hasso Plattner.
Hopp is the chief financial backer of the German football club TSG 1899 Hoffenheim, a club located close to his childhood home and which he played for as a teenager.
Roman Abramovich -$12.4 Billion
Roman Arkadyevich Abramovich is an Israeli-Russian billionaire businessman and politician.
Abramovich is the primary owner of the private investment company Millhouse LLC, and is best known outside Russia as the owner of Chelsea F.C., a Premier League football club. He was formerly governor of Chukotka Autonomous Okrug from 2000 to 2008. Roman is the richest person in Israel and the 11th richest in Russia.
Richest Football Club Owners in the World
Philip Anschutz- $10 Billion
Philip Frederick Anschutz is an American billionaire businessman who owns or controls many companies in a variety of businesses, including energy, railroads, real estate, sports, newspapers, movies, theaters, arenas and music.
Anschutz was one of the founders of Major League Soccer and owned several teams for periods of time, including the Los Angeles Galaxy, Chicago Fire, Colorado Rapids, Houston Dynamo, San Jose Earthquakes, D.C. United, and the New York/New Jersey MetroStars.
Stan Kroenke -$8.7 Billion
Enos Stanley Kroenke is an American billionaire businessman. He is the owner of Kroenke Sports & Entertainment, which is the holding company of English Premier League football club Arsenal F.C., the Los Angeles Rams of the NFL, Denver Nuggets of the NBA, Colorado Avalanche of the NHL, Colorado Rapids of Major League Soccer, Colorado Mammoth of the National Lacrosse League, the Los Angeles Gladiators of the Overwatch League, and the newly formed Los Angeles Guerrillas of the Call of Duty League.
Nasser Al-Khelaifi -$8 Billion
Nasser bin Ghanim Al-Khelaifi is a Qatari businessman and is the chairman of beIN Media Group, chairman of Qatar Sports Investments, president of Paris Saint-Germain (PSG), and Qatar Tennis Federation (QTF) and vice president of the Asian Tennis Federation for West Asia (ATF).
Richest Football Club Owners in the World
Zhang Jindong -$7.6 Billion
Zhang Jindong is a Chinese billionaire who, through his company the Suning Holdings Group, acquired a majority ownership stake in Serie A club Inter in 2016.
The Suning group is a retail business dealing in domestic appliances, but Jindong's other interests extend to the media and broadcasting sector, as well as sport.
Richest Football Club Owners in the World
Robert Kraft – $6 Billion
Robert Kenneth Kraft is an American billionaire businessman. He is the chairman and chief executive officer (CEO) of the Kraft Group, a diversified holding company with assets in paper and packaging, sports and entertainment, real estate development and a private equity portfolio.
He is the owner of the National Football League's New England Patriots, Major League Soccer's New England Revolution, and Gillette Stadium, where both teams play.
He also owns the Boston Uprising, the first esports team in New England.
Vinette Ebrahim Net Worth and Biography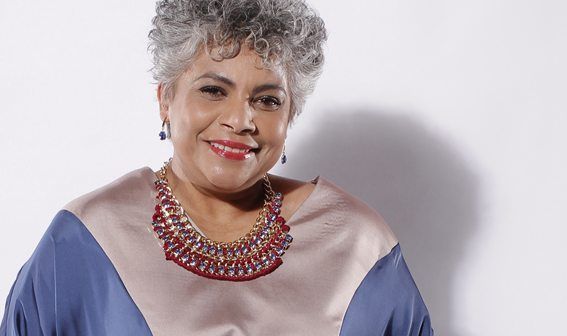 Glusea brings to you Vinette Ebrahim net worth and biography
Vinette Ebrahim is a South African actress and playwright known for her role as Charmaine Meintjies in the SABC 2 soap opera 7de Laan. She is the sister of actor Vincent Ebrahim.
In this article, we will be bringing to you Vinette Ebrahim net worth and biography
Ebrahim is the sister of South African-British actor Vincent Ebrahim. Her brother, six years her senior, named Ebrahim after himself. She was born on February 21, 1957
Ebrahim's father worked as a teacher in Woodstock, a suburb of Cape Town, South Africa, as well as an actor, writer, and director. In the late 1950s, he moved the family to Coventry, England, to work as a stage manager. The family later returned to South Africa
Read Sindi Dlathu net worth and biography
Career
Ebrahim has stated that she learned acting "on the hoof" in Cape Town, working as a stagehand, actor, and other jobs in the theatre.
Ebrahim has played the central role of Charmaine Beukes Meintjies on the South African television soap opera 7de Laan since 2000.
She has performed in theatres and at theatre festivals throughout South Africa, including Suidoosterfees and the Klein Karoo Nasionale Kunstefees.
At the Klein Karoo festival in 2007, she performed in an Afrikaans-language production of Athol Fugard's play, Boesman en Lena. She received the Kanna Award for Best Actress for her role as Lena.
At the 2013 Naledi Theatre Awards, Ebrahim won the award for Best Performance in a Play in a Leading Role (Female) for My Naam/Name is Ellen Pakkies. The play tells the real-life story of a South African woman convicted of killing her drug-addicted son after enduring years of abuse.
Ebrahim has also written plays, including Die Ongelooflike Reis van Max en Lola, a two-character work she co-wrote with South African playwright and director Hugo Taljaard. Ebrahim based the play in part on her long-time friendship with South African actor Chris van Niekerk.
In the play and in real life, the friendship between a gay white man and a Coloured woman persisted, even through the Apartheid era.
Ebrahim has said that during the Apartheid era, Van Niekerk would attend one cinema, while she attended another, and "then we'd come together and act stukkies (scenes) out".
At the Klein Karoo festival in 2016, she performed in Invisible, another play she authored in English and Afrikaans. In Invisible, she portrayed a homeless woman who once was a resident of Cape Town's District Six.
Ebrahim has also created a one-woman show about her life, Praat Die Storie Smaak Kry (Let's Spice It Up), which she has performed in Afrikaans and English throughout South Africa as part of National Women's Day celebrations.
In July 2019, it was announced that Ebrahim would exit her dual roles of Charmaine and her evil twin sister Vivian because "all potential stories around Charmaine and Vivian have been exhausted". Ebrahim ended her 19-year run on the show on 24 October 2019.
In an interview published in the South African magazine Kuier, Ebrahim stated that she had been forced to leave 7de Laan. She said that she had anticipated her exit for some time, and she disputed the claim that there were no more storylines for her character Charmaine.
On 7 November 2019, Ebrahim began a six-week guest appearance role on rival South African soap, Binnelanders.
Vinette Ebrahim Net Worth
Screen goddess Vinette Ebrahim net worth is estimated at $80 million according to briefly.co.za. She is one of the richest actresses in South Africa. She has won several awards for work, among them includes;
In 2007, Ebrahim won the Kanna Award for Best Actress for her performance in Boesman en Lena at the Klein Karoo arts festival.
In 2008, Ebrahim received the Rapport/City Press Prestige Award for her contributions to the arts.
In 2013, Ebrahim won the Naledi Theatre Award for Best Performance in a Play in a Leading Role (Female) for My Naam/Name is Ellen Pakkies.
Sindi Dlathu Net Worth and Biography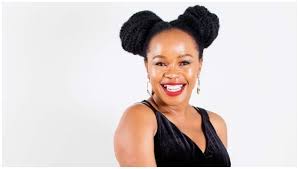 Glusea brings to you Sindi Dlathu net worth
Sindi Dlathu is a South African actress and musician. She's well known for portraying Thandaza Mokoena on Muvhango, a role she has longest played from the show's inception in 1997 until her departure in 2018.
Career
Dlathu was cast as the lead role's understudy in the stage version of Sarafina!. In the screen version, she worked alongside Whoopi Goldberg and was commissioned as an assistant choreographer to Michael Peters. In 1988 with the second cast led by Seipati Sothoane whom Sindi understudied. When the play went on tour, she stayed behind and did Township fever in 1989–1990 touring the US with the play for a year.
Read Pallance Dladla net worth
Dlathu then returned to school after four years of being with Mbongeni Ngema's committed artists. She completed her matric in 1996, and then went back to performing arts, stage plays in 1997 she was in the FNB Vita Award-winning Game, where she performed with Mary Twala, Abigail Kubeka, and the late Nomhle Nkonyeni.
She won the award for favourite actress at the 2020 DStv Mzansi Viewers' Choice Awards.
Sindi Dlathu Net Worth
Sindi Dlathu net worth is estimated at $ 5million. She is one of the richest celebrities in South Africa.
Pallance Dladla Net Worth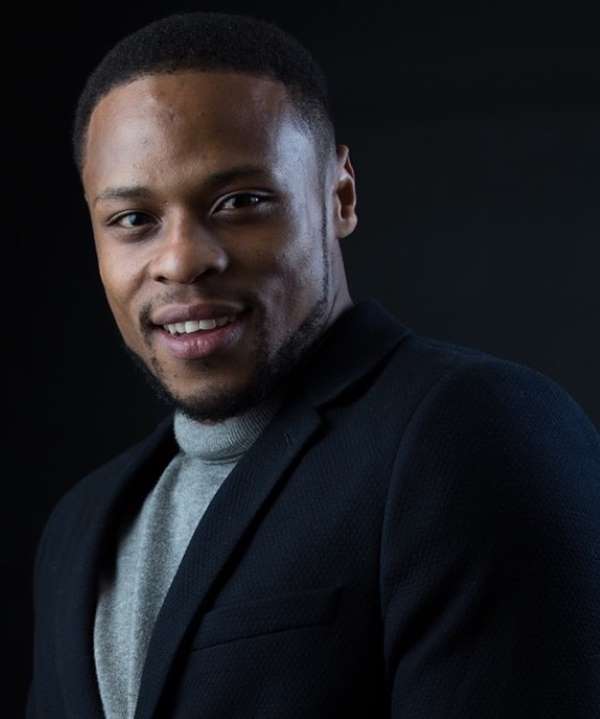 Glusea brings to you Pallance Dladla net worth
Pallance Dladla is a South African actor. He has received multiple awards and nominations, including the SAFTA Award. Dladla first gained recognition as a runner-up on the second season of Class Act. He lost to eventual winners Abdul Khoza and Tumie Ngumla, whom he later would work with in the SABC1 drama series Tempy Pusha.
Read Lasizwe Dambuzza net worth
Keep reading as we bring to you Pallance Dladla net worth and other information you need to know.
Pallance Dladla
Dladla was born in the Johannesburg, Gauteng province of South Africa. He was raised in the township of Soweto. Dladla grew up without his father and was raised by his grandfather. According to Dladla his grandfather named him "Pallance" after his favourite actor, Jack Palance. He attended Parktown Boys' High School in Wellington Road near Park town Mansion.
Dladla developed a love for acting at a young age. In 2010 he participated in the Milk and Bread nationwide DALRO scholarship competition, where his self-penned play was a runner up. While at school, Dladla won the Parktown Boys High Original Script Award along with the Best Actor Award.Dladla went on to win the Most Prestigious Best Actor Award in the ACT/DALRO/Nedbank Scholarships Development.
In 2019, Dladla starred in the Netflix thriller series Shadow as title character Shadrach "Shadow" Khumalo. Fellow cast members include Amanda Du-Pont, Khathu Ramabulana, and Tumie Ngumla. Shadow was Netflix's first South African original series and it premiered on 8 March 2019.
Pallance Dladla Net Worth
Pallance Dladla net worth is estimated at $2 million. Dladla enjoys dancing and watching movies in his spare time. His favorite movies include Scarface, Training Day and Mean Streets. Dladla has cited Al Pacino, Denzel Washington, and Johnny Depp as his favorite actors. Dladla is friends with Sdumo Mtshali, with whom he starred in Tempy Pushas, IsiBaya, iNumber Number and Hard to Get.