Top 10 Richest Black Women in the World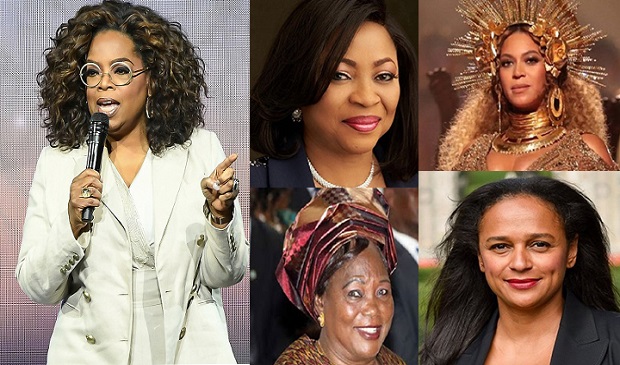 Who is the richest black woman in the world ?
There are a lot of wealthy self made black women in the worth in recent times than ever.
As of 2020, Oprah Winfrey still maintains the top spot as the richest black woman in the world.
Keep reading as we will be bringing to you the list of the top 0 wealthiest women as well.
The Richest Black Woman in the World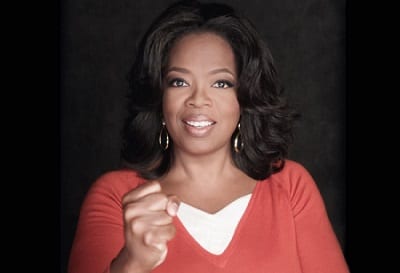 Oprah Gail Winfrey, is an American media executive, actress, talk show host, television producer and philanthropist. Oprah Winfrey net worth 2020 is $2.7 billion
She is best known for her talk show The Oprah Winfrey Show, broadcast from Chicago, which was the highest-rated television program of its kind in history and ran in national syndication for 25 years from 1986 to 2011. Dubbed the "Queen of All Media", she was the richest African American of the 20th century and North America's first black multi-billionaire, and has been ranked the greatest black philanthropist in American history. She has also been sometimes ranked as the most influential woman in the world.
Isabel dos Santos -$2.3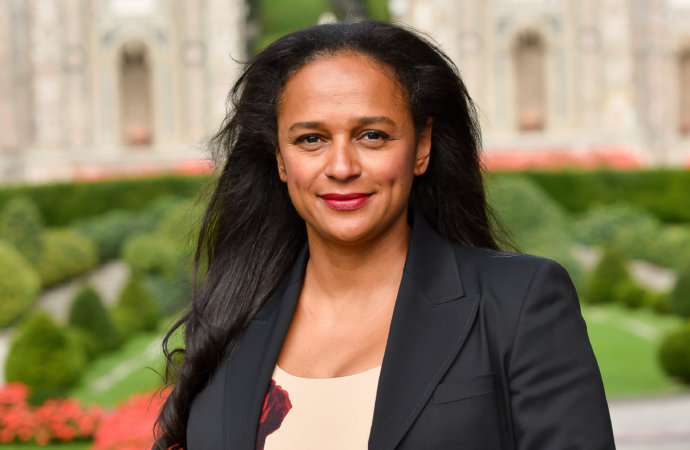 Another wealthy black woman in the world is Isabel dos Santos.
She is an Angolan businesswoman, Africa's richest woman and the eldest child of Angola's former President José Eduardo dos Santos, who ruled the country from 1979 to 2017.
Santos has built an impressive investment portfolio what includes a 25% stake in Angolan mobile phone company Unitel and a 25% stake in Angolan bank Banco BIC SA. Other holdings include a substantial stake in Nos SGPS, a Portuguese cable TV company and just under 20% of Banco BPI, one of Portugal's largest publicly traded banks.
Richest Black Woman in the World
She is the richest woman in Africa
Folorunsho Alakija -$1.3 Billion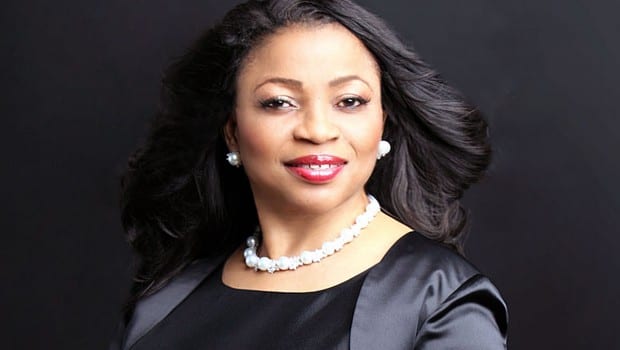 Folorunsho Alakija is vice chair of Famfa Oil, a Nigerian oil exploration company with a stake in Agbami Oilfield, a prolific offshore asset.
Alakija's first company was a fashion label whose customers included the wife of former Nigerian president Ibrahim Babangida.
The Agbami field has been operating since 2008; Famfa Oil says it will likely operate through 2024.
Haija Bola Shagaya -$700 million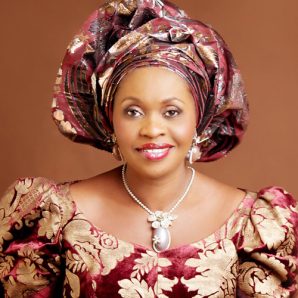 Hajia Bola Shagaya is a Nigerian businesswoman and fashion enthusiast. She is one of the richest women in Africa
She started her career with the audit department of the Central Bank of Nigeria before venturing into commercial activities in 1983. Her business experience started with the importation and distribution of photographic materials and she introduced the Konica brand of photographic materials into the Nigerian market and West Africa.
More on the Richest Black woman in the world
Sheila Johnson
Sheila Crump Johnson is an American businesswoman, co-founder of BET, CEO of Salamander Hotels and Resorts, and the first African-American woman to attain a net worth of at least one billion dollars.
Johnson is team president, managing partner, and governor of the WNBA's Washington Mystics, a position she earned before the 2005 season.
On May 24, 2005, Washington Sports and Entertainment Chairman, Abe Pollin, sold the Mystics to Lincoln Holdings LLC, where Johnson served as president.
Richest Black Woman in the World
She is the first African-American woman to be an owner or partner in three professional sports franchises: the Washington Capitals (NHL), the Washington Wizards (NBA), and the Washington Mystics (WNBA).
Johnson is CEO of Salamander Hospitality, a company she founded in 2005.
Janice Bryant Howroyd
Janice Bryant Howroyd is the founder and CEO of ACT-1 Group and the first African American woman to run a billion-dollar business. Her company, which provides workforce solutions such as temporary staffing, raked in a whopping $2.8 billion in revenues in 2017 and placed as No. 2 on BLACK ENTERPRISE'S annual BE 100s list of the nation's largest black businesses.
Bryant Howroyd launched the business back in 1978 with just $1,500, a $900 loan from her mother, a fax machine, and a phone. Today, the agency has over 17,000 clients and 2,600 employees in 19 different countries.
Rihanna -$600 million
Rihanna is the richest female musician in the world with a net worth of $600 million.
Aside being a successful musician, Rihanna is also involved in a lot of other ventures including; executive producer, fashion designer, actress, astute business entrepreneur and philanthropist.
Rihanna is one of the best-selling music artists, having sold over 250 million records worldwide. She has received numerous awards throughout her career such as 9 Grammy Awards, 12 Billboard Music Awards, 13 American Music Awards, 8 People's Choice Awards, among others.
Beyonce -$400 million
Beyonce is the wife of the richest and most successful rapper in history; Jay Z. Forbes reported that beyonce together with her husband has a net worth of $1.4 billion.
Beyoncé has released six studio albums, five live albums, three compilation albums, five EPs, one soundtrack album, one mixtape, two karaoke albums, and 62 singles (including 12 as a featured artist, nine promotional singles and five charity singles). She has sold 75 million albums and over 118 million records as a solo artist, she is often described as one of the best selling artiste in the world.
The Recording Industry Association of America (RIAA) recognized her as the Top Certified Artist of the 2000s decade.
Serena Williams
Serena Williams' net worth is estimated to be roughly $200 Million, and she is one of the richest tennis players in the world.
Serena Williams is known for her prowess on and off the tennis court. The 23-time Grand Slam winner has made a number of boss business moves. She launched Serena Ventures, an investment firm focused on companies founded by women and minorities, which has invested in 34 startups in a portfolio worth at least $10 million.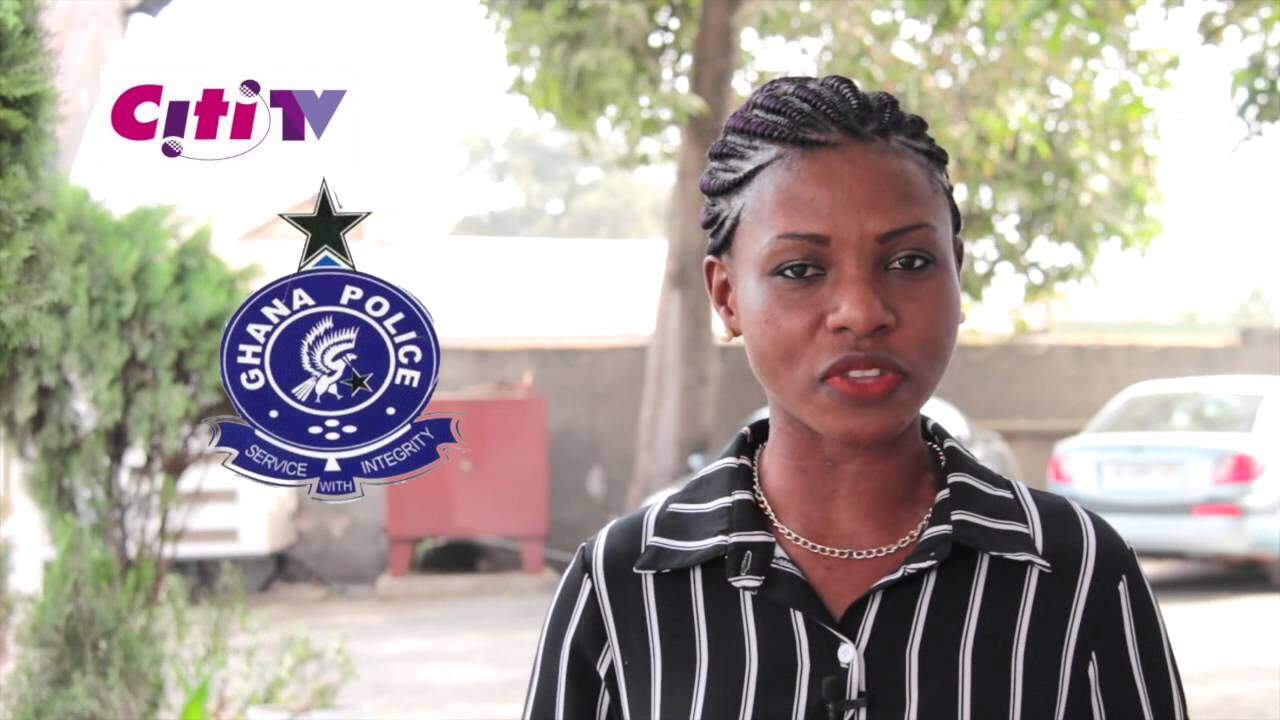 Pearl Akanya Ofori is a Ghanaian broadcast journalist and radio personality who currently works for Ghanaian radio station Citi FM (97.3) Ghana. She is a graduate of the University of Ghana (Legon).
She was nominated for the Radio and Television Personality Awards (RTP) organized by Big Event Ghana in 2015 Radio and TV Personality Award
Ofori began her early education at De Youngster's International School at Kokomlemle in Accra, and went on to attend the West African Senior High School in 2003.
Pearl Akanya Ofori
Read About Richest Journalist in Ghana
After her high school education, she attended the University of Ghana, Legon, where she offered a Program in Political Science, Psychology and Linguistics and majored in Linguistics.
Ofori was born in Ghana's capital, Accra, to Miss Grace Owusu and have two fathers- Rev. Joseph Akanya and Mr. Benson Owusu.
Ofori was among few persons selected by radioUnivers, a campus-based radio station, to attend a radio training in Dakar, Senegal. In 2012, she joined Citi FM (97.3) Radio where she currently serves as a broadcast journalist.
Facebook: Pearl Akanya Ofori
Twitter: @pearlakanya
Source Glusea.com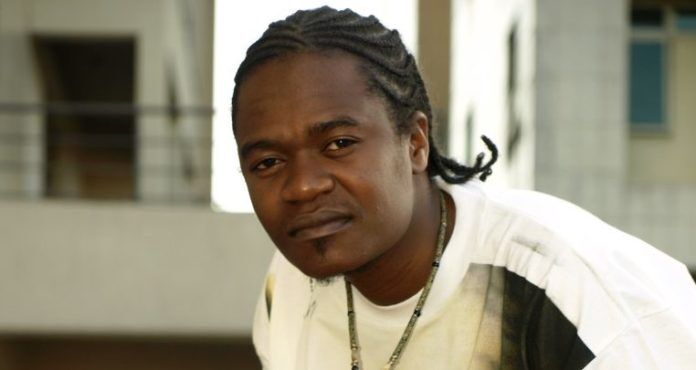 Paul Julius Nunda better known by his stage name Jua Cali, is a Kenyan hip-hop artist. In 2000, together with record producer Clemo, he founded Calif Records where he has been ever since. Jua Cali performs in Swahili and Sheng in a popular Kenyan style of rapping called genge. Read more on Jua Cali Net Worth here
Early life
Jua Cali was born in Eastlands, Nairobi. His parents, Doreen Onditi and Evans Onditi (deceased) were both schoolteachers. He grew up with a strict Catholic upbringing in California Estate to the east of Nairobi city.
Read Top 10 Richest Musicians in Africa
He began rapping at age 10, encouraged by his elder brother Christopher Sati. He was known as an introverted teenager who was often quiet, hardly ever socializing.
Jua Cali Net Worth
He attended Ainsworth Primary School (Standards 1 to 6); Shepherds Junior Buruburu (Standards 6 to 8); Jamuhuri High School and eventually Kenya Christian Industrial Training Institute (K.C.I.T.I) Eastleigh where he received a diploma in Information technology.
There, he played basketball with ambitions to make it to the Kenyan National Basketball Team.
He never made it in the team, blaming this on his height. His earlier foray into music included singing in a band called 'Sita Futi'. Sita Futi disbanded almost as soon as it was started leaving behind Jua Cali and his close friend Jemmoh.
The departing group members left to pursue careers outside music. Calif Records came into being after Jua Cali teamed up with childhood friend Clemo to form the record label that quickly became a hit factory, gaining prominence in the East Africa music scene with chart topping artists and music.
Calif Records also invented the Genge genre of Kenyan hip hop. Jua Cali often cites his brother, Chris, and his parents as his greatest influences in life.He is also related to dell xerxes as his brother in law
Jua Cali Net Worth
Jua Cali net worth is estimated at $16 million. He is one of the richest rappers in Kenya. He has a number of endorsements adding to his net worth.
Read Richest Musicians in Kenya
Music career
His first recorded track was Ruka, released in 2001, and was followed by Nipe Asali in 2002. In 2004 he collaborated with Pilipili in track "Kamata Dame". Like most Kenyan artists, it took several years before his first full album was released. His album "Juacali Sekta" reached the stores in 2006, containing mostly previously released singles.
His single Kwaheri (featuring Sainapei Tande-winner Coca-Cola pop star and radio presenter) was a major hit in Kenya in 2007.
At the New Year's Eve 2008/2009 he released a new album, Ngeli ya Genge. He has toured the US and other countries. In August 2007, he was among 100 most influential Kenyans as selected by The Standard newspaper.
His stage name Jua Cali, is derived from California, an estate in Nairobi (as is the name of Calif Records). It also resembles Jua Kali, a Swahili term meaning fierce sun, which has been taken to refer to Kenya's informal sector of the economy.
He has released a series of new songs with a new producer Keggah based in the United States. His new songs include Karibu Nairobi and Kuna Sheng which have both received massive airplay and good reviews.
Endorsements
Besides being talented, he's a commercial success, thanks to his appeal to the young and the not-so-young alike. For instance, he became Kenya's first artiste to get an endorsement deal when in 2007 he signed a reported Sh1-million-a-year deal with mobile phone giant Motorola for its W model.
And, according to the company, he was quite a catch. " Jua Cali is part of the Motorola family, and we are honored to have worked with him in the recent past," says Joanne Doyle, the marketing manager for East Africa. "He has been a great ambassador and, like Motorola, he is all about creativity, style, and substance, so we could not be happier that his hard work has been recognized at the prestigious Kisima awards."
Albums:
JuacaliSekta (October 2006:)
Ngeli ya Genge (December 2008)
TuGenge Yajayo(December 2013)
Mali Ya Umma (September 2019)
More on Jua Cali Net Worth
Biden Appoints Nigerian-Born Adewale Adeyemo As US Deputy Treasury Secretary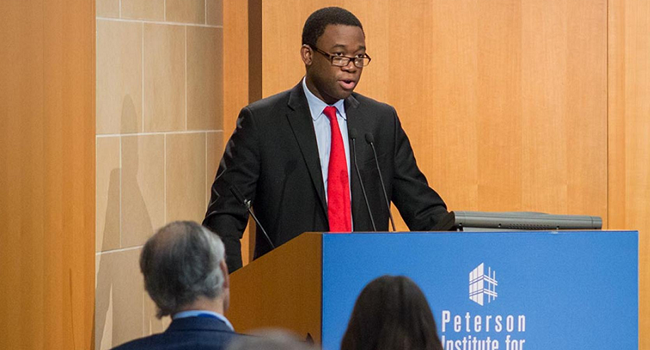 US President-elect, Joe Biden has appointed Nigerian-born attorney, Adewale  Adeyemo, as Deputy Treasury Secretary
"It's official! Wale Adeyemo becomes the first-ever Nigerian American Deputy Secretary of the US Treasury, in the history of the country!! Congrats to Wale," the Chairman of the Nigerians in Diaspora Commission (NIDCOM), Abike Dabiri-Erewa tweeted on Monday, confirming the appointment of the former senior international economic adviser during the Obama administration.
Adeyemo will serve under former Federal Reserve Chair Janet Yellen, who Biden plans to appoint to lead the US Treasury Department.
Born in Nigeria, Adeyemo was raised in California where he obtained a bachelor's degree before proceeding to Yale Law School for his legal education.
Adewale Adeyemo
Before his appointment into the Obama administration, Adeyemo worked as an editor at the Hamilton Project, then served as senior advisor and deputy chief of staff to Jack Lew in the United States Department of Treasury.
He later worked as the chief negotiator for the Trans-Pacific Partnership and also served as the first chief of staff of the Consumer Financial Protection Bureau under Elizabeth Warren.
In 2015, he was appointed to concurrently serve as Deputy National Security Advisor for International Economics and deputy director of the National Economic Council.
He went on to become the first president of the Obama Foundation.
According to Politico, Biden is also expected to name Cecilia Rouse, an African American economist at Princeton University, to lead the Council of Economic Advisers.