Top 10 Fastest cars in the world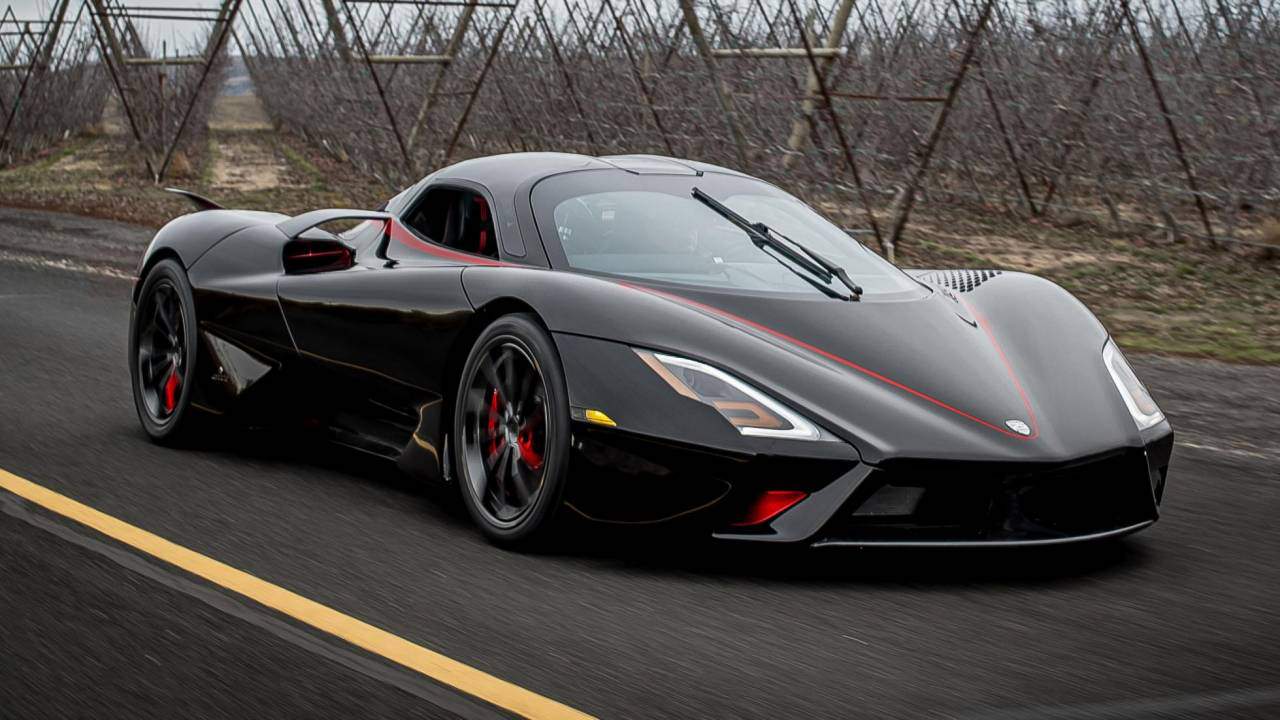 Glusea brings to you the top 10 fastest cars in the world
There is no such fulfilling thing than driving the fastest car in the world. It's a title that manufacturers have vied over for decades. The records have inched their way upwards as cars have gotten sleeker and lighter and speedier.
Not only are auto manufacturers using the finest materials and most meticulous measurements and techniques, but they're also partnering up with aerospace industries and innovating new engines with every updated production vehicle.
Read through as we bring to you the top 10 fastest cars in the world.
We sourced information from Luxe.digital , Automobilemag.com an other online sources to write this article
Top 10 Fastest Cars in the world
10 Tesla Roadstar – 400kph (250mph)
The Tesla Roadster is an all-electricbattery-powered four-seater sports carconcept made by Tesla, Inc. Tesla has said it will be capable of 0 to 60 mph (0 to 97 km/h) in 1.9 seconds, which is quicker than any street legalproduction car to date at its announcement in November 2017. The Roadster is the successor to Tesla's first production car, which was the 2008 Roadster.
Musk, Tesla CEO said in a tweet that higher-performance trim levels will be available beyond the base specifications, including a SpaceX package which would "include ~10 small rocket thrusters arranged seamlessly around car" which would supposedly allow the car dramatic improvements in "acceleration, top speed, braking & cornering", and even the ability to fly.
9 McLaren Speedtail
The McLaren Speedtail is a limited-production hybrid sports car manufactured by McLaren Automotive. This car is the fourth addition in the McLaren Ultimate Series, after the Senna, the P1, and the F1. The car is also part of the 18 new cars or derivatives that McLaren will launch as part of its Track22 business plan. The Speedtail was unveiled on October 26, 2018.
Slated for release in February 2020, the car recharges while driving.
The Speedtail is powered by a modified M840T from the 720S and a hybrid powertrain to generate 1,036 hp (773 kW; 1,050 PS). The Speedtail uses a carbon fibremonocoque, with the passenger seats integrated into the chassis, as well as dihedral doors like other McLaren models.
8 Rimac C Two
The Rimac C Two, stylized as C_Two, is a semi-autonomous all-electric sports car designed and manufactured by the Croatian automotive manufacturer Rimac Automobili. Unveiled at the 2018 Geneva Motor Show, it is the automaker's second car after the Rimac Concept One and is described as a significant technological leap, dubbed "a car alive with technology".
Read Mot expensive phone in the world
Rimac plans to produce 150 vehicles and is currently in the process of homologation for the global market. The first deliveries are expected to take place in 2020. The C_Two was sold out almost three weeks after its launch. The C Two is manufactured in the same factory and at the same rate (of roughly 1 per week) as the Pininfarina Battista, which is based on the same platform
7 Bugatti La Voiture Noire
Black Car is a supercar GT of luxury of the car manufacturer French Bugatti . Presented at the 2019 Geneva International Motor Show, this unique model is based on the Chiron, which pays tribute to the Bugatti Type 57 SC Atlantic produced in four copies, one of which, the black 57 Atlantic, disappeared between Molsheim and Bordeaux and n 'has never been found.
One of the most expensive and fastest cars in the world, it was sold for 11 million euros excluding taxes
It is powered by a 16-cylinder engine in W quad turbo of 8 liters to 1500 hp , also mounted in the Bugatti Veyron 16.4 , Bugatti Chiron , and Bugatti Divo , allowing a maximum speed of over 420 km / h , acceleration from 0 to 100 km / h in 2.4 s , and 0 to 200 km / h in 6.1 s
Top 10 fastest cars in the world
Koenigsegg Agera RS
The Koenigsegg Agera is a mid-engine sports car produced by Swedish car manufacturer Koenigsegg. It is a successor to the CCX/CCXR.
Read Most Expensive Car in the world
The Agera is powered by an in-house developed 5.0-litre V8 engine based on the Ford modular engine block and fitted with twin-turbochargers which generates a maximum power output of 706 kW (960 PS; 947 hp) at 6,900 rpm and 1,100 N⋅m (811 lbf⋅ft) of torque at 4,000 rpm. The total weight of the engine is only 197 kg (434 lb) due to a carbon fibre inlet manifold and aluminium construction.
Top 10 fastest cars in the world
SSC Tuatara
The SSC Tuatara is a sports car designed, developed and manufactured by American automobile manufacturer SSC North America
Initially it was to be powered by a 6.9-liter twin-turbocharged V8 engine but eventually the capacity of the engine was reduced to 5.9-liters in order to allow the engine to have a higher redline of 8,800 rpm. SSC has stated that the power output would be at 1,350 hp (1,007 kW; 1,369 PS) or 1,750 hp (1,305 kW; 1,774 PS) on E85 fuel, along with the top speed goal of 300 mph (483 km/h).
Top 10 fastest cars in the world
Hennessey Venom F5
The Hennessey Venom F5 is an upcoming high-performance sports car manufactured by the American vehicle-manufacturing company Hennessey Special Vehicles which was established in 2017. Hennessey has contracted with Delta Motorsport of Silverstone, England for the development of the vehicle, which will be the company's first all new proprietary vehicle as an accredited titled manufacturer. Delta Motorsport also produced all of the previous generation Venom GT cars for Hennessey at its facility in England.
Bugatti Chiron
The Bugatti Chiron is a mid-engine two-seater sports car developed and manufactured in Molsheim, France by French automobile manufacturer Bugatti Automobiles S.A.S.. The successor to the Bugatti Veyron, the Chiron was first shown at the Geneva Motor Show on 1 March 2016. The car is based on the Bugatti Vision Gran Turismo concept car.
The car is named after the Monegasque driver Louis Chiron. The car shares the name with the 1999 Bugatti 18/3 Chiron concept car.
Top 10 fastest cars in the world
Koenigsegg Jesko
The Koenigsegg Jesko is a limited production mid-engine sports car produced by Swedish automobile manufacturer Koenigsegg. Introduced at the 2019 Geneva Motor Show, the car succeeds the Agera. The name Jesko is a tribute to the company founder's father, Jesko von Koenigsegg. The automobile is named after Jesko von Koenigsegg, the father of Christian von Koenigsegg
The Jesko is primarily built as a high-performance track car, with focus on high aerodynamic downforce and more precise handling. Koenigsegg's other current production model, the Regera, is designed as a grand touring-oriented offering.
THE DEVEL SIXTEEN
The Devel Sixteen, named for the V16 engine shoehorned into a lengthened mid-engined set up, has declared it will not only achieve this milestone speed, but smash it to pieces by hitting 350mph – that's almost 100mph faster than the original Bugatti Veyron reached at 253mph.
According to their website, the Devel Sixteen was first conceptualised back in 2006 – very shortly after the Veyron came into being in 2005, which no doubt proved to be a major source of inspiration and a target to beat.
Top 10 Richest Women in the United States 2021
Top 10 richest women in the United States of America 2021: United States of America is known to be one of the most powerful nations in the world. It is also home to most of the wealthiest people in the world.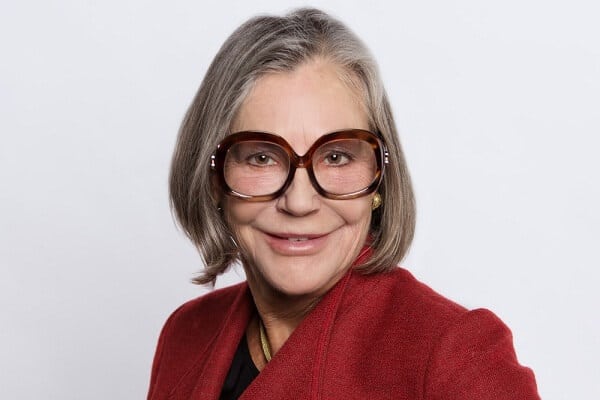 Top 10 richest women in the United States of America 2021: United States of America is known to be one of the most powerful nations in the world. It is also home to most of the wealthiest people in the world.
In this article, we bring to you the list of the top 10 richest women in the United States. The list is annual ranking of the richest self made females in America by Forbes. The list features only billionaires who have made it while investing in companies based in the United States.
According to this years ranking, heiress to the fortune of Walmart Alice Walton retains her spot as the richest female in the United States. The list also includes new comer Melinda Gates after her divorce with Bill Gates.
America in General has a supportive economy for investments of all kind. It is easy to survive as an entrepreneur in the United Sates despite the tight competition. The top 10 list of the richest women in the united States is a compilation of the most exceptional achievers in various business engagements they find themselves.
Keep reading as we unveil to you the top 10 wealthiest females in America.
Top 10 Richest Women in the United States
Alice Walton
Net Worth: $68 billion
Source of wealth : Walmart
Alice Louise Walton is an American heiress to the fortune of Walmart. In September 2016, she owned over US$11 billion in Walmart shares.
Walmart heiress Alice Walton remains the richest woman in the U.S. for the seventh year running. She's $5.6 billion richer than last year as a result of the 13% rise in Walmart stock.
Walton was born in Newport, Arkansas. She was raised along with her three brothers in Bentonville, Arkansas and graduated from Bentonville High School in 1966. She graduated from Trinity University in San Antonio, Texas, with a B.A. in economics.
Net Worth: 59 billion
Source of wealth: Amazon
MacKenzie Scott is an American novelist, and philanthropist. she has a net worth of US$59.0 billion making her the second richest woman in the United States, owing to a 4% stake in Amazon, after her divorce from Amazon founder and former chief executive Jeff Bezos.
She is known for her involvement in the founding and development of Amazon, as well as her now dissolved marriage to Bezos.
 She is a signatory to the Giving Pledge, a commitment to give at least half of her wealth to charity.
 In 2020, she made US$5.8 billion in charitable gifts, one of the largest annual distributions by a private individual to working charities. Scott donated a further $2.7 billion in 2021.
Julia Koch & family
Net Worth: $51 billion
Source of wealth: Koch industries
Julia Koch and her family comes in third place of our list of top 10 richest women in the united states of America.
Julia Margaret Flesher Koch  is an American socialite, billionaire, philanthropist, and one of the richest women in the world as well. She inherited her fortune from her husband, David Koch, who died in 2019.
With her late husband, she donated $10 million to Mount Sinai Medical Center and $10 million to Stanford Children's Hospital to study food allergies.
Julia Margaret Flesher was born on April 12, 1962. Her family came from a farming background, but when she was born her parents, Margaret and Frederic Flesher, had a furniture store called Flesher's.
After graduating from the University of Central Arkansas and working as a model, in 1984 Flesher moved to New York City, where she worked as fashion designer Adolfo's assistant 
Jacqueline Mars
Net worth: $32 billion
Source of wealth: candy, pet food
The fourth richest woman in the United States is Jacqueline Mars with a net worth of $32 billion.
Jacqueline Mars is an American heiress and investor. She is the daughter of Audrey Ruth (Meyer) and Forrest Mars, Sr., and granddaughter of Frank C. Mars, founders of the American candy company Mars, Incorporated. 
Jacqueline Mars owns an estimated one-third of Mars, the world's largest candymaker, founded by her grandfather. She worked for the company for nearly 20 years.
Jacqueline Mars was born on October 10, 1939. She attended and graduated from the boarding school Miss Hall's School in Pittsfield, Massachusetts. She graduated from Bryn Mawr College in 1961 with a degree in anthropology
More on Top 10 Richest Women in the United States
Miriam Adelson
Net worth: $31 billion
Source of wealth: Casinos
Miriam Adelson is an Israeli American physician and billionaire. Adelson is the 44th-richest person, 5th-richest woman in the United States, and richest Israeli in the world, with an estimated net worth of US$31 billion.
Miriam Farbstein was born in Tel Aviv, Mandatory Palestine in 1945, to parents who fled Poland before the Holocaust. Her father was a prominent member of the Mapam political party. In the 1950s, her family settled in Haifa, where Adelson's father owned and operated several movie theaters.
She attended the Hebrew Reali School for 12 years. She served mandatory army service as a medical officer at Ness Ziona.
After earning a Bachelor of Science in Microbiology and Genetics from the Hebrew University of Jerusalem, she earned a medical degree from Tel Aviv University's Sackler Medical School.
Miriam Adelson is among the top 10 richest women in the United States with a worth of $31 billion according to Forbes estimation.
Abigail Johnson
Net worth: $25.2 billion
Source of wealth: money management
Abigail Pierrepont Johnson is an American billionaire businesswoman. Since 2014, Johnson has been president and chief executive officer of American investment firm Fidelity Investments (FMR), and chairman of its international sister company Fidelity International (FIL).
Fidelity was founded by her grandfather Edward C. Johnson II. Her father Edward C. "Ned" Johnson III remains chairman emeritus of FMR.
As of March 2013, the Johnson family owned a 49% stake in the company, with Johnson herself holding an estimated 24.5%.
Johnson's wealth is approximately $25.2 billion, making her one of the world's wealthiest women and the 6th richest woman in the United States of America.
Laurene Powell Jobs
Net Worth: $22.2 billion
Source of wealth: Apple, Disney 
Laurene Powell Jobs is an American billionaire, businesswoman, executive and the founder of Emerson Collective, an organization that, among other investing and philanthropic activities, advocates for policies concerning education reform, social redistribution and environmental conservation.
She is the widow of Steve Jobs, co-founder and former CEO of Apple Inc., and she manages the Laurene Powell Jobs Trust.
She earned a B.A. in political science from the University of Pennsylvania School of Arts and Sciences and a B.S. degree in economics from the Wharton School of the University of Pennsylvania in 1985. She received her M.B.A. degree from the Stanford Graduate School of Business in 1991.
Net worth: $11 billion
Source of wealth: roofing
Diane Marie Hendricks is an American billionaire businesswoman and film producer from Wisconsin. She is the widow of the late businessman Ken Hendricks.
Hendricks was born and raised in Wisconsin, the daughter of dairy farmers. She graduated from Osseo-Fairchild High School in 1965, and had been divorced from her first husband for ten years when she met Ken Hendricks
Diane is among the wealthiest self-made female women in America with a net worth of $11 billion.
Blair Parry-Okeden
Net worth: $9.7 billion
Source of wealth: Media, Automotive.
Blair Parry-Okeden  is an American-born Australian billionaire heiress and philanthropist. Parry-Okeden is an heiress to the Cox Enterprises.
Parry-Okeden was born in 1950 in Honolulu, Hawaii, and educated there at La Pietra: Hawaii School for Girls, which was founded by her mother, Barbara Cox Anthony. She then studied to become a teacher.
Parry-Okeden's grandfather James M. Cox founded the privately held media company Cox Enterprises.
Her brother James C. Kennedy is the chairman, and her aunt, Anne Cox Chambers, is the largest shareholder and sits on the board. In 2007, following the death of her mother, Parry-Okeden inherited 25% of Cox Enterprises. She presently has no role at the company.
With a net worth of $9.7 billion, Blair Perry-Okeden is one of the top 10 richest woman in the United States of America.
Ann Walton Kroenke
Net Worth: $9.3 billion
Source of wealth: Walmart
Ann Walton Kroenke is an heiress to the Walmart fortune. Kroenke and her sister, Nancy Walton Laurie, inherited stock from her father, Bud Walton, who was the brother and an early business partner of Walmart founder Sam Walton.
She is the owner of the Denver Nuggets of the NBA and Colorado Avalanche of the NHL.
Her husband, Stan Kroenke, is the majority owner and CEO of the Los Angeles Rams (NFL), Arsenal (Premier League), Colorado Rapids (Major League Soccer), and Colorado Mammoth (National Lacrosse League).
Ann Walton Kroenke is the 10th richest woman in the United States with a net worth of $9.3 billion.
Thanks for reading about the top 10 richest women in the United States of America. Leave your reply in the comments section below.
Source: Glusea
Content on this website is protected by DMCA.  Dont waste your time copying because you would eventually remove it.