What are the Best Online Legal Services?
| Top 10 Best Online Legal Services 2023 | Service |
| --- | --- |
| LegalShield | Overall Best online Legal service |
| Rocket Lawyer | Best for fast legal help |
| Incfile | Best for setting up your startup |
| Avvo | Best Free Advice |
| Upcounsel | Best for outsourcing your legal department |
| Legalzoom | Best for pain-free IP protection |
| Nolo | Best for doing it all yourself |
| Legalnature | Best for DIY legal documents |
| Lawyer.com | Largest directory of local and regional lawyers |
| Legalmatch | Best for locating an attorney near you |
Table showing Top 10 Best Online Legal Services summary
Top 10 Best Online Legal Services 2023
The top best Online Legal Services 2023 has been compiled using data from various online sources on customer satisfaction, type of services provided, how effective and efficient they deliver their services.
Read How Successful People Think
Depending on the type of business you carry out and the location of your business, there are times you might need to seek the services of a particular legal counsel which might not be available in your location. In instances like this, online legal services can be the best way to go.
Online legal services have made it easier than ever to get the assistance you need right from your own home. Is is actually fast and secure to access legal service online than you might think.
From estate planning to starting a small business, there's an online legal service for everyone. We reviewed all the options out there and picked the best of the best based on value, service quality, price, reputation and more. Read through as we bring to you the top 10 best online legal services 2023.
Top 10 Best Online Legal Services
We sourced data from various review sites, the online legal sites and other websites such as Investopedia, Wikipedia, and more.
LegalShield
LegalShield is an American corporation that sells legal service products direct to consumer through employer groups and through multi-level marketing in the United States, and Canada. It was available in the United Kingdom from 2019 to 2021. LegalShield is one of the top 10 best online legal services on our list
LegalShield develops and markets pre-paid legal service plans through a network of more than 6,900 independent provider attorneys across the U.S. and Canada. The company also markets IDShield, a privacy and reputation management service that also provides identity theft monitoring and restoration. The company's membership plans are sold as employee benefits and directly through its multi-level marketing division.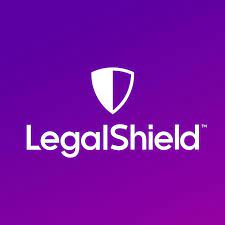 According to LegalShield, a single hour with an attorney can cost anywhere between $150 and $400, which is why the company offers a more affordable option through its all-inclusive plan. Monthly membership fees, which start at $29.95 for individuals and $49 for small businesses, cover many of the basic services you might need from an attorney at just a fraction of the cost.
Rocket Lawyer
Second on our list of the top 10 best on line legal services is Rocket Lawyer. Rocket Lawyer is an online legal technology company founded by Charley Moore in 2008, based in San Francisco, California. It provides individuals and small to medium-sized businesses with online legal services—including incorporation, estate plans, and legal document review. The company also provides a network of attorneys that consumers and small businesses can consult with on legal issues through its On Call service.
The online legal services are available to Rocket Lawyer account holders, and give access to online legal forms, help articles, and also extend to discounts with local attorneys. Rocket Lawyer's online database of legal forms was the original premise of the company, and has since expanded to include various other services.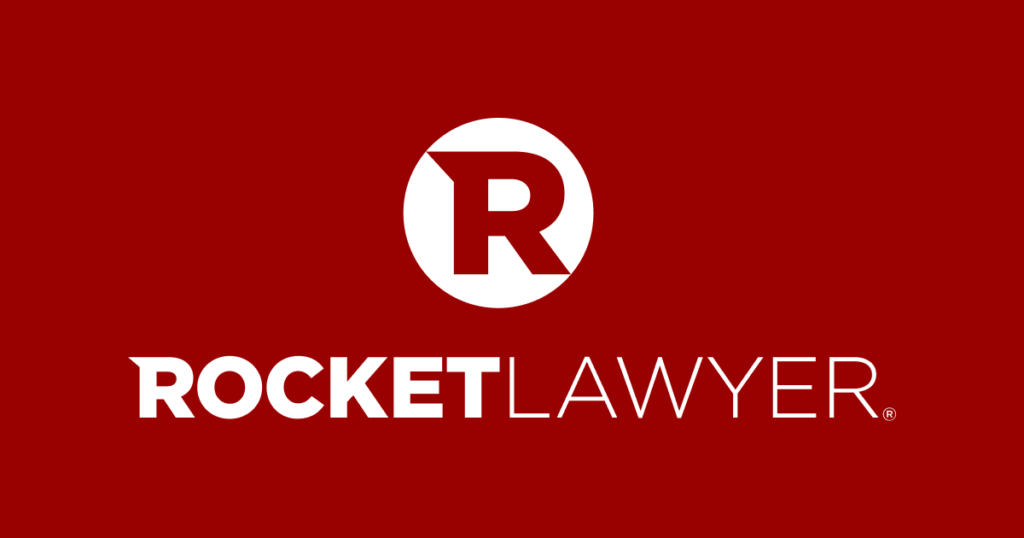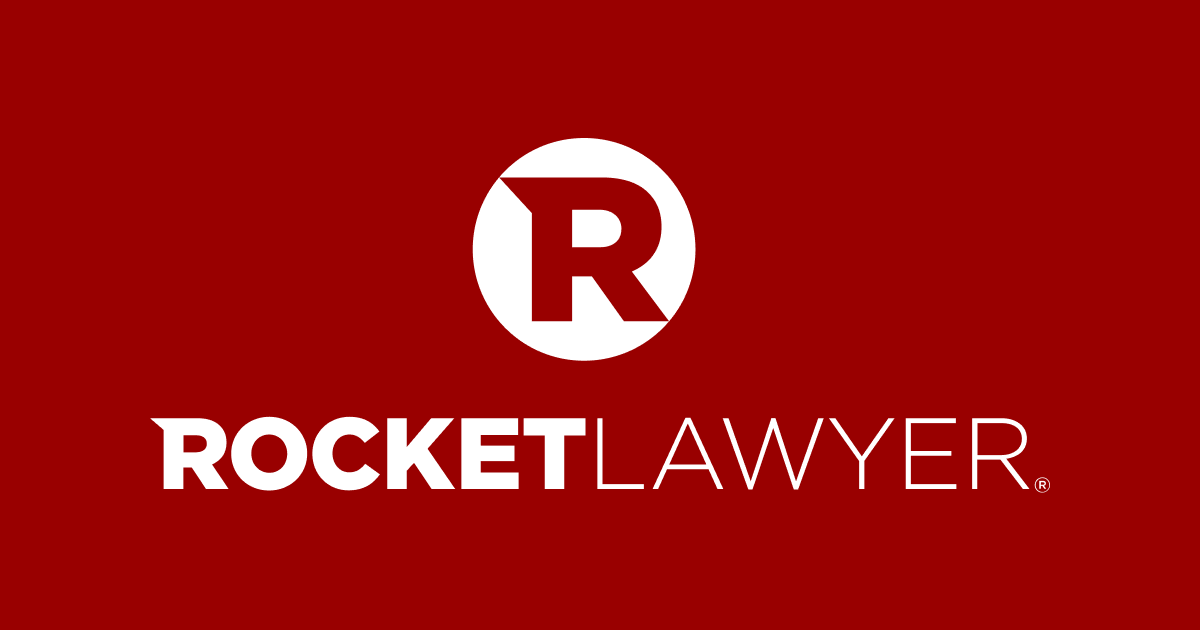 In addition to the do it yourself legal services, Rocket Lawyer offers consumers and businesses access to a network of lawyers who can review customers' legal documents, answer questions, and provide other legal services. you can contact Rocket lawyer here
LegalShield vs. Rocket Lawyer
Based on your needs, LegalShield and Rocket Lawyer provide a list of options to help you. LegalShield offers superior services for small businesses, while Rocket Lawyer provides for both businesses and individuals.
Depending on your legal needs, the two service providers have different payment structures available. LegalShield offers plans based on a monthly fee, while Rocket Lawyer has monthly fees or flat-rate fees for their services. They are both among the top 10 best online legal services.
more on Top 10 Best Online Legal Services
Incfile offers its customers three packages: Silver, Gold and Platinum. Pricing is determined by adding Incfile's service fee to state filing fees. This means the total price you'll pay depends on the type of entity and the state you decide to start your business in. For example, the Gold package costs $199 for an LLC in Arkansas but $354 to start the same business in New York.
Once you've started your business, Incfile continues to provide value by guiding you through annual compliance requirements and other necessary procedures. Gold members can take advantage of a business banking account, banking resolutions and tax consultation services; Platinum members also receive contract templates, expedited filing, and a domain name and business email with their fees.
The main downside to Incfile is its customer service. Phone support hours are limited to weekdays between 9 a.m. and 6 p.m. CST, and customers have complained of slow response times in the past. However, Incfile recently addressed these complaints publicly by doubling the size of its customer service team and adding live chat support.
Avvo
Avvo.com is an online marketplace for legal services, that provides lawyer referrals and access to a database of legal information consisting primarily of previously answered questions. Lawyer profiles may include client reviews, disciplinary actions, peer endorsements, and lawyer-submitted legal guides.
According to the website, the directory provides comprehensive profiles, client reviews, peer endorsements, and its own proprietary rating for more than 97% of all licensed attorneys in the United States. Avvo lawyer profiles are aggregated from public records provided by state bars and additional attorney licensing entities.
Avvo was founded in Seattle, Washington in 2006 by Mark Britton, a former legal counsel for Expedia, Inc.and Paul Bloom. Avvo is one of the top 10 best online legal services right now.
more on Top 10 Best Online Legal Services
Upcounsel
UpCounsel is an online marketplace for legal services created to enable users, primarily entrepreneurs and businesses, to find and hire attorneys.
UpCounsel started an online marketplace of lawyers that companies can view and seek for services. The site selects three or four lawyers that fit a business owner's needs and budget. The lawyers provide tailored proposals and bids; the business can choose one of the bids.
This allows businesses to secure legal assistance from independent lawyers instead of needing to sign a contract with a large law firm. UpCounsel determines what a business needs and then secures a lawyer who has the skills.
It gives lawyers and businesses access to a safe online service that lets them exchange information. UpCounsel takes care of the payments aspect of the relationship between businesses and lawyers.
Legalzoom
LegalZoom.com, Inc. is an online legal technology company that helps its customers create legal documents without necessarily having to hire a lawyer. Available documents include wills and living trusts, business formation documents, copyright registrations, and trademark applications. The company also offers attorney referrals and registered agent services.
Read Best Places to Buy Used Cars Online
LegalZoom also offers full-service packages with access to a licensed attorney for a set period of time. For example, the Last Will Estate Plan includes hands-on assistance from a lawyer to create your last will and testament, financial power of attorney and living will, plus one year of ongoing legal guidance related to your estate. The price is $179 for one person or $279 for two people.
While many platforms offer comparable services to LegalZoom, the company really shines in customer service. Phone support representatives are available 14 hours per day during the week and nine hours per day on weekends. Many documents include unlimited revisions. If you're not happy with the final product, simply contact customer service within 60 days for a full refund.
Most documents are delivered by digital download from LegalZoom, although a few can only be sent by mail. If you need help filing a document with the appropriate legal authority, this service is available but comes at an additional cost.
more on Top 10 Best Online Legal Services
Nolo
Nolo, formerly known as Nolo Press, is a publisher in Berkeley, California, that produces do-it-yourself legal books and software that allows people to handle simple legal matters such as making wills or writing business partnership contracts. Its areas of focus include immigration, family law, employment law, tenant and landlord issues, wills, trusts and intellectual property. Even though Nolo encourages consumers and small business owners to handle their own legal matters when it is reasonably feasible to do so, the company recommends getting professional legal help for disputable or difficult matters.
The company was founded in an attic in 1971 by Ralph Warner and family law attorney Ed Sherman. The company's logo shows the scales of justice tilted in favor of the reader, and includes the motto "LAW for ALL."
Legalnature
LegalNature gives you all you need for legal filings and templates. It's fast, reliable, and easy for anyone to use.
For the business owner that needs a critical document that is done right, done fast, and doesn't break the bank, LegalNature is a great option.
When it comes to non-disclosure agreements, termination forms, commercial lease agreements, and other important business documents, LegalNature helps you create without worry.
Here's a quick overview of some of LegalNature's top categories:
Business
Business formation
Commercial property
Estate planning
Healthcare
Human resources
Marriage and divorce
Landlord and tenant
Personal affairs
Property
Choose the legal document you'd like to create and LegalNature walks you step-by-step through the entire drafting process. When you're done, you can easily download and store the completed documents.
more on Top 10 Best Online Legal Services
Legalmatch
LegalMatch is a private company headquartered in San Francisco, California in the United States. It operates an online legal matching service where users submit a legal case and get responses including ratings and quotes from lawyers interested in their case
Source: Glusea