Top 10 Best African music stars to look out for in 2021
Top 10 Best Musicians in Africa 2021. Glusea brings to you the top most 10 of the best musical talents to watch out this year 2021. The list includes upcoming musicians with great talents all accross Africa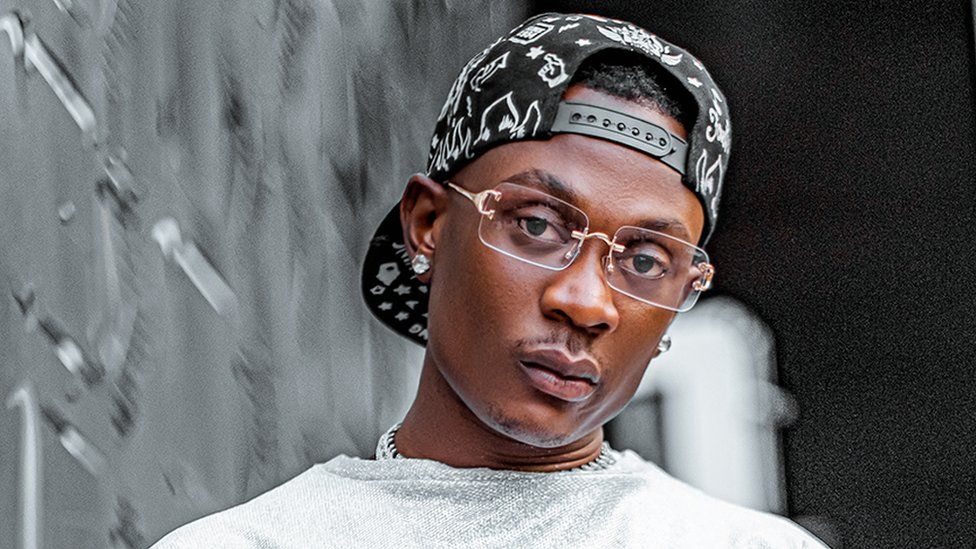 Who are the top 10 best musicians in Africa in 2021?
African musical talents keep soaring higher every single year. It has been projected that in the next ten to fifteen years, The will be more Musicians from Africa making global impacts in the entertainment industry than America and Europe.
In this article, we bring to you Top 10 best African musicians taking their career to the next level in the year 2021. Keep reading to find out.
Check out the Richest Musicians in Africa
Criteria for selecting the best African musicians was based on their current
Top 10 Best Musicians in Africa 2021
Elaine (South Africa)
Elaine is fast claiming her spot as one of the golden R&B voices from the continent.
In this era when many singers resort to auto tune, the 21-year-old stays true to her real voice.
She signed to US label Columbia records last August which should see her build on solid foundations.
Elaine captured fans with her authenticity and her 2019 song called You're the One. This saw her become one of the most streamed artists in South Africa.
Her debut EP Elements was a powerful introduction showcasing her hypnotic voice, filled with memorable lyrics about love and relationships over trap-soul and R&B.
Elaine is one of the Top 10 Best Musicians in Africa 2021
Fik Fameica (Uganda)
Fik Fameica, also known as Fresh Boy, is one of the most interesting rappers coming out of East Africa right now.
The rapper made his first appearance on the music scene in late 2017 with the single Kutama.
The 24-year-old steers away from typical mainstream Ugandan music and experiments with his sound that has been influenced by reggae.
Fik Fameica is breaking divisions and connecting with many young people through his music and has already scored collaborations with well known artists from across Africa, including Patoranking, Vanessa Mdee and Joeboy.
Gaz Mawete (Democratic Republic of Congo)
Gaz Mawete came onto the scene in 2018 with Olingi Nini, an easy, warm and melodic tune, and he rose to prominence in the world of Francophone music.
The Congolese dancer, who became known at home after taking part in talent contests, has collaborated with music royalty, including Fally Ipupa, who appeared on C'est Raté. Mawete also featured on Dadju's album Poison ou Antidote.
Mawete has a launch pad for 2021 after being nominated last year in the Best African Act category at last year's MTV Europe Music Awards.
Kabza De Small (South Africa)
Kabza De Small has made quite an impression since he first started releasing music in 2016.
The DJ and record producer is tagged the King of Amapiano, a genre originating in South Africa. His signature is melodic, energetic, welcoming and contagious music.
Kabza De Small has become a champion of a sound that crosses over into other African countries and is gaining acceptance across the world.
His influence can be heard in tracks recorded across the continent and that was recognized when he was nominated in MTV Europe's Best African Act category last year.
Kabza Da Small is among the Top 10 Best Musicians in Africa 2021
Top 10 Best Musicians in Africa 2021
KiDi (Ghana)
KiDi, part of a new generation of Ghanaian artists, had his breakthrough moment when his recording Sugar won album of the year at the 2020 Ghana music awards.
The singer's youthful Afrobeats and Highlife sound makes his music accessible to people beyond Ghana's borders.
In 2020, KiDi's song Say Cheese, from his Blue EP, gained the musician international prominence after American singer Teddy Riley collaborated with him on the remix.
The 27-year-old has also collaborated with other West African artists, including Davido and Mr Eazi.
Kidi is among the Top 10 Best Musicians in Africa 2021
Omah Lay (Nigeria)
Omah Lay caught our attention following the release of his song Bad Influence.
With his enchanting voice and well defined sound over a combination of Afrobeats, Afrofusion and soul, the fast rising artist has positioned himself as one to watch.
He is also leading the pack of new school artists from Nigeria and has worked with American singer and rapper 6lack.
Last year Omah Lay had a worrying few days after he was detained in Uganda for allegedly breaking coronavirus regulations, but a huge social media campaign for his release was testimony to his growing popularity.
Omoah Lay is one of the Top 10 Best Musicians in Africa 2021
Sha Sha (Zimbabwe)
Sha Sha is a gifted singer with a soulful sound, which she debuted on her 2019 EP Blossom.
The Zimbabwean born singer's stirring voice comes on strong over Amapiano sounds, which she opts for and this sets her apart.
Sha Sha was listed as one of the top 10 most streamed female artists on Spotify in South Africa in 2020 while her single Tender Love featuring DJ Maphorisa and Kabza De Small was listed as one of the most streamed songs.
Last year she also won Best New International Act at the BET Awards.
Top 10 Best Musicians in Africa 2021
Soraia Ramos (Cape Verde)
Soraia Ramos is among Top 10 Best Musicians in Africa 2021
With her sweet voice, Soraia Ramos is exploring themes of love and relationships with lyrics in Portuguese and sometimes Creole.
She has given kizomba a refreshing twist, sometimes infusing it with elements of hip-hop and R&B.
The Cape Verdean singer is currently making waves with her single O Nosso Amor jointly released with Calema as well as the remix of her single Bai with Lisandro.
On YouTube her music videos for both the original version of Bai and the remix have more than 15 million views.
Tems (Nigeria)
Commanding attention with the release of her 2019 single Try Me, Tems is a Nigerian singer-songwriter on the rise.
Renowned for her powerful voice, her music is layered over an infectious sound accentuated with elements of soul, hip-hop and R&B.
There's a certain freedom that comes with her lyrics emphasising that the artist is in control.
With the release of her EP For Broken Ears, Tems is building a fan base that stretches beyond Nigeria and the continent.
Zuchu (Tanzania)
As an upcoming artist, Zuchu's growth has been phenomenal.
The singer performs in Swahili and English and is fond of experimenting with the Tanzanian genre Bongo Flava. Last year saw the singer releasing her debut EP I Am Zuchu and she also signed to Diamond Platnumz' record label WCB Wasafi.
According to the BoomPlay streaming app, her EP was the most played album in Tanzania in 2020, and her music videos have gathered millions of views on You Tube.
Thank for reading about top 10 best musicians in Africa. Leave your reply in the comments below.
Source: Glusea
Richest Presidents in Africa 2021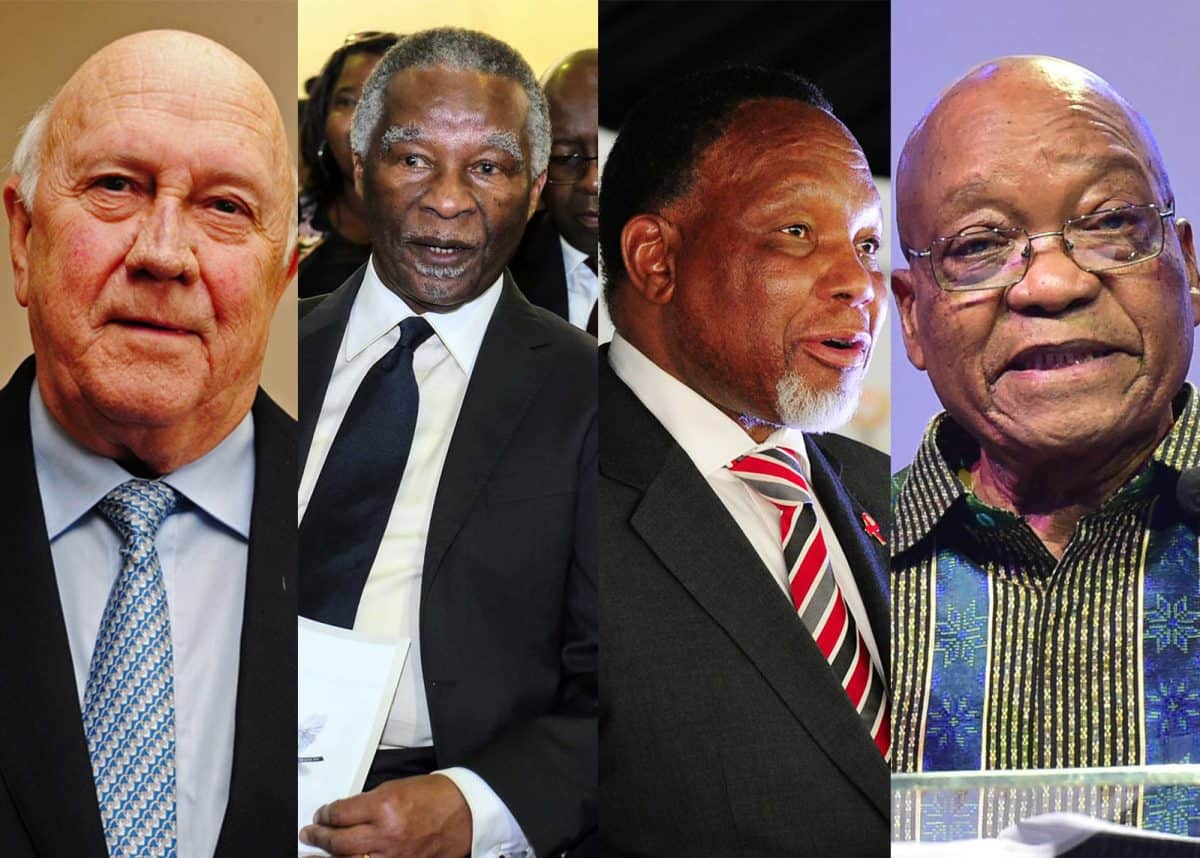 Glusea.com brings to the richest presidents in Africa 2021 .
Africa is often perceived as the poorest continent in the world. A lot of the world leaders attribute this to poor governance, political instability. It is often said that most of the leaders in Africa take up leadership positions for their own gain. How true is this?
We have put together the top 10 richest presidents in Africa 2021. This list was compiled from Fatumasvoice and African Hype. Before you read through can you guess which president will be in the list?
Read Richest Man in Ghana 2020
Top Ten Presidents in Africa 2020
King Mohammed VI ($5.8 billion) – Morocco
Mohammed VI (born 21 August 1963)  is the King of Morocco. He is a member of the Alaouite dynasty and ascended to the throne on 23 July 1999 upon the death of his father, King Hassan II.
Mohammed is Morocco's leading businessman and banker. In 2015, he was estimated by Forbes magazine to be worth US$2.5 billion, and the Moroccan Royal Family has one of the largest fortunes in the world.  Along with his family, they hold the majority stakes in the Société Nationale d'Investissement (SNI),   SNI has a diverse portfolio consisting of many important businesses in Morocco and operating in various sectors such as; Attijariwafa Bank (banking), Managem (mining), Onapar, SOMED (tourism/real-estate and exclusive distributor of Maserati), Wafa Assurance (insurance), Marjane (hypermarket chain), Wana-Inwi (telecommunications), SONASID (Siderurgy), Lafarge Maroc (cement manufacturer), Sopriam (exclusive distributor of Peugeot-Citroën in Morocco), Renault Maroc (exclusive distributor of Renault in Morocco) and Nareva (energy).
Read Richest Men in Africa Forbes 
2. Ali Bongo Ondimba ($1 billion) – Gabon
Ali Bongo Ondimba (born Alain Bernard Bongo; 9 February 1959), sometimes known as Ali Bongo, is a Gabonese politician who has been President of Gabon since October 2009.
Ali Bongo is the son of Omar Bongo, who was President of Gabon from 1967 until his death in 2009. During his father's presidency, he was Minister of Foreign Affairs from 1989 to 1991 and represented Bongoville as a Deputy in the National Assembly from 1991 to 1999; subsequently he was Minister of Defense from 1999 to 2009. Following his father's death after 41 years in power, he was first elected in the August 2009 presidential election. He was re-elected in August 2016, in elections marred by numerous irregularities, arrests, human rights violations and post-election violence. Bongo is also President of the Gabonese Democratic Party.
Richest presidents in Africa 2021
3. Teodoro Obiang Nguema Mbasogo ($600 million) – Equatorial Guinea
Teodoro Obiang Nguema Mbasogo  is an Equatoguinean politician who has been President of Equatorial Guinea since 1979. He ousted his uncle, Francisco Macías Nguema, in an August 1979 military coup and has overseen Equatorial Guinea's emergence as an important oil producer, beginning in the 1990s. Obiang was Chairperson of the African Union from 31 January 2011 to 29 January 2012. He is the second longest consecutively serving current non-royal national leader in the world.
Obiang has been widely accused of corruption and abuse of power. In marked contrast to the trend toward democracy in most of Africa, Equatorial Guinea is currently a dominant-party state, in which Obiang's Democratic Party of Equatorial Guinea (PDGE) holds virtually all governing power in the nation. The constitution provides Obiang sweeping powers, including the right to rule by decree, effectively making his government a legal dictatorship.
Richest presidents in Africa 2021
4. Uhuru Kenyatta ($500 million) – Kenya
Uhuru Muigai Kenyatta  is a Kenyan politician, businessman, and the fourth and current President of the Republic of Kenya He served as the Member of Parliament (MP) for Gatundu South from 2002 to 2013. Currently, he is a member and the party leader of the Jubilee Party of Kenya. Uhuru was previously associated with the Kenya Africa National Union before joining The National Alliance, one of the allied parties that campaigned for his reelection during the 2017 general elections.
Read Richest Man in The World 2020
He is the son of Jomo Kenyatta, Kenya's first President, and his fourth wife Mama Ngina Kenyatta.  Uhuru was re-elected for a second term in the August 2017 general election, winning 54% of the popular vote. The win was formally declared on national television by the Chairman of the Independent Electoral and Boundaries Commission Wafula Chebukati. However, Uhuru's election was successfully challenged in the Supreme Court of Kenya by his main competitor, Raila Odinga. On 1 September 2017, the court declared the election invalid and ordered a new presidential election to take place within 60 days from the day of the ruling. A new presidential election was held on 26 October, which he won, with 39% participation due to voter fatigue, voter apathy, and being boycotted by the opposition.
Read Number 5 of Top ten Richest Presidents in Africa 2021
5. Paul Kagame ($500 million) – Rwanda
Paul Kagame  is a Rwandan politician and former military leader. He is the 4th and current President of Rwanda, having taken office in 2000 when his predecessor, Pasteur Bizimungu, resigned. Kagame previously commanded the Rwandan Patriotic Front, the Uganda-based rebel force that invaded Rwanda and was one of the parties of the conflict during the Rwandan genocide. He was considered Rwanda's de facto leader when he served as Vice President and Minister of Defence from 1994 to 2000. He was re-elected in August 2017 with an official result of nearly 99% in an election criticized for numerous irregularities. He has been described as the "most impressive" and "among the most repressive" African leaders.
richest presidents in Africa 2021 Number 6
6. Cyril Ramaphosa ($450 million) – South Africa
Matamela Cyril Ramaphosa  is a South African politician and the fifth and current President of South Africa. He succeeded Jacob Zuma. Previously an anti-apartheid activist, trade union leader and businessman, Ramaphosa served as the Deputy President of South Africa from 2014 to 2018. He was elected President of the African National Congress (ANC) at the ANC National Conference in December 2017. He is also the former Chairman of the National Planning Commission, which is responsible for strategic planning for the future of the country, with the goal of rallying South Africa "around a common set of objectives and priorities to drive development over the longer term". Ramaphosa was elected president by the National Assembly to his first full term on May 22 following the ANC's victory in the 2019 South African general election. In 2020, Ramaphosa began serving as Chairperson of the African Union.
Read Richest Politicians in Ghana
He has been called a skillful negotiator and strategist  who acted as the ANC's Chief Negotiator during South Africa's transition to democracy. Ramaphosa built up the biggest and most powerful trade union in the country – the National Union of Mineworkers (NUM). He played a crucial role, with Roelf Meyer of the National Party, during the negotiations to bring about a peaceful end to apartheid and steer the country towards its first fully democratic elections in April 1994
richest presidents in Africa 2021 Number 7
7. King Mswati III ($200 million) – Swaziland
Mswati III is the king of Eswatini and head of the Swazi Royal Family. He was born in Manzini in the Protectorate of Swaziland to King Sobhuza II and one of his younger wives, Ntfombi Tfwala. He was crowned as Mswati III, Ingwenyama and King of Swaziland, on 25 April 1986 at the age of 18, thus becoming the youngest ruling monarch in the world at that time. Together with his mother, Ntfombi Tfwala, now Queen Mother , he rules the country as an absolute monarch. Mswati III is known for his practice of polygamy (although at least two wives are appointed by the state) and currently has 15 wives. His policies and lavish lifestyle have led to local protests and international criticism.
8. Abdel Fattah el-Sisi ($185 million) – Egypt
Abdel Fattah Saeed Hussein Khalil el-Sisi  is an Egyptian politician who is the sixth and current President of Egypt, former Director of Military Intelligence, former Minister of Defence, and former General. Starting 10 February 2019, Sisi also began serving a one-year term as Chairperson of the African Union, which concluded in 2020.
Sisi was born in Cairo and after joining the military, held a post in Saudi Arabia before enrolling in the Egyptian Army's Command and Staff College. In 1992, Sisi trained at the Joint Services Command and Staff College at Watchfield, Oxfordshire, in the United Kingdom, and then in 2006 trained at the United States Army War College in Carlisle, Pennsylvania. Sisi served as a mechanized infantry commander and then as director of military intelligence. After the Egyptian revolution of 2011 and the election of Mohamed Morsi to the Egyptian presidency, Sisi was appointed Minister of Defence by Morsi on 12 August 2012, replacing the Mubarak-era Hussein Tantawi.
richest presidents in Africa 2021 Number 9
9. Isaias Afwerki ($100 million) – Eritrea
Isaias Afwerki (born 2 February 1946, is the first and current president of Eritrea, a position he has held since after the Eritrean War of Independence in 1993. He led the Eritrean People's Liberation Front (EPLF) to victory in May 1991, ending the 30-year-old war for independence.
Isaias is the leader of Eritrea's sole legal political party, the People's Front for Democracy and Justice (PFDJ). He has been cited for human rights violations by the United Nations and Amnesty International. In 2015, Reporters Without Borders ranked Eritrea under the government of President Isaias Afewerki last in its press-freedom index for the eighth year running.
Read Number 10  Richest Presidents in Africa 2021
10. Idriss Déby ($50 million) – Chad
General Idriss Déby Itno is a Chadian politician who has been the President of Chad since 1990. He is also head of the Patriotic Salvation Movement. Déby is of the Bidyat clan of the Zaghawa ethnic group. He took power at the head of a rebellion against President Hissène Habré in December 1990 and has since survived various rebellions against his own rule. He won elections in 1996 and 2001, and after term limits were eliminated he won again in 2006, 2011, and 2016. He added "Itno" to his surname in January 2006. He is a graduate of Muammar Gaddafi's World Revolutionary Center.
In conclusion, the source of wealth for most of the richest presidents in Africa 2021 is as a result of their long term in office.
Content on this website is protected by DMCA.  Dont waste your time copying because you would eventually remove it.