Top 10 BEST MONEY MAKING APPS
Glusea bring to you the top 10 best money making apps
Sometimes you need extra cash for bills. We've all been there, especially if you live in an expensive city. Maybe you are trying to save up for something special. If you are wondering how to make money today or what apps pay you real money, you've come to the right place.
Before we go any further, you need to know that these money making apps are not a substitute for your day job. That said, they are a great way to supplement income in the short term.
Top 10 BEST MONEY MAKING APPS
Survey Junkie is a legitimate way to earn extra cash while you are waiting for the bus, on your lunch break, or even when vegging on the couch.
I like to earn money with Survey Junkie as I wake up in the morning. Survey Junkie is 100% free and easy to sign up.
Once signed up, (which takes less than 1 minute), you can start taking surveys on the go, from anywhere on your phone!
With Survey Junkie, you can make the most money in the least amount of time (compared with many other sites)!
InboxDollars
InboxDollars is a cash rewards website that pays its members in exchange for completing online tasks, playing games, filling out surveys, and more!
First-time users can earn a $5 Sign-up bonus after verifying their email address.
This is an easy way to earn money right from your phone.
Paribus
If you purchased something online within the past year, and that item decreased in cost, the store might owe you a refund. With the money-saving Paribus App, you can take back your money and get refunded for things that you've already bought!
Yes, you read that correctly. It is possible that stores owe you money! Paribus just secured 2 free months of Amazon prime for my mom (compensation methods can vary).
If you are someone who shops online frequently (I certainly am), then you might be looking at a quick refund! This is a great way to make an extra, $20, $30, or even to make $300 fast!
Public's iOS and Android apps let you connect with other investors much like you connect with friends on social media. Interacting with more experienced traders can help you if you're just starting out and not sure where to invest.
The platform has about 50 investing themes that bundle similar companies together. Maybe you want to invest in women-led businesses or environmentally conscious companies? Public has a theme for that, helping you invest with your heart along with your head.
One of its coolest features is the ability to invest in slices. Say you want to own a part of Apple or Amazon, but don't have thousands of dollars. With slices, you can buy "fractional shares" to make things a little more affordable when you're just starting out.
Public has a super-sleek interface and is very user-friendly. There's no minimum to get started and no trade fees.
Swagbucks is known as a premier destination to take surveys to earn money for giving your opinion online. They give access to tens of thousands of paid survey opportunities each day. They even offer plenty of ways to earn money while shopping online.
It's really simple. Just press a few buttons in your free time and boom! Money!
Swagbucks is one of the best paying survey sites that will earn you money from your phone and pay via PayPal or gift cards.
Read Also Top 10 Best Casinos in Kenya
With every online survey, you are influencing decision-makers from premier companies and organizations.
Capital One Shopping
Capital One Shopping (formerly Wikibuy) is a savings/coupon shopping app and browser extension that lets you compare prices among various online retailers, find better coupon codes and even find better deals among the multiple sellers within Amazon.
If you shop online through Capital One Shopping you can earn credits on your purchases that can be redeemed for gift cards. For example, you can get 1% back on purchases made at Dell.com, 2% from Walmart.com, 9% on purchases at JCPenney, or 4% from Groupon.
Saving money is making money.
Just start your purchase journey through the Capital One Shopping app and earn rewards. Average credits at many stores are 2.0% – 10% with some stores offering limited-time double rewards!
MyPoints
MyPoints is a platform that allows you to earn gift cards for answering surveys, playing games, watching videos, and many other online activities!
MyPoints will also pay you to shop online! Earn free gift cards when you shop online at over 2,000 top retailers like Walmart, eBay, and Amazon.
You're going to buy things anyway, you may as well buy it through MyPoints to save money and earn that free gift card!
$5 Sign-up Bonus: Complete five surveys.
$10 Task Bonus: Make your first purchase of $20 or more and receive a $10 Amazon Gift Card.
Fundrise is the crowdsourcing real estate investment platform that allows you to invest in real estate for only $500.
They expect an 8-11% annual return. In 2017, my annual return was 9%. This can be a solid return on investment and a great way to diversify your traditional stock and bond investment allocation.
Additionally, Fundrise is a great way to invest in the real estate market while you are saving up for a downpayment for your future home!
I have been investing with Fundrise for 4 years now. I believe in this product and only recommend things that I've personally tried.
Postmates
If you live in a city, you will agree that people are spending less time in stores. The COVID-9 coronavirus pandemic has only exacerbated this. The delivery industry is on the rise, so take advantage and get paid!
Use your spare time (or even your lunch break) to side hustle for extra cash.
Can you really earn that much?
YES. By delivering for Postmates, I saved up enough money to buy an engagement ring! Seriously – you can easily make $500 this week by completing 50 deliveries.
Another service similar to PostMates, but centered around food delivery, is DoorDash. This service is really starting to take off, so lots of earning opportunities depending on where you live.
Truebill
Have you ever signed up for a service — an online magazine or an obscure video streaming service, maybe — and then forgot you subscribed?
Well, that service's billing department won't be so forgetful. It'll keep charging you, month after month. If it's a small enough fee, you may not notice it for a few months.
Truebill would like to notice for you. Download the free Truebill app, connect your main checking account or accounts, and let the app get to work.
The app will analyze your spending habits and identify recurring charges which you may want to eliminate. If you want to keep paying a bill, that's fine. If you don't, Truebill can cancel the subscription for you.
And there's more to this app. Truebill can negotiate with service providers on your behalf to lower your monthly fees. The service can also monitor your utilities such as cable to report outages and seek refunds.
Truebill has a free version, but here's the catch: Truebill will keep 40 percent of what it saves you. If the service saves you $500 a year, it'll claim $200 of those savings.
Still, in this scenario, you'd be saving $300 a year without doing the work.
To get the most out of Truebill you'd have to subscribe. (Ironic, right?) It's about $5 a month (or $36 paid upfront for a year).
Post by Millennialmoney
Top 10 Richest Women in the United States 2021
Top 10 richest women in the United States of America 2021: United States of America is known to be one of the most powerful nations in the world. It is also home to most of the wealthiest people in the world.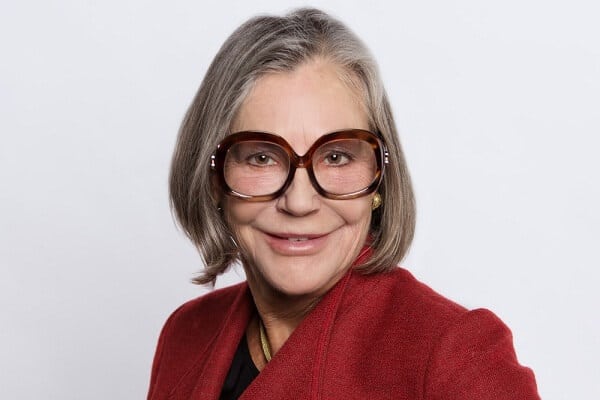 Top 10 richest women in the United States of America 2021: United States of America is known to be one of the most powerful nations in the world. It is also home to most of the wealthiest people in the world.
In this article, we bring to you the list of the top 10 richest women in the United States. The list is annual ranking of the richest self made females in America by Forbes. The list features only billionaires who have made it while investing in companies based in the United States.
According to this years ranking, heiress to the fortune of Walmart Alice Walton retains her spot as the richest female in the United States. The list also includes new comer Melinda Gates after her divorce with Bill Gates.
America in General has a supportive economy for investments of all kind. It is easy to survive as an entrepreneur in the United Sates despite the tight competition. The top 10 list of the richest women in the united States is a compilation of the most exceptional achievers in various business engagements they find themselves.
Keep reading as we unveil to you the top 10 wealthiest females in America.
Top 10 Richest Women in the United States
Alice Walton
Net Worth: $68 billion
Source of wealth : Walmart
Alice Louise Walton is an American heiress to the fortune of Walmart. In September 2016, she owned over US$11 billion in Walmart shares.
Walmart heiress Alice Walton remains the richest woman in the U.S. for the seventh year running. She's $5.6 billion richer than last year as a result of the 13% rise in Walmart stock.
Walton was born in Newport, Arkansas. She was raised along with her three brothers in Bentonville, Arkansas and graduated from Bentonville High School in 1966. She graduated from Trinity University in San Antonio, Texas, with a B.A. in economics.
Net Worth: 59 billion
Source of wealth: Amazon
MacKenzie Scott is an American novelist, and philanthropist. she has a net worth of US$59.0 billion making her the second richest woman in the United States, owing to a 4% stake in Amazon, after her divorce from Amazon founder and former chief executive Jeff Bezos.
She is known for her involvement in the founding and development of Amazon, as well as her now dissolved marriage to Bezos.
 She is a signatory to the Giving Pledge, a commitment to give at least half of her wealth to charity.
 In 2020, she made US$5.8 billion in charitable gifts, one of the largest annual distributions by a private individual to working charities. Scott donated a further $2.7 billion in 2021.
Julia Koch & family
Net Worth: $51 billion
Source of wealth: Koch industries
Julia Koch and her family comes in third place of our list of top 10 richest women in the united states of America.
Julia Margaret Flesher Koch  is an American socialite, billionaire, philanthropist, and one of the richest women in the world as well. She inherited her fortune from her husband, David Koch, who died in 2019.
With her late husband, she donated $10 million to Mount Sinai Medical Center and $10 million to Stanford Children's Hospital to study food allergies.
Julia Margaret Flesher was born on April 12, 1962. Her family came from a farming background, but when she was born her parents, Margaret and Frederic Flesher, had a furniture store called Flesher's.
After graduating from the University of Central Arkansas and working as a model, in 1984 Flesher moved to New York City, where she worked as fashion designer Adolfo's assistant 
Jacqueline Mars
Net worth: $32 billion
Source of wealth: candy, pet food
The fourth richest woman in the United States is Jacqueline Mars with a net worth of $32 billion.
Jacqueline Mars is an American heiress and investor. She is the daughter of Audrey Ruth (Meyer) and Forrest Mars, Sr., and granddaughter of Frank C. Mars, founders of the American candy company Mars, Incorporated. 
Jacqueline Mars owns an estimated one-third of Mars, the world's largest candymaker, founded by her grandfather. She worked for the company for nearly 20 years.
Jacqueline Mars was born on October 10, 1939. She attended and graduated from the boarding school Miss Hall's School in Pittsfield, Massachusetts. She graduated from Bryn Mawr College in 1961 with a degree in anthropology
More on Top 10 Richest Women in the United States
Miriam Adelson
Net worth: $31 billion
Source of wealth: Casinos
Miriam Adelson is an Israeli American physician and billionaire. Adelson is the 44th-richest person, 5th-richest woman in the United States, and richest Israeli in the world, with an estimated net worth of US$31 billion.
Miriam Farbstein was born in Tel Aviv, Mandatory Palestine in 1945, to parents who fled Poland before the Holocaust. Her father was a prominent member of the Mapam political party. In the 1950s, her family settled in Haifa, where Adelson's father owned and operated several movie theaters.
She attended the Hebrew Reali School for 12 years. She served mandatory army service as a medical officer at Ness Ziona.
After earning a Bachelor of Science in Microbiology and Genetics from the Hebrew University of Jerusalem, she earned a medical degree from Tel Aviv University's Sackler Medical School.
Miriam Adelson is among the top 10 richest women in the United States with a worth of $31 billion according to Forbes estimation.
Abigail Johnson
Net worth: $25.2 billion
Source of wealth: money management
Abigail Pierrepont Johnson is an American billionaire businesswoman. Since 2014, Johnson has been president and chief executive officer of American investment firm Fidelity Investments (FMR), and chairman of its international sister company Fidelity International (FIL).
Fidelity was founded by her grandfather Edward C. Johnson II. Her father Edward C. "Ned" Johnson III remains chairman emeritus of FMR.
As of March 2013, the Johnson family owned a 49% stake in the company, with Johnson herself holding an estimated 24.5%.
Johnson's wealth is approximately $25.2 billion, making her one of the world's wealthiest women and the 6th richest woman in the United States of America.
Laurene Powell Jobs
Net Worth: $22.2 billion
Source of wealth: Apple, Disney 
Laurene Powell Jobs is an American billionaire, businesswoman, executive and the founder of Emerson Collective, an organization that, among other investing and philanthropic activities, advocates for policies concerning education reform, social redistribution and environmental conservation.
She is the widow of Steve Jobs, co-founder and former CEO of Apple Inc., and she manages the Laurene Powell Jobs Trust.
She earned a B.A. in political science from the University of Pennsylvania School of Arts and Sciences and a B.S. degree in economics from the Wharton School of the University of Pennsylvania in 1985. She received her M.B.A. degree from the Stanford Graduate School of Business in 1991.
Net worth: $11 billion
Source of wealth: roofing
Diane Marie Hendricks is an American billionaire businesswoman and film producer from Wisconsin. She is the widow of the late businessman Ken Hendricks.
Hendricks was born and raised in Wisconsin, the daughter of dairy farmers. She graduated from Osseo-Fairchild High School in 1965, and had been divorced from her first husband for ten years when she met Ken Hendricks
Diane is among the wealthiest self-made female women in America with a net worth of $11 billion.
Blair Parry-Okeden
Net worth: $9.7 billion
Source of wealth: Media, Automotive.
Blair Parry-Okeden  is an American-born Australian billionaire heiress and philanthropist. Parry-Okeden is an heiress to the Cox Enterprises.
Parry-Okeden was born in 1950 in Honolulu, Hawaii, and educated there at La Pietra: Hawaii School for Girls, which was founded by her mother, Barbara Cox Anthony. She then studied to become a teacher.
Parry-Okeden's grandfather James M. Cox founded the privately held media company Cox Enterprises.
Her brother James C. Kennedy is the chairman, and her aunt, Anne Cox Chambers, is the largest shareholder and sits on the board. In 2007, following the death of her mother, Parry-Okeden inherited 25% of Cox Enterprises. She presently has no role at the company.
With a net worth of $9.7 billion, Blair Perry-Okeden is one of the top 10 richest woman in the United States of America.
Ann Walton Kroenke
Net Worth: $9.3 billion
Source of wealth: Walmart
Ann Walton Kroenke is an heiress to the Walmart fortune. Kroenke and her sister, Nancy Walton Laurie, inherited stock from her father, Bud Walton, who was the brother and an early business partner of Walmart founder Sam Walton.
She is the owner of the Denver Nuggets of the NBA and Colorado Avalanche of the NHL.
Her husband, Stan Kroenke, is the majority owner and CEO of the Los Angeles Rams (NFL), Arsenal (Premier League), Colorado Rapids (Major League Soccer), and Colorado Mammoth (National Lacrosse League).
Ann Walton Kroenke is the 10th richest woman in the United States with a net worth of $9.3 billion.
Thanks for reading about the top 10 richest women in the United States of America. Leave your reply in the comments section below.
Source: Glusea
Content on this website is protected by DMCA.  Dont waste your time copying because you would eventually remove it.