Top 10 Best Banks in Ghana 2022
Take a look at the Top 10 best banks in Ghana 2022 here
There about 28 private banks in Ghana currently and a number of commercial banks in operation. This makes choosing the best bank in Ghana extremely difficult.
The recent baking sector clean up even made it worse for many people to impose their confidence in banks.
Compare to Best Banks in Ghana 2020
Based on a number of factors, we have compiled the list of the top 10 best banks in Ghana you can choose from.
Whether your aim is make an investment, save money or one you can take your salary from, our list has got you covered. Read through and choose one that serves your purpose.
Top 10 best banks in Ghana 2021
Absa Bank Ghana
Absa Bank Ghana (officially Absa Bank Ghana Limited) (ABGL), formerly known as Barclays Bank of Ghana Limited, is a commercial bank in Ghana, licensed by the Bank of Ghana, the country's central bank and national banking regulator.
ABGL is a subsidiary of Absa Group Limited, a financial services conglomerate, headquartered in South Africa, with subsidiaries in 12 African countries.
Absa Bank Ghana is a large financial services company, serving corporate clients, high networth individuals, retail customers and small and medium enterprises.
As of 31 December 2020, the bank had assets of GHS:12.546 billion (US$2.075 billion), with shareholders' equity of GHS:1.948 billion (US$322.2 million).
This makes ABSA one of the best banks in Ghana for your investments.
CalBank PLC
CalBank is a commercial bank in Ghana, that is licensed by the Bank of Ghana, the central bank and national banking regulator.
Founded in 1990, CalBank is a large financial services retail bank that serves the banking needs of large corporations, high net worth individuals, non-governmental organisations, regular customers and small and medium enterprises.
As of December 2020, the bank's assets totaled GHS:7,924,586,000 (US$1.370 billion), with shareholders' equity of GHS:1,132,772,000 (US$195 million).
CAL Bank is among the top 10 best banks in Ghana.
Agricultural Development Bank Limited
Another one of the best banks in Ghana is Agricultural Development Bank Limited.
Agricultural Development Bank of Ghana, commonly known as Agricultural Development Bank or ADB, is a government-owned development and commercial bank in Ghana.
The bank is the first development finance institution established by the Government of Ghana. It is one of the commercial banks licensed by the Bank of Ghana.
Agricultural Development Bank (ADB) Limited is a universal bank offering a full range of banking products and services in Consumer, Corporate, Parastatals/Public Sector, SME, Agriculture, Trade and E-Banking services. Its business focus is universal banking with a developmental focus on Agriculture and more.
The Bank successfully listed on the Ghana Stock Exchange (GSE) on December 20, 2016. The new ownership structure of the Bank is:
Financial Investment Trust -64.05%
Government of Ghana – 21.50%
Ghana Amalgamated Trust PLC- 11.26%
Retail investors and ADB staff – 3.2%.
Ecobank Ghana Limited
Ecobank Ghana PLC (Ecobank) was incorporated on January 9, 1989 as a private limited liability company under the Companies Code to engage in the business of banking. Ecobank was initially licensed, to operate as a merchant bank, by the Bank of Ghana on November 10, 1989 and commenced business on February 19, 1990.
In Ghana, Ecobank has grown consistently over the years to become one of the well-recognized corporate brands in the banking industry.
The bank posted sterling financial performance at the close of 2020, with total asset size of GHS15.951 billion, shareholders' funds of GHS2.448 billion, profit before tax of GHS782.240 million and profit after tax of GHS549.874 million.
This resulted in a return on average equity (ROAE) of 26% and return on average assets (ROAA) of 3.8%.
Ecobank is one of the best investment banks in Ghana.
Access Bank (Ghana) Plc
Access Bank Ghana Plc, formerly Access Bank Ghana Limited, is a full service commercial bank in Ghana, licensed by the Bank of Ghana, the central bank and national banking regulator.
Access Bank Ghana is a subsidiary and component of the Access Bank Group, a financial services conglomerate with headquarters in Nigeria and subsidiaries in the Democratic Republic of the Congo, Gambia, Ghana, Kenya, Nigeria, Rwanda, Sierra Leone, Zambia and the United Kingdom.
The group also maintains representative offices in China, India, United Arab Emirates and Lebanon.
As of 31 March 2020, Access Bank Group was a large pan-African financial services organization with assets in excess of ₦7.28 trillion (US$18.82 billion)
Stanbic Bank Ghana Limited
STANBIC BANK GHANA LIMITED is located in Accra, Ghana and is part of the Depository Credit Intermediation Industry. STANBIC BANK GHANA LIMITED has 159 employees at this location and generates $122.73 million in sales (USD). (Employees figure is estimated).
GCB Bank Limited
GCB Bank Limited formally known as Ghana Commercial Bank is the largest bank in Ghana in terms of total operating assets and share of industry deposits, with 14.2% of total industry deposits.
The shares of stock of GCB Bank Ltd are listed on the Ghana Stock Exchange and are part of the exchange's GSE All-Share Index.
The government of Ghana maintains 21.4% shareholding in the bank, while the remaining 78.6% is owned by institutional and private investors.
GCB Bank Ltd maintains its headquarters in Accra, the capital of Ghana and the largest city in the country.
The bank has over 184 branches distributed across most major urban areas of Ghana, with plans to refurbish many of them following a re-brand in 2014.
GCB is among the top 10 best banks in Ghana.
Republic Bank (Ghana) PLC
Republic Bank Ghana Limited, formerly HFC Bank, is a commercial bank in Ghana. It is one of the commercial banks licensed by the Bank of Ghana, the central bank and national banking regulator.
As of March 2020, Republic Bank was a medium-sized financial services provider in Ghana, with total assets valued at GHS:3.377 billion (US$586.5 million) and shareholders' equity valued at GHS:574,616,000 (approximately US$99.8 million)
Republic is one of the top 10 best banks in Ghana.
Societe General (Ghana) Limited
Societe Generale Ghana Limited (SG) is a bank that is based in Ghana, previously known as Société Générale – Social Security Bank (SG-SSB). The bank is part of the Société Générale banking group.
According to its website it is the 7th largest bank in Ghana and has 45 networked branches in Ghana
The bank markets the "Sika" program including the SIKA Card, a credit card and the Sikatext Initiative Program. The bank is actively investing in internet banking.
United Bank for Africa (Ghana) Limited
Currently, UBA has 19 African subsidiaries, contributing about 20% of the Group's balance sheet, with a target of contributing 50%.
UBA is one of the top 10 best banks in Ghana
Source: Glusea
The Special And Moving Reasons Why People Play Casino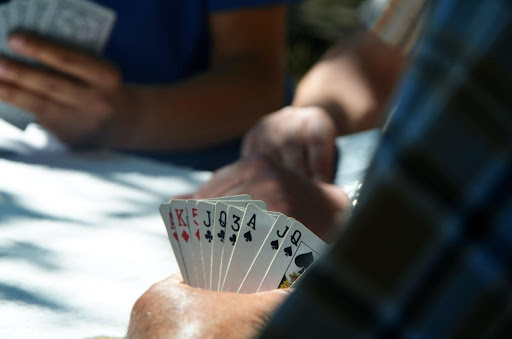 A common question that warrants curiosity is 'Why do people gamble?' What convinces people to play casinos despite knowing that there are more chances of losing money than winning is a mystery. There might be several reasons for this, such as the thrill of the unknown, best online casino bonus offers and promotion, an escape from the day-to-day grind, or philanthropic reasons.
Top 10 Best Prediction sites in the world
Every individual has different situations and reasons for participating in gambling, but some very common reasons are observed over time.
Here we are going to delve deeper into some of the psychological reasons behind gambling:
1. To Experience the 'High' of Winning Big
One of the major reasons behind playing at any casino is the overwhelming desire to hit the jackpot and win big. This desire blinds people to the stark reality of their situation: they are losing hard-earned money at an almost impossible chance of winning. People get motivated by the win stories that are exaggerated for the sole purpose of baiting. They want to be the person who took a big risk by placing a large bet and got payback by hitting the jackpot. But more often than not, these dreams never come true. The blind optimism and the adrenaline rush misdirect minds into believing the impossible.
2. To Overcome a Financial Crisis
Another common reason behind gambling is people view it as an easy solution to their financial crises. The media presents gambling as a chance to win large amounts of money with very little input. This image of gambling leads people to believe that it is the answer to all their financial problems. In the current failing economy, debt, joblessness, and stacking bills are common. Most people indulge in casinos with the hopes of giving their very hard-earned daily wage and taking home double or even triple of that in return. Traditionally, this doesn't pan out well, but some people still don't lose hope and keep taking chances, falling deeper into the hole of addiction.
3. To Experience the Glamour that Ads Portray
Gambling advertisements traditionally illustrate gambling as an elegant affair. This is done to lure people under the pretence of a glamorous experience. People generally forget while watching these commercials that they are paid to entice the viewers. They portray casinos with beautiful people and even more beautiful places. This brand of advertisement is very mysterious. People are motivated by the story of someone who won millions and changed their lives. The commercials are catered in a way that makes people forget the low probability there is of actually hitting the jackpot.
Read Brian Armstrong net worth
4. To take a Chance on the Online Gambling Ads that Pop Up Everywhere:
Online gambling is a major contributor in getting people addicted to gambling since they offer the added benefit of winning money sitting at home. Gambling sites also lure people in through uncountable advertisements. Gambling Advertisements and commercials are all over the internet. They even exceed the news about technology, space or the latest Android Apps in Apple Trackers.
Be it the menial act of watching a video or buying something online, we almost always end up with a gambling advertisement pop-up. These advertisements emphasize the availability and simplicity of gambling. They advertise the presence of a support system to guide new users through any problems they might face during the game. The Anywhere, Anytime aspect of online gambling is a very enticing detail for millennials, and these advertisements exploit this endlessly. 
5. For Recreation
Some people gamble to escape their daily routine and have fun while spending some money. Nowadays, it's easy to stay anonymous online with the best cheap VPNs. At the start, it might just be for recreational reasons, but as time progresses, this might turn into a habit. Things will then start to turn for the worse as they might even have difficulty recognizing that their just-for-fun activity is now an addiction. If not controlled, gambling can turn the fun into the anxiety and depression of losing hard-earned money.
Some Other Psychological Reasons to Gamble
To Bond With Other Gamblers
Lately, gambling has been associated with being in trend. Peer pressure and maintaining a personality are major reasons some people get into gambling. Gambling is also a popular new way to make friends and socialize. A little friendly game with friends can become a habit if left unchecked. Sometimes people give in to peer pressure and join in on a game so that they aren't the ones left behind and missing out on the fun. Some join a game with their family members, unaware of the possible outcomes since they just joined a trusted family member. There are uncountable starts to gambling but only one end.
To Escape the Daily Stress
The common start behind addiction is a need to escape reality. Gambling is another such example. Gambling might feel like a haven for some people as it provides them with a means to avoid daily conflicts or problems. Avoiding reality can only be a temporary solution to a problem. When reality comes crashing down, as it always does, it might become too much to handle further worsening anxiety and depression with the added guilt of losing money.
Some gambling avenues advertise themselves in a manner that leads people to believe that whatever money they are spending finally gets donated to charities. This misguided belief renders them free of guilt for losing money since it's ultimately for a good cause. For instance, some sites might imply that they are involved in philanthropic causes such as funding soccer teams or helping poor kids. This might make people continue gambling despite losses since they want to help the mentioned cause.
According to statistics, almost 26% of the world's population gamble. Around 1.6 billion people bet globally, with 4.2 billion gambling at least once a year. In 2015, it was projected that there were 173 million players worldwide. The gaming sector is currently thriving, as shown by the data. The number of people betting is certainly on the rise, from live casinos in Canada to the online economy in Spain. Indeed, as we move forward, technological advancements such as mobile casinos, live dealer games, and, potentially, virtual reality are assisting in driving annual revenue to new highs.
Depression, migraines, sadness, and other anxiety-related issues are common among those who suffer from a gambling addiction. Like other addictions, it can lead to emotions of hopelessness and powerlessness if left unchecked. But if you gamble properly, there is no fear of all that. 
Published by Glusea
Content on this website is protected by DMCA.  Dont waste your time copying because you would eventually remove it.