Five tips to sleep like an Olympic athlete during coronavirus crisis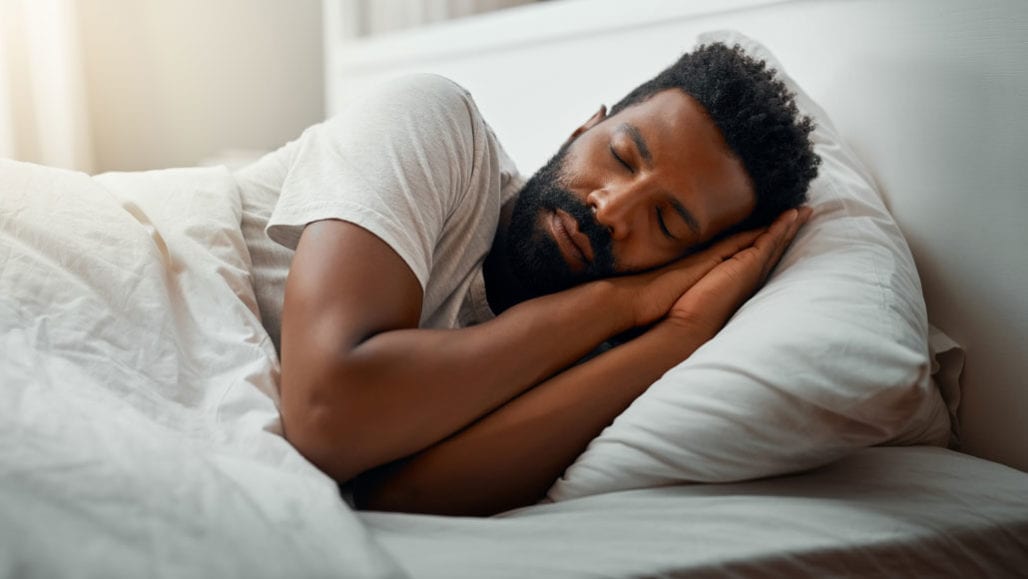 tips to get good quality sleep
In a time of such uncertainty, good quality sleep may not come easily to many of us. learn some tips to get good quality sleep here.
Luke Gupta, who works as a senior physiologist and sleep scientist for the English Institute of Sport, helps ensure Great Britain's top Olympians get a good night's sleep before big competitions.
He shares his tips to get good quality sleep amid all the anxiety brought on by the coronavirus pandemic.
1. Are you calm before bed?
Inevitably there will be nights when you go to bed and you are not calm. You might have just had a stressful phone call or checked the latest coronavirus news before you went to bed.
Of course we want to know what is going on because there is a lot of uncertainty. The problem isn't necessarily that we're doing that – it's the timing of it.
It creates a sense of heightened alertness that means it will take a long time to go to sleep. If you have just checked the news and it's stressed you out, don't try and sleep because it is unlikely to happen.
If that is the only time at which you can do that then it is OK to go to bed later and have a wind-down routine.
Instead of just turning the light off and trying to sleep, you are better off getting up and going to do something relaxing like watching TV or reading a book, then going to bed in a much more relaxed state, than forcing sleep.
It is OK to go to bed later because it's better to go to bed in a relaxed state than it is in a stressed state.
2. Are you appropriately sleepy?
Sleep is like an elastic band. It stretches while you are awake and the stretchier the band is when you go to bed, the quicker it's going to snap back – which represents falling asleep.
If you have been awake for a very long time, you are very sleepy when you go to bed and the likelihood is you will fall asleep very quickly.
Exercise also drives our sleep. By doing a certain level of activity in the daytime, it makes you sleepier at night.
Athletes want to go to bed the night before competition and get a good sleep because they think it will have a big effect on their performance.
But it doesn't work like that. If you go to bed slightly earlier than normal because you want to get more sleep you won't be very sleepy – that elastic band won't be stretched.
If you go to bed earlier than normal and it's a time when you're not feeling sleepy, it will give you more chance to worry so you will spend more time in bed thinking.
Read How to find a person by their mobile number
So don't go to bed unless you feel sleepy. You wouldn't go to a fridge unless you felt hungry but for some reason we tend to go to bed at certain times when we think we should go to bed, as opposed to when we should.
If you go to bed when you feel sleepy, you will fall asleep faster and will get better quality sleep.
3. Is it the right time of day?
People have a preferred bedtime and before this isolation we went to bed at a certain time driven by the time we needed to get up in the morning.
That has been removed a little bit and some people have the opportunity now to go to bed at a time that is suitable for them.
Even though we have more flexibility about our day, it's important to keep a structured bed and wake time.
Once people have worked out what a suitable bedtime is for them, it's important to establish some regularity around that. Our sleep works well when it's regular. If your sleep times start chopping and changing, our sleep isn't going to be great.
You don't have to go to bed and wake up at the exact same time every day, but you create a sleep window and then there's a bit of a buffer of about an hour either end. You can lie in for an extra hour or go to bed an hour earlier or later.
4. Is the place you are sleeping in familiar, safe and secure?
Most people will sleep in a bedroom which will be safe and secure. When we say is the space familiar, the question is is it familiar with them? But also, is it familiar with sleep?
It is great to keep the bedroom as a place of sleep where possible. If you can't do that, you have to try to avoid using your bed for anything other than sleep.
And if you do have to use your bed for work, you could put a blanket over it during the day so that it looks different at night.
It can also help if you change your posture and sit upright so you are doing something differently to what you would do when you sleep.
5. Are you getting enough light exposure?
Our bodies are trained through exposure to light to be awake during the day and sleep at night.
At the moment we are all contained and going outside as little as possible for good reason but that brings about the challenge of not getting enough light exposure. If you get a constant low level of light there is no real distinction between night and day.
You have to be more creative, so if you are doing exercise try and do it in your garden. If you are going to sit down and work, try and do it next to a window.
That ensures we are training ourselves to be awake in the daytime and sleep when that light is not there at night.
Top 40 Powerful Leo Tolstoy Quotes about Love, Nature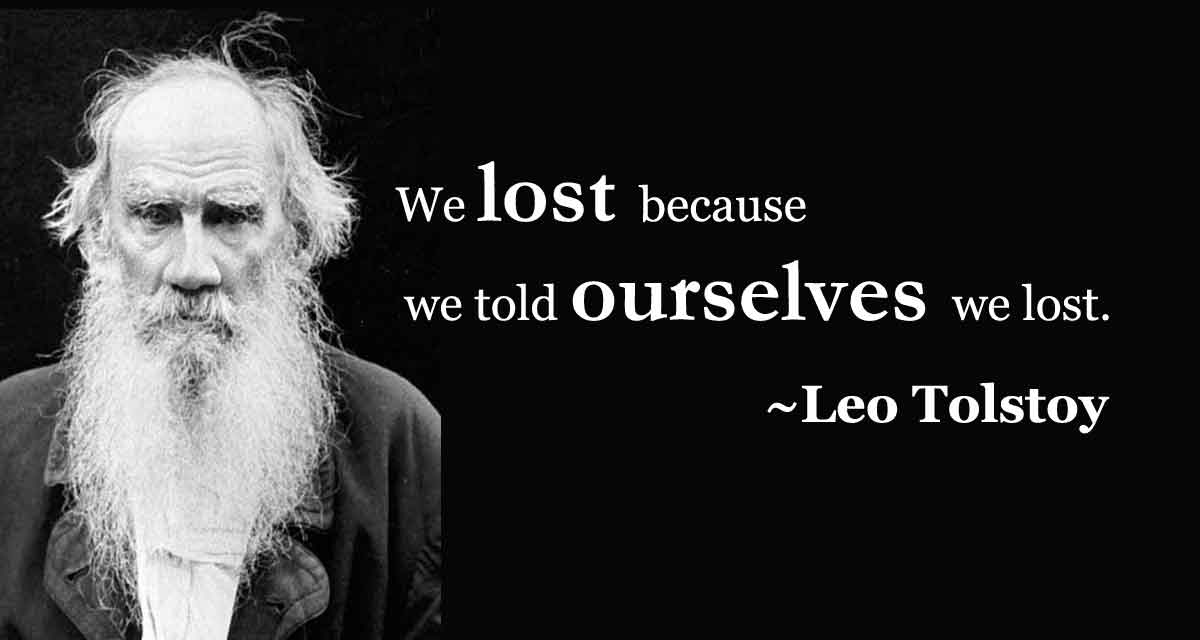 Leo Tolstoy Quotes: One of the greatest writers in history, Leo Tolstoy was a Russian writer who wrote different books that centered  on Trilogy such as "Childhood", "Boyhood and "Youth". 
Born as Count Lev Nikolayevich Tolstoy in the 1820s, Leo Tolstoy will always be remembered for his two famous novels, War & Peace and Anna Karenina. 
Editor's Pick
For a man filled with so much wisdom, the compilation of Leo Tolstoy quotes that will inspire you and reshape your thinking on some aspect of life. 
Powerful Leo Tolstoy Quotes You Should Never Forget
"The sole meaning of life is to serve humanity." – Leo Tolstoy
"I think… if it is true that there are as many minds as there are heads, then there are as many kinds of love as there are hearts." – Leo Tolstoy
"All, everything that I understand, I understand only because I love." – Leo Tolstoy
"Seize the moments of happiness, love and be loved! That is the only reality in the world, all else is folly. It is the one thing we are interested in here." – Leo Tolstoy
"A man is like a fraction whose numerator is what he is and whose denominator is what he thinks of himself. The larger the denominator the smaller the fraction." – Leo Tolstoy
"Everyone thinks of changing the world, but no one thinks of changing himself." – Leo Tolstoy
"If, then, I were asked for the most important advice I could give, that which I considered to be the most useful to the men of our century, I should simply say: in the name of God, stop a moment, cease your work, look around you." – Leo Tolstoy
"Only people who are capable of loving strongly can also suffer great sorrow, but this same necessity of loving serves to counteract their grief and heals them." – Leo Tolstoy quotes
"The only thing that we know is that we know nothing and that is the highest flight of human wisdom." – Leo Tolstoy
"A quiet secluded life in the country, with the possibility of being useful to people to whom it is easy to do good, and who are not accustomed to have it done to them; then work which one hopes may be of some use; then rest, nature, books, music, love for one's neighbor — such is my idea of happiness." – Leo Tolstoy
"True life is lived when tiny changes occur." – Leo Tolstoy quotes
"Without knowing what I am and why I am here, life is impossible." – Leo Tolstoy
"And all people live, Not by reason of any care they have for themselves, But by the love for them that is in other people." – Leo Tolstoy
"Freethinkers are those who are willing to use their minds without prejudice and without fearing to understand things that clash with their own customs, privileges, or beliefs. This state of mind is not common, but it is essential for right thinking…" – Leo Tolstoy
"In the name of God, stop a moment, cease your work, look around you." – Leo Tolstoy
"Life could be limitless joy, if we would only take it for what it is, in the way it is given to us." – Leo Tolstoy
"Our body is a machine for living. It is organized for that, it is its nature. Let life go on in it unhindered and let it defend itself." – Leo Tolstoy
"Some mathematician said: 'Pleasure lies not in discovering truth, but in seeking it.'" – Leo Tolstoy
"Truth, like gold, is to be obtained not by its growth, but by washing away from it all that is not gold." – Leo Tolstoy
"The sole meaning of life is to serve humanity." – Leo Tolstoy quotes
"Wrong does not cease to be wrong because the majority share in it." – Leo Tolstoy
"Anything is better than lies and deceit!" – Leo Tolstoy
"A truly wise man is always joyful." – Leo Tolstoy
"Happiness does not depend on outward things, but on the way we see them." – Leo Tolstoy
"Is it really possible to tell someone else what one feels?" – Leo Tolstoy quotes
"If there existed no external means for dimming their consciences, one-half of the men would at once shoot themselves, because to live contrary to one's reason is a most intolerable state, and all men of our time are in such a state." – Leo Tolstoy
"Pay bad people with your goodness; fight their hatred with you kindness. Even if you do not achieve victory over other people, you will conquer yourself." – Leo Tolstoy
"Is it really possible to tell someone else what one feels?" – Leo Tolstoy
"Spring is the time of plans and projects." – Leo Tolstoy quotes
"Nothing is so necessary for a young man as the company of intelligent women." – Leo Tolstoy
"We can know only that we know nothing. And that is the highest degree of human wisdom." – Leo Tolstoy
"He stepped down, trying not to look long at her, as if she were the sun, yet he saw her, like the sun, even without looking." – Leo Tolstoy quotes
"All happy families resemble one another; every unhappy family is unhappy in its own way." – Leo Tolstoy
"It is amazing how complete is the delusion that beauty is goodness." – Leo Tolstoy
"Respect was invented to cover the empty place where love should be." – Leo Tolstoy
"The changes in our life must come from the impossibility to live otherwise than according to the demands of our conscience not from our mental resolution to try a new form of life." – Leo Tolstoy
"Joy can only be real if people look upon their life as a service and have a definite object in life outside themselves and their personal happiness." – Leo Tolstoy
"One of the first conditions of happiness is that the link between Man and Nature shall not be broken." – Leo Tolstoy.
"Rummaging in our souls, we often dig up something that ought to have lain there unnoticed." – Leo Tolstoy
"There is something in the human spirit that will survive and prevail, there is a tiny and brilliant light burning in the heart of man that will not go out no matter how dark the world becomes." – Leo Tolstoy
Thanks for reading about Leo Tolstoy Quotes, leave your reply in the comments below,
Source: Glusea
Content on this website is protected by DMCA.  Dont waste your time copying because you would eventually remove it.