Tiger Woods Cars and Houses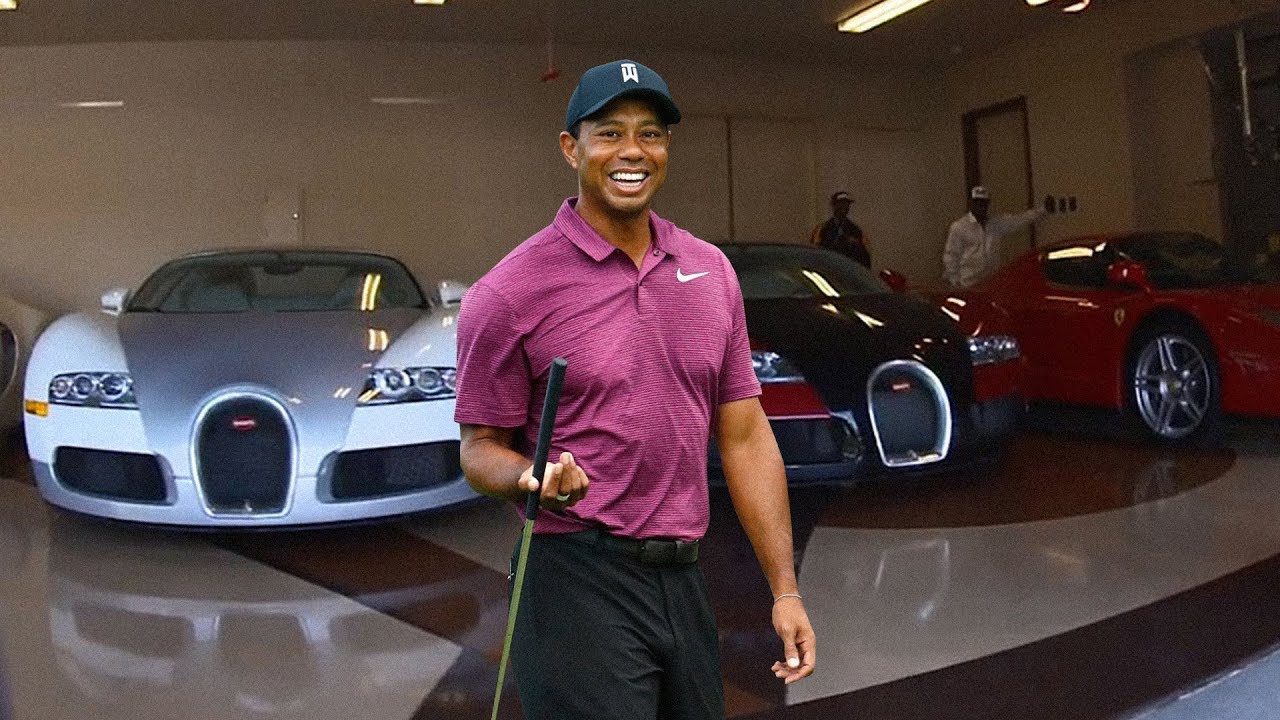 Tiger Woods cars and Houses list: Tiger woods is no doubt one of the greatest golfer in history. A golfer who has won all there is and has hung unto the world's number spot of best golfer in the world, Tiger Woods is one of the most famous and richest athletes in history .
Tiger woods is currently enjoying the life of luxury having attained the greatest heights in his golf career. He has acquired so much wealth in the past two decades of his golf career, winning numerous awards and honors including his induction into the World Hall of Fame in 2021.
Tiger woods has used part of his millions to purchase some luxury and expensive cars and mansions which he enjoys with his family.
We will be taking you on a tour round the garage of the legendary Golfer, Tiger woods as well as update you on magnificent place of dwelling.
Eldrick Tont "Tiger" Woods was born in Cypress, California, USA on December 30,1975. The legendary Golfer attended Stanford University for two years, during which time he was practicing golf.
Tiger Woods turned a pro in 1996, joining the PGA Tour that same year. The following year, Tiger won three PGA Tour events in addition to his first major, the 1997 Masters, which he won by 12 strokes in a record-breaking performance.
Tiger Woods would go in to win 82 official PGA Tour events, including 15 majors in his career. Tiger woods is among the five world golfers, Gene Sarazen, Ben Hogan, Gary Player, and Jack Nicklaus, to ever win all the four major championships known as Career Grand Slam in their career. What his more thrilling is the fact that Tiger Woods is the youngest among the five to have reach such milestone.
The highlight of Tiger Woods career and the championships he has participated in are listed below;
PGA Tour wins (82)
European Tour wins (41)
Japan Golf Tour wins (3)
Asian Tour wins (2)
PGA Tour of Australasia wins (3)
Other wins (16)
Amateur wins (21)
Awards
PGA Tour Rookie of the Year
PGA Tour Player of the Year
World Golf Hall of Fame
PGA Tour Leading money winner
Presidential Medal of Freedom
FedEx Cup Champion
Byron Nelson Award
Tiger Woods Cars
For someone who ranks as one of the richest athletes in the world, no doubt you would expect Tiger Woods to have, a collection of some of the world's expensive rides parked in his garage. The legendary Golfer has no disappointed in this aspect, as we have compiled a list of some of the exotic cars owned by Tiger Woods which will leave you drooling.
Porsche Carrera GT
Buick Enclave
Buick Bengal Concept
Buick Velite Concept
2015 Mercedes-Benz S65 AMG
Cadillac Escalade
Mercedes-Benz S65
Lamborghini Murcielago
Lexus LS 460
Genesis GV80
Tiger Woods Cars
Porsche Carrera GT-$448,000
The Porsche Carrera GT is one of the expensive rides owned by the legendary Golfer Tiger Woods. The ride is designed with amazing interiors along with a sedan body.
The Porsche Carrera features a 5.7 L, 6 speed manual transmission along with a turbocharged V8 engine type.
It also has a power output of 450 kW with a maximum speed of 330km/h.
Buick Enclave-$41,195
The Buick Enclave is a classy mid-size SUV which is rarely owned by most celebrities. Though not a very popular car like the Ferraris, Lamborghinis etc, the BUICK Enclave is designed with amazing features to provide comfort and relaxation, to ensure you enjoy the life of luxury.
The exotic ride features a 3.6L V6 engine with 275hp power output along with a 6-speed automatic transmission. It also moves at a top speed of 131km/h and accelerates from 0-60 mph in 6.6 seconds.
The Buick Enclave model is another one of Tiger Woods cars.
Buick Bengal Concept-$40,000
The Buick BENGAL Concept is a product of Buick and it is one of the expensive, revolutionary ride among Tiger Woods cars .
The appearance of the Buick Bengal Concept is out of this world. It is a six speed manual transmission 3.4L V6 engine type automobile with a power output of 250hp
The Buick company had to name the model "Bengal" in honor of their spokesman and ambassador Tiger Woods, back in 2001.
It features a voice- activated controls from Visteon Corporation and a reconfigurable, color head-up display that shows gauges on demand.
Though a single door car, the Bengal Concept of Buick has a small third door behind the driver's door and a retractable tonneau cover reveal storage space for custom golf bags or seating for two additional passengers.
Mercedes-Benz S65 AMG 2015 model-$215,000
Among Tiger Woods cars is the 2915 model Mercedes Benz S65 AMG. The car has a price of $215,000
It is no longer a surprise that Tiger Woods has eyes for luxury rides, and the Mercedes-Benz SUV is another exotic car in his possession.
Regarding the Mercedes-Benz engine, it features a 6.0L, 621hp twin-turbocharged V-12 engine with a 7 speed automatic transmission. It is capable of moving at a maximum speed of 186 mph.
Genesis GV80-$48,900
Another one of Tiger Woods cars is the Genesis GV80, It has a price tag of 448,900
The Genesis GV80 is a luxury car manufactured by Korean car manufacturing company. One of the exotic cars owned BY Tiger woods, Genesis GV80 combines a 2.5LV8 engine with a massive 300 hp power output to give its engine the smoothness and strength.
It also features a blind spot collision avoidance assist which helps prevent you from colliding with a vehicle when changing lanes in your blind spot.
Tiger Woods Houses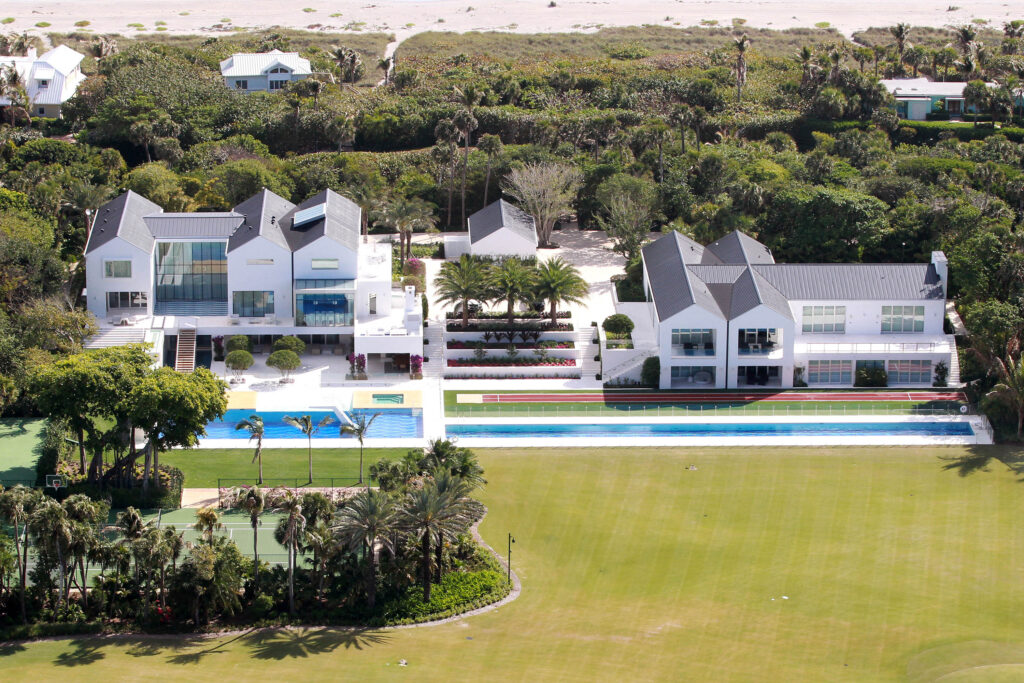 Tiger Woods is known to own a world class mansion which is valued at $73 million, located in the axis of Jupiter Island in Florida. The magnificent edifice features a golf resort and amazing sights that makes life beautiful.
Thanks for reading about Tiger Woods cars and houses, Leave your reply in the comments below, lets discuss.
Source: glusea